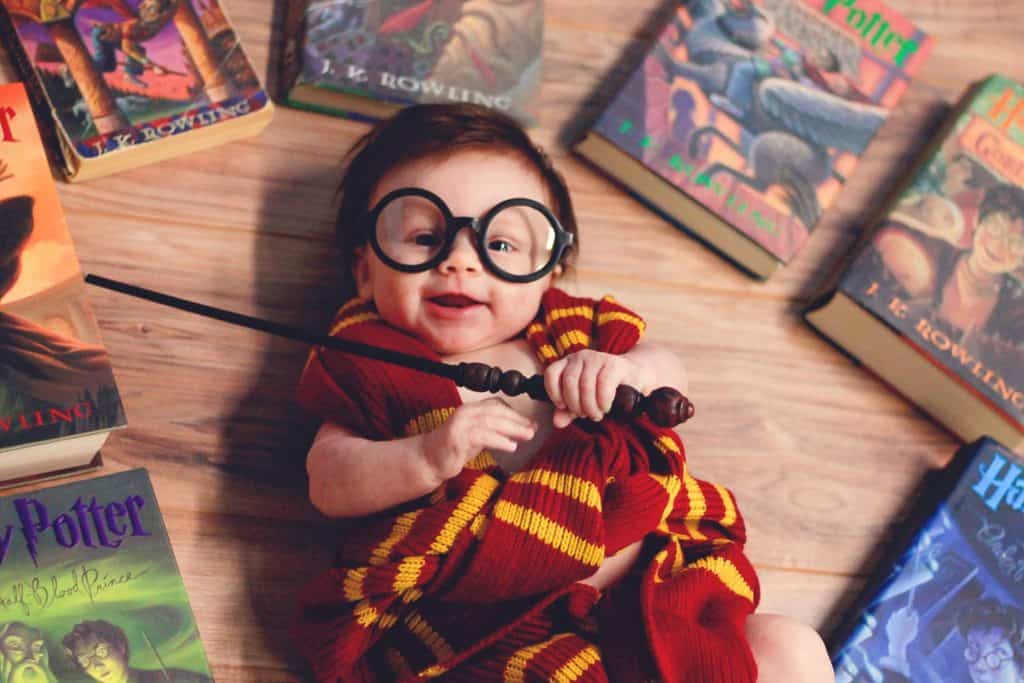 If you are a fan of the Wizarding World or you simply want to share your love of all things related to Harry Potter with your little one, you've come to the right place! We don't blame you if raising a future Potter-head sound like it might be the most exciting part of parenting. You can find so much Harry Potter stuff out there! If you want, you can decorate the new nursery or playroom or (let's be honest!) your entire house with only the most magical items. We have added all the best Harry Potter Products babies and toddlers right here into this guide so that you can fill your little one's world with magic from bib to crib and top to bottom. Don't worry, we've snuck in some products for adults too! You know, for your potter-head!
1. Enchanted Night Sky Baby Bedding ($39.00 - $129.00): Best Harry Potter Products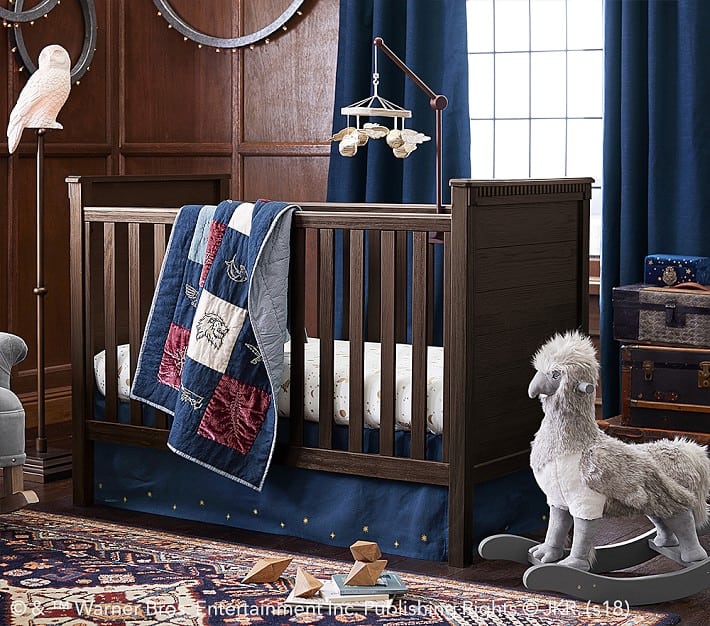 With the addition of this positively enchanting bedding set, your nursery is off to a good start! The crib is decorated with owls, moons, and stars. Meanwhile, you can find a patchwork of House mascots, flying keys, and other wizarding symbols on the quilt. The crib sheet is made out of 100 percent cotton so it's breathable and soft. Plus, the reversible hand-stitched quilt comes with metallic embroidery and it can be personalized by adding the baby's name. A side note: the decorative pillow and crib skirt aren't available anymore.
2. Custom Crib Mobile ($25.00 per character): Best Harry Potter Products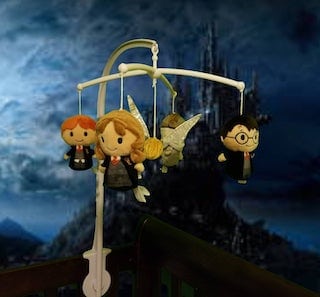 You can find all the Wizarding World characters in this adorable mobile that watches over your little one. It is available in five to seven characters, which includes the trio (obviously), Dobby, Moaning Myrtle, and even Voldemort, etc. The mobile arrives fully assembled, it also includes a free music box, although, it only plays generic lullabies. However, if you want the mobile to play the Harry Potter theme song instead (which we all love and adore), you can add it for just $47.95!
3. Aden + Anais Harry Potter 3-Pack Swaddles ($59.95): Best Harry Potter Products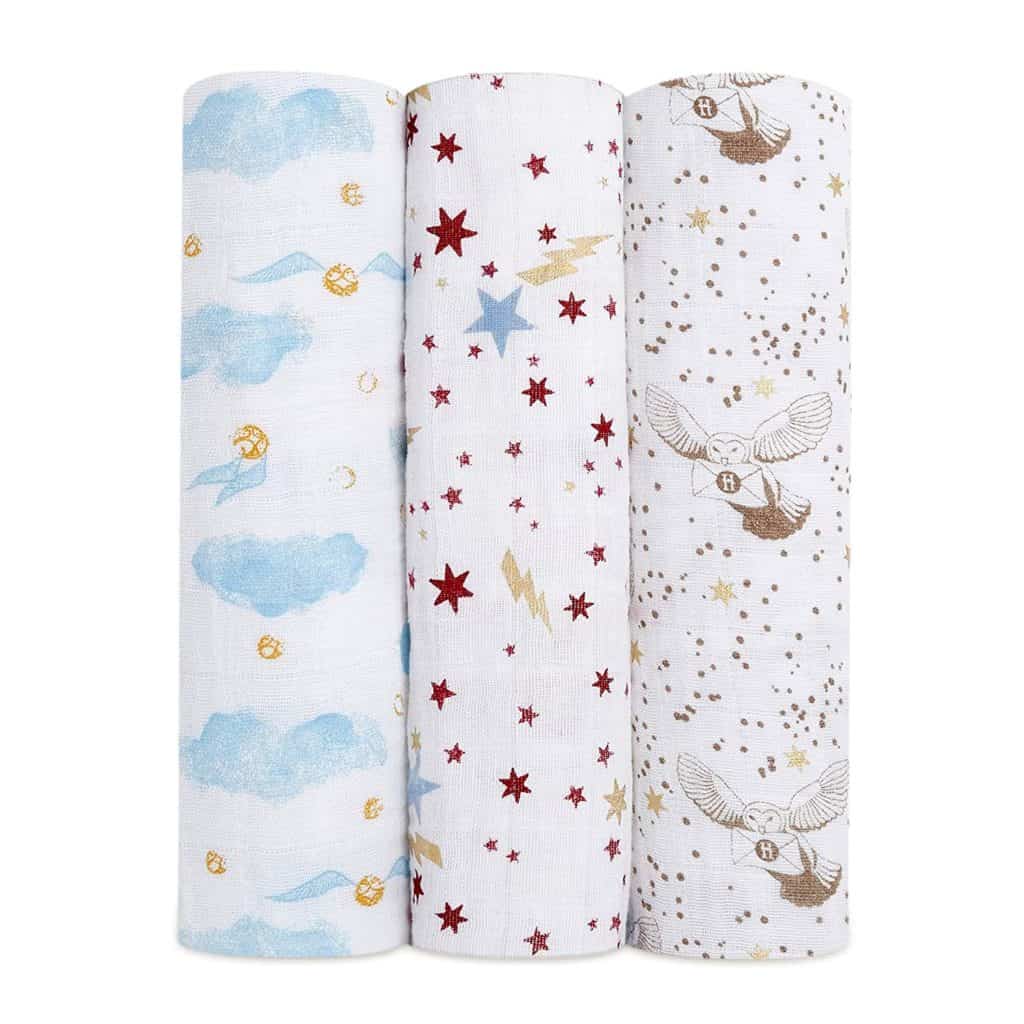 A lot of parents tend to love Aden + Anais swaddles because of their multipurposeness. They can be burp clothes, swaddles, nursing covers, or just about anything you want them to be. Well, good news! Because now they are available in adorable Harry Potter-inspired patterns! You can get the full collection too, which includes dream blankets, burpy bibs, and oversized blankets. The muslin fabric is comfortable, soft, breathable, and very easy to wash. Phew!
4. Hogwarts House Pillow Covers ($75.50): Best Harry Potter Products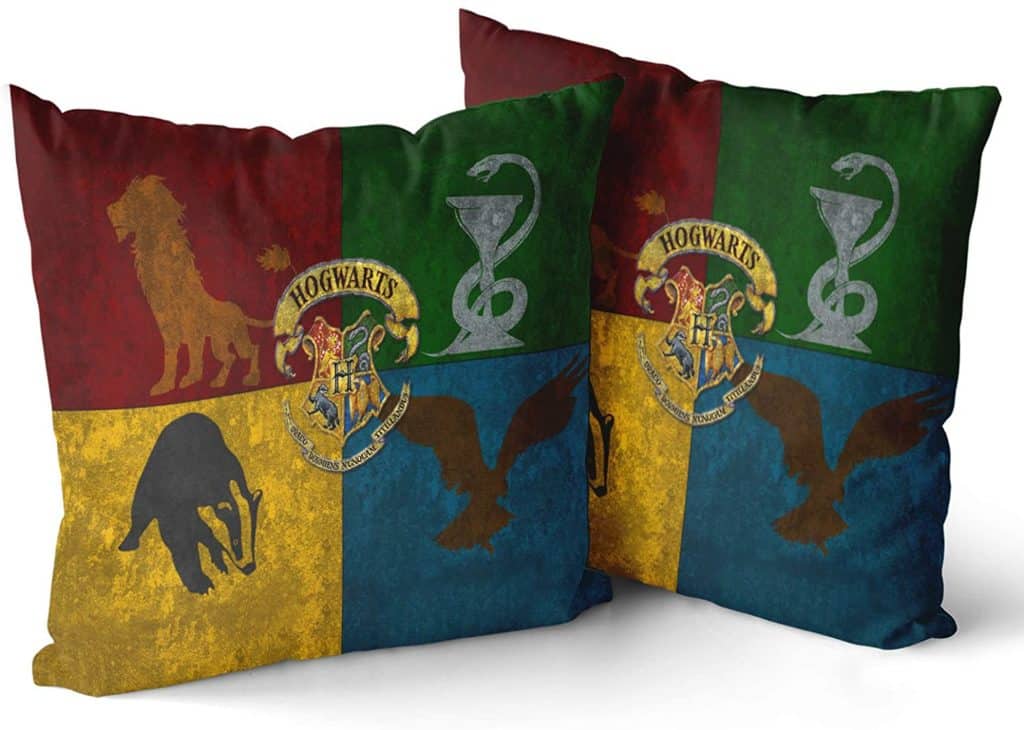 The time has arrived to represent your House with pride or you can try to sort your little one long before they're old enough to wear the Sorting Hat! Whether or not you got your little one's House correct, these pillows will look amazing on your nursery glider. These are just pillow covers so remember to purchase the pillow inserts too, which are 20" x 20" for the square Ravenclaw and Gryffindor pillows, meanwhile 16" x 26" for the Slytherin, and Hufflepuff lumbar pillows.
5. Nox/Lumos Light Switch Sticker: Best Harry Potter Products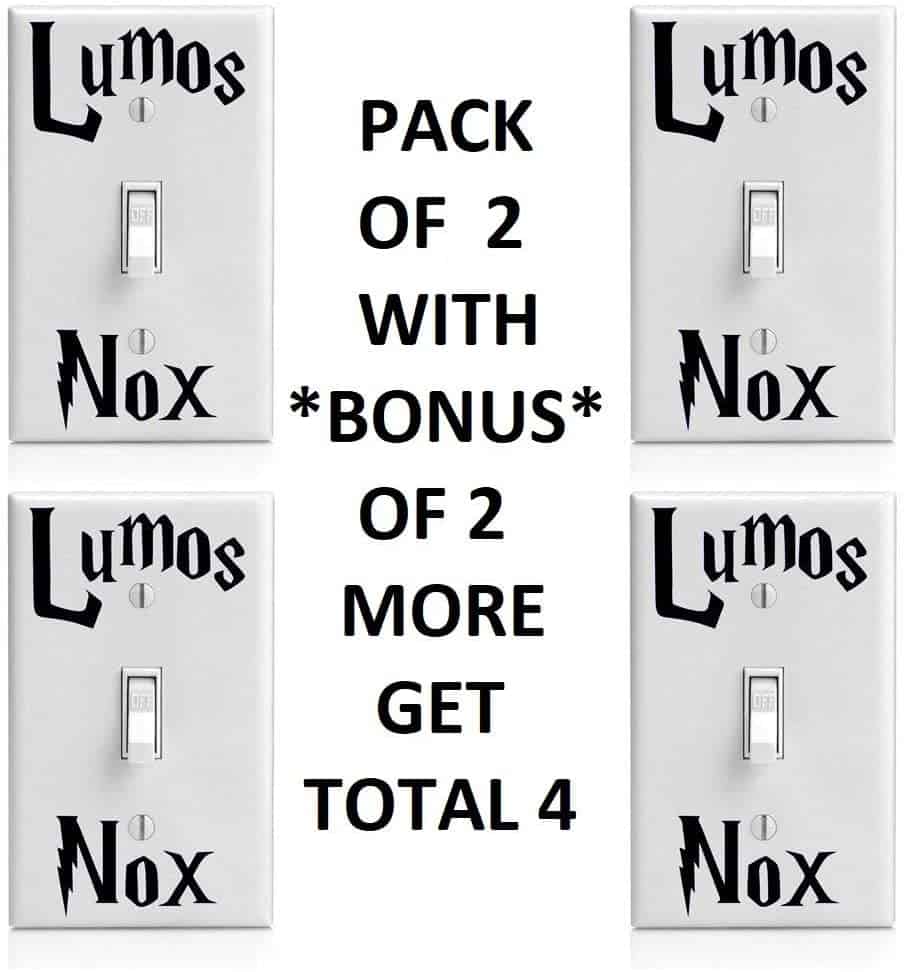 Your little one might know a few simple spells (obviously!), and this way you can bring them to life. Oh, what fun! The decals match the On and Off positions of a toggle light switch, however, if you have a push-button or a knob dimmer, unfortunately, they don't work well. So, any time you enter or exit a room, it feels like real magic. You have a variety of colors to choose from, including glow in the dark!
6. Douglas Wizard Snowy Owl Plush ($11.95): Best Harry Potter Products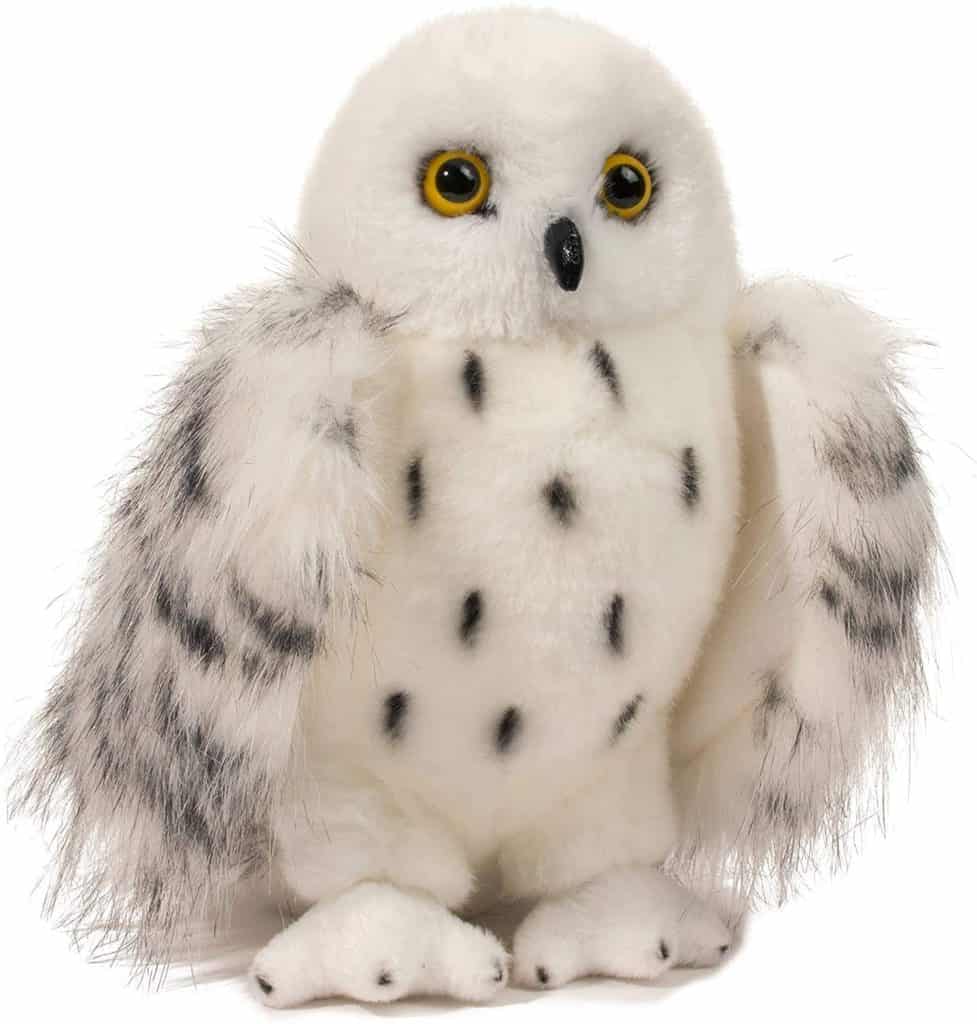 Seeing that it's unlikely that you'll own a pet owl anytime soon, plus the real Hedwig is, well, unavailable for now. As luck would have it, this adorable snowy owl stuffie is here to swoop into playtime. Also, the faux feathers on this plush are so huggable, that your child will be just as good of friends with this owl as Harry was with Hedwig!
7. Lovey Ribbon Tag Security Blanket ($26.96): Best Harry Potter Products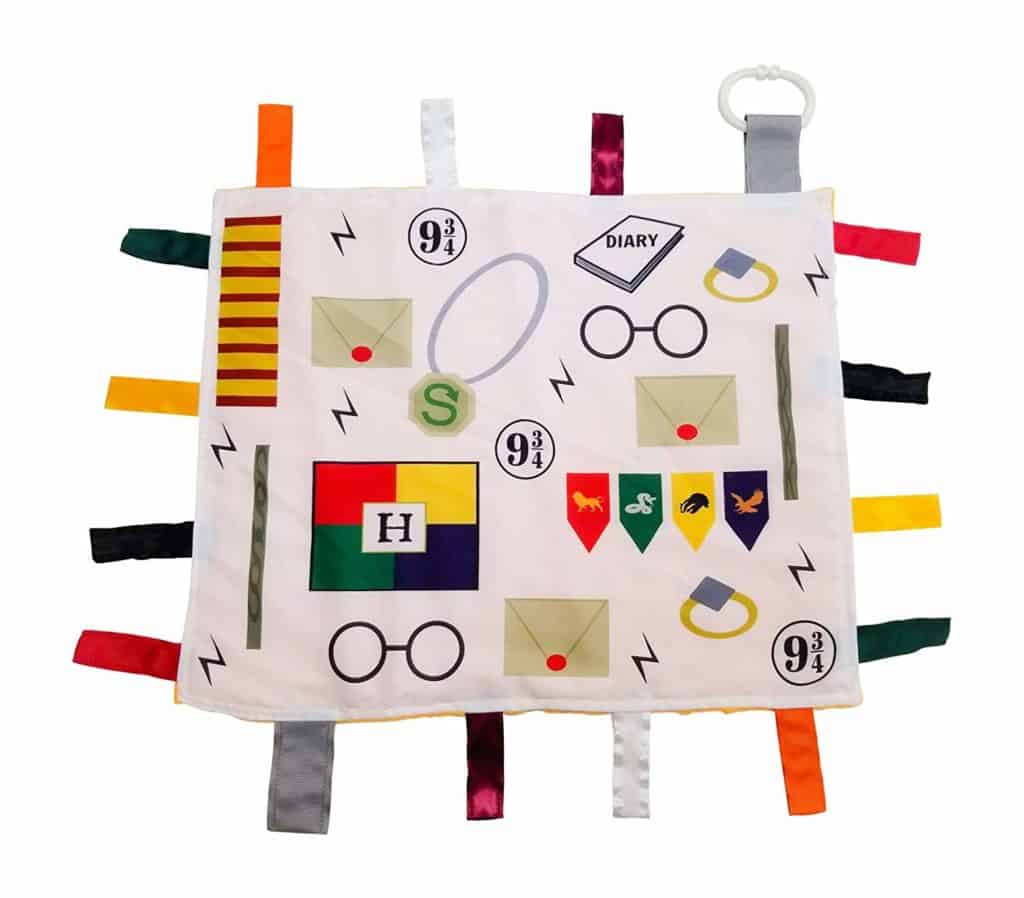 There are two things that babies love: tags and loveys! Here we have the perfect combination of both! This adorably tiny blanket is the best of both worlds and it comes with a bonus of a whimsical Harry Potter-inspired design. This way your baby can be a fan from the earliest days.
8. Magical Themed Number Blocks 0 through 9 ($89.00): Best Harry Potter Products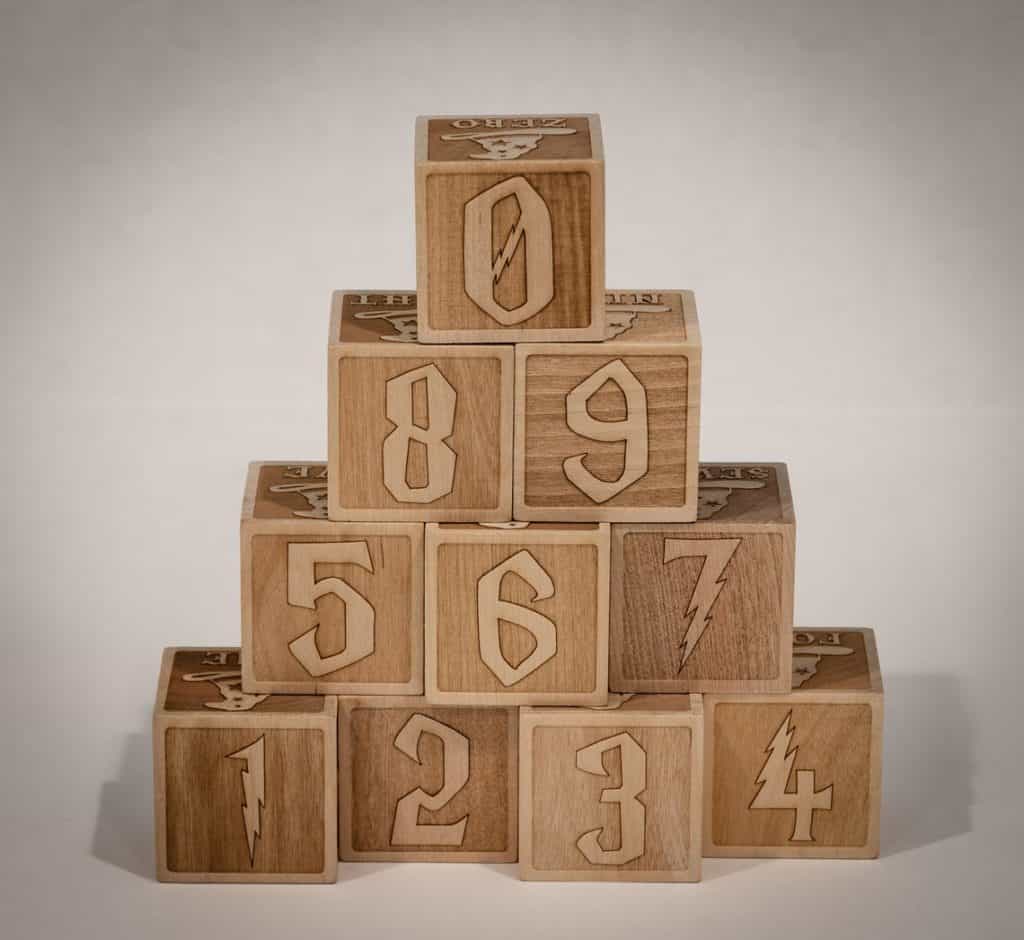 Blocks are a staple in any kid's playroom, why not shake things up a little from the same-old boring block set to these magical blocks? Ten blocks feature numbers from 0 through 9 in both Roman and Arabic numerals. Plus, it comes with familiar wizarding icons and symbols. It also has finely engraved potion bottles, witch hats, cauldrons, strangely flavored beans, frogs, and more. All of this decorates the sides of these delightful wooden blocks.
9. Hogwarts Crest Anywhere Chair ($109.99): Best Harry Potter Products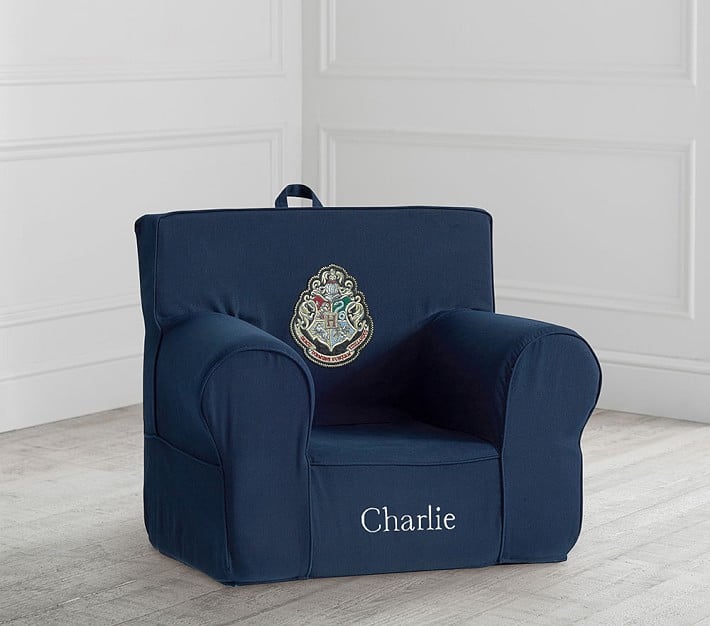 Pottery Barn Kids or PBK has the Anywhere Chair, which is a well-loved classic. It has so many colors and styles to choose from, so of course, they would have a Harry Potter version of it! (Duh!) This chair will fit right in with the rest of your Hogwarts decor, or it can be a subtle nod to your love for the series in an otherwise non-Harry Potter-themed house. You can even personalize it by adding your little one's name. This gives it that extra-special touch! This product accompanies both the chair insert and the slipcover, so if you already have the chair, you can just purchase the Hogwarts Crest slipcover on its own.
10. Gryffindor Bean Bag Chair ($164.00): Best Harry Potter Products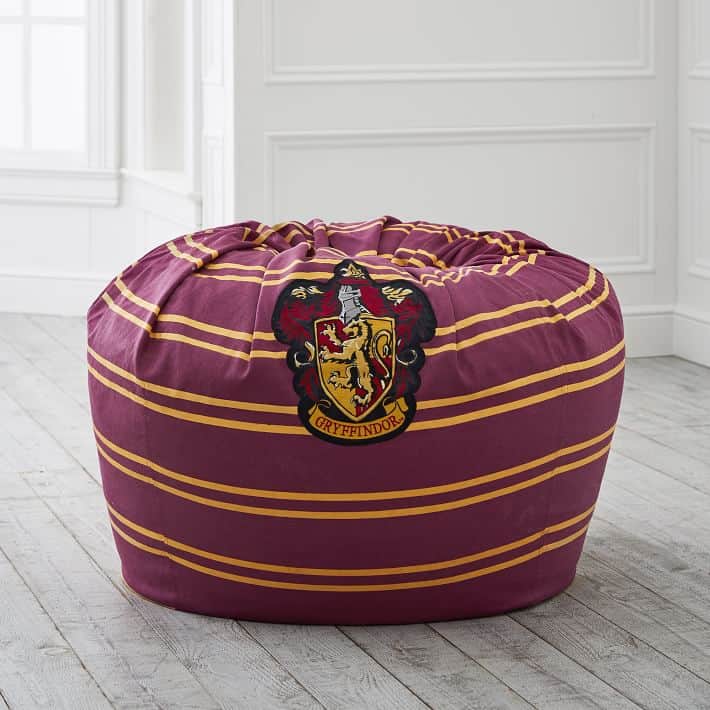 Bean bag chairs are extremely comfortable because they offer seating that's a little more free-form. Plus, it's super fun to jump on! You can either choose to get the cover and the chair and insert it together or simply buy the cover if you already have a Pottery Barn bean bag chair. There are no Gryffindors in your house? Don't worry, they also have a Slytherin bean bag and a golden snitch bean bag.
11. "I Solemnly Swear That I Am Up To No Good" Legging and Bodysuit Set: Best Harry Potter Products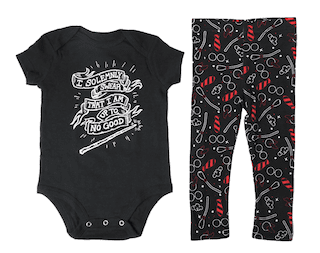 I mean, this should be the first sentence your kids should learn, right? Even if you are not able to handle all the mischief your little one gets into, at least you can help them look cute while they are being naughty. Also, just so you know, this is a wizard-approved outfit.
12. Wizard School Uniform w/ Ruffle or Plain Diaper Covers ($36.50): Best Harry Potter Products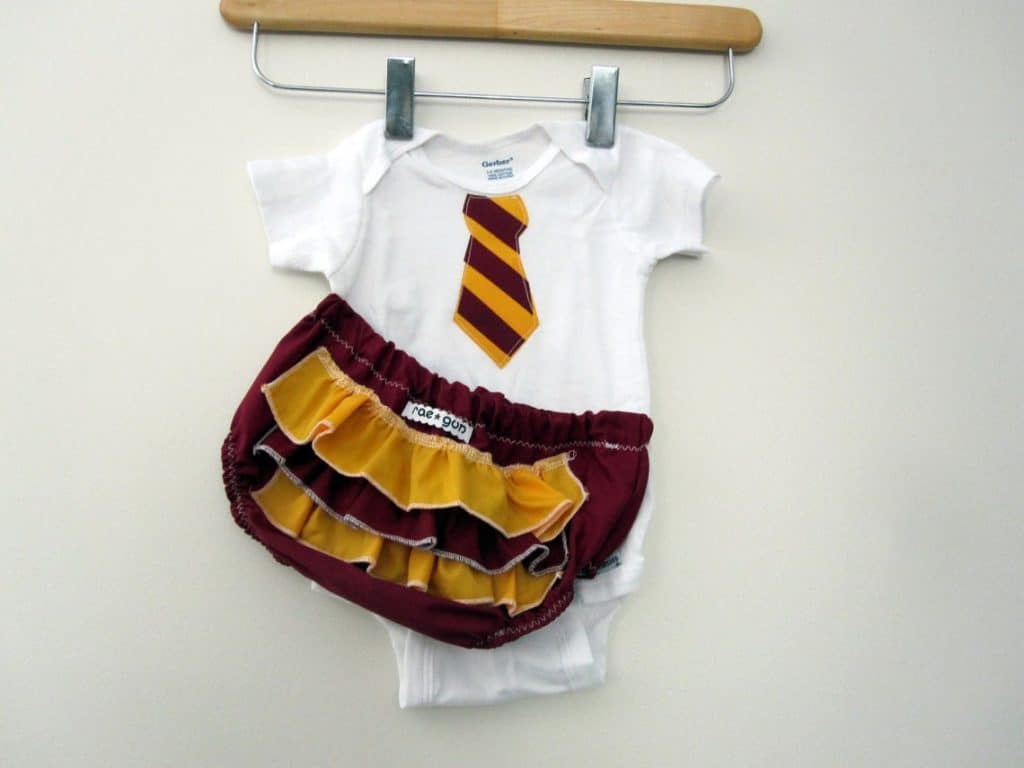 While we are on the topic of keeping your bundle of joy looking cute, what could be cuter than their very own uniform? The time has come to get your little witch or wizard ready for their first day at Hogwarts. The best way to do this is with this adorable bodysuit and diaper cover set. If you dislike the ruffles, you can ask for a plain diaper cover when you order.
13. 3-Pack Long-Sleeve Bodysuits: Best Harry Potter Products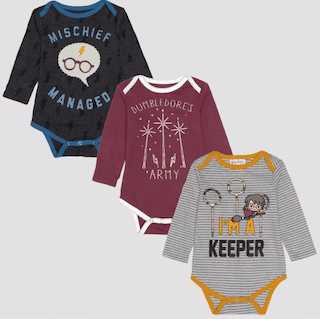 Do you want your baby or toddler to have a regular rotation of magical clothes? Well then, we recommend you to stock up on Target's Harry Potter baby clothes collection! Every set available is such a bargain, plus per item will cost you a few dollars and cents (or galleons and knuts).
14. Snuggle This Muggle Baby Romper ($17.42): Best Harry Potter Products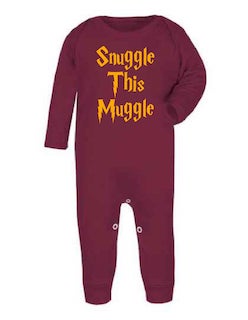 Is your little one not meant for the wizarding world? Well, that's okay! Be a muggle and still get all the snuggles while still being a dedicated Harry Potter fan. For extra cuteness (because why not?), you can buy a matching bib too.
15. Hedwig Romper: Best Harry Potter Products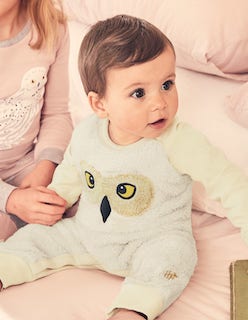 The brand Boden has a whole collection of the cutest baby and toddler wizarding clothes that you've ever seen! The collection includes glow-in-the-dark Knight Bus pajamas, a Luna Lovegood-inspired sweatshirt, a charming tulle dress featuring the Hogwarts skyline, and Harry Potter-themed socks. Although their infant-specific items are limited to just a small variety, Boden has a much wider selection if your little one is around three years old or older.
16. Ju-Ju-Be Zealous Diaper Backpack ($129.99): Best Harry Potter Products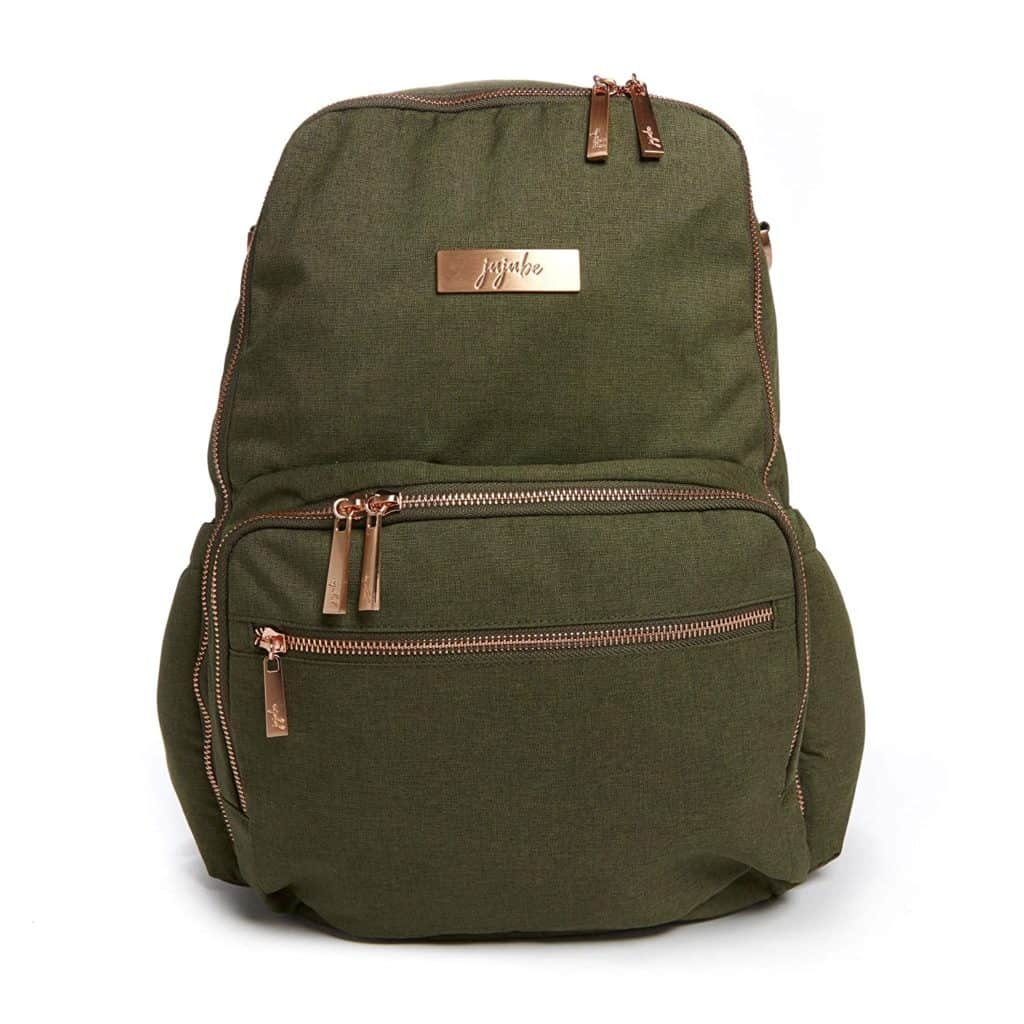 This brand has bags and backpacks that are always charming and versatile. Their newest Harry Potter design features Chibi-inspired characters, and they are charming and adorable. It might look like a regular backpack (you can use it as one too) however we especially love this particular design for its diaper backpack potential. This backpack consists of two insulated bottle pockets, a large main compartment for diapers, wipes, and small toys. Plus, it comes with a smaller front pocket for your keys, phone, and wallet, a bacteria-resistant interior, and has a stain-resistant exterior. It has everything one could ask for in a functional and super cute diaper bag!
17. House Crest Tumblers, Set of Four ($59.50): Best Harry Potter Products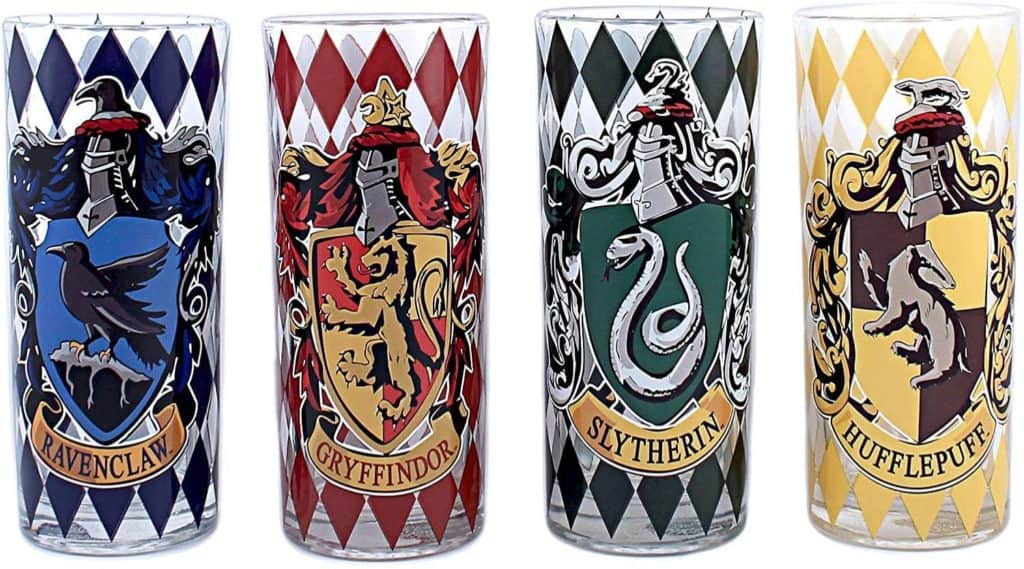 Pottery Barn's Harry Potter collection comes with a variety of enchanting dinnerware which would be perfect for your next dinner party. It includes sorting hat snack trays, House crest glass tumblers and matching leather coasters, and snitch snack bowls. This collection is nothing less than magical!
18. Aguamenti Water Bottle with Time Marker, 32oz ($18.99): Best Harry Potter Products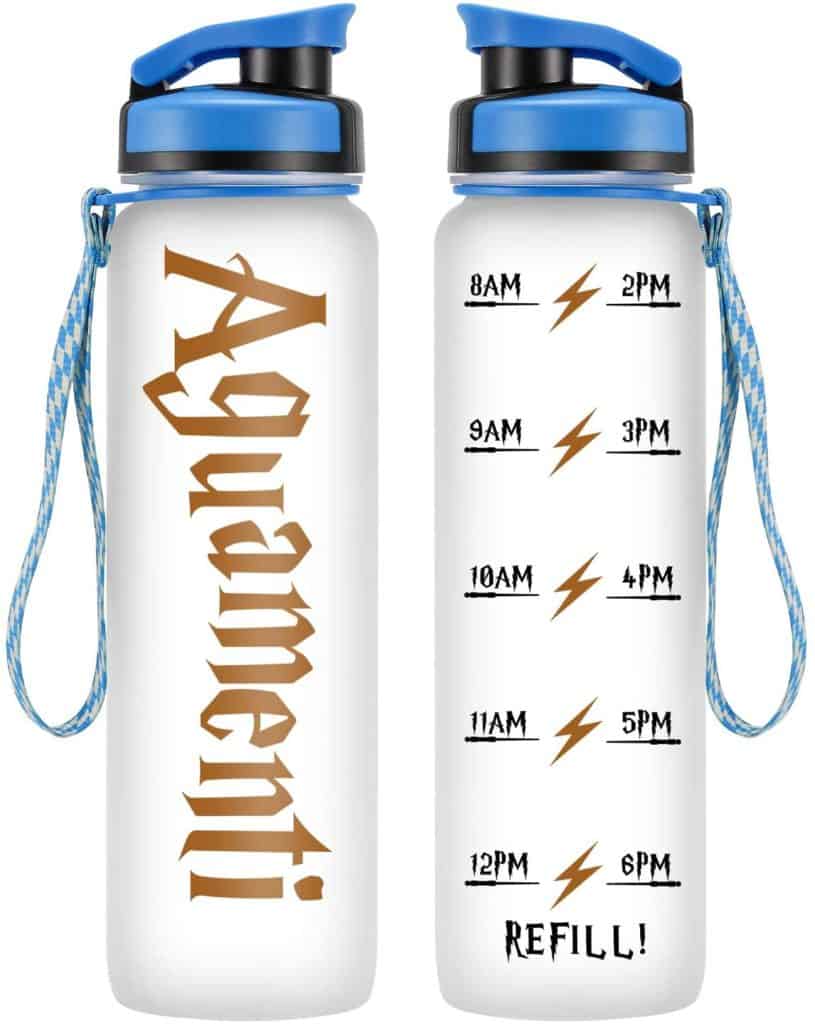 Are you drinking enough water? An average person is advised to drink about 64 oz of water every day. Moreover, if you're expecting, you should aim to drink at least 80 oz of fluid per day, and breastfeeding women should drink around 104oz. When you're busy trying to be a parent, that's a lot of fluids to manage. But don't worry because this brilliant water bottle will help you keep track of how much water you're drinking throughout the day. In addition to that, when it's time to refill, right there on the bottle is the proper spell!
19. Harry Potter Sweater Socks ($12.00): Best Harry Potter Products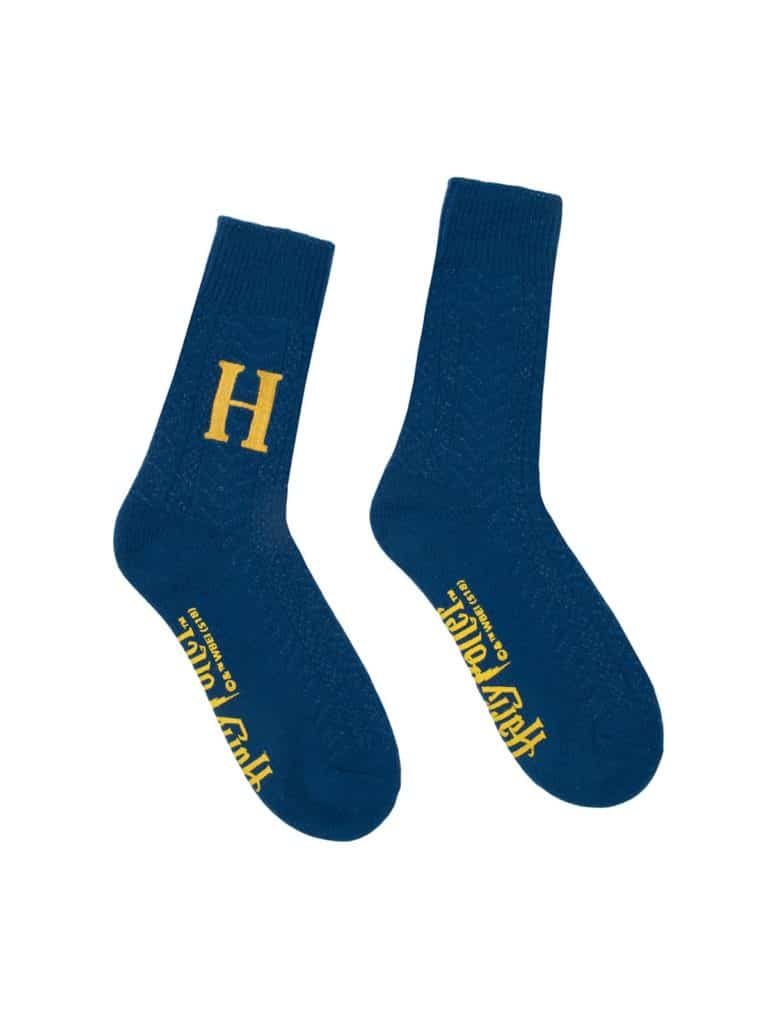 These cozy sweater-like knitted design socks will keep your feet warm all winter. It comes printed with an "H" for Harry, there's also red "R" for Ron socks and green Fred and George socks. Also, they are adorable!
Best Harry Potter Products Final conclusion
Unfortunately, your toddler may not be able to go to Hogwarts with Harry, Ron, and Hermione just yet, but you can keep them prepared with these adorable Harry Potter-inspired baby clothes! Let's go Potterheads!
Best Harry Potter Products FAQs
1) What is the best gift for a Harry Potter fan?
If you are looking for Harry Potter-themed gifts for your fellow Potterhead, you could check these out:
Harry Potter Time Turner Replica Necklace.
Harry Potter Sweater Socks.
Harry Potter Hogwarts Colorblock Collegiate Crewneck.
Harry Potter-themed Ju-Ju-Be Zealous Diaper Backpack.
2) What is the best gift for a 12-year girl?
Here are some gifts that a 12-year-old girl would like:
Fujifilm Instax Mini 9.
Harry Potter-themed Aguamenti Water Bottle with Time Marker
Pentalic Sketch Book.
Vans Old Skool.
3) What can I buy a 12-year-old boy?
Here are some gifts that a 12-year-old boy would like:
BlissLights Sky Lite Laser Projector.
Harry Potter-themed Aguamenti Water Bottle with Time Marker
Spikeball 3 Ball Kit.
Doinkit Darts Magnetic Dart Board.