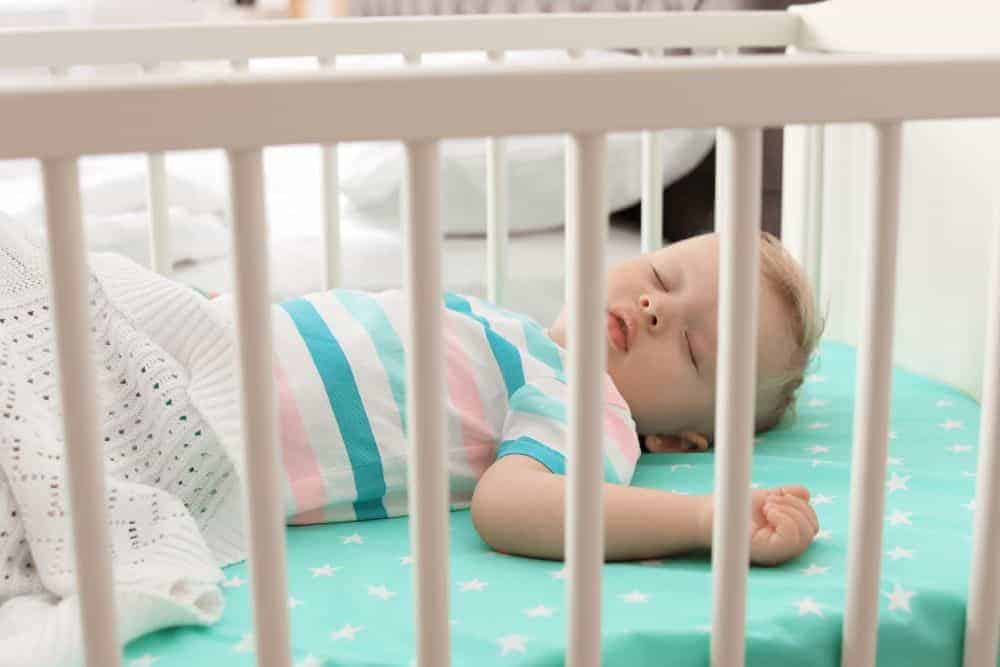 If you've ever tried to make a baby's crib  before, you would know it isn't as simple as one would think. One has to consider a  lot more things than while making the bed for an older child or an adult. You have to make sure nothing can be pulled loose by the little one and don't toss any old sheets that you can find on the mattress. Your baby needs a crib, mattress, and crib sheet. The sheet used should be soft on your baby's delicate skin, and also should hold up against the frequent washing it will need. Keep on reading because this article will help you find the best crib sheets available on the market.
How To Find The Best Crib Sheets?
When shopping for the best crib sheets, you need to consider a few things. Here are some tips to ensure that your little one gets the best night's sleep in their crib:
Before your purchase, to ensure it's the proper fit, confirm the measurements with your baby's crib mattress. Your baby's sheets should fit snug around the mattress with no baggage (to prevent any unanticipated accidents).
Your baby's crib sheets should be made out of natural, organic fibers and 100 percent cotton materials. A newborn's skin is extremely delicate and sensitive, so ensure that the materials used for your baby's sheets are safe and ultra-soft.
After safety and comfort, comes the style of your baby's crib sheets. It deserves to be filled with cute colors and patterns that match the overall aesthetic of the nursery. Considering how it's the only bedding that's being showcased, make it as cute and adorable as possible. You can choose from a variety of colors, patterns, and textures. Just make sure that it's safe and soft for the baby.
You need to take into account the length of time your child will be using their crib and need crib sheets. Because it will determine if you should buy a temporary, more affordable set or a long-lasting, luxury sheet set.
How To Size Your Crib Sheets?
You'll generally see the crib sheets being labeled as "standard" or "mini" sized. But what's the difference between a standard crib mattress and a mini crib mattress?
1. Standard Crib Mattress
The federal government requires a standard crib mattress to be 28 inches wide and 52 inches long in size for safety because it reduces the risk of being trapped between the mattress and the crib. This makes it much easier for you to find a crib sheet that will be a guaranteed fit.
The mini crib mattress is smaller than the standard size mattress by up to 20 inches. The mattresses also come in different depths, so measure them before purchasing sheets. Don't use standard crib sheets on your mini crib mattress because it can be a safety hazard.
Some Additional Tips To Buy The Best Crib Sheets
Buying crib sheets can be fun because they're so adorable. However, it can also be stressful because you want to choose the 'right' one. We have some tips which will help you through this process:
Before buying, remember to check the reviews. It's a good sign if they mainly have positive reviews. However, mixed or lots of negative reviews are a red flag.
The fitted sheet should be well-fitted because it comes loose in the middle of the night. This is a major safety hazard as it could cause suffocation.
Keep in mind that your baby's skin is incredibly sensitive, so soft sheets are best for crib sheets.
Although it is possible to find crib sheets online, it may be easier to shop for them in person to ensure it's softness and safety. Check the reviews and if the product comes with free returns, just in case.
The Best Baby Crib Sheets of 2023
1. BreathableBaby Signature 3pc Classic Crib Bedding Set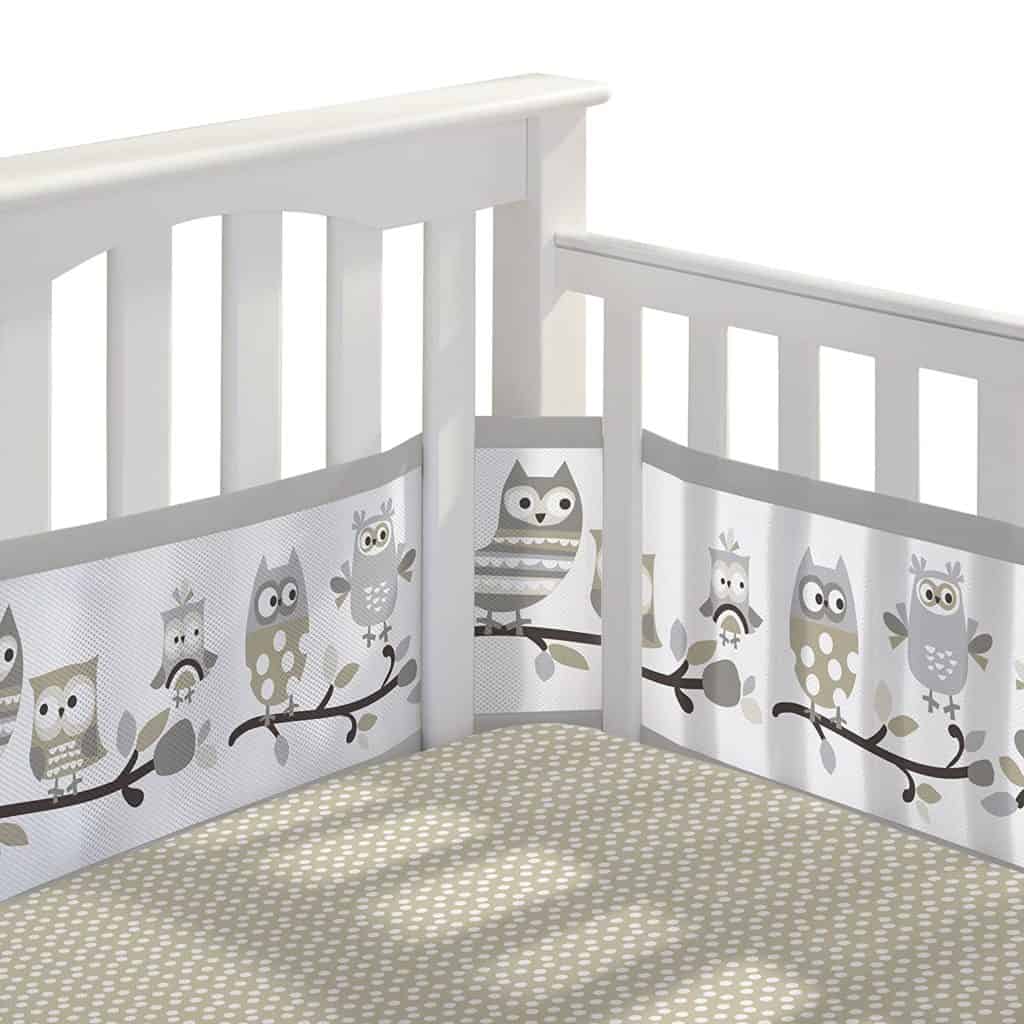 These super soft breathable sheets are made out of 100 percent polyester material and it is easy to care for. It wicks away moisture from your baby's skin. It is made available in a variety of colors and the neutral gray color can be used for both, boy or girl. It holds up well to regular washing as it is made out of sturdy material, plus you won't notice any tearing or pulling. This crib sheet will make sure your baby is warm in the cooler months without causing sweating. Within each pack, one sheet is included. It is suitable for most standard cribs.
Pros
The sheet is made from breathable, lead-free material.
It can be washed without pilling.
Also, it is hypoallergenic.
Cons
The bumpers might sag after some time.
Cute pattern looks great in crib
Very cute and a must have. My daughter was starting to get her leg stuck between the bars. These can easily prevent injuries
For more product reviews visit Amazon
2. Brolex Portable Mini Crib Sheets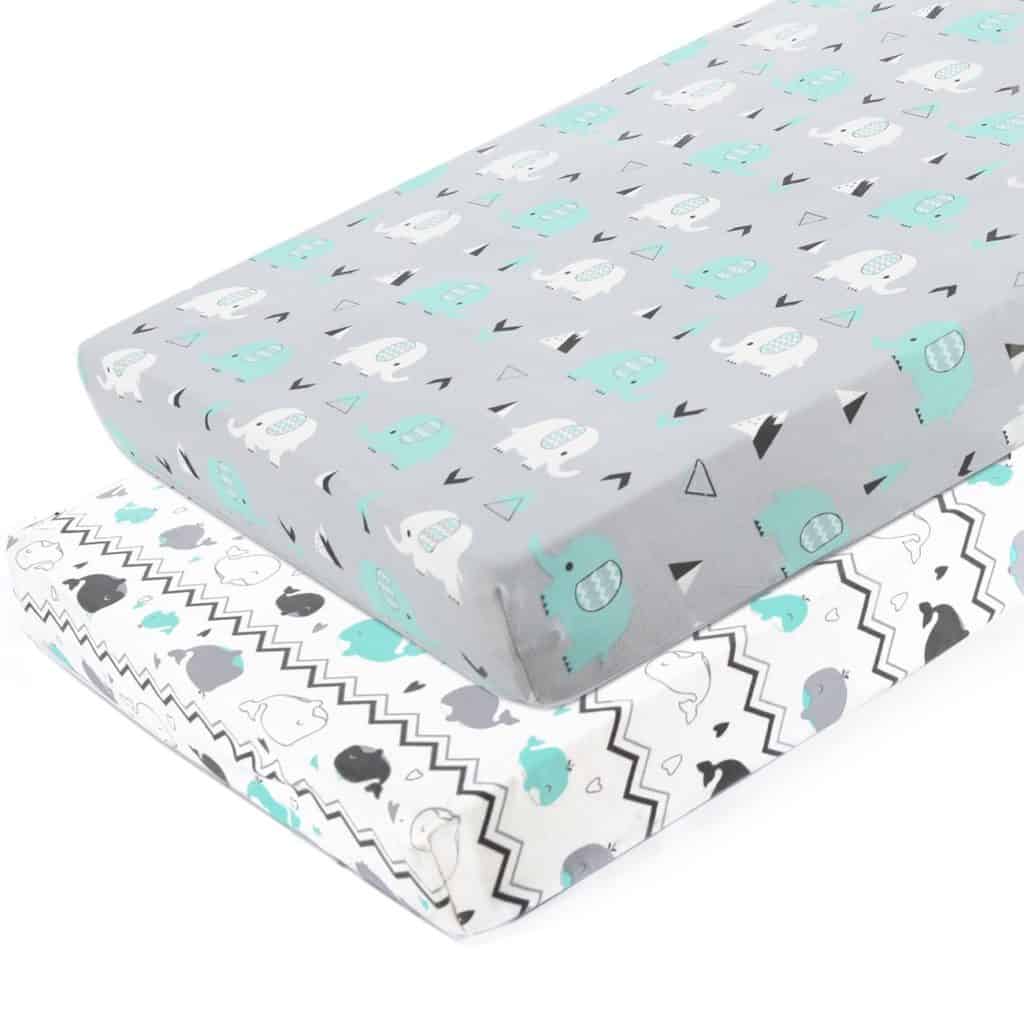 These mini crib sheets are made out of stretchy jersey knit and they will go easy on your baby's delicate skin. They will fit on most mini crib mattresses without causing any pulling or bunching. They have patterned designs that are sweet, vibrant, and modern. The soft material can be stretched to fit a 3-inch or even a 5-inch deep mini crib mattress. They are machine washable and hold up well even after multiple rounds. You can find two more colors, so for those that travel often, or use a "pack n' play," these are worth checking out. Within each, you'll find two sheets.
Pros
Made out of jersey knit material.
These sheets can fit mini cribs of different depths.
They are easy to care for and are budget-friendly.
Cons
Although, it is available in smaller sizes only.
Very soft material and looks super cute on my pack n play mattress. Fits well with room to stretch. Still waiting for baby but she will love it!
I read so many reviews before buying. So happy I did because I love how soft they are! Patterns are girly and cute. Baby sleeps wonderfully on them. Easy to wash and dry. Most important – SOFT & COZY material. Not cheap feeling at all!
For more product reviews visit Amazon
3. American Baby Company Chenille Fitted Crib Sheet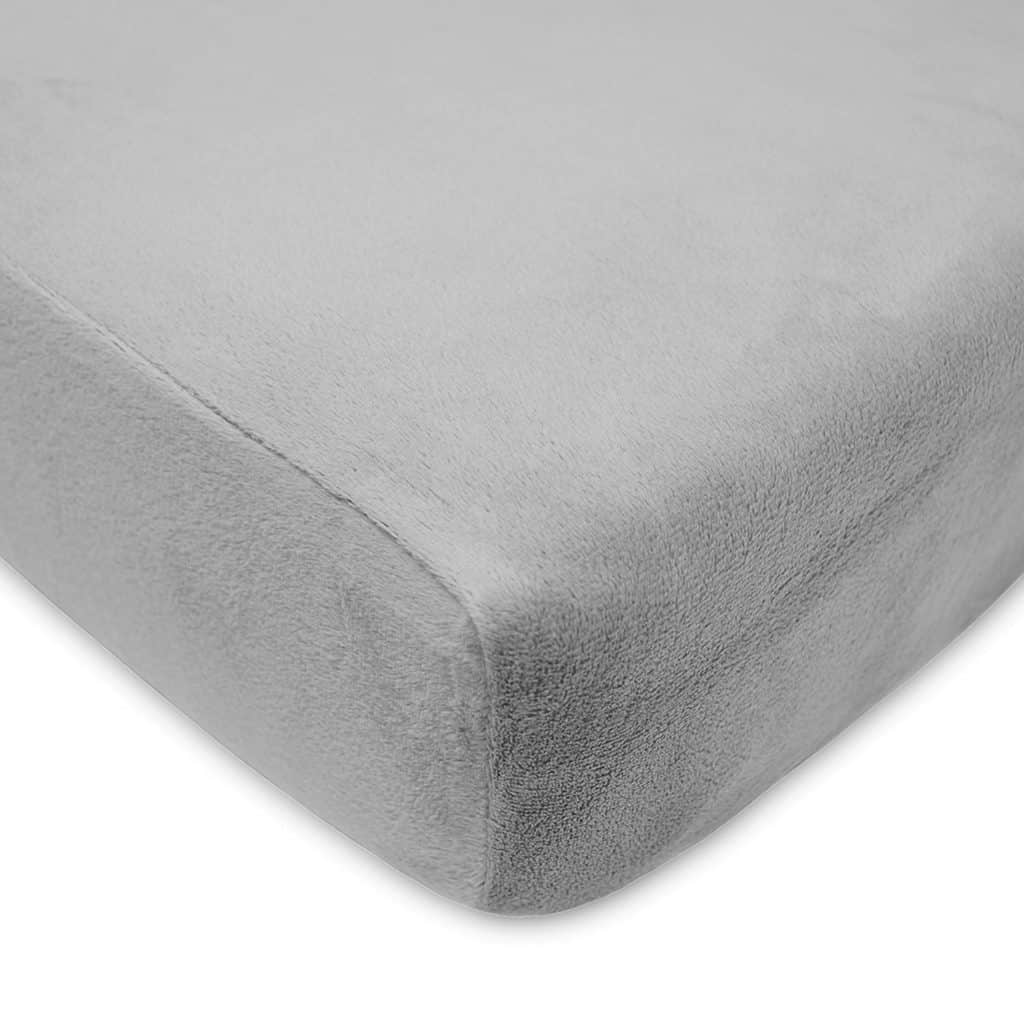 They have created a standard-size, cozy chenille sheet that is made from 100 percent velvety-feeling polyester. The material used feels more like a stuffed animal than a crib sheet. Within each pack, you'll receive one sheet. If your baby inclines to rub soft items with their fingertips, then this soft fabric can help your baby self-soothe. It can be machine-washed and it's durable. The deep 9-inch pockets make them a good fit for most standard crib mattresses. You have a variety of colors to choose from and you also have an option to expand your collection from the company.
Pros
It is made out of super-soft, velvet-like material and it might help your baby self-soothe.
It comes with deep 9-inch pockets.
The brand has other crib items to match.
Cons
You have to wash it on a cold cycle.
So soft. My toddler only wants these sheets on her bed
I love this crib sheet. Perfect for hiding those drool spots when baby is teething. So soft for some sensory comfort. Prefect for winter & fall for extra warmth.
For more product reviews visit Amazon
4. Trend Lab Deluxe Flannel Fitted Crib Sheet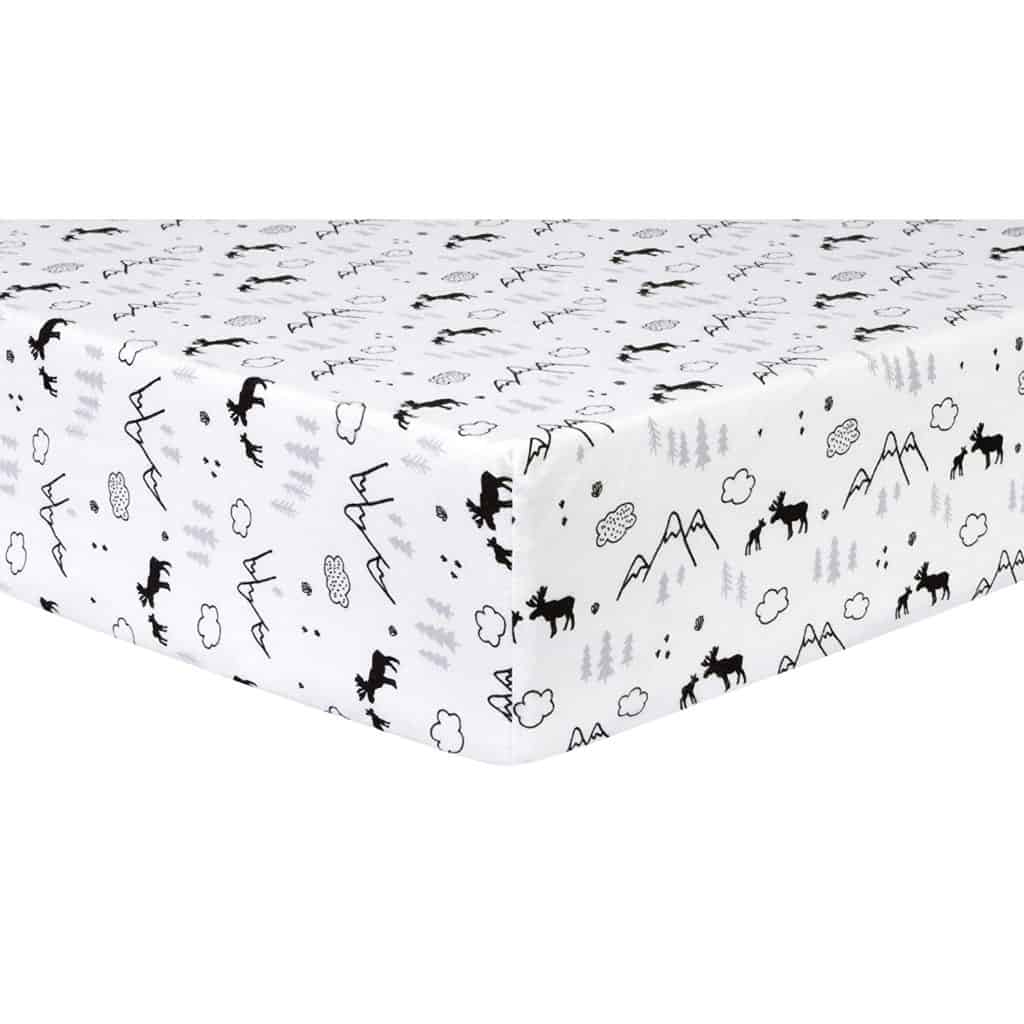 This crib sheet is made out of high-quality 100 percent cotton flannel making them super soft. There's minimal pilling even after multiple washes, even though they're flannel. They come with an elasticized fitting which helps them stay put. To keep them securely fitted on a standard-size crib mattress, it comes with 10-inch deep pockets. As they are pretty thick, they might be a good fit for chillier climates. You might be able to use them all year round if you want. You have a variety of colors and prints to choose from (plus, these elephants are so adorable right?). Each pack includes one sheet.
Pros
They are made out of super soft 100 percent cotton and it washes well.
It comes with 10-inch deep pockets.
They are pre-shrunk and are fully elasticized.
Cons
It might be too big for thin mattresses.
I bought this crib sheet for my son to use during the colder months since his regular bed sheets felt cold to the touch. I received this yesterday, immediately washed it, then put it to use last night. It's super soft and cozy!
I love It ! Ordered one for my sons crib mattress and pack n play!!
For more product reviews visit Amazon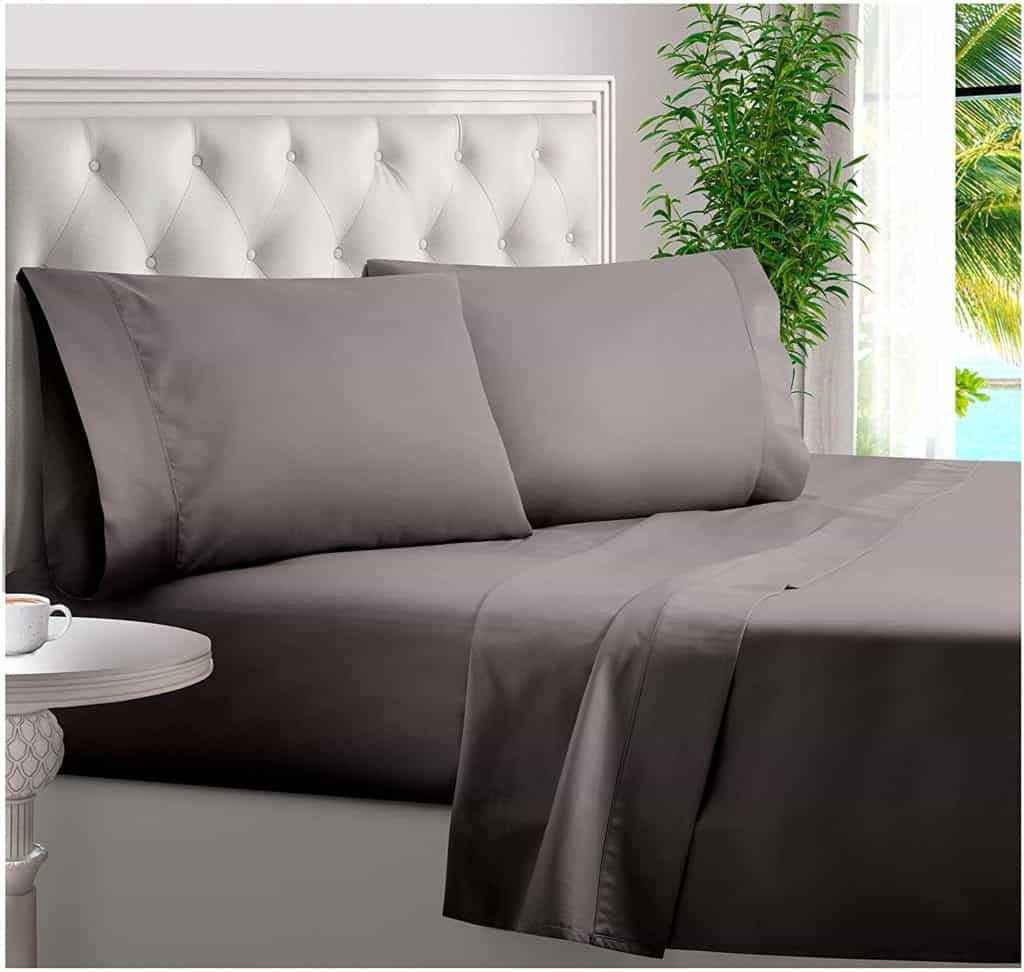 These sheets are made available in 12 different beautiful colors. They are made out of 100% organic pure bamboo and have been tested for over 100 harmful chemicals. This is a safe, healthy, and eco-friendly option for parents out there. They are breathable and cool. No matter the season, your baby is cool while they are asleep because the fabric is thermo-regulating. Also, it comes with moisture-wicking properties, and it's great for babies with sensitive skin because bamboo is hypoallergenic and antimicrobial. All in all, these sheets can provide a comfortable and blissful night of sleep for your little one.
Pros
It is 100% organic and hypoallergenic.
These sheets have a 300 thread count.
They are breathable and moisture-wicking.
Cons
Since the fit can be a bit small, the elastic might break.
Fair warning, you may get a different brand instead of "Bampure." I first purchased these sheets in King size in White, and I LOVE them. So I bought them again in Light Gray, and the package they come in is very different from the ones I received first in White, which as shown in the picture on the right, is very obviously "Bampure" brand. The tags on the sheets are also different, so they clearly are different sheets. Though skeptical, I tried out the Light Gray ones, and they still feel amazing! They feel the same quality, and still claim to be 100% bamboo. So though the packaging is off and inaccurate to the brand, they are still keepers!
Really soft and cool, but also warms up not too much, but just right nicely on cool nights!
Great for both Hot and Cool sleepers.
Breathes nicely.
For more product reviews visit Amazon
6. TillYou Printed Hypoallergenic Sheets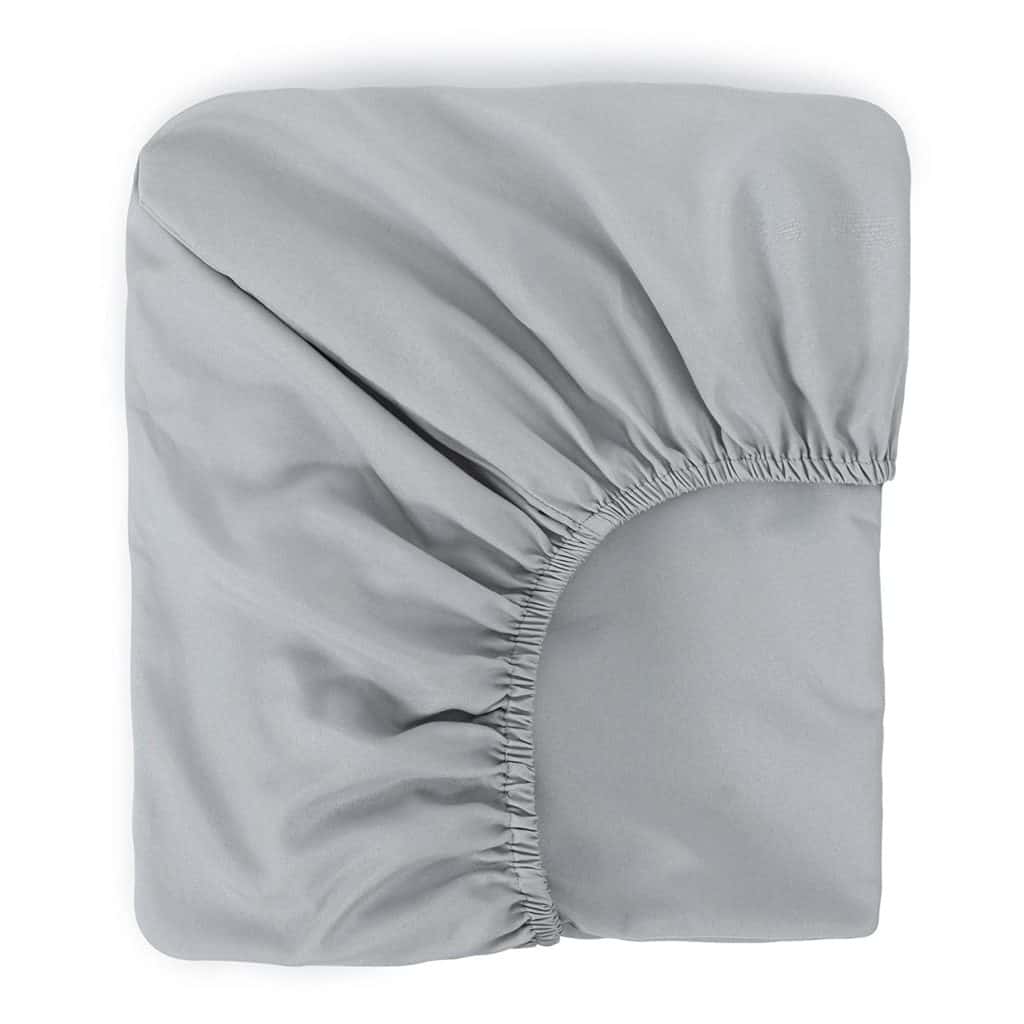 These sheets pass the CPSC's test for children's products, making them legitimately safe and free of harmful chemicals. They are made out of 100 percent organic cotton. The exclusive weaving and brushing techniques give the sheets a soft finish. You need to wash the sheets on cold and then followed by a tumble dry. When not in use, keep them safe in a reusable storage bag. Plus, the fabric is hypoallergenic and the simple prints are extremely adorable.
Pros
These sheets are 100 percent organic and hypoallergenic.
They meet all the CPSC requirements.
It has a soft sateen finish and has a simple design.
Within each pack, you'll find two sheets.
Cons
When your machine washes it separately in cold water, it might leave stains on the sheet.
Great for us to add a little softness and prevent the crunchy sound of the mattress that comes with the pack and play. Easily machine washable.
Another reviewer recommended this to cover a dog bed. Brilliant!
For more product reviews visit Amazon
When you're expecting a baby, putting your nursery together is one of the most exciting things to do. This includes hunting down the perfect crib sheets. So, pick an adorable crib sheet that will brighten up your little one's nursery!
Best Crib Sheets FAQs
1) How many crib sheets should I have?
You should at least have two sets of crib sheets, so you always have a spare handy when the other is washing.
2) What is the best fabric for crib sheets?
The best fabric for your baby is the one that is soft and comfortable. You have plenty of soft options to choose from, such as cotton, jersey, microfiber, flannel, etc.
3) Do I need a waterproof sheet for a crib?
When your baby's diaper leaks during the night, having a fitted waterproof crib mattress protector can be very helpful because the mattress won't get soaked.