Get to know the best baby names for boys and girls at Parenthoodbliss.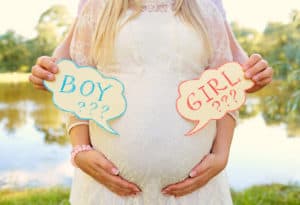 Table of Contents While most parents do not like the wait and would rather want to identify their baby's gender neutral names baby in the
How to choose the best name for your babies? Here's how!
Avoid passing trends, they are temporary and have a short lifespan. You won't want your baby to be a victim of the same

Remember, classic names aren't boring. They might be old, but as said – Old is gold, we'd say diamond!

If you aren't able to figure a name out, try to look into your family tree. We're sure there are hidden treasured names that can be used

Although a choice, most parents like to honor their culture, especially when choosing a name

Avoid picking a name only because it sounds fancy or unique. It's a good practice to look for their meanings too

Protip – Always contemplate the possible nicknames 

Middle names aren't there just for the name's sake, consider their importance

When choosing a name, don't forget about the initials
FAQs
1. How do I make a baby name unique?
Here are the things that a parent could consider when creating a unique baby name:
Check the length and the number of syllables the baby name has
Is it easy to spell?
The name must be one that is pronounceable
Keep in mind the kid's initials
Have the name of the baby different or linked to your other child, if any
Do you want the unique baby name to be gender-neutral?
The last name of your baby. Would it sound good when the name is called?'
2. What is a unique name for a girl?
Here is a list of a few unique baby girl names that are pretty to sound:
Annalise
Brigitta
Charmaine
Constance
Geneviève
Lorelei
Lucinda
Micaela
3. What are the rarest baby names?
Here is a list of the baby names that are quite rare: Noe - pronounced as "NO-e," it is a variation of the more popular - Noah
Melina
Niko
Cassandra
Sage
Renata
Lennon
Viviana
4. What are the top 10 prettiest girl names Indian?
Aadhya means first power
Aanya, meaning limitless
Aarna means Goddess Lakshmi
Advika means the world
Bhavna, meaning purity
Brinda, that means tulsi
Binita meaning modest
Chhaya means life
Keya meaning flower
Ruhi, meaning soul
5. What girl names mean fearless?
Mel - One who is most daring and fearless
Kelsie - Fearless and daring
Juliane - Young and fearless
Andriette - Strong, limitless, and fearless
Shamara - A battle heroine
Casey - Strong in battle
Louisa - A renowned warrior
Maia/Mya - Brave warrior
6. What names are not popular?
Here is a list of names that aren't popular enough:
Cecelia
Bridie
Bonny
Cecily
Mimi
Aubrie
Mika
Roxanne
7. What name means "Survivor"?
Here is a list of foreign names that are similar to the name that means "survivor":
Basil – A Arabic name meaning "brave"
Bellatrix – A Latin name meaning "warrior," or "star"
Cayden – A Welsh name meaning "fight" or "fighter"
Dustin – A German name meaning "fighter"
Elda – An Italian name meaning "warrior"