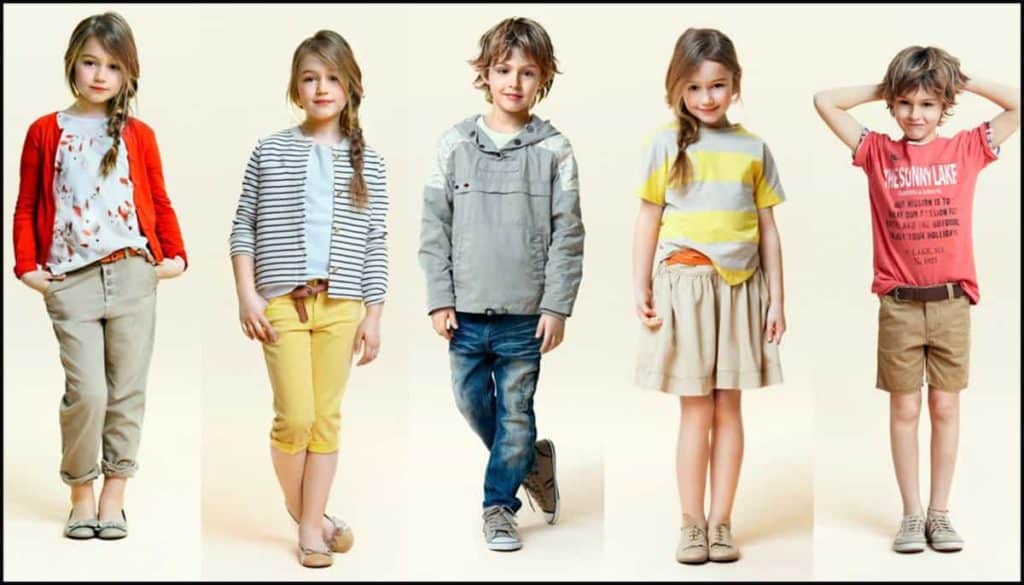 Despite little ones appearing everywhere on your feed, in your family, and possibly even in your own home, finding the best baby's clothing stores can be challenging, especially if this is your first time being a parent or if you want to impress your loved ones with a thoughtful newborn gift.
People will indeed advise against overspending: "They outgrow everything so quickly!" They are correct but have faith that babies—along with their adorable digestive systems—will demand multiple changes every now and then. We also can't deny that, in this day and age when everyone is recording, parents always have cameras ready. Therefore, if you are naturally a style-lover, it is impossible to resist adding more items to your cart than just the essentials.
Before we get into the best baby clothes and where to get them, a word on handed-down dresses: yes. Simply, yes. Few things are better than giving gently used clothing new life, whether you buy them from your local baby's clothing stores, receive them from a fellow parent, or will soon have baby clothes to donate. Assuming you're inexperienced parents or are just on the lookout for a new dress, we have a set of the best baby clothes for you to choose from.
Confused About How to Fold Baby Clothes? We Got Your Back With These Tips!
How to Find The Best Baby Clothes?
This is where parents will invest a ton of their energy however ideally not much of their well-deserved cash. Bulk budget sales offer a wide range of everyday necessities at some of their lowest prices.
Looking for the best baby clothes for special occasions for your baby? Tap here for a wide selection of photo-worthy outfits, extra-durable sleepwear, and clothing made of organic cotton.
You can find high-quality winter coats and sweaters here, as well as UV-protected swimsuits. for the summer, and the most adorable shoes for your first steps.
Novelty clothes for your little human? From holidays to important first birthdays, the youngster of the hour will be invited to and possibly even host many celebrations. These are the outfits that look good in a picture.
An ideal baby's clothing store will have a wide selection of clothes, from basic bodysuits to cutie onesies for special occasions. But, every outfit you buy must be comfortable on your baby's skin, which is why looking for a trustworthy brand, that makes you feel good, has a fashion statement, and has a sense of style is important.
To help you find the best store, here is a list accumulated of the best 10 baby's clothing stores of 2023!
The Best Baby Brands in 2023 Baby Gap features clothes that are modern and sweet, including classic cotton tops, jeans, and rompers. The collection is trendy and super cute on babies. They also have a subscription box for customers who receive six new baby clothes every three months.
Available Size Range
0-24 for babies

12M – 5T for toddlers

XS – XXL for kids They offer a wide collection of baby clothes at a lower price. Majorly known for their bodysuits that are available in dozens of graphic patterns, prints, and colors including millennial pink, sage, and violet. Along with baby bodysuits, they have adorable dresses and cute shirts for both girls and boys.
Available Size Range
0-24 for babies

12M – 6T for toddlers

XS – XXL for kids Target is one of the best pocket-friendly baby's clothing stores with a wide variety to choose from. One doesn't need to go through the hassle of mixing and matching the clothing items as they (the store) through guesswork, prepare two and three-piece sets that look great. So, feel free to shop at Target and not worry about the money and the sets.
Available Size Range
NB – 24 M for babies

12M – 5T for toddlers

4-20 for kids The mama's favorite! H&M, one of the best baby clothes brands, store engages in preparing your little star into a fashion trailblazer with their overalls, joggers, and ruffled tops. The H&M store has about 800+ outfits to look through at a pretty reasonable price.
Available Size Range
NB – 4T for babies and toddlers

4Y to 10Y for kids This place assures the best pajamas for babies. They have a wide variety of pajama suits and footie bodysuits to choose from to relax in, however, they also have dresses, sets, and swimwear for babies too.
Available Size Range
NB – 18M for babies

6M – 5T for toddlers

4-16 for kids The tea store is inspired by global patterns and is a guaranteed mood booster with tropical prints. Tea, one of the best baby clothes stores, has two collections each year, and a portion of the purchases done in the store helps fund the fight for girls' education, as well as, against child trafficking. So, shop and be a part of an important cause at the same time with Tea.
Available Size Range
NB – 24M for babies

6M – 5T for toddlers

2-8 for tweens

7-16 for kids They are one of the oldest brands of baby's clothing stores that have been in business for generations. The brand provides comfortable clothes as a priority, with a gazillion of well-priced soft-cotton bodysuits, jumpsuits, and rompers. The store also has skirts available with shorts attached underneath.
Available Size Range
Preemie

24M for babies

2T – 5T for toddlers

4-8 for kids This store is a to-go for rompers, tops, and sweatpants for babies. The fabrics used to design these clothes are from super-soft materials like cotton jersey, suede cotton, and French terry knit. The store has a collection of bright primary colors and neutrals with really cute caps. However, the only downside is that they are a bit expensive, but are long-lasting.
Available Size Range
NB – 12 M for babies

1Y – 3Y for toddlers

2Y – 14Y for kids This is the best baby brand of instant-classics with a collection of clothes that are practical and charming. They have swooped-up shirts with cute appliques, vintage-inspired dresses, and collared bodysuits too!
Available Size Range
NB – 4Y for babies

1Y – 16Y for kids The Primary store has a collection of dresses, bodysuits, sweaters, and cotton separates available in simple silhouettes and solid colors. The best part of this line of baby's clothing store is that the price here is all under $25 and lasts a long.
Available Size Range
NB – 24M for babies

2Y – 12 Y for kids
A Final Word on The Best Baby Brands
Choosing the best baby clothes in itself is a task, therefore, having a particular store delivering the needs does make a difference. This is why we must always have a go-to store for baby clothes. While you pick yours, make sure they are updated, have comfortable/soft clothes, and have a collection that suits your and the little one's taste.
FAQs: Baby's Clothing Stores
1. How long does a newborn fit in newborn clothes?
Generally, the newborn clothes fit a newborn for only 3 - 4 weeks. This is quite a small window as babies grow faster post their birth.
2. What amount of baby clothes is the minimum required for a baby?
It is recommended to at least have about 15 bodysuits, 7 sleepers, 2 outfits for the day, and 2 sets of pajamas every night. These are essential count, leaving socks, hats, handkerchiefs, cloth shoes etcetera. Parents can of course choose to get more.
3. What does a checklist for a newborn look like in regards to clothes?
Choosing newborn clothes can be a task if you don't know where to begin. Here's a checklist to get you started:
4 - 6 pairs of bodysuits
4 - 6 dresses
4 - 6 T-shirts
2 - 4 pairs of long pants
2 gowns
4 - 6 pairs for socks or booties