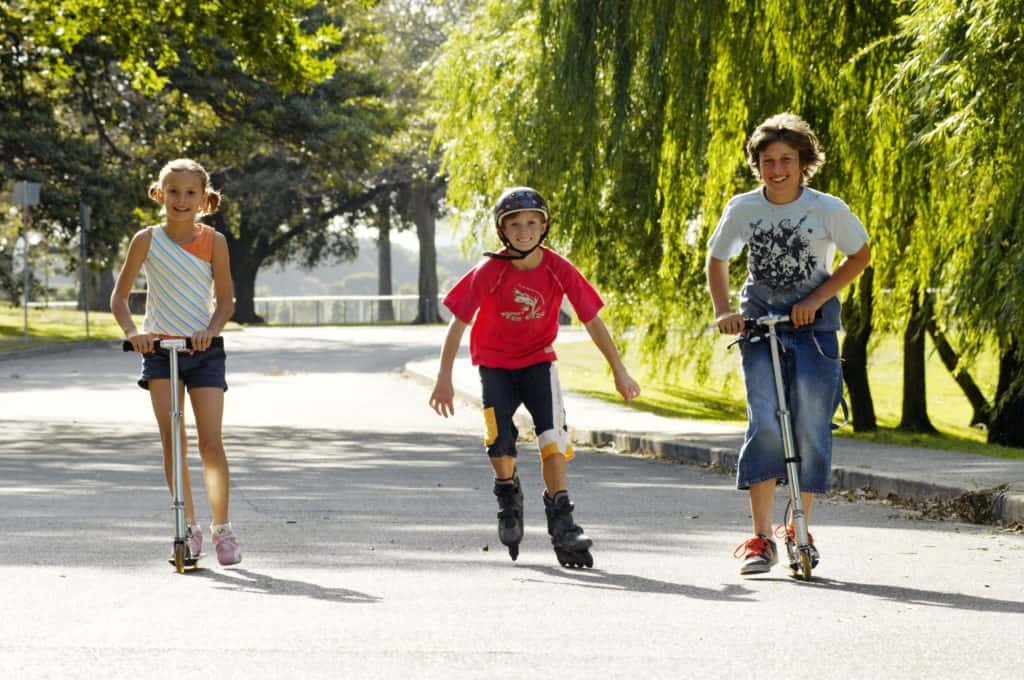 8 years is quite a milestone for both the girl and the parents, she now grows to progress into new things and interests, and rapidly developing new skills. Therefore, it is important for us to quickly catch up with her interests while we select the best gifts for 8 year old girl for this little growing child. You might perhaps be tempted towards dolls, fashion accessories, a gadget, or a book, but it's not quite it all. We must research and pick something that guarantees play growth side by side.
There are multiple choices to make and things to keep in mind, such as, creativity toys that help embrace their creativity, encourage instincts, and develop self-confidence. Or, dress-up toys
That builds imaginary skills. And lastly, electronic toys, that help them take charge and operate.
To help you choose, here is a list of top 10 toys for an 8-year-old to choose from:
1. Creativity deluxe spa set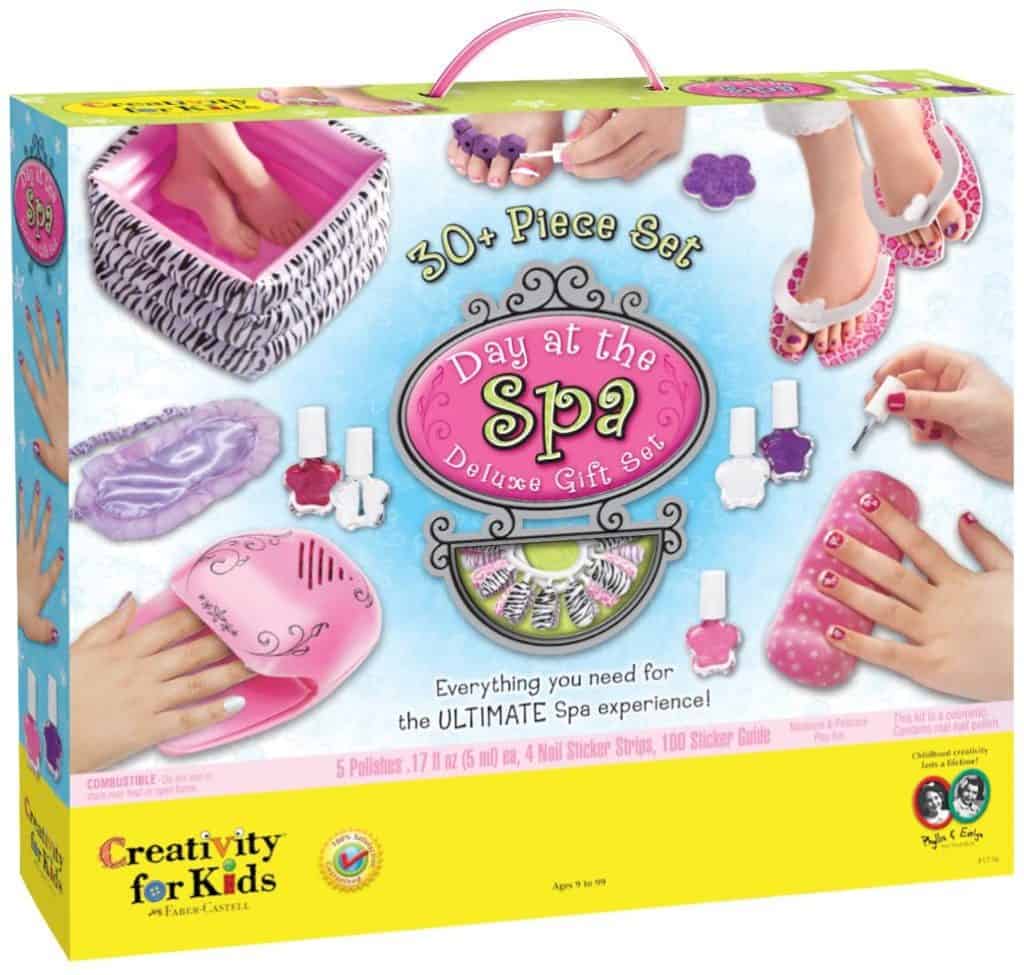 This spa set comes with 30 pampering tools that are reusable, like file, decorate, shape, and nail stickers for a fabulous look, along with a battery-operated nail dryer. It features a water-based, low odor nail polish, that is safe for the skin of the kid that can be easily peeled off, or scrubbed without any nail damage.
Pros
1. Safe for kid
2. Inexpensive
3. Could be used by six girls at a time


Cons
1. The nail polish could be a little difficult to remove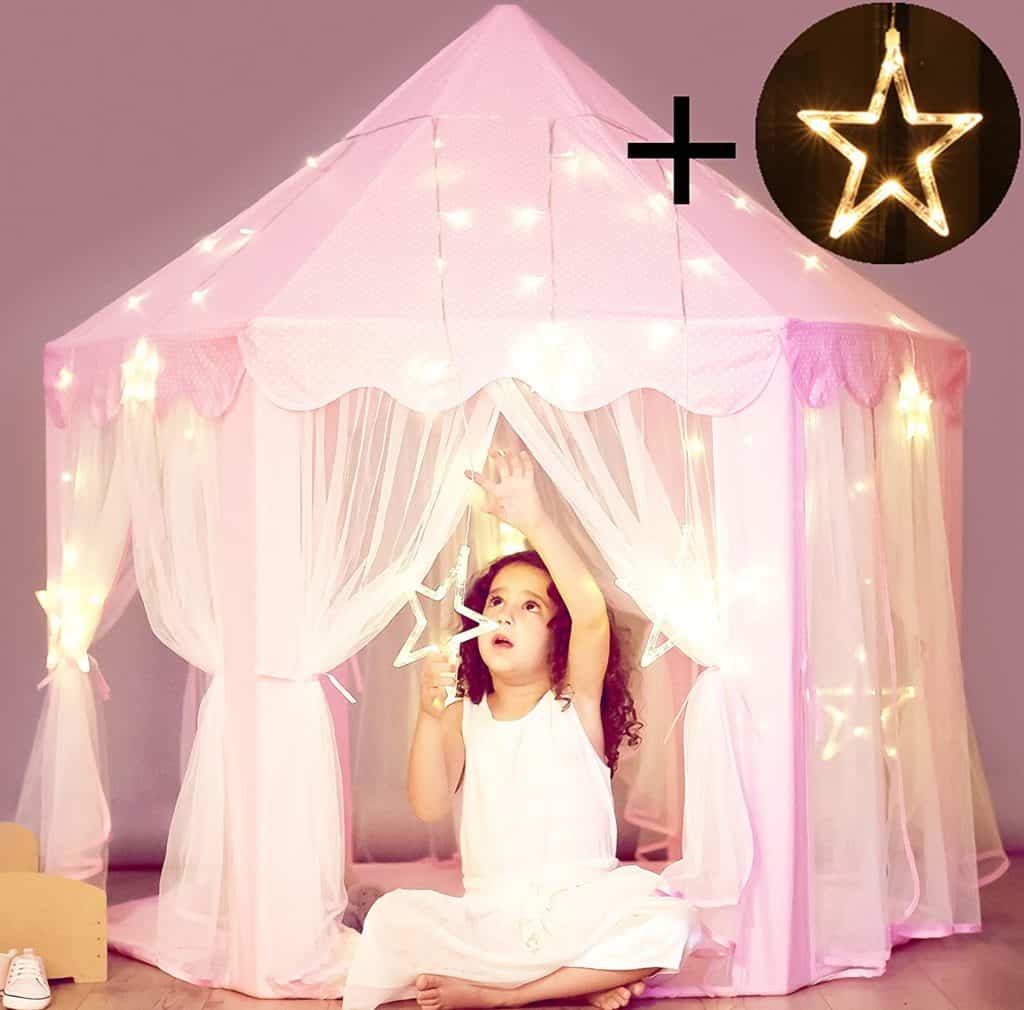 This is a great pretend toy for 8-year-olds with a castle design that converts into a playroom. It comes with glow-in-the-dark stars and is easy to store, simply fold the down into a compact case that can easily slip into a closet. The castle tent helps improve the imaginative, creative, and great for community skills.
Pros
1. Good design
2. High- quality
3. Storage and portability
Cons
1. Poles are breakable
3. Kahootz spirograph design set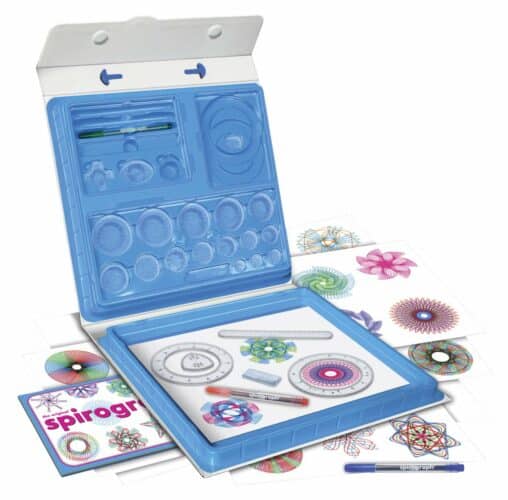 Kids end up spending more time with this design kit with creative dazzling artwork, interlocking wheels, and gears. It includes stars, hearts, and teardrops that are classic and inspire artistic skills and creativity in the 8-year-olds, with the combinations of colors and shapes.
Pros
1. Is workspace convenient
2. Keeps the kid busy with different designs and multiple wheels
3. Compact to transport
4. Fun to play
4. Soprano Ukulele 21" beginner pack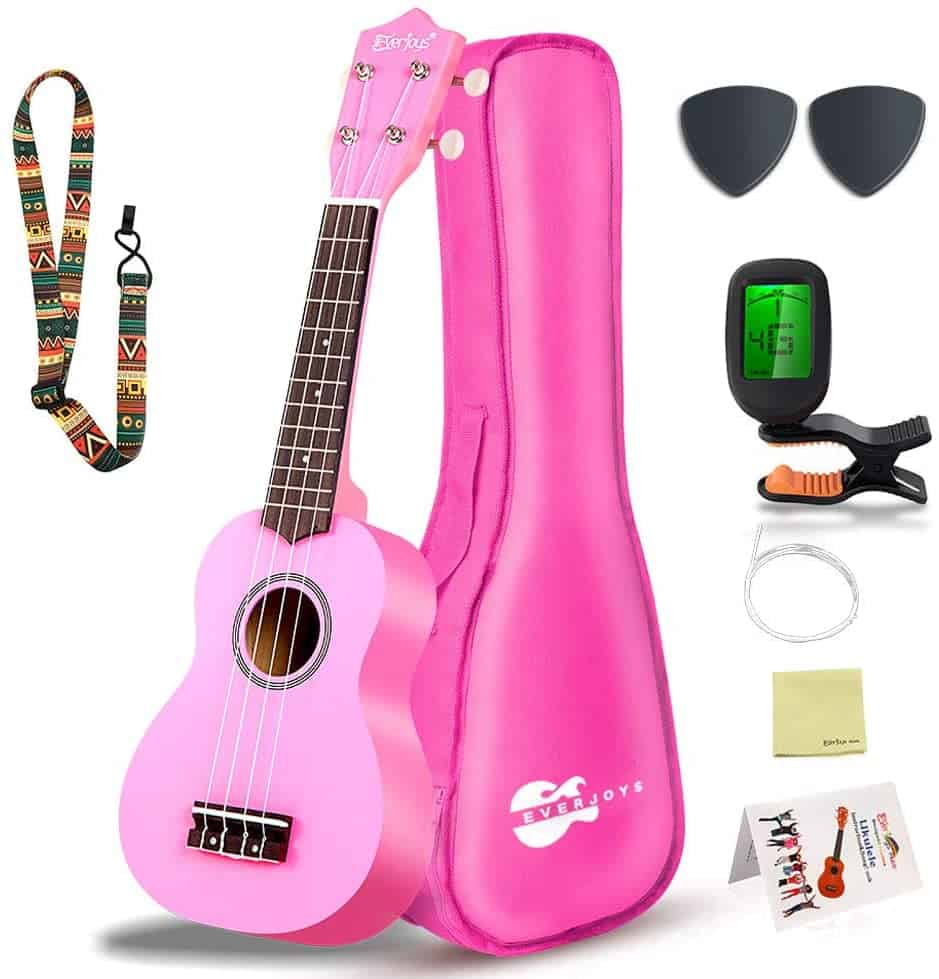 This kit helps the 8-year-old self teach ukulele, thanks to the full kit including digital tuner, a songbook, and 21" ukulele that combines solid wood for the neck, fine basswood for the body, and blackwood for the board and finger bridge. It is well featured with super-quality craftsmanship and a lightweight design that creates warm and pitch-perfect harmonies.
Pros
1. Easy play
2. Easy tune
3. Has a competitive price
4. High-quality
Cons
1. There are some isolated complaints regarding the poor intonation
5. SU.YOSD karaoke microphone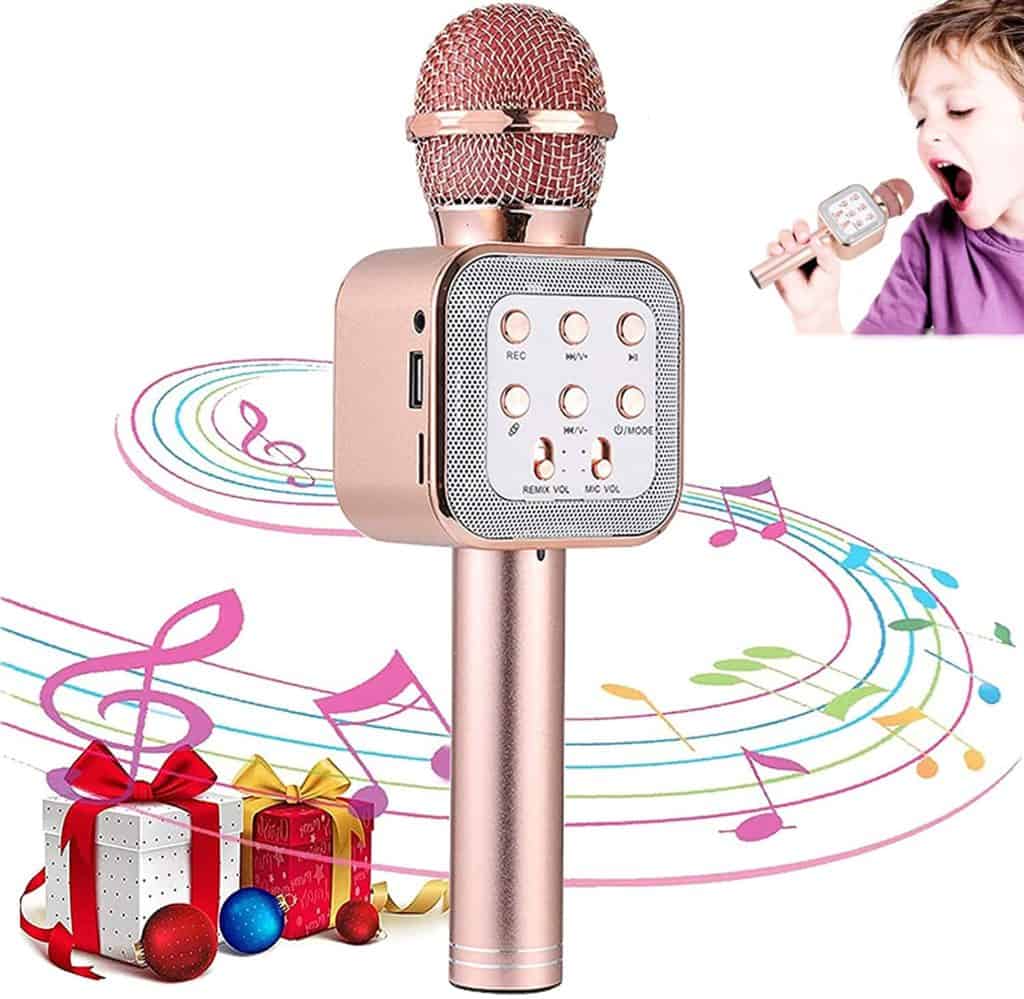 This karaoke microphone is a good combination of simplicity, quality construction, and elegance delivering a good experience. It includes a wireless 10m distance and a 3.5mm audio jack, compatible with multiple non-Bluetooth devices, 3-in-1 multifunctional high-quality treble bass, and karaoke cellphone compatible with both iPhone and Android. The USB of the microphone supports music from micro SD and USB-Disk, with noise cancellation offering a high-quality singing experience, and a built-in 2200mAh battery with a backup of 8 to 10 hours on average.
Pros
1. Compatible
2. Includes a portable dust-proof pouch
3. Compact design
4. Battery up to 8 to 10 hours
5. Lightweight
Cons
1. It works perfectly when placed close to the mouth
6. Joyin toy 71" Keyboard playmat piano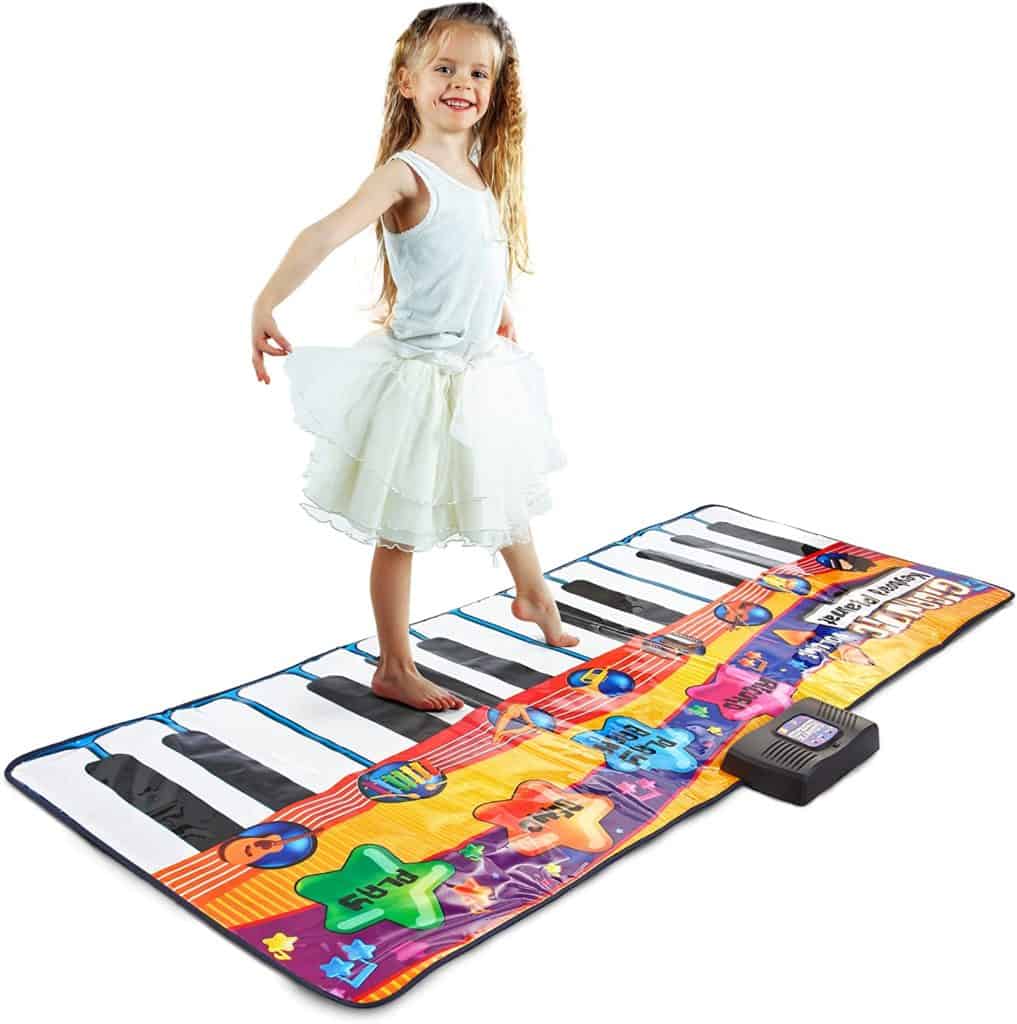 This colorful dancing playmat comes with 8 different musical instruments, including violin, banjo, saxophone, guitar, clarinet, xylophone, and trumpet. An ideal toy to keep kids hooked, with high-quality and durable vinyl fabric.
Pros
1. Colorful
2. Big in size
3. Durable
7. Original unicorn slime kit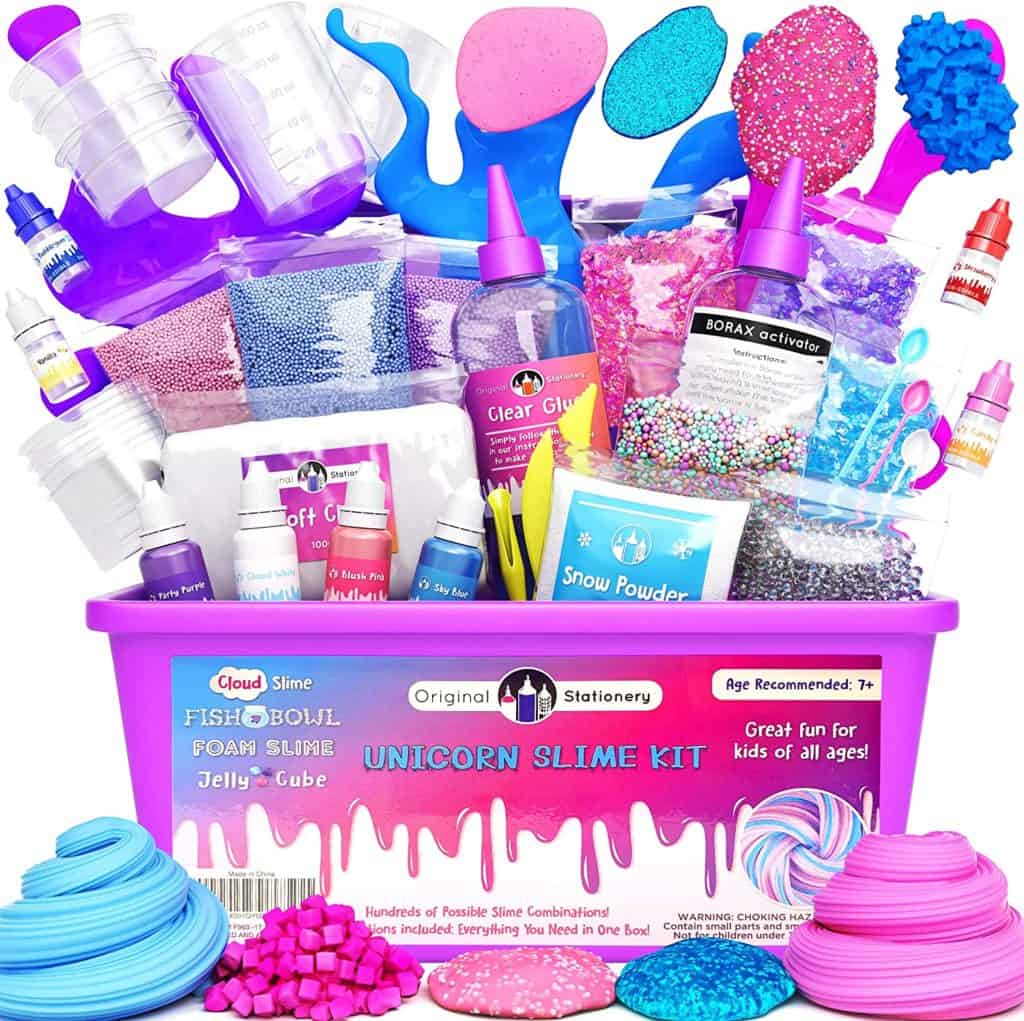 This kit includes everything the 8-year-old will need to make 100 different slimes across textures, scents, and colors. It comes with some pre-made slimes to be added to the slime with 4 unique slimes: cloud, foam, fishbowl, and jelly cube. The kit includes glue, borax, clay, glitter and pearls, scents, inks, stirring sticks, cutting tools, mixing containers, and a manual.
Pros
1. All-inclusive kit for 100 different slimes
2. Includes glitters, scents, and inks
3. Has a manual with and a video access
Cons
1. The mixing cups might be too small as per the need
2. Could be a bit messy and sticky
8. Garmin vívofit jr 2, Disney princess edition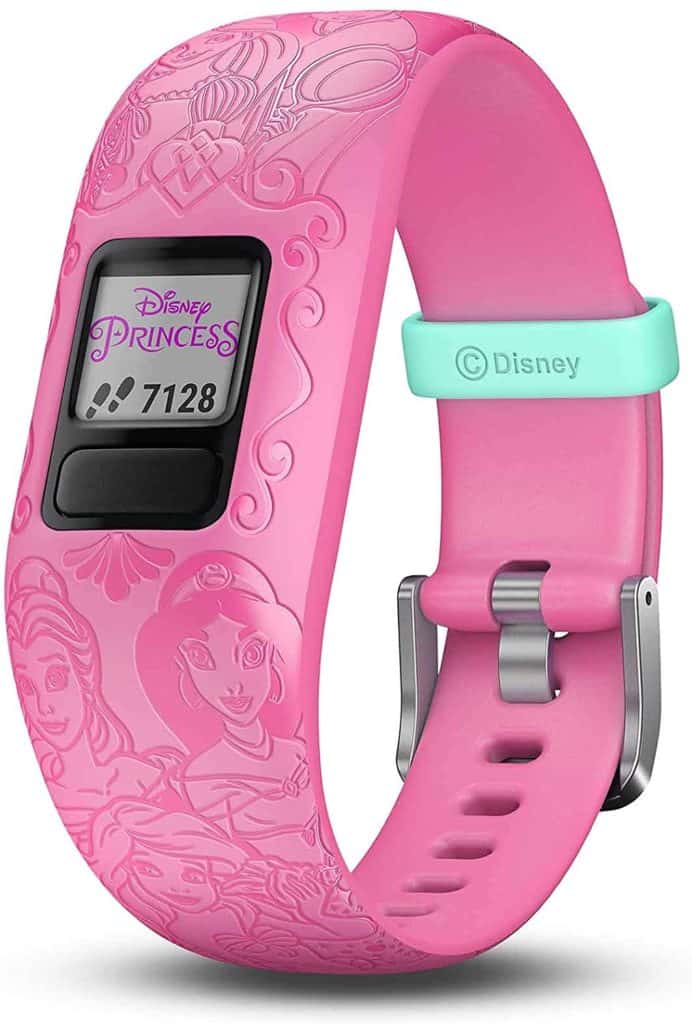 This activity tracking band is a great way to keep the 8-year-olds engaged in fitness, chores, or homework. When the kid completes a fitness goal, it enables her to unlock an icon and games with the rewards controlled by the parents. They will love to compete with challenges and rewards with their favorite princesses.
Pros
Unlocks games post completion of tasks
Parents can set reminders
Waterproof activity band
Cons
1. Doesn't have a touch-screen
2. Short battery life
9. BEARUN 3D coloring puzzle set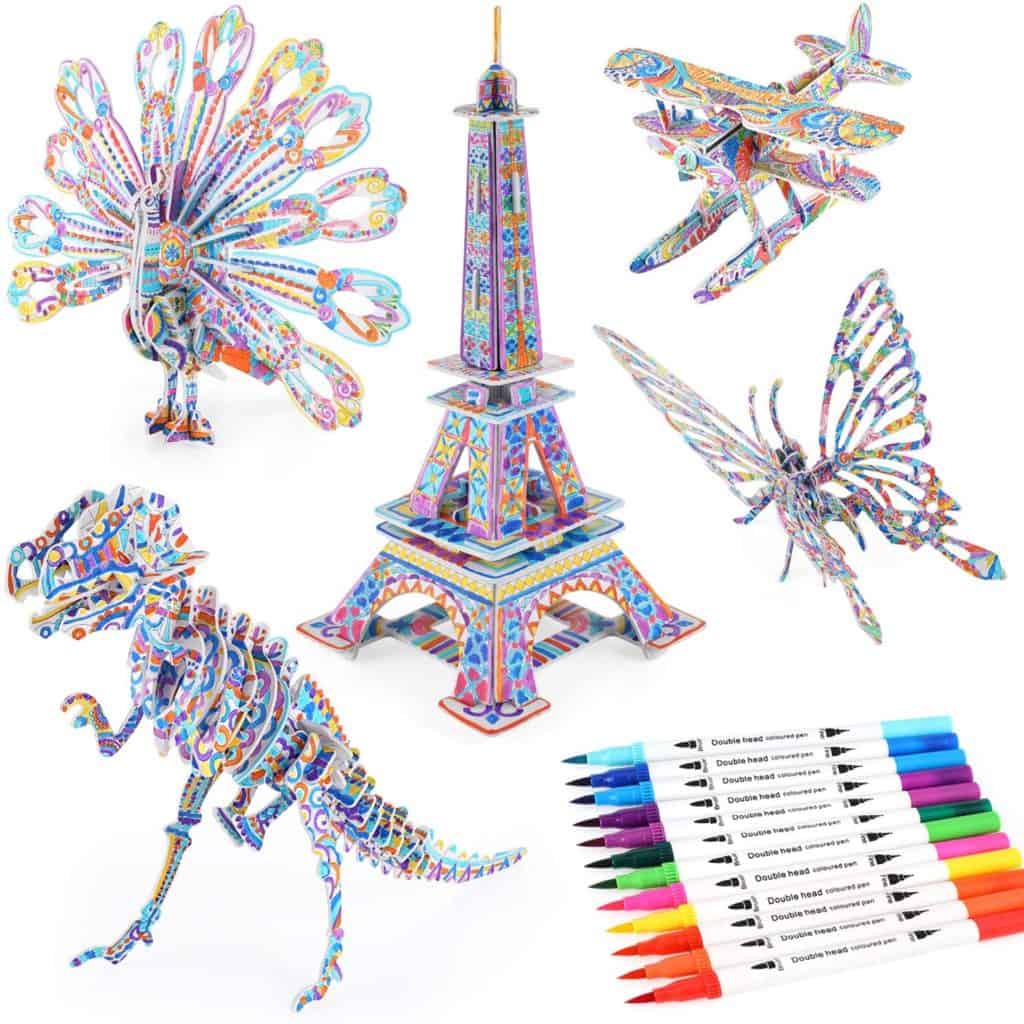 This is an interactive kit with color sheets making five individual 3D models. The coloring puzzle set includes 12 dual-tip markers, a puzzle of the Eiffel tower, a butterfly, a dinosaur, a floatplane, and a peacock. Each puzzle has a deconstructed punch out sheet, and patterns to color before or after building the model.
Pros
1. Includes 5 puzzles of each animal and the Eiffel tower
2. 12 dual-tip markers
3. Allows to color before or after building


Cons
1. No instructions included
10. Mosaiz face paint crayons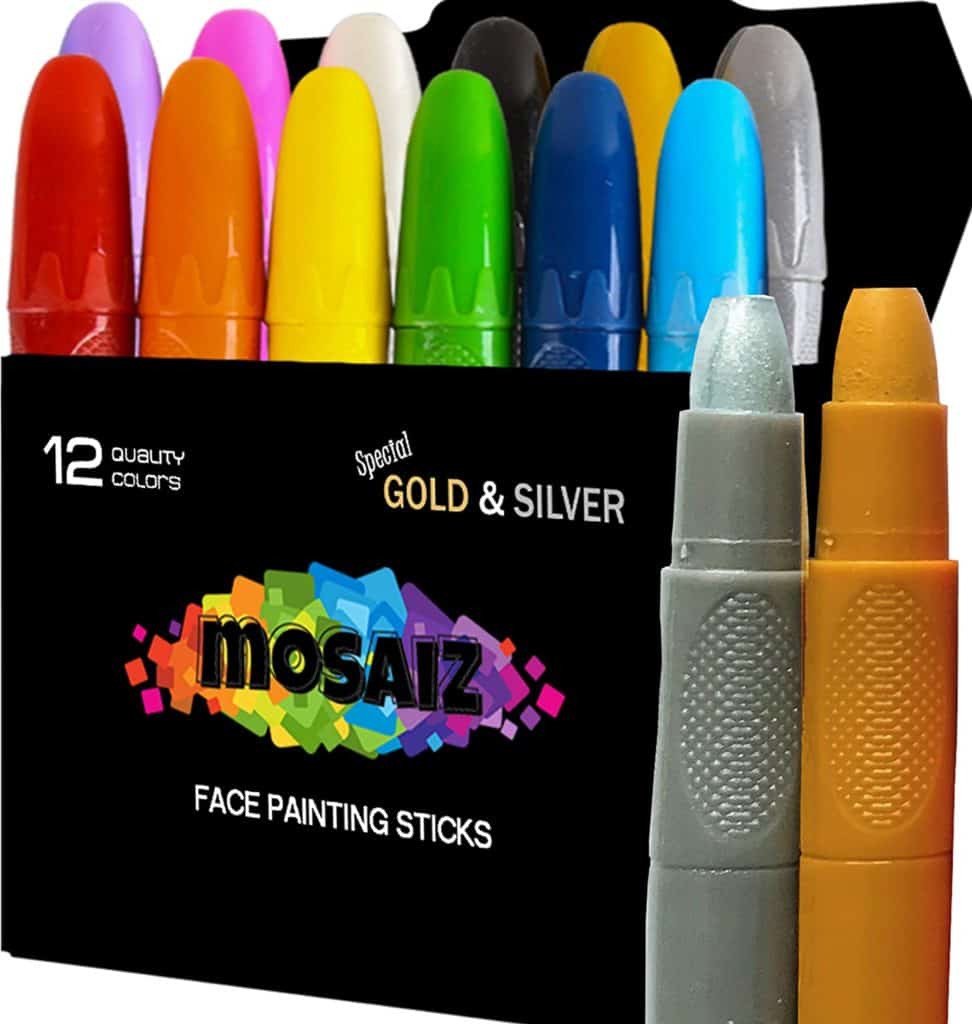 Does the 8-year-old girl like face painting? This face painting set comes with 12 face paints for kids to use, or applied by an adult. It includes 12 bright colors, 2 metallics – gold and silver, each crayon has a twistable plastic applicator avoiding a mess. The Paints are hypoallergenic, water-based, non-toxic, and washable, with thicker tips.
Pros
1. 12 twistable crayons, gold and silver included
2. Washable
3. Non-toxic
4. Hypoallergenic
5. Easy to dry
Cons
1. Could find difficulty for finer details due to the thick tip
2. Colors not vibrant on all skin types
8-year-old girls might experience a lot of emotions as they hinder around their preteens facing mental, and physical changes. Along with the process, they develop certain unique personalities and interests that need to be taken into consideration while choosing the best toy for them. Therefore, the list above accumulates toys that guarantee good development of skills.
Is your little on also on the move of late and you want to ensure their safety while on the go? do not forget to check out our blog about Best Child Bike Seats and best sensory toys.
Best Gifts For 8 Year Old Girl FAQs:
1. What is an 8-year-old like ?
A kid at 8 years of age is generally in their third grade. They tend or are said to develop major skills like; language, improve their attention span, reading, etcetera. They are growing kids with growing individual personalities, however, they will still need your guidance.
2. Why are 8-year-olds considered a 'tween'?
The word 'tween' means a child between childhood and adolescence. Therefore, children from age 9-12 are considered as tweens, until they reach 'teens' (teenage).
3. Are skates good for 8-year-olds ?
Yes, they are! Skates are great for kids of 8 years, and it encourages them to play outside, helping them in their transition. However, before you buy one, make sure it falls in the interest of the kid in question.