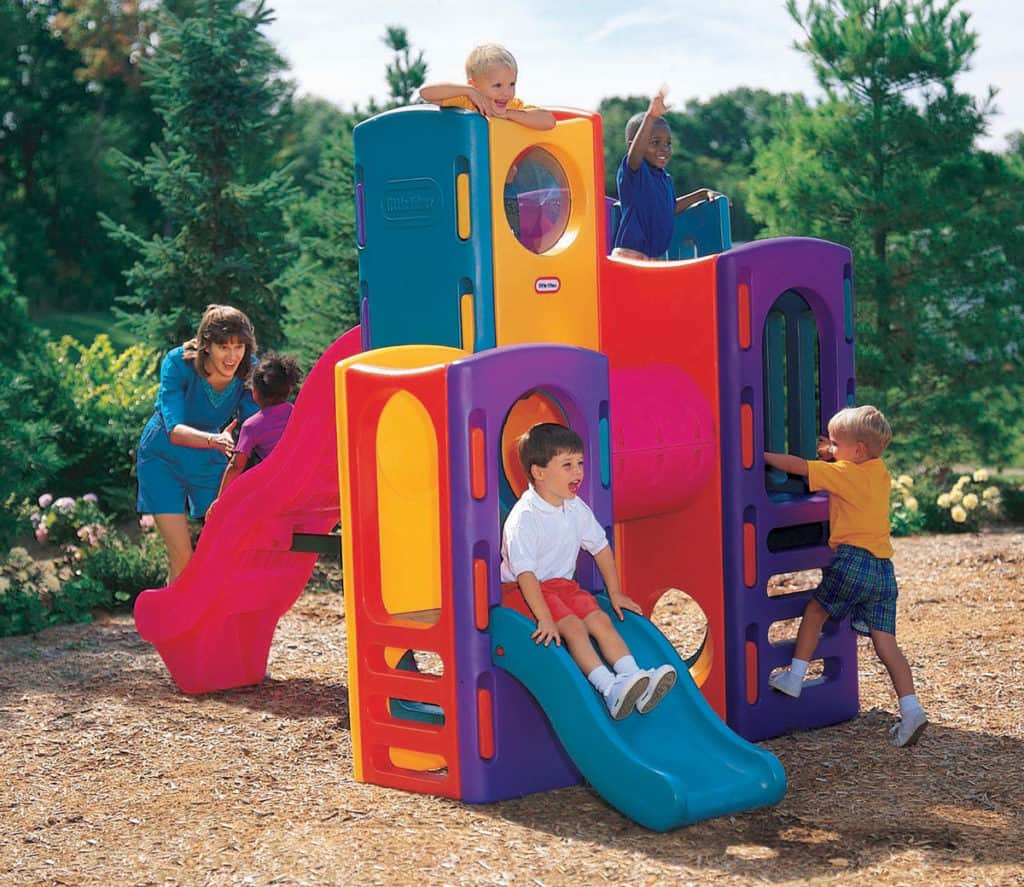 As and when the baby grows bigger they do get attracted to these best outdoor toys for toddlers that not only keep them entertained but also help them build on their hand-eye coordination and certain skills that help them for long.
Toddlers love to spend time outside while they are soaking in a pleasant environment. However, irrespective of them being available in the market widely, it becomes really frustrating and confusing for the parents to choose from them.
12 best outdoor toys for kids to play and also build on their basic skills
To make it easier for you, Parenthood Bliss has curated these top 12 best picks of toys for toddlers. So read on to know and discover them from the detailed list of outdoor play toys below:
1) Little Tikes Island Wavemaker Water Table: Best Outdoor Toys For Toddlers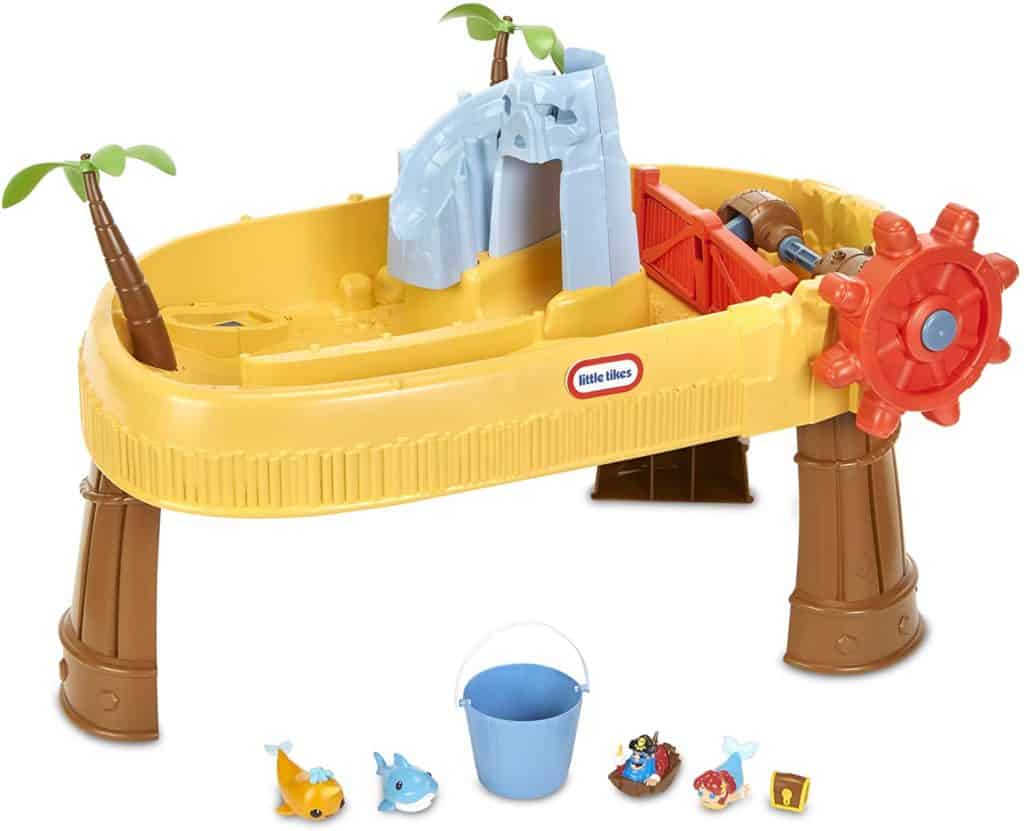 This water table is quite easy, is a relatively mess-free way, and an entertaining toy for the little ones especially on a hot day. It features a small size and does not take up much space, is easy to install, and provides hours of interactive and sensory play. Adding on, it comes with tons of accessories and five built-in PlayStations too!
( If you are looking for more water table and sensory toys choices, click and review now! )
2) Crayola Creative Kids 48ct Sidewalk Chalk: Best Outdoor Toys For Toddlers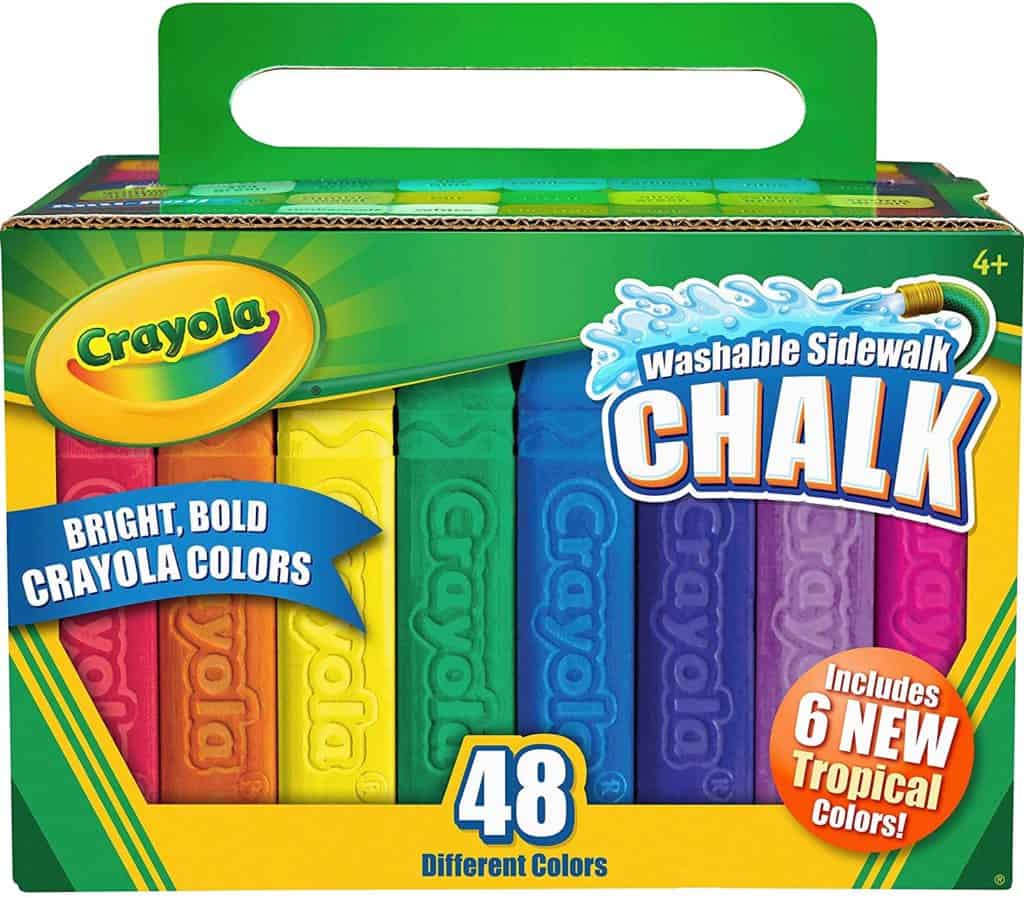 These Crayola Creative Sidewalk chalks are great for the little ones to start scribbling with either on the paths of your local park or in the driveway. They come in a bright range of colors and are thick with an easy-to-grip stick that makes it the toddler's absolute best pal for their creativity and also encourages open-ended play.
3) Minnidip Slice of Confetti Kiddie Pool: Best Outdoor Toys For Toddlers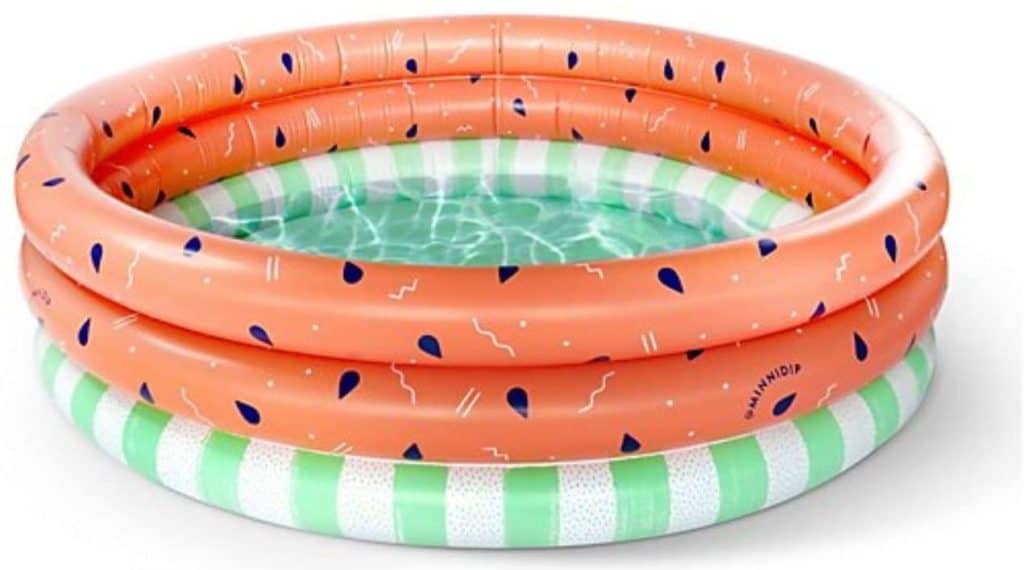 This little Kiddie Pool features some of the most fun prints and patterns in and around. The pool comes in a perfect size to fit the little one, is easy to inflate, and empty out, all thanks to a valve floor of the pool. These are a perfect fit for a play date with a sand and water theme for a hot day.
4) Little Tikes Cozy Coupe Car for the toddlers: Best Outdoor Toys For Toddlers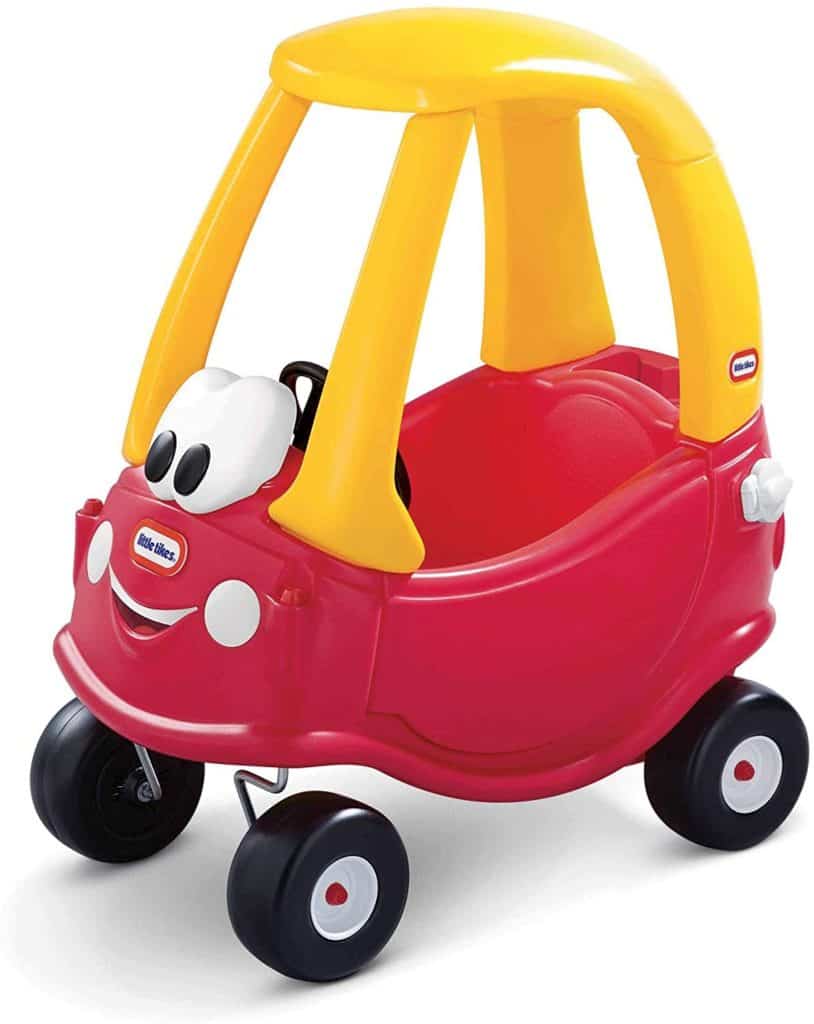 This ride-on-toy Cozy Coupe Car has made it around for 40 years and is still counting so there is no way for you to doubt the outdoor toy. The car features a completely classic look with a bright and fun look and is of the right size, encouraging the toddlers for a safe ride. This new outdoor car includes a removable floorboard making it compatible for kids that grow bigger with a handle at the back for parent-controlled rides. These also have two cup holders making sure the kids love the ride and are hydrated at all times.
5) Creative Cedar Designs Octagon Sandbox: Best Outdoor Toys For Toddlers

This is a great investment for parents as they are of a compatible make and are extremely easy to put together. It has cedar sides that give it a natural look and is made to withstand weathering. The sandbox is large enough to hold a few kids and comes with a  cover that keeps it clean.
6) SplashEZ 3-in-1 Splash Pad: Best Outdoor Toys For Toddlers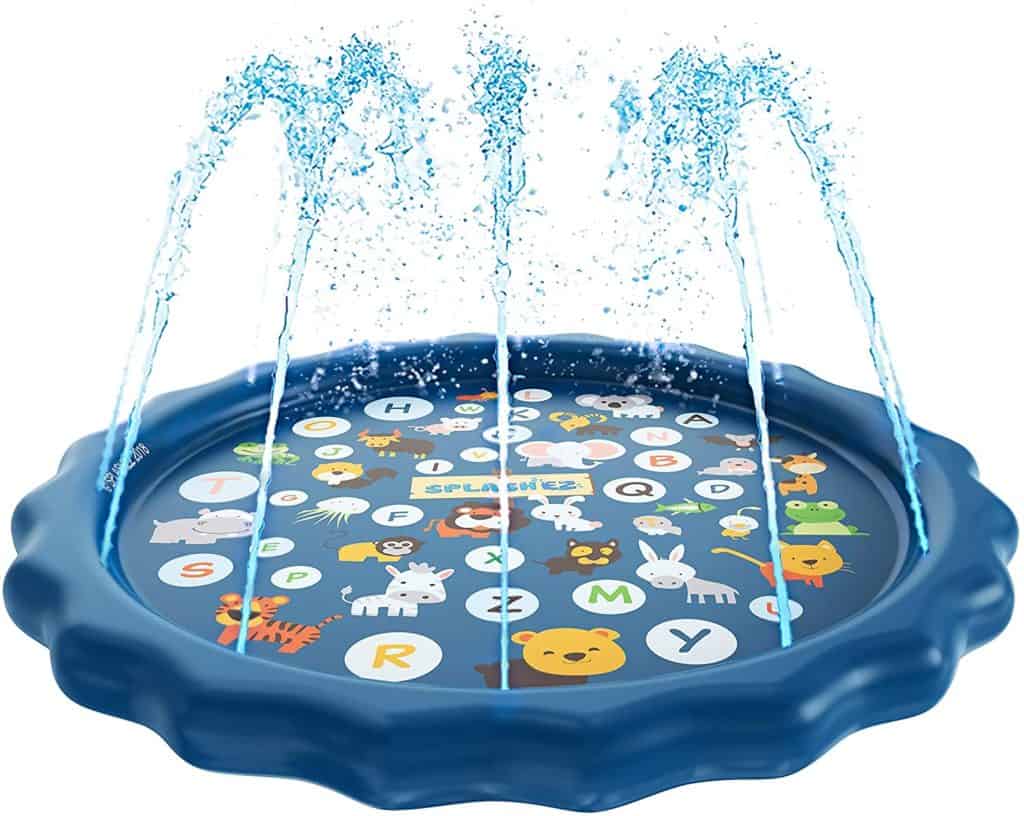 Do you like the idea of pools for the kid but do not want to go through the hassle of inflating it? Also, don't wish to fill it with water and also watch them play too? We've got you! This SplashEZ 3-in-1 has its own sprinkler with a shallow wading pool and a learning pad that is rolled into one equals tons of fun for the toddlers. Get them now and be stress-free while the little ones enjoy themselves!
7) KidKraft Coastal Cottage Playhouse: Best Outdoor Toys For Toddlers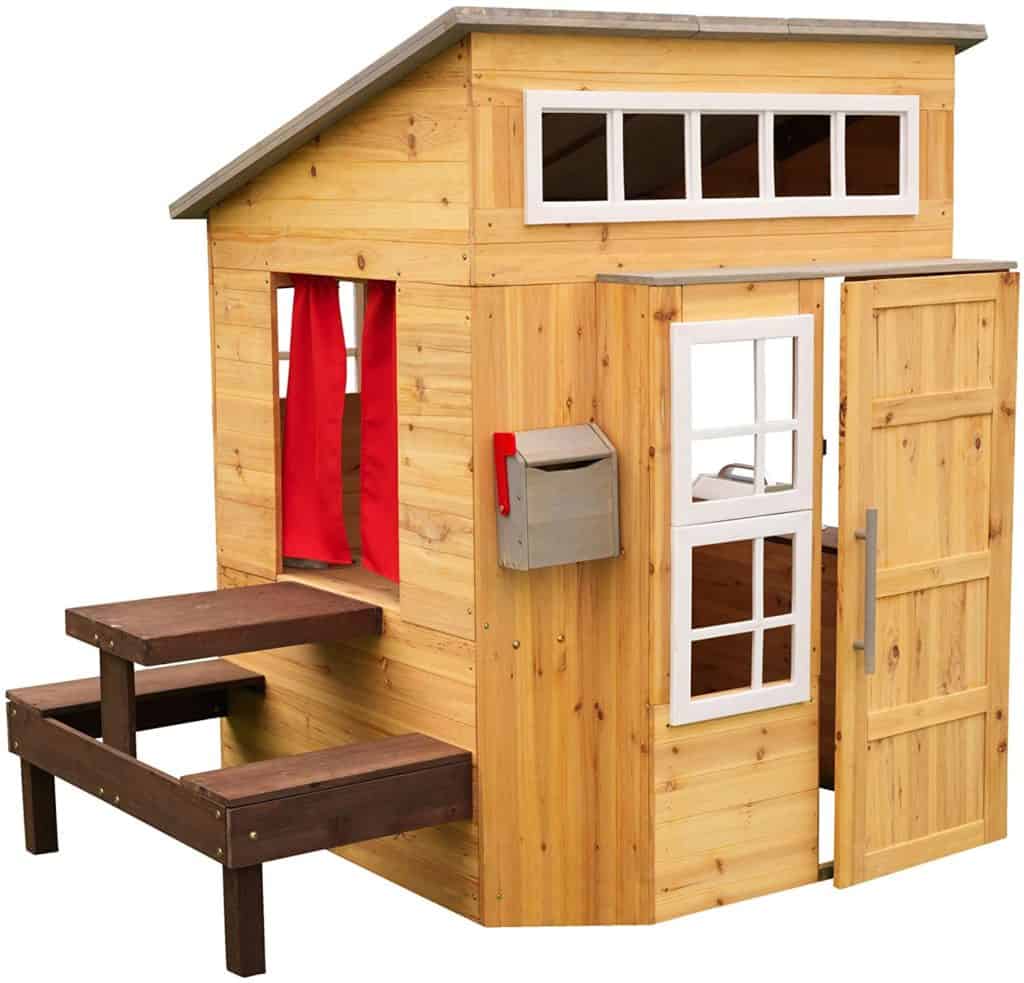 This Cottage Playhouse encourages the little ones' imaginative play as this cedar cottage resembles an actual house. It features a clock with movable hands, a working doorbell, a mailbox that is functional, with two chalkboards, and a planter box, perfect for the outdoor play area. It is quite durable in nature and will go the distance for years of play.
8) Little Tikes Toy Sports T-Ball Set: Best Outdoor Toys For Toddlers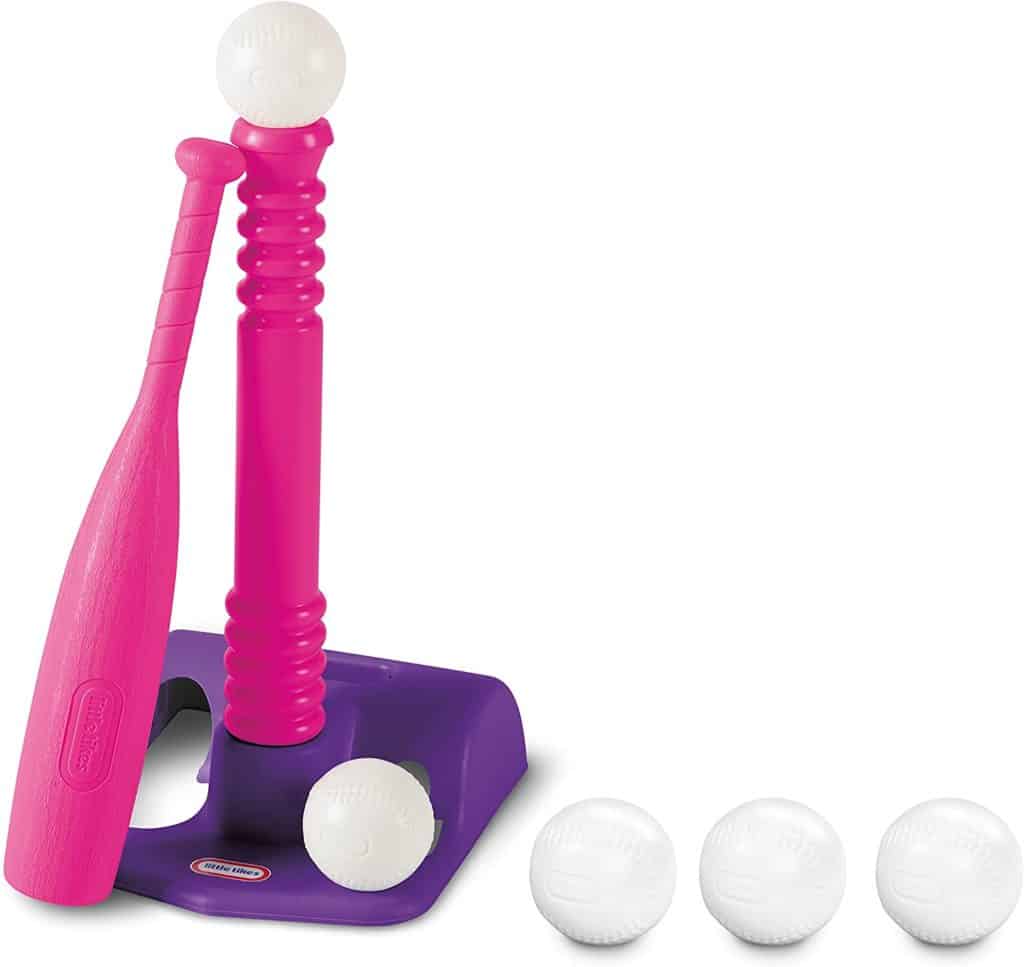 The beginner T-ball features everything the toddler will need at their first ballgame. It is adjustable and can grow right along with the little one and also features a set of the oversized bat and five XL baseballs. What's the wait for? Batter up now!
9) Children's Factory Small Sensory Table with Lid for toddlers: Best Outdoor Toys For Toddlers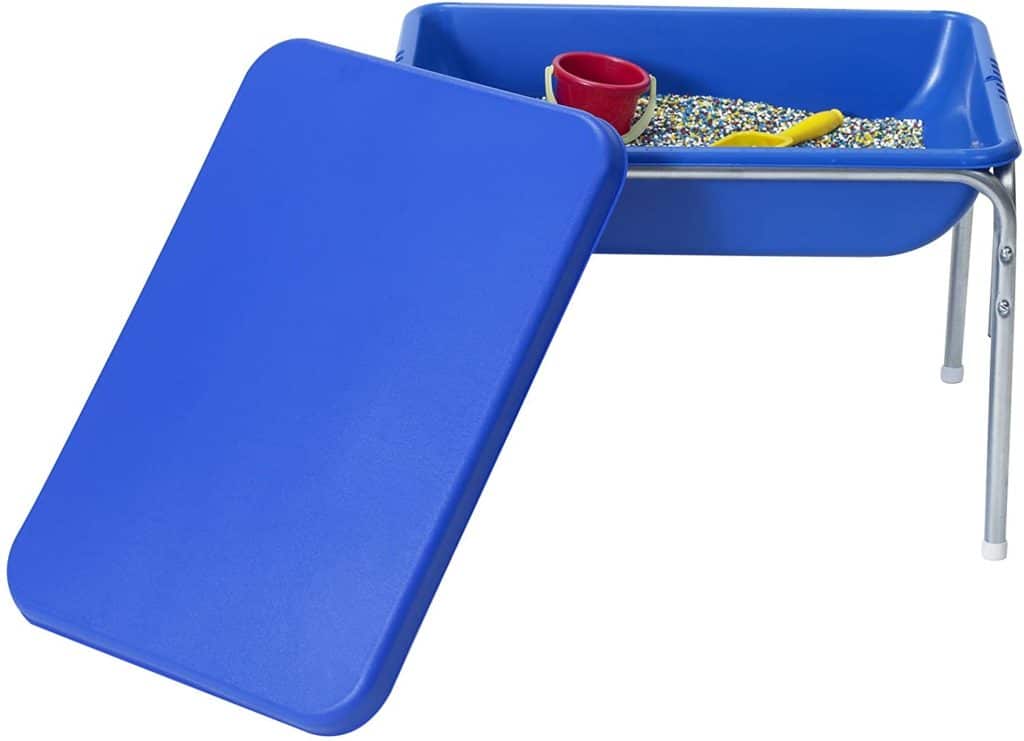 This toy can be used both, indoor and outdoor and is absolutely easy to clean. The sensory tables provide countless types of open-ended, exploratory play. All you need to do is fill it with regular sand or water and watch your toddler go to town.
10) Kinderific Gardening Tool Set: Best Outdoor Toys For Toddlers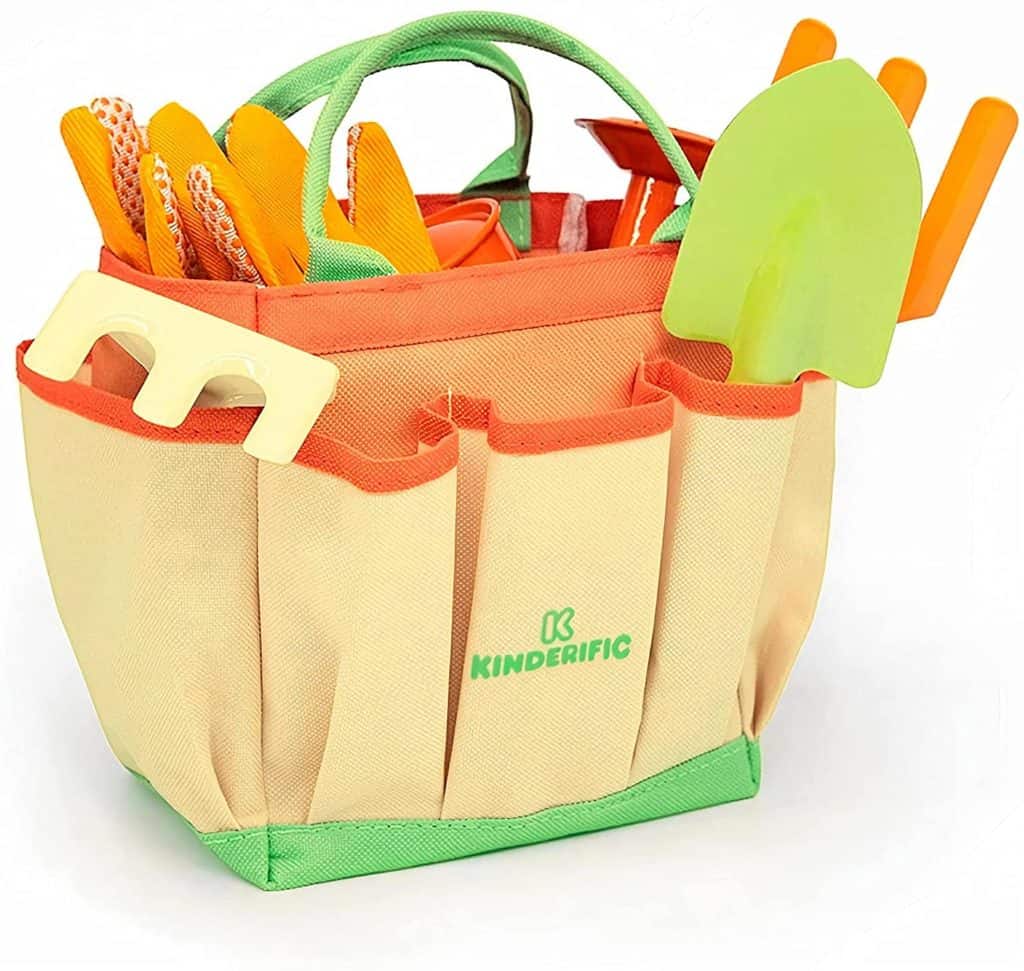 Does your toddler love to play with dirt? If yes, why not make it a learning lesson instead? This gardening set is sized at the right size for the tiny hands of the gardener and contains about three metal gardening tools with round edges for safety, gloves, a watering can, and a tote. All you need to decide now is what veggies would you like to grow!
11) Play Platoon Spider Web Tree Swing for the toddler: Best Outdoor Toys For Toddlers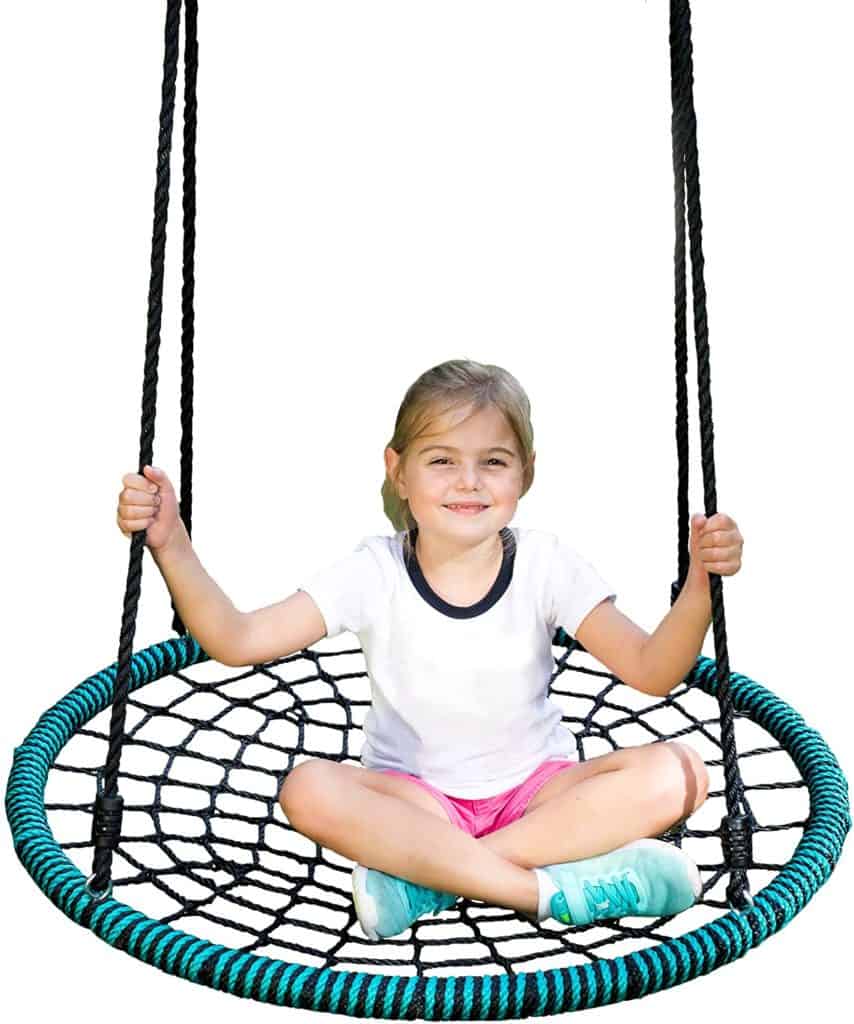 There is no outdoor space that is complete without a swing included! It features a unique disc shape, is 40-inch in diameter ( can hold multiple kiddos) with the traditional, or can also be attached to a tree.
For more options, check these best baby outdoor swings now!
12) Stomp Rocket with LaunchPad: Best Outdoor Toys For Toddlers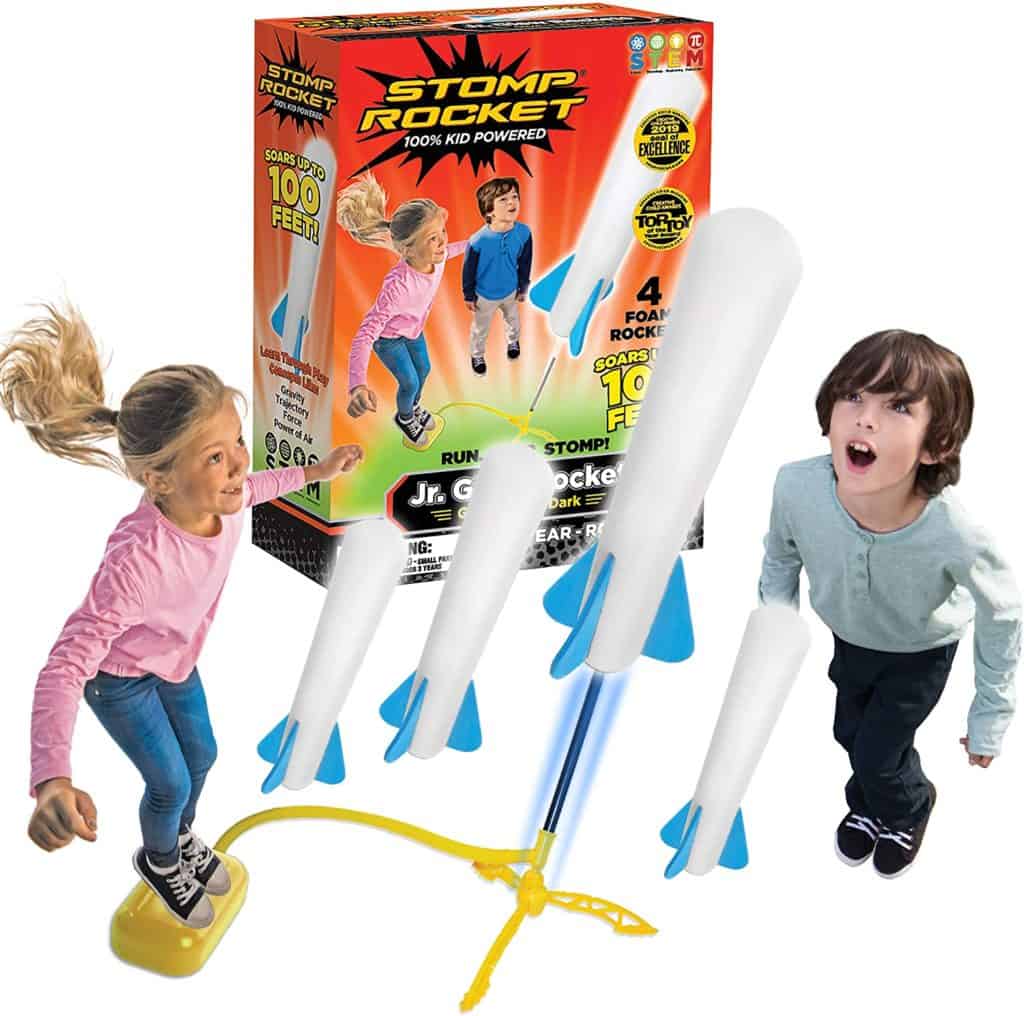 The little one will love to stomp on the launcher and also watch the little rockets fly high into the air. However, make sure there is parental supervision to keep the launch site clear. With being fun, it is also STEM-based that helps and teaches the little one is a great way about gravity and force and also builds motor skills.
Outdoor toys are the best way to help the little one not only get entertained but also build on their motor skills, hand-eye coordination along with the other skill sets. Therefore, it is important for parents to look for the best picks in terms of the baby or toddler outdoor toys. Refer to the article above for our best picks!
For any queries and doubts, feel free to contact us.
Best Outdoor Toys For Toddlers FAQs
1) Why is outdoor play important for toddlers ?
The best outdoor toys for toddlers help enable the little ones to enjoy the natural environment apart from the unnatural setting and also learn to exercise, get some fresh air, and stay active with other fundamentally healthy outdoor benefits. It also helps develop the disposition for the outdoors, be physical activity, and learn to care for the environment.
2) How do I keep my toddler entertained all day ?
Play along with toys
Get and feed them snacks
Take them out in their stroller
Take them to play in the park or the backyard
Give them a good long shower
Color with them
3) What can I do with my 2-year-old outside ?
Be creative and make colored rice
Make maracas
Dance
Play "stepping stones" using pillows
Do finger-painting
Jump in a leaf pile.
Make a smiley face from vegetables
Cook dinner together