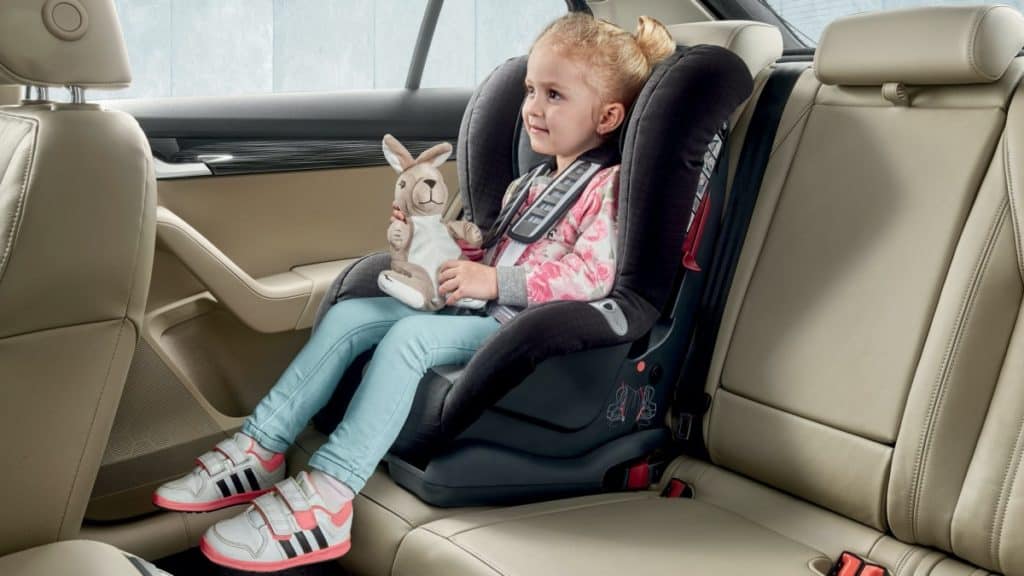 Not sure about the best convertible car seat for your child? Here are the solutions. Making a conclusion with the right choice is a big process when it comes to your baby. This is even more intense with the baby car seats that you keep your child in. It is pretty sure that these baby seats have a good life span and capability, therefore the decision is supposed to be perfect and worth the money that we spend on them.
Here is the list of some highly recommended best convertible car seats you would love to buy. But before that let us take a look at some basic points to keep in mind while buying a convertible car seat.
When Should I Buy A Convertible Car Seat?
The best convertible car seat can change to adapt to the needs of your growing baby. You can install the seat as a rear-facing car seat for the newborn through age 2 (or longer, if they have not reached the height and weight limit). You can even turn it around when the toddler is big enough to face forward.
There is a catch to this. To pack in all that flexibility, the best convertible car seats will be heavier and larger than an infant car seat, which means you are likely to not take it in and out of the car. This is applicable even when your little one is sleeping soundly after a drive. Still, the lack of portability may be worth it to you and your kid for the value and convenience you will get in return.
Convertible Car Seat Vs. An Infant Car Seat
If you are not sure whether you should invest in a convertible car seat or choose an infant car seat, both can be used for newborns and bigger toddlers. A convertible car seat could be right for your family if:
You own a car and park at your home, or in general, do not mind having a car seat that can't be easily popped in and out of the car.

Your baby prefers to ride only in your car, versus, say, a babysitter or a parent who drives them around regularly.

The long-term stroller that you have chosen is suitable from birth.

You are fine with the idea of not upgrading your car seat during the haze which means the first year of parenting.
9 Best Convertible Car Seats
Britax Boulevard ClickTight Convertible Car Seat $324.99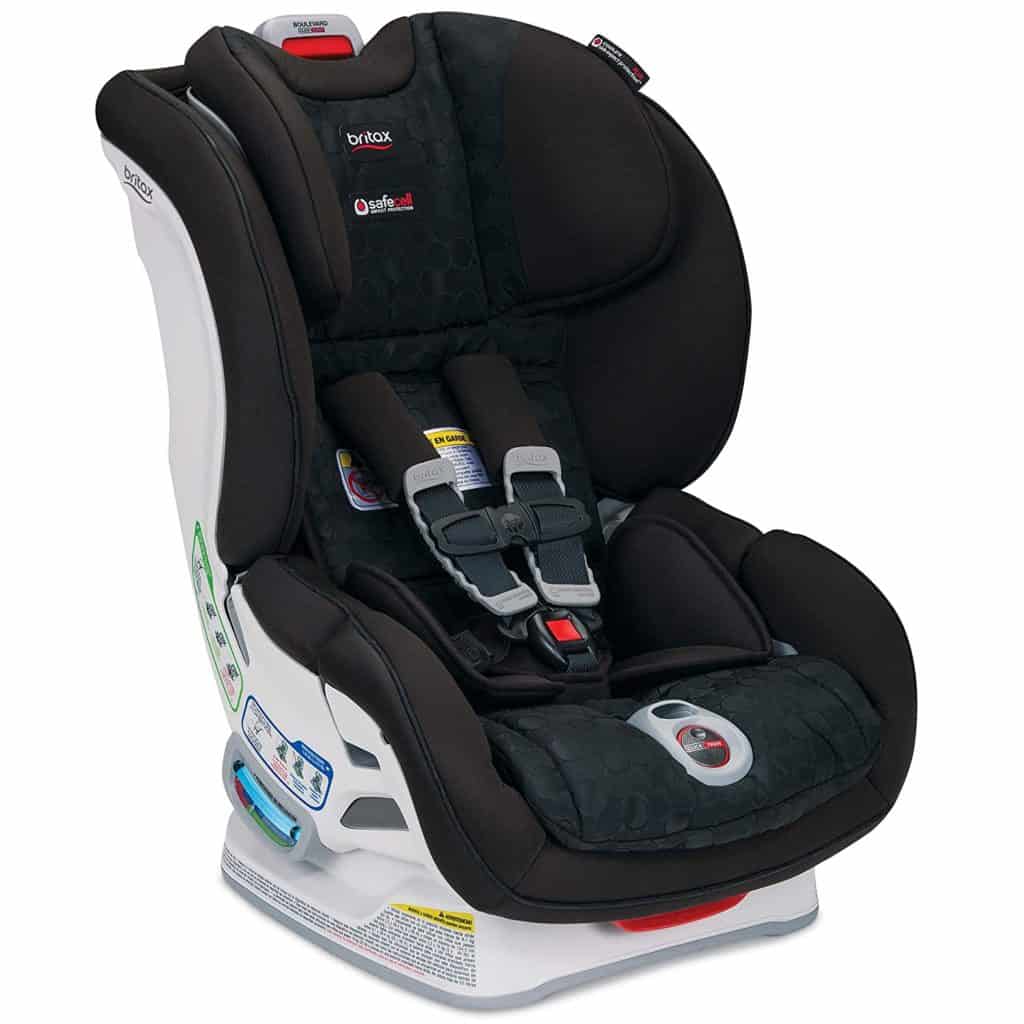 Britax is the first and foremost synonym of safety when it comes to car seats. .The total security system of this one is different as it provides full support to the kid with high-quality protection from the sudden force of the crash. The long-lasting steel frame is yet another remarkable feature. Britax is really smooth to install so that it won't even disturb your baby's sleep and you can also make them feel comfortable in 10 different positions.
Product Specifications:
5-40Ibs: Rear-facing
20-65Ibs: Forward-facing and a height of up to 49"
Graco 4ever DLX 4-in-1 Convertible Car Seat $269.99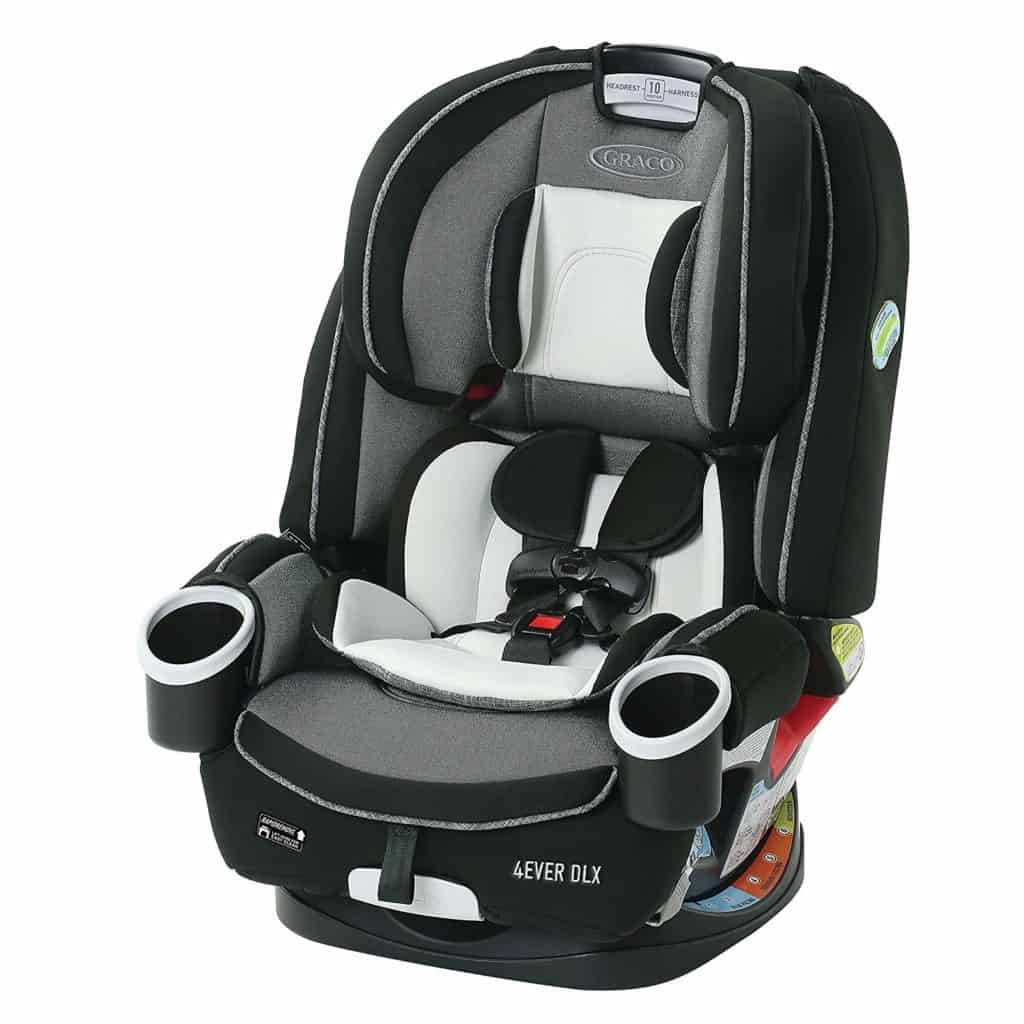 If you opt for a single car seat for your child from the beginning towards his/her school age, The Graco 4Ever is the right one. It helps you to have a different approach towards car seats because of its ability to be there for your child's journey from the very beginning as a rear-facing seat and switch to a forward-facing one to match weight from 22 to 120 pounds accordingly. They have additional cup holders for your little one. There are also 6 best sitting positions also added to the list.
Product Specifications:
4-40Ibs; Rear-facing 40-100Ibs; Highback booster
22-65Ibs; forward facing 40-120Ibs; backless booster
Chicco NextFit Zip Max Convertible Car Seat $369.99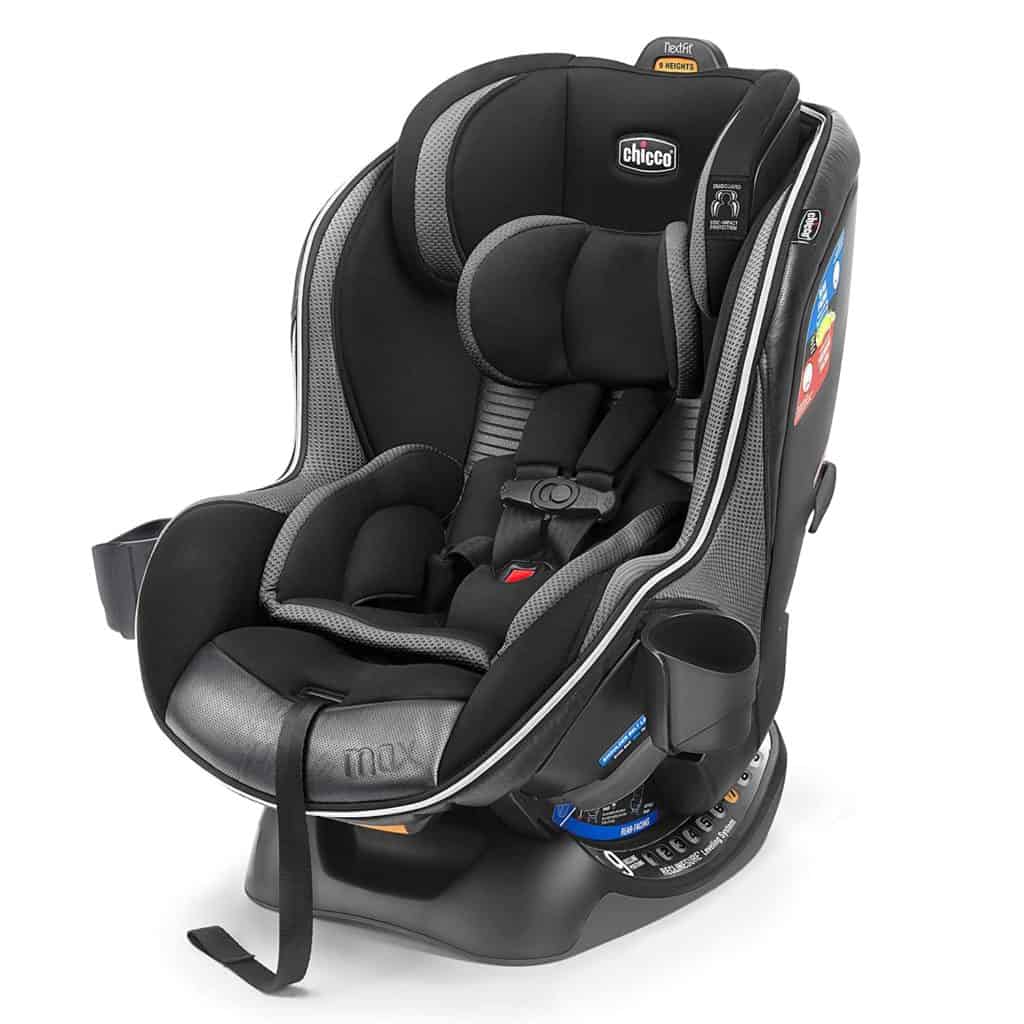 Chicco seats go for the long-lasting rear-facing apart from others. The "Super Cinch " strap is yet another feature of NetFix Max that eases the installing and uninstalling with the LATCH system. There are special Bubble level indicators to inform the accuracy of the seat angle that you have chosen. As mentioned earlier, this one is the best if you are traveling as it can easily be cleaned by removing the seat pad. 
Product Specifications:
4-50Ibs; rear-facing
22-65Ibs; forward-facing
Nuna RAVA Convertible Car Seat $449.95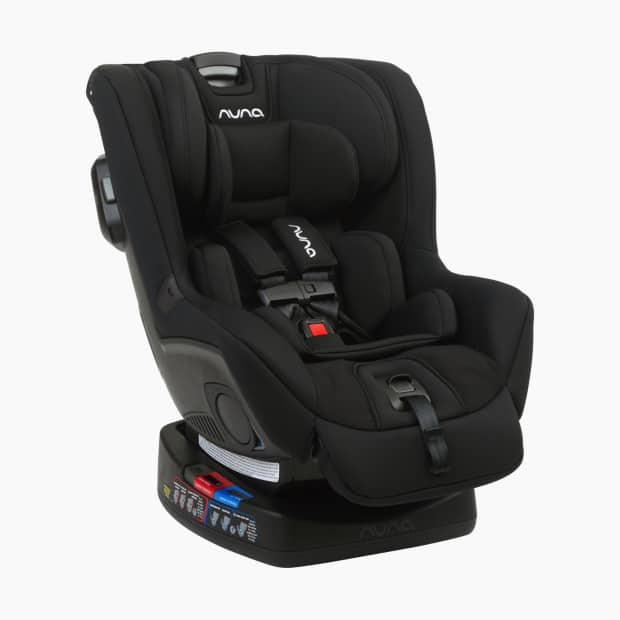 Probably your choice would be right if you are planning to get a secure as well a 'hot' seat for your little one. Here we have the premium level safety and the best features that would enable the easy mode for a fitting. You can add some extra comfort to your kid, with advanced leg rest giving extra support to the calf area. Moreover, Nuna RAVA has a rear-face limit of 50 pounds. Two cup holders and easy flow with the car seat belt are notable features. The materials used are baby-friendly.
Product Specifications:
5-50Ibs; rear-facing
25-65Ibs; forward-facing
Graco-Extend2Fit Convertible Car Seat $179.00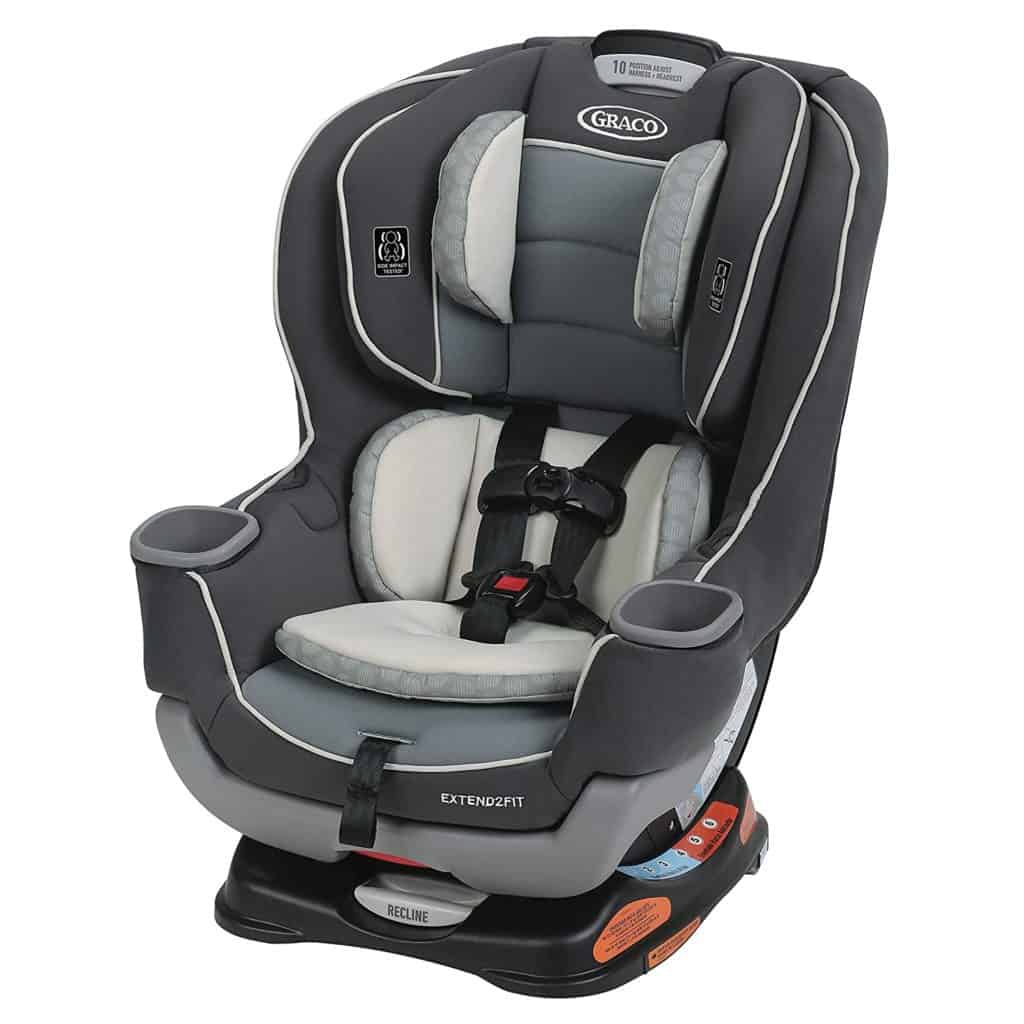 This is some stuff that is going to take care of your kid's journey without giving too much stress on expenditure. This affordable piece keeps your child safe and at the same time, it has all the capacity to support a weight limit of 50-pounds. Without making any trouble, they fit easily inside almost all the cars. Your little ones would enjoy their rear-face journey to the best with Extend2Fit. Moreover, they provide extra legroom for your kiddos, this giving a relaxed journey for both the kid and the parent. 
Product Specifications:
4-50Ibs; rear-facing
22-25Ibs; forward-facing
Clek Foonf Convertible Car Seats $469.99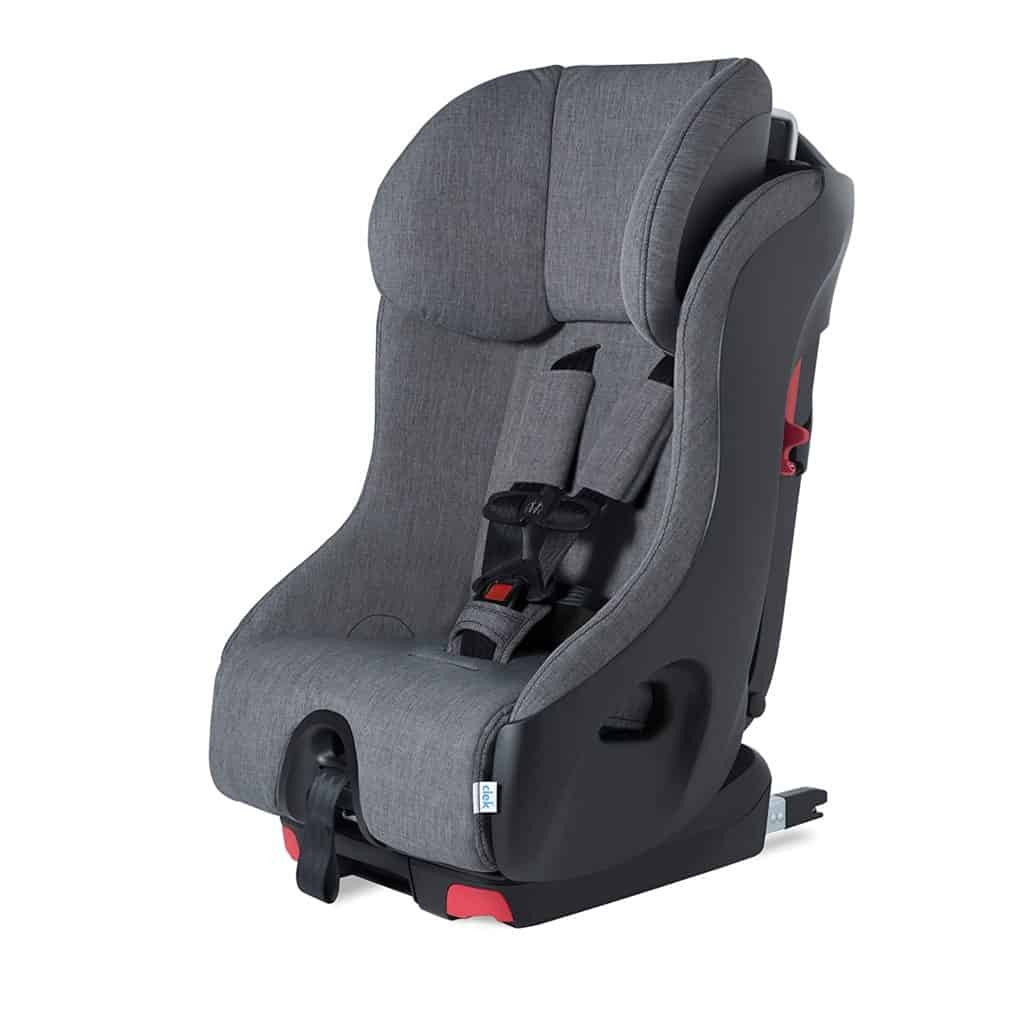 With a life span over 9 years, foonf is the most popular choice when it comes to the theory of baby seat safety. What do parents love about Foonf? 'like a tank' is the tagline given to this one by the parents. It is pretty clear if we evaluate the safety measures taken by this seat. Tons of safety features such as steel structure, double-coated energy absorber aluminum crumple zone for full side protection during a sudden crash. Its slim structure makes it easy to install and clip with the help or a LATCH or seat belt.
Product Specifications:
14-50Ibs; rear face
25-43Ibs; forward face
Safety 1st Grow and Go 3-in-1 Convertible Car Seats $159.99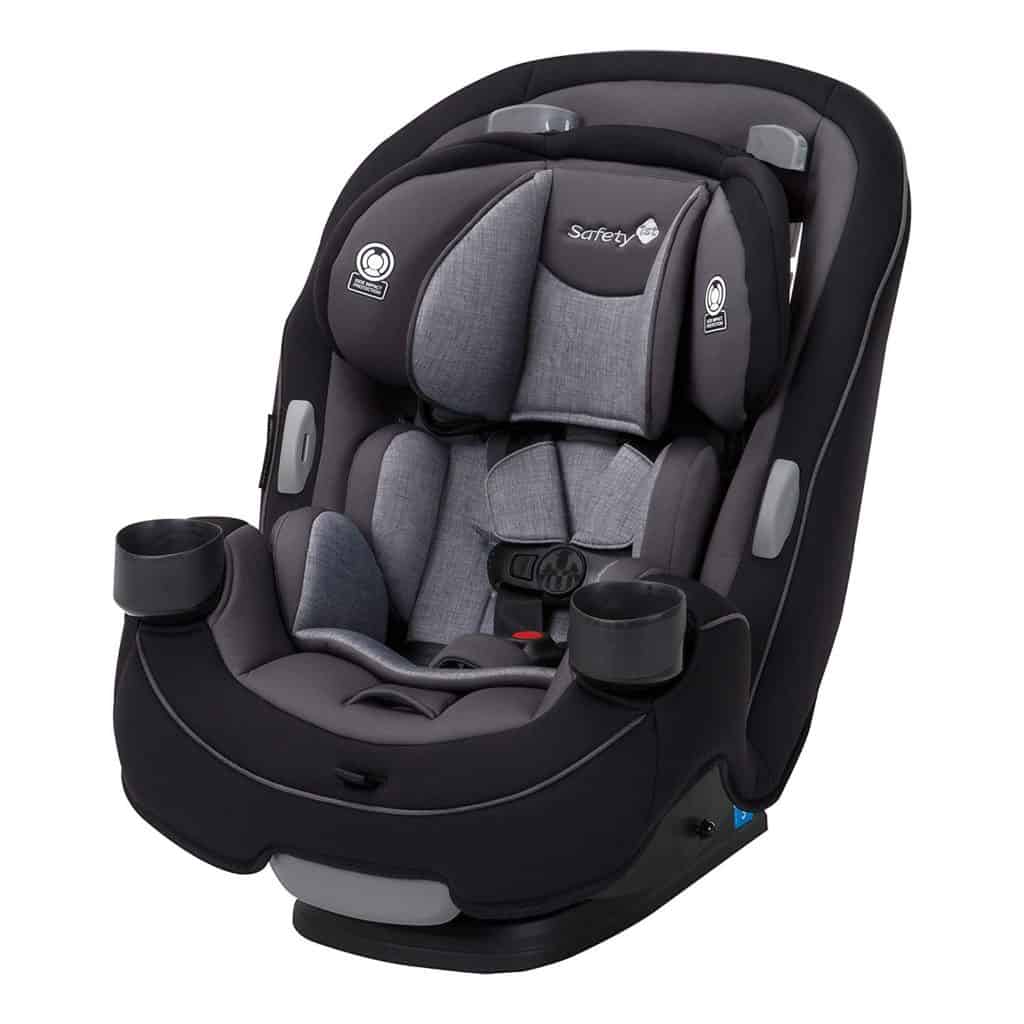 It is possible to buy a perfect baby seat for your little one at an affordable price at 1st Grow at the travel mantra for your kids with high-quality safety that provides the greatest experience for both rear face and forward face. Many of the parents opt for this one because it is wallet-friendly and its additional features such as cup holders, no disturbing straps anywhere, comfy pads, easily washable material make it unique.
Product Specifications:
5-40Ibs; rear-facing 19-20Ibs; forward-facing
22-65Ibs; belt positioning
Diono Radian 3RXT All-in-one Convertible Car Seats $329.99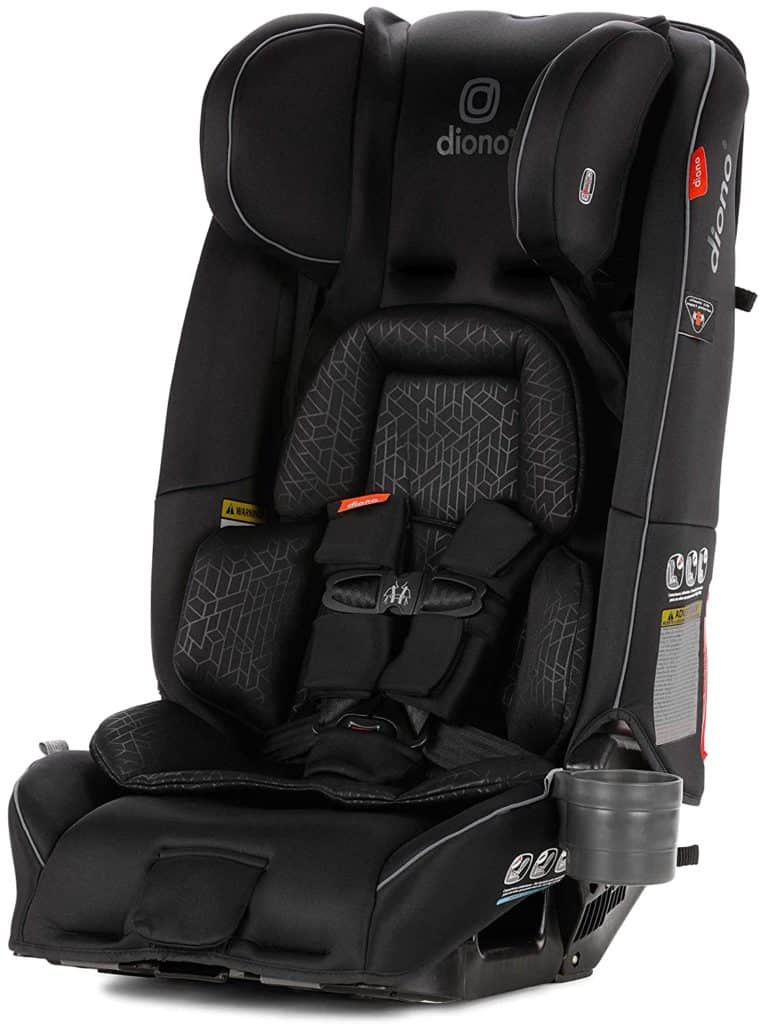 This is something that comforts your child in 12 different positions. Such a defined and perfect slim look, suitable for any car's back seat is a huge benefit from the beginning towards the phase till your kid is a big bear. Steel frames, Aluminium sidewalls, head supporters are a total highlight to the child seat. 
Product Specifications:
5-45Ibs; rear-facing 20-65Ibs; forward-facing
50-120Ibs; Converts to Booster
Cybex Sirona S Infant Car Seat with SensorSafe $499.99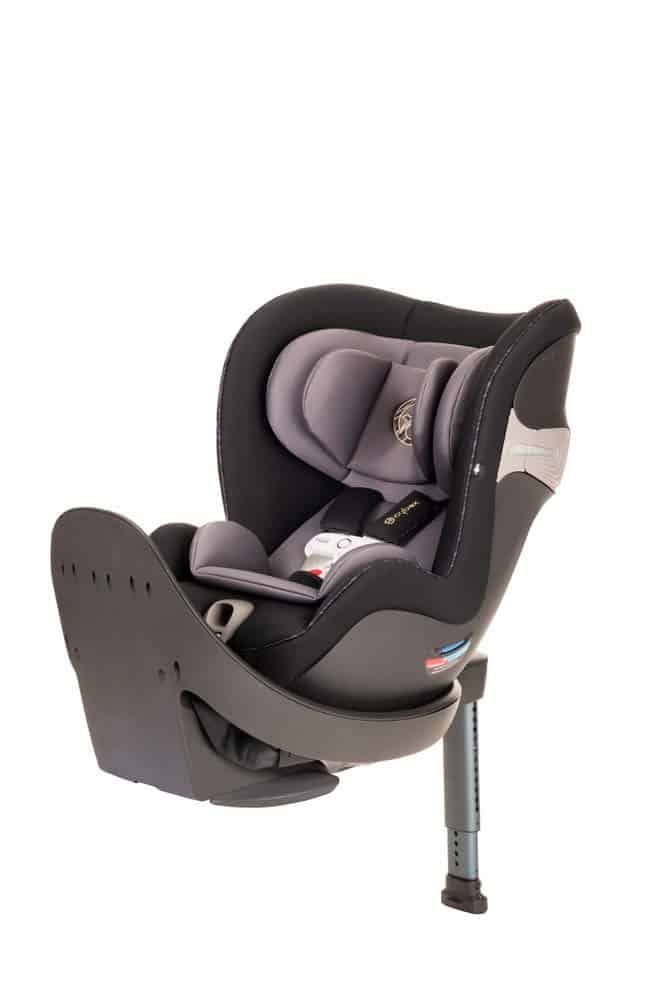 Here we have the most popular and highlighted feature among child car seats. It is really easy to switch positions with the push of a button. The US is now celebrating the emergence of this new feature which is quite common in Europe. Your kid will experience the best journey ever with Cybex both in the beginning and at the end because this one avoids the rush while picking them up and placing them in. In addition, a clever innovation that always keeps your child safe, yes, 'the buckle alert'.It will keep an eye on your child if the temperature is not right too. 
Product Specifications:
4-50Ibs; rear-facing
22-65Ibs; forward-facing
Best Convertible Car Seats For Babies: Final Thoughts
After choosing your best Convertible Car Seat, It is time to evaluate to make sure whether you have gone for the right decision. For that, install the seat properly to check if you want to apply unnecessary pressure on the straps, Sufficient legroom space in the front. Finally check within yourself, whether you are confident with your choice. If you find any trouble while preparing the car seat, you can easily get it exchanged before it's too late for you and your baby.
Let the little traveler enjoy to the fullest and let you drive peacefully without having to look back frequently. Your baby matters. Hope we have been able to help you make a viable decision. Using a better baby car seat which is not on the list? We would love to hear your thoughts in the comments section below!
Best Convertible Car Seats FAQs
1. What are the things that I should be on the lookout for when buying a child seat ?
If you are in the market for a bottom-level price range say for instance $80-$200, then the most important thing that you shouldn't cross off your list is a 5-point harness.
2. How to identify when my baby needs a car seat size upgrade ?
You can look for either of these two instances where a child has outgrown his/her child seat. One when the space between the top of the seat and the top of your baby's head is less than an inch. Two the weight limit, which if they have outgrown is an indicator that you need a seat upgrade.
3. Which is better to have, an infant car seat or convertible ?
Well, to decide that you will have to make a choice between ease of use and longevity. An infant seat is very easy to attach to the car's original seat, however, it has a limited period of usable time. On the other hand, a convertible will function easily for more years but is a little less convenient, so in the end, it is really your call.
4. On which seat should I attach the child seat ?
The back seat is considered the safest place for your baby. At no instance, you should attach your car seat near an active airbag deploying zone as it can cause fatal injuries to your baby.