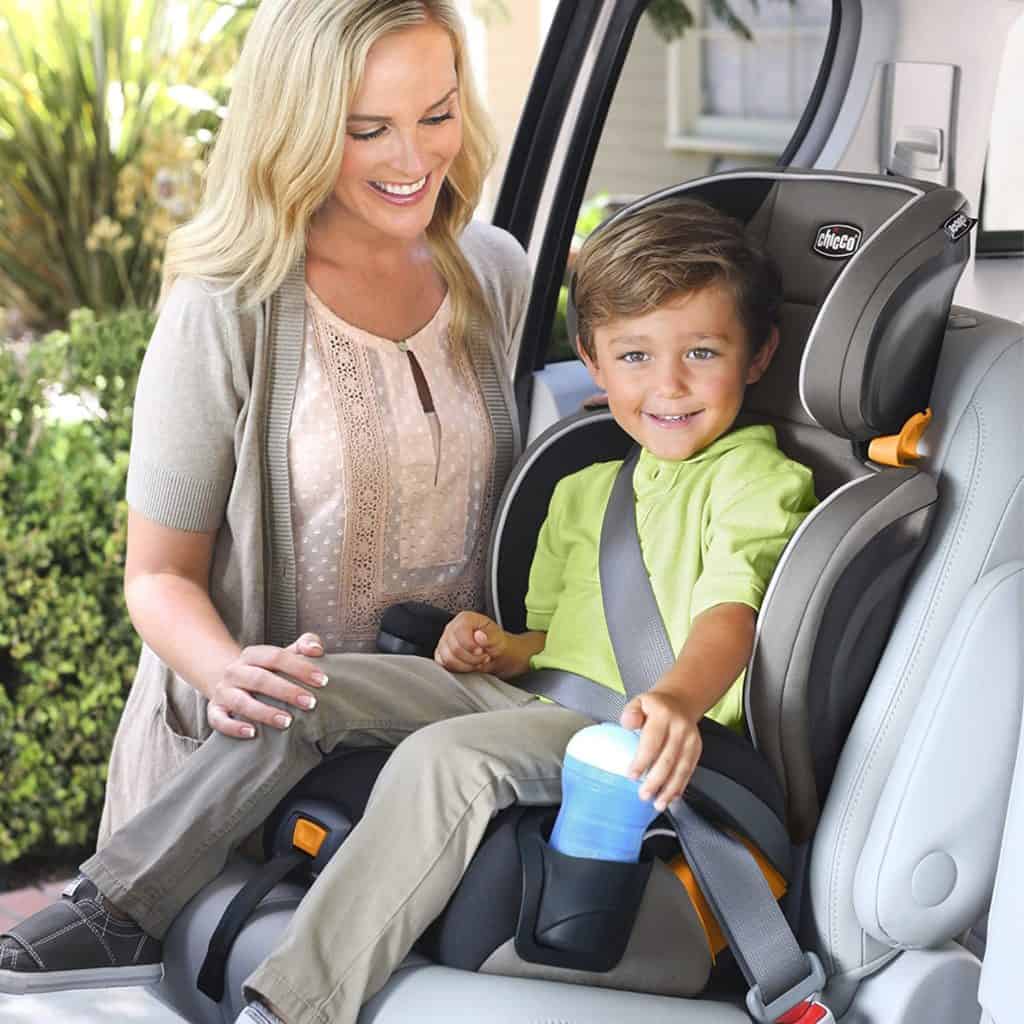 Narrow booster car seats are often called just car seats or infant seats which happen to defy its very purpose and have the masses fail to understand its need. As per a basic google search, you are likely to find and understand "All children whose weight or height exceeds the forward-facing limit for their car safety seat should use a belt-positioning booster seat until the vehicle seat belt fits properly. This is typically when they have reached 4 feet 9 inches in height and are 8 to 12 years of age."
As the child grows, parents often tend to start paying lesser attention to the things that they buy for them as compared to when the kids were younger. However, for something that is as essential as a car seat, parents need to make sure that they do not budge or keep a casual approach since this is something that is in the interest of the safety of your child.
Here's a quick reference list for the best booster car seats to pick for your child-
1. Chicco MyFit Combination Booster Car Seat
An exceptional car seat as per most reviews, the Chicco MyFit car seat measures about 17.5 inches in width even at its widest point; but this width is of the seat as a whole and the base is only about 16 inches. This very feature makes this seat ideal for parents with babies more than one as its armrests do not protrude a lot and give you enough room to adjust all seats. As mentioned in the name itself, this car seat is a combination of booster car seats; which essentially means that you can use it for its functions of a front-facing harness for the baby's initial months as long as they are under 65 pounds. Later, however, you can then remove the harness and have it function as a belt-positioning booster, as long as your baby is under 100 pounds. It needs to be known, however, that this car seat cannot be used as a bottom-only seat. Though this one might look sturdy and bulky at first, it does fit in right and sturdy on the seat and also is made in really nice fabric so to speak. Even the installation of this seat is not very complex as per what parents who have used it have said. Other really attractive features of this booster car set include the 5-point harness, removable cup holders, soft-touch plastics, and the easy to use 9 headrest positions, 4 recline positions adjustments.

Boosting the booster seat safety aspect is the fact that this seat is made in a reinforced steel frame, it includes side impact protection and it also is made in EPS energy-absorbing foam. The Chicco Combination booster seat sells at about 200$.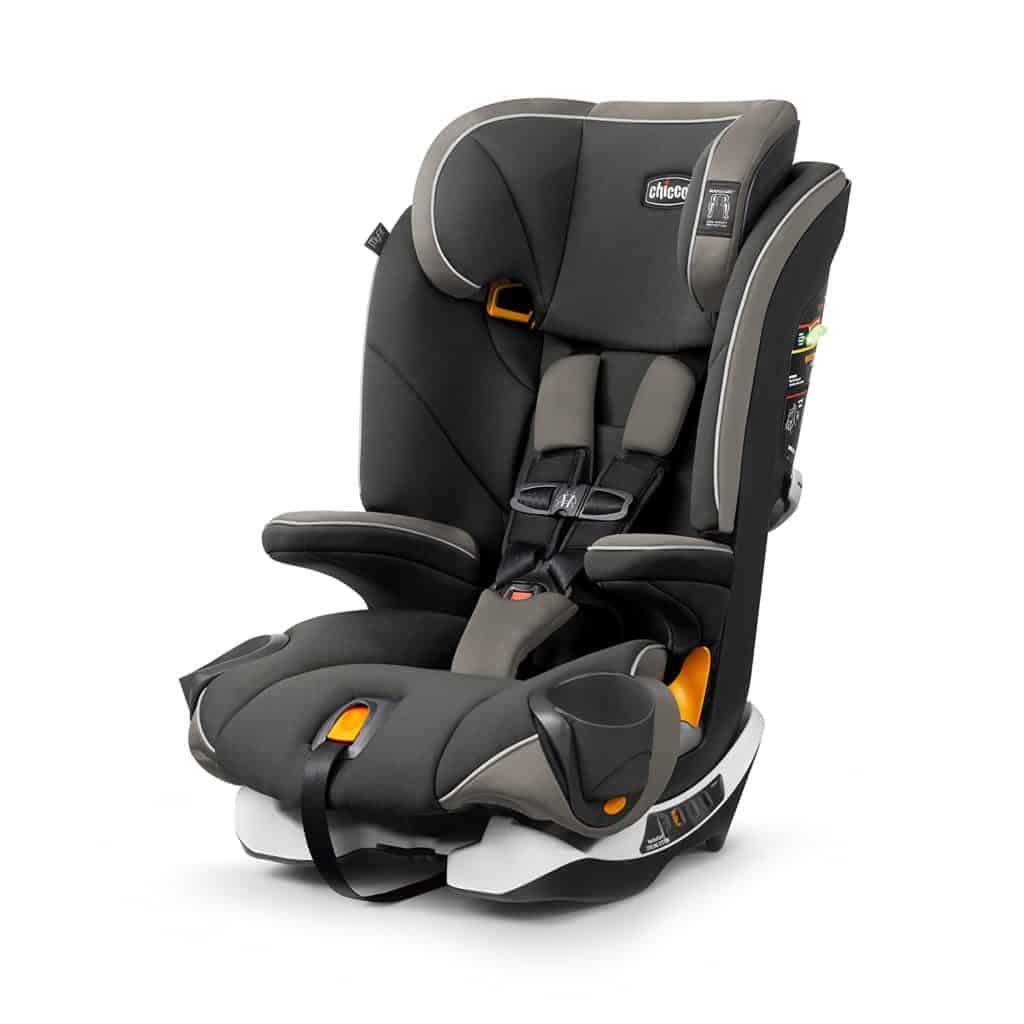 2. Hifold Fit-and-Fold Highback Booster Car Seat
This one is a rather versatile and commonly-raved booster seat that you will also find in a lot of Uber and Lyft cars. The most loved feature of this booster car seat is the fact that it can accommodate a large range of chiren, right from children as light as 33 pounds and as short as 36 inches – right up to kids that weigh as much as 100 pounds and as tall as 59 inches. Its adjustment features and options include 3 seat width settings, 3 torso/shoulder settings and 9 height adjustment settings! These settings are so many that if you do happen to list down all possible permutations and combinations, you will have a whopping 243 options to pick from!

As for its width, this car seat can be adjusted to be as narrow as 13 inches,  the torso area can be adjusted up to 16.7" while the head area can be adjusted up to 12 inches. The adjustment options might look or sound rather intimidating for the fact that there are so many possible options, however, for a fact, all of it is very easy to understand and use by just about any layman. At 16.7 inches, it does stand to be the narrowest car booster seat on this list too. The adjustments can be done by pulling the sides open or by using a knob that is provided at the back of the seat or by using the lever under the seat. Talking about safety, this seat is made in energy-absorbing EVA and EPE foam and a rigid polypropylene shell. It can also be folded down to the dimension of 10" by 14" by 14" which makes it super portable. The belt-positioners of this booster seat, though smooth and highly functional, should be noted are ot FAA approved which can be a bit of a downside but in all fairness, there are no shoulder belts on an aircraft anyway. Priced at about 160$, for its versatility and ingenuity, there is no doubt why this is the most commonly found car booster seat not only in Uber and Lyft cars but also otherwise in general.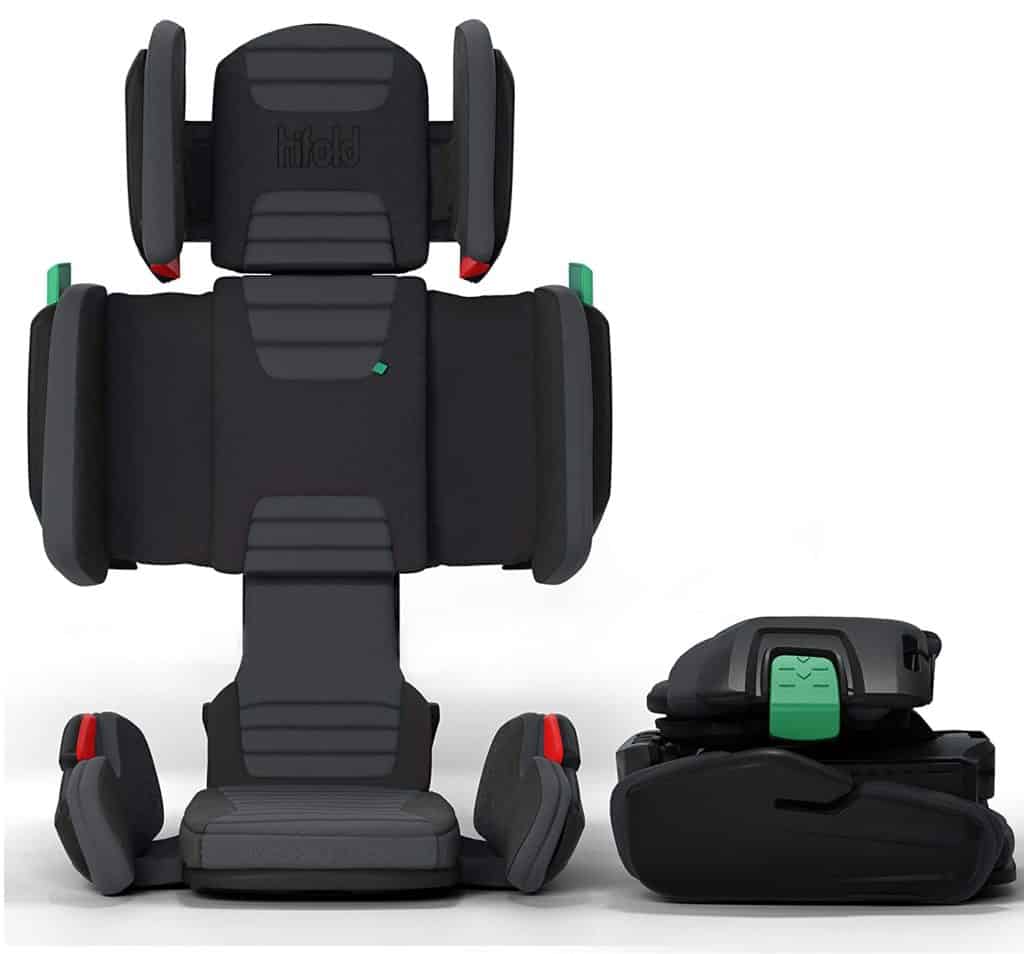 3. Chicco KidFit Booster Car Seat
Another one by Chicco on the list, this booster seat is a great fit/match for parents who are looking for a seat that is narrow through the base to the armrests. Measuring just about 17" at the base, it measures 19" at the shoulders which is also its maximum width. The 19" are reviewed to be fair and ideal for when the seat is placed next to a rear-facing car seat or a backless car seat or even a front-facing convertible car seat. The features of this booster seat include the latch system which keeps its hold-up and in place even when the vehicle is not occupied and also an up-front additional latch system. The seat can easily hold babies from 30 pounds all up to 110 pounds and its headrest height can be adjusted in 10 choices of positionings. Apart from the headrest, you can actually also adjust the overall back of the seat which makes it easy to come down to an ideal seat belt position, without having to leave any gaps in the upper back area. The fabric, also, is of really fantastic quality, and the seat can be very conveniently reclined in order to fit well in vehicles of varied seat angles. The collapsable cup holder further facilitates the use of this seat, making it even narrow when collapsed, in tougher, low-space situations.

The one low of this car booster seat, however, is that the belt positioners in this one might not always stand up to their job of holding the sea belt in place. Other than that, also for the ability of being converted into a backless booster, this really is one awesomely narrow booster car seat to pick from!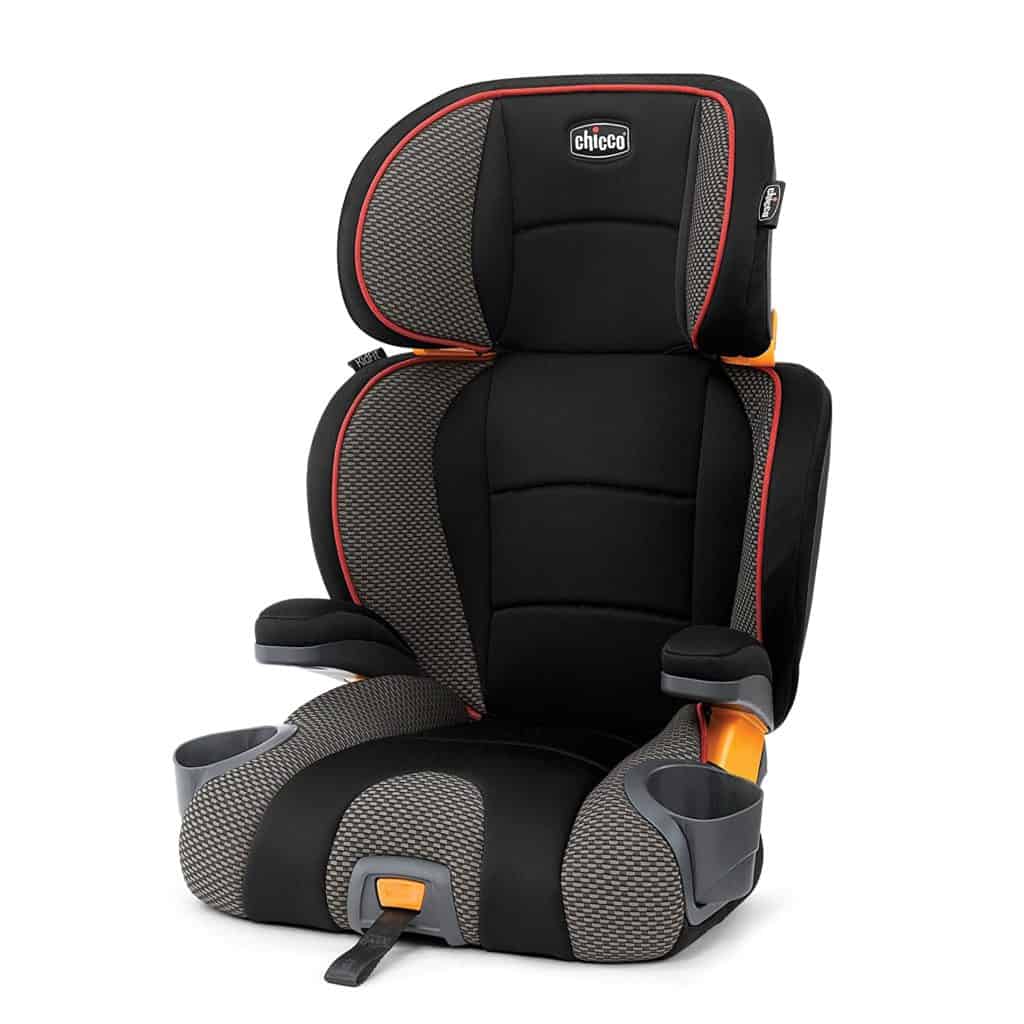 4. Graco TurboBooster Backless Booster Car Seat
Well, the Graco turbobooster HAD to be on this list because, believe it or not, it is only 16.3" in width if you measure with the cupholders collapsed in. Ideal for kids who are over 40 pounds and at least about 38" tall, this booster car seat is one that no parents can go wrong with. As for its features, it has a removable and machine-washable seat cover, the cup holders can be slid into the side, and also, the armrests can be removed for when you want to store this inside a suitcase for travel purposes. A really sturdy, reliable, backless booster seat, the TurboRooster is also highly acclaimed for its quality, utility and is priced at just about 30$ which makes it even more appealing and buy-worthy!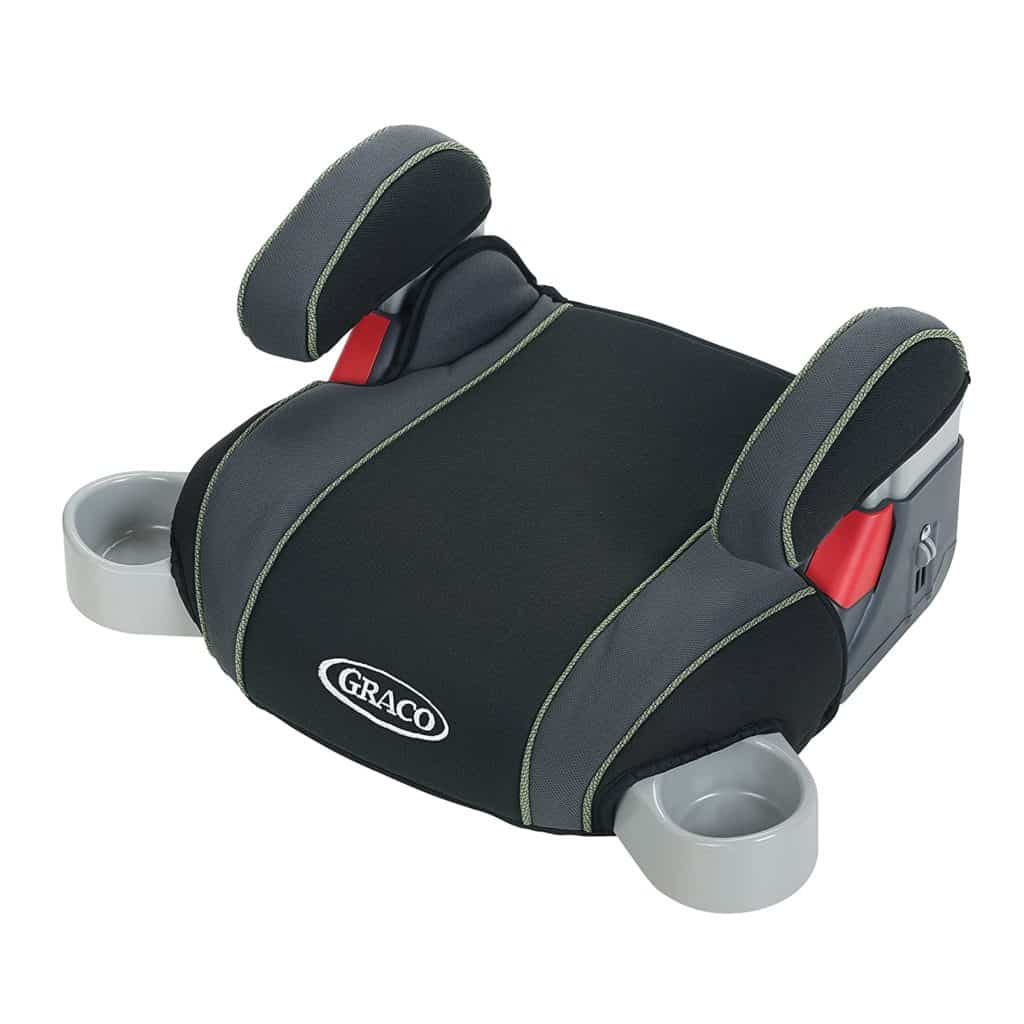 One of the biggest concerns and almost-always asked questions by most parents is on the lines of "would a bigger car seat be safer for my child?" In one word, well, the answer is NO. This is not because we have curated a list of the narrowest car seats but because one should know, any car seat in the United States, narrow or wide, goes through some major tests and assessments before it goes live for sale. The government and the regulators will anyway never let you buy anything that is even mildly unsafe for your kid.

Hence, it could be true for a fact that bigger and wider car seats have sme extra, additional safety features but that does not imply that a narrow car seat has you compromising on the safety of your kid in any manner whatsoever. So, if you are a pragmatic parent who does not want to spend some major dollars on buying a car that can fit multiple car seats at once, take help from our list and pick yourself narrow car seats that let you fit in all your little ones on the backseat at once!