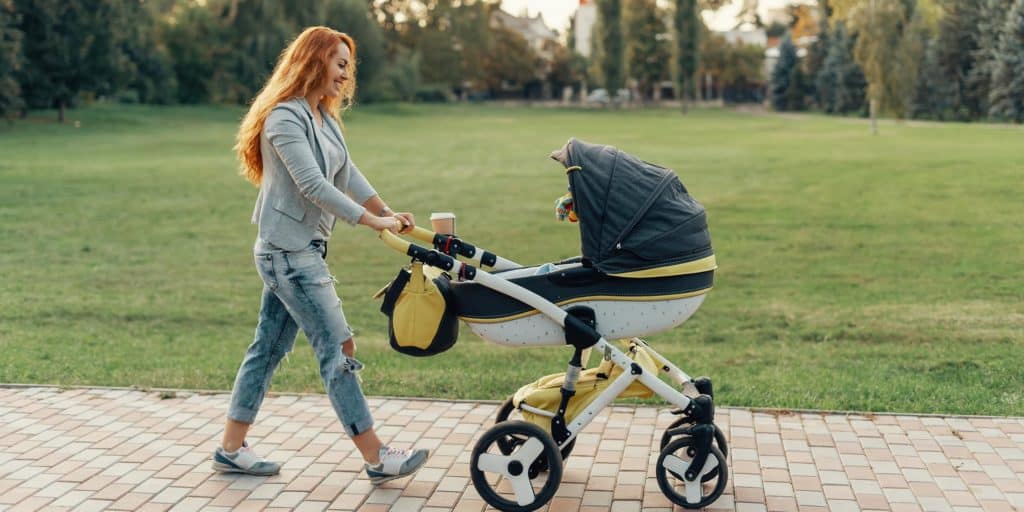 Worried about going on a holiday while having to take care of your little one? Let travel strollers make the holiday a little more fun, one push at a time!

Travel strollers are essentially different from the regular strollers in the sense that they mandatorily are compact, they are much lighter in weight, they fold, they can be carried on public transportation, and can also be very easily toted up the stairs. You might have been led to believe that a travel stroller would only offer so much – but do not be mistaken here. Brands have gone beyond and over to deliver travel strollers that are so feature-packed that some of them can even fit an overhead bin!
You must be wondering here- Why do I even need a travel stroller ?
While some couples might have been on successful vacations by making a shift with a traditional stroller, a travel stroller, in particular, is highly recommended for families that like to travel light and easy. Since a travel stroller is much lighter, compact, and highly portable, it can get you through even the narrowest of sidewalks, airports, and public transportations. Consider a travel stroller a light-traveller-cum-parent's dream!
Traditional Strollers v/s Umbrella Strollers v/s Travel Strollers
| | | |
| --- | --- | --- |
| Traditional Strollers | Umbrella Strollers | Travel Strollers |
| Traditional strollers are the regular strollers you would have certainly already bought or at least have on your registry. They mostly have convenient features like storage space, cup holders, trays, and large canopies to help protect the baby from sunlight. | Exceptionally light in weight, umbrella strollers win over traditional strollers for being so portable; but what they mostly lack is the convenience of features found in traditional strollers. | Travel strollers can be defined as the by-product you would get if traditional strollers were married to umbrella strollers. They are light in weight, so much so that they are even called alternatively as lightweight strollers! |
| Convenient; but typically large in length and breadth alike. Their bulk and weight make them difficult to fold and to get them through tight spaces you're sure to witness on your holiday. | Light in weight but lack basic amenities and also, usually, don't fold small enough to fit compact spaces like an overhead bin. | Light in weight, these strollers are also loaded with features you would want to have in a convenient baby stroller like a cup holder and a canopy. Much lighter than any other stroller, these can also be folded into halves and most of them can even fit a space as compact as an overhead bin! |
What to look for in a travel stroller ?
Since your travel stroller will be ideally your as well as your baby's all-time companion on holidays, you need to ensure that it is a comfortable and power-packed stroller, to say the least. Here are some features to look for in your travel stroller-
Lightweight
Easily foldable
Compact and collapsible
Adjustable seat
A canopy
Built-in straps or at least a separate carrying case


Now that we have set a base, let us straight get to the juice. Here are the top best travel strollers to buy in 2020-
1. Colugo The Compact Stroller - $285.00
Stroller Weight: 16 lbs
Folded Dimensions: 17" x 24" x 10"
Suitable for ages 6 months and above (up to 55 lbs)

Made in fun colors and quirky prints, the Colugo travel stroller is so compact and yet so loaded with features- consider this your travel bounty in a small package. This travel stroller that can even be stowed in an overhead bin of the plane, weighs only 16 pounds on its own making it so easy to lift and carry. It can be even maneuvered around with just one hand, has no-puncture tires, a storage basket, folds up compact, has a built-in carry strap and the seat even can be reclined all the way back! To make cleaning easier, the seat fabric is further wipeable and machine washable.
As for a con, though, it cannot click in a car seat and you will need to additionally buy the infant kit if you want to use the stroller right after birth. Also, the handlebar is not height adjustable which can be quite a pain for taller parents.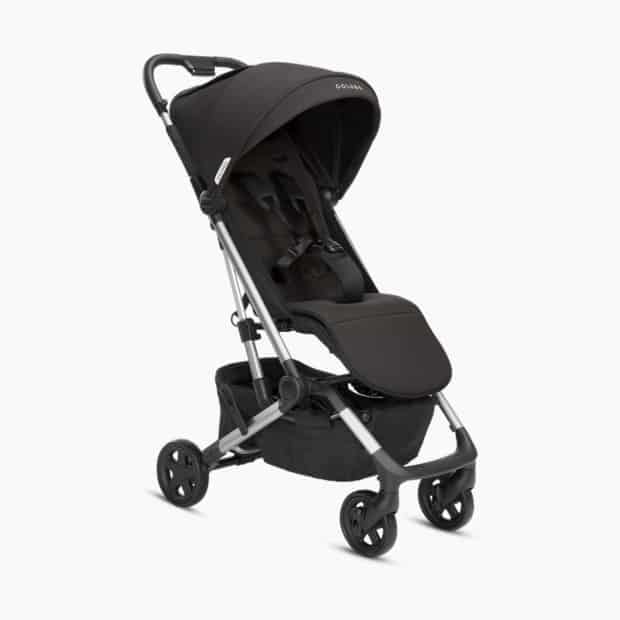 2. UPPAbaby MINU Stroller - $429.99
Stroller Weight: 14.8 lbs
Folded Dimensions: 11.5" x 20.5" x 23"
Suitable for ages 3 months and above (up to 50 lbs)

A travel stroller that also doubles up as an everyday stroller, the UPPAbaby has a range of multiple convenience features to get you going. It has an ample-storage basket, shock-absorbing suspension, a sunshade, one-handed fold, a comfortable seat that can be reclined in multiple positions, and also a spring-action mechanism that ensures a smooth ride every time. When ideal, it can stand folded and also has a carry strap for easy transportation around.

As for a little downside, though, you will need to additionally invest in a From Birth Kit if you want to use it for a newborn less than 3 months of age.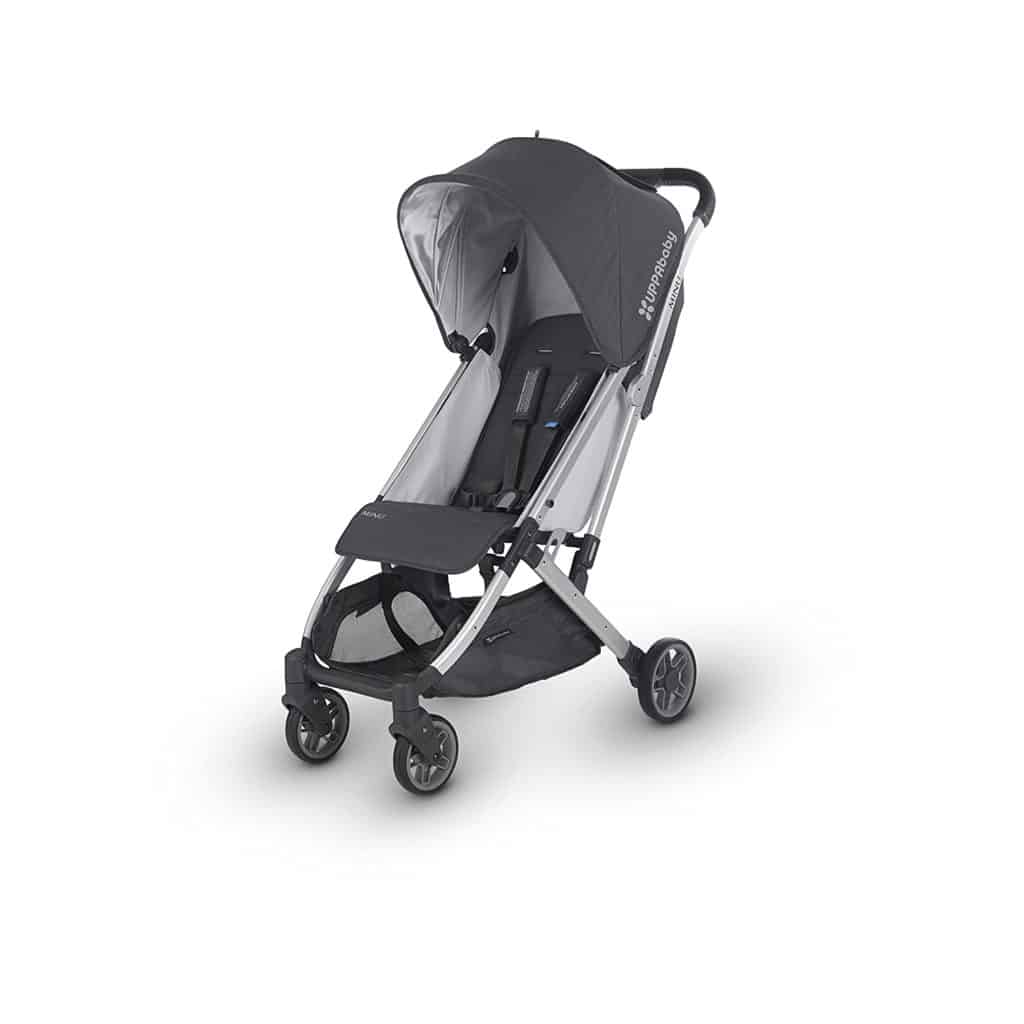 3. Kolcraft Cloud Plus Lightweight Stroller - $50.39
Stroller Weight: 11.8 lbs
Folded Dimensions: 18" x 12" x 34"
Suitable for ages 6 months and above(up to 40 lbs)

At less than 12 pounds in weight and at just 50$ in price, the Kolcraft stroller is perhaps one of the lightest and cheapest travel strollers you can get your hands on. As for its features, the stroller is not one of the most compact ones on the list but it does fold in on itself and does so with just one hand! It also has an extendable canopy, a peekaboo window, cup holders, a tray, and a huge storage basket.

For one downside, though, it does not recline flat and it does not do much for suspension and shock absorption.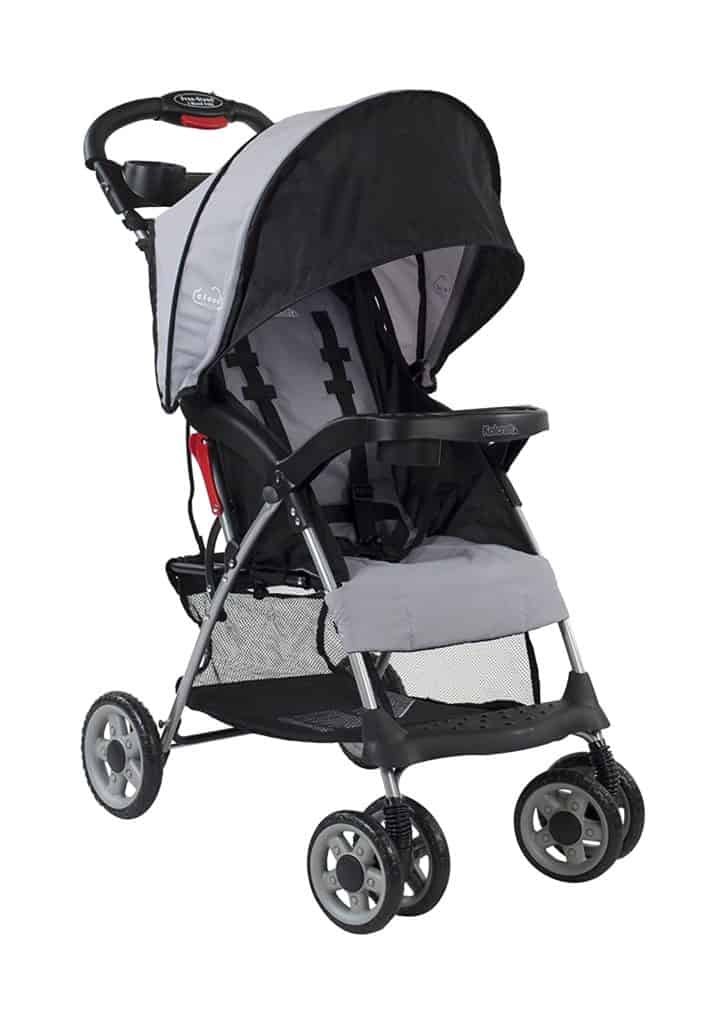 4. Babyzen YOYO2 6+ Stroller - $499.98
Stroller Weight: 13.6 lbs
Folded Dimensions: 20.5" x 17.3" x 7.1"
Suitable for ages 6 months and above (up to 40 lbs)

Another one on the list that can comfortably fit in the overhead bin of an airplane, this baby travel stroller is also so easy to carry- it can literally be carried on your shoulder like a handbag. Foldable with one hand, this stroller is also customizable which means that you can change the seat fabrics, add a new footmuff and use new color palettes whenever you get bored with what you have – just like that! For the best [art still, you can buy additional adapters and use this stroller with car seats like the Nuna car seat and the Maxi Cosi amongst so many others.

For one downside, though, the weight limit is just 40 lbs and it only comes included with a rain cover. Most of the likable additional features are to be purchased extra.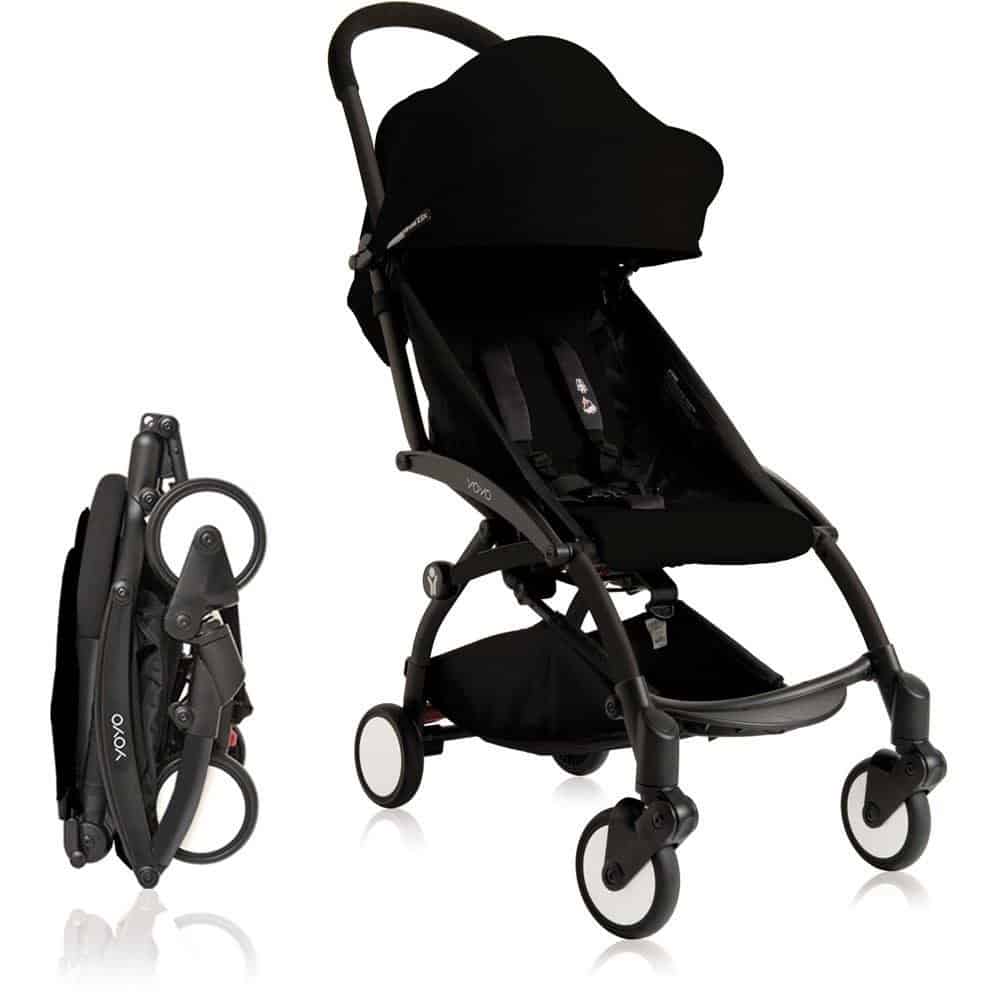 5. Baby Jogger City Tour 2 Single Stroller - $229.99
Stroller Weight: 14 lbs
Folded Dimensions: 19" x 7" x 23"
Suitable for ages 6 months and above (up to 45 lbs)

A 2-in-1, this baby jogger stroller doubles up as your travel stroller and it does feature what jogger strollers are best known for- one-handed fold. What further adds to its versatility is the fact that it rides three ways: infant car seat, bassinet, or toddler seat! With padded seats that offer an extra depth, this travel stroller is so compact, at just 19 by 23 inches, it can even be readily stored in your handbag for easy transportation. The canopy, besides, is a UV 50+ sun canopy to save your baby's sensitive and tender skin from sun damage.

For one downside, however, the suspension system of this travel stroller is not particularly of a great frame which might make your ride bumpy.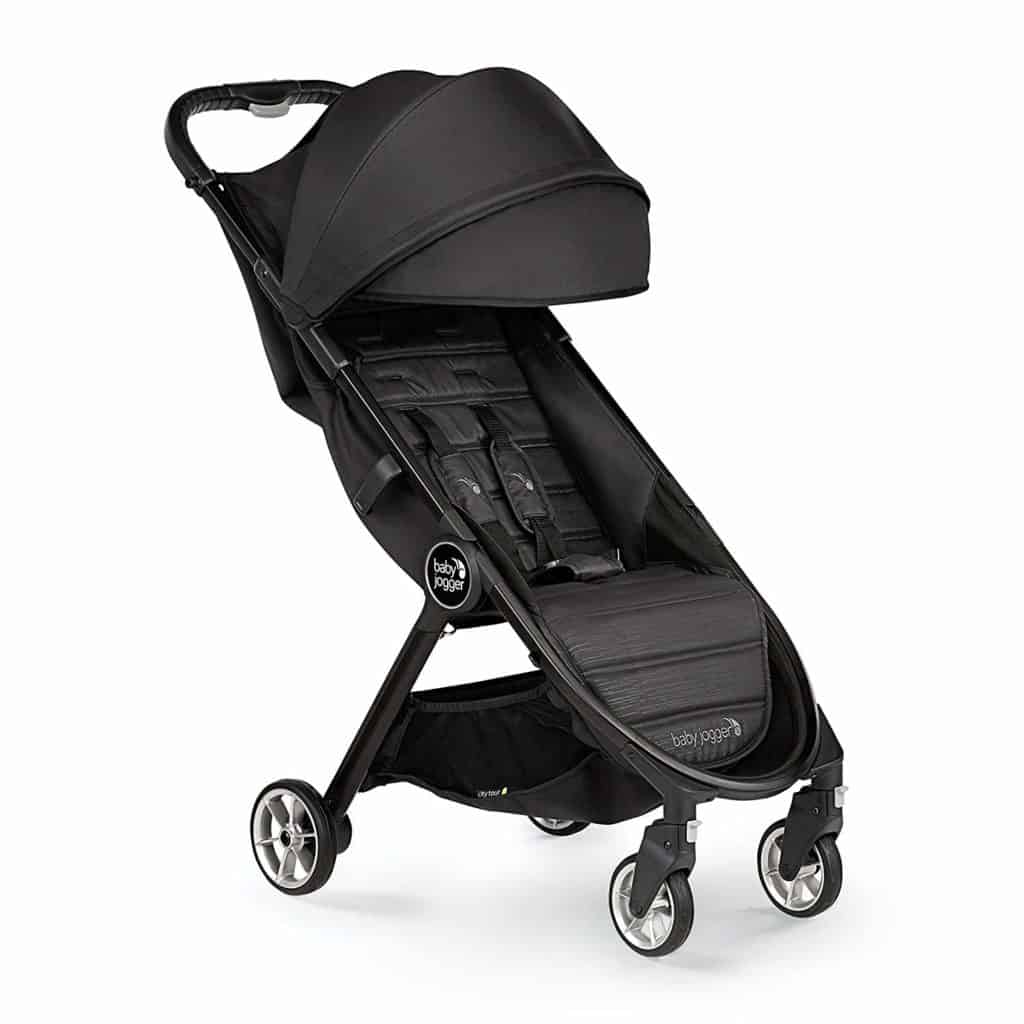 While there are tons of other impressive strollers in the market, we have tried to keep our list short and crisp with the top 5; we have also tried to cover strollers in multiple price ranges, sizes, and features hoping your decision will be much easier.
Having said that, it is obvious that there would be hundreds of other strollers but eventually deciding what works best for you as a parent depends majorly on your individual budget, space, and personal preference. It is also still true, despite all the features and conveniences that come with a travel stroller, also comes a cost that is higher than other kinds. But again, if you are a frequent traveler parent and if some extra $$ can make your travels easier, why not!?
Best Travel Strollers FAQs
1. Can I check in my baby stroller ?
A baby stroller can either be checked in at the baggage drop counter or it can also be checked in at the gate. If you are at a large airport with lots of time before your flight, it is best to check it in at the gate as you would otherwise have to carry the baby in your arms. This usually does not count as a part of your baggage allotment.
2. Can a baby stroller be stowed in the overhead bin of a plane ?
Some travel strollers are so small when they fold up that they can literally fit in your handbag. Such kinds of strollers (some also mentioned in the list above), can be stored in the overhead bin of a plane.
3.What travel stroller folds the smallest?
The gb Pockit travel stroller won a Guinness World record in 2014 for being the smallest and the most compact travel stroller. It measures just 12" x 7" x 20" on folding up.