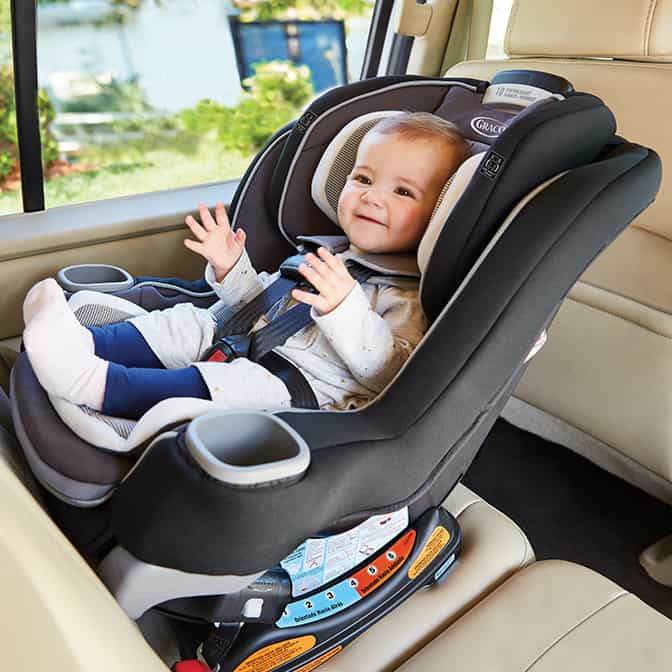 While not using a car seat is an extremely unsafe thing to do to your baby, not using a car while transporting your baby is also illegal, to begin with. However, as new parents, it might also get rather overwhelming for you to be able to land on the safest option for your baby, Every nuna car seat, even before it is launched, needs to meet some basic safety standards and requirements; however, they all still look different. This is because while the basic requirements might be met by all, the way a baby car seat is marketed could be different. Besides, some brands might also have other add-on features.
The most pragmatic things to look at, however, when funneling down your options to pick one would be a) how easily does the seat installed; b) how comfortable is the seat for your baby's sensitive skin and c) if the seat only meets the safety requirements, or do they also exceed it?
Nuna Car Seat, in our opinion, is pretty bang-on when it comes to what a pragmatic parent will look for in a car seat for their baby. Here's why a Nuna car seat might really be the safest and best option for your little one-
Here's why a Nuna car seat might really be the safest and best option for your little one-
1. Nuna Best Baby Car Seat: An extraordinarily light seat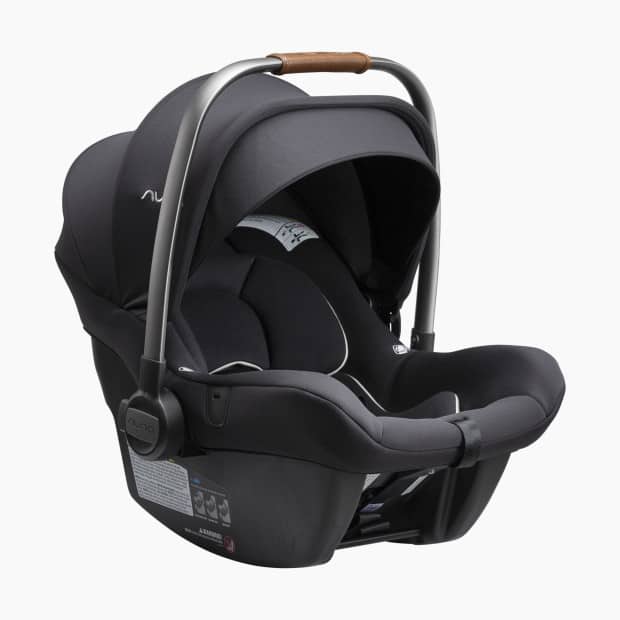 A generic infant car seat is supposed to have two parts to it; the base and the seat. Nuna car seat is not only extremely sturdy and tough but also is magically one of the most lightweight seats out there. At 5.3 pounds, Nuna PIPA Lite, and PIPA light R, it literally is one of the lightest that you can find in the US.
While other infant car seats can easily weigh anywhere between 9-10 pounds, the lightweight feature of this one can really be a fresh breeze for parents. 10 pounds do not sound much? Sure not. But it is not just the seat in the question. Think of a 10-pound seat with a 4-pound baby on it – it really adds up!
2. Nuna Best Baby Car Seat: Instant, Easy Installation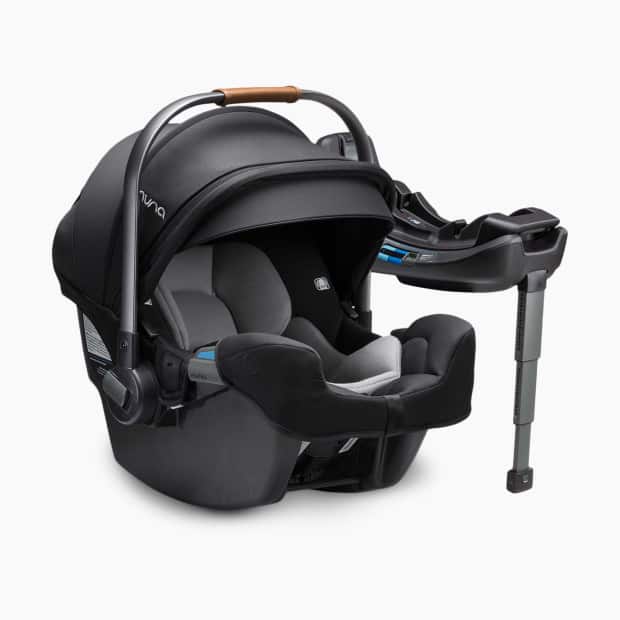 Car seats have this general tendency to look like some objects from the future that would take hours to get right. Though this might be partially true and partially exaggerated, the absolute fact here is that car seats work as they should only if installed properly. It might get rather annoying for parents if the seat does not lock in well or if it takes time to install, especially for days like now when every family has at least two cars. You might have to switch the seat between cars and Nuna makes this as easy as a snap- quite literally.
Nuna car seats are engineered in a way that they can be installed under five seconds (sand exaggeration). The seats can be made ready for use either by using their rigid 'latch' system or with the standard seat belt mechanism. The latch system unfolds the seat and clips it into your car's anchor, without any need of tightening for fitting. Also worthy of mention here is the fact that while other seats use a bubble level to signal if the baby is accurately reclined, Nuna RELX relies on a bubble-free mechanism. You can adjust your baby into the seat just at the push of a button!
This really works wonders  for parents as it not only saves them the time,        patience, and irritation that goes behind installing an otherwise tedious infant car seat; but it also is fool-proof and safe for your little one.
3. Nuna Best Baby Car Seat: Premium Add-Ons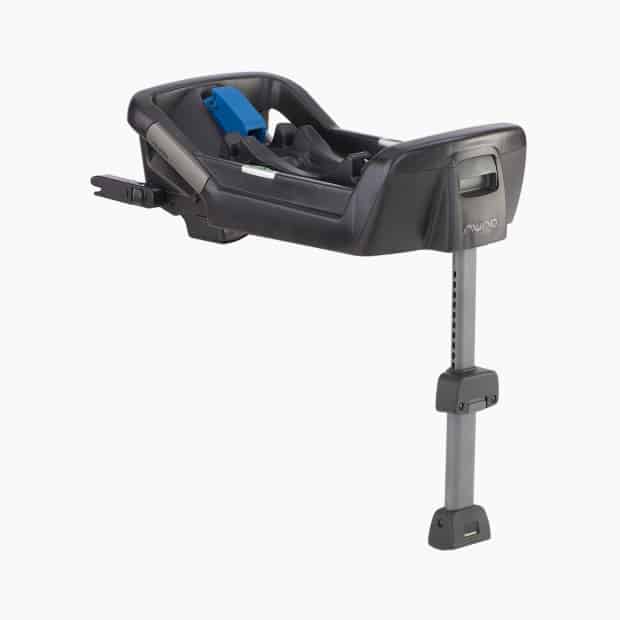 Apart from the fact that Nuna does meet all the basic safety standards, they also do exceed them for added safety and how! PIPA Base and RELX feature some exemplary stability on both the legs which reduces force and impact in case of an eventful front crash of the car. They also sport an anti-rebound feature which helps achieve a tighter, safer installation.
This is a rather ground-breaking feature because by the rules of basic science; if the infant car seat is able to absorb a lot of force, the eventual force or impact suffered by your baby is automatically diluted. Nuna's baby car seat keeps your baby snug and does not really give them a lot of wiggle room on the (god-forbid) event of a crash.
4. Nuna Best Baby Car Seat: Frustration-Free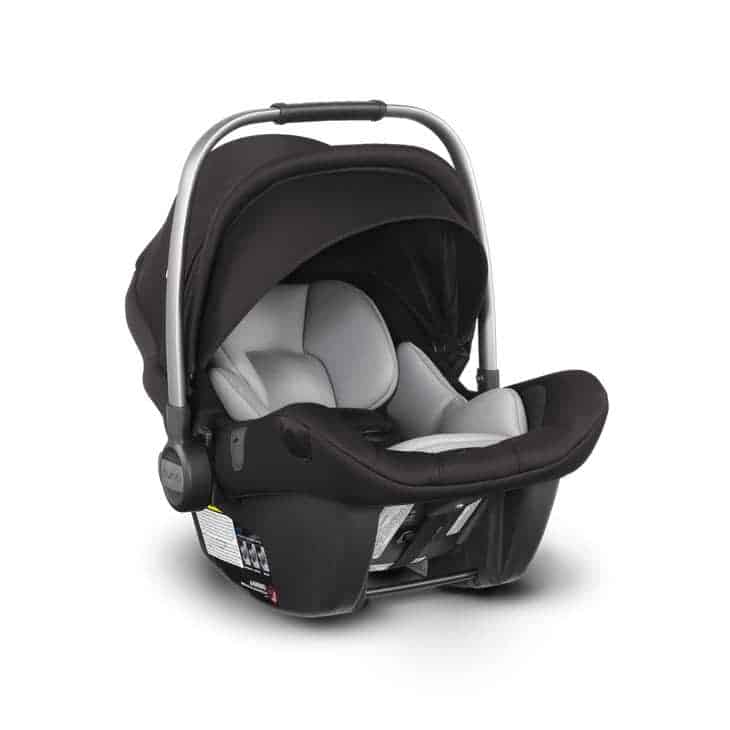 Nuna has paid some special attention to the build of their infant car seats. Tiny details that could otherwise go unnoticed, are actually fo great utility and Nuna has proved that just right. Their car seats have a harness holder that keeps the straps out of the way when you're trying to put your baby in the seat. Imagine not having this feature – while you'd be putting your baby in the seat, the straps will come in the way, and your baby might as well reach out for it and put it in their mouth; all of it, eventually, just making your life a little more inconvenient than it needs to be.

Another commendable feature that is worth going gaga over is the sun-shade feature that comes with Nuna's signature Dream Drape baby car seat. Besides, apart from PIPA Lite, PIPA Lite R, and PIPA lite LX, all of their seats also let you install the seat even in the absence of a base, with the help of a vehicle belt path. This makes it very easy for days when you are relying on an uber ride or other forms of shared rides.

Nuna's baby care seats are also, needless to say, very comfortable and they are the only US brand that engineers their seats with flame-retardant chemicals. The fabric of the seats is extremely breathable, usually being cotton, jersey, or merino wool.
1. Nuna Best Baby Car Seat: 10 Recline Settings
Nuna's Rava has 10 recline settings which are very simple to operate. It's as simple as pressing a button on the base and gliding the seat to your desired position. The seat has 5 rear-facing settings and 5 forward-facing settings which you need to decide before installing the seat. The seat can be reclined fully for a newborn to sit and it can also be set to an upright rear-facing position for older kids.
2. Nuna Best Baby Car Seat: Siding Harness Adjuster
Nuna car seats have an adjustable siding harness. The adjuster is located at the top of the car seat's headrest, and you can easily pull the button up or down to adjust the harness to your baby's needs.
3. Nuna Best Baby Car Seat: Cup Holder
Nuna car seats have two cup holders, which can be used to hold your baby's water bottle or milk bottle. These cup holders are easy to remove from the seat's sides, are flexible, and can be cleaned both internally and externally.
4. Nuna Best Baby Car Seat: High-Quality Seats
Nuna always creates the safest car seat products for your baby. Nuna designs and manufactures high-quality, well-designed car seats. Their car seats are stylish, well-built, and manufactured of high-quality materials.
Nuna Car Seat Final Conclusion
Let us talk numbers that matter! Nuna has five baby car seat variants (Nuna PIPA car seat, PIPA Lite car seat, PIPA Lite LX car seat, PIPA RX car seat, PIPA Lite R car seat) and they all fall in the price range of 349$-399$. It is undeniable that while average booster, convertible as well as non-convertible car seats run under 180$, Nuna infant car seats could be a little steeper in price. That said Nuna baby car seats are the most premium and high-quality seats that you can get for your baby. You do not only get the chance to pamper your bundle of joy but also would always be satisfied and content knowing for a fact that your baby is safe on the back seat!
Nuna car Seat FAQs
1. How many baby car seat variants does Nuna have ?
Nuna has five baby car seat variants, which are of the best quality and are completely safe for your baby to sit.
2. Are Nuna car seats lightweight ?
Yes, Nuna car seats are very lightweight and in the whole of the US, Nuna manufactures the lightest baby car seats.
3. Why is the Nuna car seat the best car seat ?
Nuna car seats are of very high quality, are extremely lightweight and have the best safety features, and are also chemical-free. Thus Nuna car seats are the best car seats.
4. What is the difference between Nuna PIPA and Nuna PIPA Lite ?
Both are lightweight car seats, but the Nuna PIPA Lite as the name suggests is much more light in terms of weight.
5. Is the Nuna car seat worth the purchase ?
Yes, they are! Although Nuna car seats are expensive, they have been unanimously gaining good ratings for their quality and ease-to-use structure. They are lightweight, absolutely durable, have good quality, are super easy to install, and extremely comfortable for the little one, therefore, a good investment.
6. What must parents keep in mind when deciding upon the type of car seat for their little ones ?
When deciding upon a car seat, make sure to keep the fitting of the baby in mind. You wouldn't want to end up purchasing a baby seat that is difficult to handle and way too big' in fit. On the other hand, check if it can also fit the vehicle, have good height, and can carry the weight of the baby. Most importantly, check the safety measures provided by the manufacturer on these baby car seats.
7. Is it ok to install Nuna PIPA without a base ?
Yes, PIPA RX and Nuna PIPA can be easily installed without their base. This is because all PIPA Lite models have Lite PIPA R and PIPA Lite LX that have a base for installation, nevertheless, as for car seats, do not include guides for installing and the seatbelt.