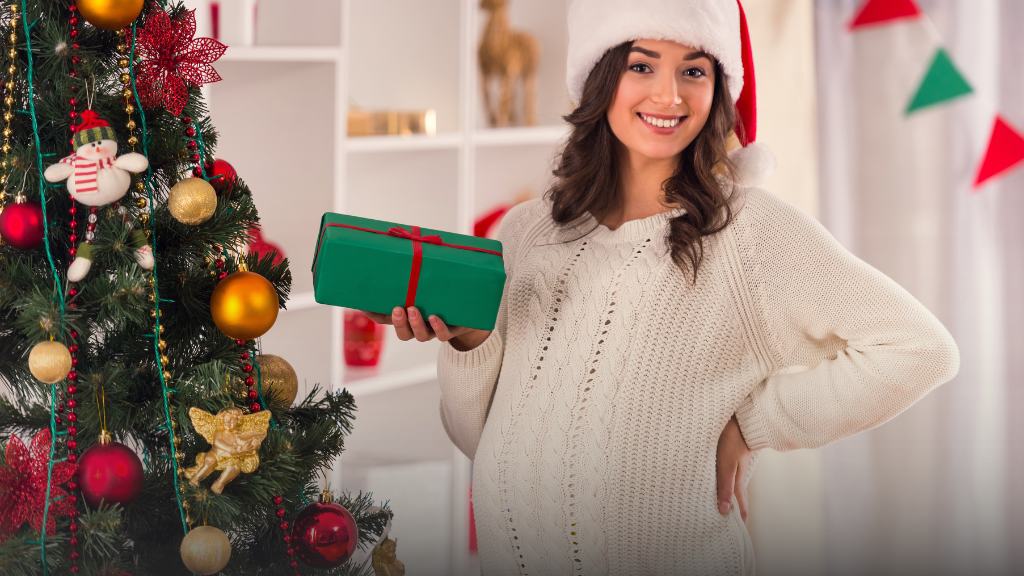 Parenthoodbliss selects the best products based on real-life testing conducted by our staff, members of our user community, the contributors, as well as through research and feedback by experts; here's more about our product review process. The details and prices are accurate as per the publishing date and we may earn commissions through the shopping links on this blog.
Buying a gift for someone is always challenging, but if it is a new mom, it gets even more tricky. On one hand, the gift should be functional and practical to help her adjust to parenthood and on the other, you want her to kick back, relax and rejuvenate.
It is always nice that you gift something that is just for the mom, not the baby regardless of the season. Also, it makes sense because she has enough baby onesies, bottles, and burp clothes from the baby shower. For instance, you can gift her a comfortable robe, eye gels, face mask, and other similar products that promote rest, self-care, and relaxation.
If you are looking for similar Christmas gifts for new moms, we have researched and mentioned some of the best gift ideas in this article. Let's begin.
Christmas Gifts for New Moms
1. Ember Temperature Control Mug 2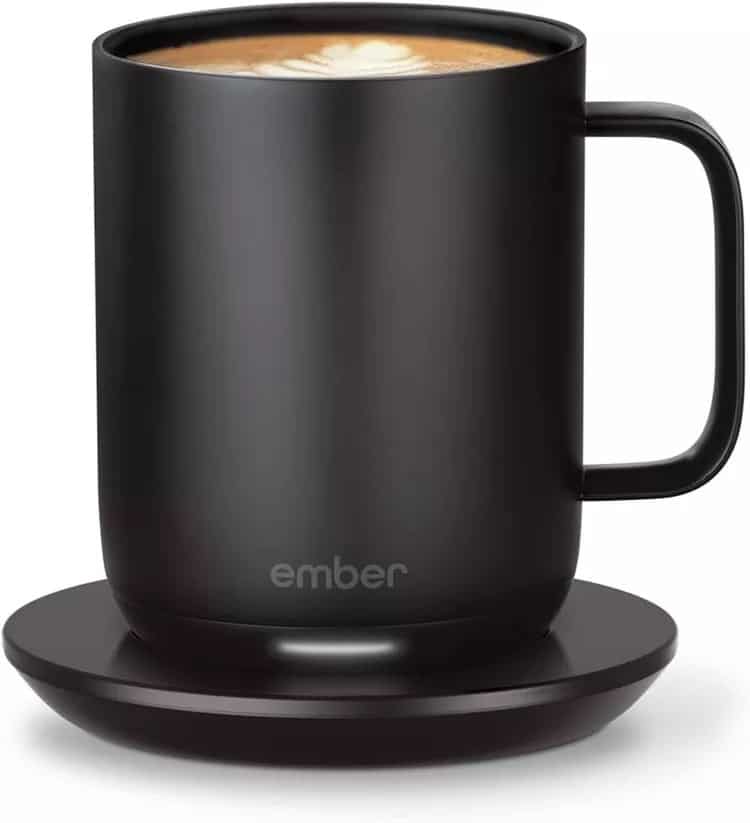 Taking care of a newborn is time-consuming and the mom can't even finish a cup of tea before it gets cold. This mug is app controlled and keeps the drink at a preset temperature for almost one and a half hours. If you leave the mug on the coster, it can even keep the drink hot for longer. She can enjoy a hot beverage even while she is busy taking care of the baby. The price of this mug at the time of writing is $99.95.
I'm a coffee lover and I received the Ember Mug as a gift a year ago, and it is the best gift I've received. My coffee stays at the set temperature for 45 minutes to an hour. The last sip of my coffee is as good and hot as the first. So, I purchased an additional Ember Mug for my sister and she loves it. Plus, holding the Embrr Mug keeps my hands warm on cold days. I couldn't be more pleased.
This product is nice. Keeps coffee hot and ready just like it says. You do everything through your phone. You can personalize it only by changing the color of the light on the bottom. But that goes away when you put coffee in the cup as the warming indicator is white and white only. Couldn't the warming indicator light be your personalized light color? Still 5 stars though
For more product reviews  visit Amazon
2. Comfier Neck and Back Massager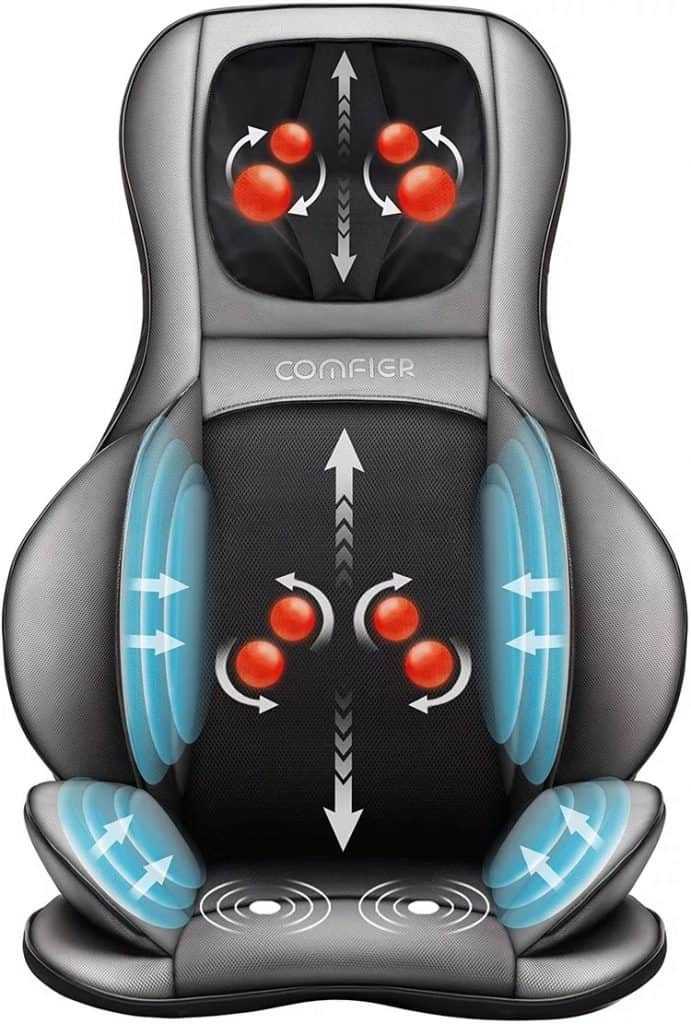 A neck and back massage can turn stressful days into chilled-out, mellow days. When you take care of a baby, it can get very tiring. Imagine holding your baby and feeding it for several minutes multiple times a day. It can put a lot of strain on the mom's neck and back. Gift them this neck and back massager with adjustable compression and heat so they can feel relief at the end of the day. The price of this massager at the time of writing is $199.88.
I like this brand it's pretty powerful. Some people find it too strong but I find it gets my blood moving around my spine and loosens the muscles up in the morning when I am stiff. Do not lean or press hard into it. You will break it. They are all made of cheap plastic. Even though they have a warranty they have terrible customer service. I would not rely on any warranty . These machines last about 2 years and then they start to go on the fritz, I just suck it up and get a new one. I rely on having one to deal with morning stiffness.
I've been looking for a massage chair for our house. This is wonderful. You do have to remove the back padding to feel the heat, but it also massages deeper without the padding, so it's great. The air pressure is a nice addition. It did cut off too soon for me, but I just turned it back on, lol. Definitely will refer friends and family to get this!
For more product reviews visit Amazon
3. Revlon Hair Dryer and Volumizer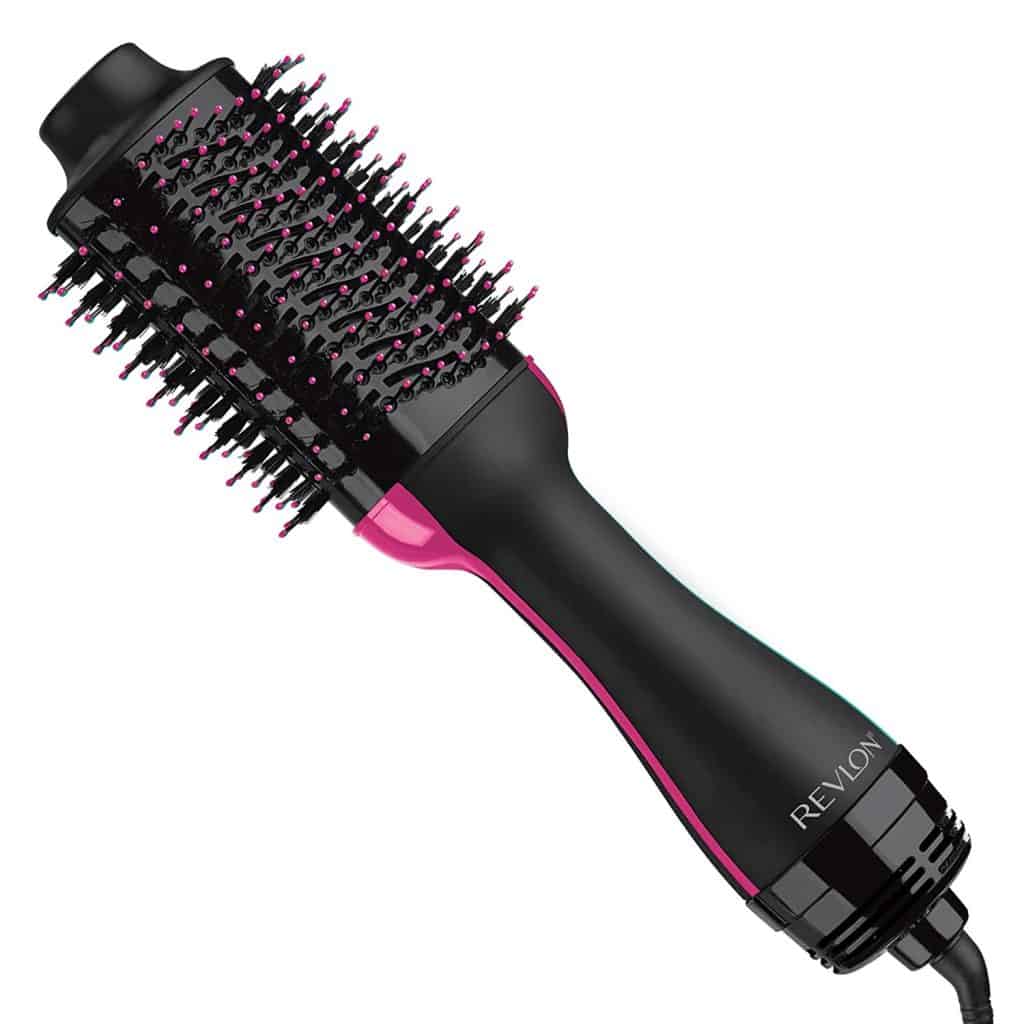 This hair dryer and volumizer are one of the best Christmas gifts for a new mom because it cuts down the time it takes to get ready. This product dries the hair and styles them at the same time so that she can have voluminous hair within minutes. The price of this product at the time of writing is $38.98.
I have a lot of hair. A LOT. Like, wow, who is that Wookiee over there LOTS. I have looked into having a third arm surgically implanted (Is this a thing? Who would do it? Vascular surgery? Orthopedic surgery?These are the questions that keep me up at night🤔) because my shoulders are so tired holding up a dryer and a round brush for eternity. I briefly considered making a workout video ("Toned Arms: the Hairdryer Workout"), but was informed by fitness people that there isn't a market for a 75-minute focus on the anterior deltoids. I almost have to wake up BEFORE I GO TO SLEEP in order to have enough time to dry my hair before work.

This thing took me 8 minutes. I naturally assumed, upon finishing, that I had entered some sort of Amazon-created beauty time warp. I checked with my husband, in the next room, and in fact I did not go through a blowout wormhole. The silkier-than-silk style was accomplished by this miracle of a brush in 8 minutes (several more minutes were lost to running my hands through my hair and flicking it over my shoulder while smiling coquettishly in the mirror).

If you struggle with an over abundance of hair like I do, seriously consider giving this amazing contraption a try.
– Chris
I had big expectations of this product. Not being too skilled at blowing out my hair and not being too high maintenance, I do have fine, baby fine hair! I would always get the brush tangled up in my hair, my shoulders would get sore and I'd just resort to hot rollers. Not as good a result as a good blowout. Revlon has done an excellent job of making a powerful enough blow dryer with bristles of 2 types, plastic nubby ones and shorter bristle ones. That seems to be the secret because this baby gets my hair FINISHED in 10 minutes! I have learned that I must have almost dry hair before using it. If you hold it close to the roots by holding it high, then just back and forth and you've got nicely blown out hair that is somehow really shiny compared with my usual routine! I mean really really shiny!
For more product reviews visit Amazon
4. Patchology Under Eye Patches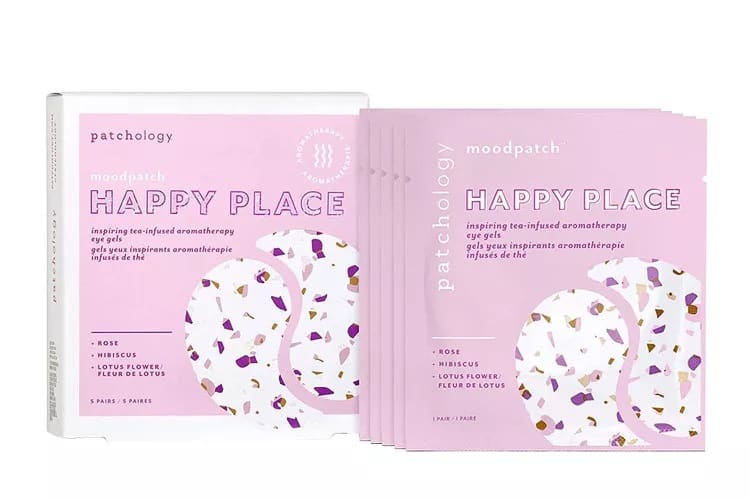 After a long tiring day of taking care of the newborn or in between, the mom can pamper herself for a few moments by soothing her eyes with these eye gel patches. All she has to do is leave these eye patches on for 5 to 10 minutes and the skin under her eyes will be soft and moisturized. On top of that, it is also very relaxing. The price of these eye patches at the time of writing is $15.
Smell like heaven!!! & feel so nice on
These are great for an at home spa day! No skin sensitivities.
For more product reviews visit Amazon
5. Baloo Weighted Blanket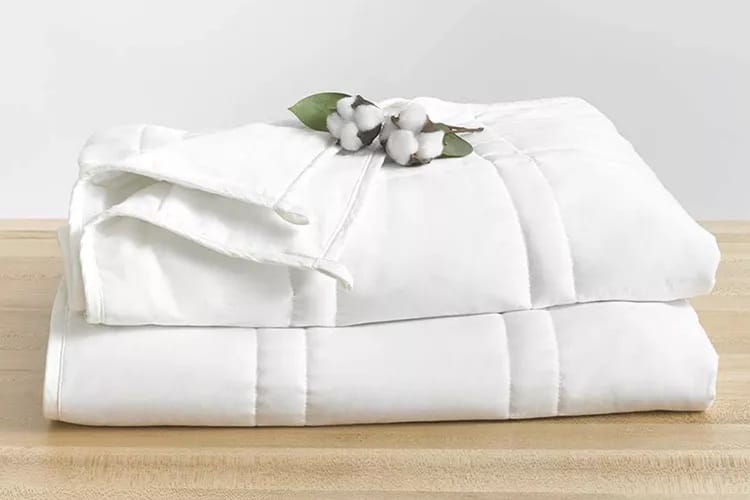 It is one of the best Christmas gifts for a new mom because it helps her cuddle up next to the baby and it is instantly soothing. Also, in the cold Christmas weather, this blanket helps the mom keep warm. It is designed to be breathable and it is comfortable to use all year round. Also, you can wash it in a machine and even toss it in the washer if it has stains or spills. The price of this blanket at the time of writing is $199.
Tried another weighted blanket from ynm and it's nothing like this one. This blanket is incredibly soft and heavy. No plastics in sight from what I gather, 100% cotton. I use the comforter one as a duvet insert and i sleep like a baby. Be careful though it's heavy and I could see it ripping my duvet cover haha
– Brandon
Because of anxiety; having weight on me and being fully covered comforts me no matter the season. However due to these 3 digit temperatures the A/C is not cooling as it should and I wake up in a sweat throughout the night.
I used Baloo blanket first day I received it and I slept so comfortable all night. It's cozy, hugs me and definitely cool and comforting.
I love my Baloo blanket
For more product reviews visit Amazon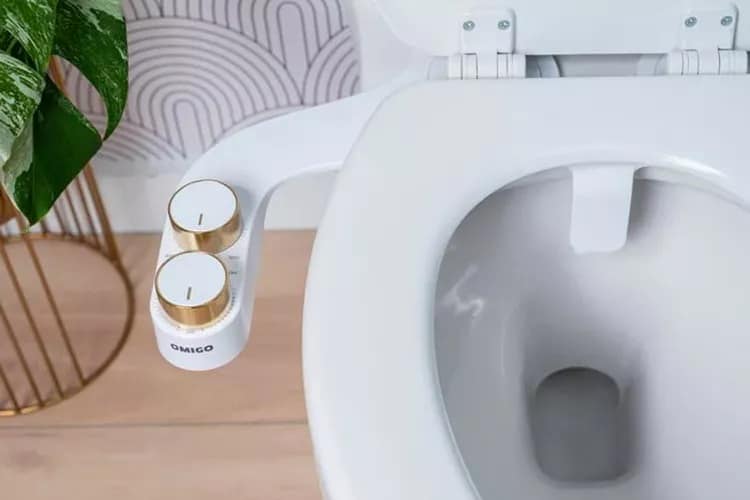 A bidet is very helpful for new moms during postpartum recovery because it is much softer and more effective than wiping with harsh toilet paper. It is easy to install and use as it has an adjustable water flow from both the rear and front nozzles. The price of this product at the time of writing is $53.
I did a lot of research before I decided to purchase this bidet toilet seat. My husband was not excited about my purchase but did help me install it. It only took a couple tries before he was sold on it and has even suggested we buy one for our cabin. We both are impressed with how well it works and how clean we feel after using it. We had never used a bidet before but now we won't go back to a regular toilet. I am very happy with my purchase and highly recommend this product.
Cleans my balloon knot spic and span with little use of tp. Only unpleasant thing about this colon cleanser is that the water pressure feeling it's cutting your turd cutter with a laser!
For more product reviews visit Amazon
7. Nespresso Coffee and Espresso Machine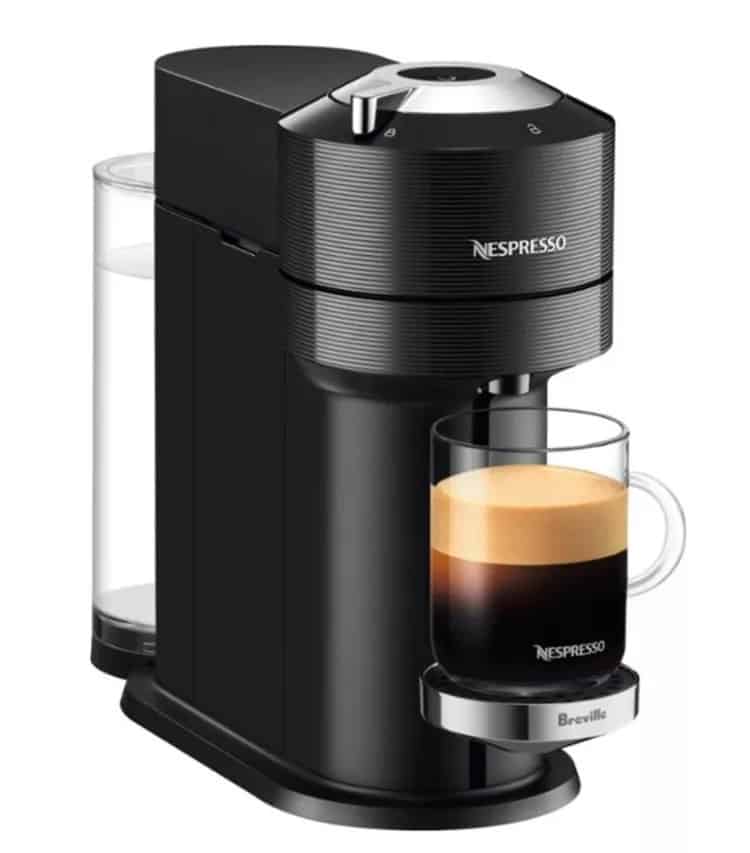 If you are looking for a perfect Christmas gift for a new mom then your search ends here. This coffee maker makes a perfect gift because by brewing a hot cup of coffee a new mom can get all the extra energy she needs to take care of the baby and herself. This machine will help her make fancy lattes, iced coffee, and cappuccinos at home. The price of this coffee maker at the time of writing is $168. 
The vertuo line gets a lot of hate online because of the cost of the coffee pods, and the fact that you are limited on where you can buy more. I was skeptical, but figured it was worth giving a shot, and I am so glad I did.

As someone who works from home, the vertuo line is brilliant. The coffee pods, despite being a little pricey, are still significantly cheaper than going to buy a latte at the local coffee shop. Cleanup is a breeze, and the coffee tastes great. Significantly better than the couple espresso makers I've tried over the years $200 or less.

If you're lazy like me, and are looking for something to easily give you a double shot of espresso when you need it, you will not be disappointed. The classic line may be a smarter choice if you're looking for single shot espresso, or coffee.
– Ken?
I bought this for my Airbnb but when it arrived I thought I would try it, omg the coffee is amazing so different then the Keurig. Here we are in November, I fight with this machine every time I want to make a cup of coffee. I have reset it etc and still its a pain to make a cup of coffee, I've done all the trouble shooting. Sometimes it decides to work but mostly it doesn't. Yesterday it wouldn't stop going and overflowed all over my counter and floor. I cleaned the inside but it didn't matter. Save your money 🙁
**** Update**** I just got off the phone with customer service per nesperesso and after doing a video chat with the agent it was determined that the laser was faulty, they are sending me a new machine 🙂
– Bubbles
For more product reviews visit Amazon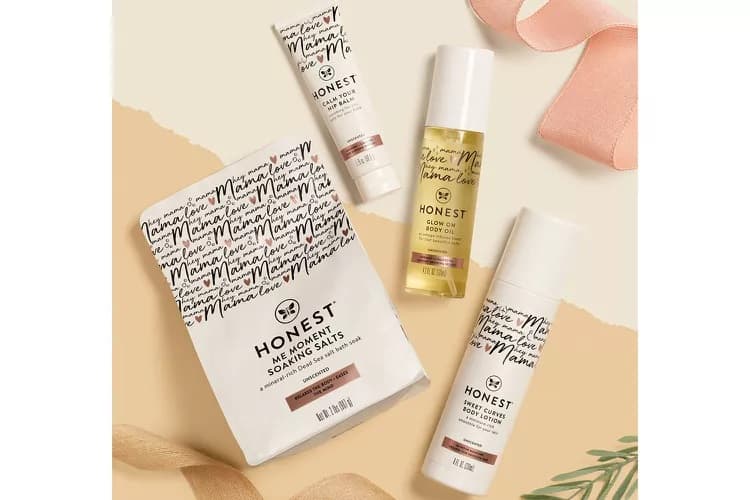 This beauty kit will help her nourish and rejuvenate her postpartum skin. The kit has bath salts, organic body oil, shea butter, nourishing nipple cream, and avocado oil body lotion. This self-care kit will take care of rough skin and chapped lips. The price of this kit at the time of writing is $55.95.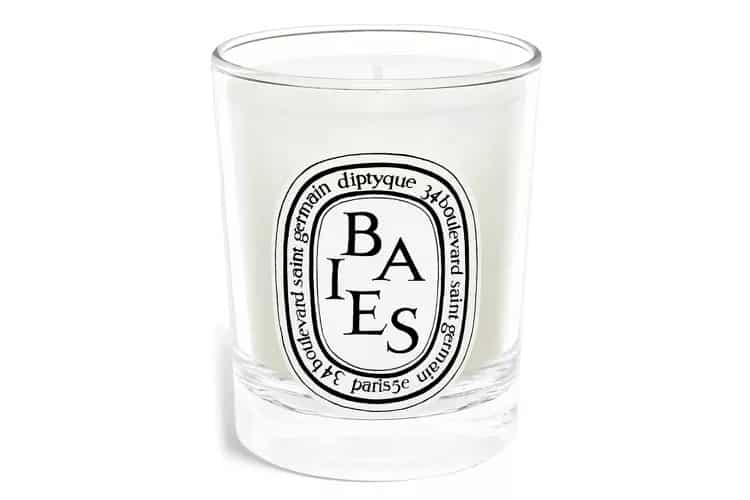 A scented candle is a boon for new moms between changing diapers and cleaning baby spit-up. This high-end scented candle from the French brand Diptyque has notes of berries and roses. After use, the vessel can be used as a makeup brush holder or as a mini planter. The price of this scented candle at the time of writing is $40.
10. Dearfoams Women's Slipper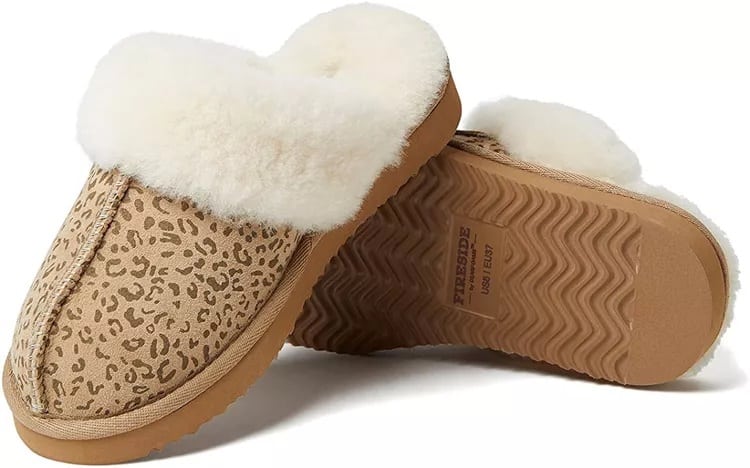 After a long day of being on your feet can make you fatigued. For long tiring days, these cozy slippers are a great support. This pair from Dearfoams is excellent because it has a great design and it is reasonably priced. It keeps your feet warm and dry with its moisture-wicking shearing. Also, the thick soles make them sturdy for house use. The price of these slippers at the time of writing is $49.95.
OK. These shoes are not exactly comfortable, as far as the soles are concerned. They are very thick "flip flop" material, so they are kind of hard and they do not flex at all, so you really have to shuffle along, which, face it, if you're as old as I am, you are going to shuffle anyway. HOWEVER, they are reliably warm AND JUST ADORABLE! I have to say that, except for the super hard soles, I really LOVE THESE….especially since they come in wide widths. I have bought THREE PAIRS of these in different colors. Another note about the soles: They are very thick, so they keep your feet. elevated off of the floor, which is really appreciated when it is cold. I recommend them – just be prepared for very stiff soles.
I got my Fitbit Versa 2 velcro watch band for myself I am wearing it. I will recommend to any customer. The Slippers I bought for my Sister for Christmas package is here, no refund required. Again, I am happy with the product and timely shipping. I will recommend again. Iam a businessman if I am unhappy I will let you know.
For more product reviews visit Amazon
11. Glamoristic Gemstone Ring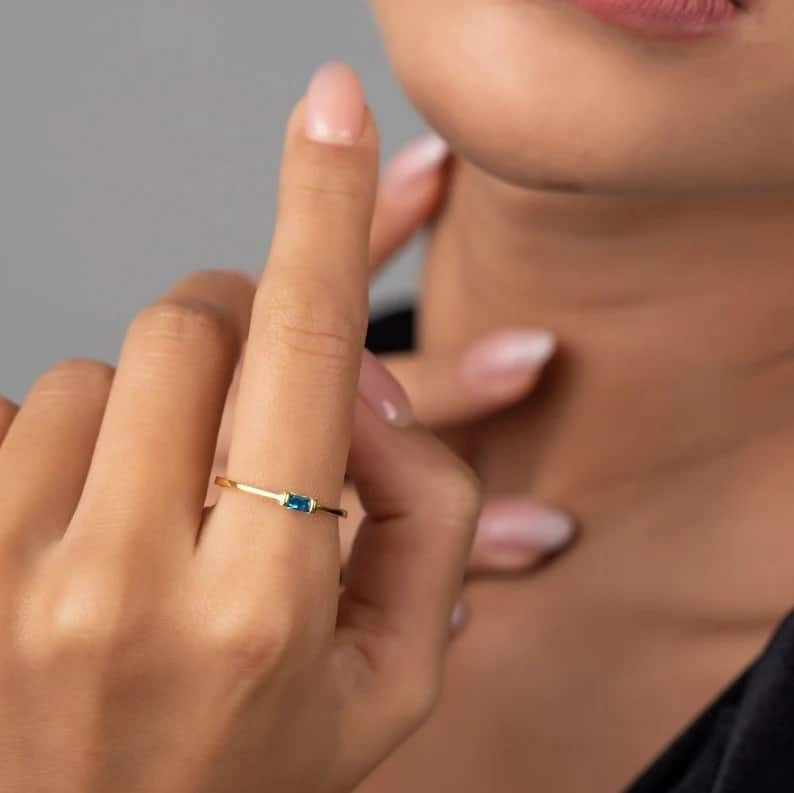 Something this small can be a meaningful Christmas gift for a new mom. This ring has a little maquette-cut gemstone that is customizable as per the baby's birth month. You can choose a sterling silver finish if you are looking for a more affordable option or if you are looking for a more luxurious option, you can go for the 14-karat solid gold option. The price of this ring at the time of writing is $28.97
12. Intelligent Change Inc. The Five Minute Journal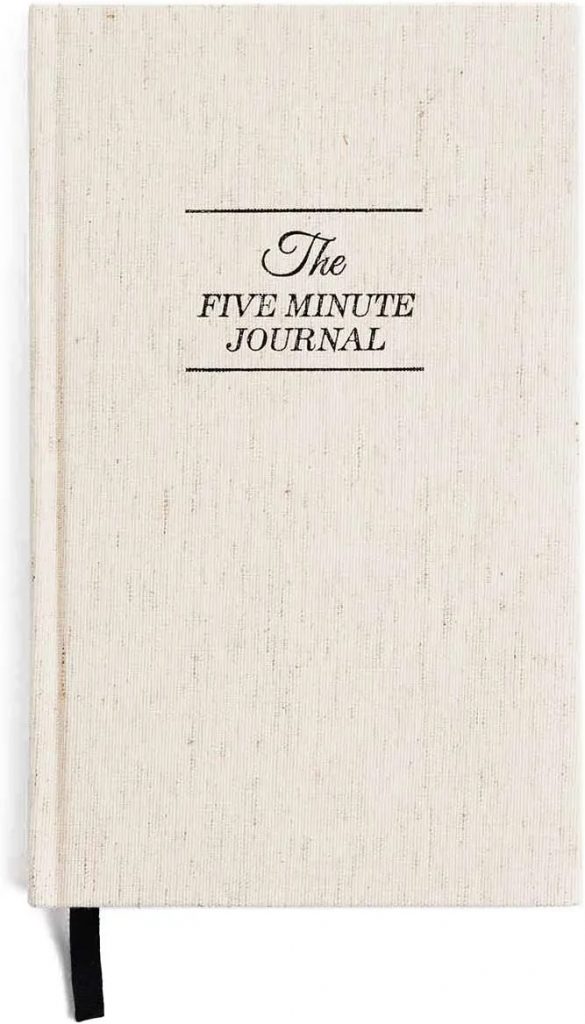 Motherhood is a journey that keeps on teaching and brings up several emotions. The new mom can reflect on those emotions and pen them down in this gratitude journal. It takes only five minutes to write about the postpartum journey. The pages of this journal have writing prompts so that she doesn't have to think too much before writing. Additionally, the pages are undated so if she misses a day, it won't be a big deal. The price of this journal at the time of writing is $21.74
One of the best purchases I've ever had! I have been writing for over a month now and it is the perfect solution for people who want to write but don't have enough time for it.
There are explanations and examples for how and what to write there.
I wish there was a bit more space to write in the lines, but anyway it's great and I'm happy I bought it.
I alredy feel a change in my attitude after using it:)
– Nicole
This is a really special journal with questions that prompt gratitude, a sense of awareness and create progress. An easy to use journal that definitely gives back. All you have to do is write in it in the morning and in the evening. Super good price.
– KS
For more product reviews visit Amazon
13. Bearaby Hugget Knot Pillow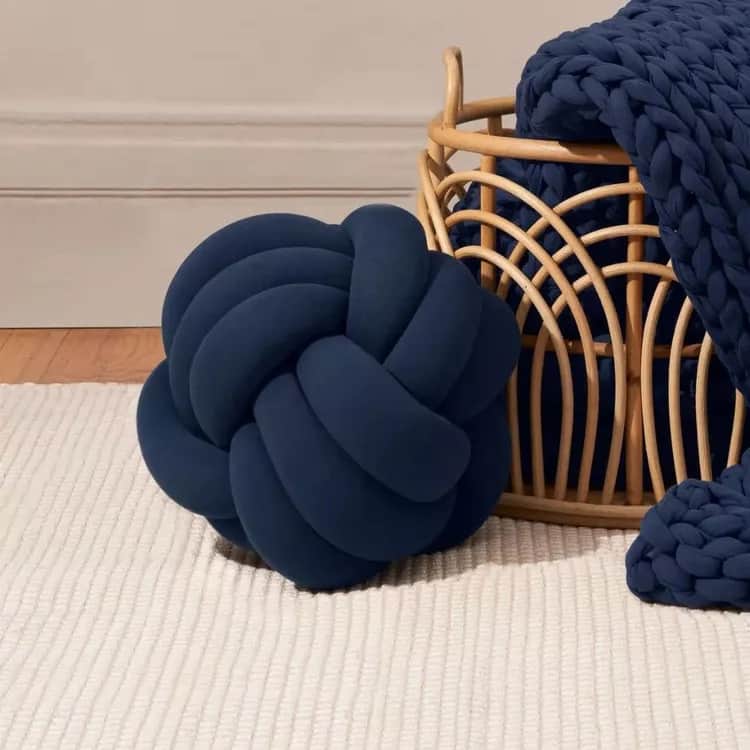 This knot pillow is more than just a decorative piece. It is available in three different sizes. The smallest one can be used as a stress ball and the biggest 3-pound pillow can be used as a weighted lap pad or as a pillow to cuddle on the couch. The velvet color scheme suits the holiday season, but there are a lot of cotton options available as well. The price of this pillow at the time of writing is $29.
14. Blissy Silk Pillowcase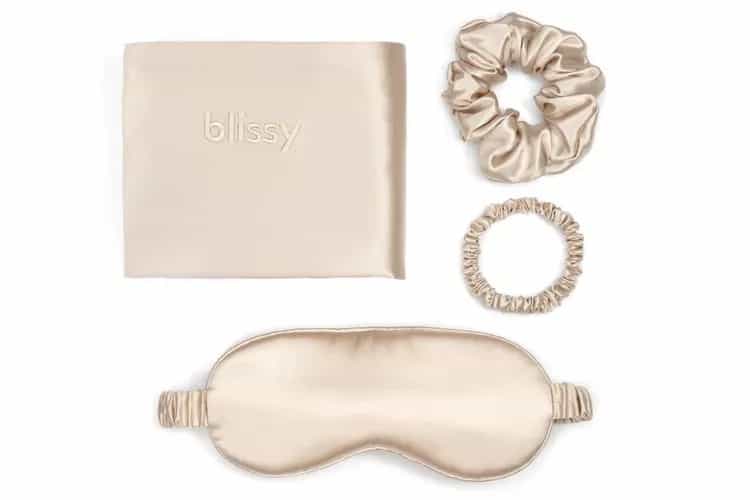 Taking a nap is a blessing for a new mom and this is why this silk pillowcase is one of the best Christmas gifts for new moms. This silk pillowcase is soft and feels luxurious. It comes with a sleep mask to help close her eyes and two scrunchies to keep her hair out of the way while napping. The price of this pillow at the time of writing is $120.
15. Herbivore Botanicals Soak and Soften Kit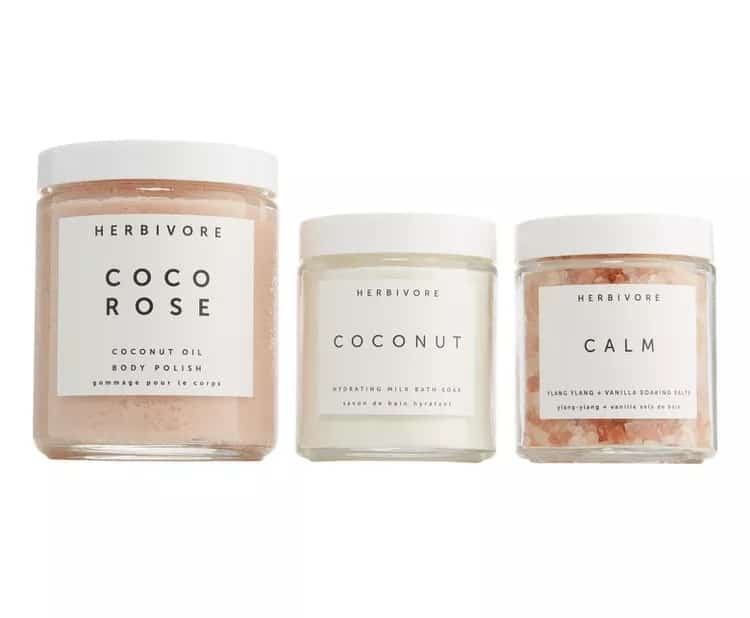 Let her end the day with a relaxing soak in a bathtub with Herbivore Botanicals. This kit comes with three items including Himalayan pink bath salts, a coconut oil body polish, and a coconut milk bath soak that will make her skin softer and smoother.  This is what makes it one of the best Christmas gifts for new moms. The price of this pillow at the time of writing is $33.60
16. Kibou Vegan Leather Diaper Belt Bag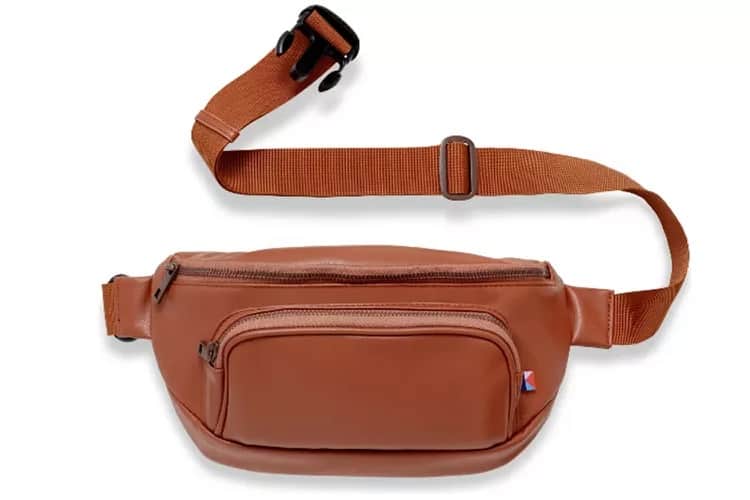 Going out without diapers can be disastrous for new moms. This is where this mini diaper bag that looks like a chic leather fanny pack comes into the picture. It has a detachable changing pad, a waterproof pocket with the capacity to hold 20 wet wipes, a pacifier/key hook, and more space for holding baby essentials. The price of this pillow at the time of writing is $101.85
Final Thoughts on Christmas Gifts for New Moms
Christmas brings presents for everyone, but for new moms, it should bring presents that make their life super easy. After all, she is taking care of a newborn, which is exhausting beyond imagination. Lastly, you should only give new moms gifts that they really need or want. For instance, if they want a new baby carrier, gift them that so that they keep their hands free. Keeping her needs in mind can make an amazing Christmas gift.
Christmas gifts for new moms FAQs
1. What to get a new mom who has everything?
Generally, it depends on their needs, but you can gift her a basket of essentials that she might need right after going into labor or postpartum essentials such as nipple cream, cozy socks, and more.
2. What is a push gift for a wife?
It is a present that is given to the mother to mark the occasion of birthing her child. It is usually given in the delivery room.
3. What do new mothers crave?
Usually, mothers crave sweet and fatty foods during breastfeeding. Certain foods can create a chemical reaction in the body that increases their cravings.