As natural breastfeeding is, we are not often told of how dry, cracked, chapped, itchy they turn during the feed. These nipple creams for breastfeeding help mothers smoothen the nipple and ease the learning curve providing relief for before, during, and after feedings. However, if you feel the pain is ongoing and causes challenges while breastfeeding, call the consultant for support and guidance.
Choosing the best nipple cream for breastfeeding
There are many choices for nipple creams in the market to choose but to purchase the best one consider the pointers below:
While purchasing your nipple cream for breastfeedding, make sure the label reads safe to use before you breastfeed and doesn't need to wash off. Most creams contain plant-based organic ingredients that are safe to use. For instance, lanolin is a cream with a waxy substance that is found in the wool of sheep. It is known to be the go-to nipple treatment for decades, however, most parents are concerned as they are derived from animals and may contain pesticides. In this case, parents must look for lanolin that's pure-grade, hypoallergenic, and free of preservatives, additives, and pesticides.
Discomfort is the last thing a mother would need. A thick-sticky cream could be tough to apply and may rub off onto the nursing bra leaving a greasy mark. These marks could be prevented by the use of breast pads.
Generally, babies are bothered by the smell or taste of the cream that is dependent on the ingredients used. Therefore, go for a cream which will not cause problems for the baby while they feed themselves.
5 Best nipple cream for breastfeeding
Here are the top nipple creams for breastfeeding mothers to choose from, helping them have smooth nipples while feeding:

This nip balm helps mothers to prevent soreness or heal the sensitive cracked skin. It includes shea butter and coconut oil that helps moisturize the nipple keeping it soft and hydrated. It is made with USDA-certified organic ingredients that are hypoallergenic and unscented making it safe to use while nursing.
2. Lansinoh Lanolin Nipple Cream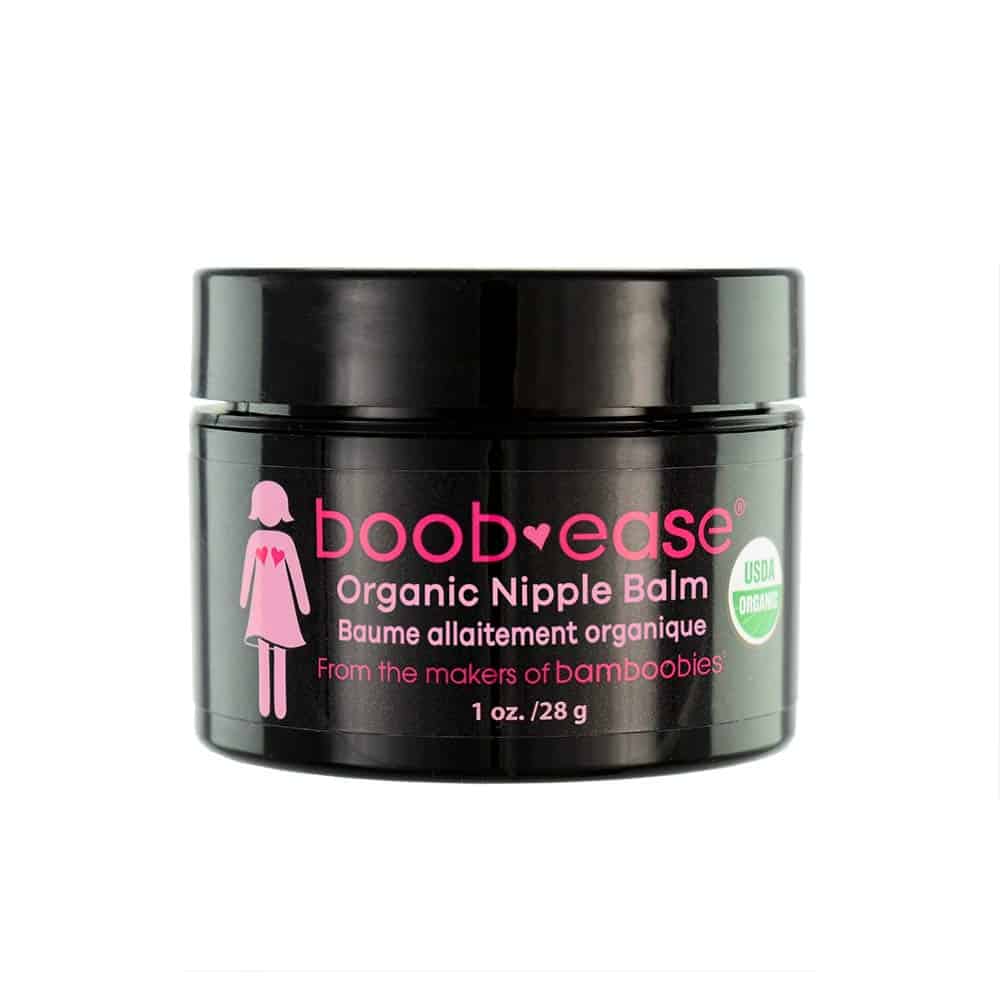 The lanolin nipple cream is a popular purple tube that is a staple for breastfeeding mothers. It uses a special process for refining by creating 100%-natural lanolin that's colorless, odorless, hypoallergenic, and free from additives and parabens. Safe for both, you and the baby as the tastelessness avoids the baby to deter from the daily feeding session. Lanolin could also be used on dry lips, cuticles, heels, and elbows and the thick consistency make it a perfect ointment to smear flanges of the pump for softening suction.
3. Bamboobies boob-ease Organic Nipple Balm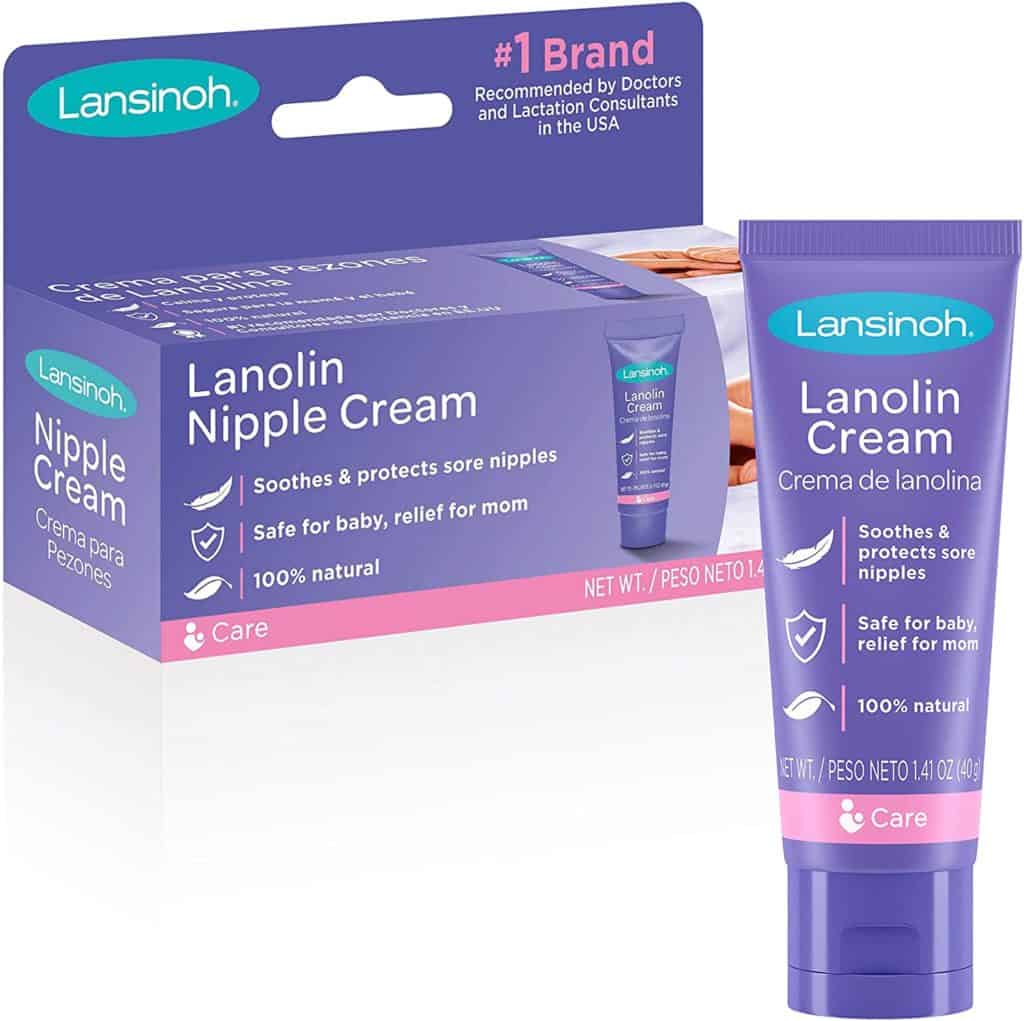 This balm includes virgin olive oil, marshmallow root, beeswax, shea butter, calendula, and Bamboobies ingredient is known for its washable nursing pad made from soft bamboo rayon velour. It softens the tender skin instantly with its non-greasy and non-sticky formula glides.
4. Earth Mama Organic Nipple Butter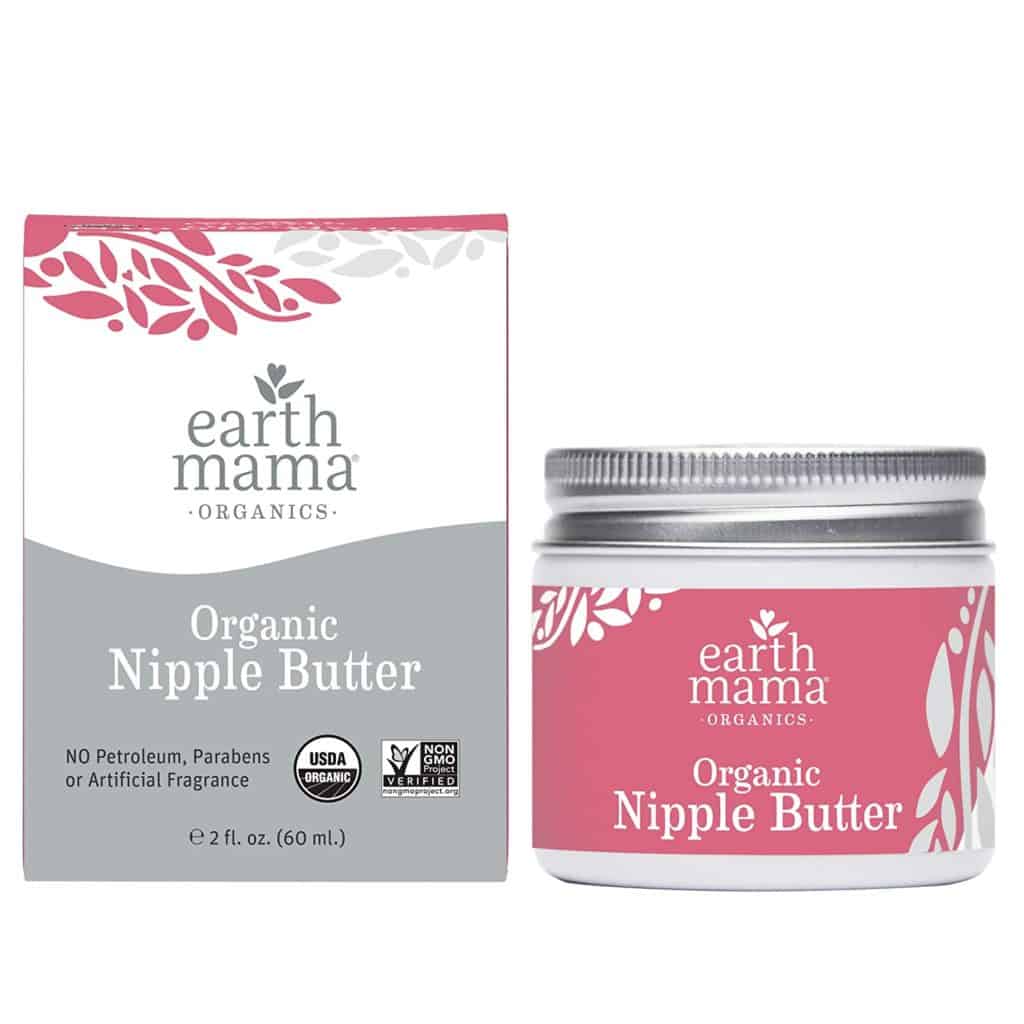 The organic nipple buttercream is made from cocoa butter, shea butter, mango butter and calendula. The smooth consistency makes it easy to apply, smells great, and needs no wiping off. The cream can also be applied as a lip balm, diaper cream, and skin moisturizer. It also comes in a vegan version.
5. Motherlove Nipple Cream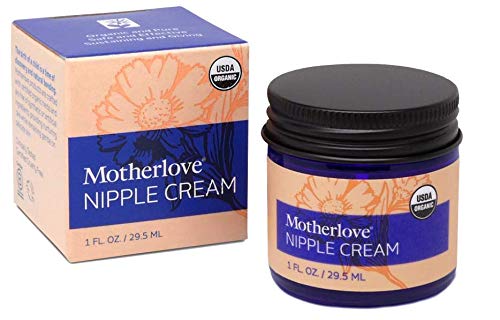 It has natural and plant-based ingredients like calendula, marshmallow, and shea butter that help soothe sore nipples. It also prevents cracking and is lanolin-free with certified organic and cruelty-free ingredients. The cream is easy to apply and not thick.
Nipple creams for breastfeeding mothers are essential as they end up having sore and chapped nipples before, while, and post-feeding. Be sure to purchase a nipple cream that suits both you and the baby well while keeping your nipples smooth and pain-free.
FAQs: Top Best 5 Nipple Creams For Breastfeeding Mothers
1. Is it necessary to apply a nipple cream for breastfeeding ?
Yes! It is a must for mothers to apply nipple creams while they breastfeed the baby, especially in the first few weeks/months. If you do not have a nipple cream handy, apply some breastmilk post nursing and give it a minute to air dry.
2. When should a mother use nipple cream ?
Mothers should use nipple creams for breastfeeding to provide them relief before, during, and after feeding the baby. This helps the nipples from drying, cracking, chapping, an itch, and at times bleeding.
3. How to unclog the nipple pores ?
To unclog the nipple pores, simply apply moist heat in the affected area, or soak the breast in warm water. You can also use Epsom salts or gently rub the blister using a warm washcloth to remove the skin obstructing the milk duct. However, if it does not work, contact your doctor for further assistance.
Rubbing breast milk onto your nipples and areolas and letting them air dry after breastfeeding and pumping is another great way to help heal the tissue. Nipple creams are wonderful and the above article has touched on some great choices but if you do not have access to nipple creams or want an all-natural alternative, breast milk is the best choice!
On behalf of the editorial team at Parenthoodbliss, we follow strict reporting guidelines and only use credible sources, along with peer-reviewed studies, academic research institutions, and highly respected health organizations. To learn about how we maintain content accurate and up-to-date by reading our medical review and editorial policy.