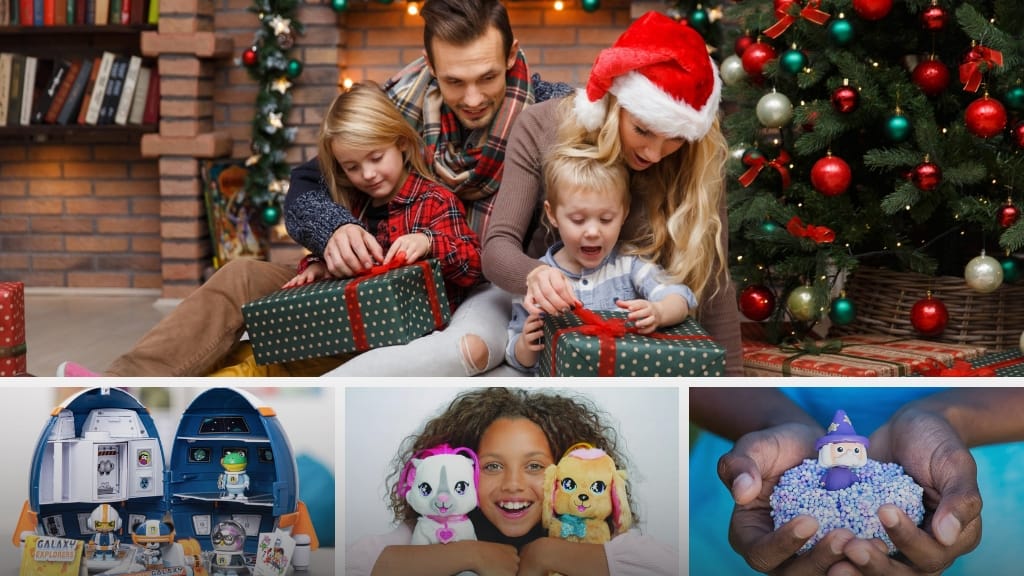 Parenthoodbliss selects the best products based on real-life testing conducted by our staff, members of our user community, the contributors, as well as through research and feedback by experts; here's more about our product review process. The details and prices are accurate as per the publishing date and we may earn commissions through the shopping links on this blog.
Christmas is the most magical time of the year. However, to make it special you have to start planning holiday gifts in advance because for kids, this is very exciting. They expect to see a gift under the Christmas tree every year.
Finding a perfect gift for your kids can be difficult for parents, uncles, aunts, grandparents, and friends. Especially a gift that they actually spend time with. So, to make it easier for everyone, we've made a list of wonderful Christmas gifts for kids that they will love in 2023.
10 Christmas Gifts for Kids
1. Osmo's Genius Starter Kit + Family Game Night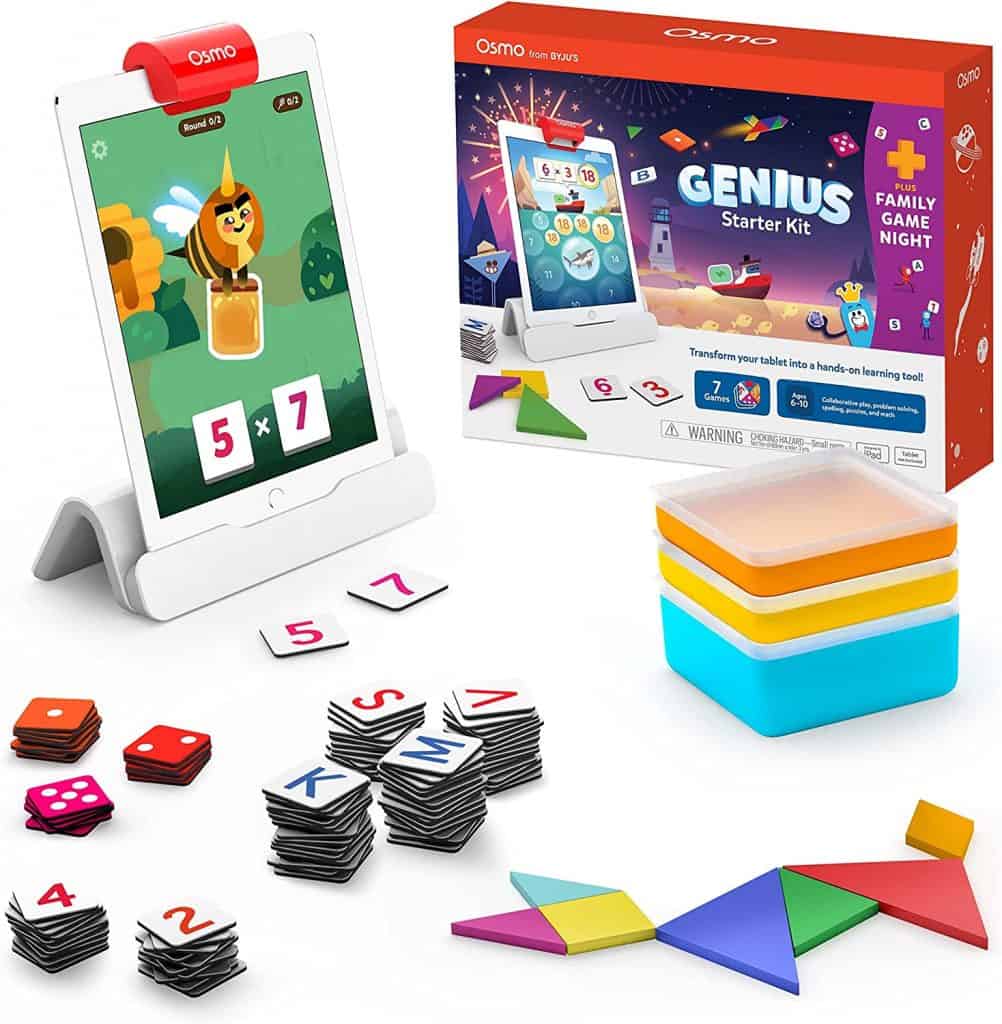 Imagine kids' gifts for Christmas that make learning fun. Oslo's genius starter kit is such a gift because it helps them learn while they play. The kit has 5 games such as Lettertopia, Tangram, Newton, Math Buzz, and Masterpiece. With these games, kids can learn science, maths, art, and words while they are playing.
This is a Christmas Gift for my Son. The package came on time and looked as expected! There was no damage to the box. I wish that they had some of these without the whole starter kit, because we now have 3 of the stands and we don't need that many, but still great!
My 5-year-old loves to play with Osmo. He wants to play Osmo all the time now. He loves learning with this tool. The genius starter kit comes with blocks, letters, and numbers. The cases are a little hard for a five-year-old to open, but easy for him to put away. One of the spelling games he can compete against other children and spell the same word, so he is really happy that he can interact with other kids, but frustrated when another child wins. The stand is sturdy for my iPad and the reflector is easy to put on. I don't have a case on my iPad, so it isn't a hassle for me to set this up. The multiplication games are a bit frustrating for him since he is only five, so we had to change the settings. The only issues I have is the Tanagram game can be a little picky sometimes and wants your child to line things up exactly, my child gets frustrated with this. Not sure if there is a way to 'zoom out' or adjust the iPad camera. (I have an Ipad 7 Gen.) Also, you have to have a solid color background. My child has a colorful table, so we have to use a white piece of paper for him to play. Pictures include Genius Starter Kit & Monster Game and a red case I bought separately (which is not included). All in all a good purchase and keeps my child busy interacting and learning when school is closed instead of watching mindless videos. Would definitely recommend it!
For more product reviews visit Amazon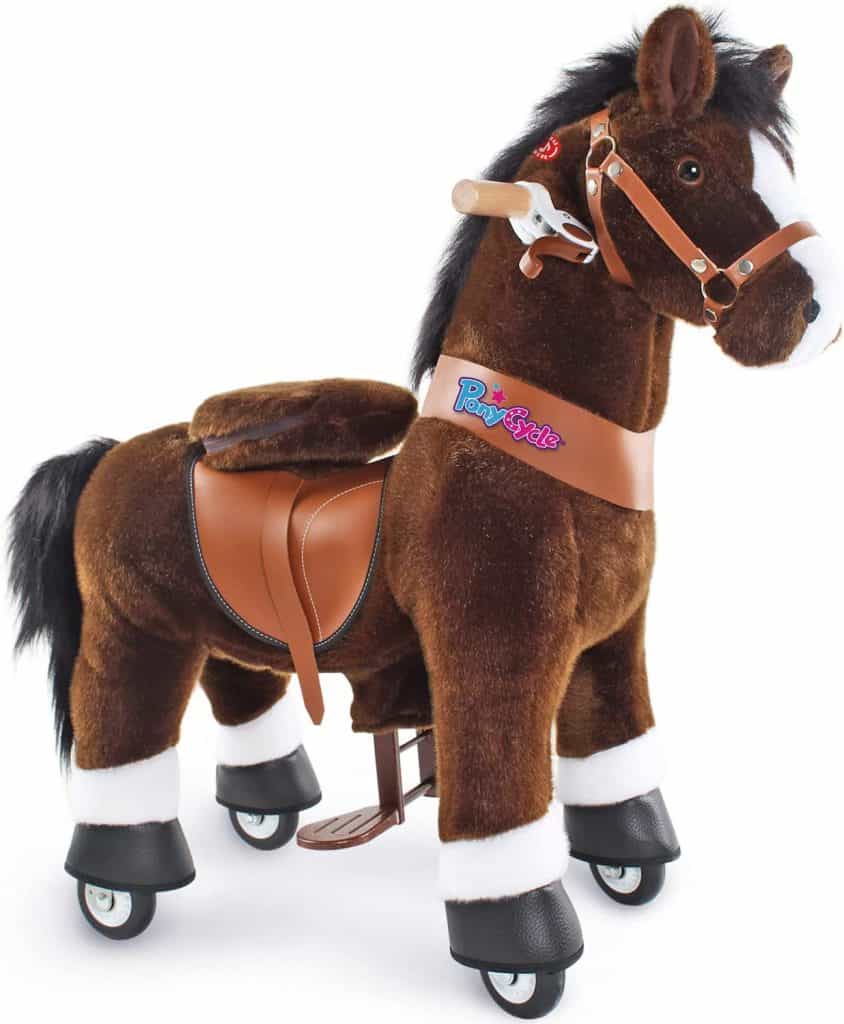 Kids love riding horses and ponies and if your child is asking for one, you're in luck. The unicorns and horses offered by PonyCycle ride like real ponies. Your child will love this gift and it will become one of the most memorable gifts they get this year. Parents will like it too as it is not powered by a battery. Its design is simple and sleek and kids can just hop on it and start having fun. All they need to do is get on and bounce to move the toy forward. It is available in two sizes based on age mainly for ages 3-5 and 4-9. PonyCycle is one of the most unique Christmas gifts for kids
I love this product! My son who is 3 adores it. He rides around the house everyday. We also take it outside and my son rides it ease. I was shocked at the price,… but thought why not give it a try. I don't regret a penny! The owner of the company also wrote me a sweet hand written note asking if I was happy with my purchase. YES! YES! YES! It is very sturdy. Made with quality materials. Although it says the weight is 88lb max weight capacity… my teenagers have rode it and I keep yelling at em to get off! But after several teenagers have ridin' it.. I'm glad to report ALL IS WELL. But I still tell em to keep off. And my 3 yr old agrees! Lol. Thank you for creating a product that literally mimics the actual realization of riding an actual horse. I love that he has to work in order to move it. It only goes as fast as he does or as slow as he does.. but that's what I love. Gotta work for that speed or slow down for a leisurely ride. It's the best toy investment I've made. Expecting baby #6 soon. I'm sure he will enjoy it too when he gets older. Thank you for this product! I'm a happy mama!
My grandchildren have had 3 of these (different sizes) for 3 years now. They love these horses. My 2 year old granddaughter rides the smallest one. I only wish they would place rubber handles on the wooden handles. This would protect objects like cars as they are being put away for the night. As well as help the handles not chip off when a kid drops it on the pavement. All and all very pleased with the craftsmanship and all the nice metal and wood pieces used instead of plastic. These have even been left in the rain a few times accidentally and dried out in the house without any issues. Really like that no batteries are needed!
– Lisa
For more product reviews visit Amazon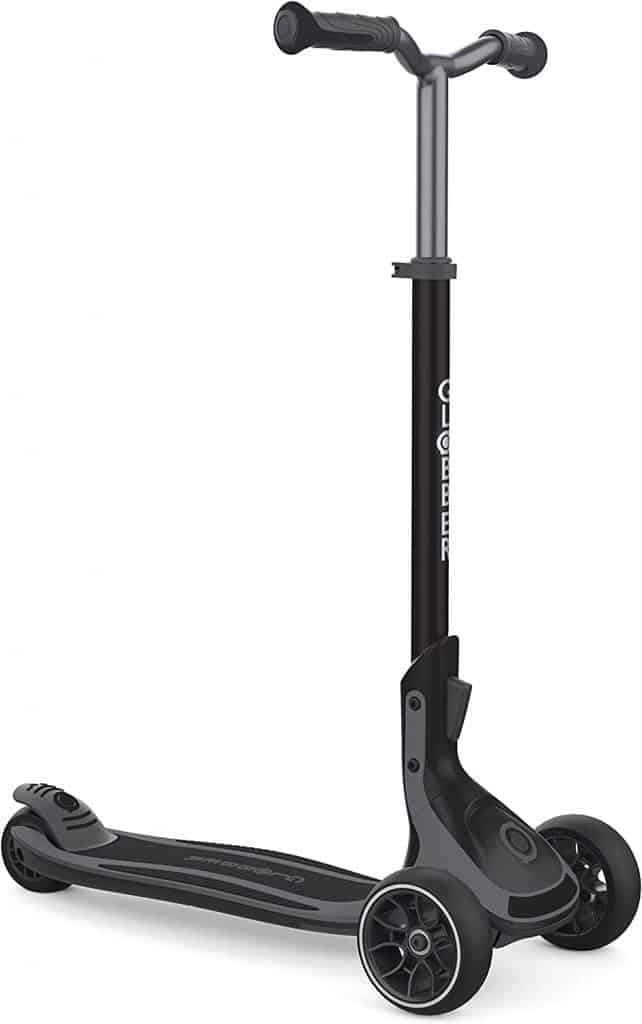 Kids will love this gift as they get to play outside after their school gets over. During the pandemic when kids were mostly playing inside, the gift will be a breath of fresh air for your kids. They will enjoy a 3-wheel scooter due to its 6-height adjustable and curved T-bar, and adjustable steering system. Also, it is a budget-friendly option for kids of all ages.
We bought two scooters for our son's. However, when me and my husband took them to go ride it. We got on there scooters and we had so much fun riding it that way you want to get off. We like the scooter so much that me and my husband are going to purchase some for ourselves so we could all go scootering. Also, great time to do family bondings that's healthy
My boys have already gotten 100's of miles out of their globber scooters, so I already trusted the brand. This scooter has even exceeded expectations. It's sturdy and we'll built. Easy to maneuver and an absolute joy to ride- for everyone in the family! We purchased the grey one for our 7 year old- but I'm sure Mom and Dad will be riding it too!
– MamaR
For more product reviews visit Amazon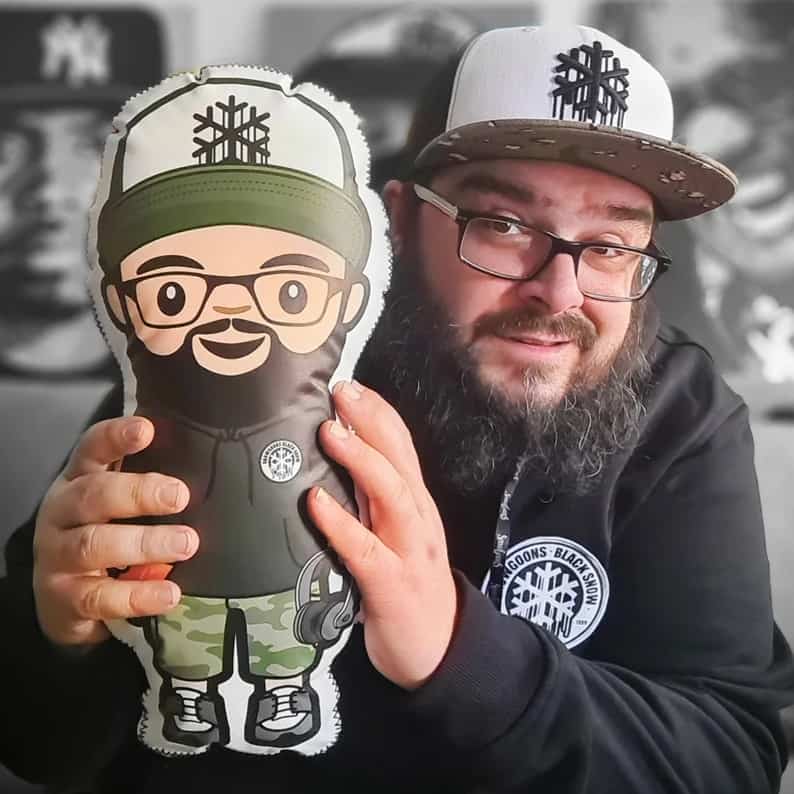 A doll is a great Christmas gift, but a doll that looks like your child is an even better gift. Other than Christmas, you can celebrate an accomplishment at school with these custom dolls. Have a selfie wearing a fun outfit and Selfies will create a hands-on doll that will include all the small details such as hair color, birthmarks, style, and fun accessories. Kids really enjoy this personalized gift as they get to see themselves in doll form. It is genuinely one of the most unique Christmas gifts for kids.
5. Feltman Brother Collectible Doll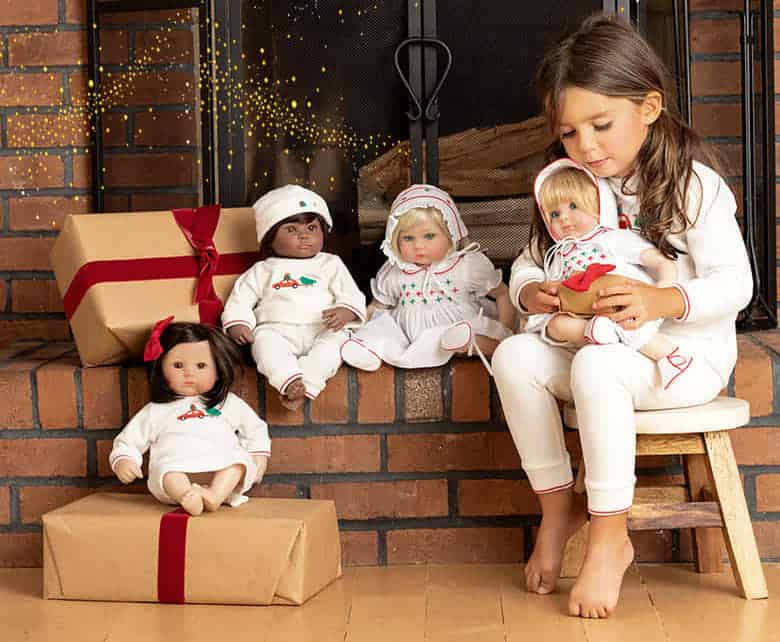 Feltman Brothers offer an exquisite line of lifelike dolls that are made of soft vinyl and a squishy huggable body. The company has been making these dolls for the last 100 years and the dolls reflect this craftsmanship. Every doll comes with a Feltman Brothers onesie and bonnet.
6. Tutu Cute Dance Fashions

Kids usually love to dress up and for this very reason, dance wear, tutus, and costumes are great gifts for kids. You can get one from Tutu Cute Dance Fashions this holiday season. This small company has athletic, gymnastics, and dance wear from all the reputed brands so that you can buy the best ones for your kids at one place. Whether you are looking for a full glitter costume, a dance dress, or a soft tutu, Tutu Cute Dance Fashions has it all.
The length was good, maybe even a bit roomy, but the waist around her belly was a bit tight. She's only 19 months old, so I expected it would fit her longer but I don't expect this to last past a few months.

Very cute and I love the sleeves. Leggings for colder days fit perfectly with it.
Dress isn't snug but that's ok, she'll grow into quickly. Has plenty of stretch for her to grow into & material quality is excellent.
7. Unicorn Baking Kit from The Cookie Cups
Some kids love to play house and the Cookie Cups make baking exciting for kids with its Unicorn Baking Kits. Little kids can use their imagination and cook up delicious mini cookie cups. The Cookie Cups is a family-owned business and it offers this kit with everything a kid needs such as a measuring cup, an apron, a unicorn plate, a baking pan, and all the ingredients to make cookies.
Last year I got my granddaughter a monthly baking kit. I must say just this one box exceeds all the boxes she got with the other monthly subscription. I also order my other granddaughter the pizza box directly from the vendor. I hope there are more in the future.
We bought this kit for our niece and nephew and it's just what we were looking for. Very sweet and clever plus it contains everything we need to make delicious treats! I highly recommend!
For more product reviews visit Amazon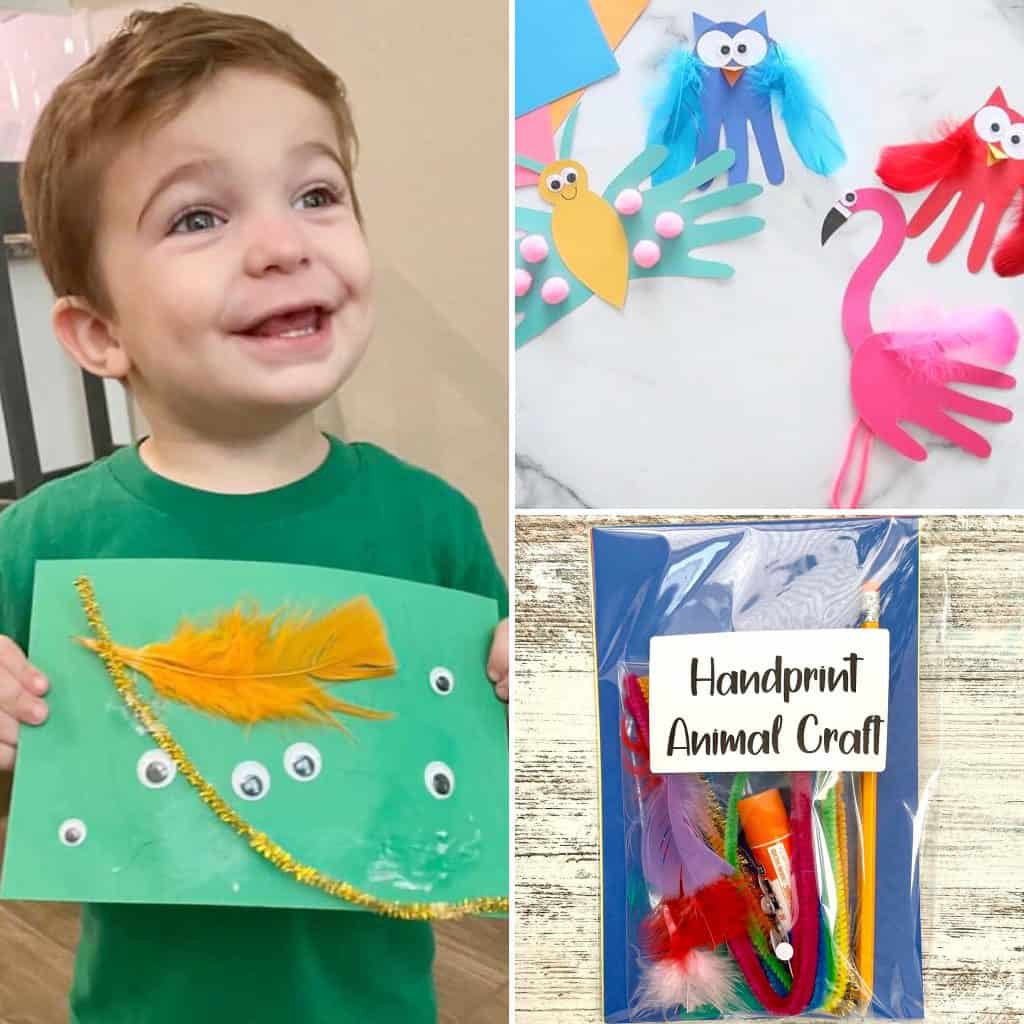 Making Memories box is an excellent Christmas gift for kids because it sparks their creativity and keeps them busy during the holiday break. It takes care of all the hassle of shopping for crafting essentials, planning engaging activities, and prepping. The Making Memories Box keeps it simple with a monthly curated box of creative supplies and clear instructions for getting crafty. Each box has five family activities, a game, a kid's art or craft, an activity, and a keepsake.
9. Paint with Crystals 3D Clock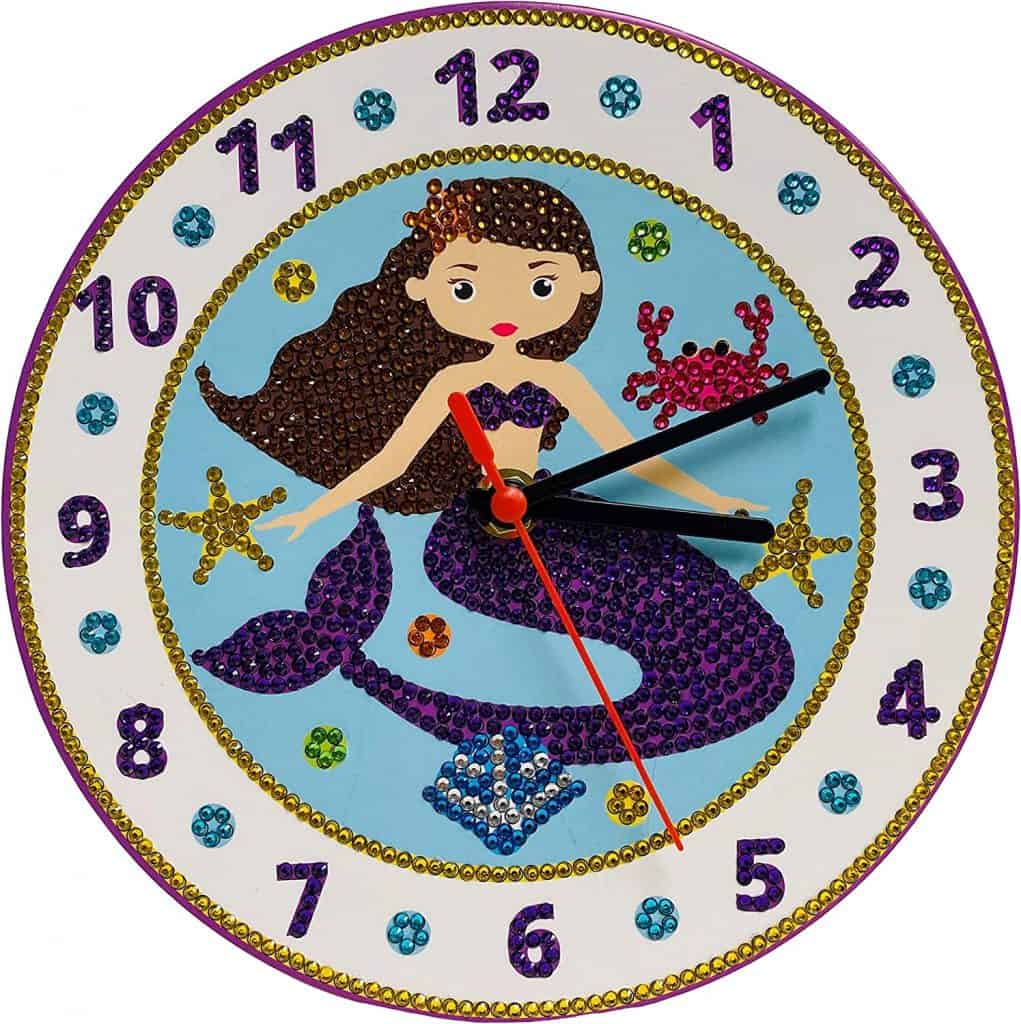 Craft is a great way to keep your kids occupied and, at the same time, creative over the winter break. The Painting with Diamonds 3D Diamond Clock is an excellent way for kids to develop hand-eye coordination, and motor skills, and enhance creativity. Also, they are excellent for decorating a kids playroom, bedroom, or a place where they learn. Your kids will love to learn to tell time with a clock that they made. Lastly, it is available in four styles, butterflies, mermaid, football, and soccer.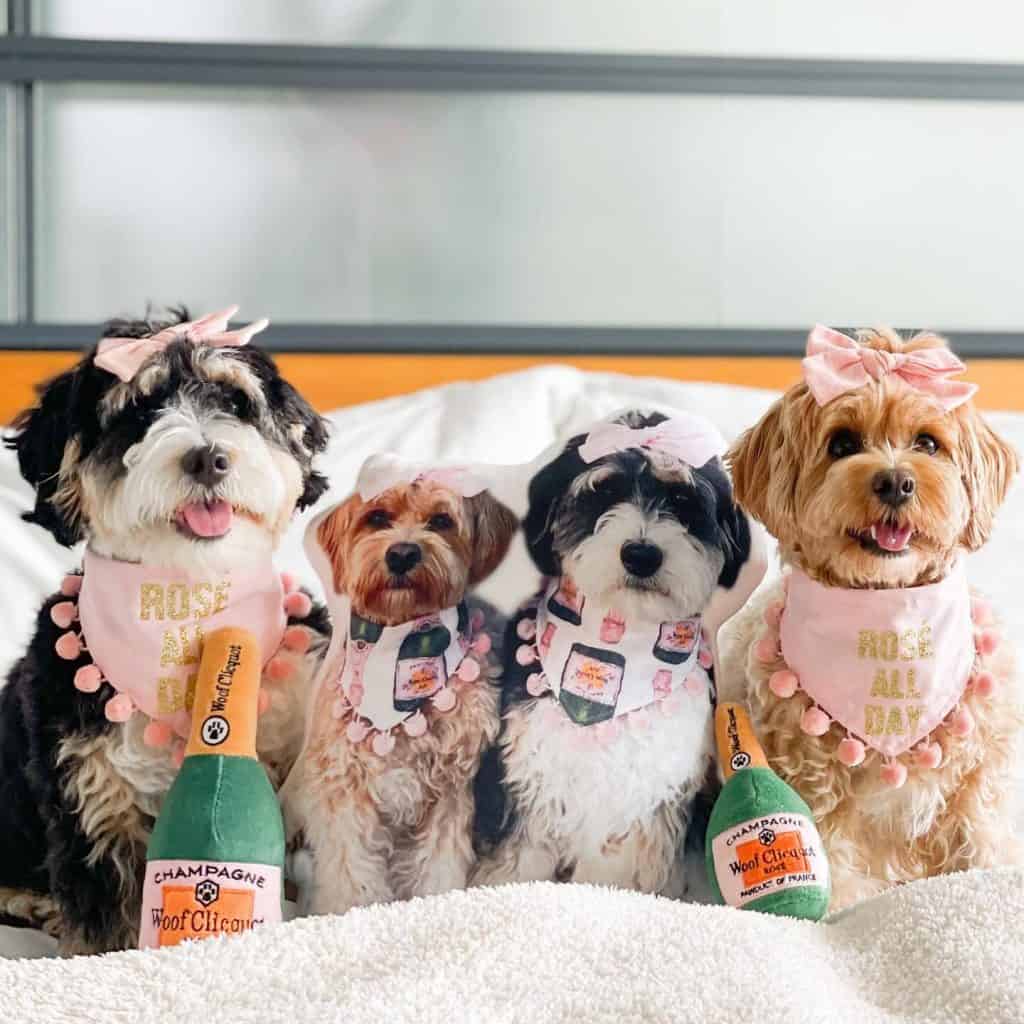 If your child loves pets then Petsies Pillows are a great gift for them. These pillows are made from a picture of your pet, which could be anything from a cat, a dog, a monkey, a bird, or even a snake or a rat. You just upload a higher-resolution photo and Petsies Pillows will print it directly on a cuddly, soft, and huggable pillow. Also, these are full-body personalized pillows made in your pet's shape and printed on both sides. This is a great kids' gifts for Christmas or for any other occasion.
Final Word on Christmas Gifts for Kids
Christmas is a very special holiday season for kids as they are looking forward to presents all year. Therefore, it is important for parents to get a special gift for their kids. We hope that the list of gifts that we mentioned in this article will help you choose a great gift for your child.
Christmas Gifts for Kids FAQs
1. What is the best Christmas gift for children?
Well, there are many options but some of the best ones are Osmo's Genius Starter Kit + Family Game Night, Ultimum Kick Scooter, or Selfies Custom Dolls. The Ultimum Kick Scooter would be better if you have kids between 8-12 years of age as they love to go around the block and explore.
2. What do you get a 10-year-old for Christmas?
A 10-year-old would love a Tutu Cute Dance Fashions dress if you have a girl. If you have a boy, a Making Memories Box would be a better option as they can learn the arts and crafts while making some memories.
3. What gift should I get for my daughter?
Personalized gifts are an excellent choice for your daughter. There are several personalized options such as personalized chocolates, greeting cards, water bottles, fashion accessories, kitchen accessories, and more. Getting all the personalized stuff to school would make your daughter a star among her classmates.