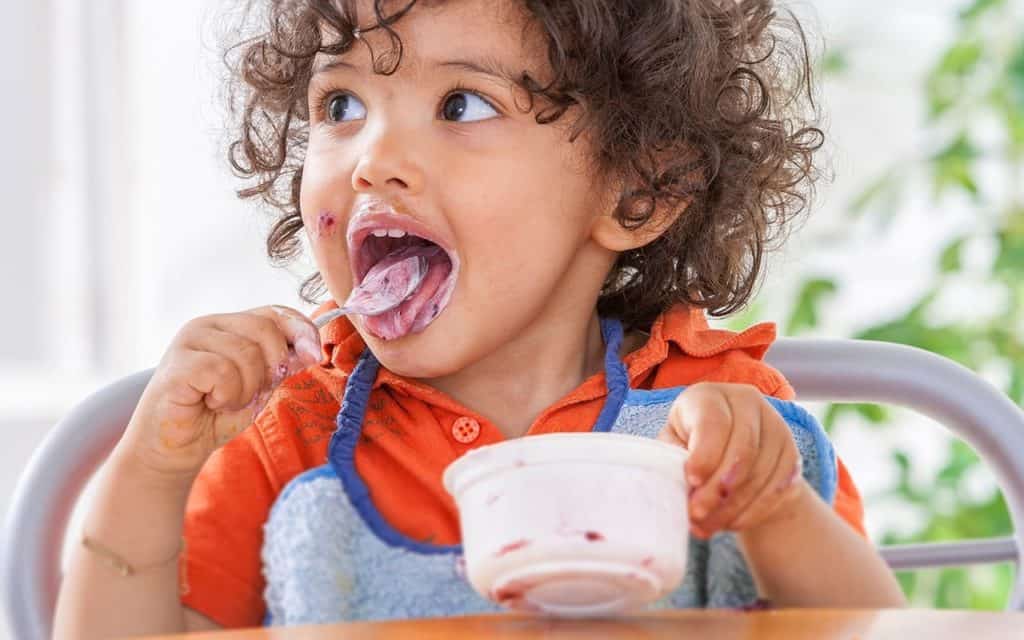 Best yogurt for babies are made with whole milk that is unsweetened and organic making it a perfect first meal for a baby. This nutritions high food has the presence of probiotics, fats, and protein that provide the baby with a boosted brain and belly.
But, what if the little one refuses to confuse yogurt? Don't worry! We've got you!
Here are a few ways to help you make the yogurt tastier for your baby:
Applesauce
Sweet potato
Mashed bananas
Pureed pumpkin
Pureed pears
Mashed avocado
Add the above into the baby's yogurt and watch them smack their little lips with a smile.
Note – Avoid sweetened artificially flavored yogurts as they do not add to the heath of the baby. This is why pediatricians recommend purchasing plain whole milk yogurt. It helps monitor digestive problems and allergies.
What To Look For When Choosing Best Yogurt For Babies?
In a nutshell, the best yogurt for babies is the one that offers high-quality nutrition that is also reliable and not artificial. To help you out with your pick, here are a few things that you must look for when buying the best yogurt for babies in 2022:
Unlike the adult yogurts that are commonly low-fat, the yogurt for babies, especially those who are under 3, needs fat from their dairy products. This is because full-fat milk contains omega-3 fatty acids that are essential for the development of healthy brain development.
Organic baby yogurts have a lower risk of exposure to pesticides that could cause certain health problems in both kids and adults, especially with repeated exposure.
There are a few brands that contain live cultures and are used to break the milk down into protein and also produce lactic acid. This is what brings the sourness to the yogurt. While some have 6, the others have 2 strains.
There are unique fermentation processes that each yogurt undergoes and affects its consistency and flavor. That means, there are some that are thicker than the others, especially for full-fat yogurts. Therefore, do not be afraid to try more than one brand if the baby doesn't like one.
What to Avoid When Choosing Best Yogurt For Babies?
As we are aware, the intake of sugar in babies, especially in the first year is more, all thanks to breast milk and formula. This is why it is better to pick yogurts that are made with pure cane sugar and no artificial sweeteners such as neotame, aspartame, sucralose, and saccharin as they cause health problems like diabetes, cardiovascular disease, obesity, and weight gain in babies.
2. Artificial Flavoring and Colors
Given the high demand, there are some brands that end up using artificial color and flavor to the yogurt that takes away its richness. Therefore, it's a good practice to make a conscious effort to avoid such incidents.
To help parents find the perfect yogurt for their babies, we have accumulated a list of the best yogurt for babies in 2022;
1. Earth's best organic fruit yogurt smoothie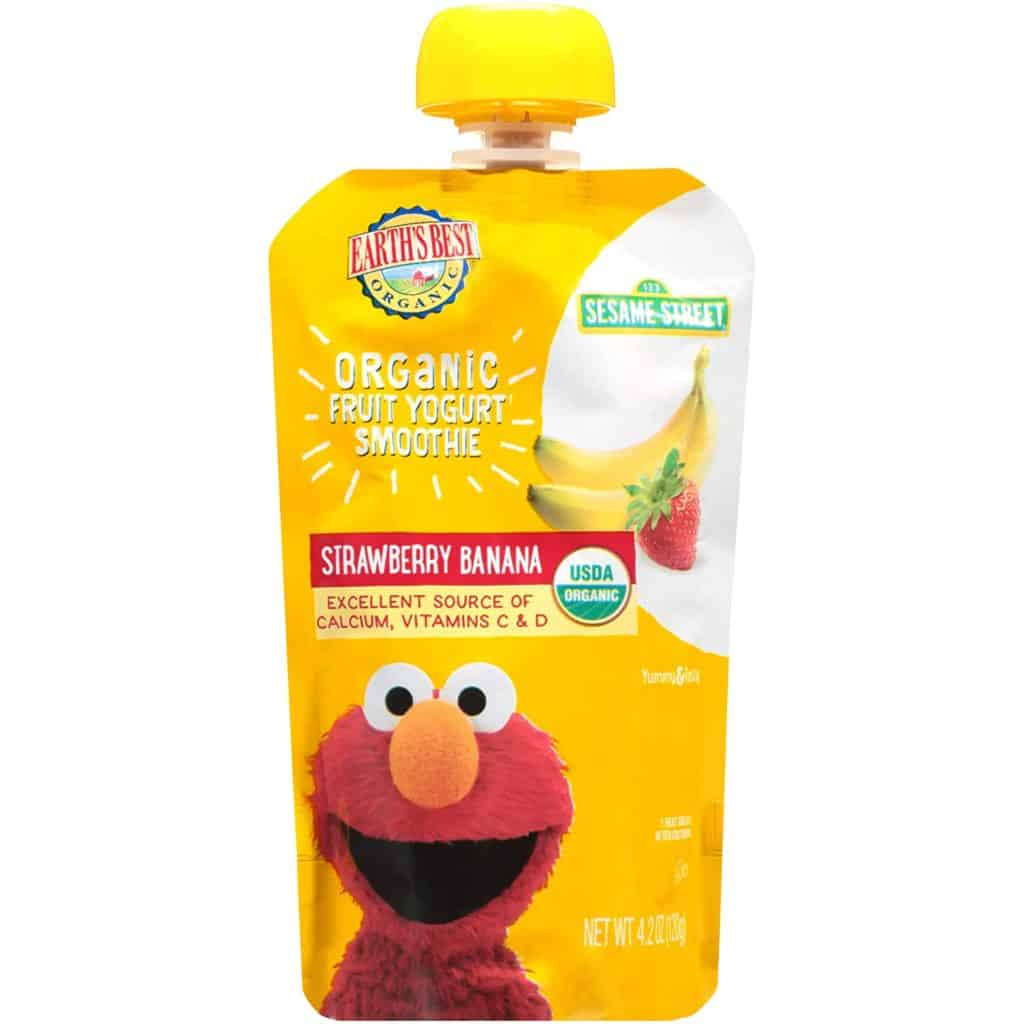 This yogurt is a blend of fruit purees that is rich in vitamin D. It is sold in a pouch that makes it easy to consume and uses non-GMO ingredients that are certified as kosher and organic.
Also, the pouch is resealable, with no hassle of plastic wraps, and features a cute sesame-street themed design.
2. Happy baby organic yogurts - Freeze-dried snacks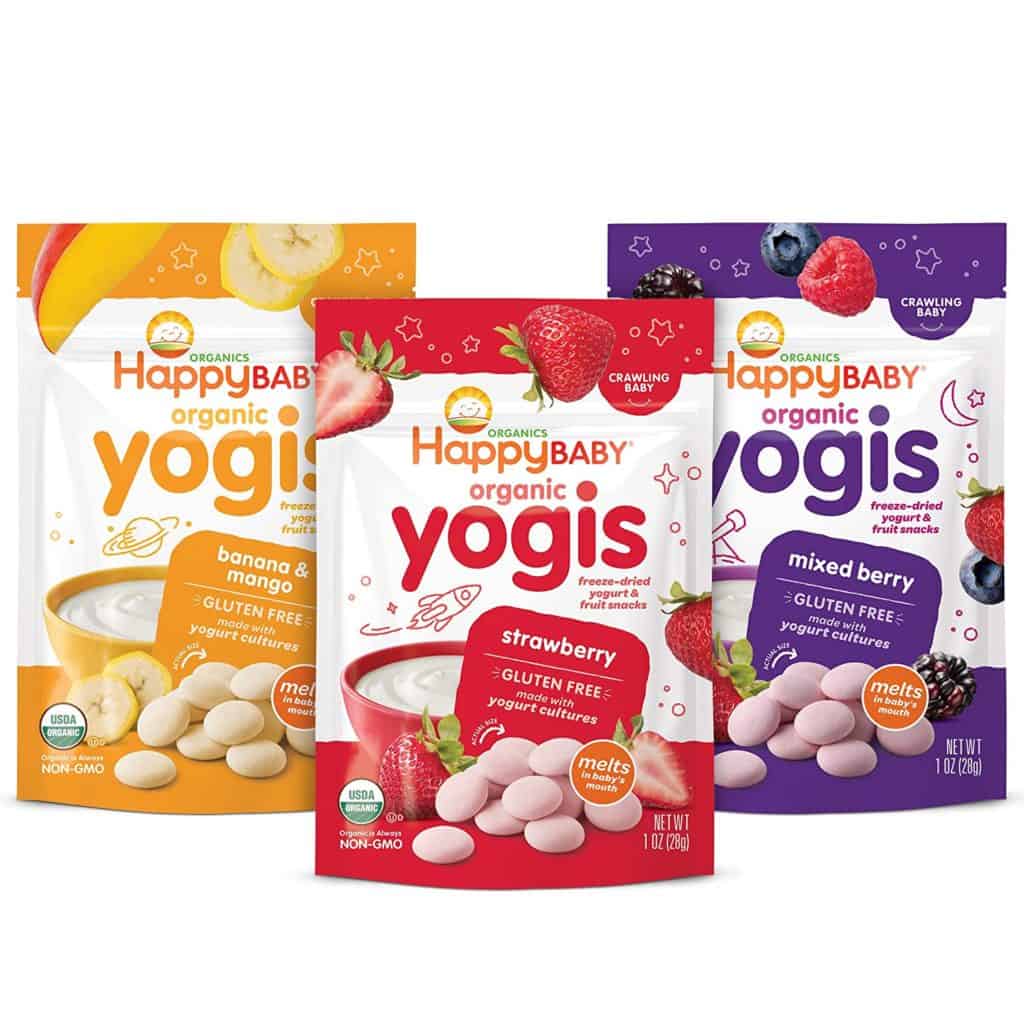 This best yogurt for babies is also certified as organically made with purees that melt away in the mouth of the baby. They are perfectly sized for grasping that makes the baby feel independent and happy.
These designed yogurts are also great for older babies and toddlers, with no added sugar, and have large freeze-dried drops too. However, the only downside is that they can be dangerous if the bag is left open for days or become slightly stale.
3. Mama bear organic stage 2 baby food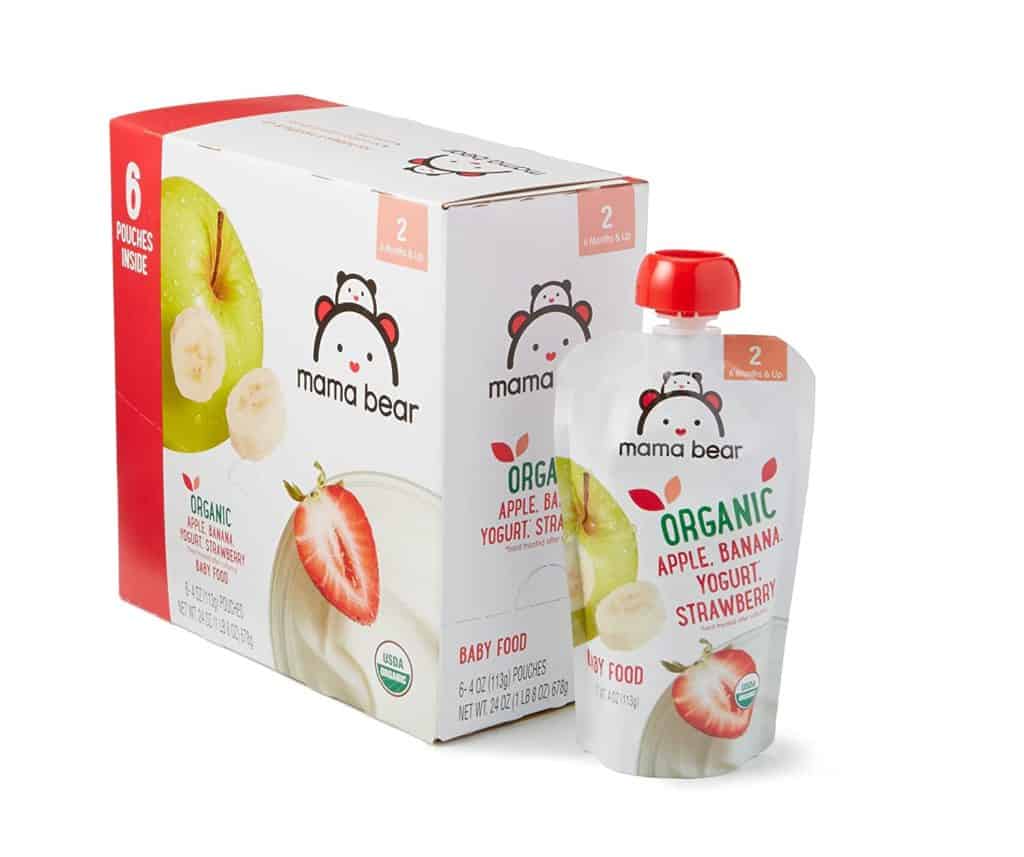 The Mama Bear yogurt has no artificial colors, flavors, GMO ingredients, or added salt. But have organic ingredients that preserve color like fruit purees, and added vitamin C.
Stage 2 means that the yogurt is suitable for babies 6 months and older, a perfect time to introduce yogurt. It also has a cap included on the resealable pouches.
4. Gerber purees organic yogurt pouch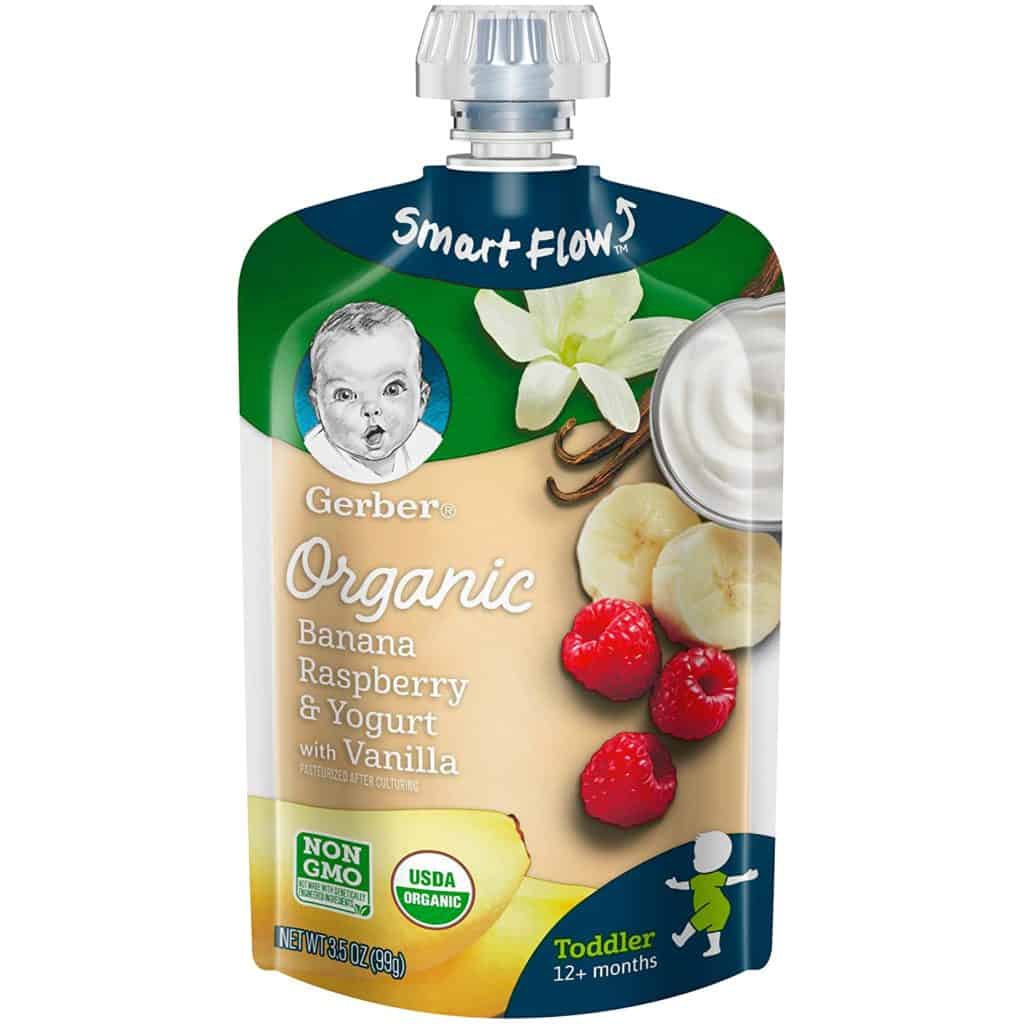 This organic best yogurt for babies is made of fruit purees that have at least a dozen flavors, making it fruitful for the little one. It contains no artificial ingredients and is non-GMO with BPA-free packaging.
The best part about the yogurt is that it has a smart flow spout that avoids choking hazards.
5. Stonyfield farm YoBaby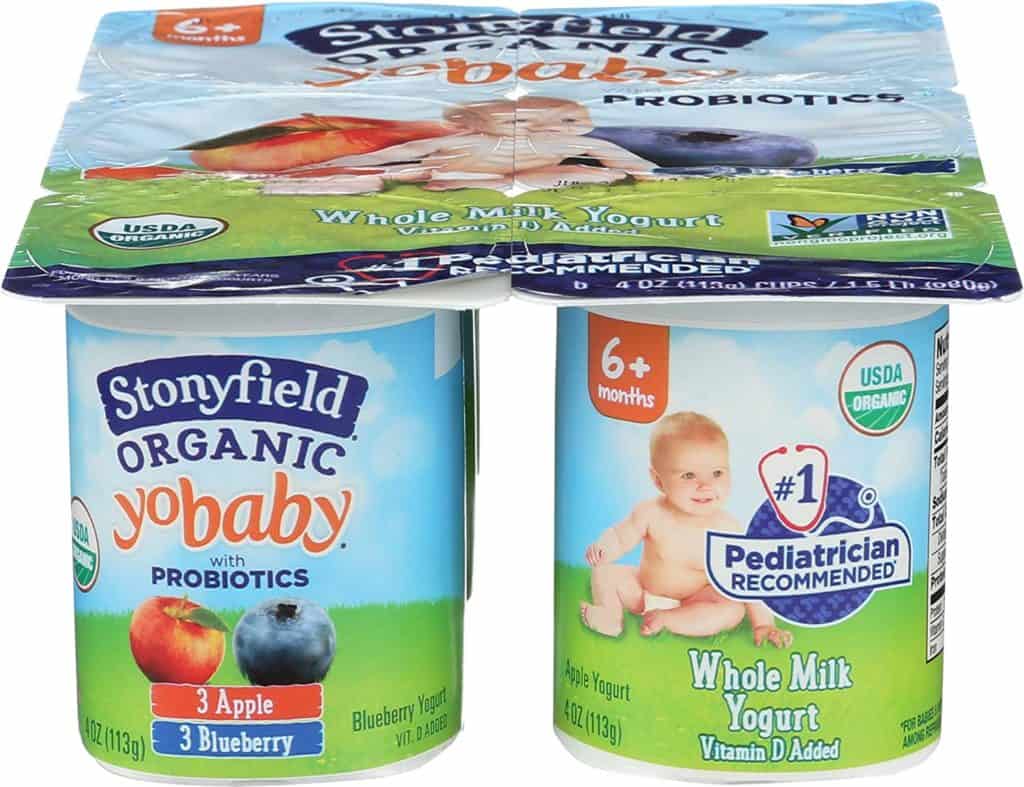 This yogurt is available in a wide variety of flavors, helping to entice the little one's taste buds. It is also available in plain flavors, allowing you to mix your combination of flavors of the baby's choice.
However, the downside of the yogurt is its large portion sizes, of about 4-ounce, that is too big for the baby's appetite. This will result in you usually containing the yogurt in refrigerators that could invite un-healthy bacterias .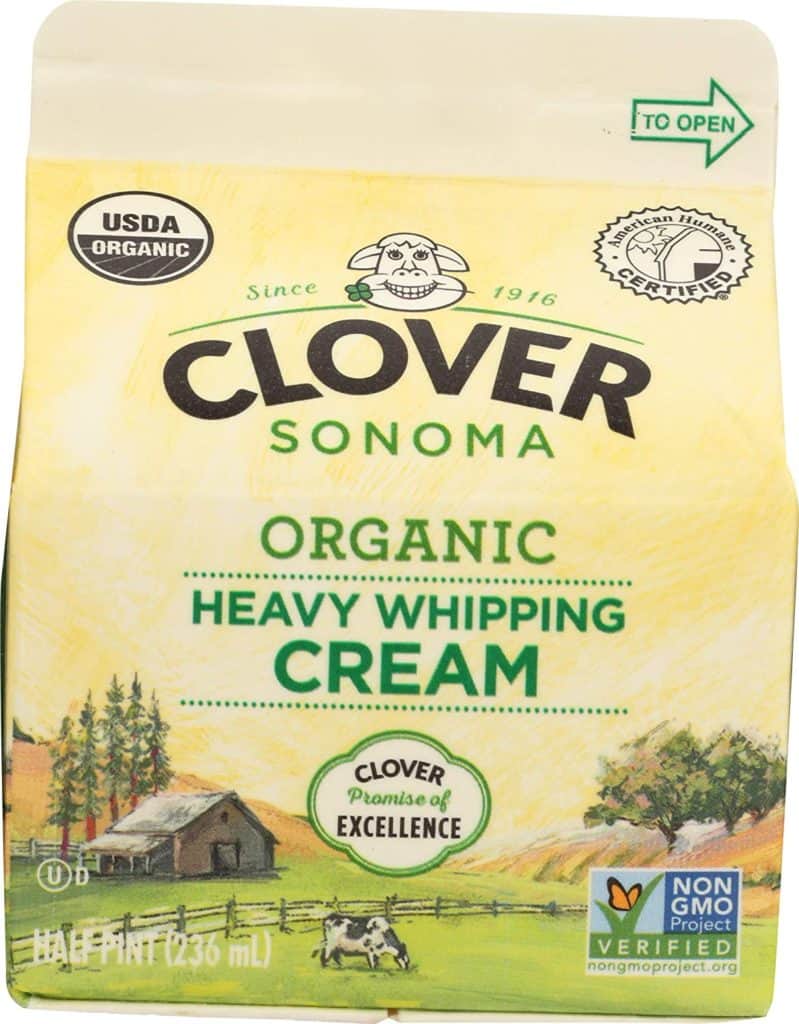 This organic yogurt comes with cream on top of it that adds to the health portion of the babies. It is certified by the American Humane Certified option, great for the parents who are animal-conscious.
This Clover Organic best yogurt for babies comes in both, plain and combined flavors with a creamy texture making it a perfect blend in smoothies or homemade yogurt drops. 
7. NurturMe Organic Dairy-Free Yogurt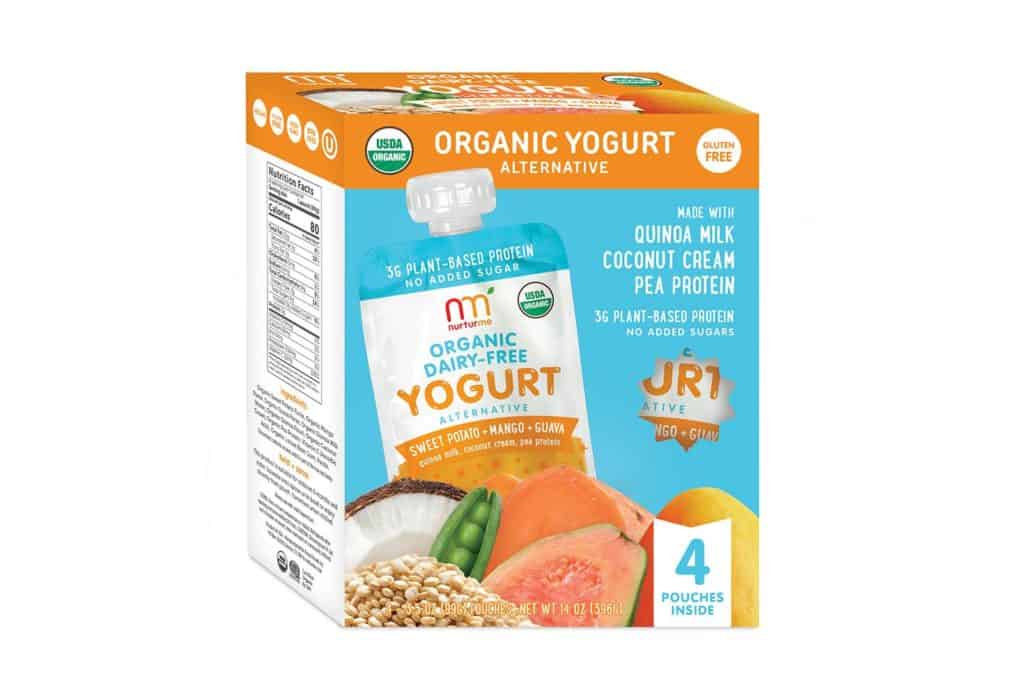 Does your baby despise the protein offered by the milk? If yes, this yogurt is what you need! The NurturMe yogurt is made with quinoa milk, pea protein, and coconut cream that prevent any allergies. It is certified organic, gluten-free, non-GMO, vegan, and kosher, and free of soy, dairy, or eggs.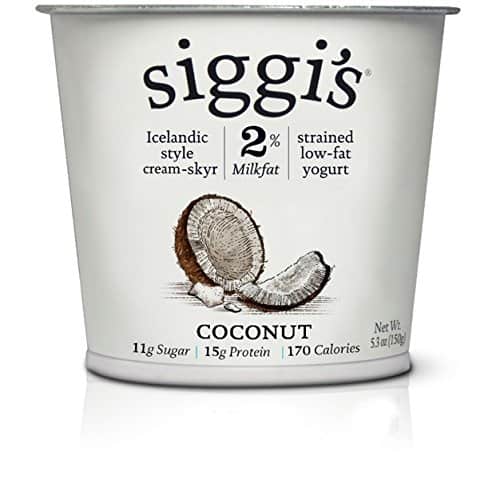 Siggi's best yogurt for babies has a deliciously creamy texture due to the added cream with lots of flavors. Picking up the best yogurt means the absence of sugar, no aspartame, sucralose, or other artificial sweetener added. However, sugar from pure cane and fruit isn't harmful.
Siggi's have 2% milk fat that results in good levels of energy for the baby with 5 live active cultures for the baby's healthy gut.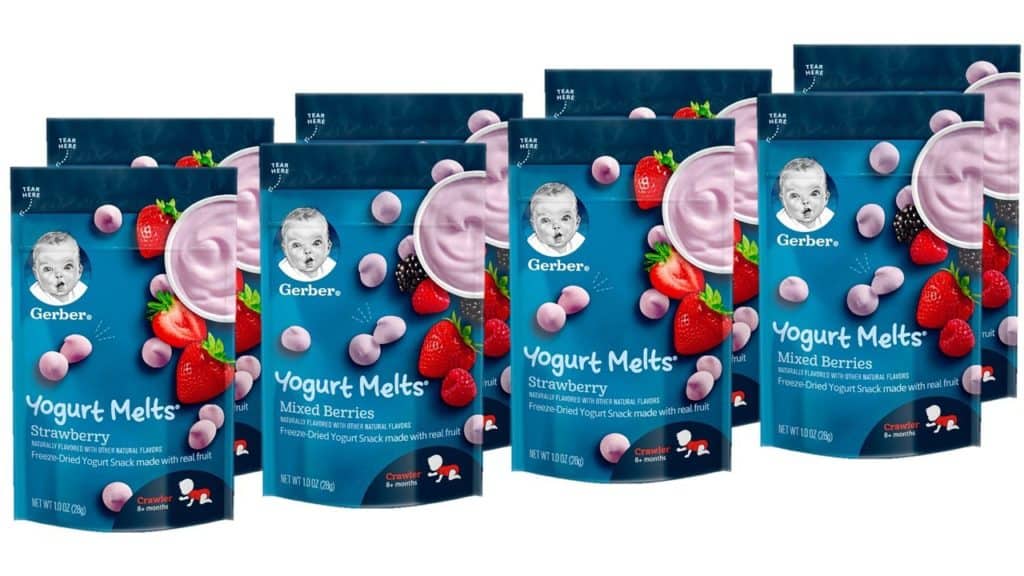 The Gerber yogurt is known to be the best for babies still learning to chew and swallow as it has freeze-dried chewable that dissolve on the baby's tongue.  
They are made with dried food and do not contain any preservatives, artificial sweeteners, or artificial flavors. Featured in a large shape, the yogurt is easy for the little ones to hold and eat from, with a good source of vitamins A, C, and E.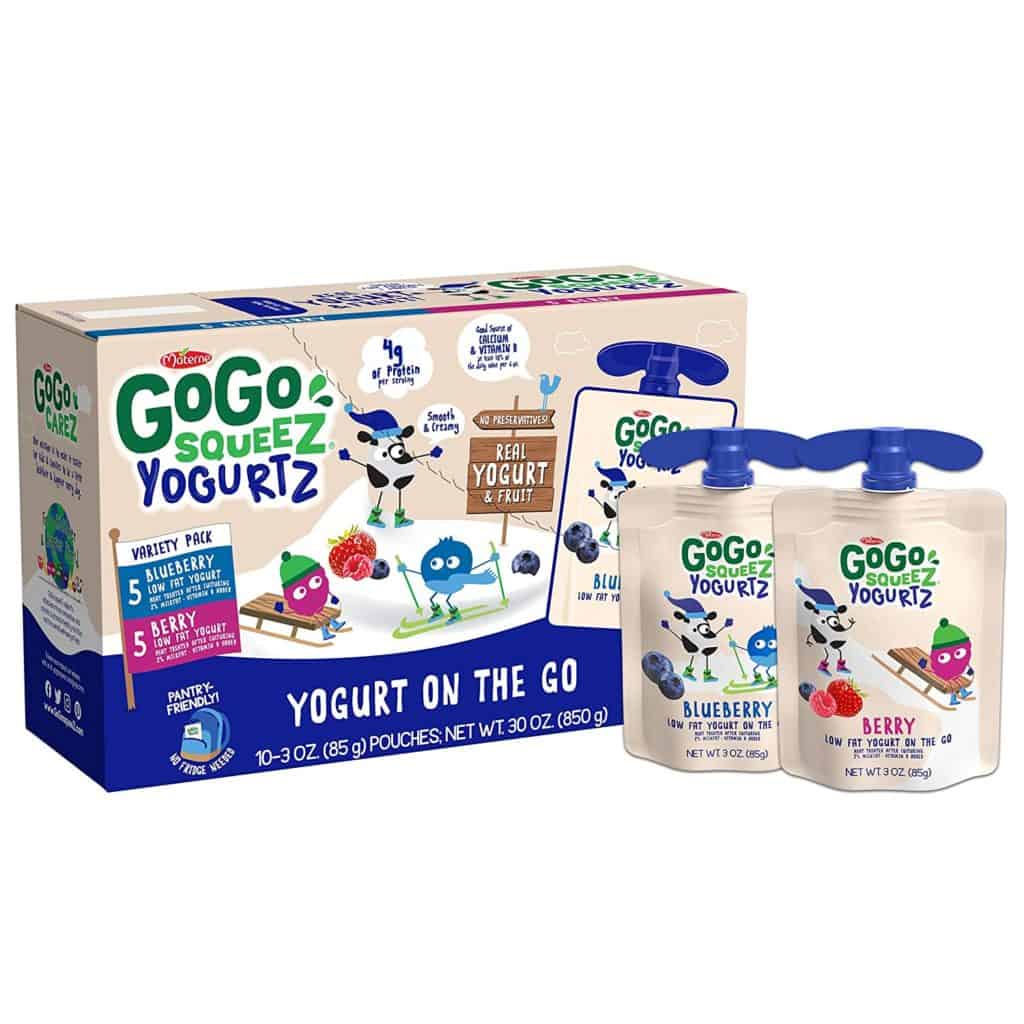 This best yogurt for babies is healthy and tasty that goes through the sterilizing process, making it shelf-stable, friendly, and safe to eat. It is a high-protein snack with a good amount of protein, calcium, vitamin D, and the creamy goodness texture loved by both the baby and the parents. 
As soon as your baby is ready for solids, it is a good idea to introduce them to yogurt. It is healthy, tastes great, and is full of vitamins and probiotics. However, remember to introduce plain yogurt first to know if the baby has any milk allergy or finds it difficult to digest. If so, it is best to wait a month or two. Besides that, yogurt is great for kids, and all you need to do is find the one that suits the little happy baby the best.
Best Yogurt For Babies FAQs
1. How does yogurt benefit babies ?
Yogurt is a great source of dairy for your baby as well as for the toddlers as they have live active cultures, are good for digestion, are probiotics, healthy for the baby. However, remember to introduce the baby first with the plain yogurt to know of any allergies, if at all.
2. Is it ok to feed the baby regular yogurt ?
Yes, you can. There is no hard and fast rule for you to feed the baby with a specific yogurt. However, the only reason we attempt to give the baby an infant manufactured yogurt is as it avoids the artificial flavors, sugar, and are certified organic (meaning a lower risk of pesticides). If at all you are sure of it being healthy in its make, you can feed the baby regular yogurt.
3. Is greek yogurt good for babies ?
This question depends on how the baby feels about the greek yogurt as it is much heavier compared to the whole milk yogurt. Most babies are ok with digesting the Greek yogurt, however, many can't break the proteins down, resulting in gas and constipation.
On behalf of the editorial team at Parenthoodbliss, we follow strict reporting guidelines and only use credible sources, along with peer-reviewed studies, academic research institutions, and highly respected health organizations. To learn about how we maintain content accurate and up-to-date by reading our medical review and editorial policy.