Excited packing for a weekend trip, or to visit the parents? Well, could come in your way as a downsize; but hey, we're here for your rescue!
Umbrella Strollers are a must for new parents as they are light weighted, smaller compared to the full-size stroller, easy to load and keep your little one riding in style.
They are a pared-down version of the traditional strollers and can weigh up to 6 pounds. Made easy to carry around with a shoulder strap and are easy to fold down to the size of an umbrella!
Most strollers are designed for babies 6 months or older. Some of them are even good for infants and if you plan to put your newborn in it is recommended to make sure the strollers are sturdy and have seatback reclines.
Here is a list of the top ten Umbrella Strollers:
1. Summer Infant 3Dflip Stroller
Parents who like to keep an eye on their kids even while they push them should get this stroller as soon as they can. With most umbrella strollers that face the other way that doesn't allow parents to check on their kids, Summer Infant 3D Flip works perfectly as it has a reversible seat design that allows the baby to ride facing their parent.

It has an aluminium frame that weighs 17 pounds and has a carry strap that collapsed for the convenience of traveling. Its versatile seat reclines to six different positions that ensure the baby's comfort and the canopy features a window to peek and check on the baby. This stroller can be used with babies weighing five pounds to 50 pound big kids.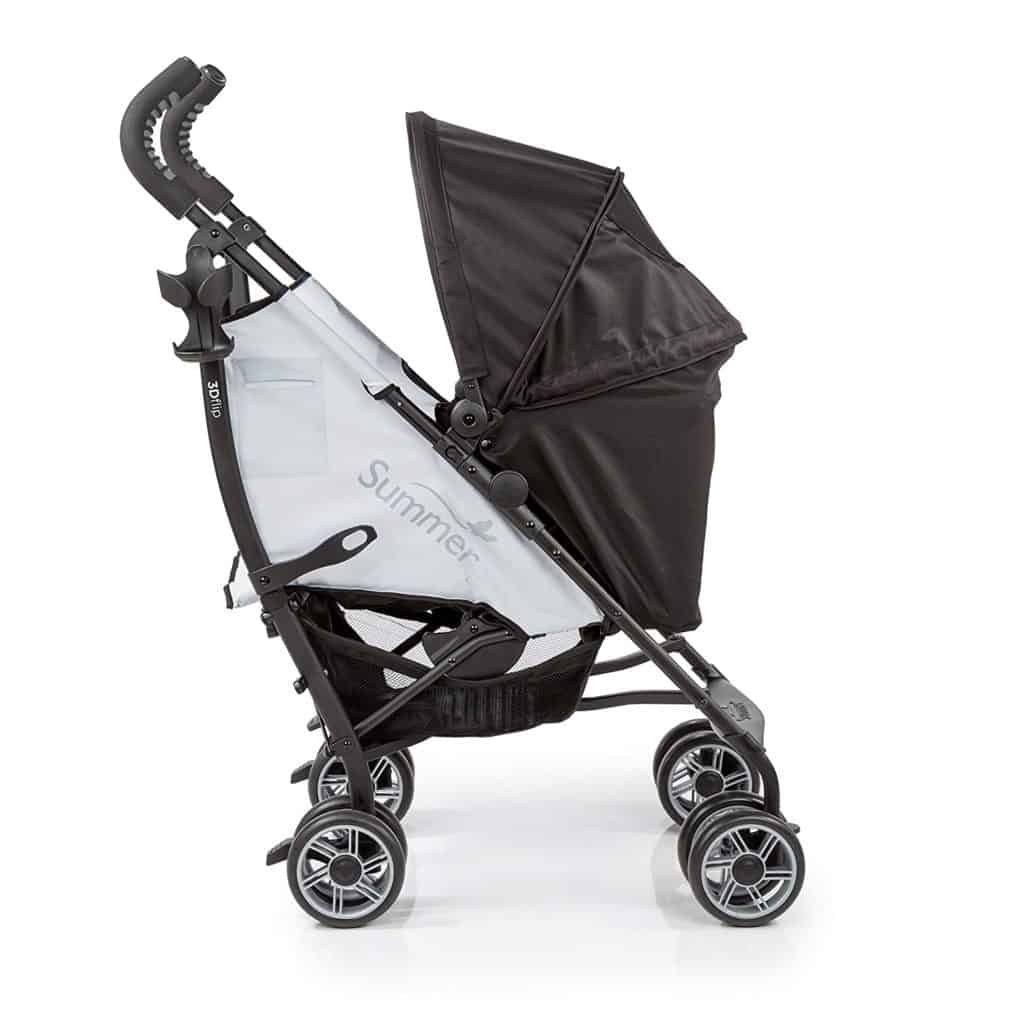 2. Summer Infant 3D lite Stroller
This is a stroller within the budget that weighs up to 13 pounds for babies who weigh 50 pounds to 43 inches tall. Summer Infant 3D lite is lightweight with a durable aluminium frame, seat with four recline positions, and five-point safety harness.

This stroller is also equipped with a removable canopy that has a flip-out visor for sun protection for your baby with anti-shock front wheels that are lockable. Added to which the stroller has an extra-large storage basket with a rear storage pocket to store essentials.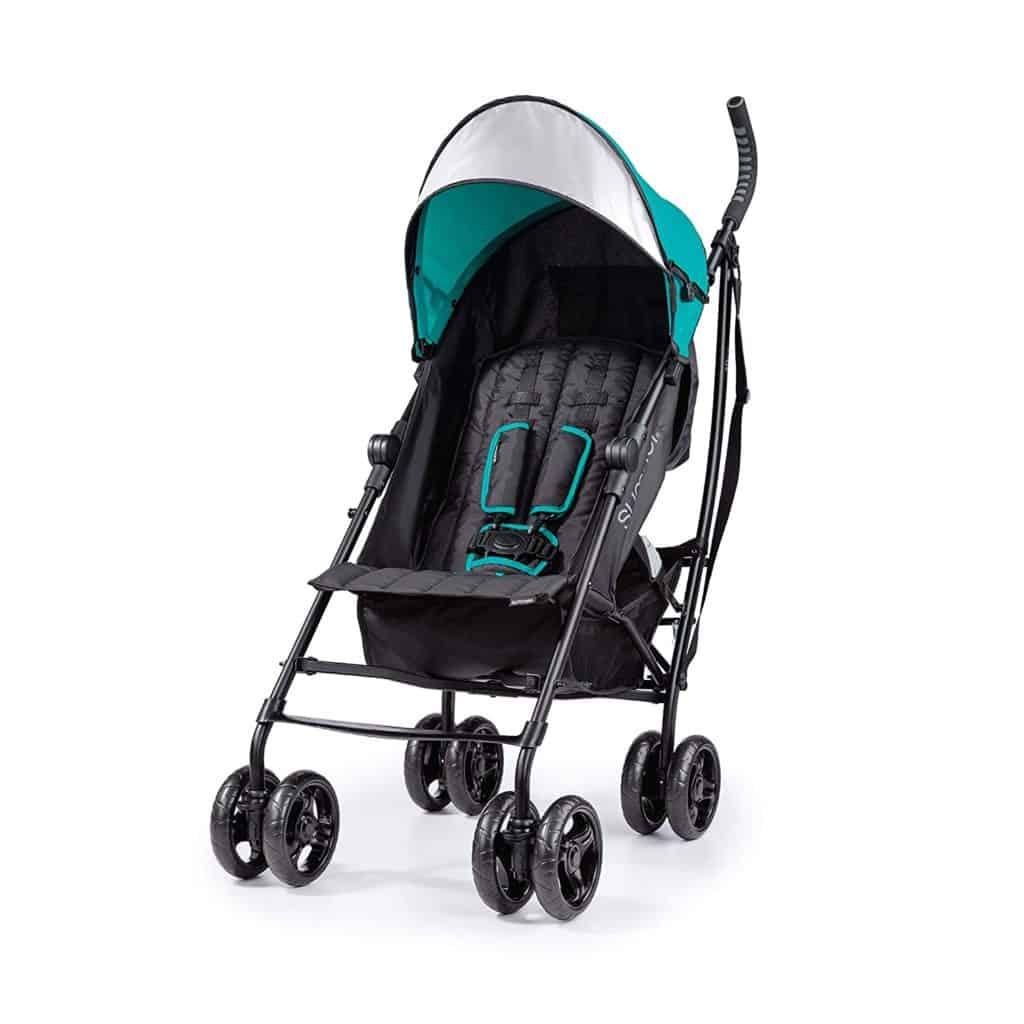 3. Luxury Babyzen YOYO Stroller
Do you use strollers a lot? If yes, it's best to invest in a high-quality one and Babyzen YOYO+ Stroller is the perfect choice as it folds into a small form too! It can be used for children from 6 months or those kids who weigh less than 33 pounds.

The stroller weighs 12.8 pounds and collapses into a 20 x 17.5 x 7 inch form that fits in airplane bins. The fold and unfold can be done using one hand with a five-point safety harness and extendable leg rest with a reclining feature attached. Most reviewers call it their "all-time favourite" stroller for its compact, lightweight, compact form, and comfortable padding.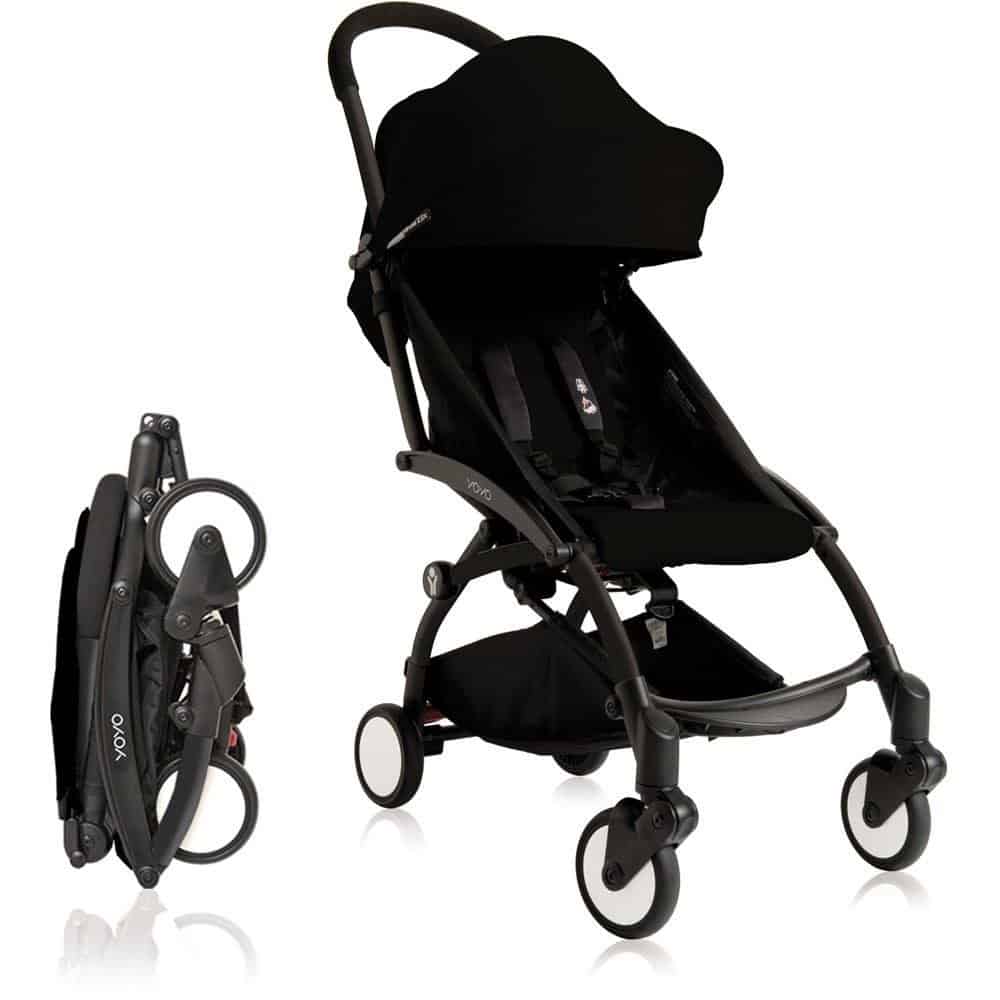 4. GB Pockit Lightweight Stroller
They are the most compatible and travel-friendly umbrella strollers with a unique two-step folding system. It weighs 9.5 pounds, ideal for children older than 6 months, and weighs less than 55 pounds.

The GB Pockit stroller folds into an 11.8 x 7 x 13.8 inch form that makes it easy to bring along in a car or airplanes equipped with a secure safety belt and comfortable pads set at different heights for growing kids. They also feature lockable front swivel wheels with an overhead canopy and padded handlebars.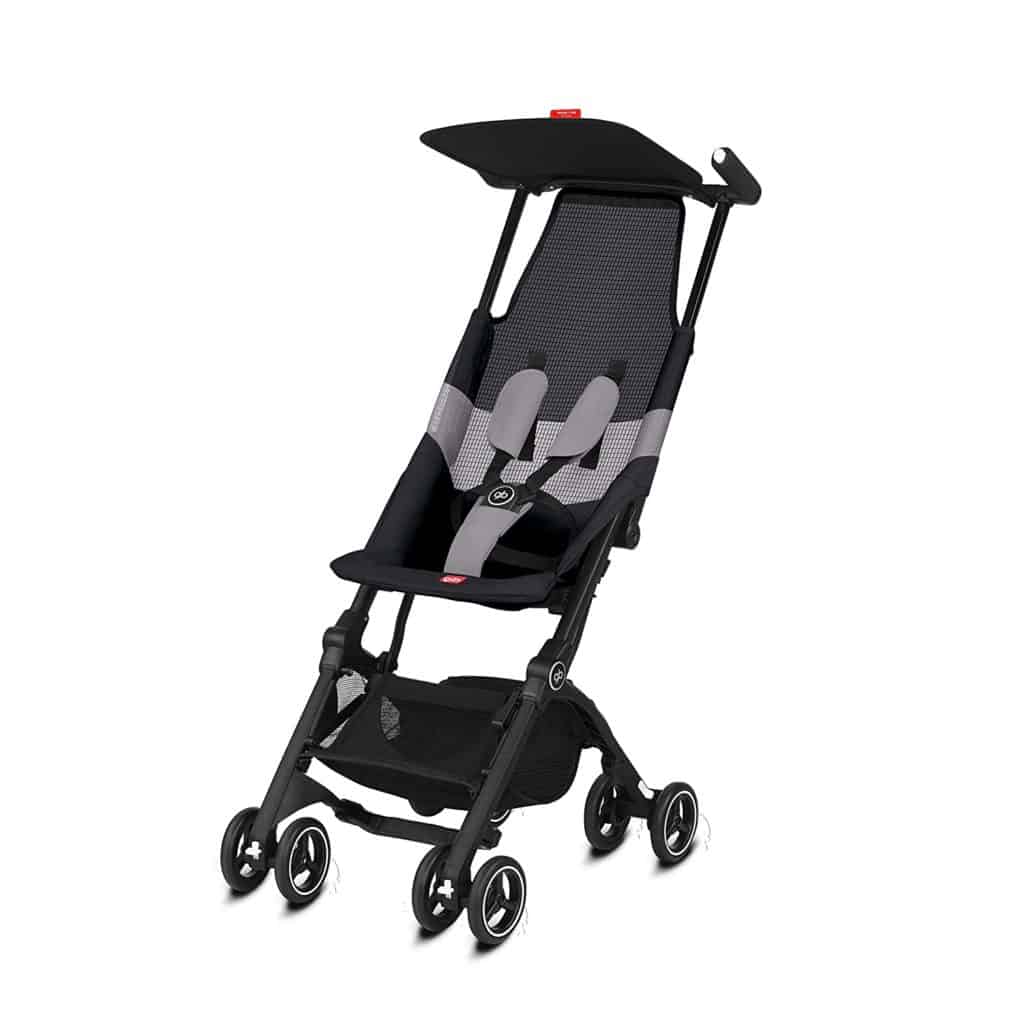 5. Maclaren Mark II Lightweight Stroller
Do you prefer the lightest stroller ever? Then this is what you need! It weighs 7.4 pounds designed for children over 6 months that weigh 55 pounds with a variety of thoughtful features.

It has a unique hexagonal frame design that makes it durable, and an ergonomic linked cable brake system for safety. It also has an extendable sun canopy with built-in reclining seat and wind-resistant rain cover. If you want, you can choose to remove the seat and put it for washing in the machine.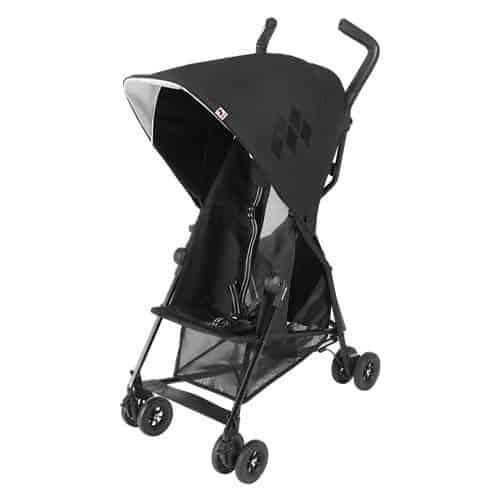 6. BABY JOY Lightweight travel Stroller
Are you planning for a trip and need a stroller for the same? Baby Joy is what you are looking for! It is a lightweight compact stroller with a collapsible design.

It works best for babies older than 6 months that weigh less than 50 pounds. Baby Joy weighs 12 pounds with a five-point safety harness, 360-swivel front wheels, and a large storage basket. It also has a UV-resistant canopy that is adjustable.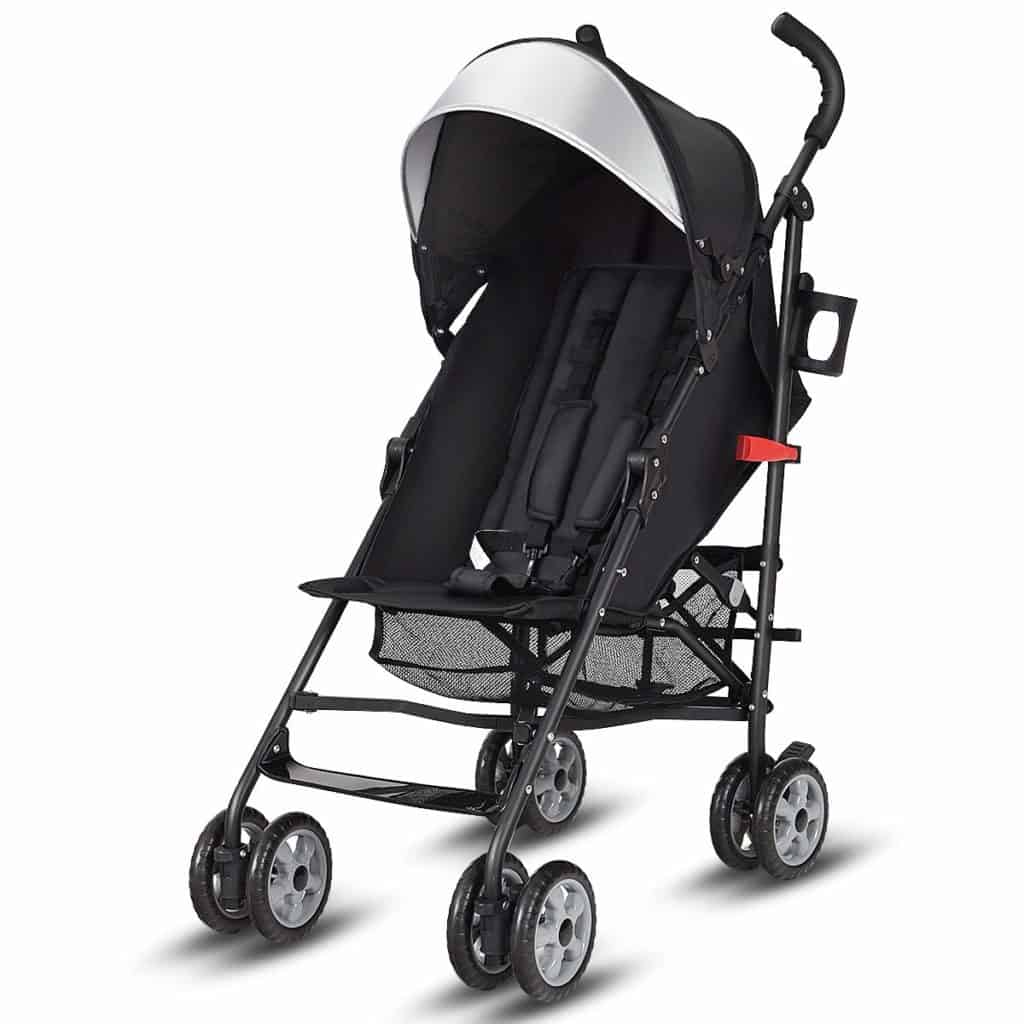 7. Kolcraft Cloud Plus Reclining Lightweight Stroller
These reclining strollers are popular amongst parents as recliners help the baby sleep better accommodating children up to 50 pounds.

It is collapsible offering a five-point safety restraint system and can be folded using one hand. The stroller weighs 11.8-pound making it easy to travel with. It also comes with a parent tray with two drink holders and storage space along with a child tray with both cup and juice box holders.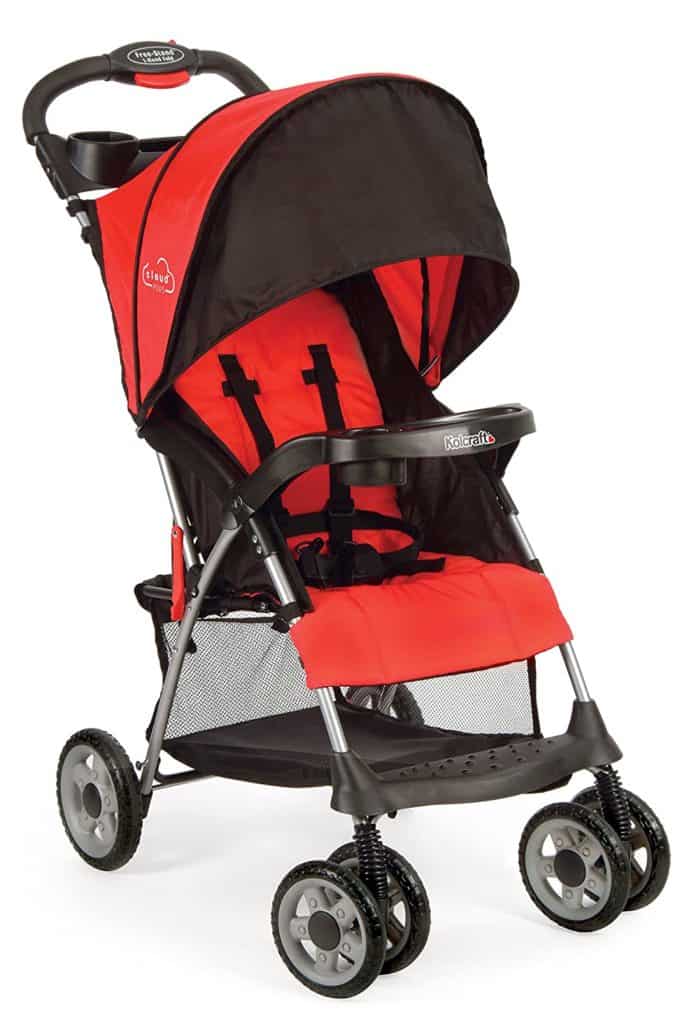 8. Graco Breaze Umbrella Stroller
This is specially designed for infants with a lower weight limit and can hold children up to 50 pounds. It is incredibly easy to fold that makes it great to use daily featuring a convertible three- or five-point harness as the kid grows. It comes with an extra-large canopy with UV-50 protection, a removable parent cup holder, and a large storage basket with a multi-position recline to help lay flat!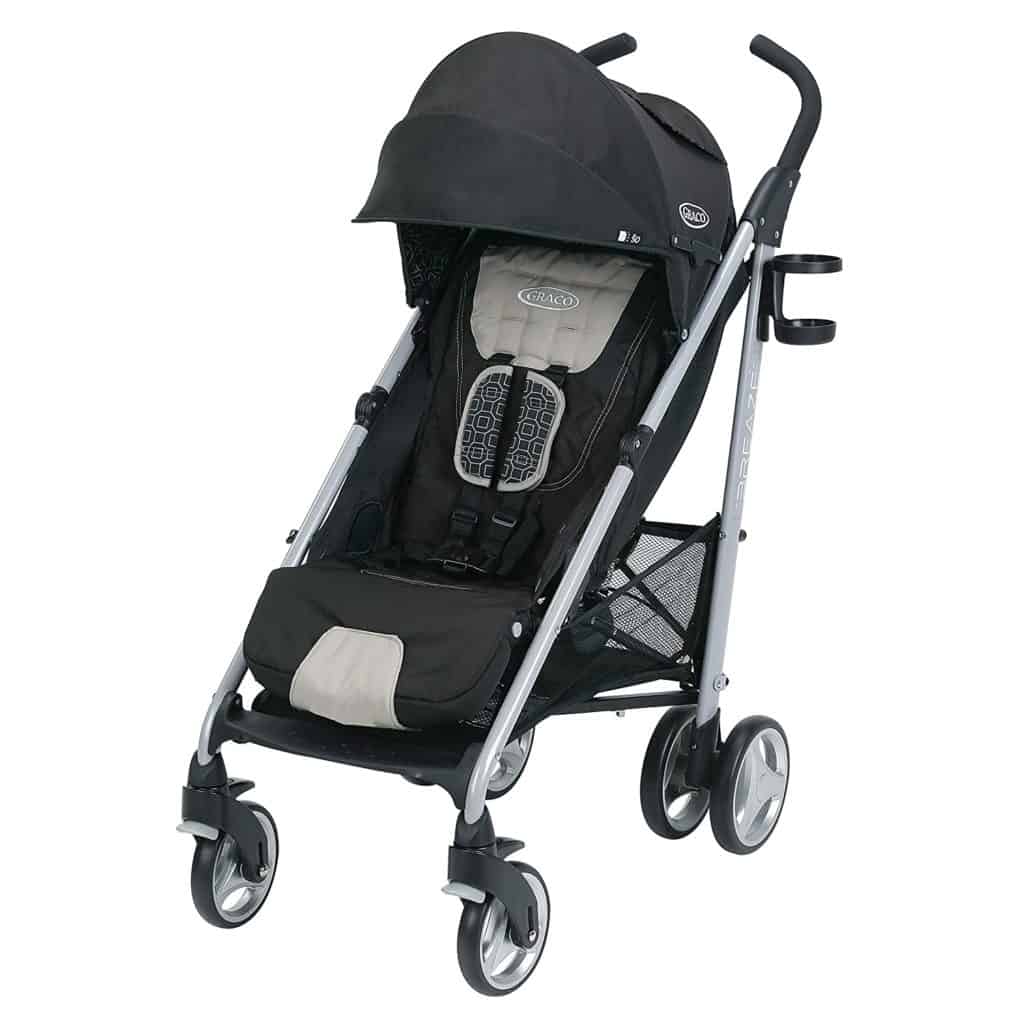 9. Delta Children LX Side by Side Tandem Stroller
Have two kids and need a stroller to help you transport at once? We've got you! The Delta Children LX Side by Side Tandem is rated top amongst the parents due to its lightweight, easy folding, and affordable price. It accommodates two children at a time up to 35 pounds.

The stroller has 360-degree shock-absorbing wheels with five-point harnesses and soft shoulder pads. It fits perfectly through a 30-inch door and has a canopy to shield the younger ones on hot days.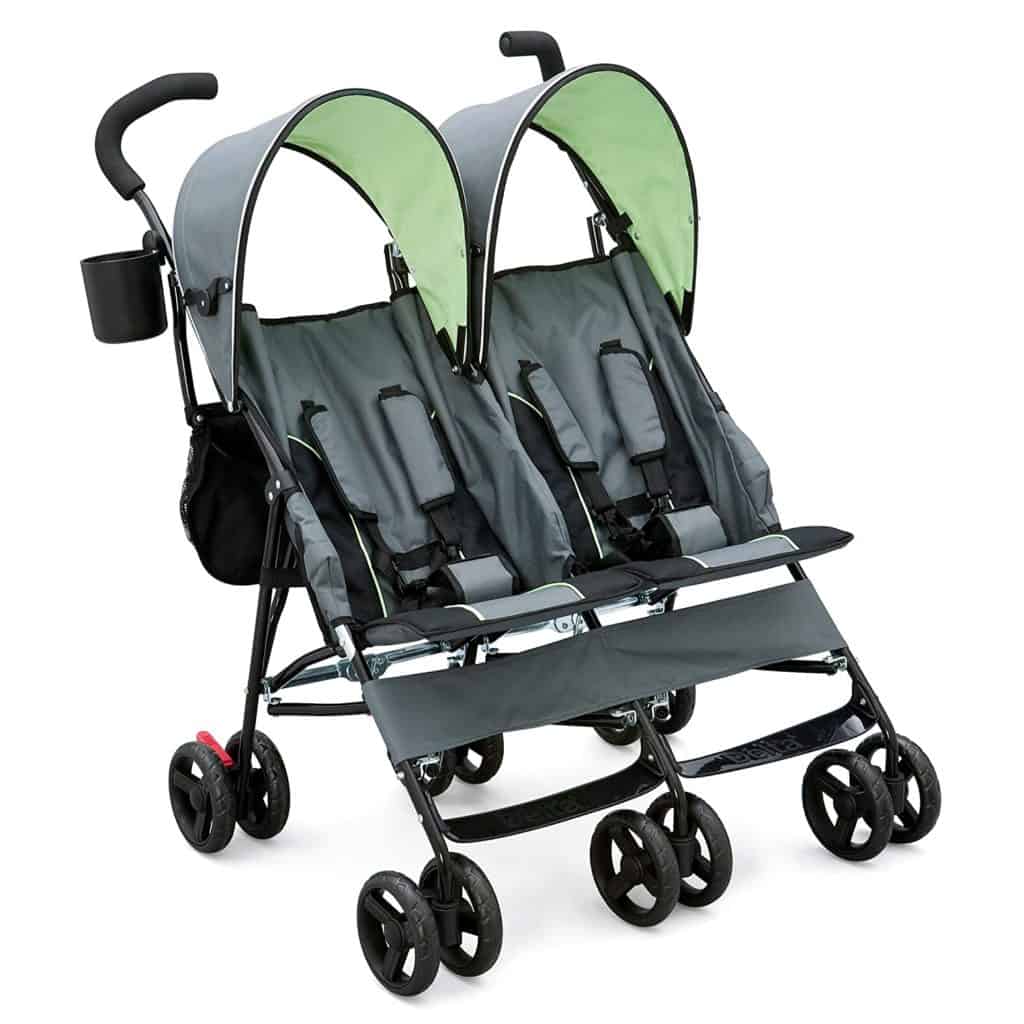 10. OXO Tot Cubby Plus Stroller
Tired of hunching? Parents we've got you! This is a stroller for tall Parents that features an adjustable handlebar. It is on the heavier side at 18 pounds with a high-quality design resulting in extra weight. The stroller has a five-point harness with a feature of a pull cinching that makes it easier to open and close with just one hand. It stands upright when folded with fabric easy to clean, making it breathable, and water-resistant.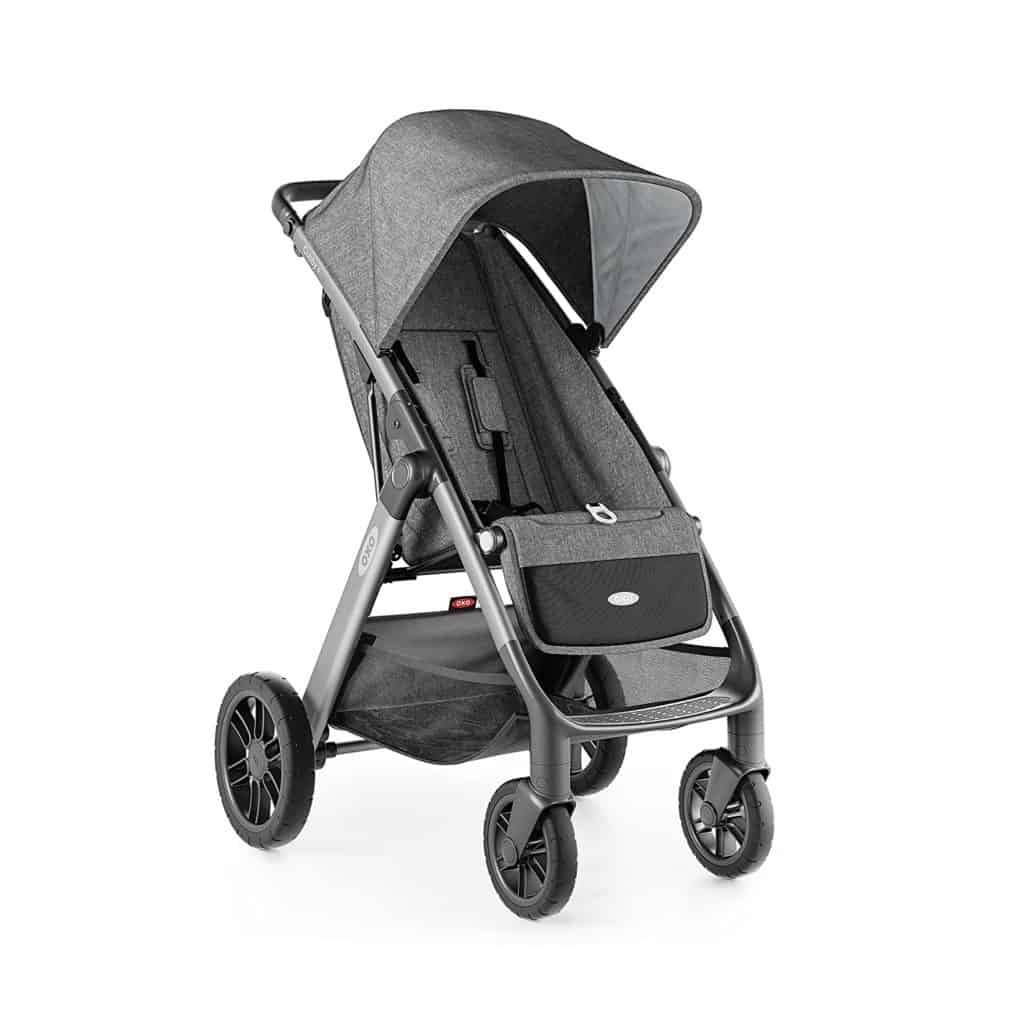 What should one Look in an Umbrella Stroller ?
The Size: As umbrella strollers are smaller by nature compared to the full-size ones, they still vary in size and weight. Also, don't forget to consider the usage of the stroller to how often you'll be folding and carrying it. Keep in mind the size of the child with strollers that accommodate different weights.


The Price: These umbrella strollers come at variant prices so you must be aware of the usage, daily or occasionally. If daily, you may want to invest in a full-size stroller, or if just to travel, consider an easy to maneuver stroller.


Its Features: What would you like a stroller to have apart from the seat and wheels? Is it the cup holders and storage for snacks, or the diaper bag space? If you only care about a lightweight option to use occasionally, then a basic version should be a good choice!
FAQs: 10 Best Umbrella Baby Strollers Of 2020
1. What is the weight limit for an umbrella stroller ?
35-pounds is the weight limit for an Umbrella Stroller. Nonetheless, they will vary as per the manufacturer, and even between models. Many use it for children weighing up to 35-pounds while the higher-end models accommodate children weighing up to 50 pounds.
2. When can you start using an umbrella stroller ?
If the stroller reclines completely, it is safe for a new-born baby. But, most umbrella strollers do not recline fully which is why it is best to wait for at least 4 to 6 months to get the babies using strollers.
3. When can a Parent stop using Strollers ?
Parents must ideally, under normal circumstances, stop using strollers from around the age of three.
Having a perfect Umbrella Stroller is a must for Parents looking forward to carrying their kids to places or even to travel. These are lightweight, easy to fold, and customized in various forms to comfort the Parents as per their needs. Therefore, Parents now must hunt down their perfect Stroller that works according to the size of the baby.