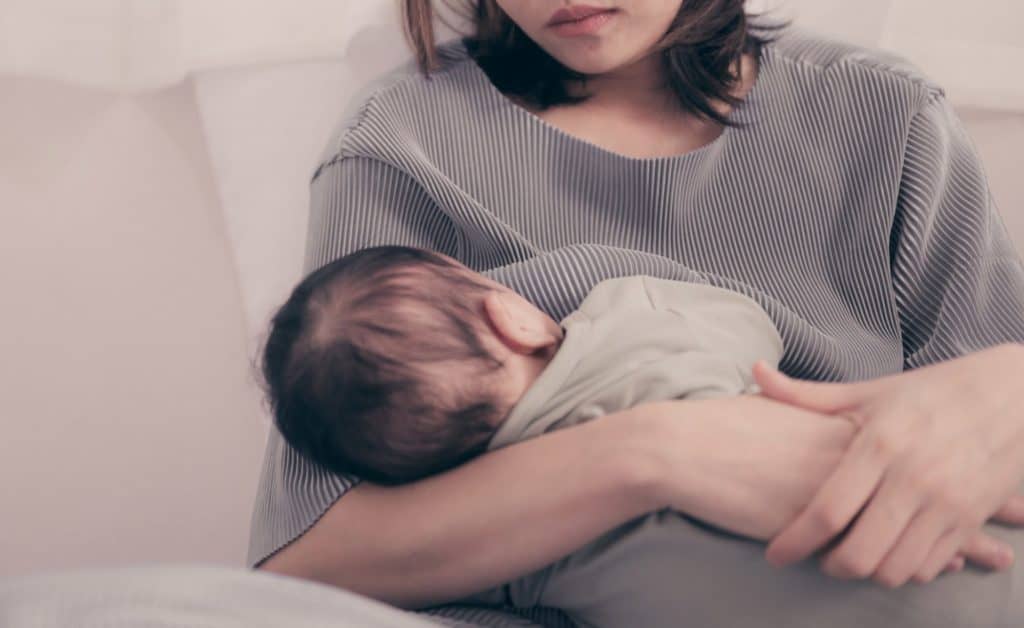 Do you often face wet stains on your nursing t-shirts and bras? If yes, then we have a list of the best nursing pads or breast pads for the rescue of your clothing!
We, at ParenthoodBliss, do understand that the breastfeeding sessions can be pretty messy while these are beautiful moments for you and the baby. It may range from milk leakage, that's when your breasts release milk when you are not nursing to exploiting stains that end up being embarrassing and uncalled for while out in a public setting. This is why most moms use breast pads that are inserted in the nursing bra which help soak up extra liquid and keep the nipples dry and the clothing free from milk stains. 
Nursing pads come in two versions: reusable nursing pads and disposable nursing pads. The disposable nursing pads are quite convenient and consist of a plastic back that does not let the breast milk soak through your clothes. While the best reusable nursing pads are comparatively softer, cost-saving, and environment-friendly. However, choosing between the 2 is up to your convenience and luxury.
Best 7 Types Of Breast or Nursing Pads For Breastfeeding Moms
However, you help you choose the best nursing pads, we have curated a list of the top best 6 nursing pads to choose from. They vary in their shape, absorbency, types, and fit. Read on to know more:
1) Medela Disposable Breast Pad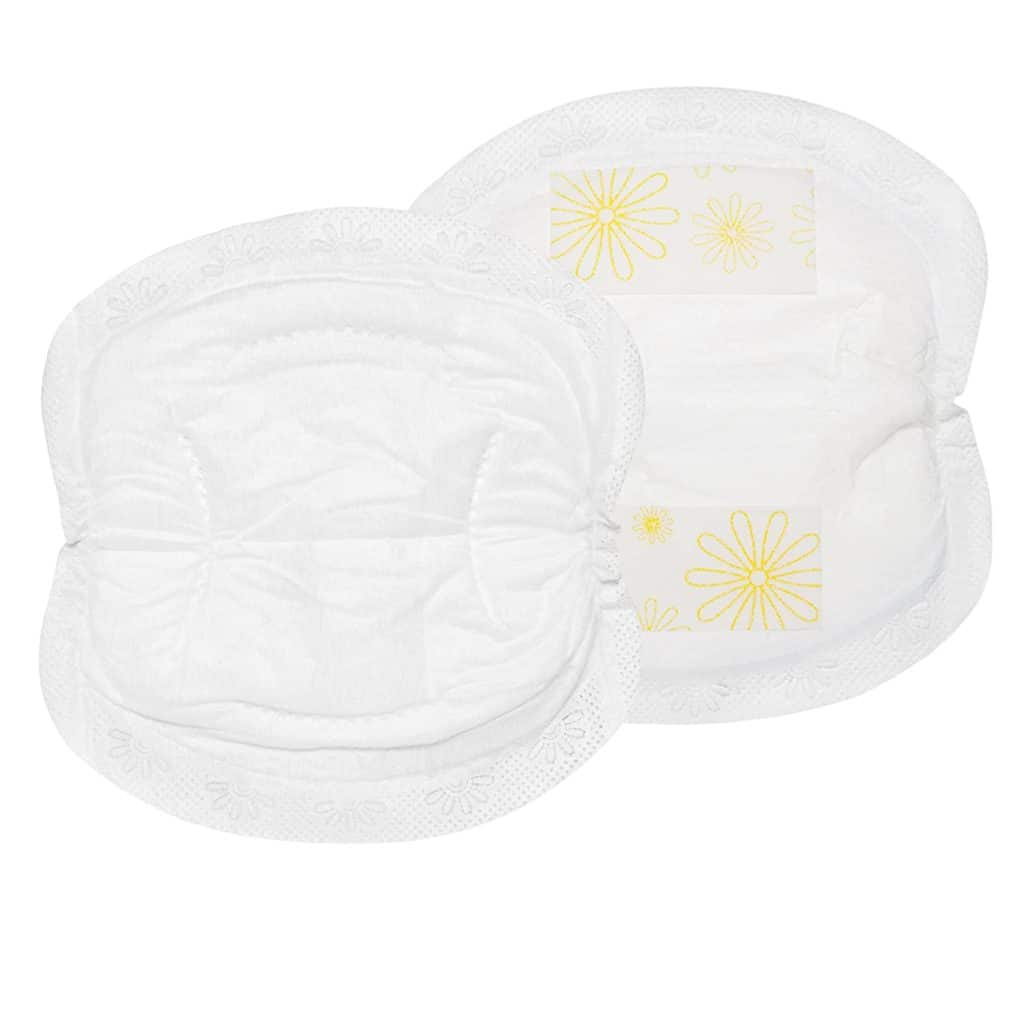 These best disposable pads are individually wrapped and are a perfect fit for slipping inside your bra and helping the breast stay dry. They are also convenient to carry in the purse and the cup shape provides a good fit even for larger breasts. Medela's nursing pads' disposable nature is liked by many moms as they also feature adhesive strips on the back that are sticky to put on your bra to stay in place.
2) Lansinoh Stay Dry Disposable Nursing Pads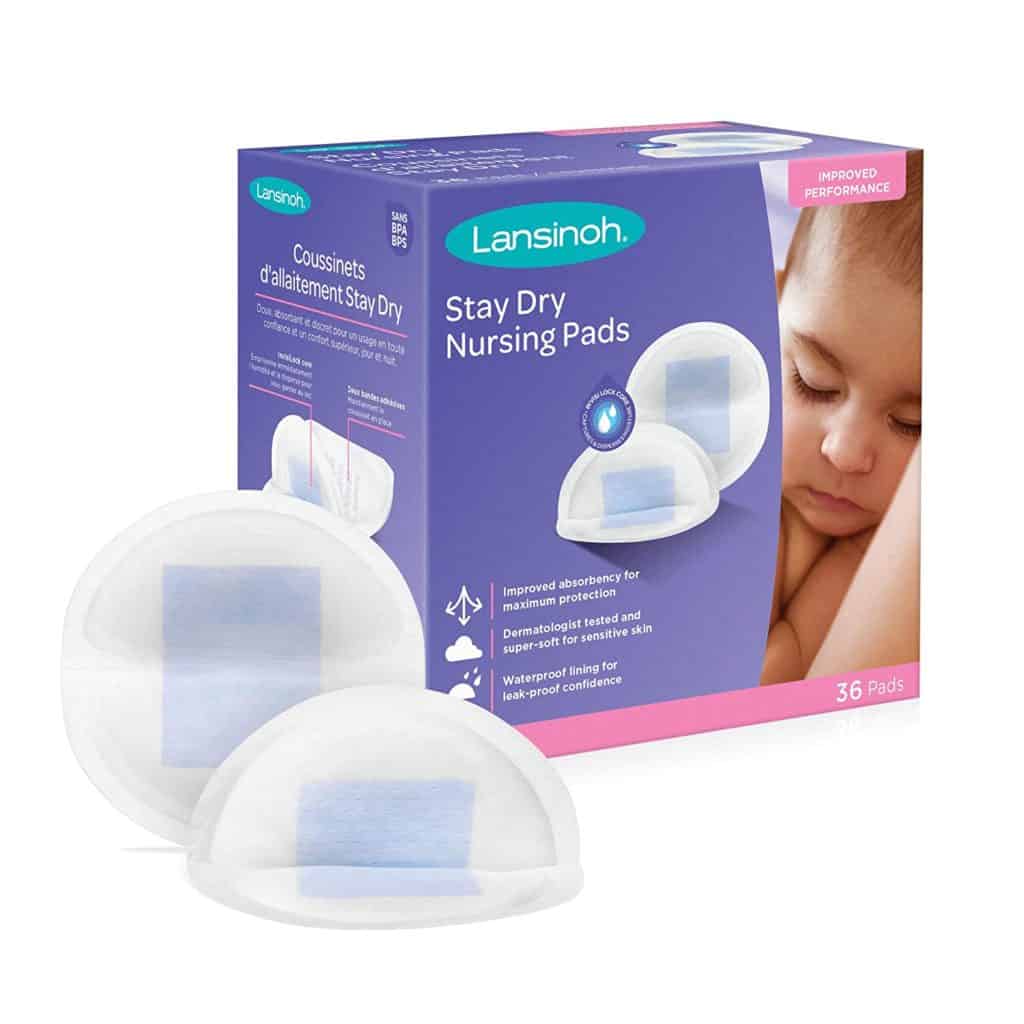 These Stay dry best disposable are ultra-soft and you should buy a box of these Lansinoh pads. They have a honeycomb lining that wicks the moisture away and keeps the sensitive nipples dry even when they are soaked up with breast milk. It is also thinner compared to the other disposables with a cup-shaped and a sticky back to stay in place and prevent leaks.
3) Nuk Ultra Thin Nursing Pads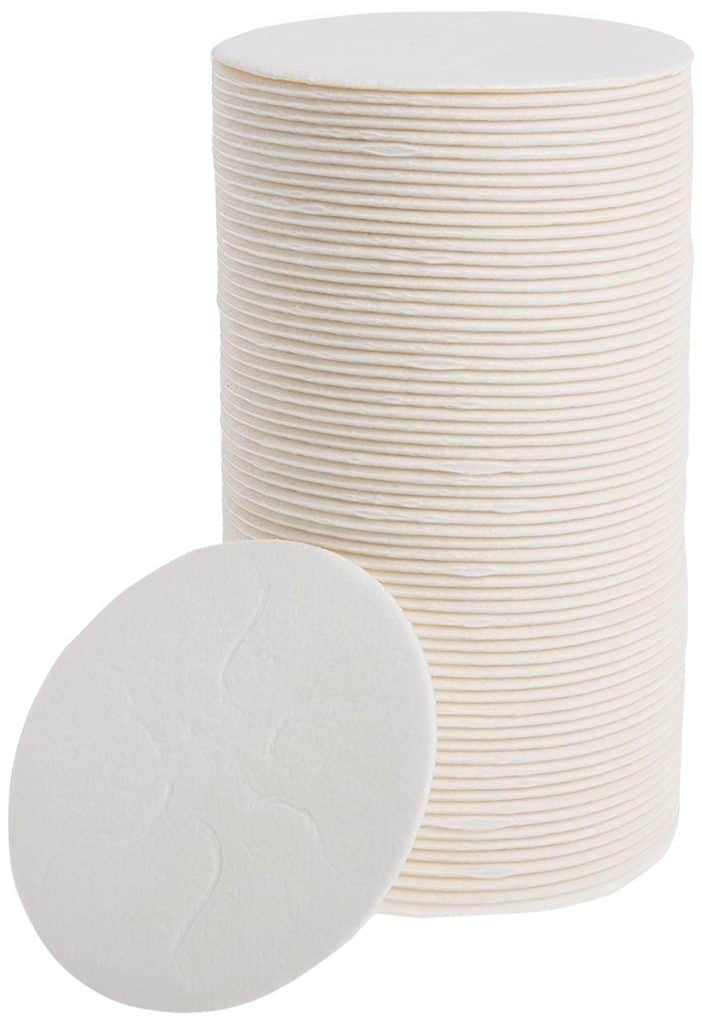 This Nuk super soft thin pad is a great fit with thinner bras and tops. While keeping you dry, these pads come across as invisible under your clothes but have no adhesive to keep them stay put.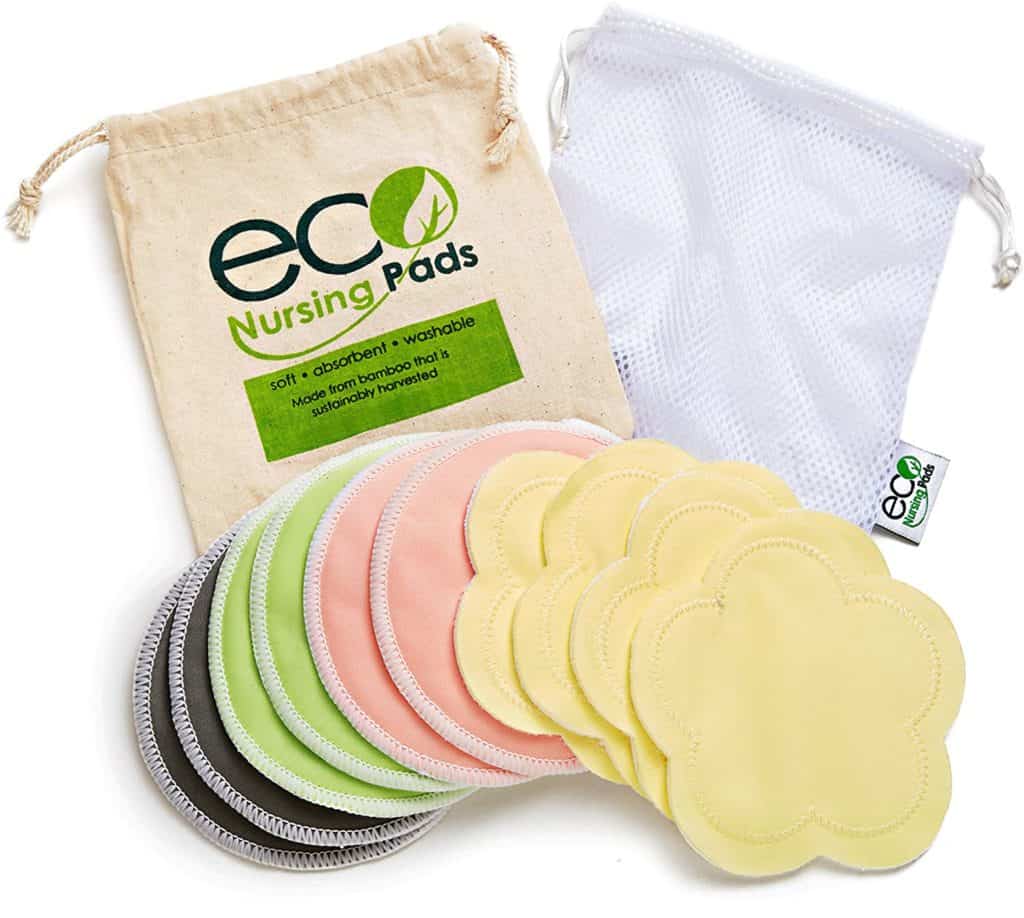 These Eco nursing pads are super absorbent, so it doesn't matter how much leakage you experience. But, make sure that these soft and thin pads are handled on light to moderate flow in the washing machine. The absorbent material, that is, the thicker breathable bamboo tends to absorb more liquid from the breasted women. All of them have a leak-proof backing so nothing soaks through. Note – these organic bamboo make pads are machine washable and dryer safe too.
5) Bamboobies Washable Nursing Pads Multi-Pack (2 Pair)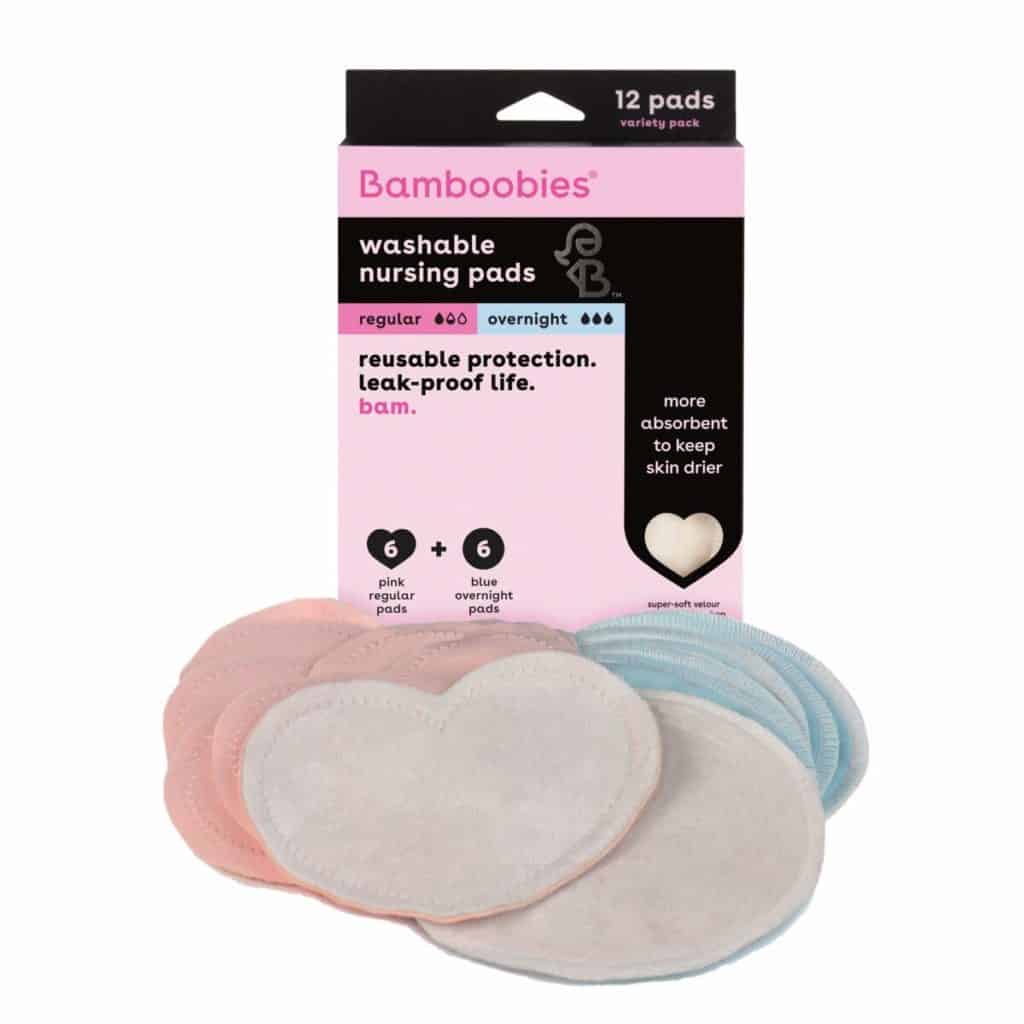 This reusable breast pad is a good fit for tender and sore nipples with their Bamboobies that feel like velvet against the sensitive skin and get softer with each washing. They feature to handle a lot of leakages, are washing machine, dryer-safe, and include one set of ultra-thin regular pads with one set of super-absorbent overnight pads.
6) BabyBliss Organic Bamboo Nursing Pads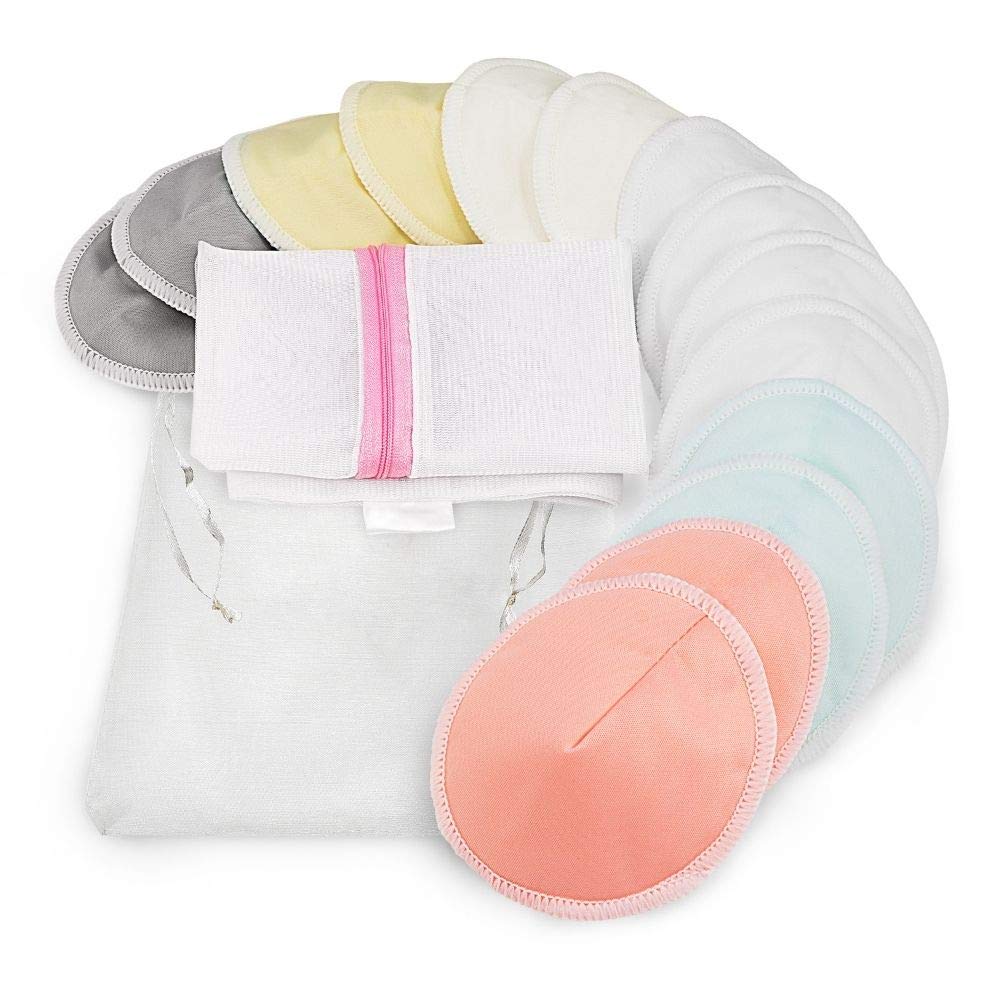 These eco-friendly nursing pads have a contoured shaping that cups the breast, unlike the reusable ones which prevent any bunching up. These feature hypoallergenic bamboo cotton, available in three sizes, from A, B, D, and E cups. BabyBliss includes a set of 14 nursing pads, is air-dry and dryer safe, and is even machine washable.
7) Kindred Bravely Washable Organic Nursing Pads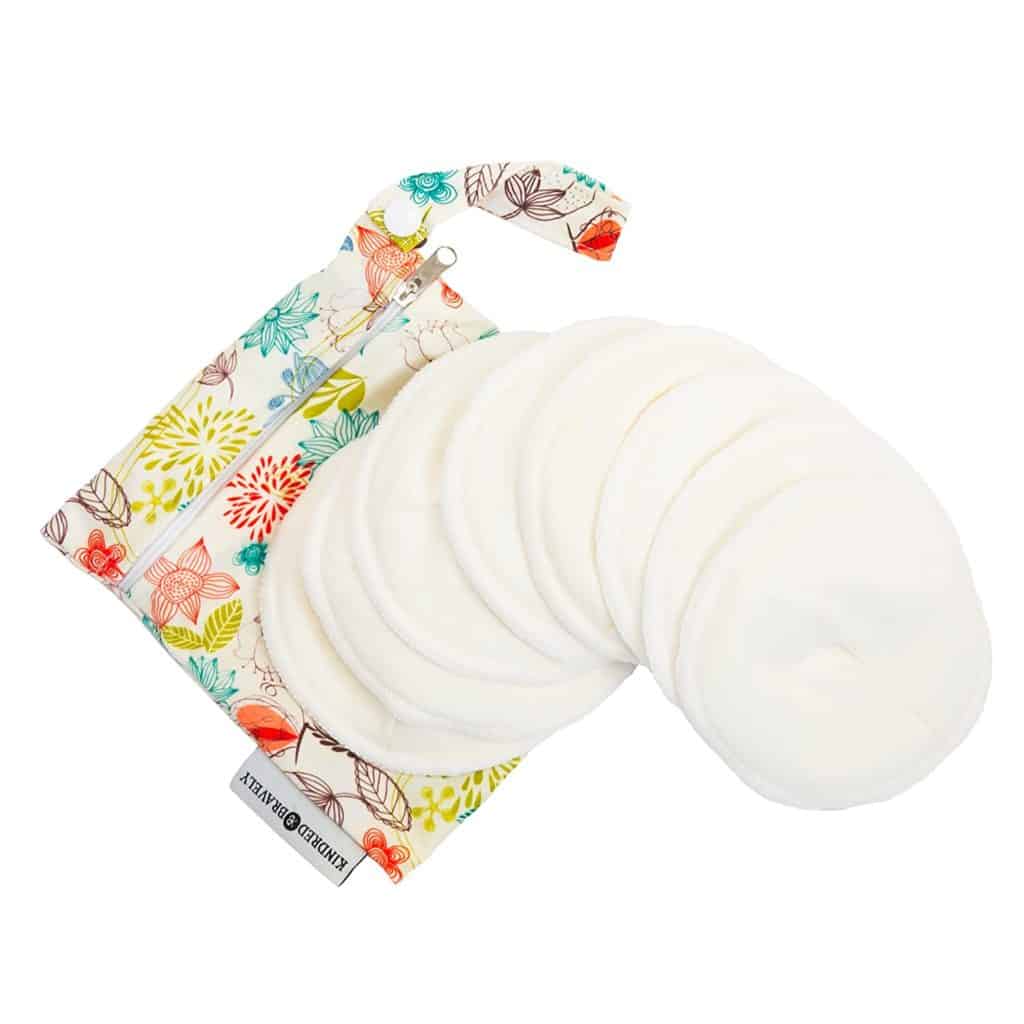 No matter where you are going, you can be prepared for feedings with the Kindred Braverly collection of reusable organic nursing pads. It comes in three different layers, and you will experience the utmost comfort and protection. Its waterproof PUL layer keeps the bra dry and also prevents leaks, while the ultra-absorbent microfiber layer keeps moisture away. Therefore the soft organic bamboo layered pad stays directly on the skin for plush comfort.
Each of the nursing pads is reusable and washable. The multipack consists of four or eight pairs of pads in total. All of them are put within the included waterproof carry bag, which has an adorable design and fits easily even as a diaper bag or purse. You'll be ready to take pads with you and alter them out without worrying.
Disposable vs Washable Nursing Pads
Here are some things you'll want to consider when you are choosing between disposable versus washable pads:
1. Disposable Nursing Pads
Disposable pads usually have a plastic lining on the outside, which is the part that touches your bra. That plastic lining helps prevent leaks, even if the pad is full of milk.
If you are worried about your footprint on the environment, you would want to choose washable pads.
You may go through as many as two or three 60-count boxes a month.
This is the more expensive route to take since you can't reuse disposable pads.
2. Washable Nursing Pads
These are more environmentally friendly. They do not seem to prevent as many leaks as disposables unless you replace them frequently.
If you plan to use washable pads, you'll need several pairs, so you are not doing laundry every day.
You'll pay more for washables initially, but over time they'll be the cheaper option since you won't have to buy any more after the first investment.
Best Nursing Pads: Final Thoughts
Purchasing nursing pads is a vital need for a breastfeeding mother and helps her do away with the milk stains that she would otherwise have on her clothes. Perhaps, these come in a wide range of options to choose from that might make the mothers a bit confused. For this, we have curated our top 6 best picks that you can consider while you are purchasing. Also, for those who have super sensitive nipples, try using a nipple cream instead in order to aid the discomfort.
Happy breastfeeding!
Best Nursing Pads FAQs
1) What makes a breast pad good and what to keep in mind while buying a pad for breastfeeding sessions ?
While you are buying breast pads for the breastfeeding sessions, it is extremely important to pick ones that are soft or made with materials that are sensitive on the skin, those that do not create irritants and rashes, are super absorbent in nature, and are made of cotton. Most importantly, the pads must allow the breasts to breathe, therefore, avoid the ones that are waterproof or have a plastic liner as they can trap the moisture against your skin resulting in an infection. Also remember, change the nursing pads as and when they get wet as too much wetness could result in soreness of the nipples.
2) Are the nursing pads really necessary ?
No, they are not of utmost necessity, and a nursing mother can do without it as well. However, as seen, the initial days do go by at ease as the flow of the breast milk starts to increase, the clothes begin to get wet. This is why to prevent all of this, most mothers choose to purchase the nursing pads best in absorption and do not keep the clothes away from staining.
3) What are the benefits of disposable breast pads ?
The disposable nursing pads are made from using special materials that help the mothers stay dry and also have a super-soft lining. This makes them comfortable to wear with two adhesive tapes attached that keep them securely in place. Adding on, they are of contoured shape with a discreet, natural, and reliable fit.
4) How do you choose nursing pads ?
The nursing pads that you choose must be made of cotton and should be soft and absorbent. They should help your breasts to breathe, so you must avoid pads that have waterproof or plastic liners which can sometimes trap moisture against the skin.
5) Are reusable nursing pads good for new moms ?
Reusable nursing pads are more cost-effective as you can wear them, wash them, and wear them again. They are also environment friendly since you are not throwing multiple pads each day.