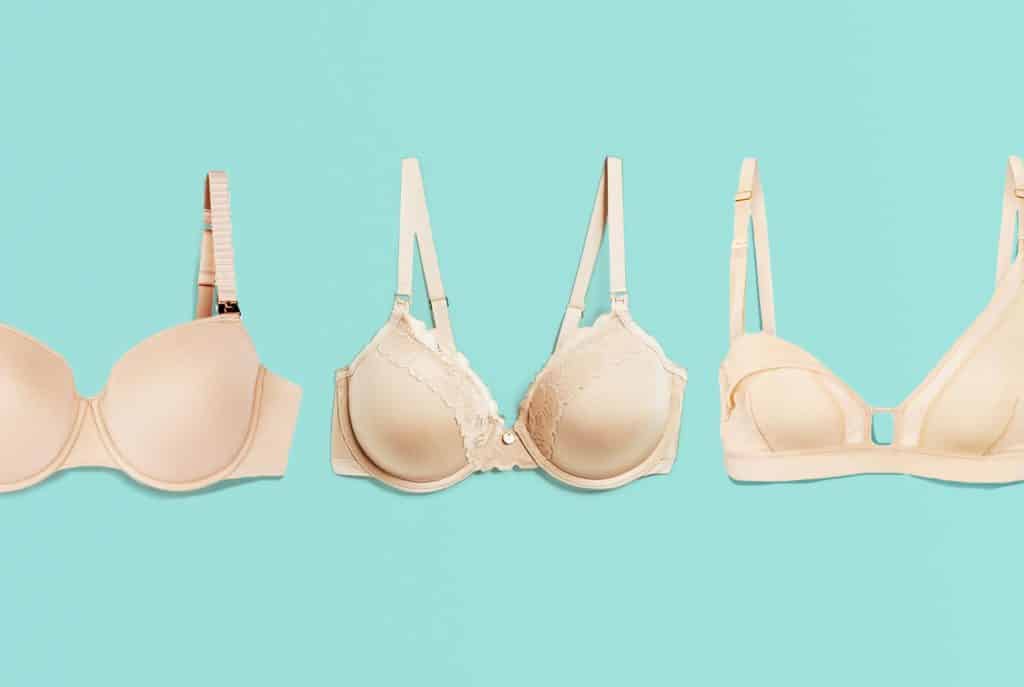 When a mama bear begins nursing their little one, their breasts tend to take on a life of their own. In other words, if you haven't fed the little one in a while, the breasts will become swollen and rock hard, and when done with nursing, become smaller and soft just like they were before. pregnancy.
Therefore, during this time it is essential for the nursing mother to look for the best nursing bras as they are designed to deal with the literal ups and downs of breastfeeding. The nursing bra features to be quite comfortable and made from a stretchy fabric, providing easy access for the baby in the feeding sessions with the help of the pull-down or push-aside cups.
What are the different kinds of nursing bras available for breastfeeding mothers ?
Just like regular bras, the nursing bra is available in the market in various styles. These include:
The underwire or wireless nursing bra
Lined or unlined nursing bra
Shaped cups or seamless nursing bra
Just like this, there is a nursing sleep bra too that is to be worn overnight or while you are pumping. Likewise, many come with more rows of hooks that are attached to the band to accommodate fluctuating sizes due to the body changes in the postpartum period.
How To Choose The Best Nursing And Pumping Bra?
Here are the things that you must keep in mind when shopping for a nursing or pumping bra:
They should be comfortable

– When choosing your best nursing bras, make sure they are comfortable and relaxing to be worn for the whole day. You certainly don't want to change every 30 mins to feed.

The nursing bras must have extra hooks

– In order to have a seamless fit for the ever-changing size, make sure to check if the nursing bra has extra columns of hook and eye closure.

Padding and lining

– Given that the breasts become larger when breastfeeding, you may want to pick a bra that has light padding when you nurse as it helps to absorb any milk leakage.
Top 9 Best Nursing Bras To Choose From!
To know and pick the best nursing bra or a hands-free pumping bra, Parenthoodbliss has accumulated a list of the top 9 best nursing bras here. Read on to pick one that is comfortable, stylish, and convenient for breastfeeding.
1. Bravado Maternity Silk Seamless Nursing Bra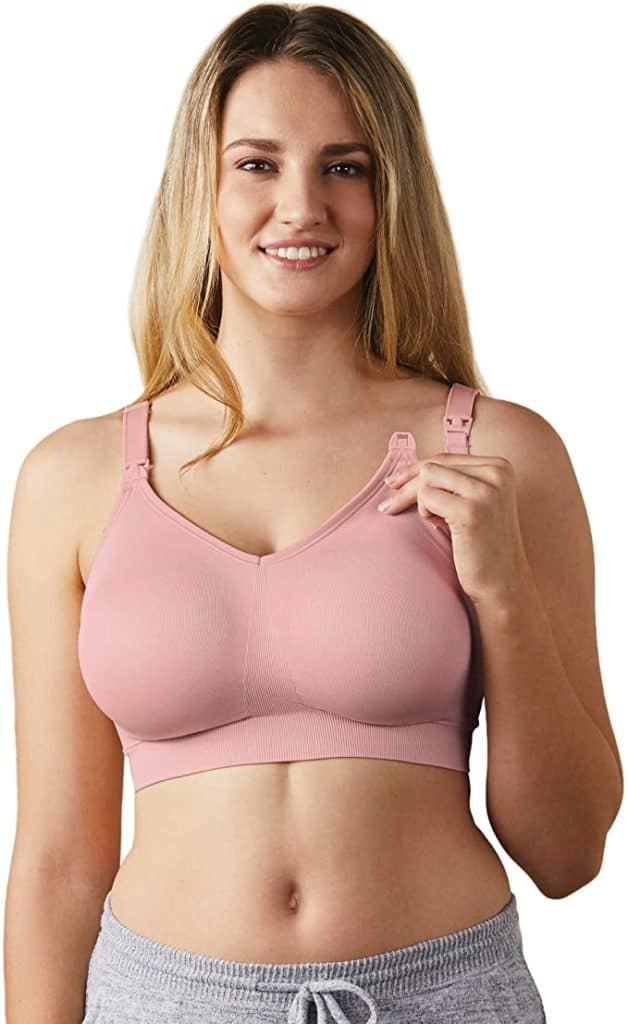 This best nursing bras from Bravado feature to be super comfortable as they are made to be soft and seamless avoiding the sensitive nipples to rub against or experience poking on the sides. They also have shoulder strap clips that allow you to pull the cups down to nurse the little one or you can choose to even remove the removable foam that is inserted for shaping the maternity bra. The highlight of this bra is that they are multifunctional and can be turned into a regular bra by using the conversion kit included when you purchase.
Additional Specs Include –
Size Range – XS-XXL
Machine washable
91% nylon, 100% elastane and 9% spandex
Has a Hook and eye Closure
2. Boob Fast Food T-Shirt Nursing Bra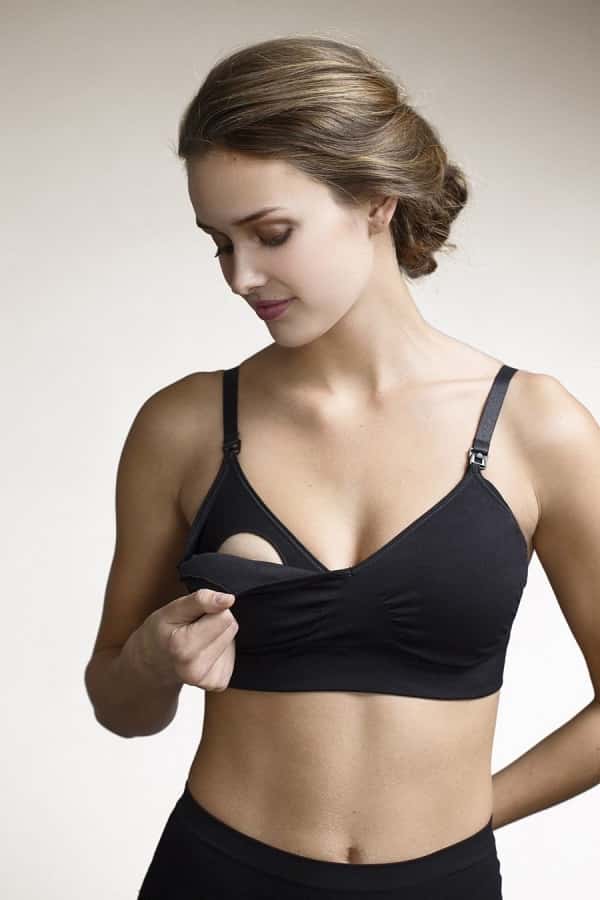 This best nursing bra features removable pads with clip-down cups and is made from recycled and sustainable materials that are certified to be free of harmful chemicals. Also comes in an eye-and hook band the nursing tank can be extended as per the size both, during and after pregnancy.
Additional Specs Include –
Size Range – S-XL
Machine washable
89% polyamide with 78% recycled material and 11% elastane
Eye and hook closure
3. Cake Maternity Rock Candy Nursing Bra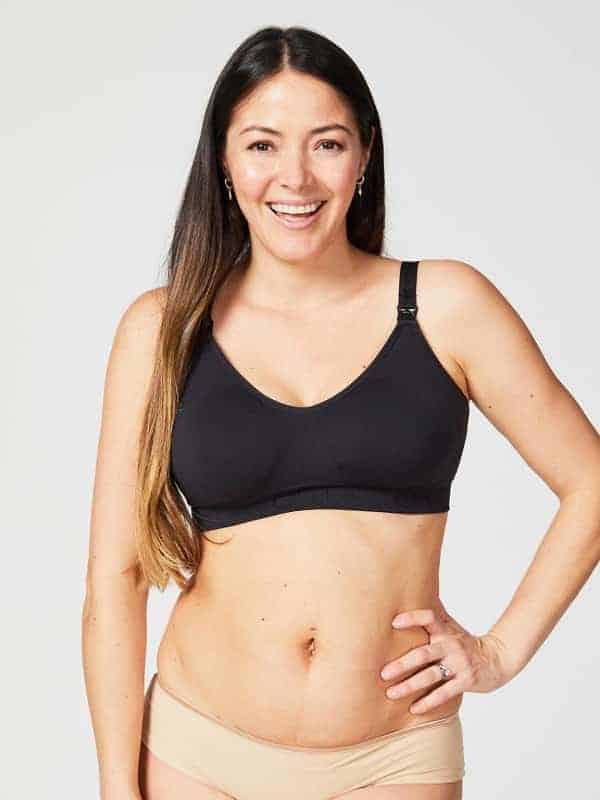 When using this maternity nursing bra, one doesn't need to worry about the bra straps slipping down as you already have a lot on your plate. It features molded cups that lift with grippy straps that provide support all day long. The removable contoured foam pads allow you to shape with the drop-down cups offering quick access in the nursing period. This maternity bra also has adjustable straps for a racerback nursing or racerback style experience.
Additional Specs Include –
Size Range – S-XL
Machine washable
Made from 92% nylon and 8% elastane
Has an eye and hook band
4. Third Love 24/7 Classic Wireless Nursing Bra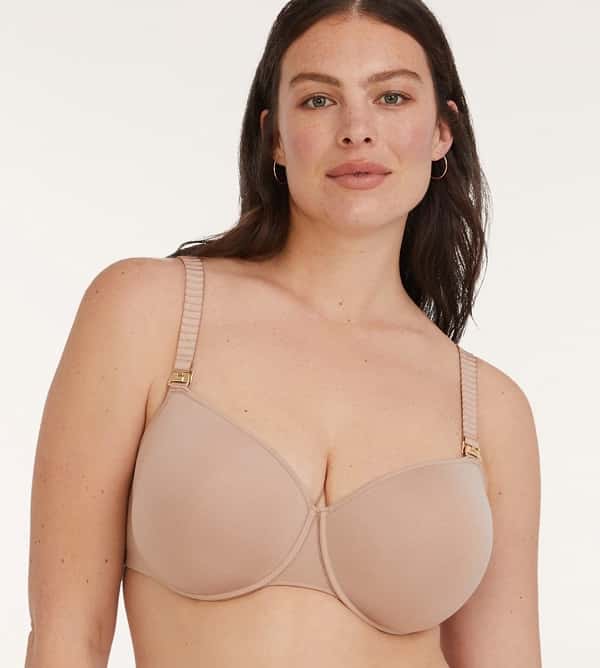 As the brand is known for, these maternity bras are comfortable, stylish and are available in three options; classic, wireless with a front closure. While purchasing these wire-free soft fabric bras on the market you may earn a fortune as they come with return policymaking the wireless bra super convenient to find the perfect fit for when the baby arrives.
Additional Specs Include –
The size of the lightly padded bra has a wide range from 32 to 48, A-I
Machine washable
Made from Pima cotton, modal, spandex
Has an eye and hook feature
5. Anita Microfiber Underwire Nursing Bra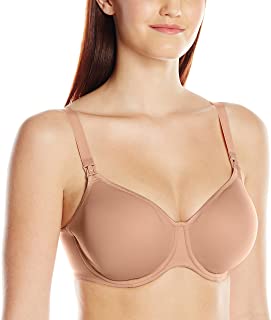 This underwire bra provides good support, especially for bigger boobs. They feature lifts and larger cup sizes with a smooth look. However, this bra has nursing pads for new moms, therefore, they may be visible under thinner shirts and have a low impact.
Additional Specs Include –
The bra size range is 32C-44E
Hand wash
Is made from 80% nylon and 20% elastane
Eye and hook band
6. Hotmilk Women's Show-Off Nursing and Maternity Bra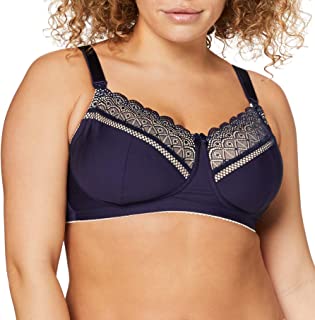 The Hotmilk women's T-shirt bra has good nursing access while featuring fun, lacy patterns, and colors with structured cups providing the nursing moms a wireless shaping and support. The foam cups are cotton-lined which makes it much easier for the skin to breathe and the nipples dry. Not only that, there are coordinating underwear too that create a set that you'll for sure want to buy.
Additional Specs Include –
A size range of 32B-38H, 40C-42H
Machine washable
Made from 92% nylon and 8% elastane
Eye and hook band
7. Ingrid & Isabel Nursing Bra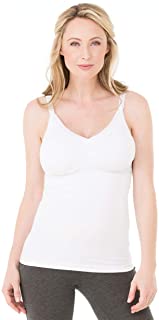 This motherhood maternity nursing bra features a seamless nursing bra with soft, stretchy, comfortable wear. A drop-down cups allow the nursing a breeze and is considered to be ideal for Petites.
Additional Specs Include –
These bras are designed in a size range of XS-XL
Is machine washable
Made from 92% nylon and 8% spandex
Eye and hook band
8. Simple Wishes signature Hands-Free pumping Nursing Bra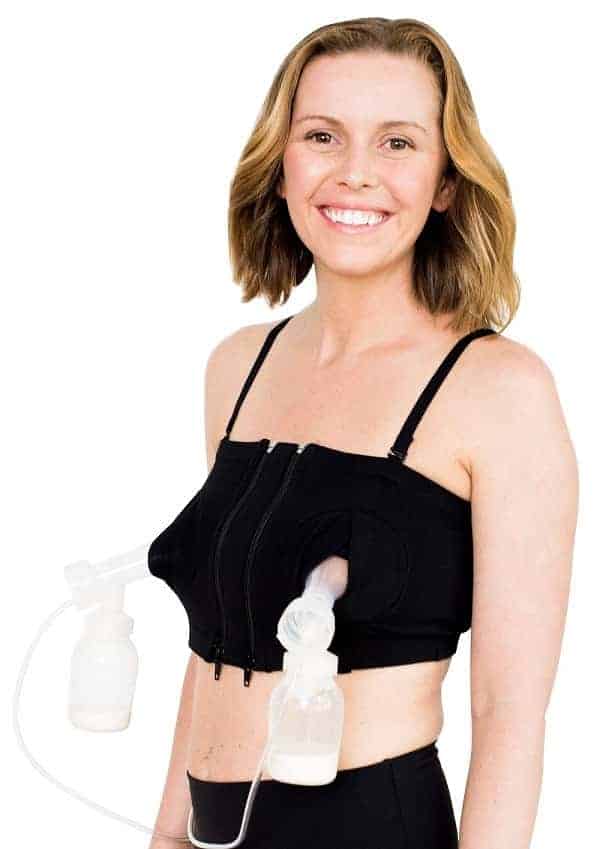 This maternity bra features holding pump bottles up to the breasts for about 20+ minutes one-handed ( if not comfortable) or hands-free, not restricting your work. It features flanges and bottles that hold in place, are compatible, can convert into a racerback, tank top, or in a halter style, and can be worn throughout the day.
Additional Specs Include –
2 size range – XS-L and L-Plus
Is machine washable
Made from 83% cotton and 17% spandex
Hook and eye
9. Maternity GapFit Medium-Impact Nursing Sports bras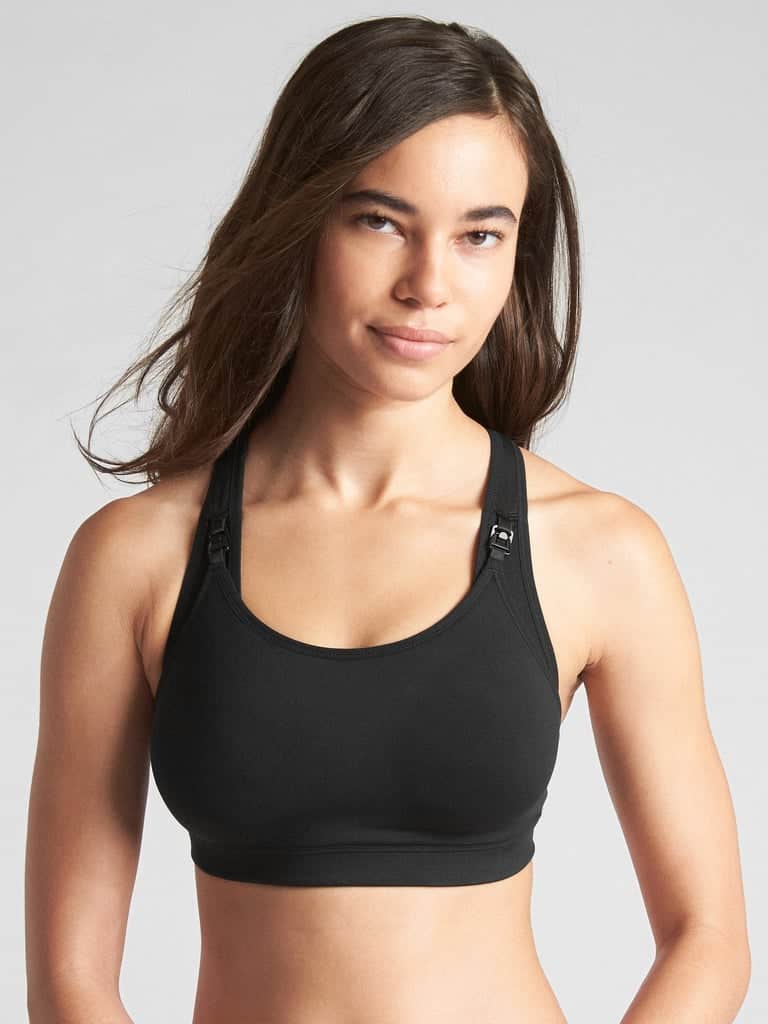 This sports bra features good support when you are working out, or otherwise, for an extra boost. It is made from a breathable, moisture-wicking material that also keeps the skin dry with adjustable straps that can undo at the front while nursing.
Additional Specs Include –
Available in a size range of XS-XXL
Machine washable
Made from 77% Polyester and 23% Spandex.
Hook and eye
Choosing the best nursing bra is a vital purchase for best nursing, be it a sleep bra, sports bra, a bra with pumps, or a hand-free nursing bra. This doesn't mean you need to assign a whole new drawer just for these new nursing lingeries. But, a new mom must pick the ones that will be required the most with the breast size and comfort. You can make use of the list above as well that features the best picks for the best nursing!
On the other hand, you can also make your nursing period easy by using the best nursing pillows, wear nursing robes, store breast milk, and use nipple creams.
Best Nursing Bras FAQs
1) Do you really need a nursing bra ?
The nursing bras are perhaps not a necessity but are a convenient breastfeeding accessory that will provide ease and comfort to both, the moms and the babies. The nursing bra makes it easy for the moms as they have almost everything needed by a breastfeeding mom as they are especially only designed for a good nursing experience as it tends to take up more time.
2) Should you wear a nursing bra at night ?
Wearing a nursing bra at night while you're breastfeeding is believed to prevent sagging breasts. It also helps maintain the structure of your breasts.
3) What are the other ways to have a healthy nursing session ?
Here are a few ways to help make your nursing session better:
Breastfeed on your side
Save the breast milk in a pump
Try to breastfeed in an Australian position when in a fast flow
To ease breast engorgement use cabbage
Eat healthy foods to boost milk production.
4) When must one wear a maternity bra?
The nursing bras must be worn as soon as you experience changes in the size of your breast, or in other words, as they begin to grow and change. In most cases, the changes begin after your First Trimester.
5) Will my breast sag if I don't wear a nursing bra during my pregnancy?
Yes! They will. Your breasts will sag as a result of many changes in the ligaments that form the supporting structures. Over time, these ligaments can lengthen and weaken.