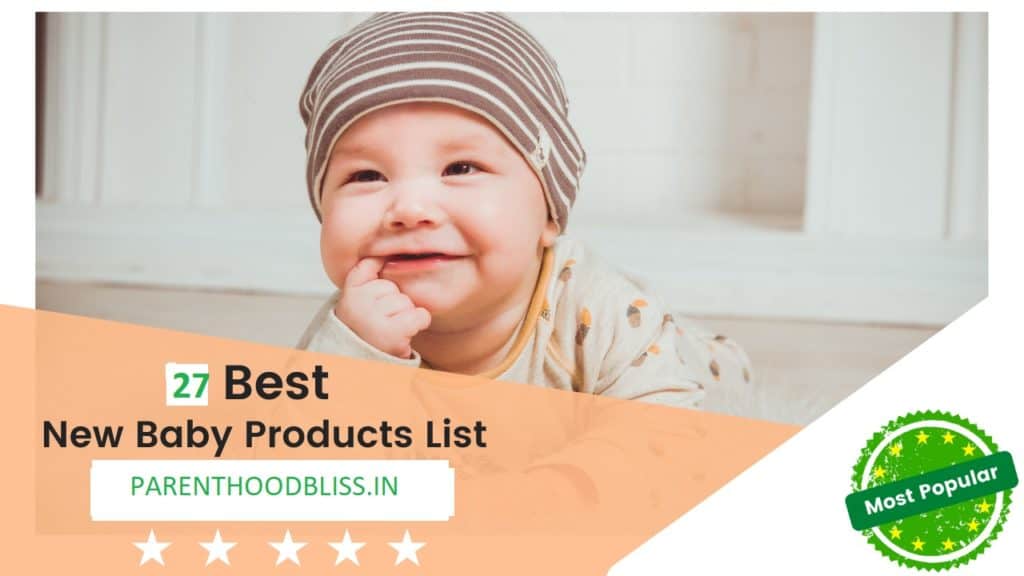 The baby market, unlike what it looked like just a couple of years ago, is a huge market in the day. There are several tons of products, aisles stocked up in each departmental store, having parents only go crazy trying to select the best possible alternative.

However, to make things much easier for you, this list is perhaps all you're going to need. We went through tons of reviews for each baby product of each category and then compiled the best available options in the form of this list right here. While these baby products are best rated and suit most babies, all babies, eventually, are different and individual parental research/ pediatrician consultation is always advised before purchasing a baby product.
Getting straight to the point, here is a list of 27 best baby products on the market-
1. Making nursing easier since 1989 Boppy Original Feeding And Infant Support Pillow - $39.99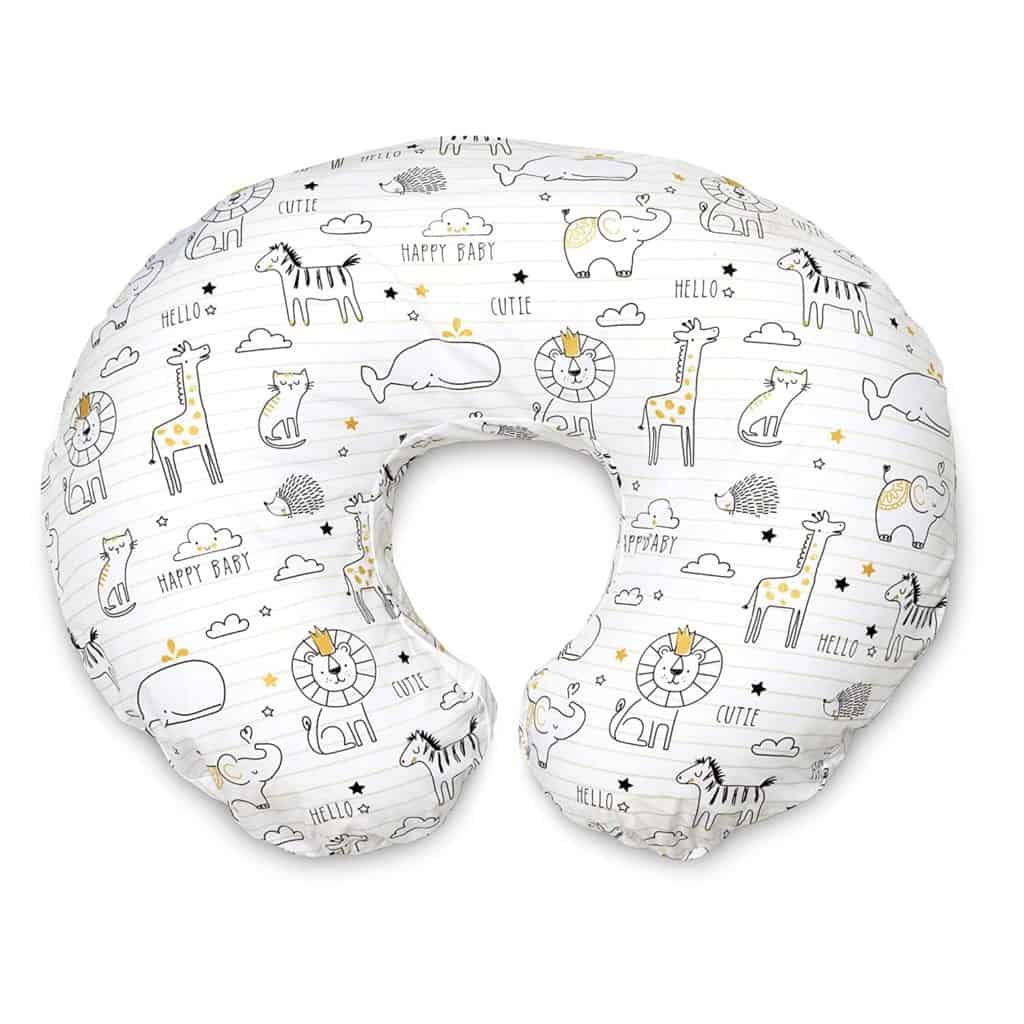 Boppy has been an all-time parent favorite, ever since its launch back in 1989 and for all the right reasons. This infant support/ nursing pillow offers some major support to the baby as well as the mother's arms and back while nursing.
2. More than just your regular sound machine Hatch Rest Sound Machine, Night Light & Time-to-Rise - $59.99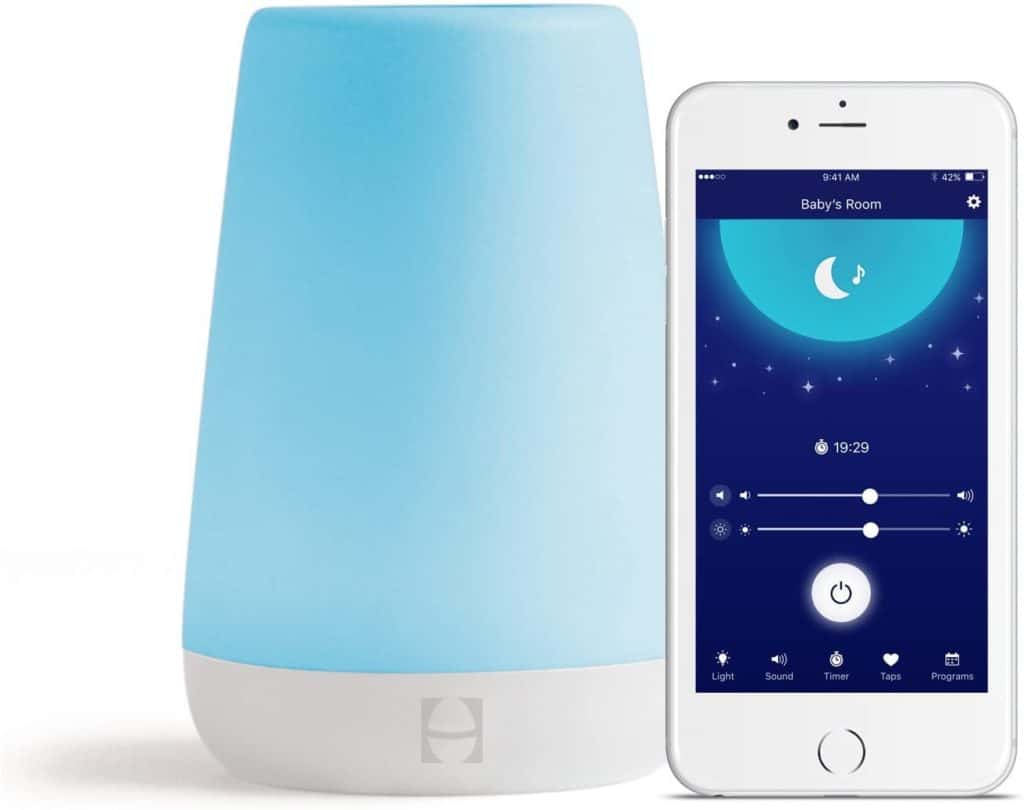 A nursery item very dear to smart parents, this one is a true all-rounder. A nightlight,  sound machine, and a clock all at once, this one even lets you choose from pre-programmed light/sound settings, all controllable through an app on your phone!
For parents who don't like short-term investments, this one goes a long way with your baby, functional as a toddler alarm clock in the later years!
3. Baby boos no more! Aquaphor Healing Ointment - $13.47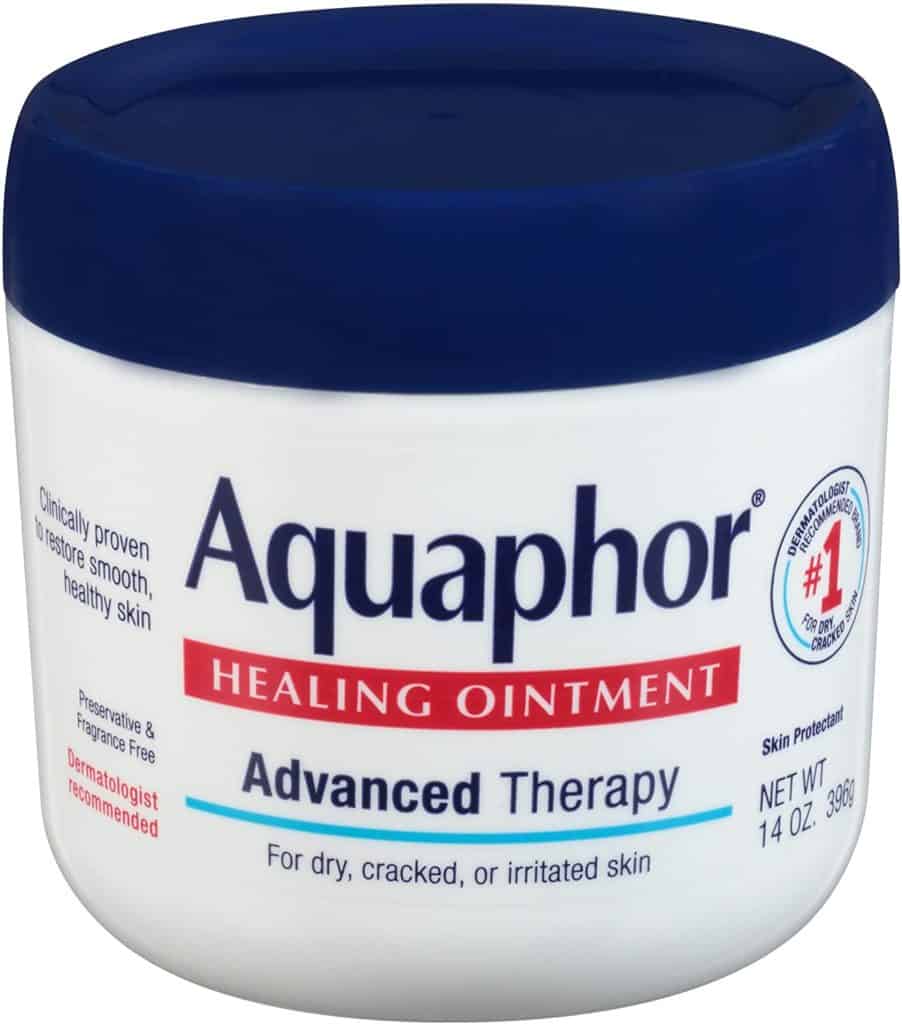 An all-rounder ointment, a diaper-bag staple, Aquaphor will sure become your go-to when it comes to solving baby boos. This ointment can be used for anything- diaper rashes, chapped skin, inflamed cheeks, minor cuts, scrapes, and even mosquito bites!
4. A bouncer, a chair, or both? Babybjörn Bouncer Balance Soft - $199.99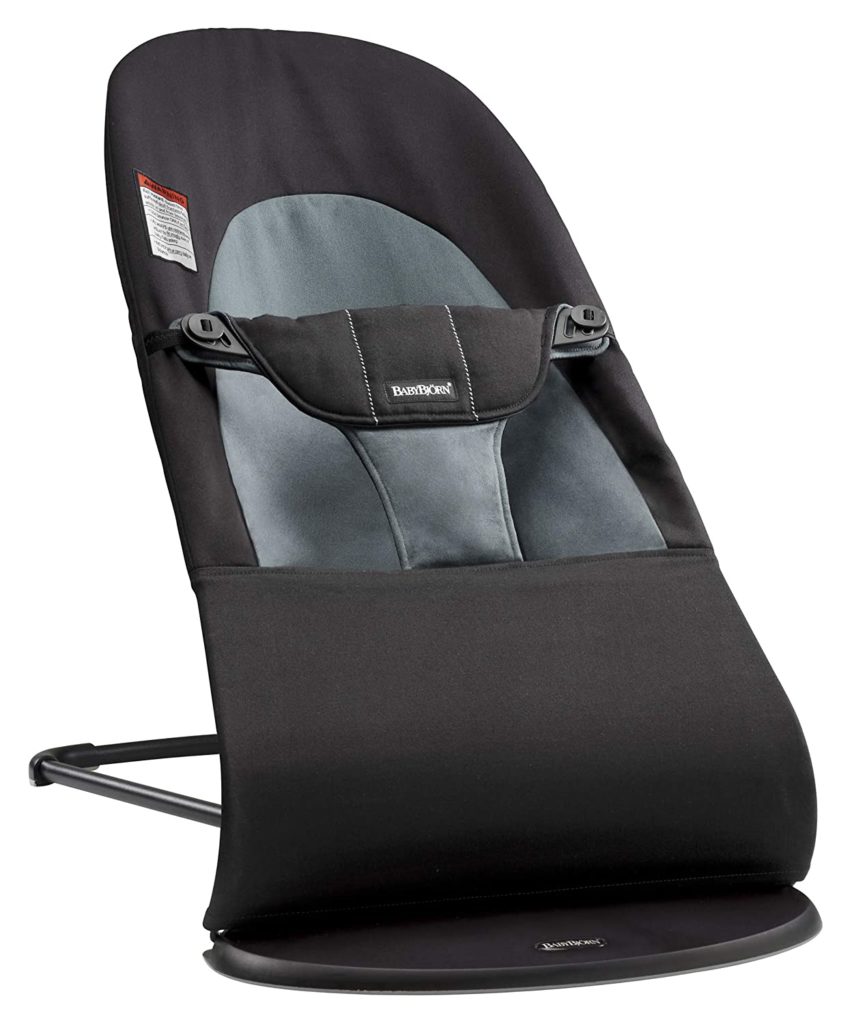 A bouncer designed with an ergonomic seat that moves in response to your baby's movements on it, this one actually even doubles up as a reversible chair when the baby grows up! What else do we like about it for brownie points? The fabric of this bouncer chair can be thrown into the washing machine for instant cleaning and it can even be folded flat for convenient, compact, instant storage!


5. Nobody likes them boogers FridaBaby NoseFrida The Snotsucker Nasal Aspirator - $15.99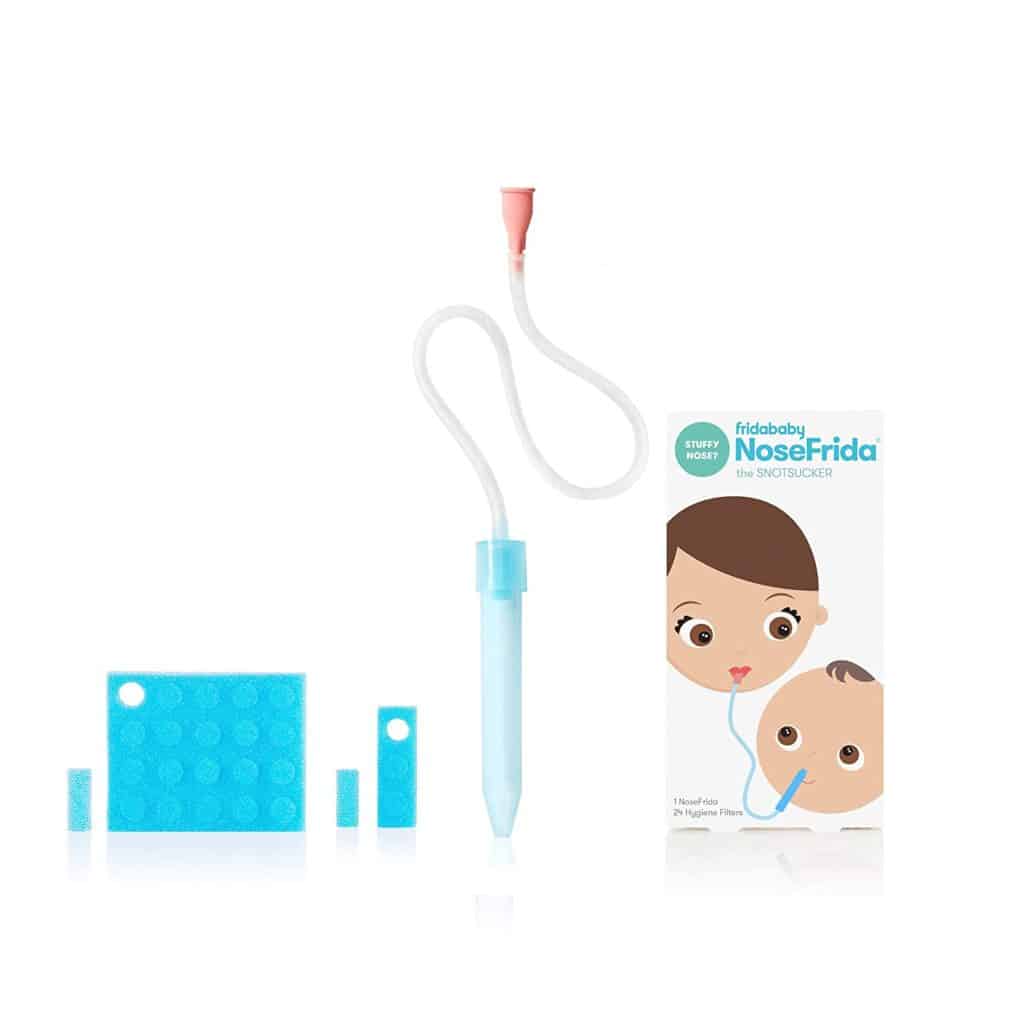 We know it's your own baby and we know you might hate it when you have to suck snot out of their nose and we will not judge you for that! The FridaBaby NoseFrida to your rescue! An extremely effective baby care equipment, the much-needed alternative to the traditional nasal bulb, this snotscuker also comes with an air-tight filter that ensures boogies don't make way to the baby's mouth!
6. The truest long-term investment! UPPAbaby Vista V2 Stroller with Bassinet - $969.99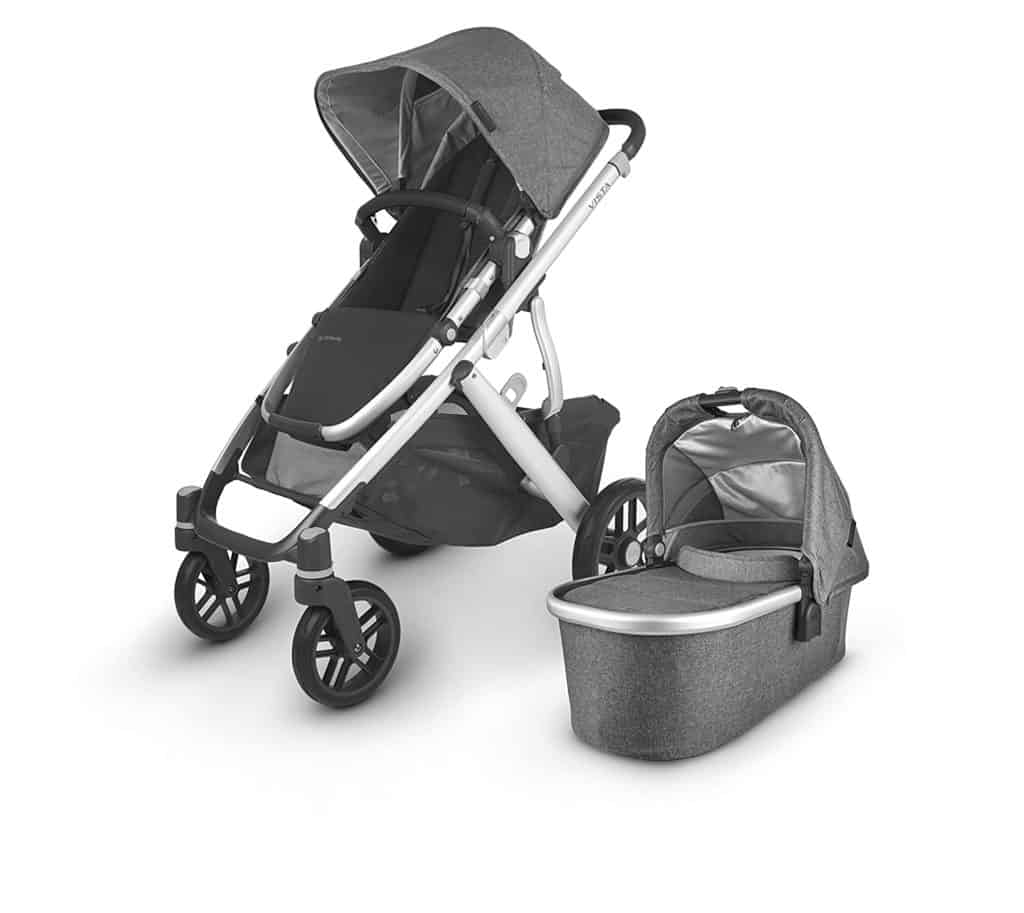 A known-for-durability stroller, this reversible double stroller is made in some top-notch features to speak for its class. It has a huge storage basket, the seats can be fully reclined, maneuvers like a dream and the suspension system is the most undemanding you'd find on the market! For the best part of all, though it comes with a bassinet for the newborns, it can be doubled up to fit as many as three children with the help of an additional rumble set and a ride-along board!
7. Mess-free diaper changes ahead! Keekaroo Peanut Diaper Changing Pad - $129.95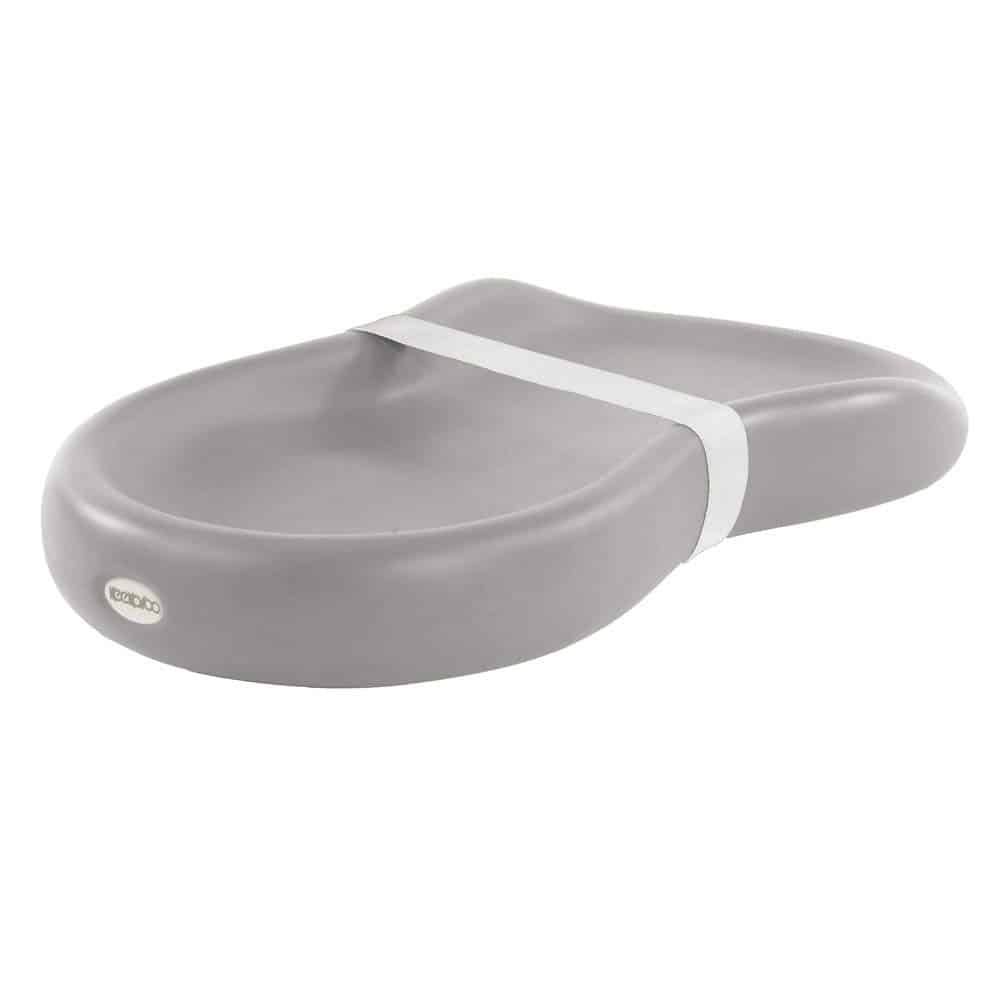 A non-slip, waterproof, wipeable modern diaper changing pad, this one will make you forget traditional, messy, poopy diaper changing covers ever existed!
8. Finally, a pacifier that will not get lost! WubbaNub Pacifier - $14.95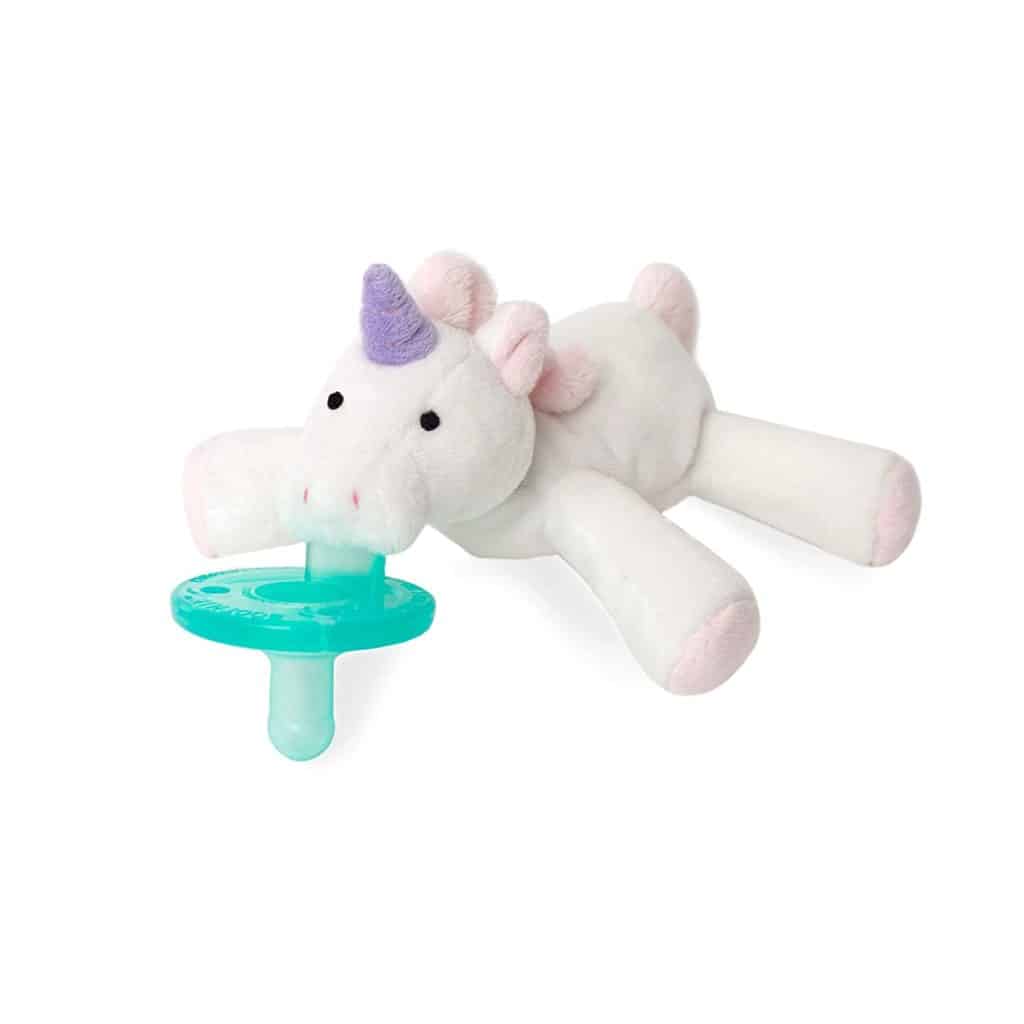 While a pacifier is great to calm the cries and cranks, they also don't take too long to fall out, forcing you to invest in another one already. Solving that problem for you, this pacifier comes attached with a plush toy doubling it up as a grab toy, almost challenging you to lose it as easily as a regular pacifier!
9. Pump up the feed even on the move! Spectra S1 Plus Electric Breast Pump - $199.00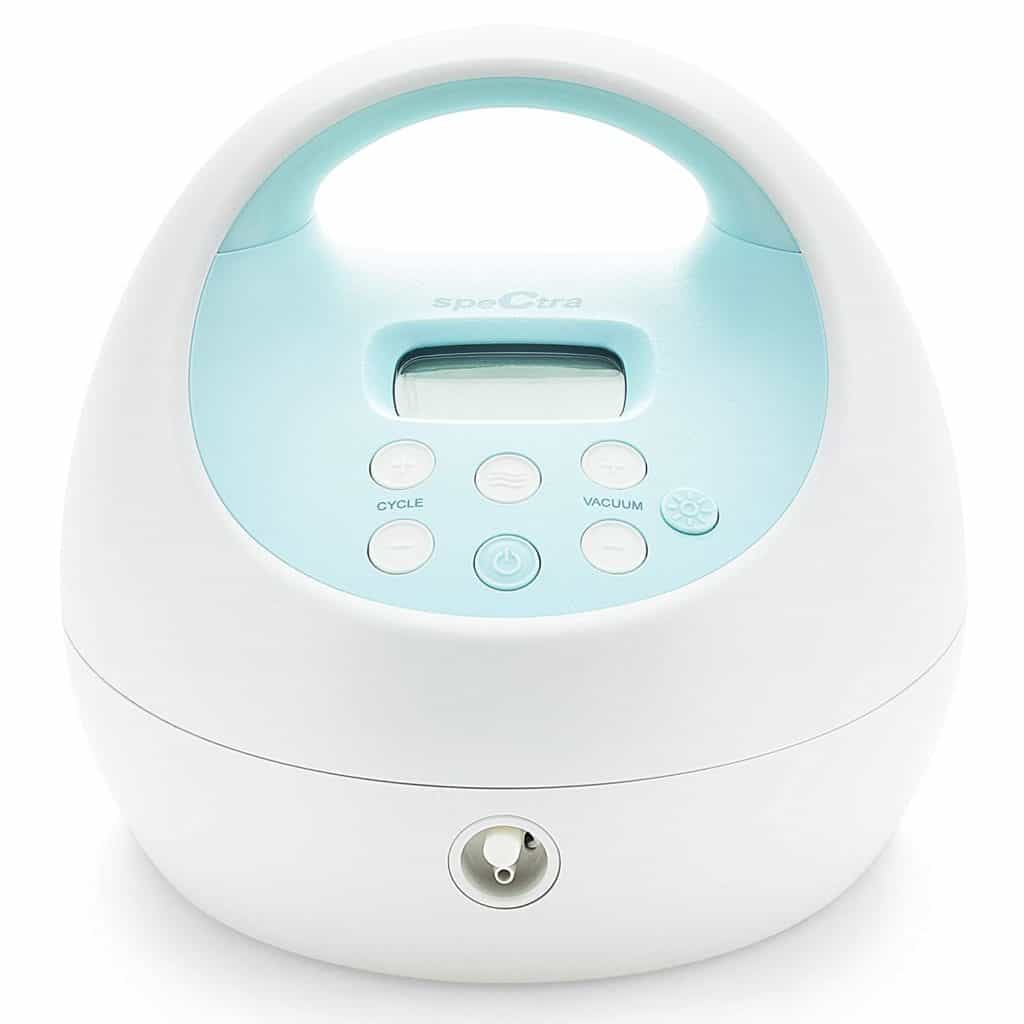 While manual breast pumps are conveniently traditional, they might not always be very portable. Taking breast pumps a step ahead, the Spectra S1 comes with rechargeable batteries that free you from being plugged in while pumping, making it super portable
10. Simple Sophistication Haakaa Breast Pump - $12.94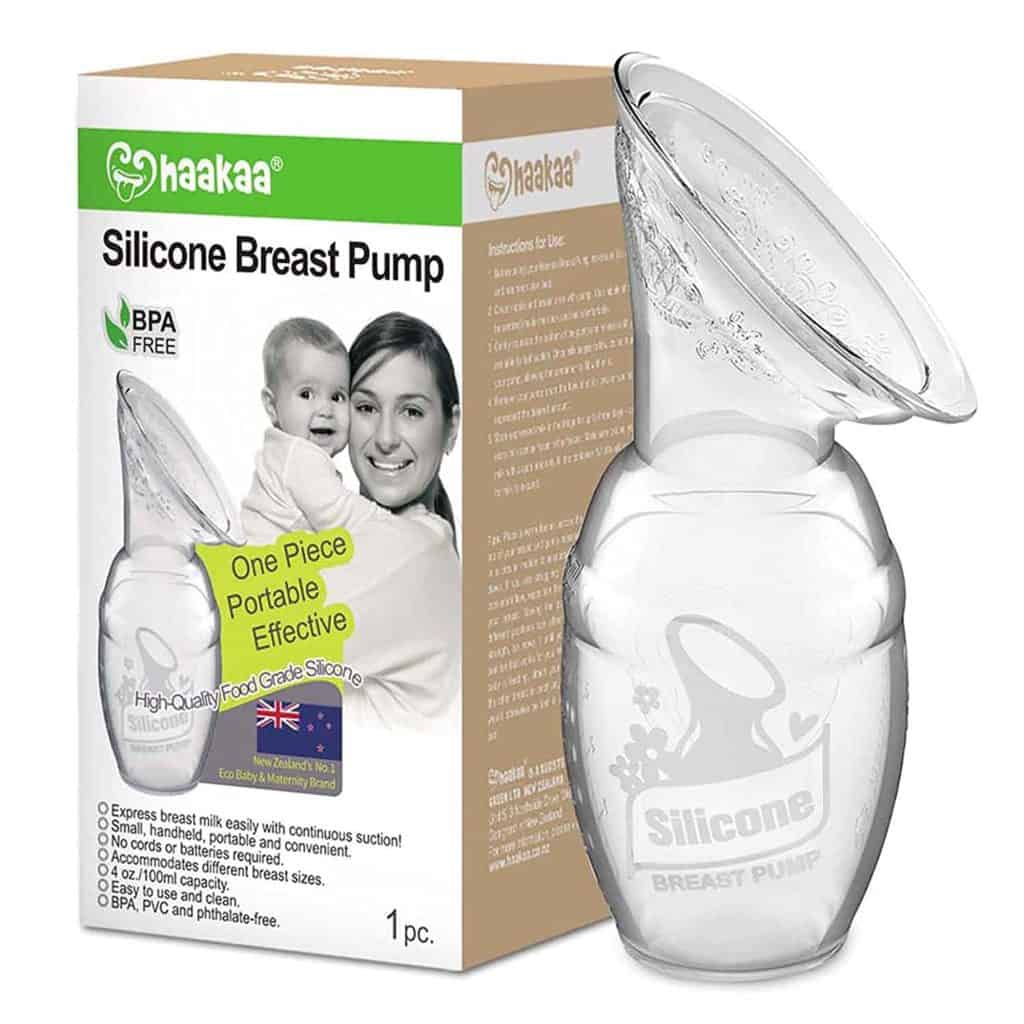 Having spoken about the modern Spectra S1, for mammas who still like to instead keep it traditional, Haakaa is the pump to go. This pump is most loved by parents for how easy it is to shove into a diaper bag. Also very easy to clean, it is made in silicone which comfortably attaches to the breast like magic.
11. For a better naptime Baby Shusher Soother - $34.99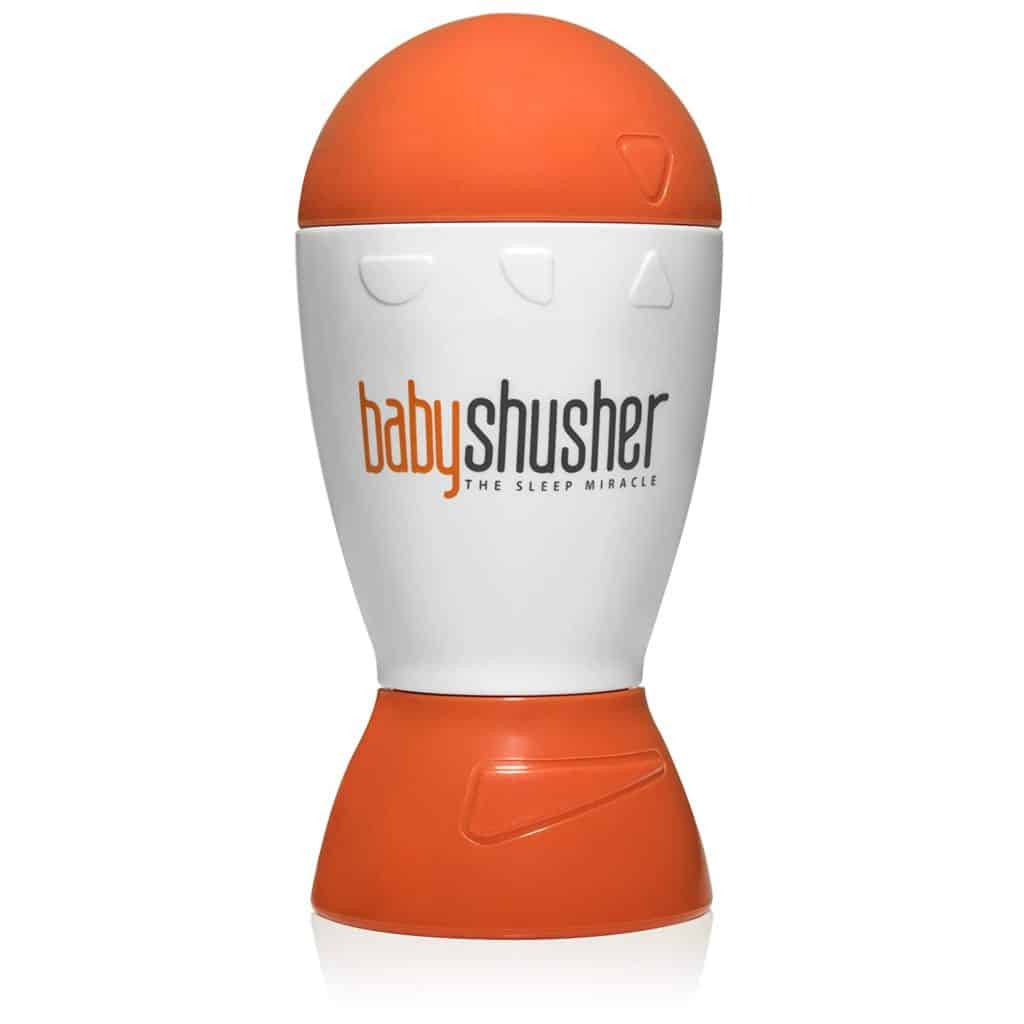 Hell hath no fury like a cranky baby. When it comes to putting kids to sleep, it is not uncommon to instead see parents dwindling away in a nap instead. The Baby Shusher, however, does quite a good job. Baby Shusher is essentially a recording of the baby-favorite shushing sounds (shh-shh) that plays over in a loop until the baby goes to sleep. A wearable device for ultimate portability, it comes with a 30-minute timer.
12. Why should adults have all the fun? Nuna Pipa Infant Car Seat & Base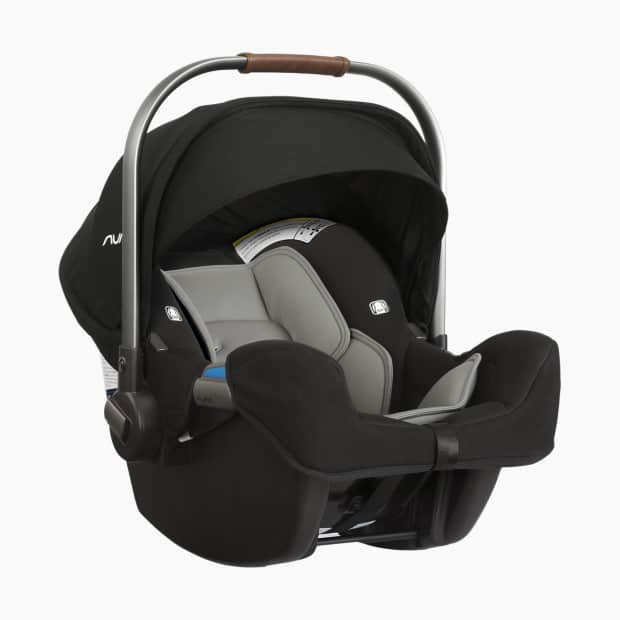 There has already been quite a dialogue around why Nuna car seats are the best for babies. Validating the very argument, the Nuna Pipa Seat just had to be on our essential list! This baby car seat weighs only 8 pounds, and is, perhaps, one of the easiest-to-install car seats on the market. With a True Lock safety system, flame resistant, chemical-free engineering, yet high-end fabrics; this car seat is the perfect blend of safety, utilities, and looks you can ever find!
13. Playtime! Graco Pack 'n Play On The Go Playard - $89.99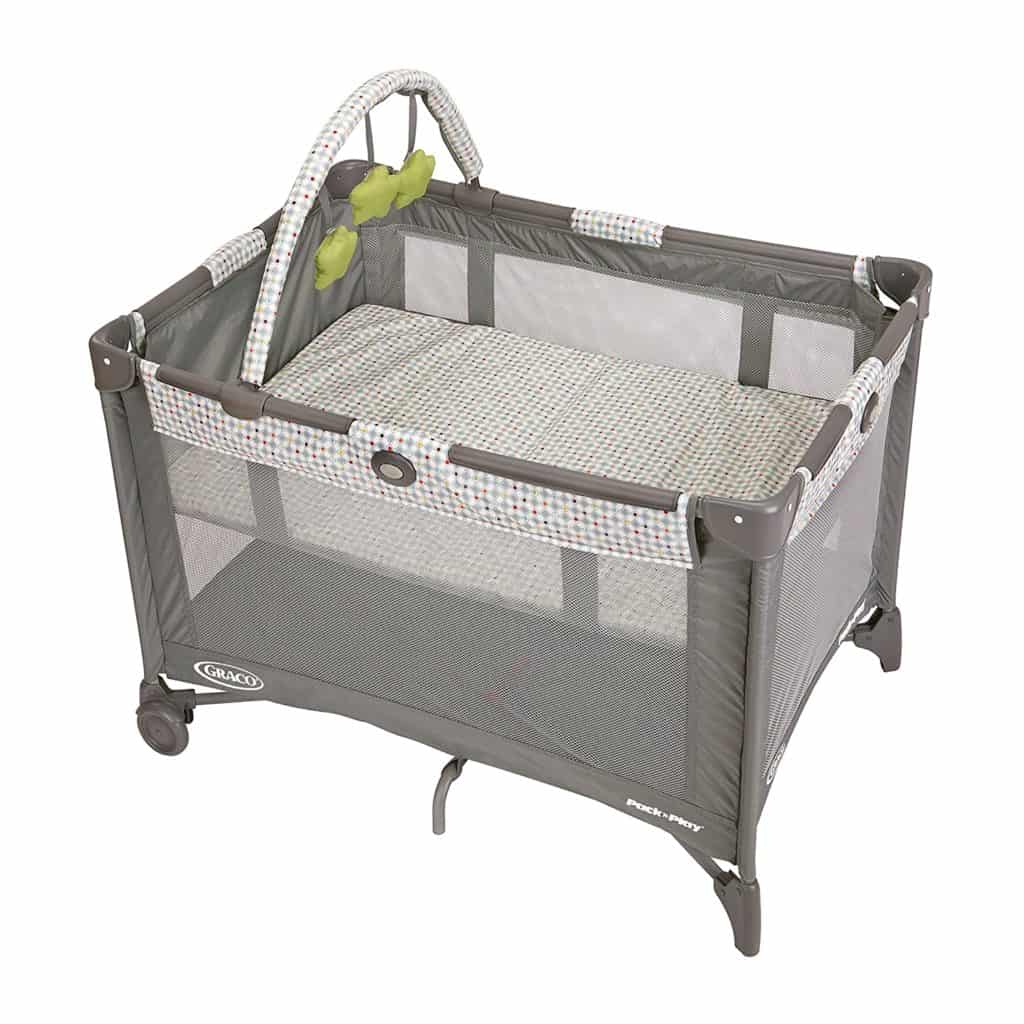 Equipped with a push-button fold mechanism that helps set up/break down the play yard as easy as the click of a button, this one makes traveling with your baby a treat like never before!
14. As good as a mother's touch Comotomo Baby Bottles - $22.99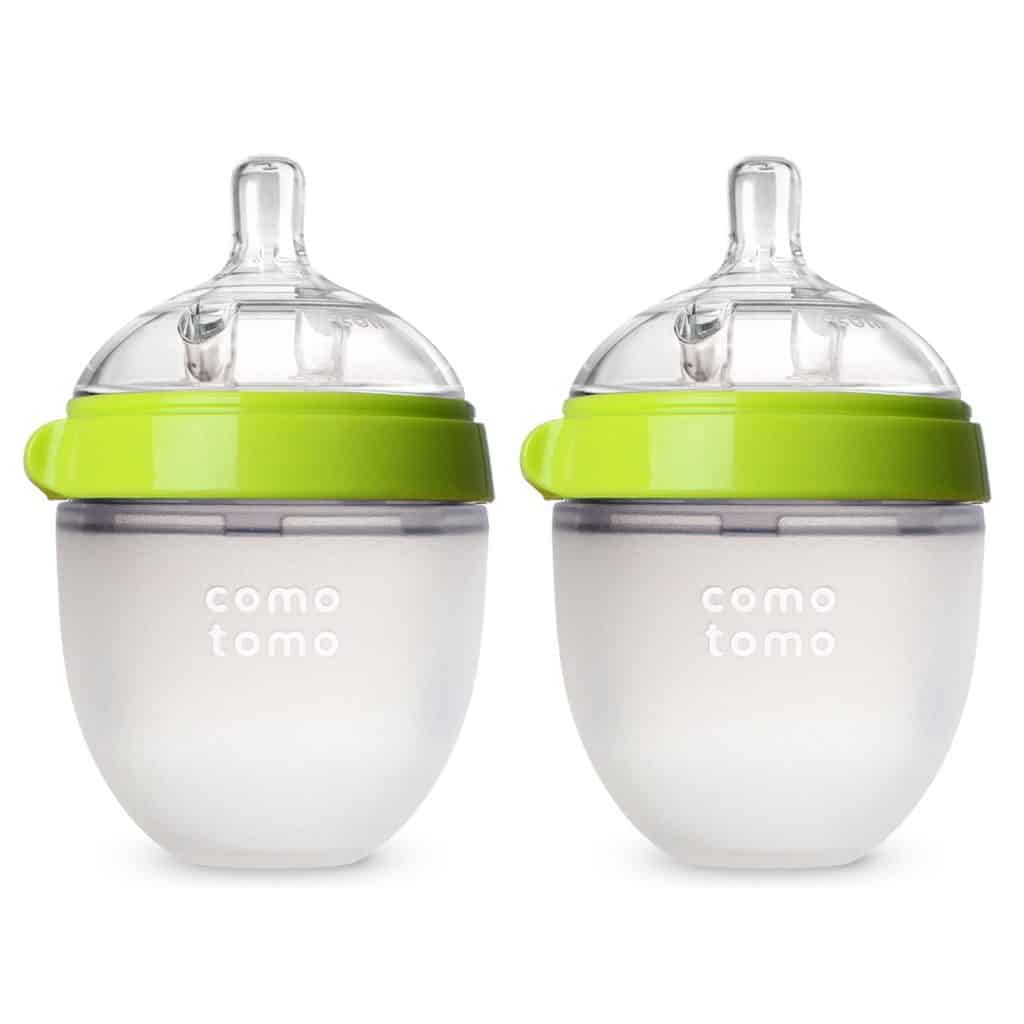 Made from silicone, as against the traditional plastic or glass bottle, this baby bottle mimics the feel and action of actual breast-nursing. Ideal for babies who are in-between breast and bottle nursing, this bottle is further flexible and squeezable to make it feel similar to a mother's actual skin.
15. Fun but learn! Lovevery The Play Gym - $140.00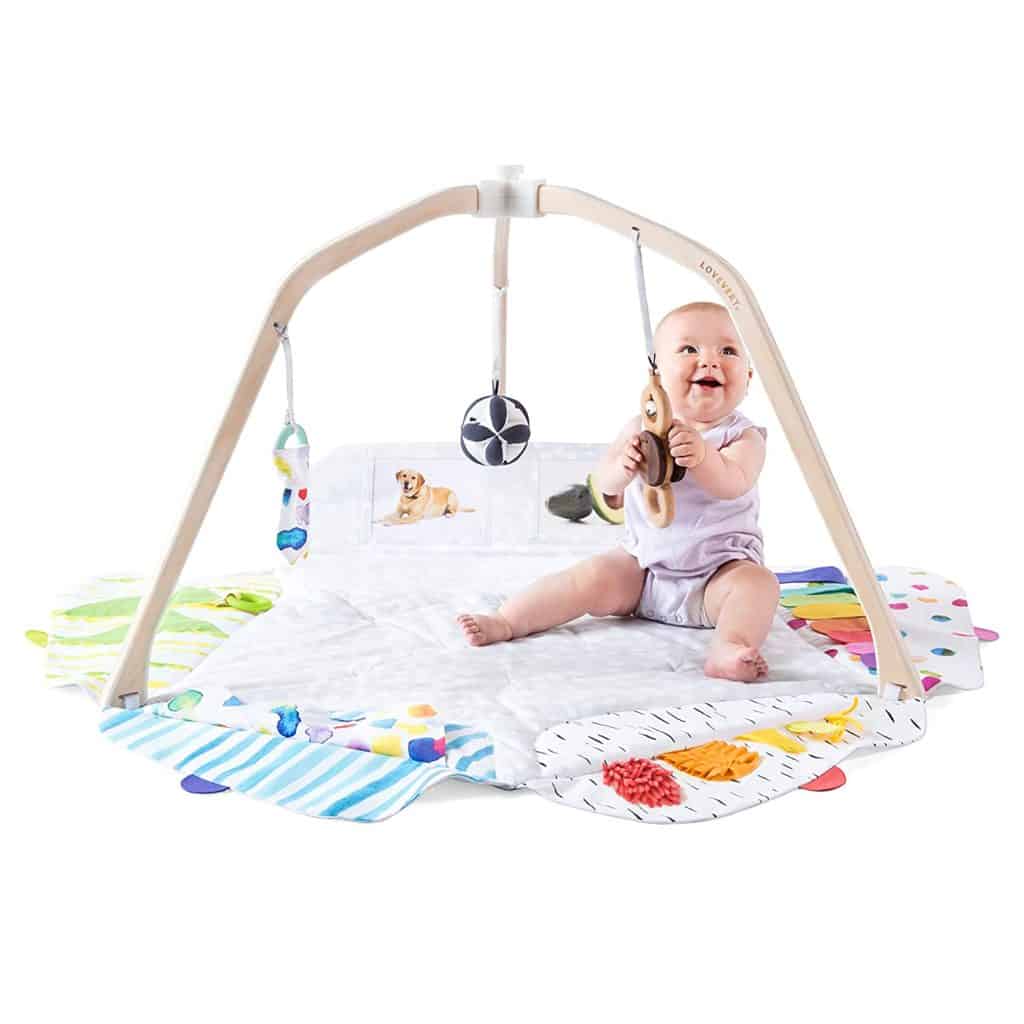 Designed by child experts, this play gym has "development zones." Each of these zones has activities that cater to the development of a kid right from their initial days (with elements like high-contrast toys and cards), up until their toddlerhood (like the gym turns into a small fort). A research-based play gym, this is not just another toy after all!
16. The natural nap Love to Dream Swaddle UP Original - $29.95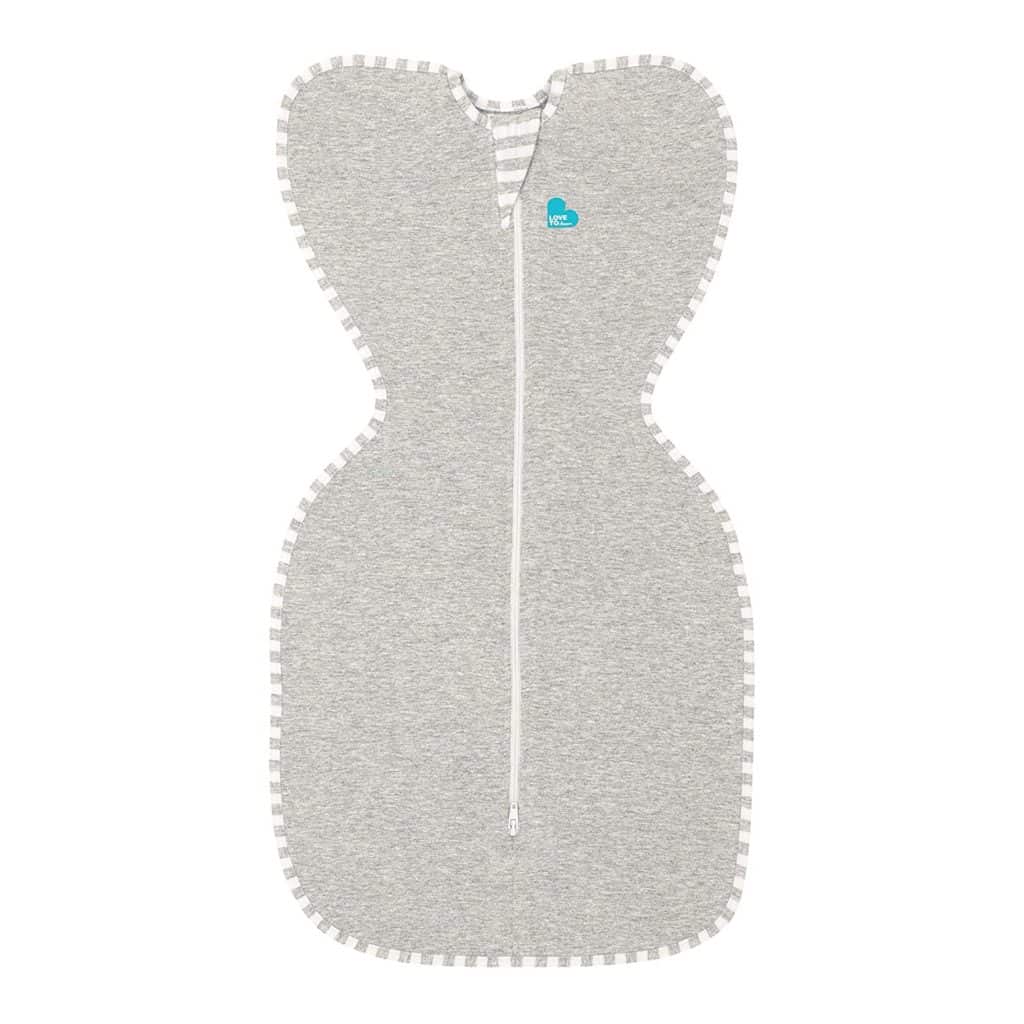 The makers of this swaddle understood for a fact that babies love to sleep with their arms up, that being their natural sleep position. With that basic theory, this swaddle is made in a sack-like design that lets babies self-soothe themselves into a nap. Featuring a zipper back for convenience, it also provides a snug fit that calms the baby's startle reflex, yielding longer, better hours of sleep.


17. Let baby not be a reason! BOB Gear Revo Flex 3.0 Jogging Stroller - $499.99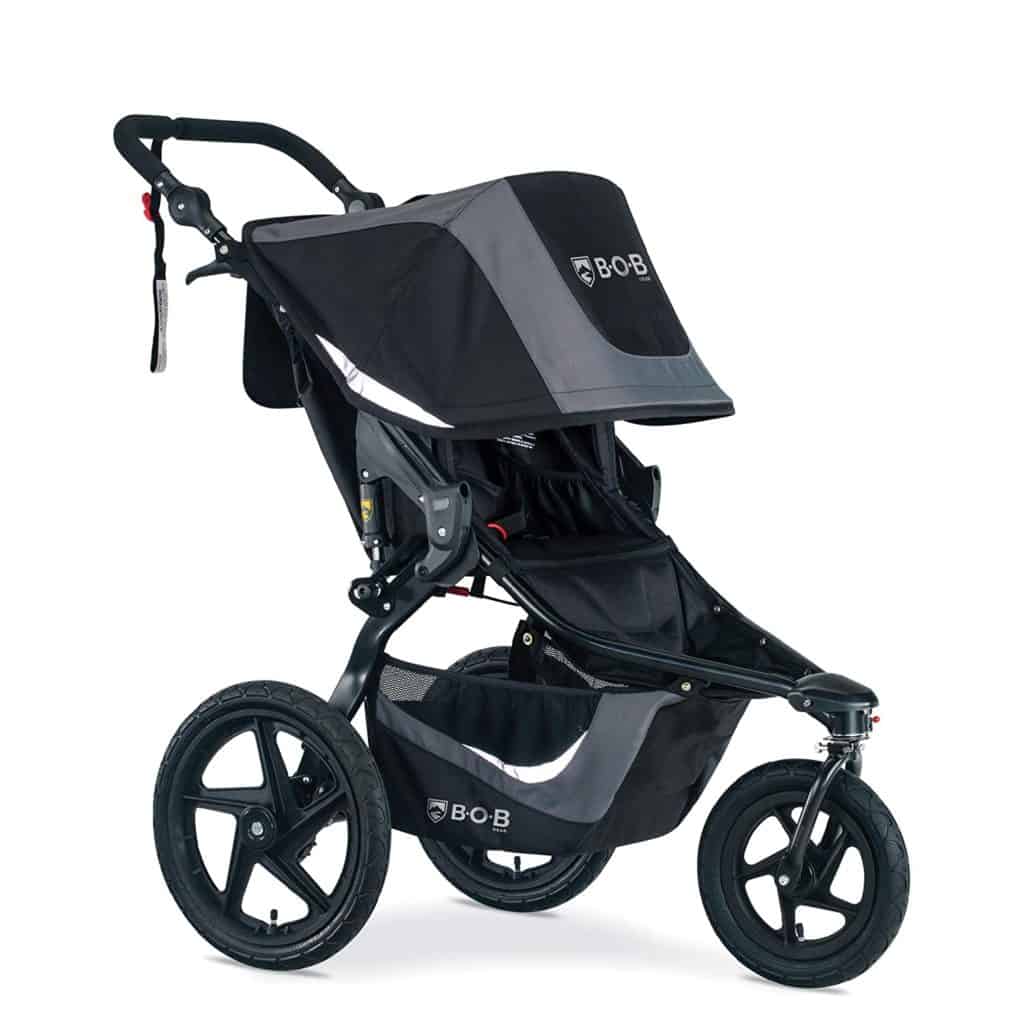 For parents who do not like to make excuses, this baby jogging stroller lets you take your babies out for a stroll while you maintain your shape. Made with 9 adjustable handlebar positions; this jogging stroller suits parents of all heights, has an ultra shock-absorbent suspension system, a massive storage space, full seat recline, and can hold babies up to 75 pounds!
18. Midnight hunger pangs don't happen to adults alone! Baby Brezza Formula Pro Advanced - $199.99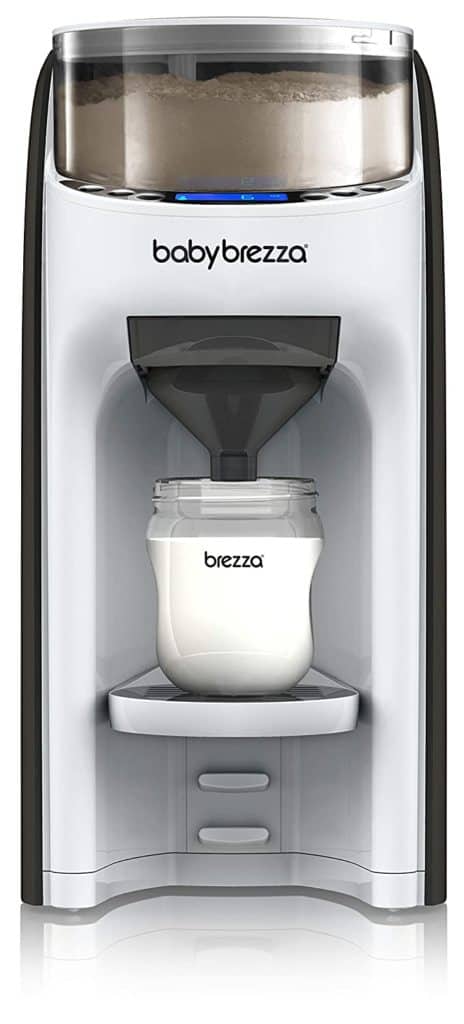 We understand how much you cherish those few hours of sleep at night but we also understand that you'd never leave your baby hungry- even if it were to give up sleep. Finding you a middle ground, the Baby Brezza created this automatic formula mixer! Just fill the automatic formula mixer with water + formula and you can get as many as twenty 8 ounce bottles at the click of a button! Sounds like a dream, eh?
19. DND Stink Ubbi Steel Diaper Pail - $55.99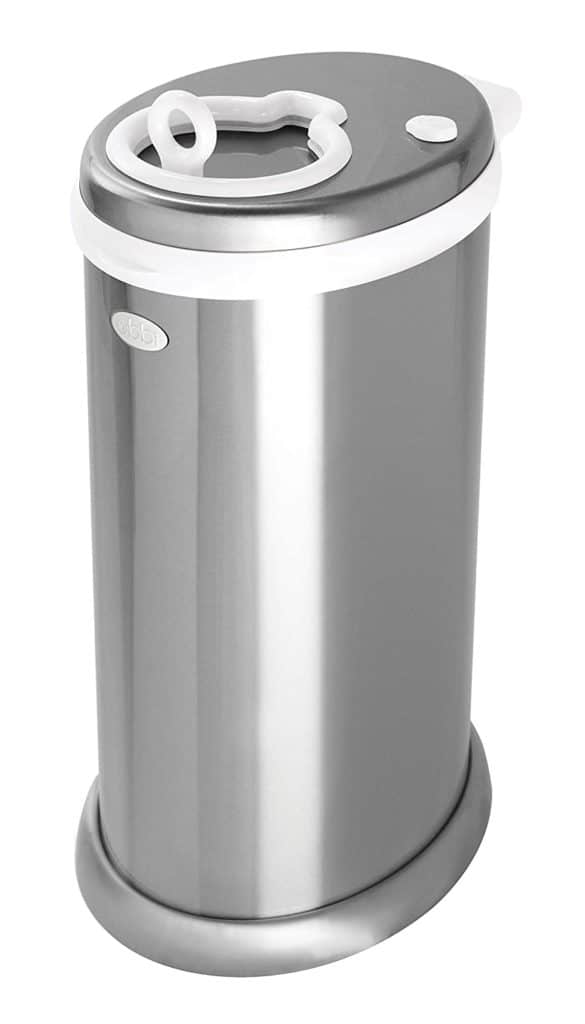 Diapers sure are smelly but what good is a pail if it can't hide that away? Made from steel, the Ubbi diaper pail is engineered to not absorb any stink like plastic diaper pails do and can be used with literally any bad- no special liners needed! The Ubbi pail is also hermetically sealed with a top closure and a child safety lock to avoid any unsolicited ew-damages!
20. Hear, hear, little globetrotters! Graco Modes Travel System - $299.99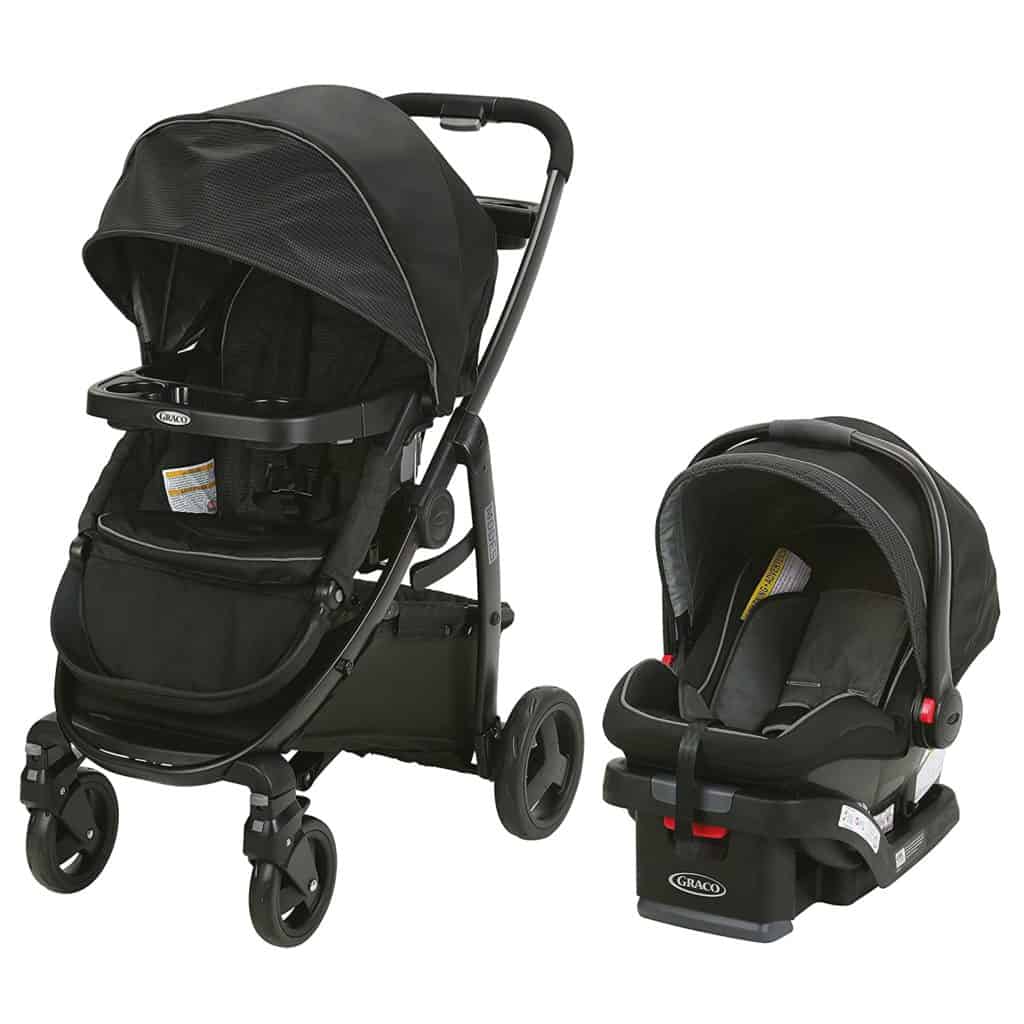 Offering more than 10 ride options, this travel system is one-hand foldable and is equipped with some power-packed features no parent can ignore! It offers a SnugRide Click Connect 35 infant car seat, a reversible, fully-reclinable stroller seat, storage tray, a spacious basket, and even child+kid friendly cup holders. Ideal for babies from their birth up to toddlerhood, Graco Modes Travel System, unarguably, is one of the most affordable, all-rounder travel systems on the market out there!
21. The genie all parents have been looking for Diaper Genie - $37.44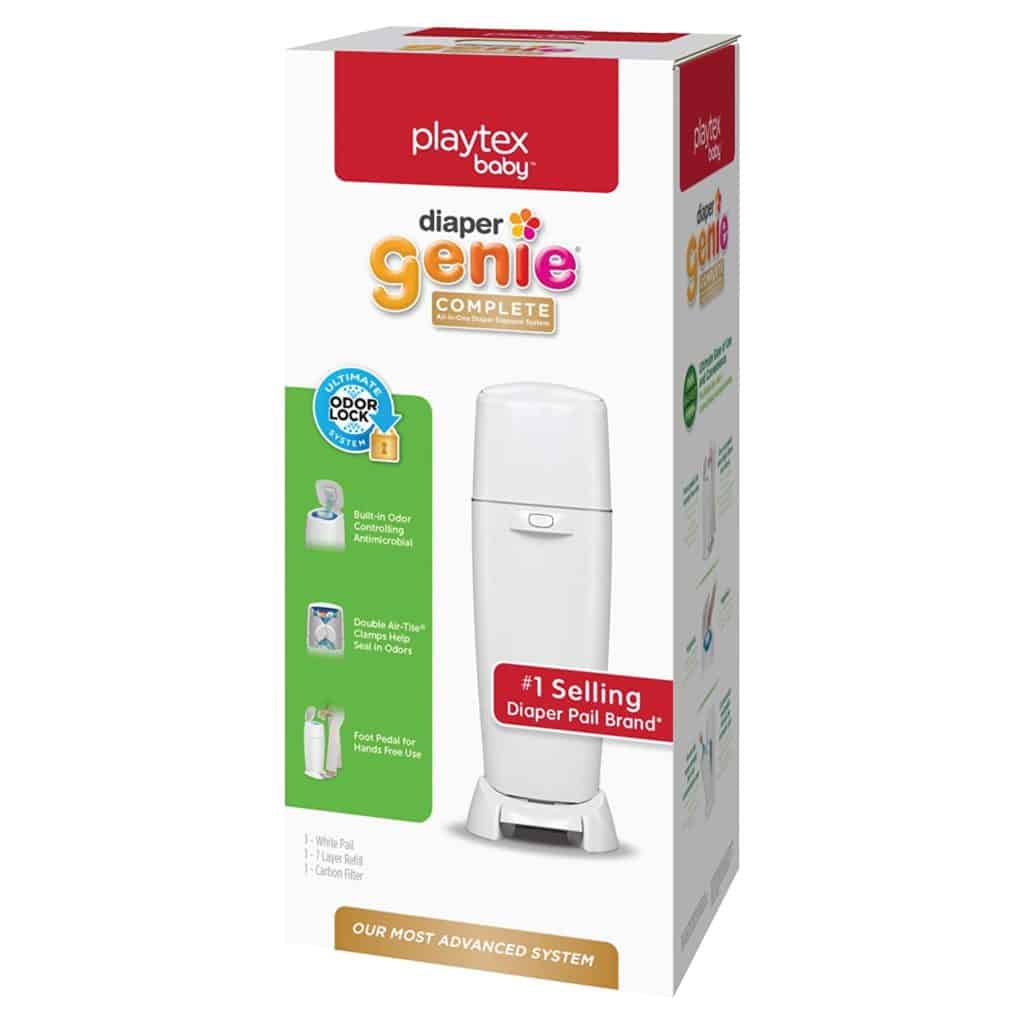 The diaper genie is the extra hand all parents wished they had while changing a baby's poopy diapers. Made to function with a foot pedal, this diaper genie can be operated even when both your hands are busy. Besides, since it is made in a lock-in-odor technology, you will never have to worry about that rotting, after-smell of disposed diapers ever again!
22. Germs, say what? Baby Brezza One Step Sterilizer Dryer - $99.99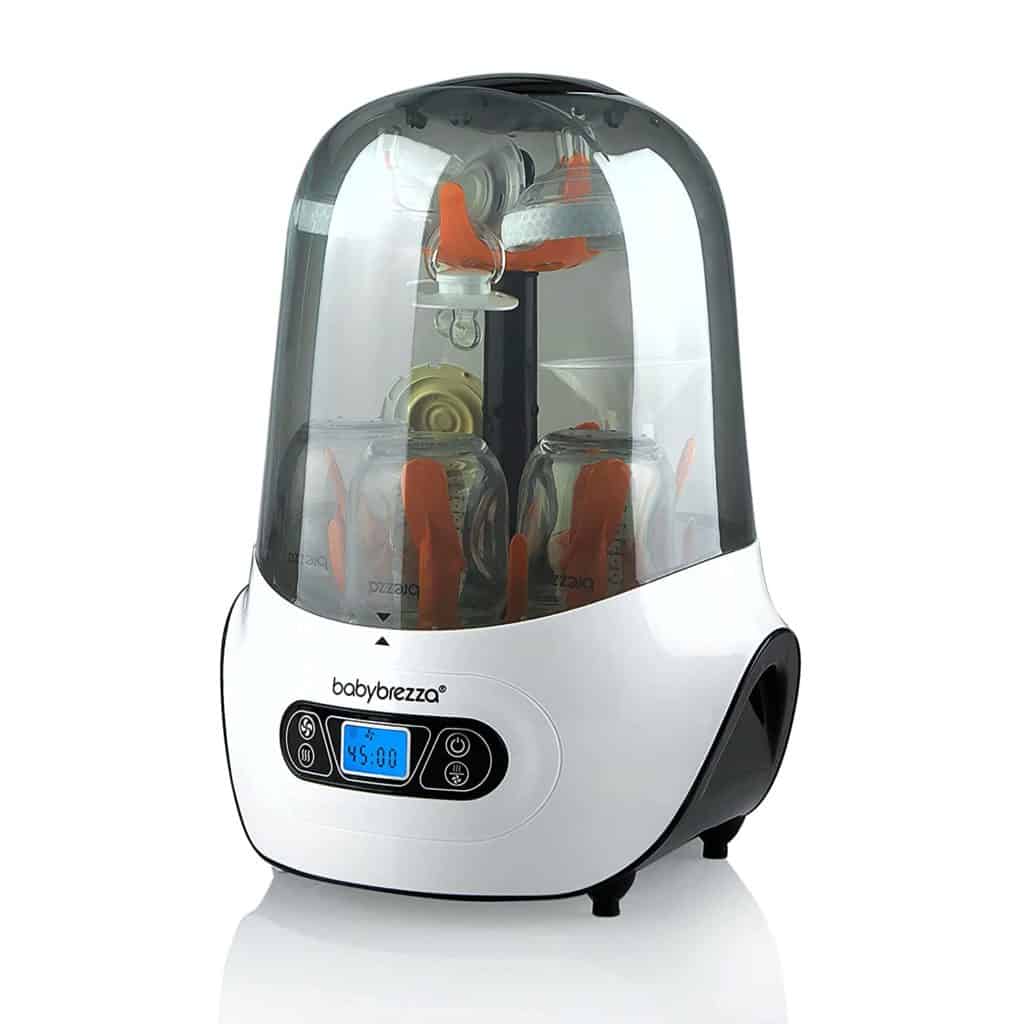 Made with a built-in drying mechanism, the Baby Brezza sterilizer can kill as many as 99% of the germs found on a baby bottle. The sterilizer can hold 6 bottles of any size in one sitting, while still leaving some room for bottle accessories and pump parts. The built-in drying function, besides, can run both functions together or independently.
23. Bottom-hugs! Pampers Swaddlers Disposable Diapers, Super Pack - $27.99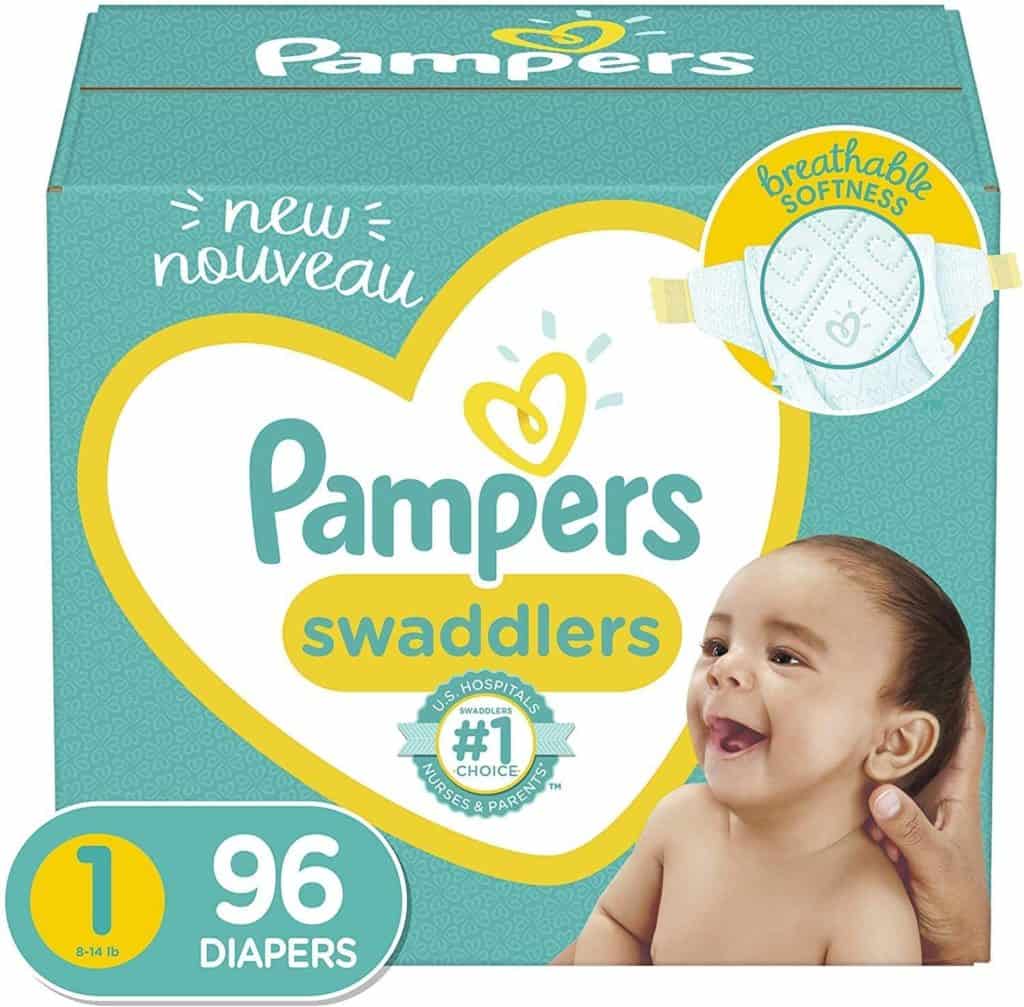 One of the softest baby diapers on the market, the Pampers Swaddlers are most-loved newborn diapers for two reasons. A) They are shaped to avoid rubbing on the umbilical cord, and their flexible fit molds to your wee one's body, cutting down on leakage. A wetness indicator lets you know when your baby needs to be changed too, so you don't have to do the dreaded "sniff test."


24. An investment you'd not regret Babybjörn Baby Carrier One - $190.00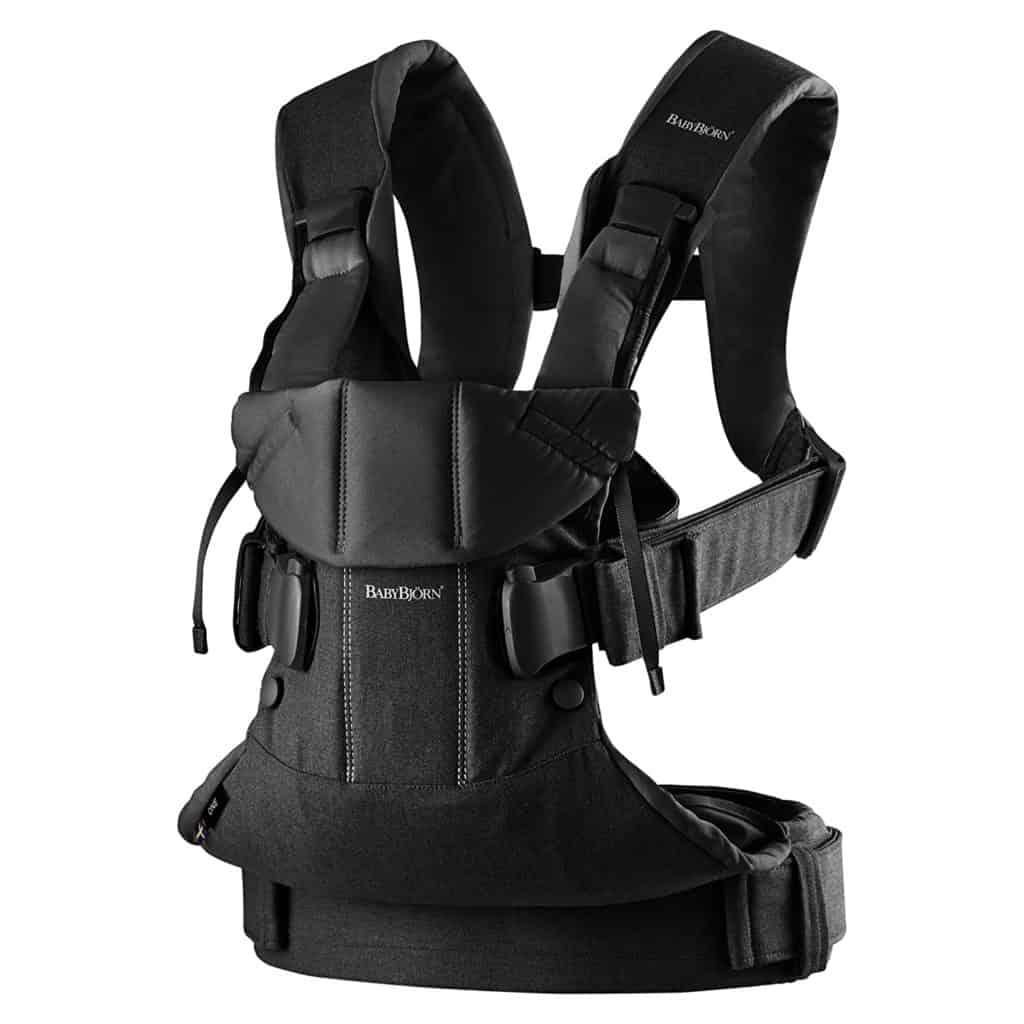 Featuring four carry positions, two height positions, multiple seat adjustment options for leg position, and even padded shoulder straps with a weight-distributing waistband – this baby carrier is all you'd need for your infant right up to their toddlerhood! Babybjorn is quite well known in the market for its premium-make products and the convenience of this carrier just takes the company to another level altogether!
25. For an extra punch of pamper Aveeno Baby Daily Moisture Lotion with Natural Colloidal Oatmeal - $6.92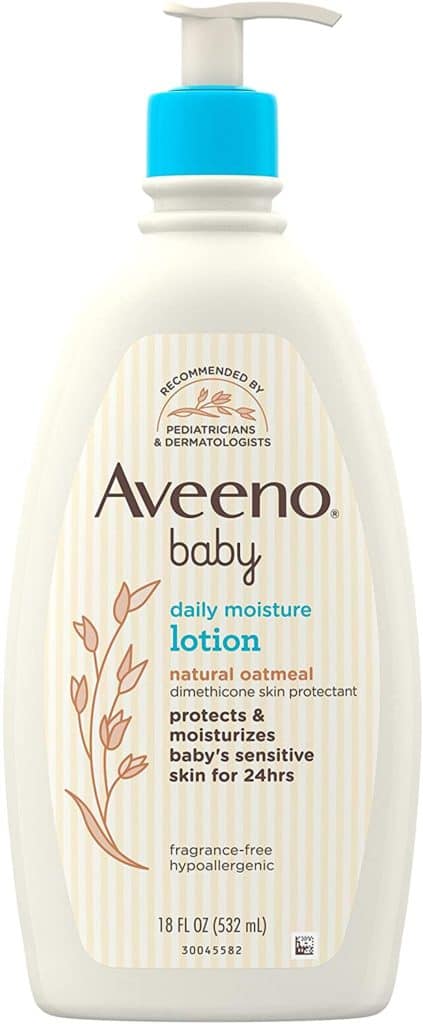 Made from colloidal oatmeal, this fast-absorbing, non-greasy baby lotion is one of the best baby lotions out there, something you must have, especially if you live in colder, dry regions. An ultra-nourishing formula, this lotion can keep your baby's skin soft and supple for as long as 24 hours, while being 100% free of phthalates, parabens, and fragrances!
26. Grows-With-Baby Activity Center Skip Hop Explore & More 3-Stage Activity Center - $135.99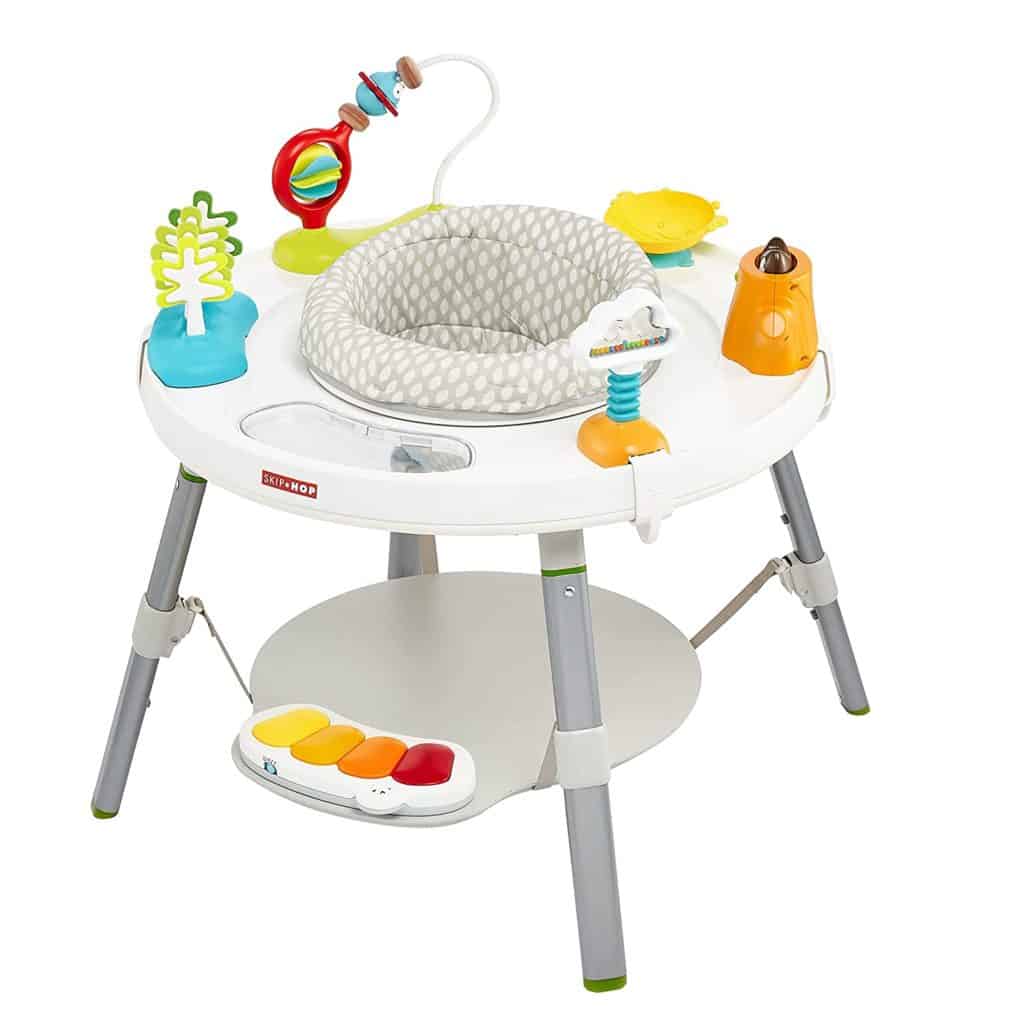 A multi-stage baby activity center, the Skip Hop Explore is made keeping in mind babies would soon forget about bouncing and would hate to be stuck on a seat once they learn to walk. With the ability to be converted into a play zone, this activity center or babies also comes included with a toddler-friendly table that can be used to spread blocks to play or even to paint/craft at.


27. For a close watch Owlet Smart Sock 3 & Cam Bundle - $399.00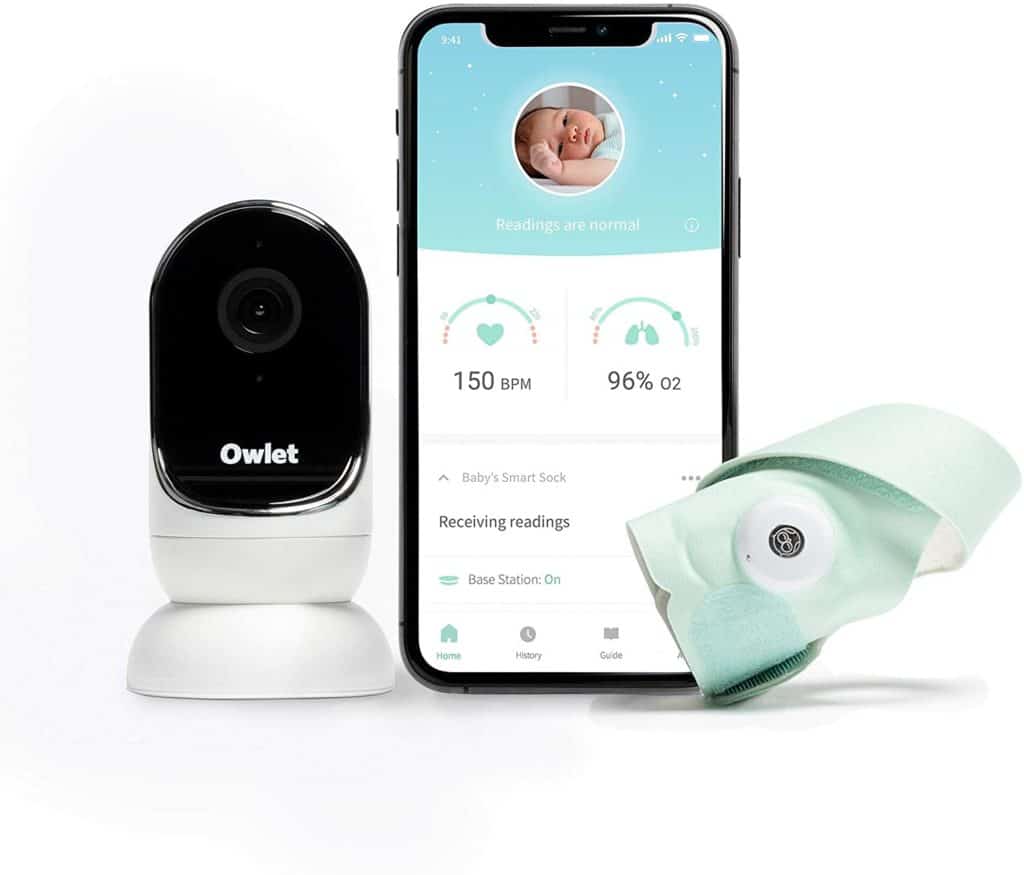 Worried about leaving your baby alone in a room while they sleep? You are not alone! Combining audio, video, and vital monitoring, the Owlet Cam lets you stream your baby's sleep in 1080 HD quality, directly to your mobile app! The Smart Sock goes a step beyond, crashing the traditional baby monitors by enabling you to even track your baby's heart rate and oxygen levels while they sleep. If something may, god forbid, go wrong, the system notifies you on your phone to let you draw instant necessary measures!
Best Baby Products FAQs
1. What is the best nursing pillow ?
My Brest Friend Original Nursing Pillow, priced at $39.95, is rated as one of the best nursing pillows across sites. It is made in a firm and supportive structure that lets you position your baby in the most well-defined latch, reducing the strain on the mommy. It is also made in a wrap-around design to help it keep secure with the adjustable strap.
2. What is the Kiinde Twist Breastfeeding Starter Kit ?
Priced at $39.99, the Kiinde Twist Breastfeeding Starter Kit helps you preserve the liquid gold that a mother's milk is. This kit is essentially made to avoid the spillage that is otherwise unavoidable when transferring breast breast-pump milk to a milk storage bag. All you gotta do is, insert the milk bag into a bottle casing, attach a nipple and the milk never goes out of the bag until your baby drinks it!
3. What is the best glass baby milk bottle ?
The Philips Avent Natural Glass Bottle, priced at $22.30, is one of the highest-rated baby glass bottles on the market today. Made with soft, non-collapsible nipples that are easy to latch and resemble a mother's nipples, these bottles also have an anti-colic design that ensures gas does not enter your baby's tender stomach. It can also be stored in the freezer or be microwaved, without having to worry about temperature variations breaking the bottle!