Baby Lotions: We'd all agree, the sensitive baby skin needs special attention and has to be moisturized at all times. But, what lotion to use? With the cold weather kicking in, skin sensitivities seem to hit high, prone to dryness resulting in irritation. Do we then need a lotion that smells good, dyes with harsh chemicals, or, one that soothes and assures care made with gentle ingredients? While purchasing a lotion for the baby, it is recommended to avoid products with fragrances, preservatives, parabens, sulfates, and alcohol.
Therefore, selecting natural-based, non-harmful, and beneficiary lotions would work the best. Like what you ask? Don't worry, we've got you!
Top 8 best lotions for babies :
1. 14 OZ, Aquaphor baby healing ointment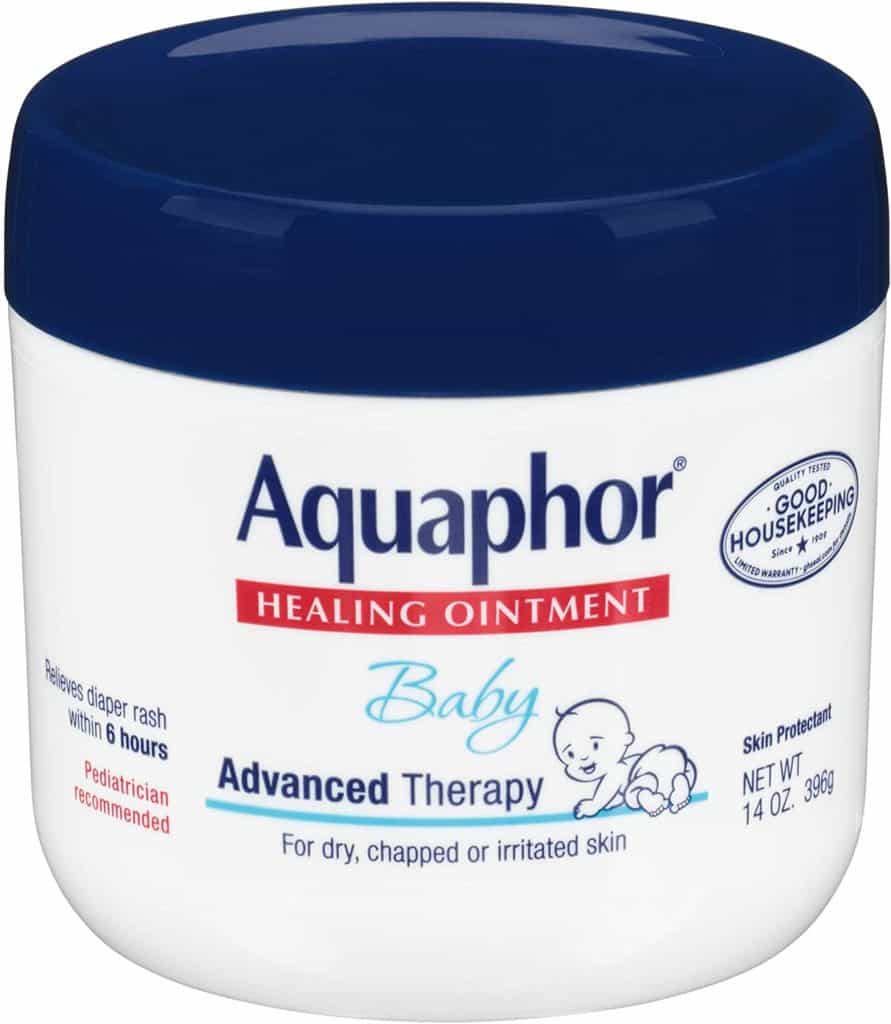 It is a multipurpose clear ointment, especially used for irritated skins, have dry patches, minor cuts, diaper rashes, chapped lips, and rosy cheeks. This Aquaphor is a great pal for winters, has no preservatives, and is fragrance-free, protecting the baby's gentle skin.
2. Aveeno baby eczema therapy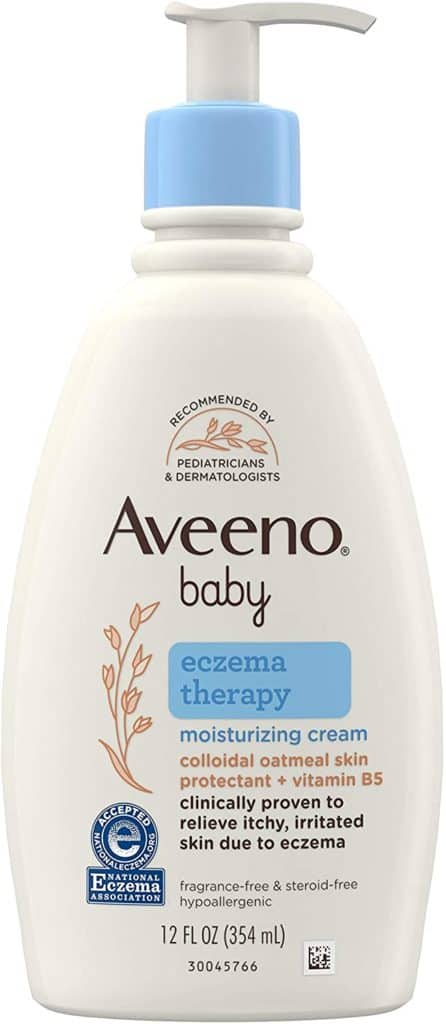 The Aveeno baby lotion has oatmeal as its key ingredient, that helps get rid of dry skin caused by eczema, maintains the pH balance, and prevents dryness. When applied on the baby, you'll notice the lotion to dry fast, is non-greasy, and fragrance-free working 24/7.
3. Organic all-purpose balm - Honest company

It includes organic and plant-based ingredients, such as organic sunflower, olive, and coconut oil that treats the skin with the ultimate soothing salve. The balm has no presence of petroleum jelly, mineral oil, lanolin, parabens, dyes, and synthetic fragrances, making it applicable to all skin types.
4. Earth mama baby lotion

The fragrance of Earth mama is enhanced by the presence of sweet oranges, which is the cherry on the cake, also available in lavender and natural unscented. The lotion is made with organic herbs and oils blended with natural ingredients making the delicate baby skin more gentle and is free of petroleum, parabens, artificial fragrance, and preservatives.
5. Cetaphil daily baby lotion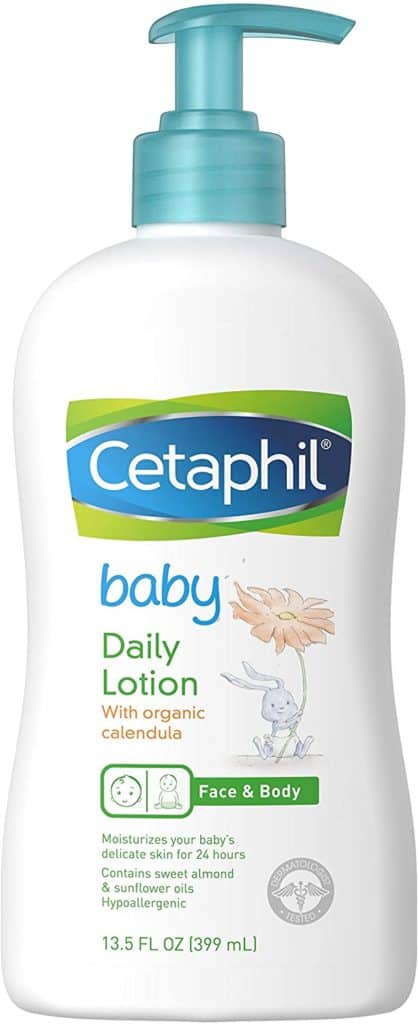 Made with the calendula flower extract (a natural anti-inflammatory and calming agent), known to be gentle on all skin types. Its sweet almond and sunflower oil version smells amazing and makes the lotion perfect to avoid dry skin that could lead to eczema.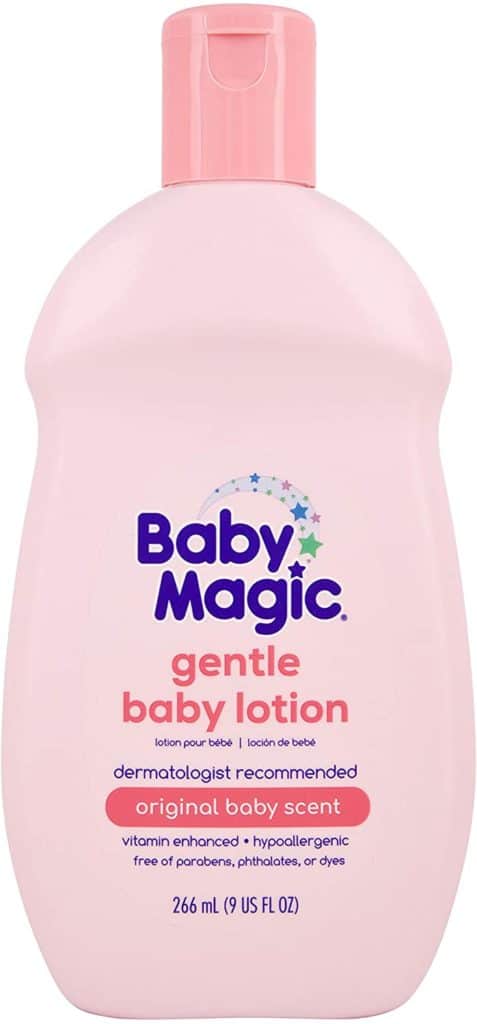 This classic lotion loved by parents has a sweet, nostalgic scent. Over the generation, the scent hasn't changed but their ingredients have, like shea butter and marshmallow root, eliminating sulfates, mineral oil, dyes, parabens, phthalates, talc, and lanolin.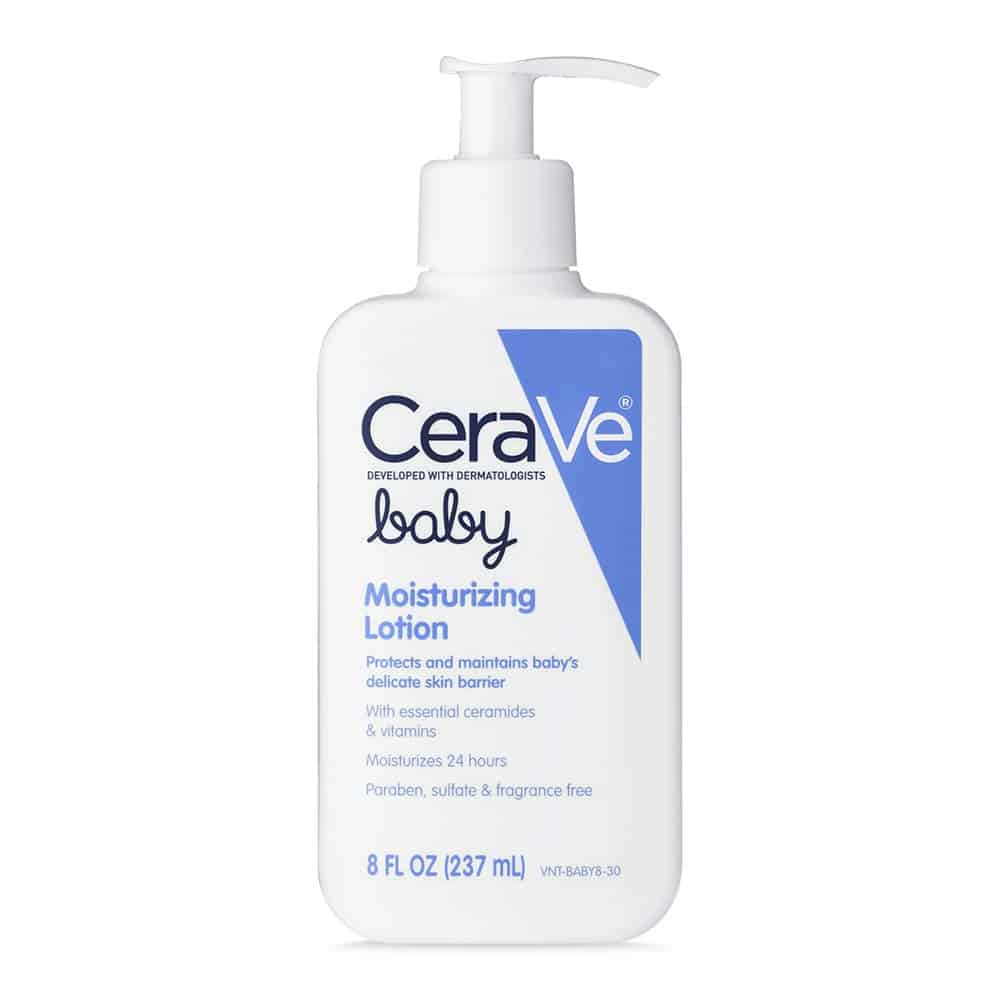 This CeraVe lotion has ceramide, an oil found naturally preventing itchiness and dryness and keeps the barrier strong. These ceramide-plus-vitamin works wonders on the baby's skin as it doesn't have parabens, phthalates, or any fragrance.
8. 5 Ounce - Eucerin baby eczema relief body creme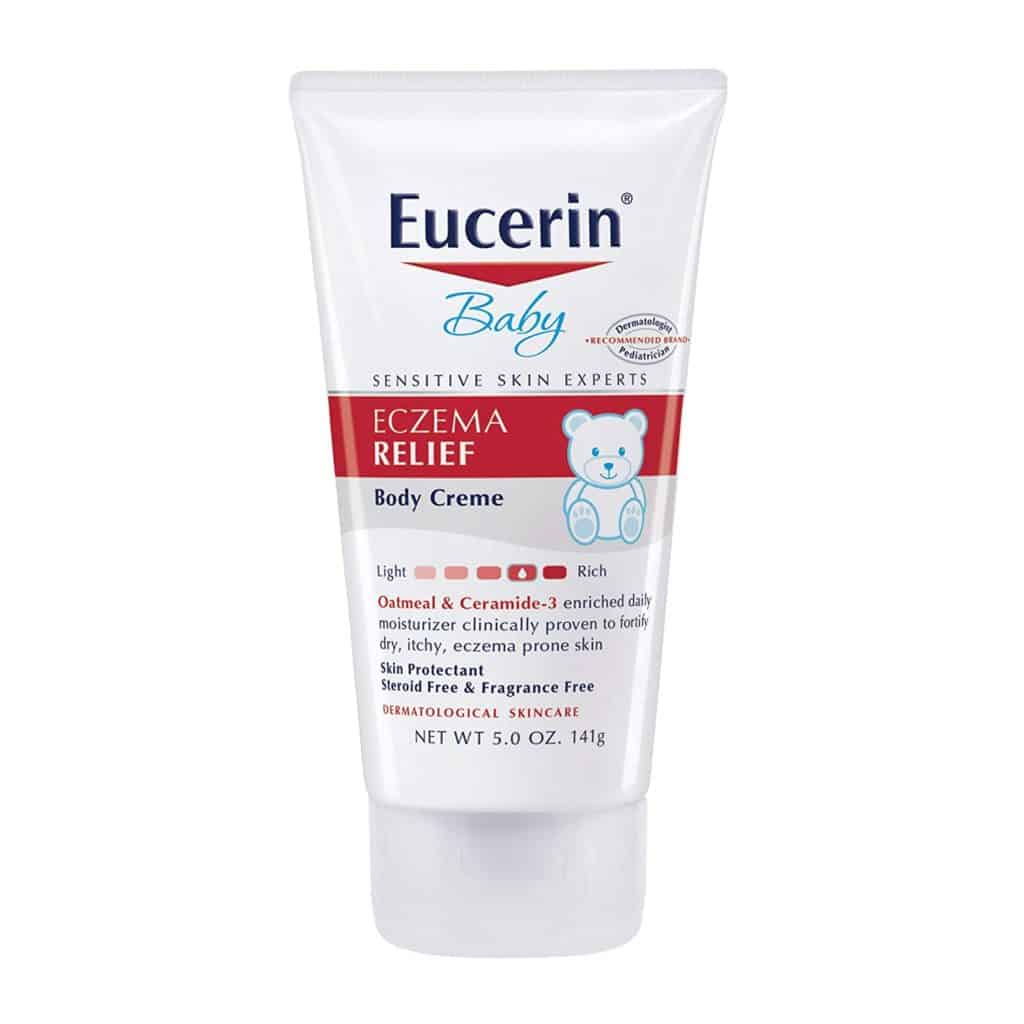 This baby lotion helps improve and clear the red itchy dry skin that could be a sign of eczema. Its ingredients have soothing natural oatmeal that minimizes the discomfort faced by the baby and is fragrance, dye, and steroid-free. However, make sure to use this lotion only for kids above 3 months.
Picking the best baby lotion could be quite focusing on parents as there are a lot available in the market. However, we must choose the lotion that has nature-based ingredients, and suits the skin of the baby. Also, be assured that the lotions above are tested and researched upon.
FAQs: Top 8 Best Baby Lotions of 2022
1. Should a baby be applied to additional lotions ?
Initially, the newborns do not need an additional lotion applied to their skin. However, if you seem to notice dryness and splits around the ankles and hands, apply olive oil, vaseline, or an A‑D ointment for relief.
2. How many times must you apply lotion to the baby ?
Experts recommend using lotions daily for the baby to avoid dryness that might result in eczema. However, if the skin of the baby is too dry, you may apply the lotion twice a day.
3. What is better? Baby oil or lotion ?
Post the little one's bath, the skin absorbs the water, therefore the oils are best to seal the hydration. On the other hand, lotions help to penetrate the skin better as they are partly water-based, made with ingredients that improve the skin's moisture.