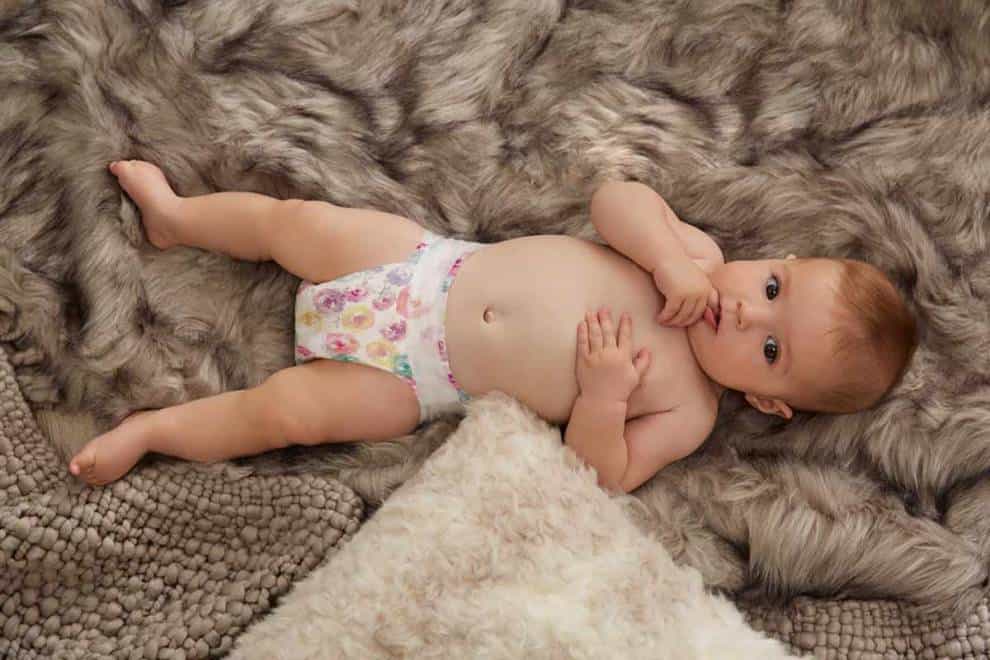 Best disposable diapers for baby are an essential item on every parent's product list who has an infant. It is messy and dirty work, however, it is one that you cannot skip or compromise. Diapers do help parents to take their baby around without worrying about getting themselves soiled, however, the diaper will definitely be soiled after some time so changing one is important so that your baby doesn't get a diaper rash.
On average newborns tend to use more than 10 diapers a day which when calculated accounts for more than 300 diaper changes a month. An alternative to a disposable diaper is a cloth diaper, however, it is not without its cons. Since this article is about the best disposable diapers, without further ado let us get to know what we have in store for you.
1. Pampers Swaddlers Disposable Diapers, Super Pack: Best Disposable Diapers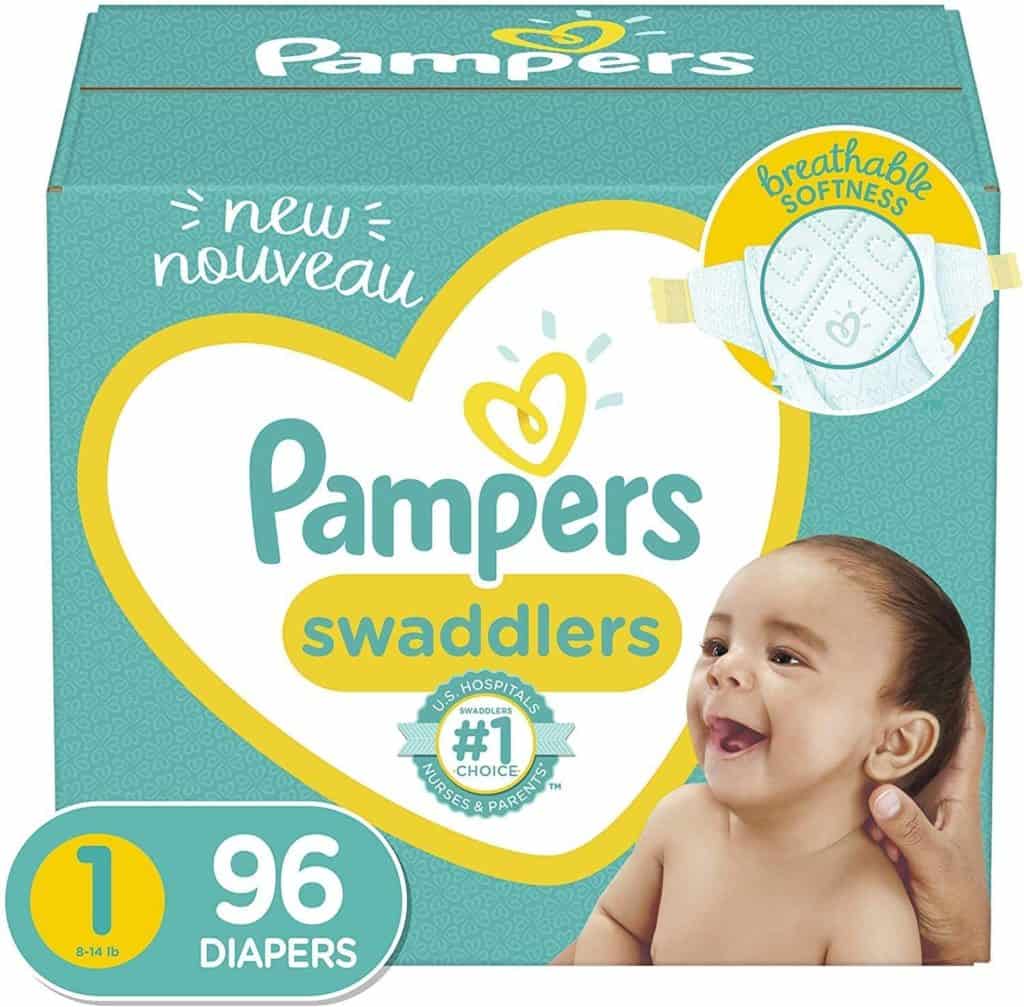 The super-soft feel and flexibility of Pampers have put them on the priority list of most parents when it comes to buying the best disposable diapers for their baby. Of the products from Pampers, the "Swaddlers" is the cushiest of them all and comes with additional features like, a wetness indicator, a special design that gives space for the umbilical cord of the newborns. Pampers offers a reward program too, so that is yet another great reason to buy a Pampers product.
2. Target Up & Up Diapers: Best Disposable Diapers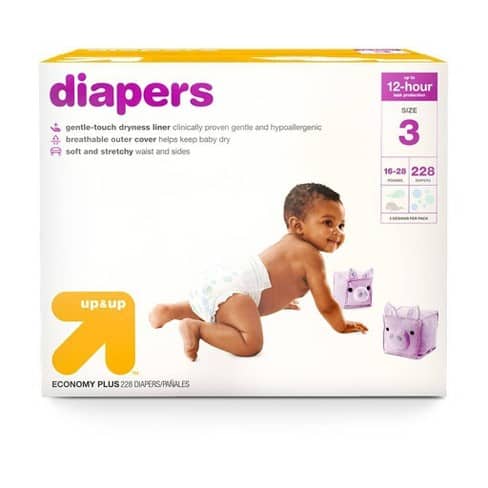 This is a diaper that is very much absorbent and best disposable diaper. What most parents who use this diaper love about it are the hypoallergenic diaper's absorbency, leak protection, and comfy fit. Add the low price point of this diaper to all those pros you have got another reason to fall in love with Target.
3. Pampers Pure Disposable Diapers: Best Disposable Diapers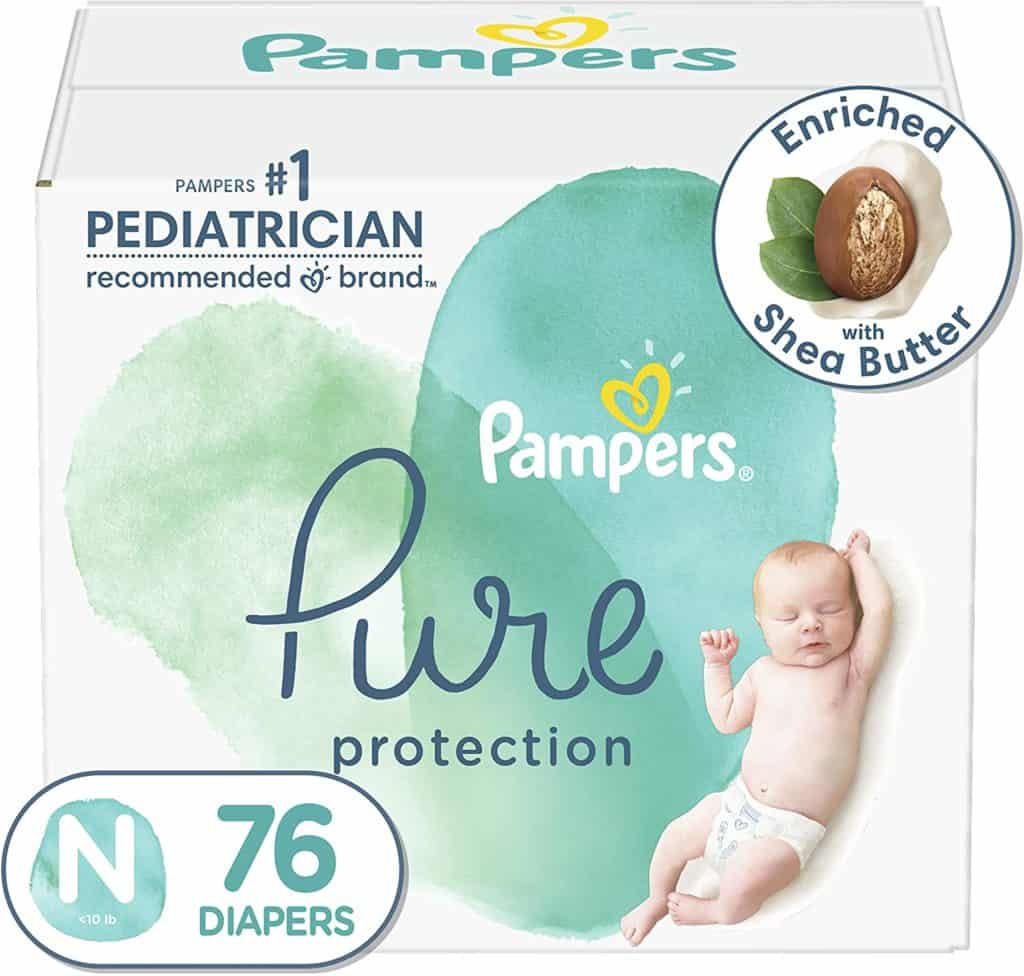 Sometimes choosing a regular disposable diaper for your baby who has sensitive skin can be bad for your baby. It is here that Pampers' pure disposable diapers come into play. This is a plant-based disposable diaper option that is soft on your baby's sensitive skin. Made entirely of cotton and plant-based fibers this hypoallergenic diaper is free of chlorine bleaching, fragrances, parabens, and latex. Additionally, this diaper comes with a wetness indicator that lets you know when it is time to change your baby.
4. DYPER Bamboo Baby Diapers: Best Disposable Diapers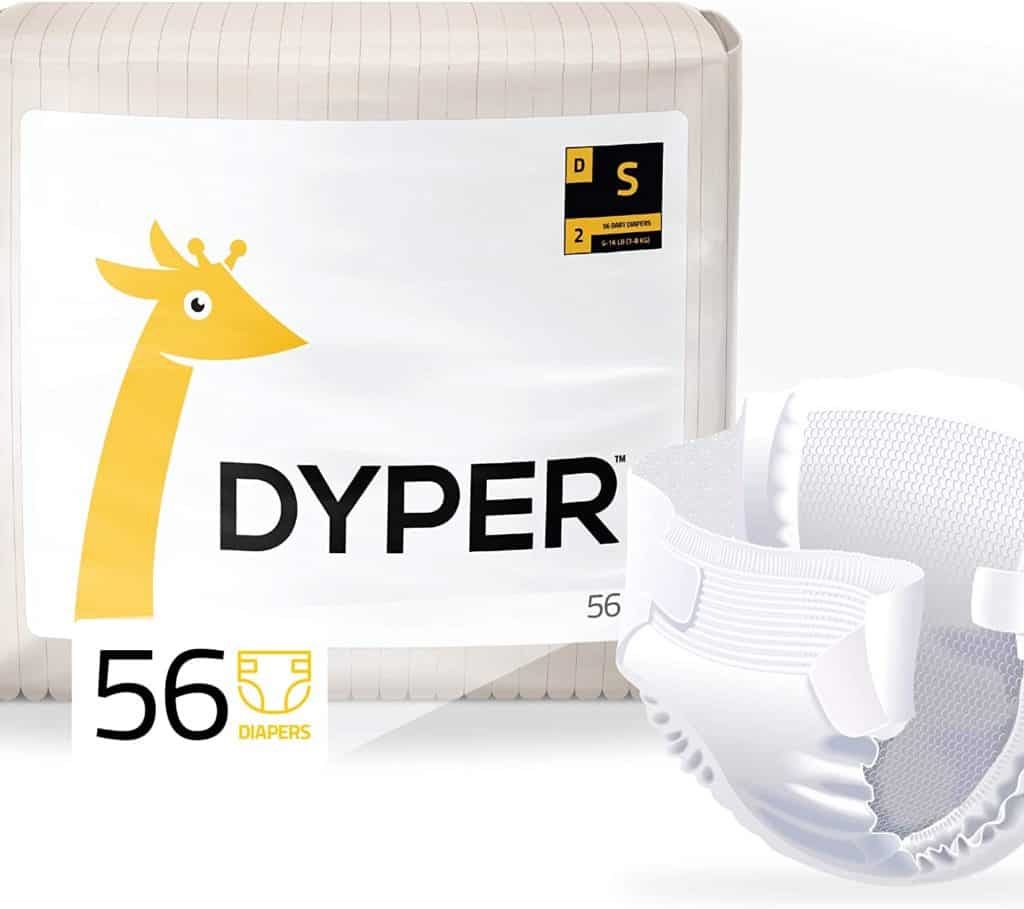 Sustainability and convenience go hand-in-hand with DIAPER Bamboo Baby Diapers. This diaper is free of chlorine, latex, fragrance, and even inks. It is made out of pure bamboo and is soft, durable and absorbent. However, that is not exactly the major reason this diaper has climbed to the third position on our list, it is compostable and that is a great advantage both to you as a parent and to our environment. This company has a composting service named REDYPER where you return the soiled diapers to the company. DIAPER will provide you the bag, box, and shipping labels that you need to send them the used diapers. However, this composting service provided by the company comes at a cost of $39 per month. If you prefer to compost the diaper yourself, simply remove the non-compostable closure tabs and front tape and put the rest of the diaper in your trash. Another option is to find a local composting facility where you can dump the soiled diapers.
5. The Honest Company: Best Disposable Diapers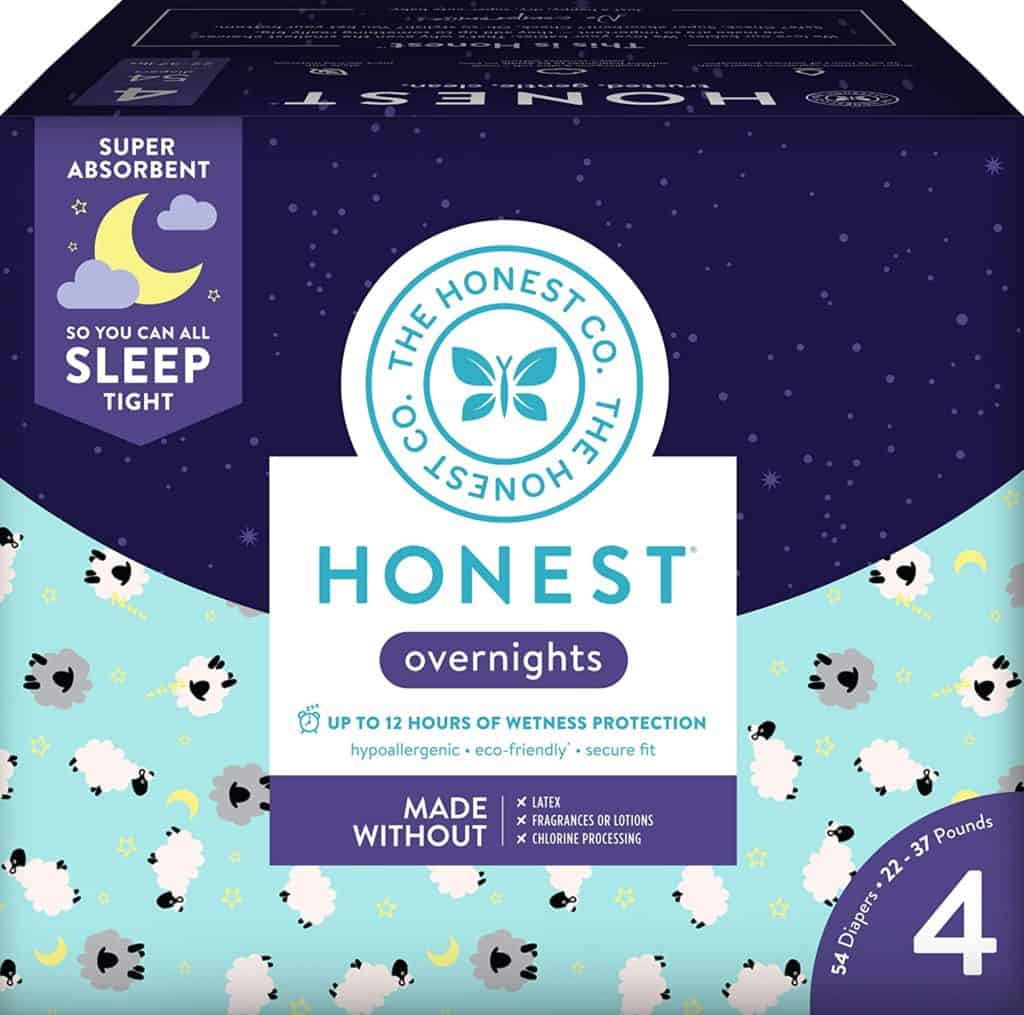 This is a different approach to purchasing diapers. Here you buy a subscription to diapers which enables you to pay once and forget until the next payment. The diapers that come with this subscription are plant-based and eco-friendly, which ensures a happy baby and a happy environment. The absorbent core and the lack of chlorine, latex, processing, and fragrance all make this a really safe option too. This diaper also comes with really cute patterns all over it.
6. Hello Bello Disposable Diapers: Best Disposable Diapers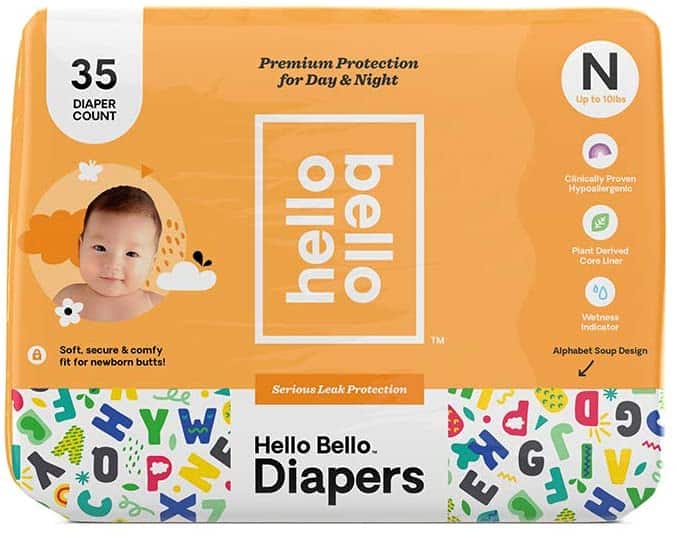 If you need a hypoallergenic, eco-conscious, fairly priced diaper at your doorstep, Hello Bello is the right option for you. These diapers are very soft, comfortable and absorbent. The core liner is made out of a plant-derived material and the fluff pup is sustainably developed without processing using chlorine. There are many different design options for this diaper that makes it really cute, the seasonal special designs are a cherry on top of the pie. Wipes, coupons, freebies and more comes with the diaper when you opt for the diaper bundle. Then there is the additional option to add in extras like vitamins, hand sanitizer and more at 15% off.
7. Bambo Nature Baby Diapers: Best Disposable Diapers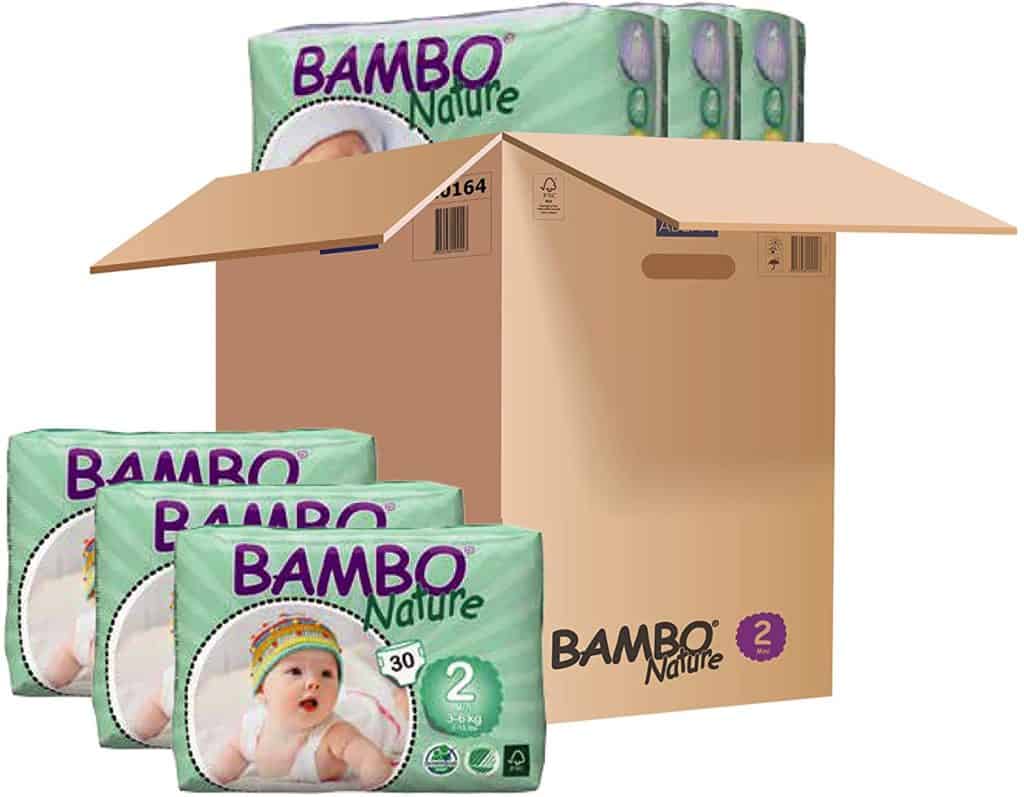 This baby skin friendly, gentle, eco-friendly, absorbent diaper has proven that making and using diapers can be a process that does not necessarily be harmful for the environment. A whopping 95% of the industrial waste output of making this diaper is recycled making this an environmental friendly product with a commitment to mother nature and all parents alike.
These diapers are known to run bigger than the weight limitations provided by the manufacturer, so while choosing the diaper for your newborn you might want to try their preemie size.
8. Luvs Triple Leakguards: Best Disposable Diapers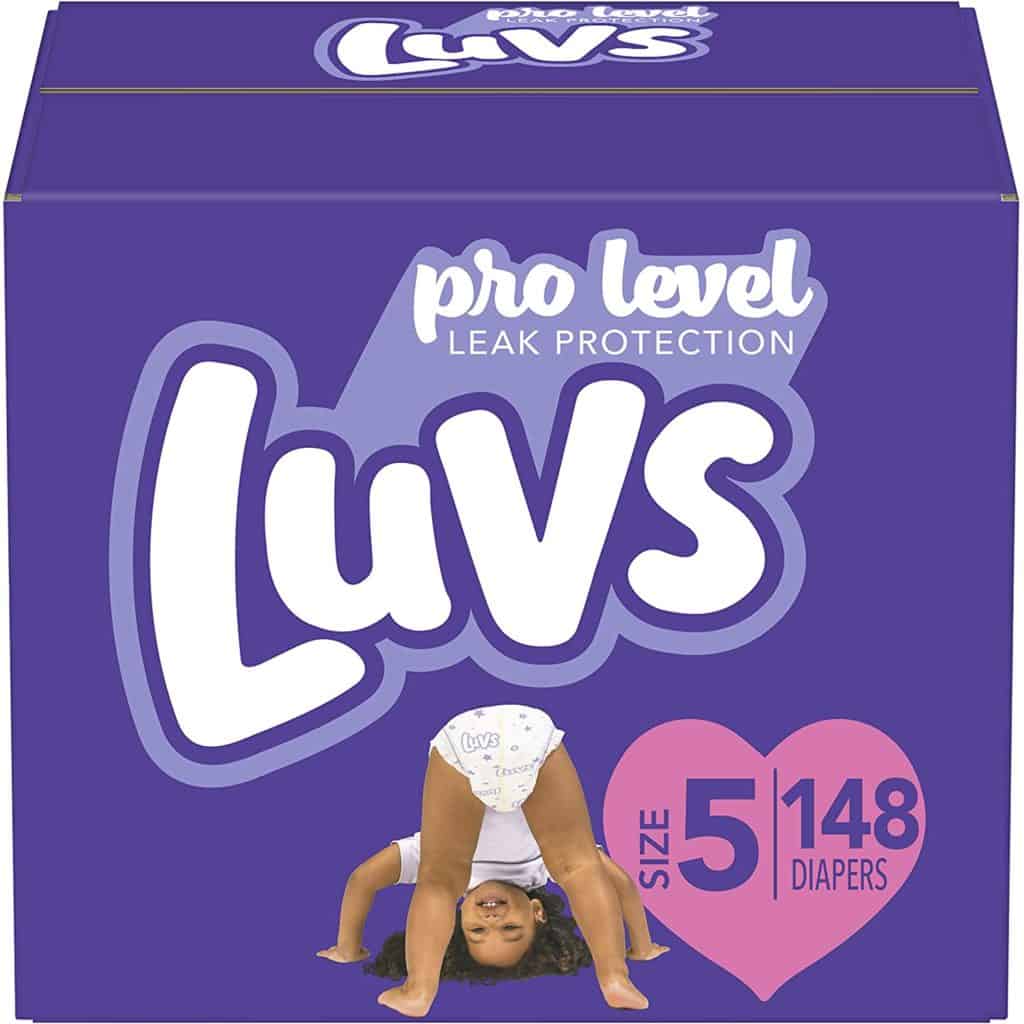 What is the best way to find the perfect balance between affordability and quality you may ask? We have the answer for you here at our 8th choice of best disposable diapers. Luvs is an affordable option that doesn't compromise quality just because it is cheap. The reviews show that these diapers are a solid and reliable choice. They are indeed a quality brand as they offer great leak protection and are indeed worthy of a mention on our list. At this price point you can obviously expect that the fragrance-free options will not be available.
And with that we have come to the end of our 8 best disposable diapers list. Hope we have been able to help you make a viable decision. Using a better disposable diaper that is not on the list? We would love to hear your thoughts in the comments section below!
Best Disposable Diapers FAQs
1. Can I save money by using a cloth diaper in place of a disposable diaper ?
If you are ready to trade your convenience and comfort, yes you can save money by opting for a cloth diaper in place of a disposable diaper, however, do some good research before you buy them because they can be a little rough on your baby's bum.
2. What is the shelf life of disposable diapers ?
Being a paper product these disposable diapers have no particular expiry date as such. However, most manufacturers suggest that you use them within the first 2 years of purchase.
3. Is it okay to leave a diaper on overnight ?
Most diapers can be used overnight, however, if you have got a leakage problem or a frequently waking baby, then it is an indicator that your current diapers are not sufficient. In that case you can switch to special overnight diapers that are more absorbent.