There is no getting away from the messes the little one creates, be it while eating or while they play. Having a baby placemat for a toddler handy helps keep the surfaces like the dinner table furniture clean and covered before the toddler gets ready to be creative or eat food. When using baby placemats, you would not need to be cautious, thinking of the mess the toddler could create, as they are easy to clean, all you need to do is wipe the surface with a damp cloth.
However, there are a lot of varieties of baby placemats available in the market for you to choose from. Out of which most are made of food-safe silicone that can withstand temperature, grips the table without slipping, and can be cleaned using a damp cloth or soap. While there are other placemats too that are made from paper or plastic, as well as a few made of disposable material for outdoor use.
What to look into while you purchase a placemat for a toddler?
The placemats are available in different materials like silicone placemat and thin plastic that are easy to clean and reusable, and once like giant stickers that are disposable. It is up to you to choose the playmat that suits you the best.
While there are playmats that have paper inside that can be hand-washed, there are others that are made from silicon that can be put in a dishwasher. If you prefer not to wash a playmat, you could opt for a disposable mat.
3. What size do you prefer?
Top 6 best playmats for your baby: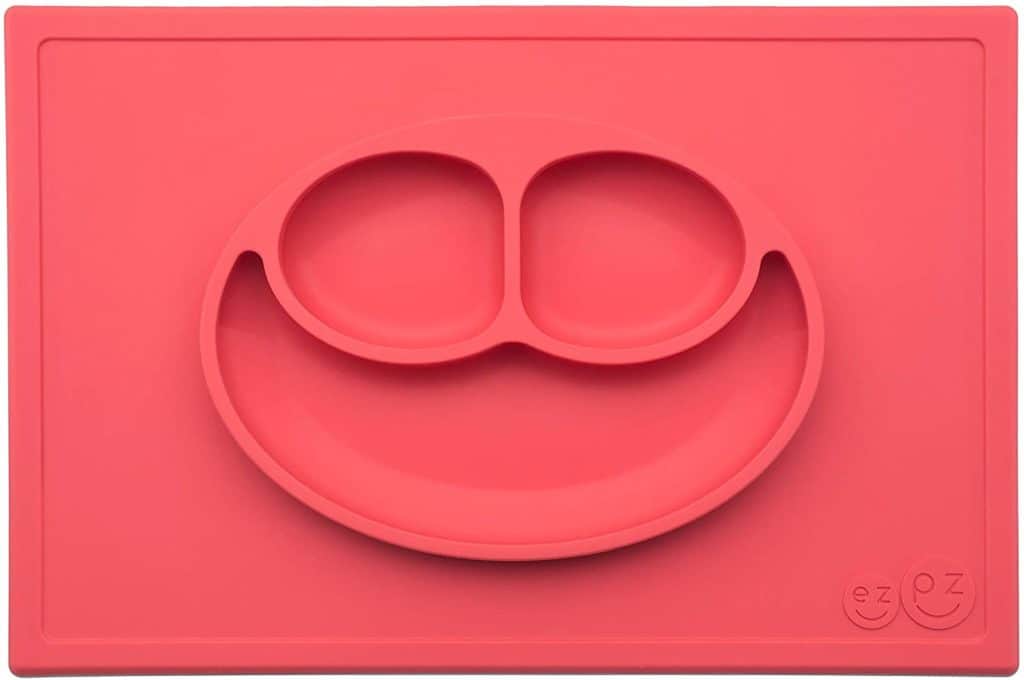 This 15" x 10" x 1" Ezpz happy mat is a BPA-free silicone placemat that has separate compartments! The placemat has a suction at the bottom that sticks to the whole table preventing the little one from rolling down the whole mat onto themselves. It is a versatile placemat that can be put into the microwave to help heat food, as well as, in the dishwasher for it to get easily clean.
Highlights
Have separate compartments
Microwave and dishwasher friendly
Easy to clean
2. UpwardBaby silicone suction placemats set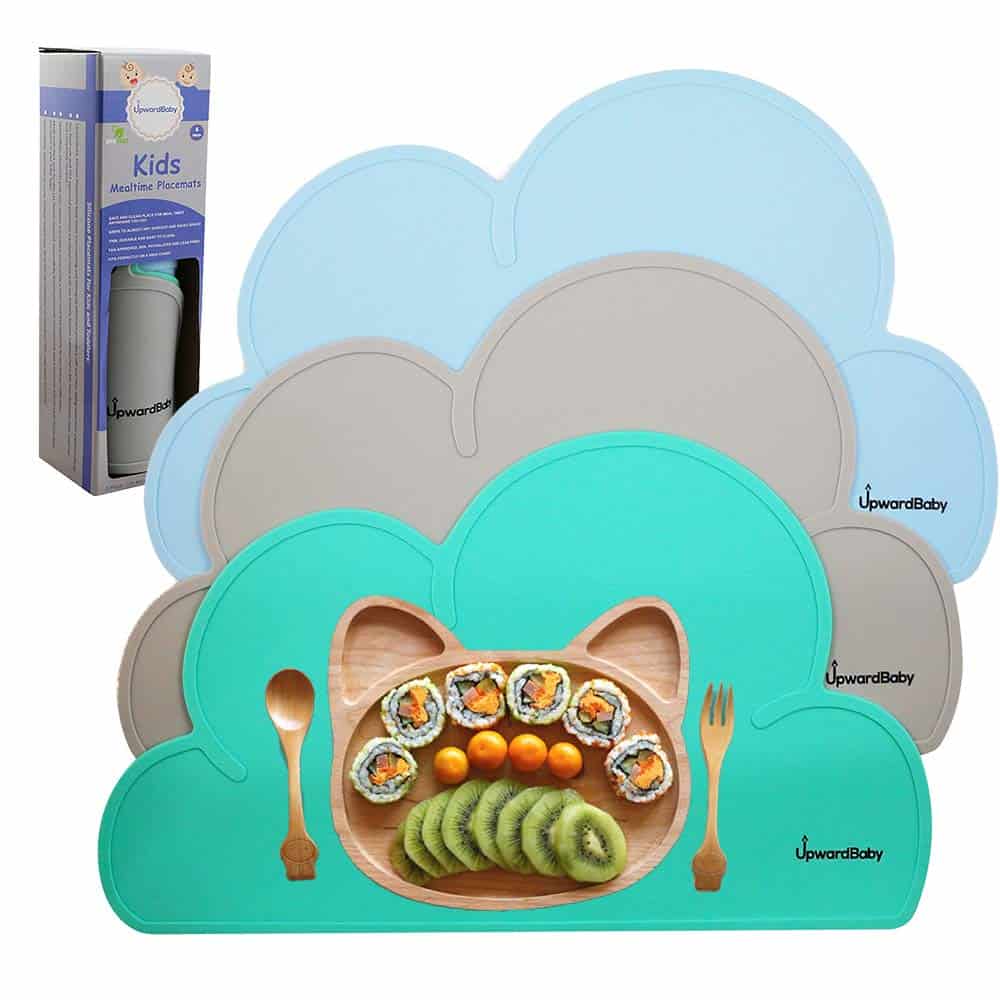 This playmat is made of 100% food-safe silicone placement and comes in a set of 3. Shaped like a huge cloud, the placemat has raised edges, keeping the spilled liquid contained to the mat.
Highlights
Huge in size
Raised edges
100% food-safe silicone
3. Herobility eco placemat mini set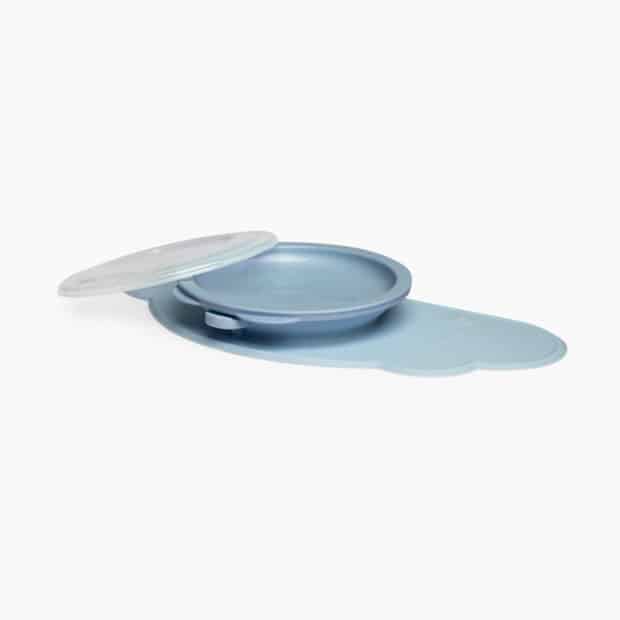 This playmat has an Eco baby plate included that pushes the mat down firmly creating a vacuum seal suction. This prevents the playmat from slipping off, and has an extra plate included with a lid, allowing you to store and reheat food. All these pieces are made of corn, making it recyclable and is dishwasher, microwave, and freezer friendly. Isn't this great?
Highlights
Good grip
Includes a bowl with a lid
Dishwasher, microwave, and freezer friendly
4. Cloud island rainbow silicone placemat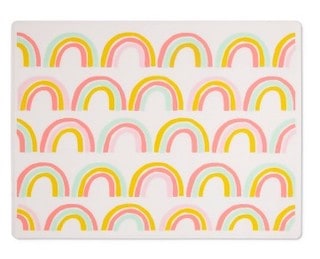 This is a cute baby placement, simple, and easy to clean silicone placemat that is 16" x 12" in size. The cloud island rainbow placemat mostly lasts through most toddler dining wear and tear and comes in an adorable green alphabet design.
Highlights
5. Merka educational non-slip placemat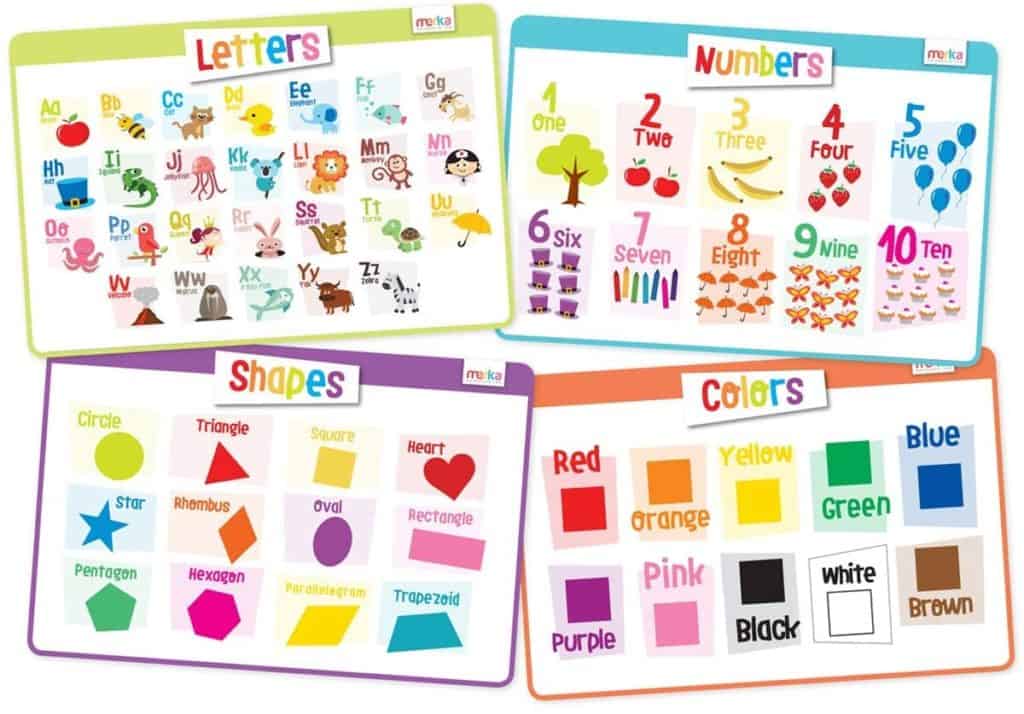 Sneak in some learning time at the dinner table with these 17" x 11" bright and educational mats. These are bright and educational mats that make the dinner table more fun for the little one. It is available in four different options that include letters, colors, shapes, and numbers, encouraging the toddler to learn while they have a tasty snack!
However, the only downside is that these are made of thick, durable plastic that does not allow the placemat to be flexible. They have non-slip backing giving them a good grip, with easy to wipe top layer and provide durability.
Highlights
Educative
Durable
Available in various options
6. Tidy Tyke collection extra sticky disposable placemats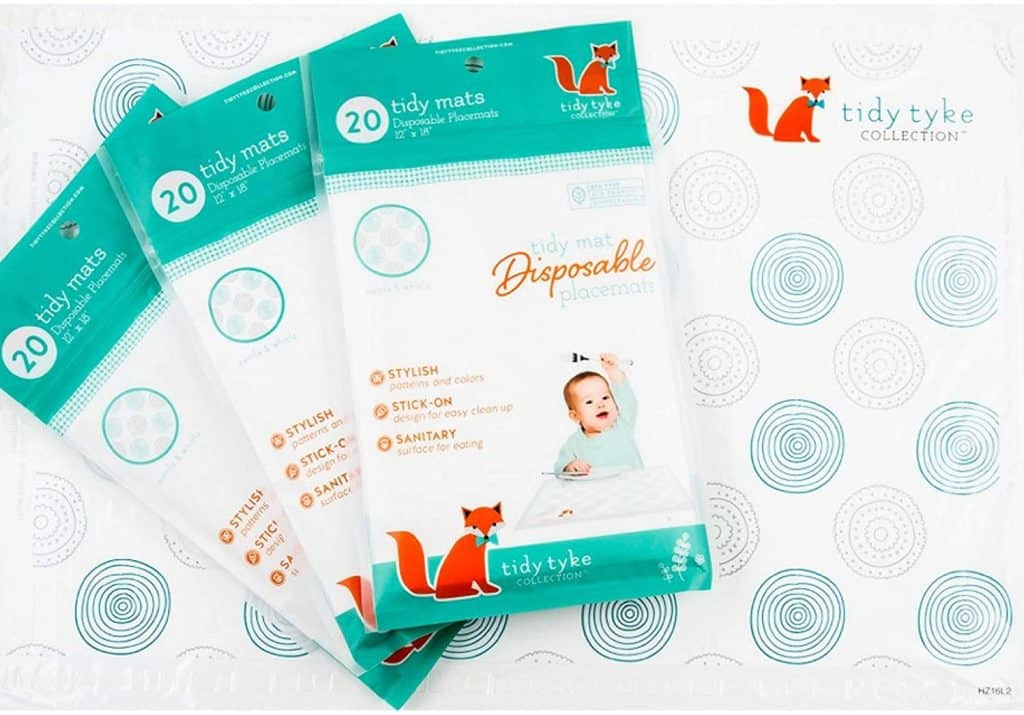 These Tidy Tyke placemats are disposable that makes them a great option for outdoor use. These placemats are made from plastic material, are extra sticky, and come in a pack of 60.
However, these 12" x 18" placemats do not allow any spills but do not soak them either!
Highlights
Disposable, outdoor-friendly
Extra-sticky
We can't avoid a toddler from creating a mess but can definitely avoid the mess they create using these really simple and versatile placemats. Your baby doesn't need to think twice to get their artistic skills out onto these mats. While purchasing, choose one that works the best for both, you and your baby. Happy shopping!
FAQs: Top 6 Best Baby Placemats For Toddlers
1. What else can a placemat be used for ?
These placemats are versatile in nature. So feel free to use them to trivet while making dough, food prep, playing with playdough, painting, etcetera. Silicone placemats are even better as they are better to fold and store too!
2. Is it important to have a placemat for toddlers ?
No, they aren't quite essential. However, in order to make your work easy as well as prevent the furniture from getting damaged; these are a go-to. Placemats are great and long-lasting while keeping the furniture in place and the toddler happy.
3. How could a child be prevented from pushing the entire mat down from the table ?
The best way to prevent a baby from throwing the plates and bowls to the ground is by simply talking it out and explaining to them why it is not good. Meanwhile, you can choose to purchase a good placemat with suction cups that can prevent the little one from sliding down from the table. However, you must know the toddler will take to understand it all, so be patient and clever with the purchase of these baby placemats.