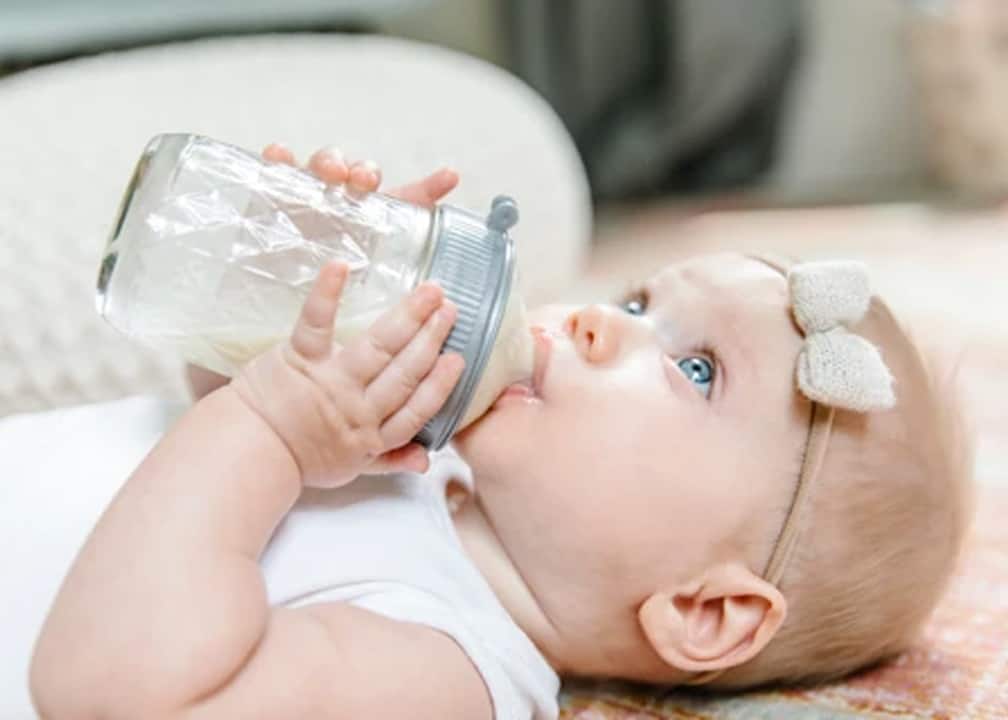 We've compiled a list of the top-rated best bottles for newborns that are high-performing, high-quality, and easy to use. To test the high performance of these bottles, we conducted an experiment in which we tested all 22 of the most popular baby milk bottles. We filled them, shook them, turned them upside down, froze them, and even boiled them to test their dependability and quality. Finally, we narrowed it down to a few top-rated bottles. All of these are BPA-free bottles made of glass or BPA-free plastic. 
A newborn baby is fed eight to twelve times per day. We need to ensure that a bottle that is used for such a long period of time is free of harmful chemicals and gases. There is no risk of endangering the health of the child when we can make better choices to keep them safe, healthy, and smiling all the time by understanding and knowing the best baby bottles of 2022. So, just for you, parents and guardians, we've compiled a list of the best top 10 baby milk bottles!
Here are the Best Baby Bottles:
1. Comotomo Natural Feel Baby Bottles : Best Baby Bottles
These are a bit pricey than most of the other options on the list but the price of this bottle is worth the money. But the design of the bottle is with a very wide (about 3″) nipple. As the nipple is wider it gives a more natural shape and feels to it. The Silicon of the bottle is very flexible and soft which makes the grip of the bottles very firm. The width of the nipple is big which gives the baby to easily chew and suck any liquid out of it and this also creates a nice vacuum seal much like a real breast.

It is made of high-quality silicone making it very squeezable and soft. The venting mechanisms work really well and the babies could easily feed out of it without facing any gas issues. The bottles reviewed on this list, there are no phthalates, lead, BPA, or latex in this bottle. It comes in two variants one is a 250ml version and the other is a 150ml version. In all we found this bottle very realistic and high quality to use.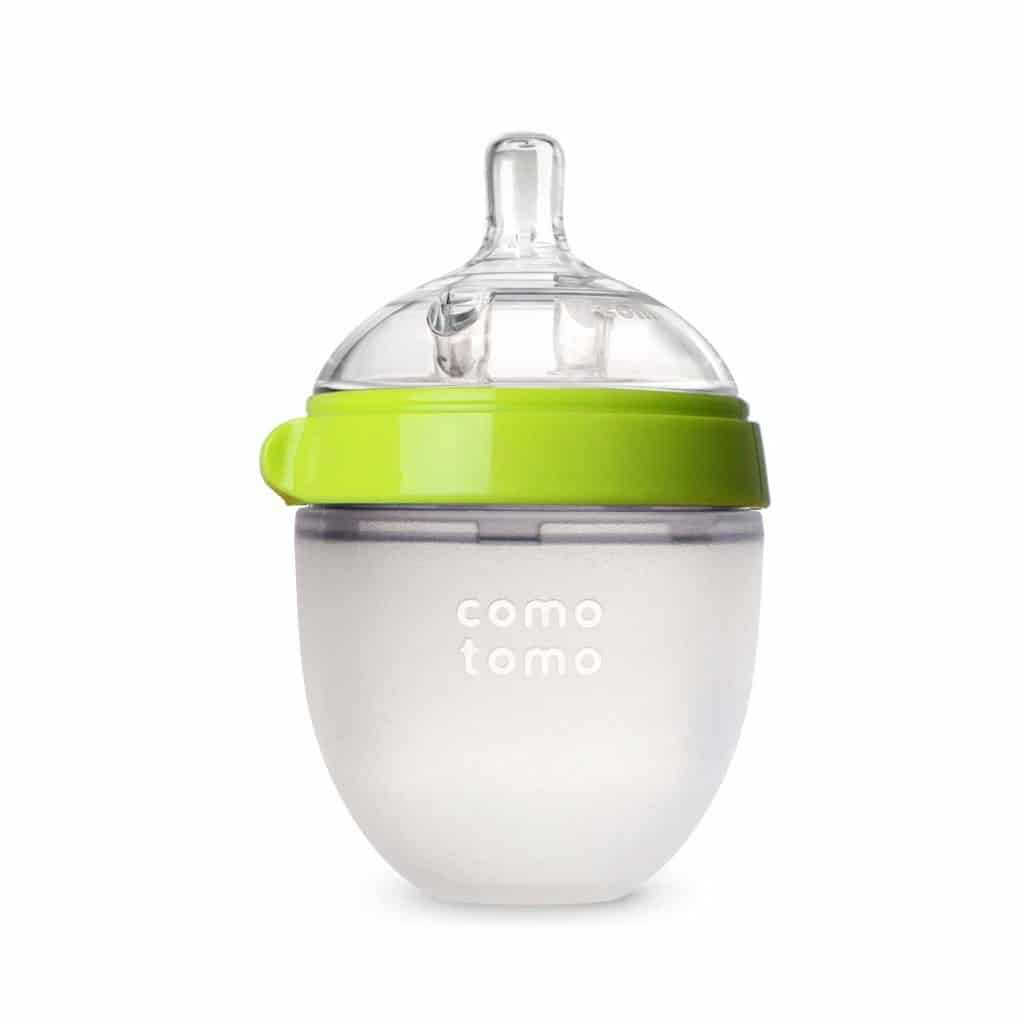 2. Philips AVENT Natural Baby Bottles : Best Baby Bottles
Philips AVENT baby bottles come in two sizes. One 4oz and the other is 9oz and it costs around $4 to $5. This also comes in two product variants; one is the plastic version and the other is the glass version

Without any doubt, the AVENT series of Philips has exceptionally good and functional baby bottles to buy in 2020. The nipple base is slightly narrower in comparison to the previous product but quality and the texture is soft and chewy. It also prevents gas and colic from coming through the vacuum as the venting mechanisms are very good. The wide nipple base gives an illusion of real breastfeed. It has a twin-valve venting system. The shape of the bottle has a wide neck which enables proper cleaning of the bottle. And this bottle is also free from harmful chemicals and BPA. Though the bottle is a bit heavier than usual, the quality is top-notch.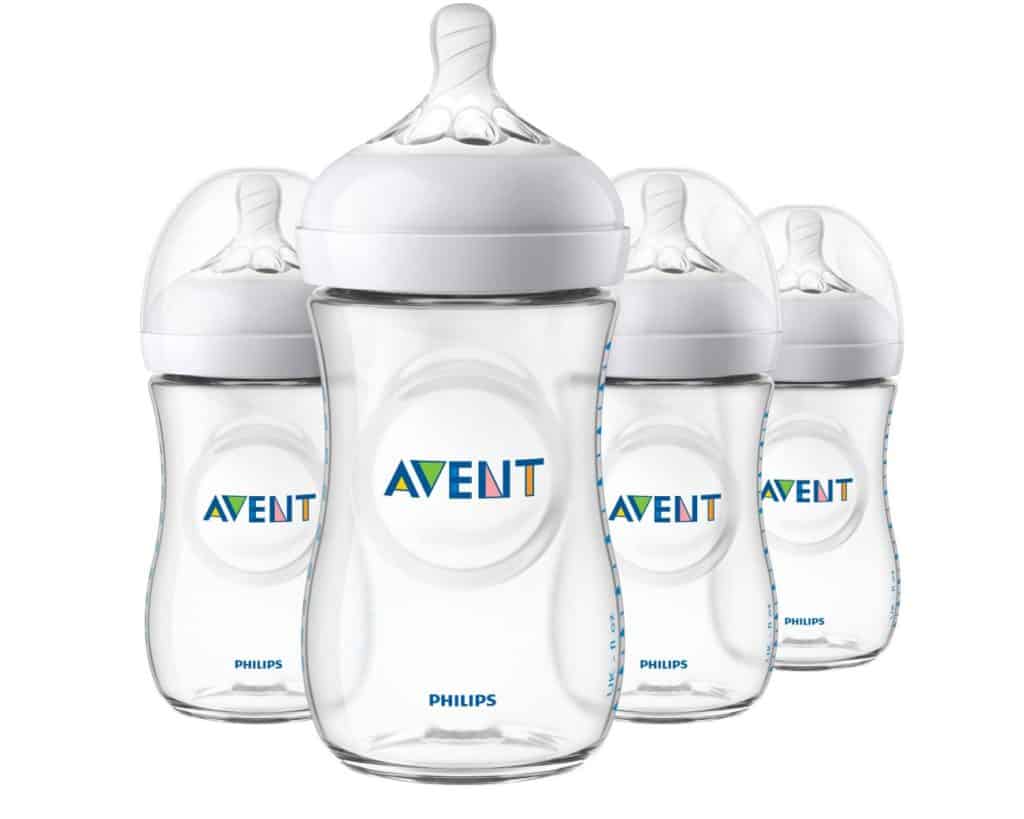 3. Dr. Brown's Original Baby Bottles : Best Baby Bottles
Dr. Brown has been making bottles since 1996. And these bottles are made originally with anti-colic, anti-gas, anti-fuss bottles. These extremely functional bottles and they come in around $4 to $5 per bottle. The unique venting system designed by the doctor himself. A pediatrician who designed the bottle himself would know the best ways of designing it according to the child's mechanisms. Originally it used to come in a glass version but the company started to phase out that and then switched to high-quality plastic bottles. This makes the bottle light weighted and it is very feasible to carry around. In our testing, we found out there was minimal leakage and that too happened when it was shaken vigorously apart from that this bottle is a good buy.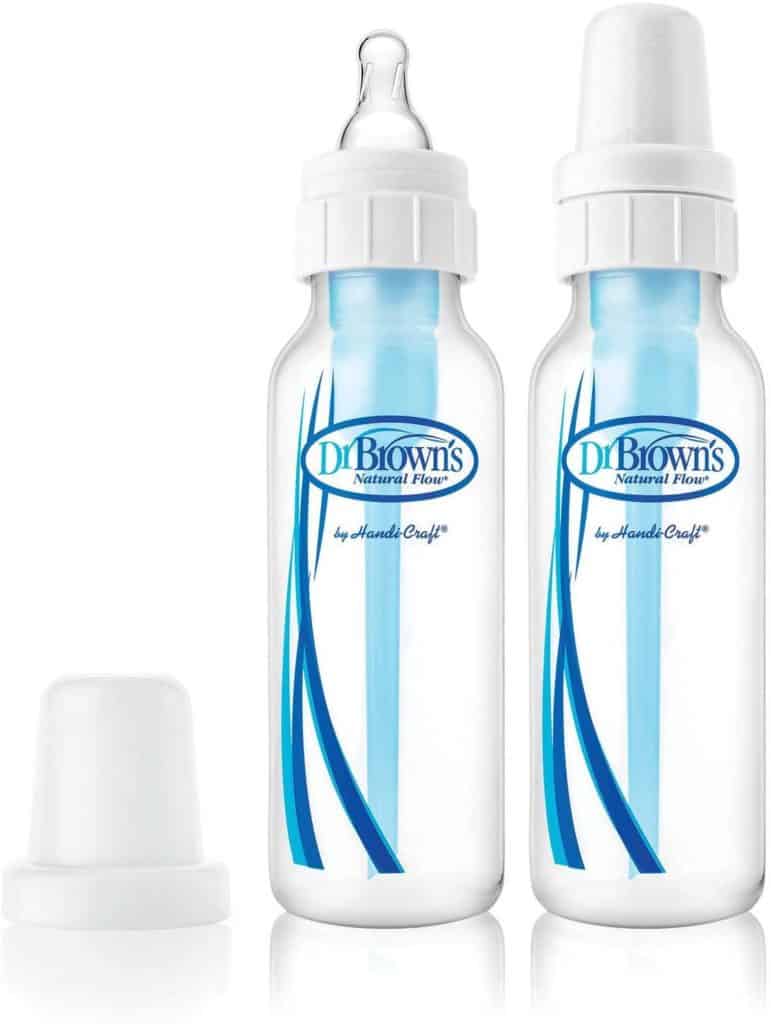 4. Tommee Tippee Closer to Nature Bottles : Best Baby Bottles
About $6 per bottle, which come in 5oz or 9oz sizes. These bottles come from one of the best brands in this product line. They have a wide-body and nice curves for the grip. The bottles are wider and shorter in a figure which makes the bottle easier to clean. Though the nipple here is not as wide as it should be which makes the venting mechanism of the bottle a bit tricky. Apart from that, it is a great option to choose from.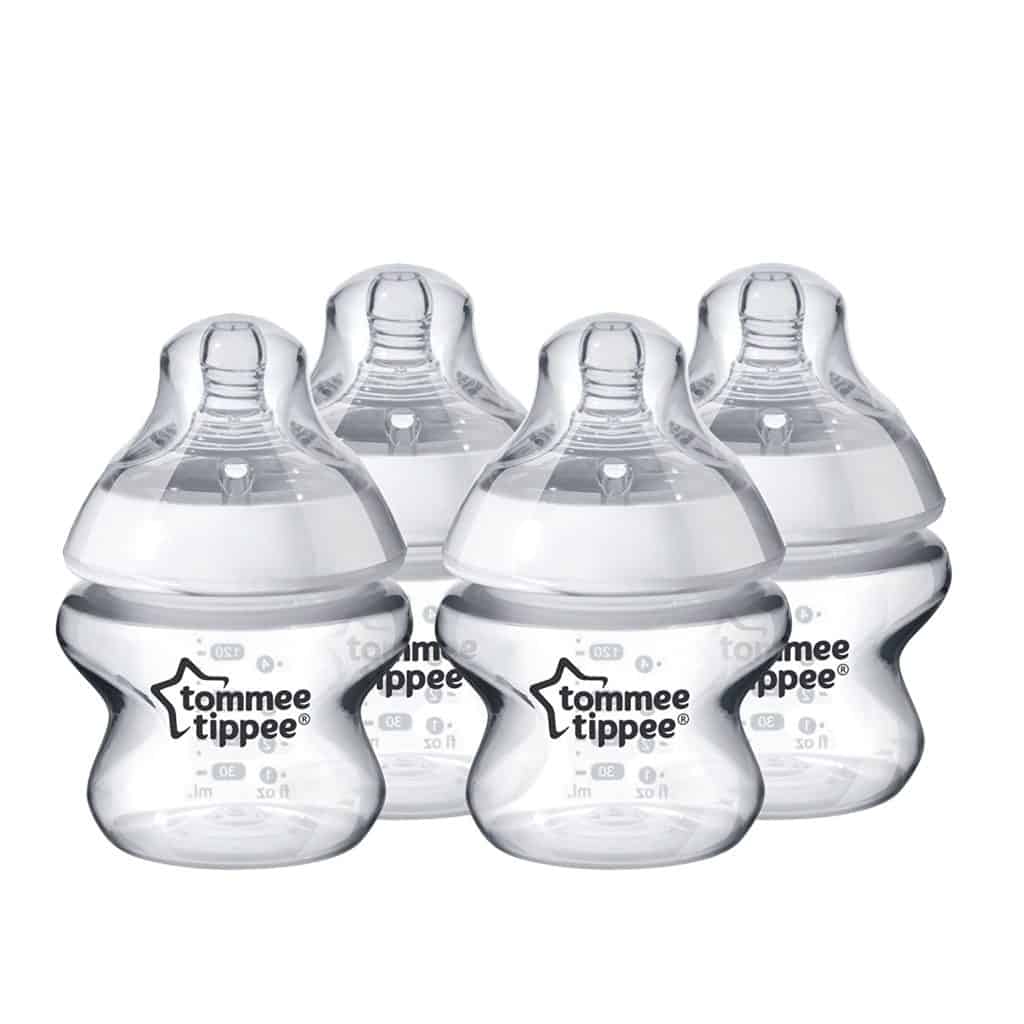 5. MAM Anti-Colic Baby Bottles : Best Baby Bottles
These are about $6 per bottle, but if you buy a 4-pack it's cheaper, like $4 per bottle. As the name suggests its anti-colic bottles. And we are very happy to tell you that it stands on its name. These bottles come in three sizes: 5 ounces, 9 ounces, and the last variant is the biggest out of all 11 ounces. They also have a variety of nipple flow systems that come in: Slow level (for o months), Medium level 2 (2+ months), and Fast level 3 (4+ months).
These bottles are free from BPA and BPS. The uniqueness of these bottles is that they have a slight texture on its nipples which doesn't slip out of the baby's mouth and make it stay in.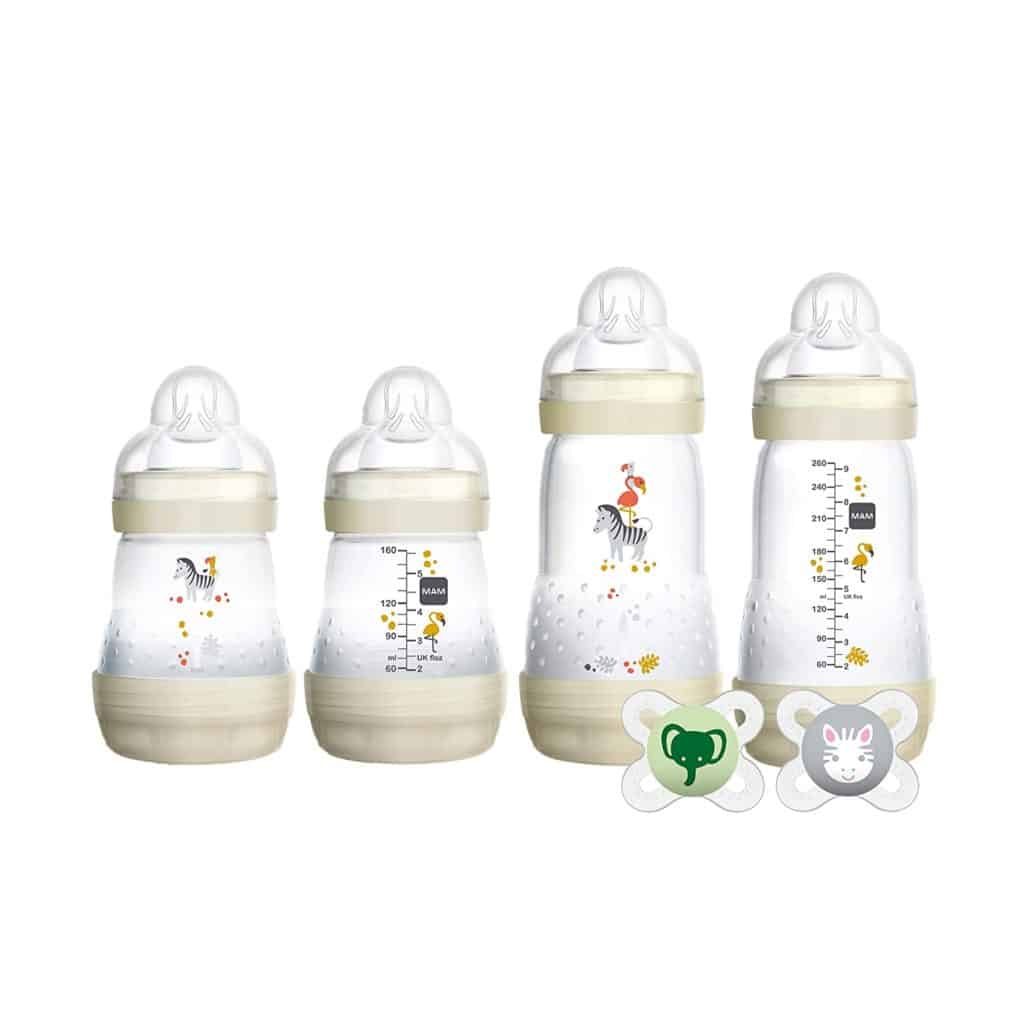 6. PopYum Formula Mixing Baby Bottles : Best Baby Bottles
This one among the simplest formula mixing feeding baby bottles on the list. We struggled on whether to incorporate these baby bottles on this list or to form a completely new list of the simplest formula-mixing baby bottles. This new sort of baby bottle allows you to separately store formula and water (or breastmilk) during a bottle within two isolated chambers, then combine the ingredients when you're able to feed. These include the awesome PopYum, Mixie, b.box, and TwistShake options. All of those options allow you to organize bottles that are ready for mixing, making them an excellent option for babysitters, daycare, or grandparents.
In our experience, the PodYum is the best choice on the marketplace for formula-mixing baby bottles, given its simple use, quality, natural nipple shape, and anti-colic valve. Out of the box, there are 5 basic parts: the BPA-free plastic bottle itself (we used the 9-ounce option), the silicone nipple and nipple collar, a travel cover/cap, a funnel for pouring formula, and therefore the formula sealing cap. The nipple comes in four different flow rates. The anti-colic valve works well. Overall, we are really impressed with these new baby bottles and that they provide an awesome option for folks looking to form formula mixing more convenient and consistent while also maintaining the functionality of a superb baby bottle!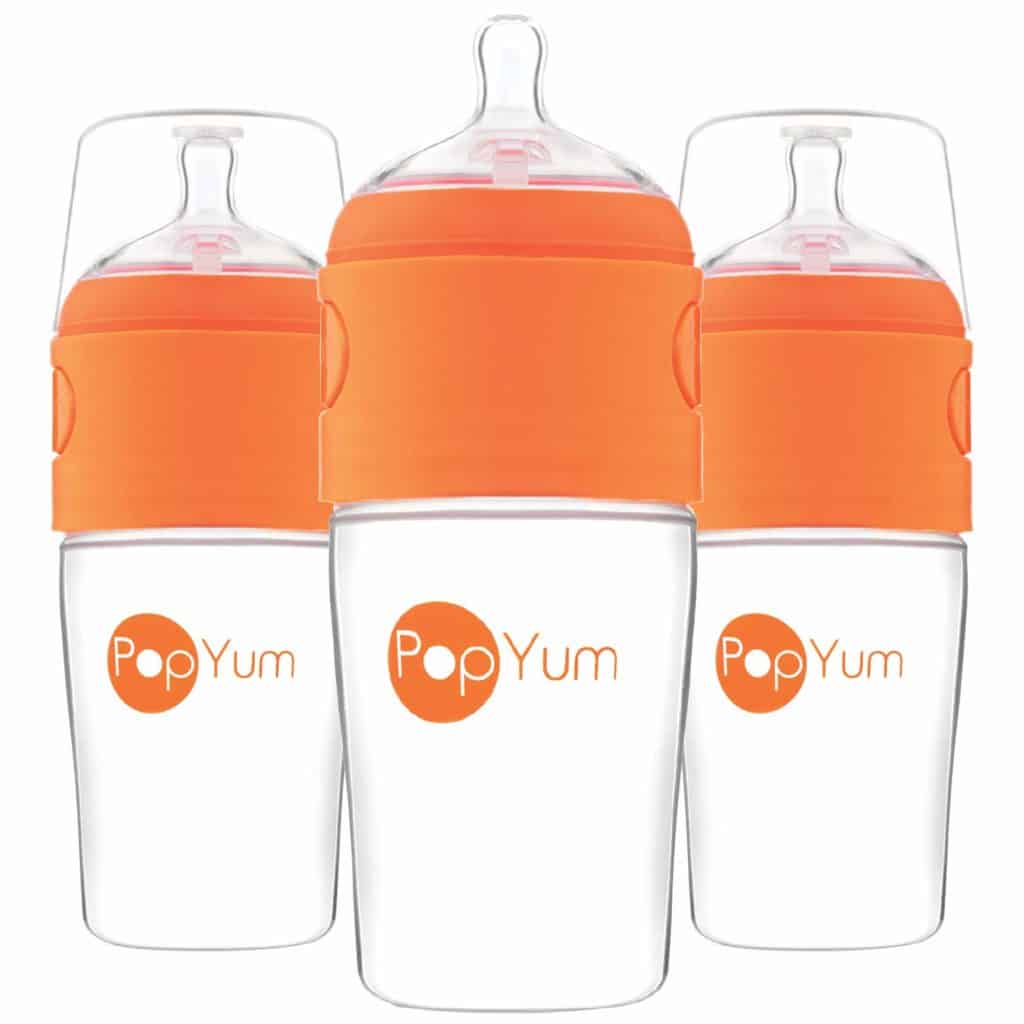 7. Joovy BOOB PPSU or Glass Baby Bottles : Best Baby Bottles
These are a recent addition to our greatest baby bottles list and created a superb impression throughout our active reviews. These bottles are offered 3 varieties: Glass, PPSU, and PP. The glass bottles are our most counseled, which we tend to believe these bottles, especially the highlight on this list; the glass is extremely robust, the bottle is comfy to hold, which are accompanied by nice outside silicone polymer grippers (and impact absorbers if dropped!) that you simply pull on and off. The PPSU is slightly grey-tinted, not terribly at risk of staining, discoloration, or cracking, and has a bent to not absorb colors or odors the utmost quantity as different plastic sorts. Finally, the PP is very nearly just like the PPSU, however not as air-tight to the absorption of colors and odors.
The soft silicone polymer nipples were extremely quite sensible and were nice for preventing nipple confusion. the shape of the nipples is very nearly just like the Avent nipples. Finally, we tend to find them simple to clean (including the vent ring), which we tend to appreciate that they are dishwasher safe and safe to sterilize. These bottles are barely expensive, returning in at around $13 every for glass, $10 every for PPSU, and $6 every for PP.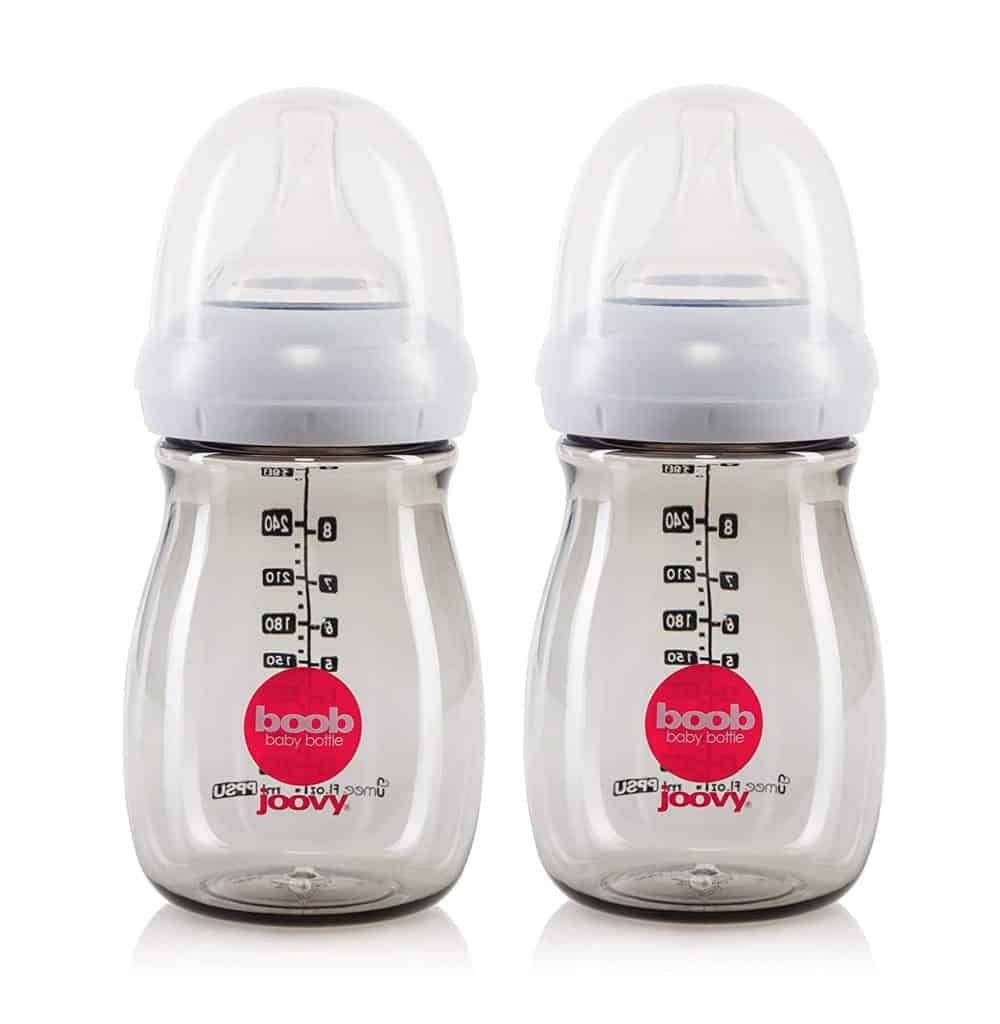 8. Nuk Simply Natural Baby Bottle : Best Baby Bottles
About $5 per bottle, this bottle is available in 5oz or 9oz sizes like most bottles. Nuk bottles use one in all the foremost innovative nipple styles out there on the market. The orthodontic nipple has many distinctive features: nipple angulate prime to assist get correct tongue positioning on it, feeding holes (from three to nine of them counting on nipple flow rate) that unleash milk upward toward the roof of the mouth, a sandglass form to assist teeth to develop and lips to shut properly round the nipple, And an anti-colic vent system that's positioned at the bottom of the nipple.
These soft polymer nipples are nice; however, we wish to be clear that they appear most useful for babies and the World Health Organization doesn't seem to be breastfed. Therefore, if you are looking to completely bottle feed your baby, this is a superb choice. to not mention that it's fantastic anti-colic properties – the vent works rather well to alleviate pressure from within the bottle and stop swallowing air (and the gas that ensues!)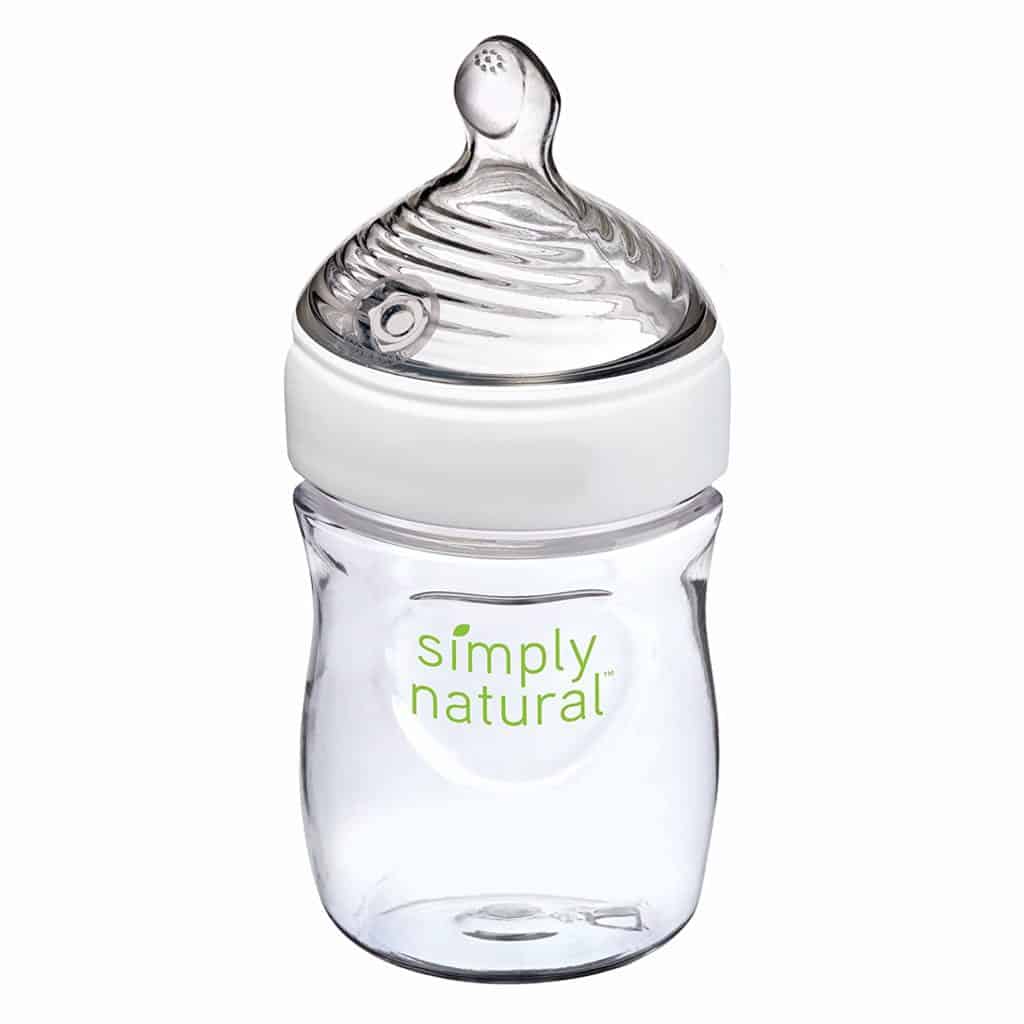 9. Munchkin Latch Baby Bottles : Best Baby Bottles
About $6 per bottle. These latch bottles are relatively new to the baby bottle market, and that they have some great innovative features. The unique anti-colic valve is found on the rock bottom of the bottle, which reduces the complexity of the washing process. Less air being ingested means less burping and colic. In our testing, we thought the valve did an excellent job of reducing gas and colic.

But we also thought that the planning made it harder to wash and that we were never really confident that we got the valve entirely clean during washing. Latching is when the baby sucks the nipple back to their taste bud. Munchkin was inspired by the latch process and created a nipple that mimics the texture, movement, and let-down of a mom's breast. The nipple stretches because the baby sucks, to permit the nipple to take care of an honest latch. This is not a completely innovative concept and in our opinion. It also has dynamic milk flow: when the baby pushes more against the nipple, the flow increases.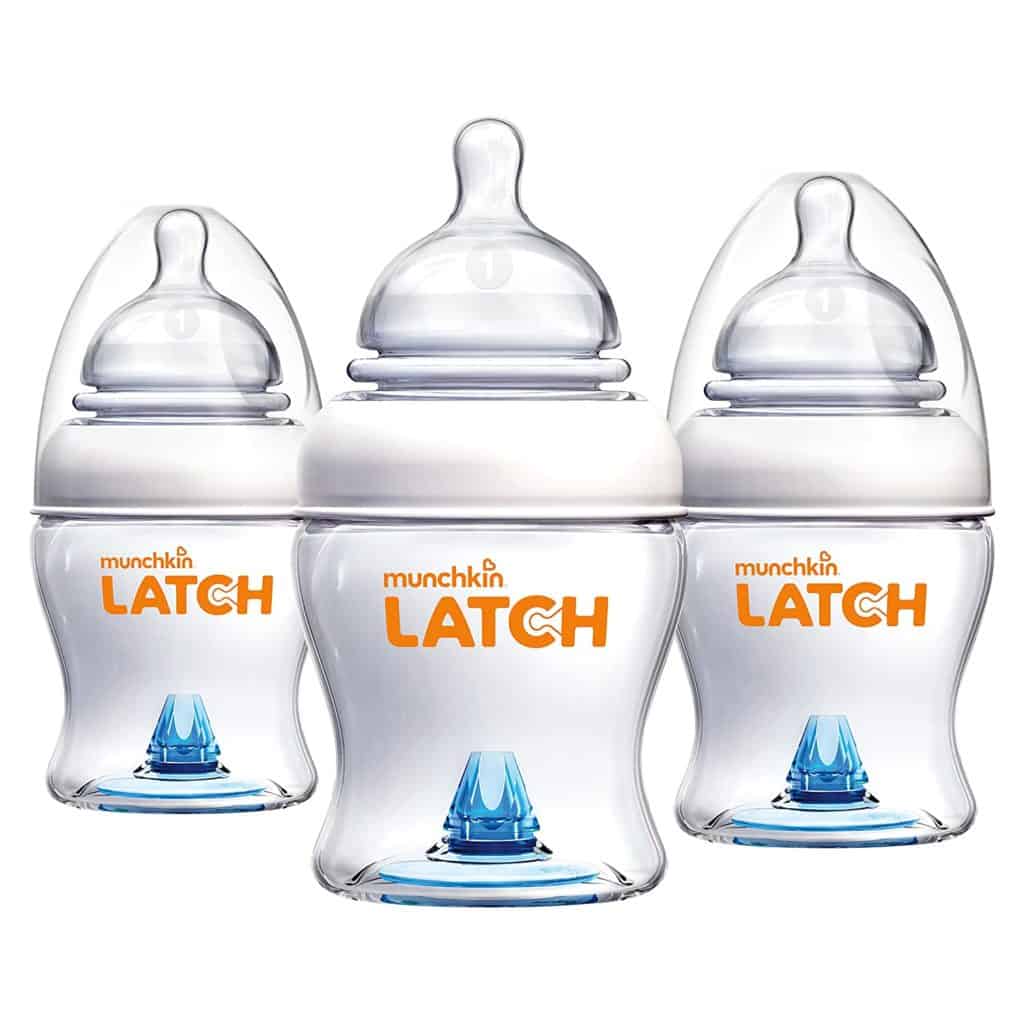 10. Baby Brezza Baby Bottles : Best Baby Bottles
About $5.50 per bottle. Baby Brezza makes a good range of baby feeding appliances and supplies – including bottles, sterilizer systems, formula makers, and baby food makers. In fact, their baby food maker has appeared within the top 10 of our greatest baby food makers for several years!
First, the bottle itself is lightweight BPA-free polypropylene (PP) plastic that's easy to carry, stands nicely on its own, and features a nice modern sleek look thereto (it's available in several nice colors). Second, the nipple shape is awesome – very similar in nipple and base shape and width with a natural feel and shape that make these bottles an excellent option for breastfeeding moms who want to avoid nipple confusion. Third, these have an honest venting system that's integrated into the nipple base, which suggests they create an excellent anti-colic baby bottle that's also simple to wash because it only has two pieces (the nipple and nipple collar are integrated, and screw right onto the bottle itself). So, these bottles definitely have tons of positives!
A mention-worthy con, however, is that these can't be sterilized within the microwave or they get misshapen, they ought to be sterilized in boiling water or a steam sterilizer system.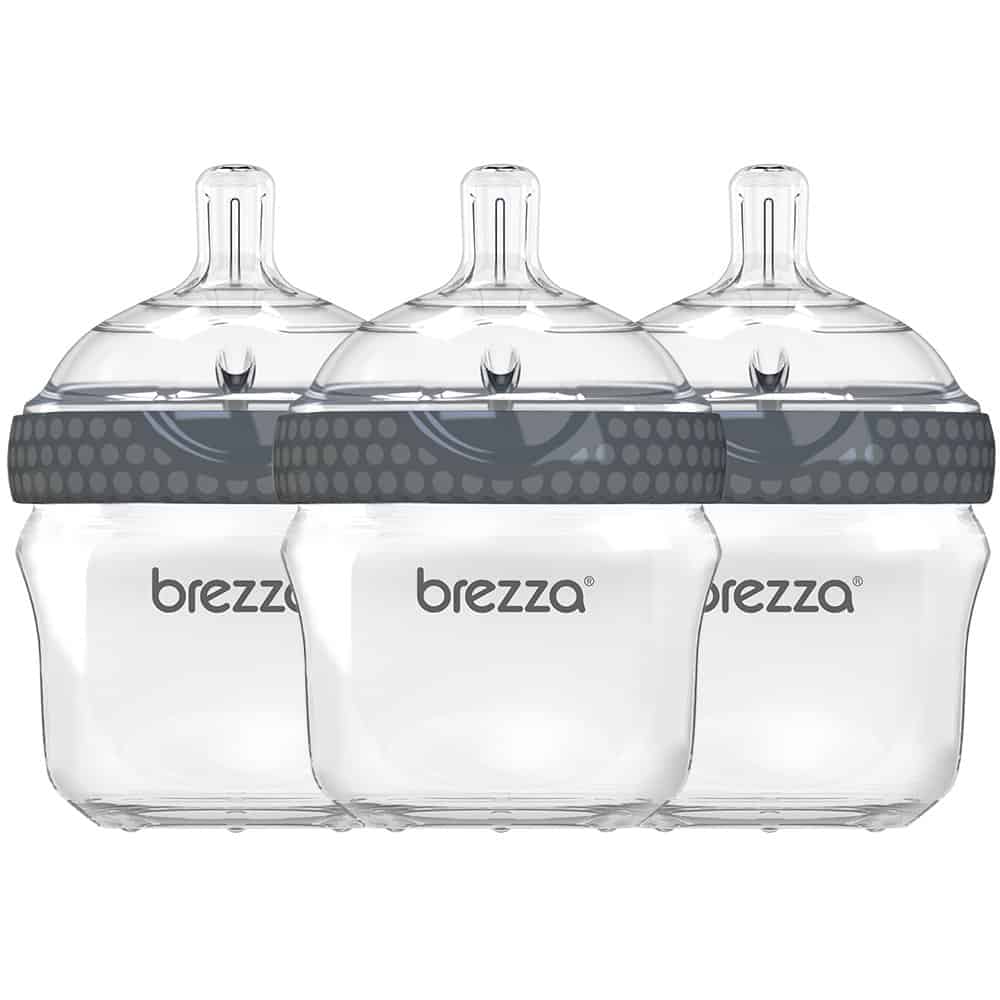 11. Evenflo Feeding Balance+ Wide Neck Glass Bottles : Best Baby Bottles
About $25, for three 6-ounce bottles, the Evenflo Feeding Balance + Wide Glass Bottle is designed to assist healthy bottle-feeding while still allowing you to continue breastfeeding. The naturally sloped nipple encourages a healthy broad latch for your baby by offering a good resting area for their lips, decreasing mouth fatigue.
With no unnecessary pieces to clean or lose, the efficient 1-piece integrated vent helps reduce colic, gas, and fussiness. The accompanying Slow Flow Nipple has a reduced flow rate to avoid chugging and allows for a calm, gulp-free feeding at the baby's speed. The Balance + Wide Glass Bottle includes measurement markings in both ounces and milliliters to make measuring liquid volume simple and accurate.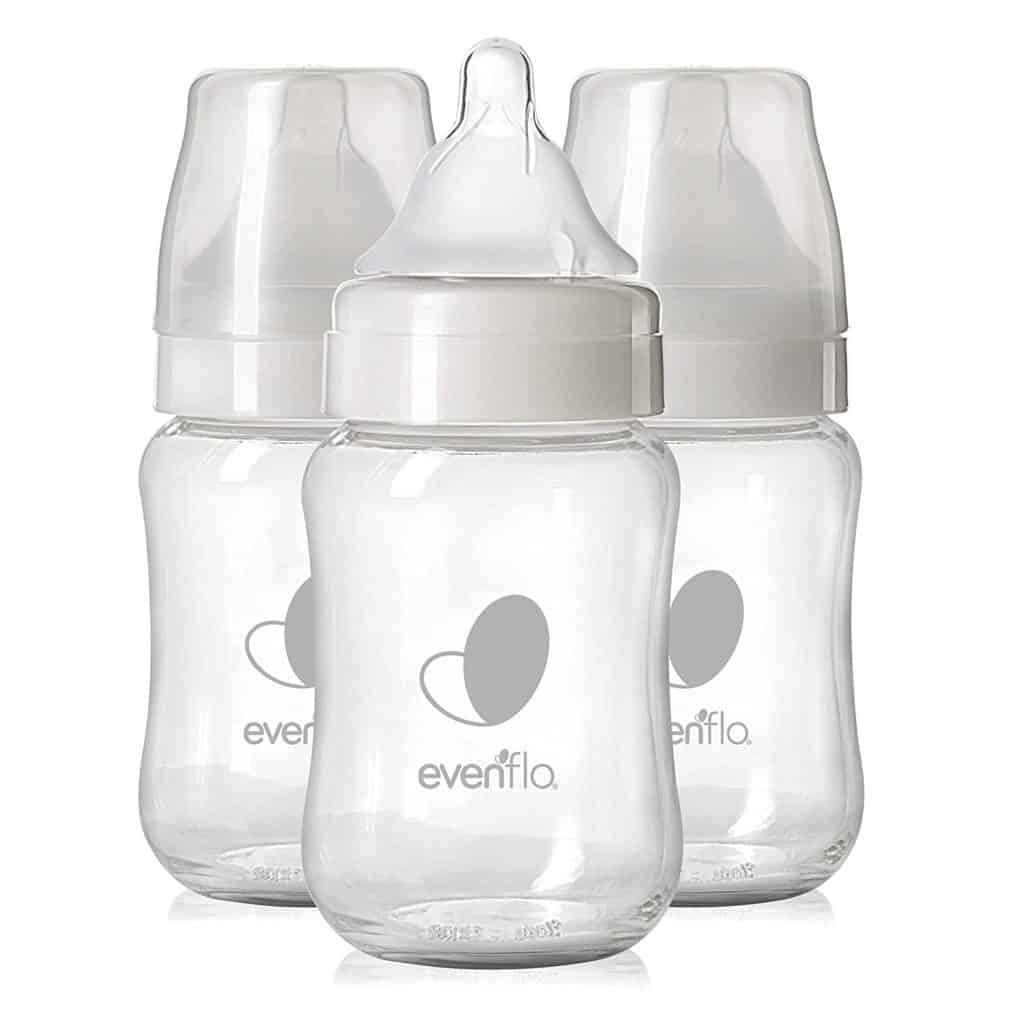 12. Comotomo Silicone Baby Bottle : Best Baby Bottles
About $24 for two 5-ounce bottles, the cleverly constructed Comotomo has an earned following, even among breastfed babies, making it one of the finest baby bottles available in the market. 
This baby bottle has dual anti-colic vents to reduce air intake and a soft, skin-like nipple to make switching from breast to bottle easier for your baby. This bottle is also very easy to clean, with only three pieces—the body, the ring, and the nipple—and a super-wide neck design.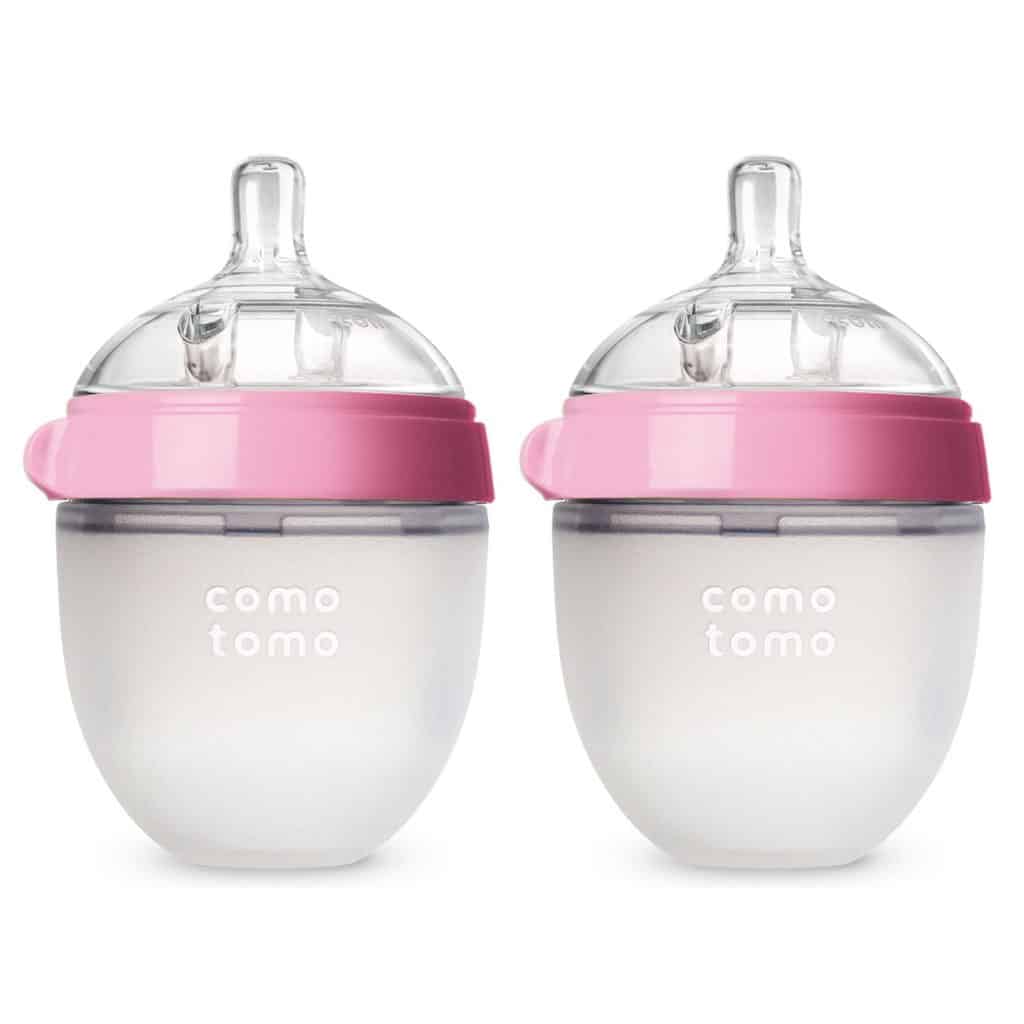 13. Nanobebe Breast Milk Bottle : Best Baby Bottles
About $23 for a pack of three 5- ounce bottles, it is an all-in-one bottle feeding solution, for newborn infants. A single baby bottle may be used to pump, store, reheat, and feed! Traditional infant bottles don't heat uniformly, resulting in nutrient-damaging hot patches. 
The unique design of the Nanobébé Breastmilk Bottle provides rapid, equal chilling and warming, protecting the important nutrients in breast milk. The bottle's distinctive shape helps to conserve nutrients and provides an experience that is second only to breastfeeding your baby.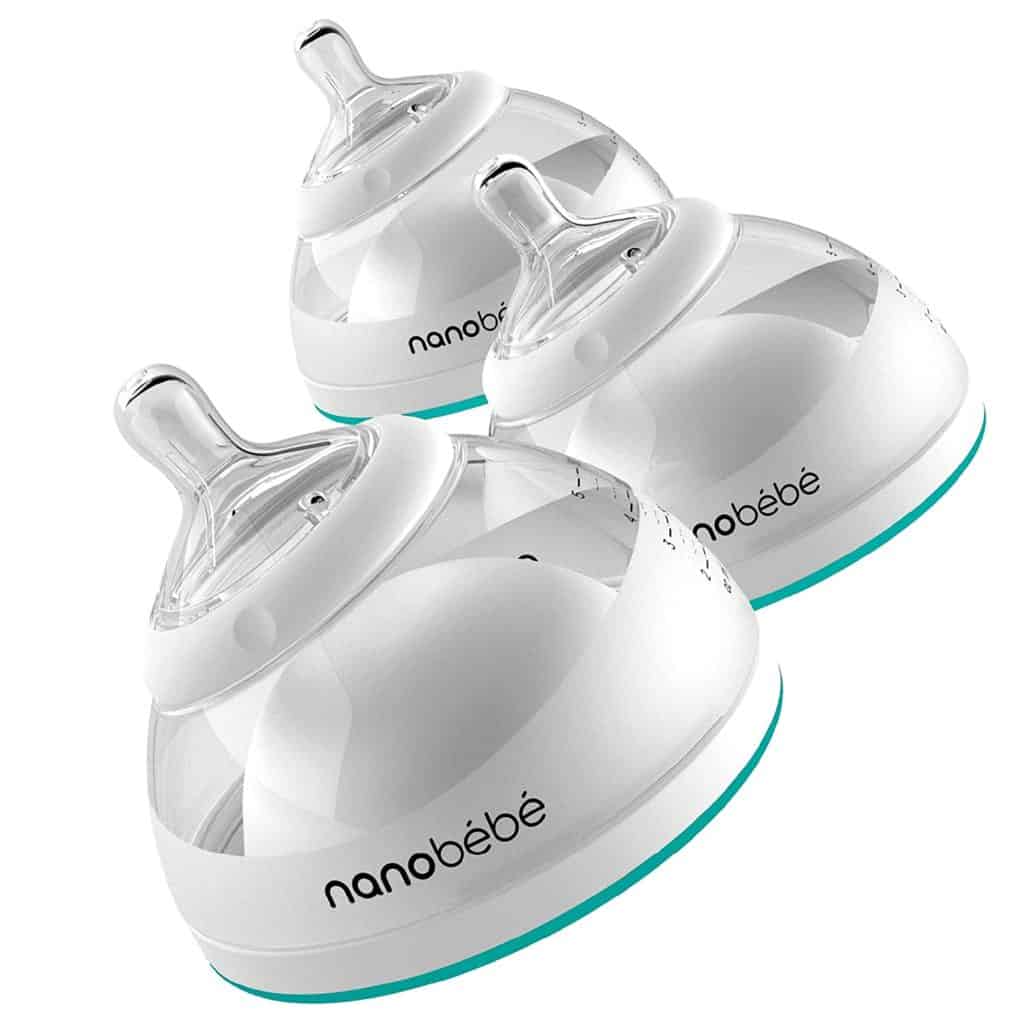 All said and done, these bottles are deserving of this top-13 spot on our list, and that we will still use them and see how they perform over the long term. Let us know your thoughts and if there is something else that needs to be mentioned!
That's it, folks, these were the best top picks for baby bottles for you to choose from! However, are you looking for baby burp cloths to wipe the dribbles and split-ups? Don't worry, we've got you! Click on the link to venture out on our best picks for the best baby burp clothes to choose from! Happy shopping!
Best Baby bottles FAQs:
1. How many baby bottles should a parent buy for the baby?
This is a selective decision and completely depends on the individual. However, it is always best to have about five to ten bottles in hand at all times. For a newborn, buy a baby bottle from the best baby bottle brands of four-ounce, and then transition to eight or nine ounces depending on the little one's appetite as they grow.
2. Is 8 oz bottles good for a newborn?
For the start, begin with baby newborn bottles with 4 or 5 ounces, as they can hold the perfect small amounts of formula or breast milk for the newborns to drink in one sitting. Gradually, by the 4th month, you can shift to 8 or even 9 ounces of newborn bottles that can hold a good amount of milk for the little one. Similarly, as the baby grows, you can shift to higher ounces or as the baby increases their appetite.
3. What is the right age to stop using baby bottles?
According to the American Academy of Pediatrics, the right age to let go of the baby bottle from the best baby bottle brands is anytime before 18 months.
4. What is the correct way to sterilize a baby bottle?
To sterilize a baby bottle, you must:
Place the baby bottle, teats, caps, and everything it comes within a large saucepan separately
Now, place it on the burner (do not turn it on just yet!)
Add enough water to cover all the types of equipment in the saucepan (make sure there are no air bubbles and all are well submerged into the water)
Turn the burner on and bring the water to the boil
Let it boil for about 5 minutes or so
Finally, turn the stove off and allow the water to cool the equipments down
There, well-sterilized baby milk bottles ready for the little one to drink in!