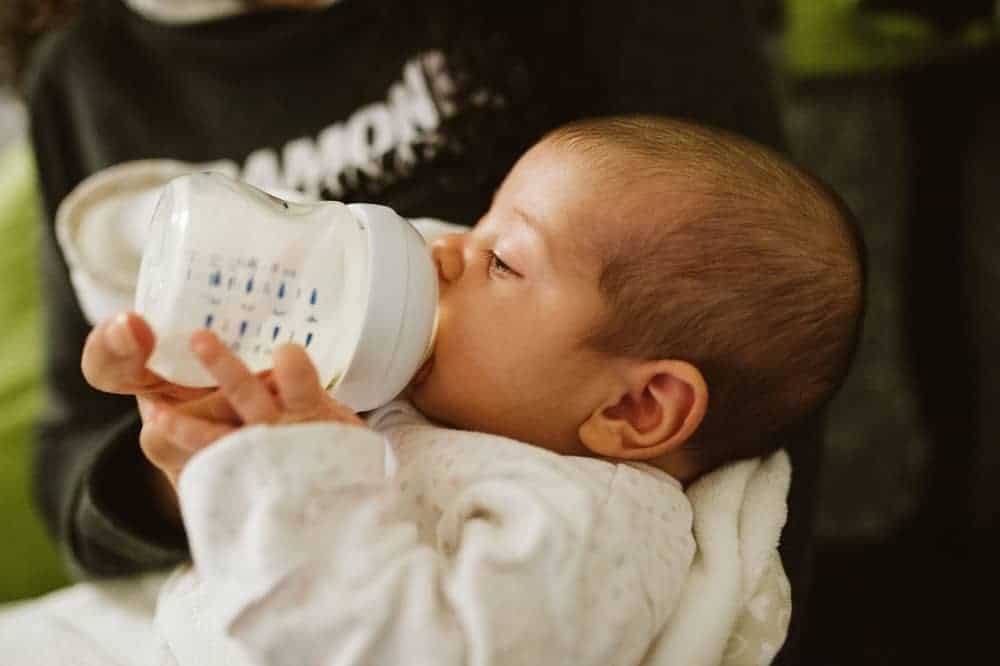 Are you a parent that supports being environmentally friendly? Is go-green your motto? Are you thinking of going green with baby products too? This glass baby bottle will help you by helping you take a step towards a green environment!
Yes! Glass Baby bottle. While you put your baby registry in place, it is recommended to go for best glass baby bottles as they are degradable, do not have chemical leaching and you need not worry about overusing them resulting in a fault smell.
While speaking of these glass baby bottles, Parenthoodbliss understands the questions that might cross your mind, such as, Are they better than the plastic ones? If yes, how do we know? To help you understand better, we have jotting pointers as answers in the paragraph below:
Before that, why is there a switch from the plastic bottles to these glass baby bottles?
One of the major reasons for the transformation is the massively used biphenyl A, also known as BPA, an industrial used across plastics chemical Irrespective of it being used since the 1960's it has an added danger of leaching into food or beverages that could cause negative health effects.
This is why in the year 2012, the FDA (Food and Drug Administration) had banned the use of BPA from all baby bottles. Now, pediatricians, keeping an account of the added danger, have recommended to minimize the use of plastic and avoid microwaving as they could shed microplastics.
How are glass baby bottles better?
1. No chemicals
2. Unlike plastic, glass does not contain any chemicals as it's made from silica.
3. The fat of the milk will not stick to the sides of the bottle
4. It is often observed that the fat from breast milk usually sticks to the sides of the bottle. Using a glass bottle could prevent that from happening.
5. A better option to heat the milk
6. As mentioned earlier, heating in a container or a cup made of plastic could lead to chemicals that leach into the food or even shed micro plastics. Unlike that, glass is safe to heat without releasing any plastic in the baby food.
7. Glass prevents scratching
8. Plastic containers usually have scratches that then lead to grime and bacteria. However, there might be a time where glass could get scratches, in that case, it is recommended to toss them away, as the sterilizing guarantee cannot be taken into account.
9. Plastic baby bottles end up smelling bad
10. We all observe the fowl and awful smell of plastic when newly bought. This then starts to add up in the milk when heated. To prevent this, use glass baby bottles.
Here is a list of top 13 best glass baby bottles of 2022
1. Herobility Eco glass baby bottle: Best Glass Baby Bottles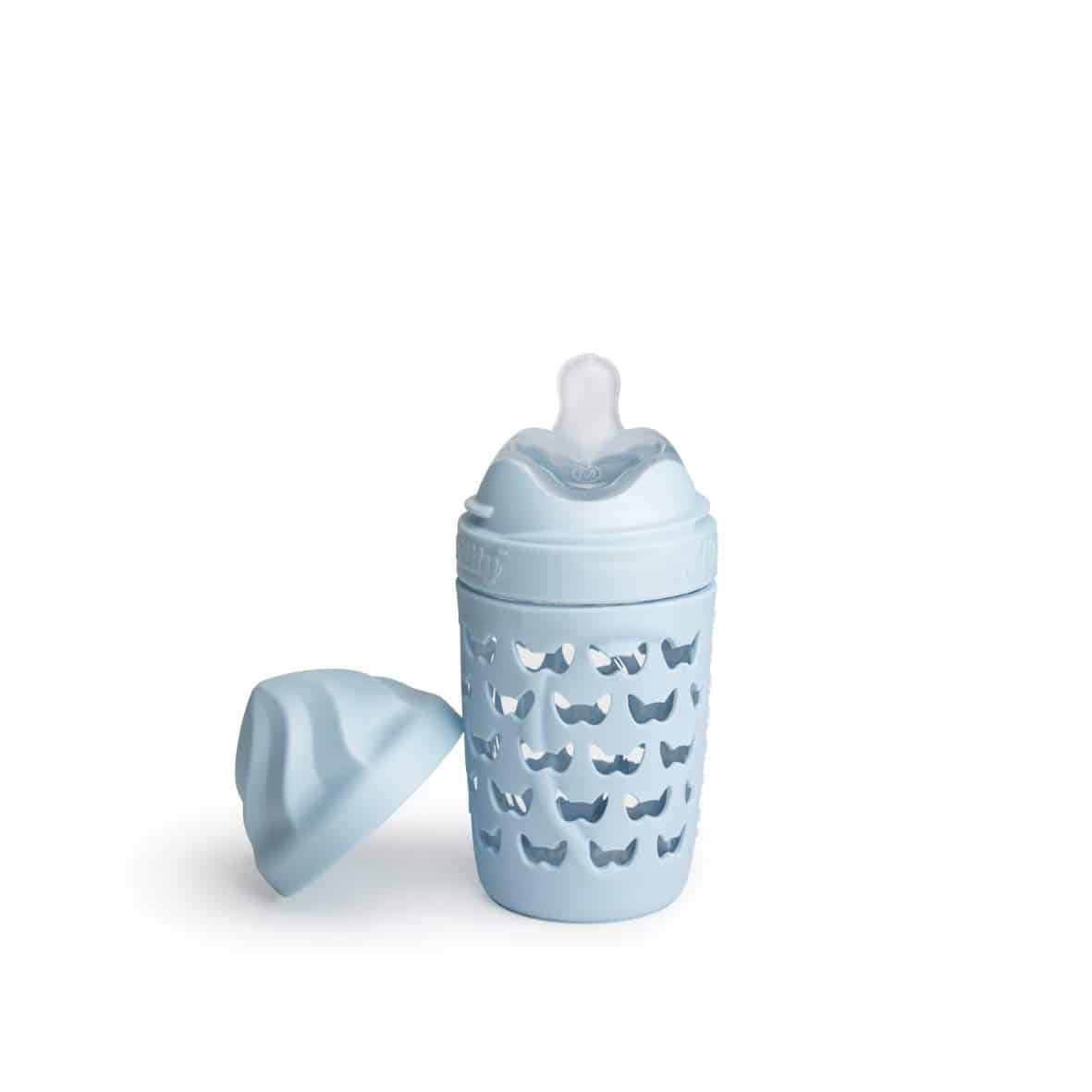 This bottle takes a step further in the eco-friendly direction as they, for every bottle sold, choose to plant a tree. This further helps in reducing CO2 or carbon dioxide from the environment providing cleaner air to breathe.

The bottle is made from Plant-based materials, impact-resistant glass, and a silicone sleeve that protects the glass from shattering. It also has a unique nipple design with soft bumps on either side or a double anti-colic system. The bottle is easy to clean, and the led transforms into a shaker for easy feeding.
2. Dr. Brown's glass baby bottle (2 Pack): Best Glass Baby Bottles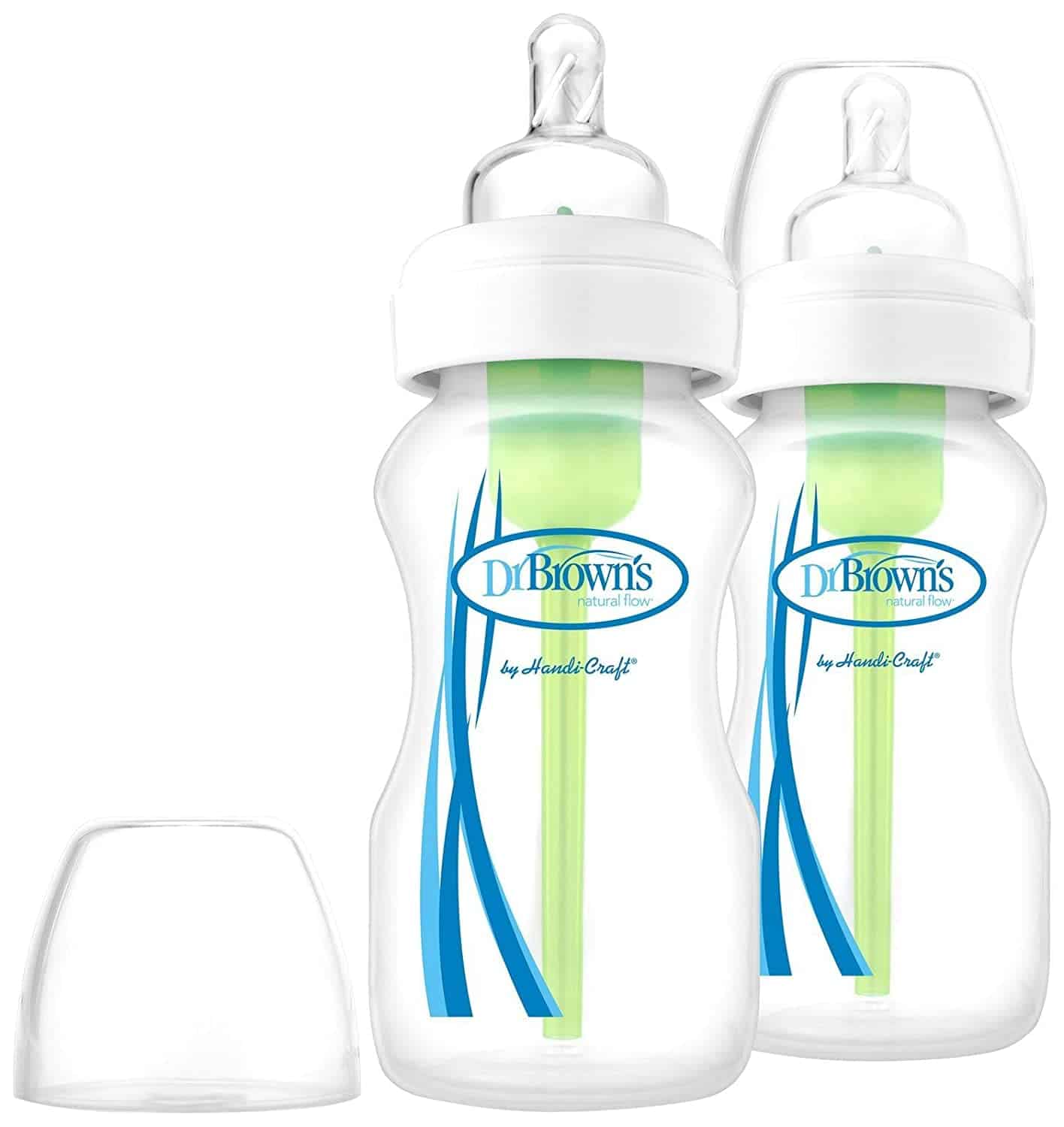 This baby glass bottle has a wide neck, also known as a venting system with its anti-colic action. It is designed in such a fashion that it aids the baby's digestion, has a heat- resistant glass, and reduces the general feeding issues, for instance, colic, spit-up, burping, and gas.
3. Philips Avent natural: Best Glass Baby Bottles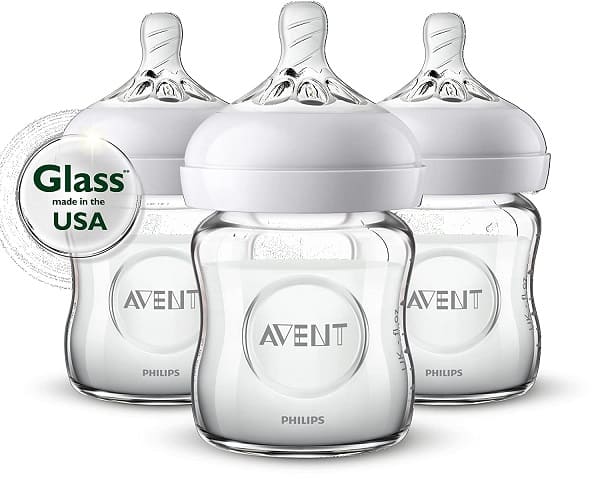 It features soft, petal-shaped nipples and has a wide breast-like shape. The shape helps the baby encourage a natural latch, and slow the flow while drinking, to prevent any chokes. The best part about these baby bottles is that it has a thermal-shock resistance that prevents breakage due to the temperature change and is quite easy to clean.
4. Joovy Boob Diamond: Best Glass Baby Bottles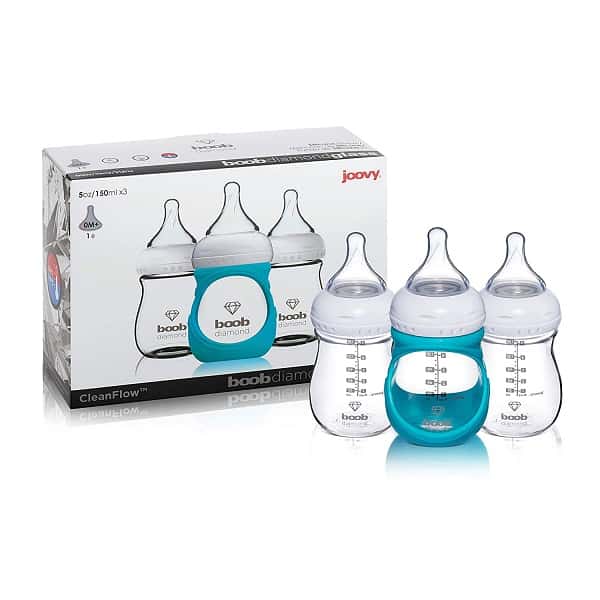 The Joovy Boob Diamond baby glass bottle comes with a silicone sleeve and has 50% less breaking changes as compared to others, encouraging safety. It features a natural nipple shape and a venting system preventing the entering of air bubbles into the baby bottle.
5. Lifefactory: Best Glass Baby Bottles

These Lifefactory baby glass bottles are available in all rainbow colors, with good quality and modern design. They are durable, medically graded, and dishwasher safe. So whenever you need to wash the bottle up, don't even bother to remove the silicone sleeve and toss it in the dishwasher. Evenflo Feeding classic baby glass bottle.
6. Evenflo feeding classic Twist: Best Glass Baby Bottles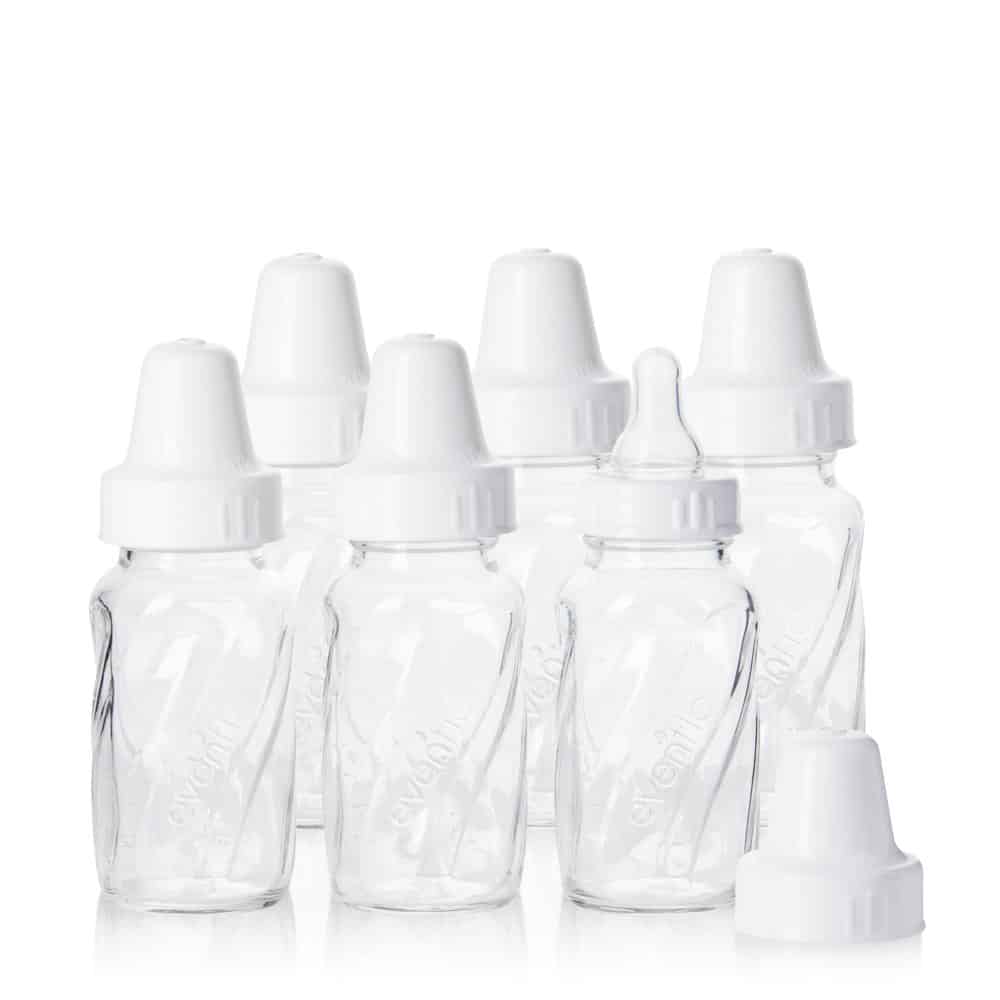 These Evenflo baby bottles come in a quite glassy and unique style of being twisted. However, don't let that fool you, this twisted design helps you hold the baby bottle much more easily and measure the milk using it's molded measurement markers. Additionally, it also features a micro air vent, a slow-flow nipple, and a tempered glass for safety purposes.
7. NUK natural Best Glass Baby Bottles(3 Pack)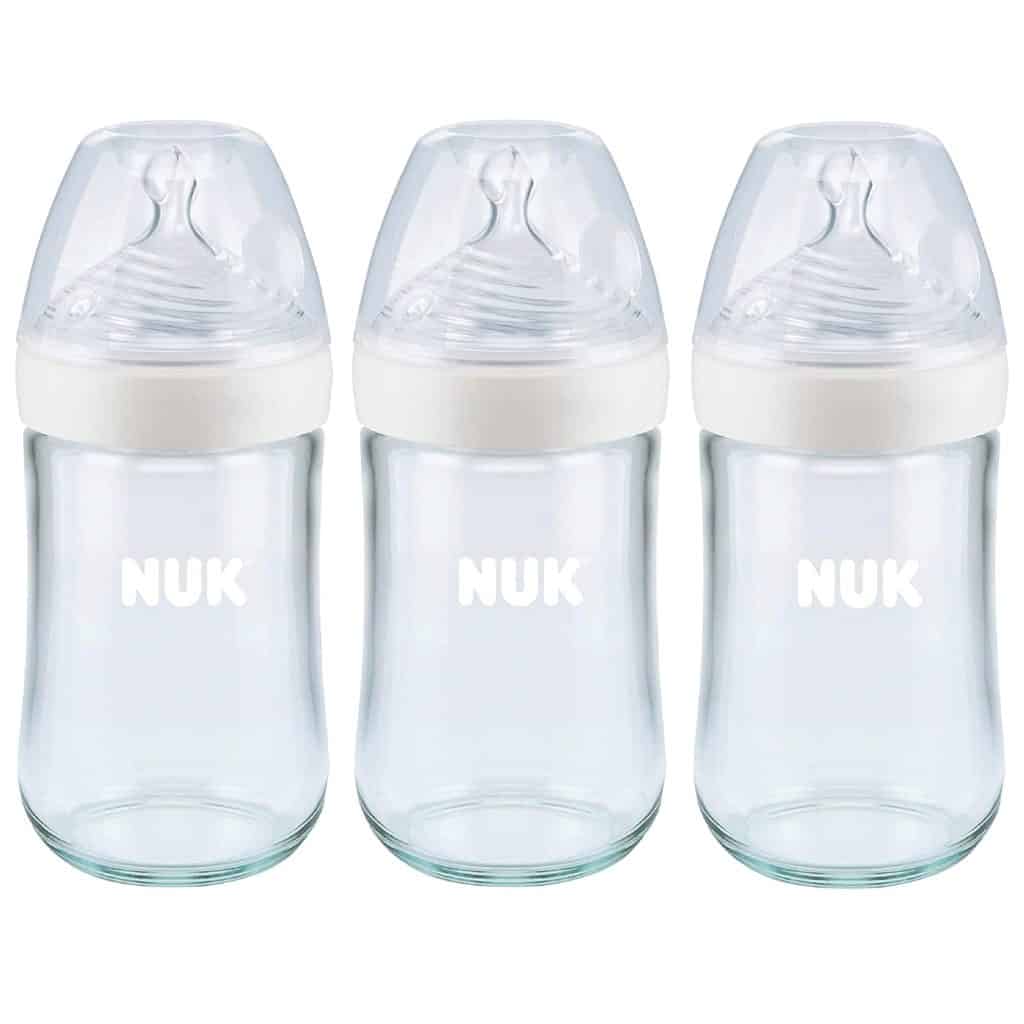 Along with being an exclusive bottle-fed, the uniquely designed glass bottle mimics the flow as well as the shape of mom's breast. This helps make the baby's transition easy,  from the breasts to the bottle. It also has a scooped nipple that allows space for the tongue and the jaw of the baby to move naturally, a one-piece anti-colic air system that helps reduce gas, and colic.
8. Dr. Brown's Original Newborn: Best Glass Baby Bottles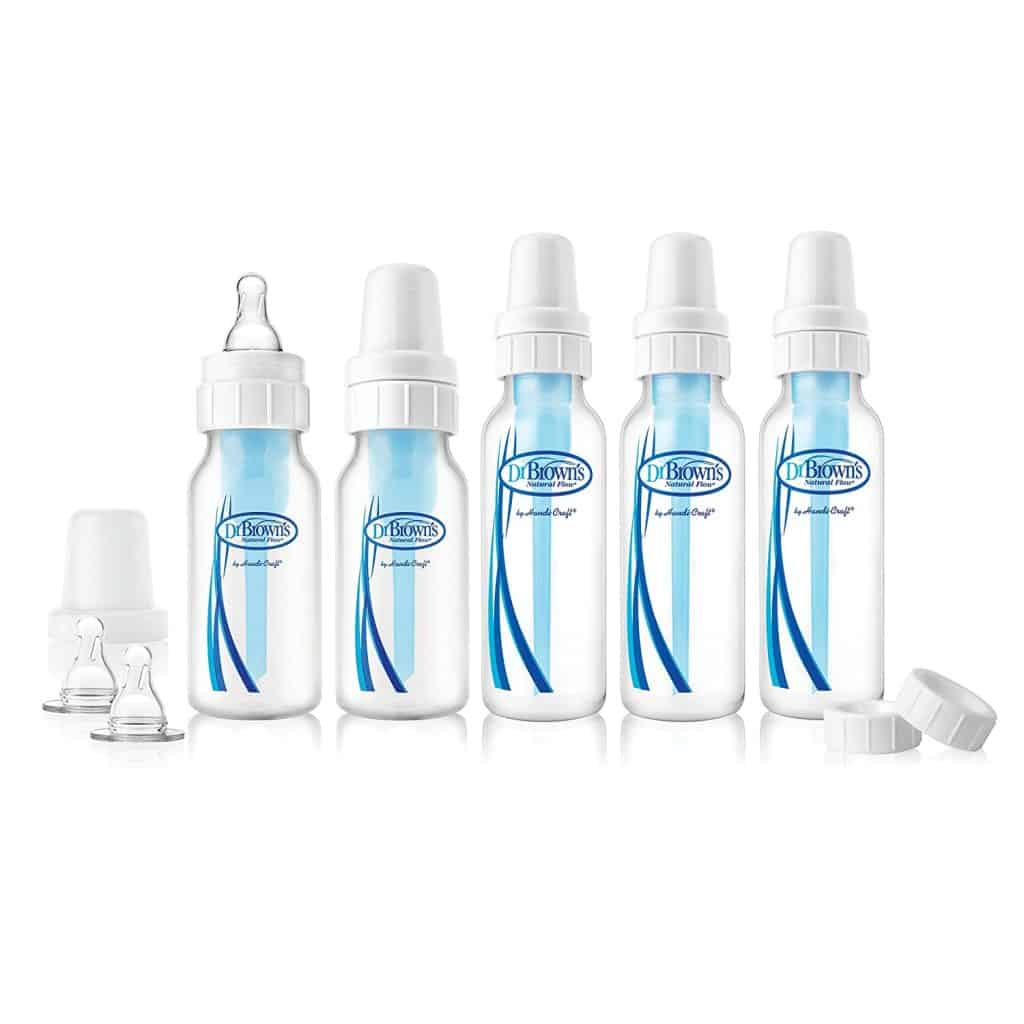 This baby glass bottle helps to reduce gas, colic and is easy to clean. Dr. Brown's features a venting system that prevents any air bubbles, prevents burping and spit-up, its vacuum-free effect preserves the milk nutrients, and includes a selection of bottles, caps, nipples, and cleaning brushes.
9. Comotomo Bundle Starter: Best Glass Baby Bottles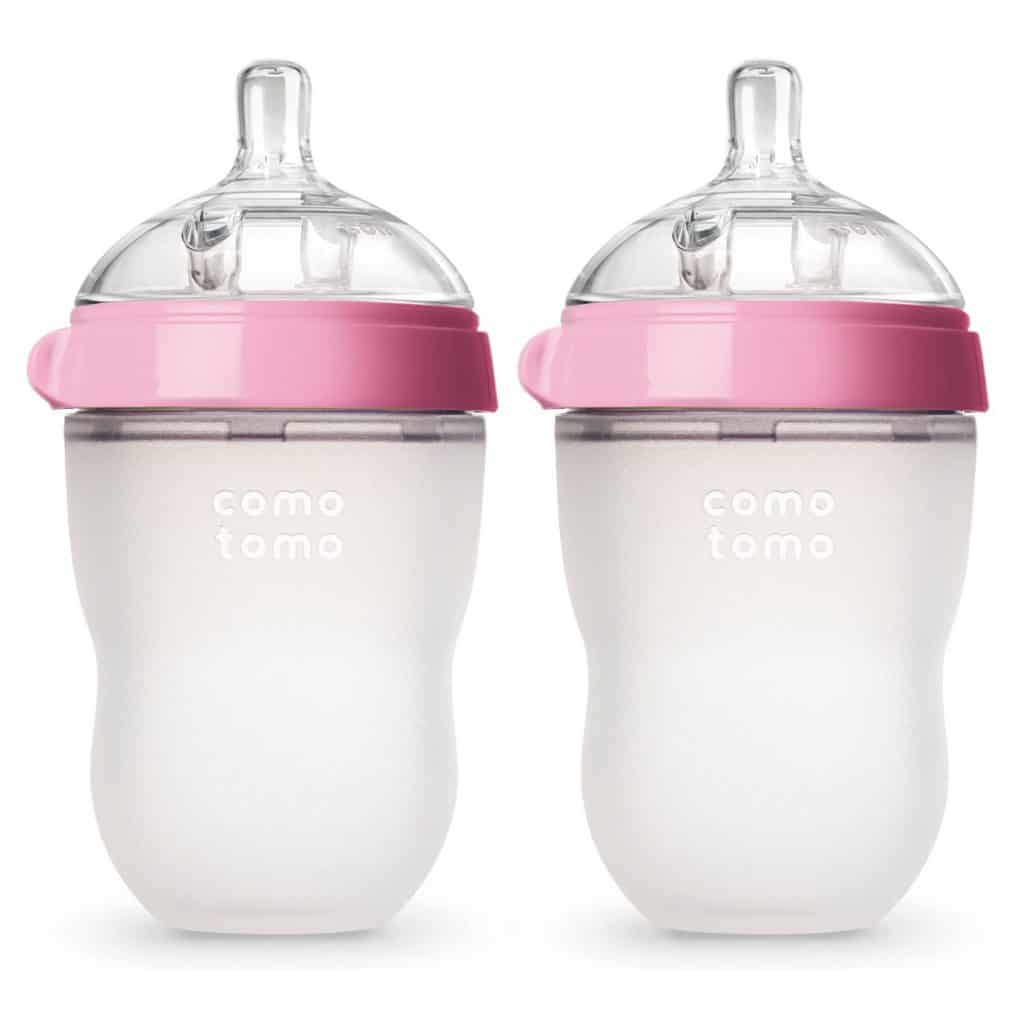 This Comotomo baby glass bottle is soft, flexible, and mimics the breasts. It is easy to clean, has a naturally wide nipple, a soft silicone base, and has an extremely wide neck that makes it easy to clean.
10. Nanobebe Glass: Best Glass Baby Bottles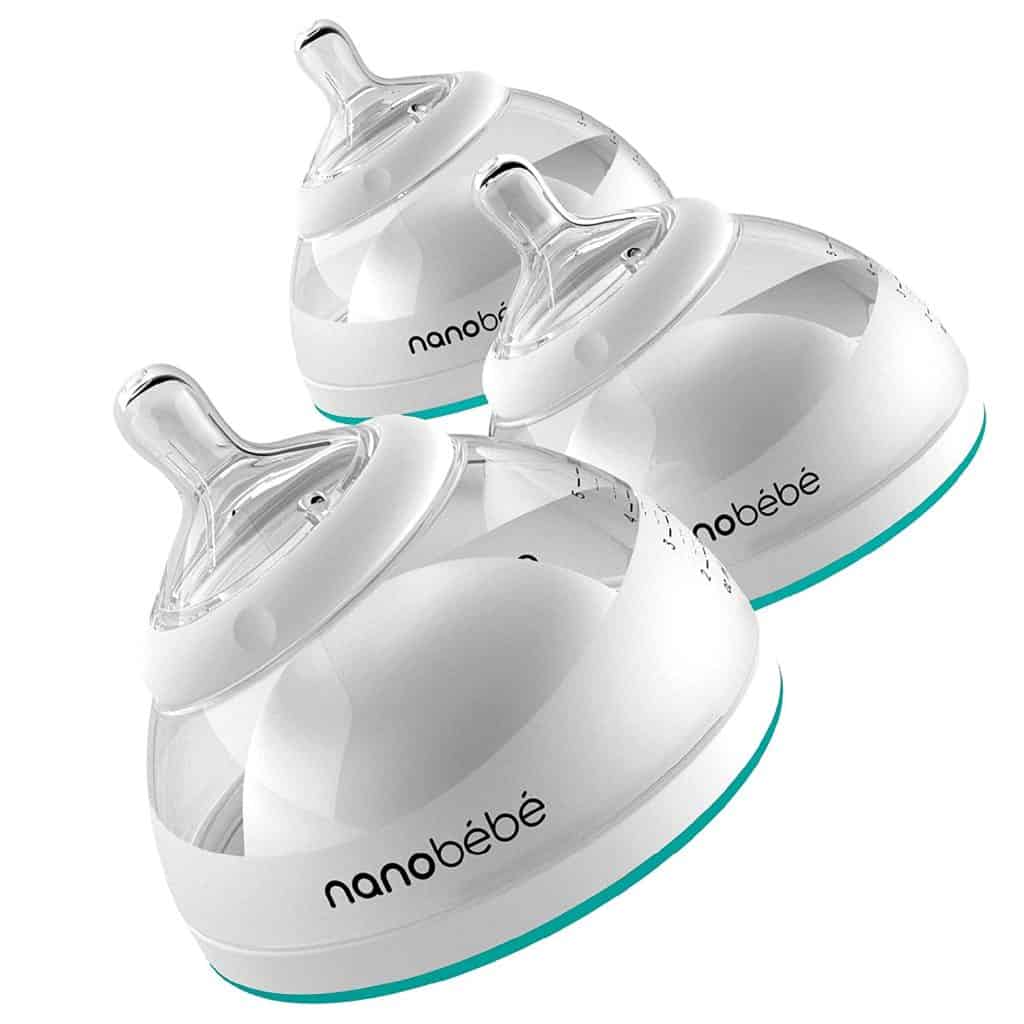 This glass bottle is designed to preserve the breastmilk, helps heat/cool the milk faster, and can pump directly into the bottle. Nanobebe features in the shape of a breast, it is a perfect mix of function and form, has a unique concave shape that enables the spread of the milk in a thin layer, and protects the nutrients from damage.
11. Medela Baby Breastmilk: Best Glass Baby Bottles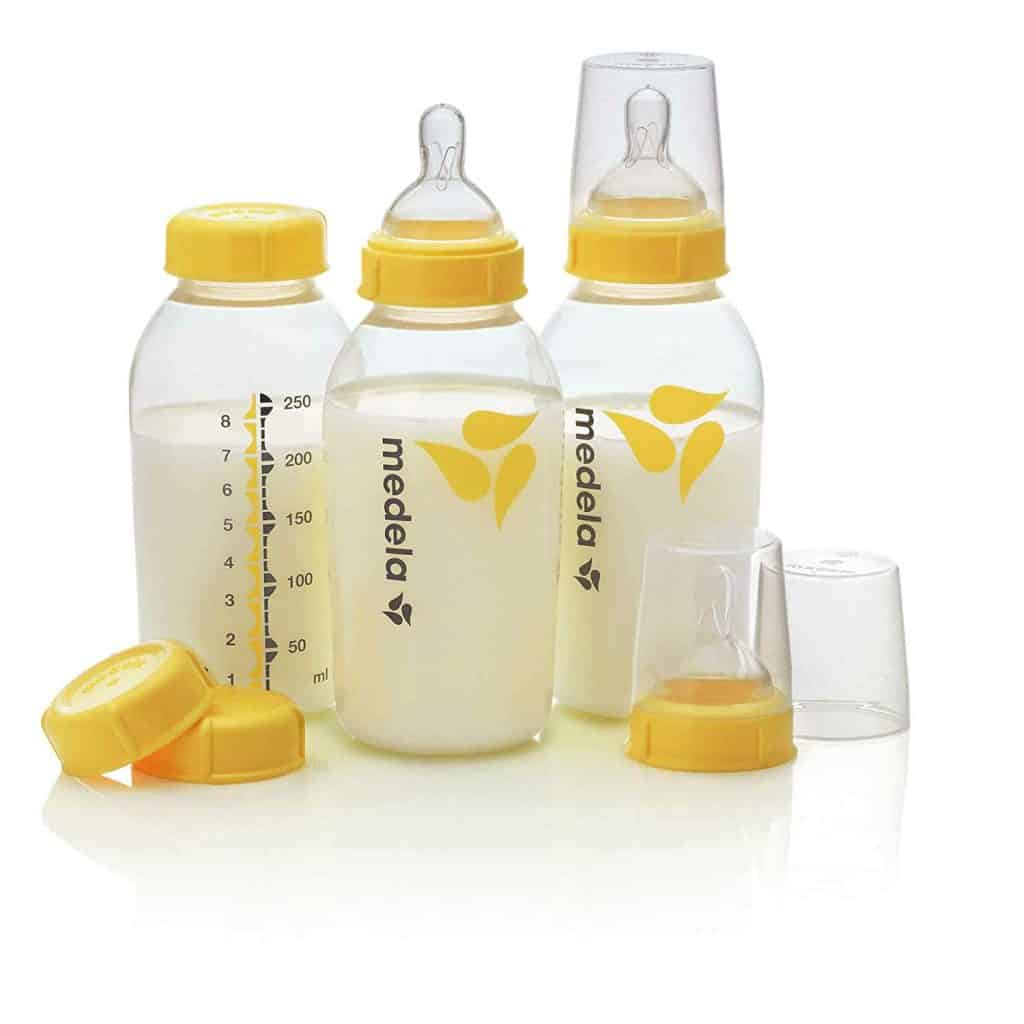 Medela breastmilk bottles help to streamline the process of pumping, are super easy to clean, and have no venting system. It features triple duty; direct pumping can be stored, and screwed on the nipple to help use it as a bottle. Better yet? It comes with no internal parts that are to be clean and cause any choking hazard.
12. Tommee Tippee Nature Glass Baby Bottles: Best Glass Baby Bottles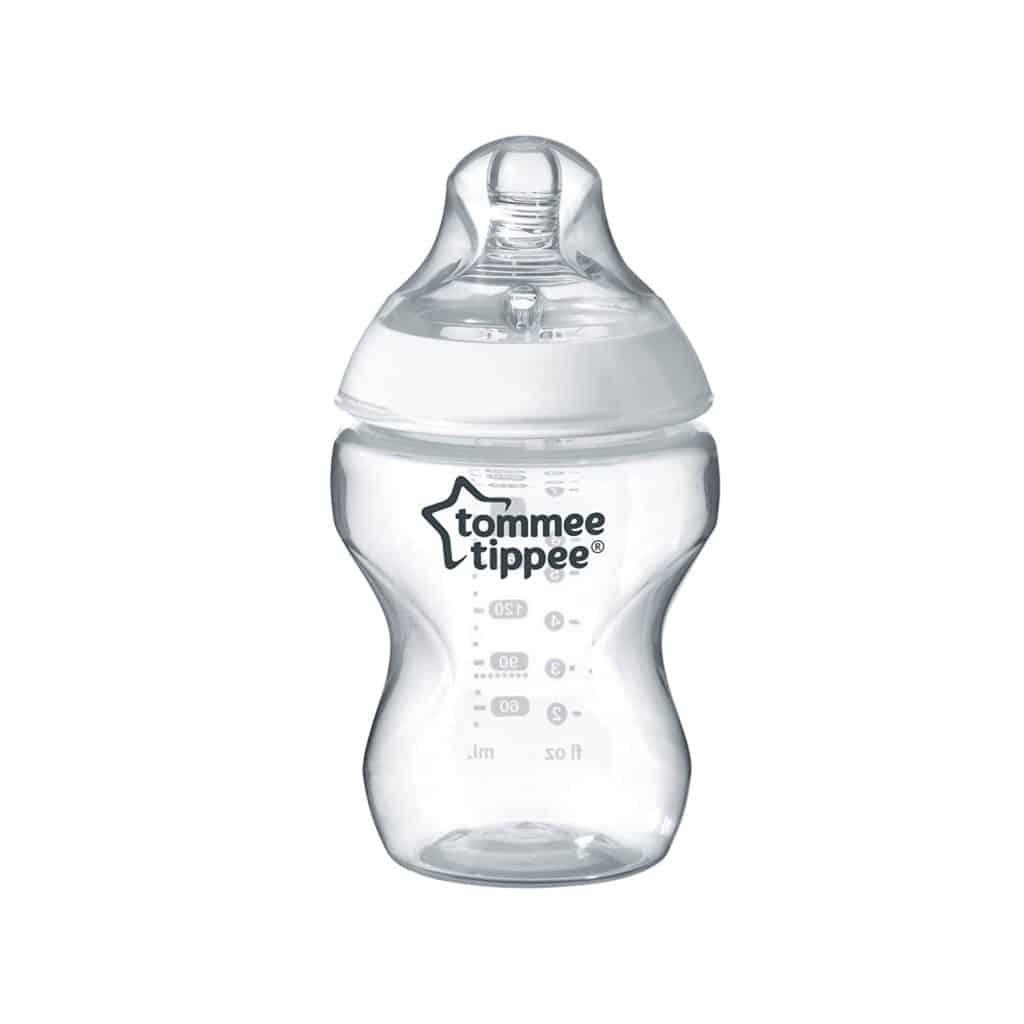 This baby glass bottle from Tommee Tippee has a slow flow nipple that helps them pace their sucking and swallowing, is perfect for newborns and preemies, and is designed as a curve that provides an easy grip. It also mimics the shape of a breast, has a soft silicone nipple, enables the baby to latch on naturally, and is easy to clean.
13. Boon Nursh Silicone Glass Baby Bottles (3-Pack): Best Glass Baby Bottles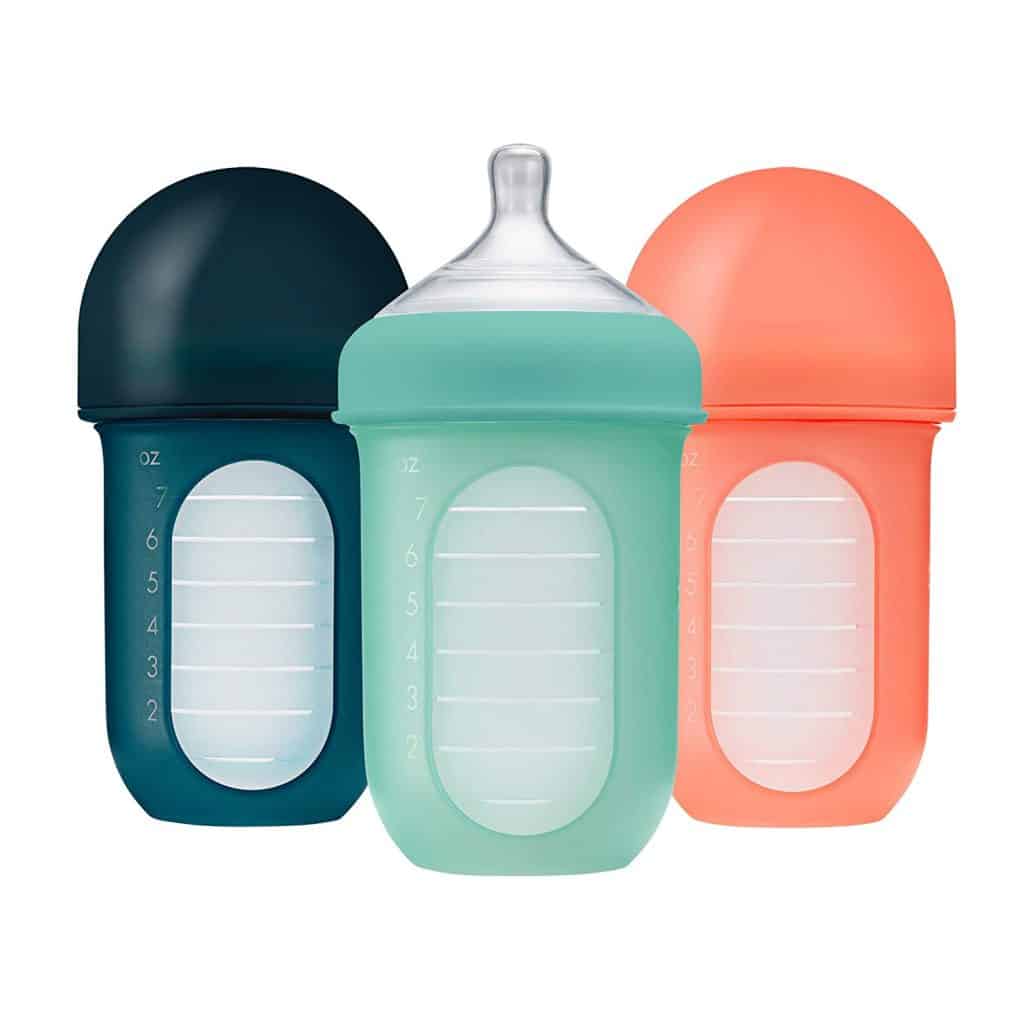 Boon baby glass bottles feature a collapsible pouch that minimizes the intake of air, is easy to clean and assemble and is made from silicone. It has a simpler approach, preventing gas, colic, and overall fussiness.
We understand that the transition is quite new for both you and your baby, but keeping in mind it's benefits and the cause it holds for, we can all agree that these best glass baby bottles are here for a cause. Not only is it environmentally friendly but also safe and healthy to drink in, however, the only downside is its price. Speaking of which, they turn out to be quite useful and durable.
Also Read:
Best Glass Baby Bottles FAQs
1. How can you make sure the glass baby bottles are clean?
To make sure the glass baby bottles are clean, follow these two easy steps:
Unlike plastic baby bottles, these glass bottles are completely safe to boil/sterilize. This helps prevent the building of germs on or inside the baby bottle.
Glass bottles are quick to air dry! So feel free to leave them on the counter and you'll find them dry in just a few minutes, unlike plastic baby bottles.
2. Are glass baby bottles safe compared to plastic baby bottles?
Absolutely! Unlike plastic baby bottles, glass bottles have no chemicals so they don't allow any leaching into the baby's food, don't get scratches, and are easier to clean/sterilize. So do not be worried, and feel free to use baby glass bottles. Check the article above for better clarity. Go green!
3. Is freezing glass baby bottles safe?
Although the baby glass bottles might come across as the same, they are made differently. While some are designed freezer-friendly, like the LifeFactory and Joovy Boo, others don't. So, if you prefer freezing the baby bottle, make sure you purchase a glass baby bottle that is freezer-friendly.
Pro tip – Since the milk expands in the freezer, we recommend to leave some space for air in the bottle to avoid any breaking.