You have reached the stage of being 17 weeks pregnant. During this phase, you will be a lot excited and a bit anxious too. Don't worry we are here to help you out with all the queries related to your week 17 of pregnancy. Your baby weighs around 4.49 ounces this week and the overall growth of your baby is 5.1 inches. At 17 weeks pregnant, you will experience your baby kick, and your baby is practicing sucking and swallowing inside you at this time.
So what else is happening to the baby in the 17th week of pregnancy?
As you reach the midway point, your baby is making progress to develop and grow. They're practicing the essential skills they're going to need for an existence outside of the womb.
The cartilage in your 17–week fetal limbs has almost fully transformed into the bone. Their bones will proceed to toughen and bond in their initial years of existence.
s that warm inside there? Baby's growing sweat glands. In reality, babies don't sweat, until they're born—and it may take a couple of weeks for all the hormones to start functioning.
3. Sucking and swallowing:
So how's the baby planning on spending their days? They practice sucking and swallowing in preparation to get fit for life outside the womb, and the very first efforts to get milk from the breast or bottle. Many babies also start to suck their thumbs inside their womb.
The umbilical cord of an infant at 17 weeks is becoming taller and wider, so it's going to be sturdy enough to keep up with all the strains of the second trimester of pregnancy. Assume the umbilical cord as a support system from mother to infant. This has a vein that supplies blood filled with oxygen and nutrients to the infant, and two arteries that return all the waste (like carbon dioxide) back to the placenta
What happens to a mother's body in the 17th week of pregnancy?
You're in the happy time of your pregnancy at 17 weeks of pregnancy. Your nausea may have decreased, and you do not experience several of the uneasiness that comes later in your pregnancy. So cherish every moment!
1. Braxton Hicks contractions:
Just like your child at 17 weeks, your body is still practicing labor. So-called Braxton Hicks contractions are realistic contractions that you can feel as frequently as it is now. They seem like squeezing around your stomach as you put on a snug, rigid dress, except on the inside. They're really unusual, too. If you start having daily Braxton Hicks at 17 weeks and they get more serious, contact your healthcare professional.
Around 17 weeks and 22 weeks of pregnancy, some people begin to experience a baby kick! Baby's motions may at first seem like gas or hunger pangs, but you'll start to understand it. It's called the quickening.
For hundreds of years, this wiggly movement indicated that a woman was really pregnant, and experiencing the vibrations of a baby for the first time was believed to be the second most important occurrence in pregnancy after delivery.
Your body is generating additional melanin due to increased estrogen. This could relate to a pregnancy mask on your face or a pregnancy line down your abdomen. It's a big dark line right down the middle of your belly called "linea nigra." It's going to disappear after delivery.
At 17 weeks of pregnancy, most people consider morning sickness to be a regular occurrence. Morning illness that occurs in the second trimester is something you can explain to your doctor. If it is serious, it may have hyperemesis gravidarum—mainly morning steroid disease. With HG, you are at risk of dehydration and deficiency, so it is vital to obtain medical help.
You can get some stretch marks as your skin expands during pregnancy. Regretfully, there's almost nothing you could do to avoid them completely—the type of skin, genetic inheritance, and excess weight are more to do with stretch marks than any cosmetic ingredient. It's not a bad thing to keep your skin drenched and moisturized. The stretch marks might look dark, but they eventually go away.
What would your belly look like in the 17th week of pregnancy?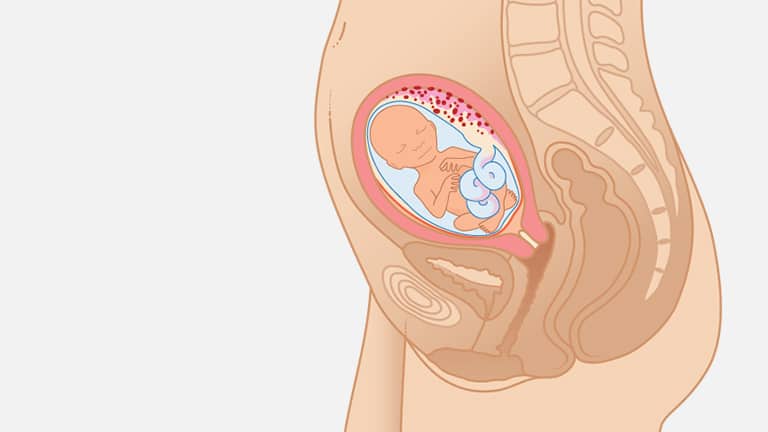 When you're 17 weeks pregnant, it's interesting to know whether your stomach is usually not.  Some females are 17 weeks pregnant and do not show. There's a large array of them.
Body shape and weight gain are important considerations. And, if you were pregnant previously, you always turn up faster than a first-timer. When you and your child develop as anticipated, that is healthy and soundly, it's all great no matter what your pregnant belly looks like. So make sure every bit of your pregnancy and create a lot of fun and fond memories. This is the most important time of your life so live it to the fullest.
Pregnancy is a beautiful feeling, you should keep yourself relaxed and calm amidst all the anxiety happening within you. This is the time when you should be the happiest so that your and the baby's health are right on track. Don't take stress or get worked up for the upcoming weeks.
Prepare yourself for welcoming your little angel. From getting their nurseries done to deciding what color room they would have, prepare yourself for everything!
FAQs :17 Weeks Pregnant: What To Expect? Symptoms, Baby Development, and Tips!
1. What is the size of your baby in the 17th week of your pregnancy ?
A baby at pregnancy week 17 is the same size as a pomegranate. Your 17-week fetus weighs about 5.9 ounces and is about 5.1 inches long.
2. How many months are 17 weeks pregnant ?
When you're 17 weeks pregnant, you're four months pregnant.
3. What to expect in 17 weeks of your pregnancy ?
Concerning nausea, a few of the complications you may encounter at week 17 include GI problems, such as heartburn, indigestion, and nausea, which are among the most common in pregnancies. Most women feel it at some stage during pregnancy.