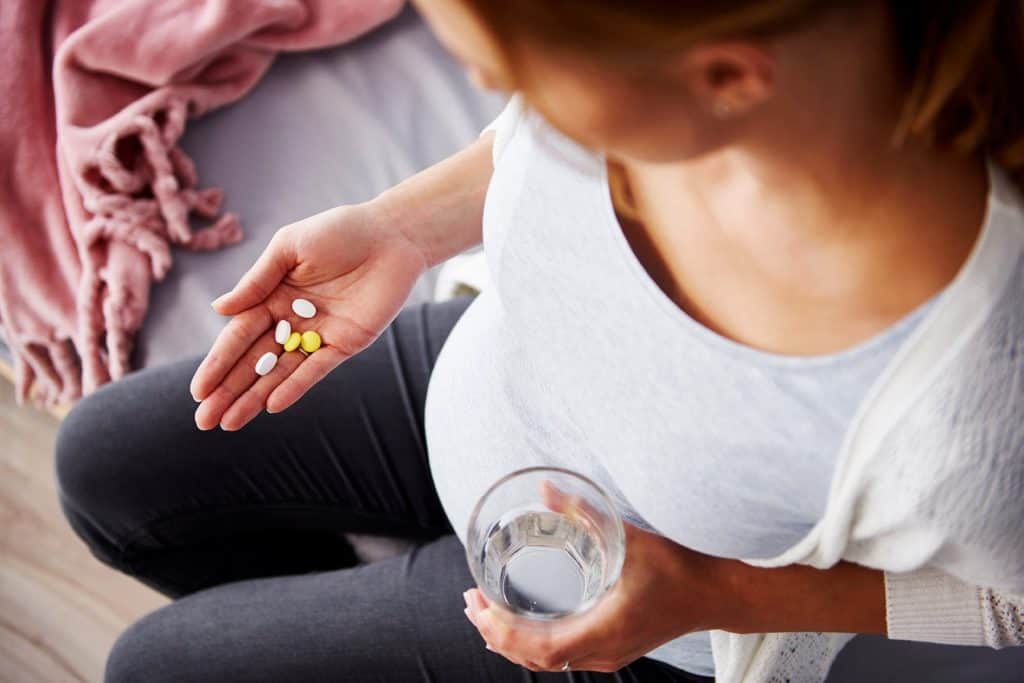 Pregnancy is one of the best and at the same time most sacred feelings that a woman experiences in her lifetime. Having said that, being pregnant is also one of the most important times in a woman's life. While you are pregnant, you cannot ignore the importance of the best prenatal vitamins for the extra nutrients needed by the mother's body. Because now the woman is no longer a single person, and so, even the nutrition that she needs increases several times, which is why a healthy food diet is highly recommended. This is where top-recommended prenatal Vitamins come into play.
Benefits Of Prenatal Vitamins
Prenatal vitamins are specifically made for mothers; to complete their nutritional needs and the baby's requirements. Prenatal vitamins consist of particularly those nutrients that will help the fetus develop better in the womb. For example, the best Prenatal vitamin has folic acid, an element that is important for the overall development of the baby's brain during its early days. Other recommended Prenatal vitamins are around the 3rd trimester of pregnancy and they contain calcium and vitamin D that work for the development of the baby's teeth and bones.
Before we go forward with the list of the best, top recommended prenatal vitamins a mother should consider; let us have a look at some frequently asked questions regarding prenatal vitamins.
Do You Need Prenatal Vitamins?
Prenatal vitamins are extremely necessary before and during pregnancy as it helps your body meet the demands of pregnancy and aid in your baby's development. A balanced diet should be the foundation of your nutritional vitamins. Your body will be able to absorb more from your diet than from supplements. However, the prenatal will help you fill in the gaps.
A run-of-the-mill multivitamin will not cut it when you are pregnant.
Prenatal vitamins are specially designed multivitamins that deliver the extra amounts of nutrients that are needed during various stages of development. For example, they contain folic acid, which is important for the brain development of the baby in the earliest stages. And many have vitamin D and calcium that help to build strong bones and teeth during the third trimester of pregnancy.
Prenatal vitamins also ensure that you have enough nutrients such as iron, that are not only necessary for the baby but also for your body so that your body doesn't deplete.
How Do I Know Which Are The Best Prenatal Vitamins?
To make this pick easy for you, we have listed the primary nutrients that a pregnant woman needs as recommended by the American College of Obstetricians and Gynaecologists.
Each of these amounts is recommended on a per-day basis:
Folic acid: 600 mcg
Iron: 27 mg
Calcium: 1,000 mg (consider prenatal for calcium only if your regular dairy diet does not fulfill the requirement)
Vitamin D: 600 IU
Vitamin A: 770 mcg
Vitamin C: 85 mg
Vitamin B6: 1.9 mg
Vitamin B12: 2.6 mcg
At what stage of pregnancy should I take Prenatal vitamins?
Gynecologists ideally recommended consumption of prenatal at least a month prior to conception and all the until childbirth. Besides, prenatal vitamins are recommended even if you are not pregnant yet but are planning a pregnancy with your partner.
Top 14 Recommended Prenatal Vitamins
1. SmartyPants Organics Formula Multivitamin: Best Prenatal Vitamins
Power-packed with: Folic Acid, Vitamin D, and 48 gm of DHA
A lot of females during their pregnancy face some critical problems with swallowing pills as it makes them nauseous and other kinds of discomfort. In such cases, Smarty Pants Organics can be your-go prenatal vitamins as they are chewable, which comes in the form of gummies! These gummies will indeed take you down on a nostalgic trip, these are available in various flavors like orange, lemon, and strawberry-banana. These are free of any synthetic flavors, sweeteners, artificial colors,  fructose, corn syrup, or other preservatives of sorts and are 100% organic
As per the instructions on the bottle, expecting moms are advised to have at least 5-6 dummies daily.
Con-These gummies do not contain prenatal vitamins with calcium or iron.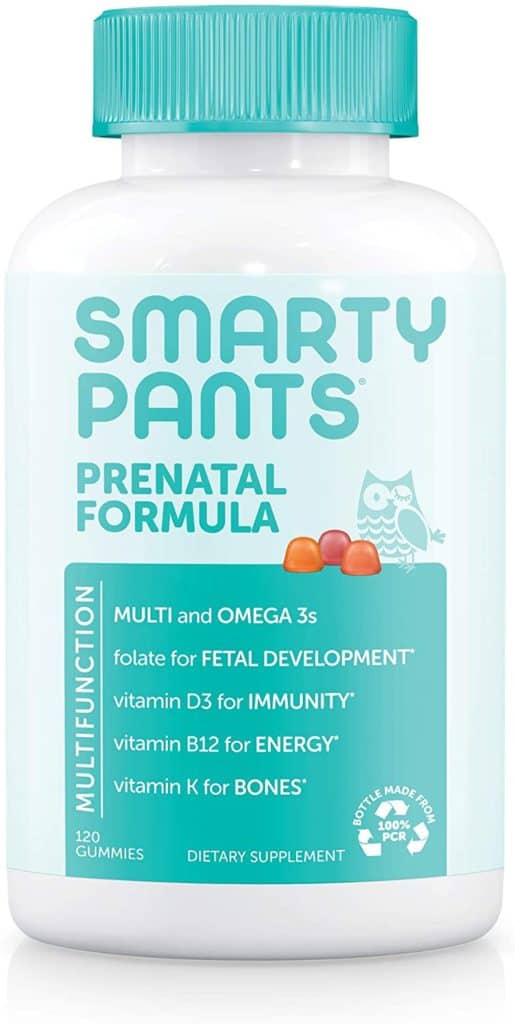 2. Nature Made Multivitamin & DHA Softgels: Best Prenatal Vitamins
Power-packed with Vitamin D, Iron, and Folic Acid, amongst various other essential nutrients
The prenatal vitamins are helpful and fairly priced that are available in the market. Apart from being able to fulfill all the nutritional requirements at a reasonable price, these capsules need to be consumed only once a day and are a top favorite! This basically means you do not have to worry about swallowing the pills several times a day with all the other stress that comes with the pregnancy.
Con- These soft gels contain just 150 gm of calcium meaning you cannot entirely depend on these tablets for the required calcium quota. It is advised to include elements of dairy in the regular diet to cover up for the lack of it.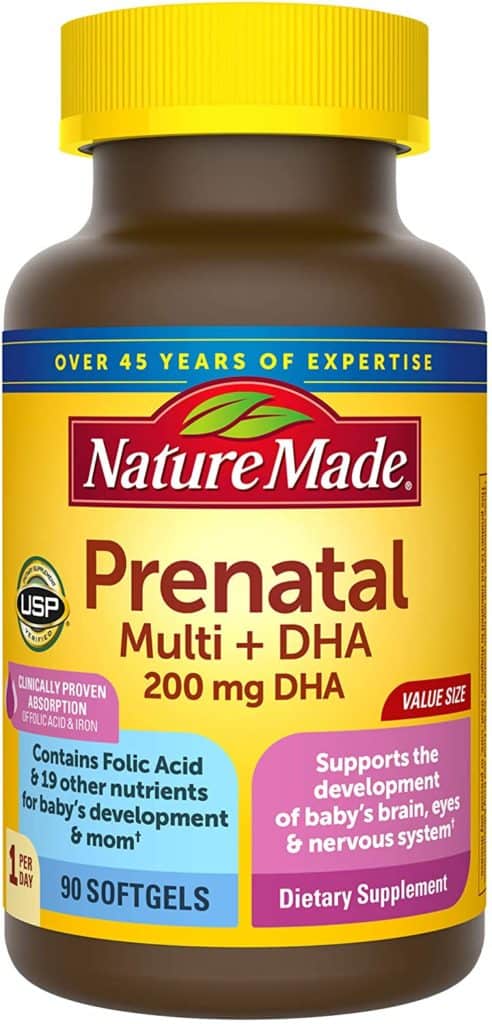 3. Nordic Naturals Prenatal DHA: Best Prenatal Vitamins
Power-packed with: 400 I.U. of vitamin D3 and 480 mg DHA per serving.
This one is for expecting moms who have been recommended to increase their intake of the best prenatal vitamins along with DHA. These Nordic Naturals Prenatal tablets must be taken seriously! With the correct amount of 480 gm of DHA per serving, it rejects the idea of the ideally suggested omega-3s for the baby's brain development. Other than that, Nordic Naturals have been certified by NSF International to be toxin-free as well as free from heavy metals.
Con- The Nordic Natural tablets are basically a supplement for the prenatal vitamins that contain DHA and are not the regular definition of multivitamins. They do not consist of any prenatal vitamins with folic acid, iron, or other vitamins and minerals.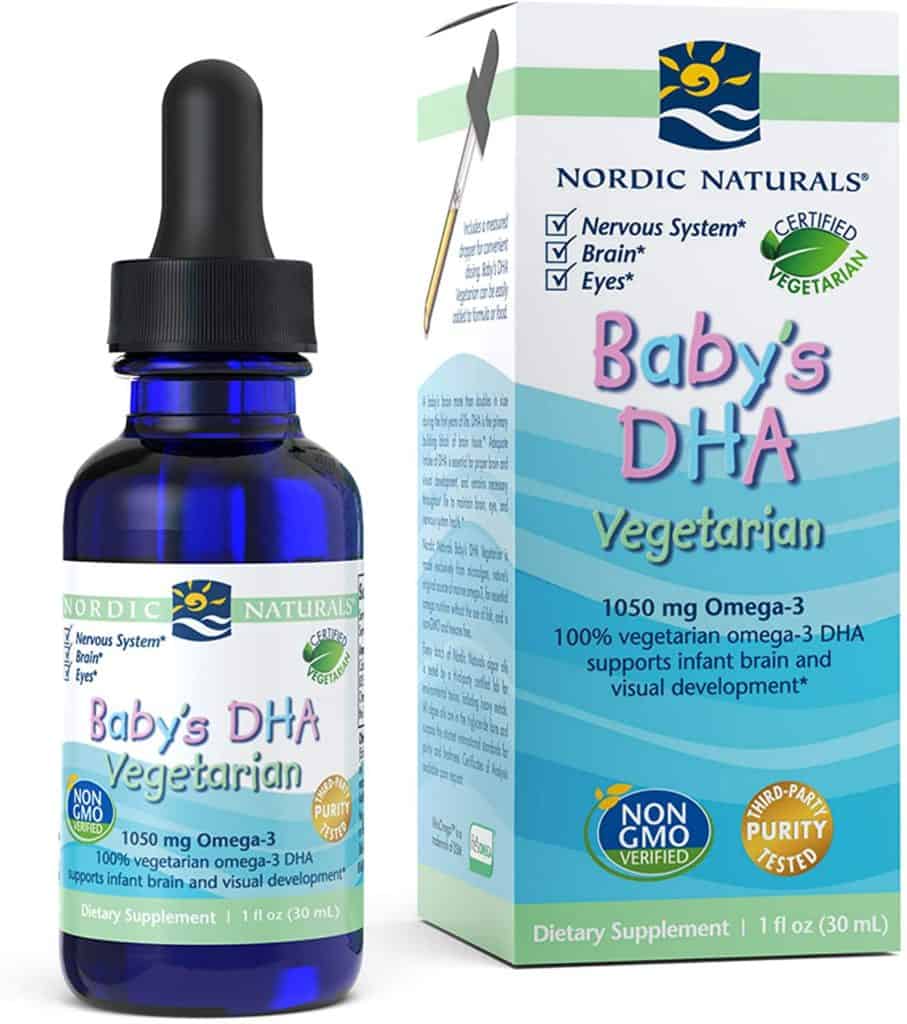 4. Honest Prenatal Vitamins Prenatal Once Daily: Best Prenatal Vitamins
Power-Packed with spirulina, vitamin D, folic acid, and iron, as well as other organic ingredients.
Some moms develop a particularly sensitive stomach while pregnancy and The Honest Company considers that very well. Apart from the aforementioned goodness, these prenatal vitamins also contain digestive enzymes that are found in pineapple, papaya, kiwi, and ginger that make the pill suitable for even the most fragile stomachs. These tablets are even coated in vanilla to prevent the bitter-tasting elements of the medicine, which makes it so much easier to swallow.
Con- These naturally-made prenatal tablets contain only 200 gm of calcium. So, balancing the requirement of calcium will be a necessity with dairy supplements in the regular diet.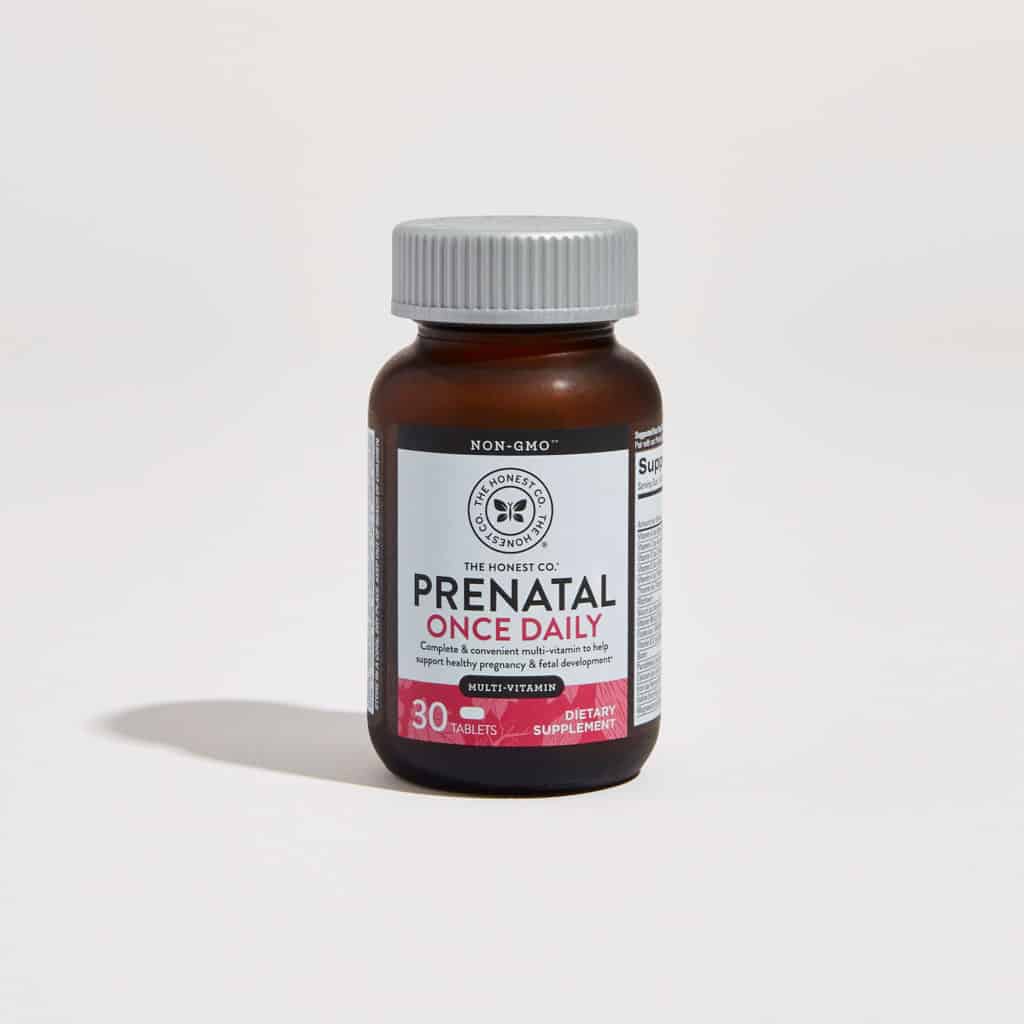 5. One A Day Women's Prenatal 1 Multivitamin: Best Prenatal Vitamins
Power-packed with omega 3 DHA, folic acid, vitamin D, calcium, and iron. There is much more about these best prenatal gummies, which is why we have purposely put them at the end of the list to let them get some special attention. Apart from the fact that it is made with all these enriching nutrients, the prenatal vitamins even come in reasonably. These are easily accessible from the pharmacy close to the house to the huge supermarket in your area. Besides, they are also required to be taken only once a day, making nutrition so hassle-free and simple! Cons? Well, nothing that has bothered us really!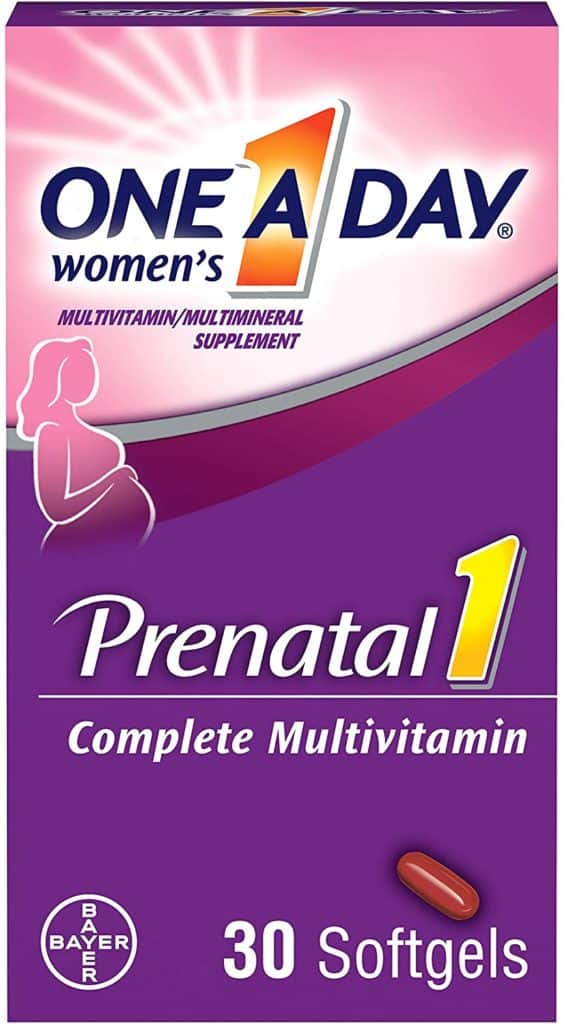 6. Ritual Essential Prenatal: Best Prenatal Vitamins
With this prenatal supplement, you will get over 100 percent of your daily needs for folate, vitamin D, and vitamin B12. With Ritual Essential Prenatal vitamins, you will also get DHA, iron, and choline. These are vegan-friendly capsules that will support the person who is pregnant and their baby before, during, and even post-pregnancy.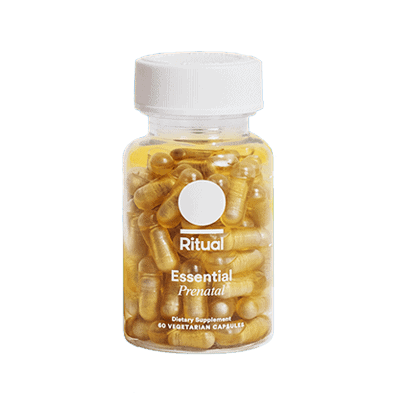 7. Persona Prenatal Supplements: Best Prenatal Vitamins
Persona Prenatal Supplements contain all eight B vitamins, including iron and folic acid –all of which will help support nutritional needs for the pregnant person and reasonably their baby. These prenatal vitamins also contain ginger, an ingredient the brand says is helpful for morning sickness and nausea.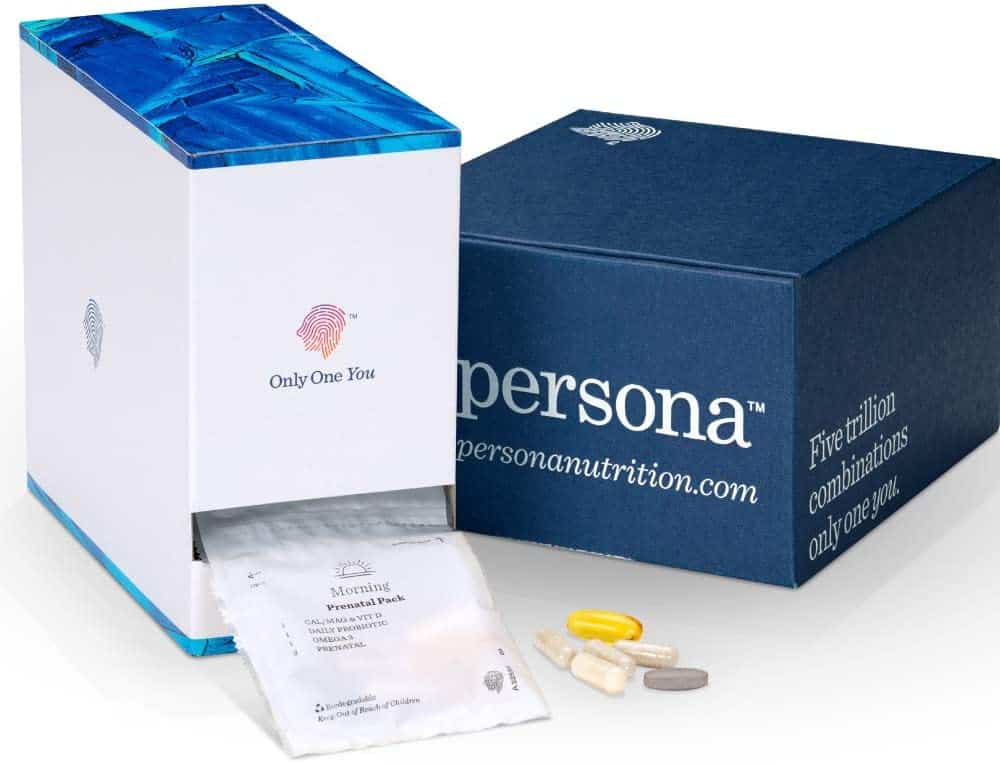 8. MegaFood Baby & Me 2 Prenatal Multi: Best Prenatal Vitamins
Formulated with organic, plant-based ingredients, this prenatal vitamin supplement is designed to be easily digestible and can be taken on an empty stomach.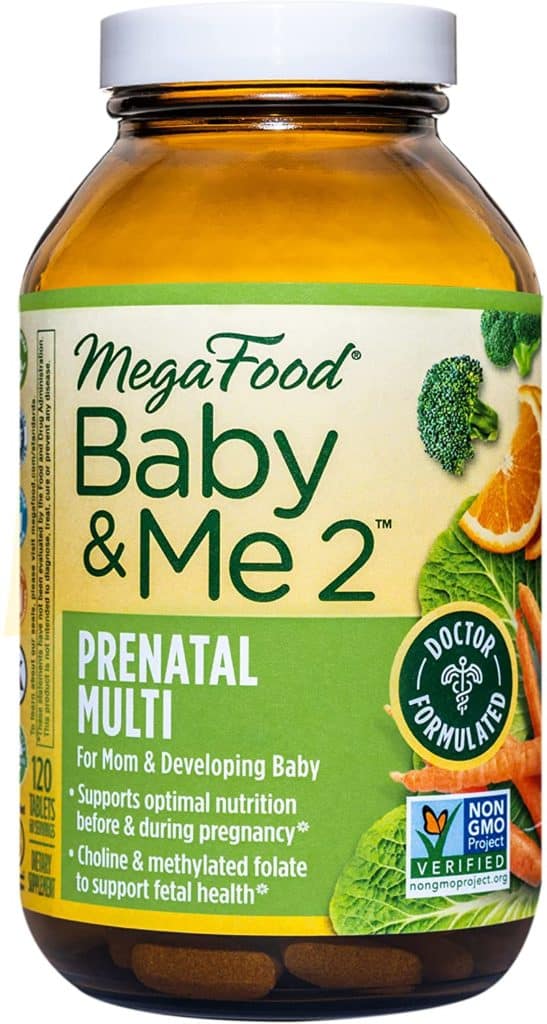 9. Care/of Baby Love Prenatal Multivitamin: Best Prenatal Vitamins
Vitamins A, C, as well as D3, are the main components of this daily prenatal multivitamin from the subscription-based Care/of. The multivitamins also contain iron, folate, and choline although the levels of iron and choline are lower than the other prenatal vitamins on this list. You would want to make sure to make up for the gaps in your diet with some additional supplements, or choline and iron-rich foods.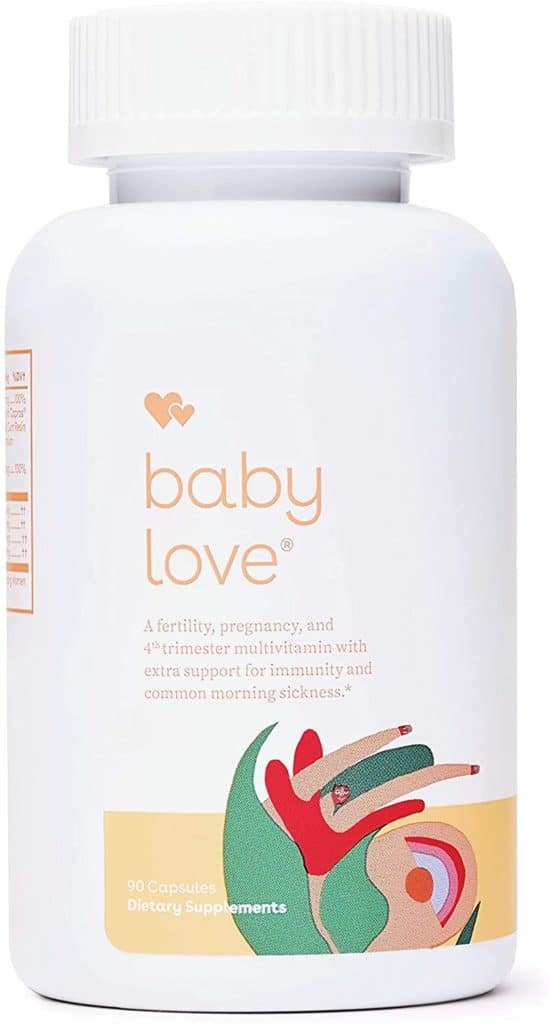 10. Garden Of Life Vitamin Code RAW Prenatals: Best Prenatal Vitamins
The prenatal vitamins are filled with probiotics, zinc, and ginger, this prenatal vitamin intends to support your immune system as well as your baby's. It is a vegetarian, gluten-free, raw, and dairy-free choice that will give you 100 percent of the daily iron needs.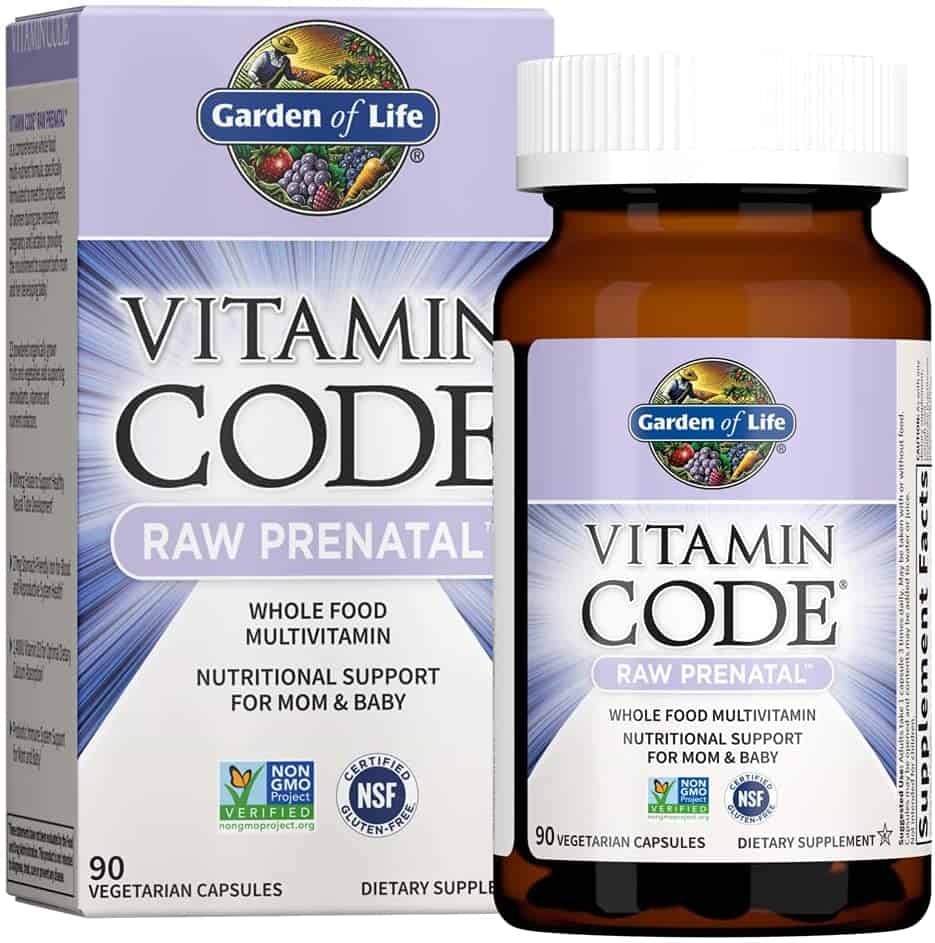 11. Best Nest Wellness Mama Bird Prenatal Multi+ For A Healthy Pregnancy: Best Prenatal Vitamins
An easy-to-swallow, gentle tablet, this prenatal multivitamin is food-based and is made with an organic herbal blend. It also contains choline, which can sometimes get overlooked in the diet, especially if you are vegan.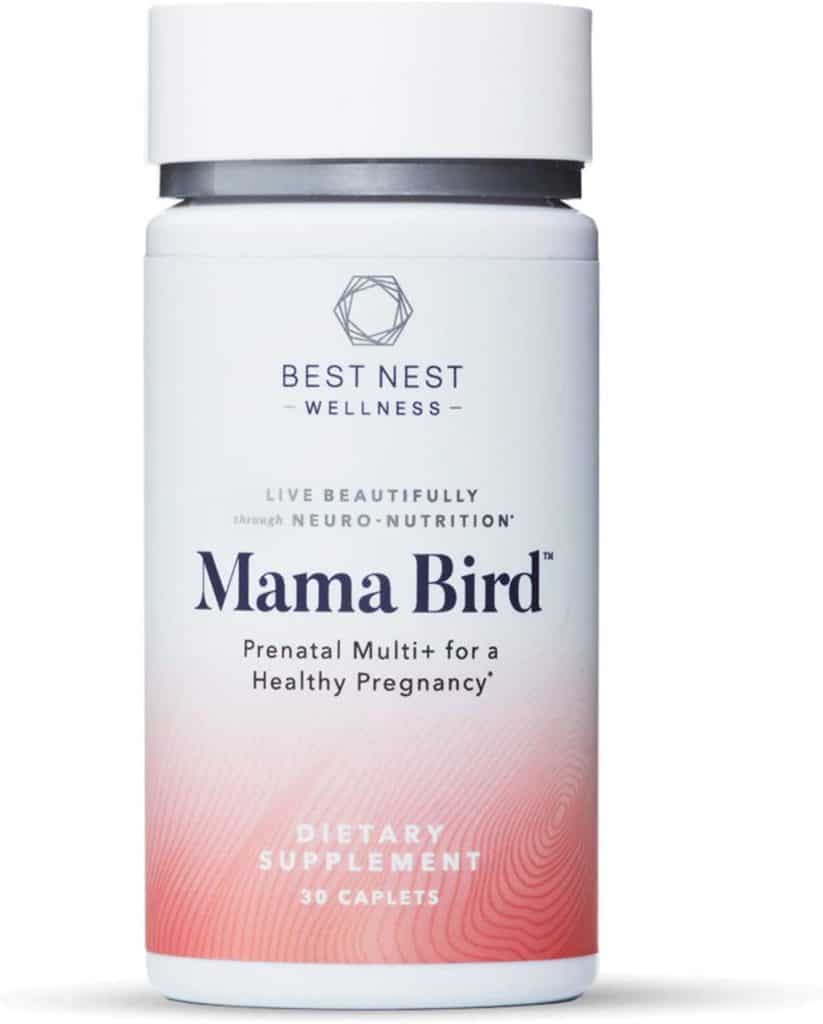 12. Zahler Mighty Mini Prenatal + DHA: Best Prenatal Vitamins
Zahler Mighty Mini Prenatal + DHA consists of over 100 percent of your recommended daily intake of folate. It even provides DHA from algal oil, which is ideal for vegetarians. The multivitamin supplement is missing choline which is an essential nutrient that helps in fetal brain development and calcium.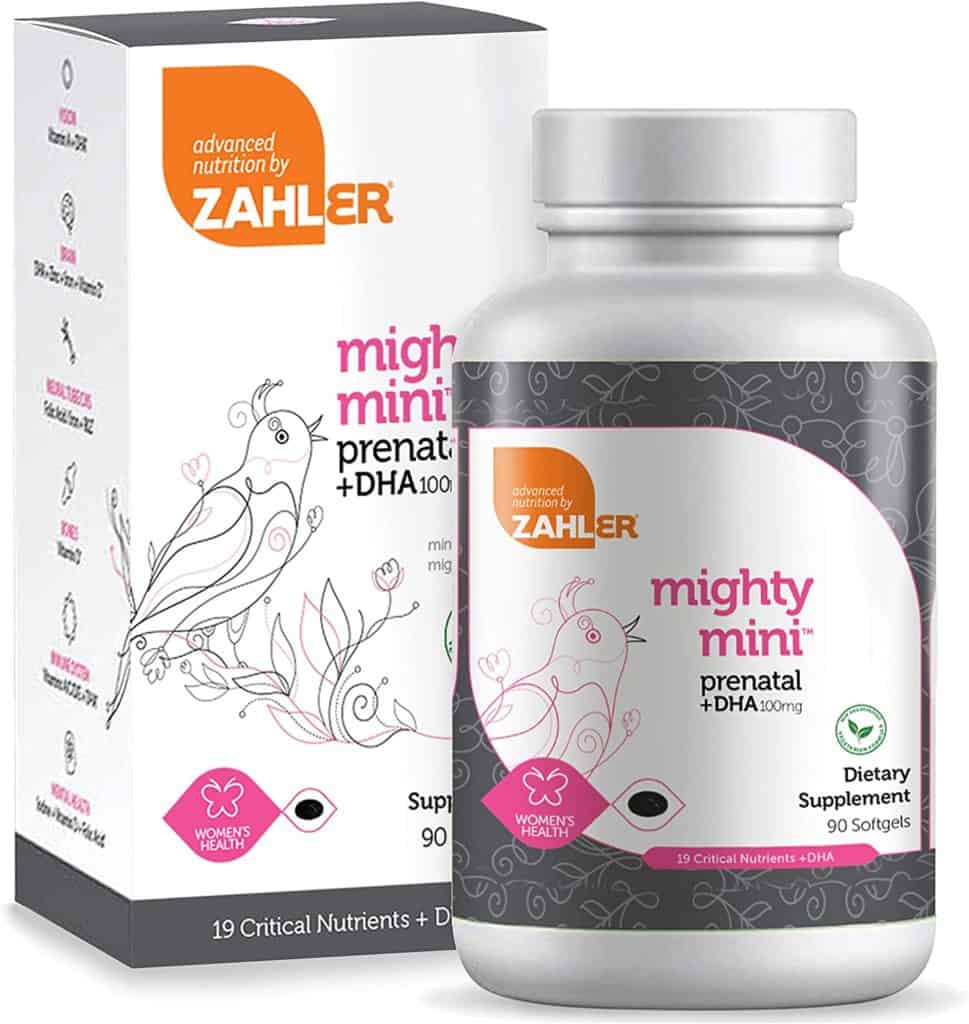 13. Seeking Health Optimal Prenatal Chewable: Best Prenatal Vitamins
Seeking Health Optimal Prenatal Chewable tablets provide nutrients that support pregnancy in a chewable form, this makes them perfect if anyone has trouble swallowing pills. These also contain zero added sugars, hence they are an ideal choice for moms with blood sugar management problems such as gestational diabetes.
14. New Chapter Perfect Prenatal Multivitamins: Best Prenatal Vitamins
New Chapter probiotic multivitamins consist of 100 percent of the daily iron requirement, but they are gentle on the stomach. With added ginger and probiotics, these can help ease queasiness. They are even made with non-GMO ingredients and are also vegetarian and kosher.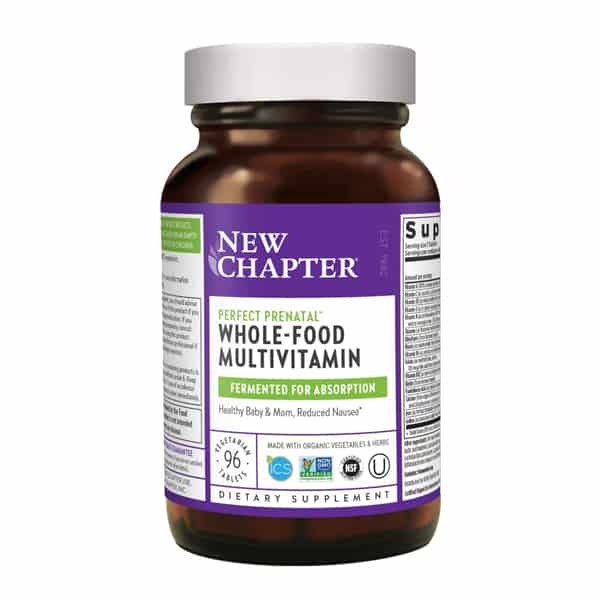 Prenatal Vitamins: Final Thoughts
That is all we need to say about the best prenatal vitamins of 2022, these have unique enriching minerals and vitamins in addition to the ingredients mentioned. Pick any one of these that is a perfect match for you to buy and congrats you are good to go. Also, keep in mind the first few months of your pregnancy
Now that you are well equipped with a quick checklist of the prenatal vitamin supplements you may buy, let us also tell you this one last thing- How to know what prenatal vitamins will work the best for you?. Well, if you are not sure of which vitamins to purchase, just write down your diet on an average day and try seeing what nutrients that you are specifically lacking in your diet.
For vegetarians, prenatal vitamins consisting of iron supplements are much-needed, even for vegans,  for fish haters calcium supplements would be needed, supplements with DHA would be needed for almost every woman, and so on.
Also, whatever you prefer to buy at the end of the day, do ensure to always cross-check with the consulting gynecologist and also keep her in the loop regarding what is going inside the baby bump!
Best Prenatal Vitamins FAQs
1. Are prenatal vitamins harmful to women who are not pregnant?
Most definitely, yes! Prenatal vitamins are essentially taken to supply the extra nutrients an expecting mother would require. A pregnant woman specifically needs these "extra" nutrients because she has two lives going on at once and hence, her body needs to provide for both. Prenatal vitamins, if taken by non-pregnant females, could cause the nutrient levels in the body to rise to really high levels, causing more harm than benefit.
2. What happens if I miss taking my prenatal pills?
Nothing really! Prenatal pills are just a way to balance and supply the nutrients required by a pregnant woman. It is okay if you happen to miss your pills once in a while, just ensure that you, however, never compromise on your diet.
3. What does prenatal mean?
Prenatal, in English, literally means before birth or during pregnancy.
4. Do prenatal vitamins make you gain weight ?
The weight that you are gaining is probably the baby fat and not the vitamin fat! Vitamins are calories free and hence, not only prenatal vitamin pills - but any kind of vitamin pills will never lead you to gain weight.
5. What is the best prenatal gummy ?
One A Day Women's prenatal gummies are power-packed with omega 3 DHA, folic acid, vitamin D, calcium, and iron. Apart from the fact that it is made with all these enriching nutrients, the prenatal vitamins even come in at a very reasonable price. These are easily accessible from the pharmacy close to the house to the huge supermarket in your area.