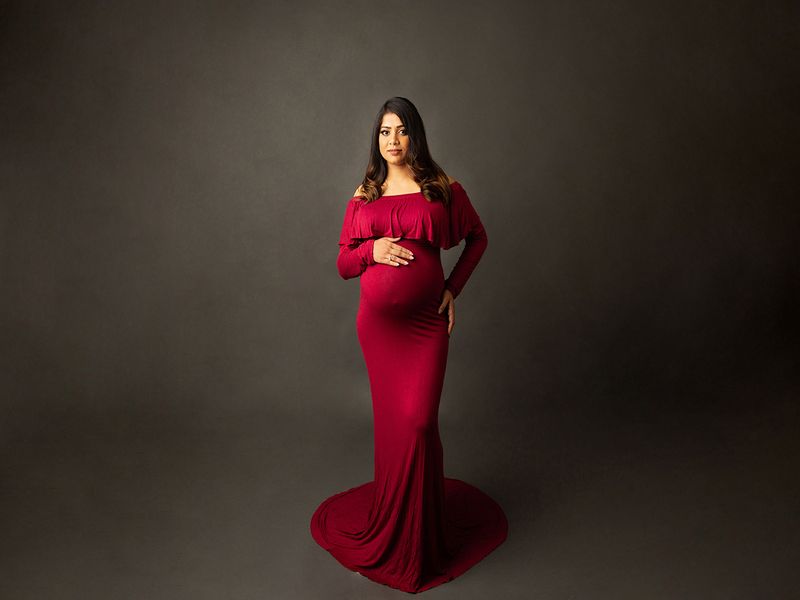 Pregnancy, the very process of bringing life into existence, is such a beautiful journey to be a part of. Right from the anxious pregnancy tests to the varied symptoms of each trimester and then finally packing your hospital bag to meeting your little one, this wholesome journey is rightly called magical. And what better way to capture these undying moments that are full of surprises and the ever-growing baby bump of the pregnant woman than in photographs?
Maternity pictures are just another way of reliving those moments and documenting them for your baby, and of course to reminisce when they are all grown up and about with their lives. Having this in mind, we got in touch with two beautiful mama bears on social media (Yevgeniya Topyer-Krist and Stephanie Geffeller) who have lived these memories, and are generous enough to share their journey with everyone else. These two strong personalities not only believe in documenting, but also project themselves rightfully in any picture they post. Without wasting any more time let's get onto the top 10 best pregnancy picture ideas, inspired by real mammas!
10 Best Pregnancy Picture Ideas in 2021!
Here are the best pregnancy picture ideas that are simply captivating, strong, and oh-my-god-so-cute at the same time!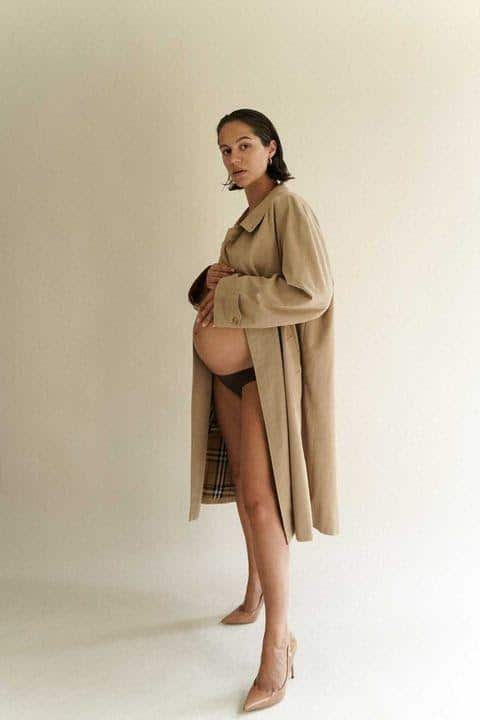 This is a rather simple yet strongest pose that you could use in your maternity shoot. You'll need a plain background, we recommend lighter colors that compliment your outfit. Stand with one leg out and strong eyes toward the camera, with your hands softly holding your belly with compassion and love.
Bonus – It's always good to have a relaxed mouth and a strong face to compliment the photos.
2. Heart Belly Cute Pregnancy Picture Ideas for Couples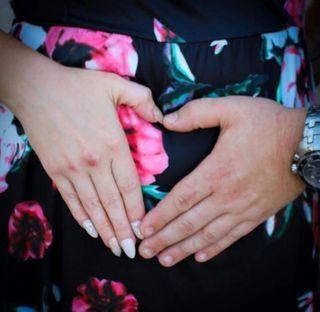 The heart belly photo idea happens to be the most popular amongst all parents. To create this image, the expecting parents would need to form a little heart on the baby bump, resembling the two ends: the to-be mom and the partner in connection to the baby's journey. This photo in particular holds the focus of all present in the frame, that is, the mom, dad, and the unborn baby.
3. Strong Feet and Assertive Maternity Photos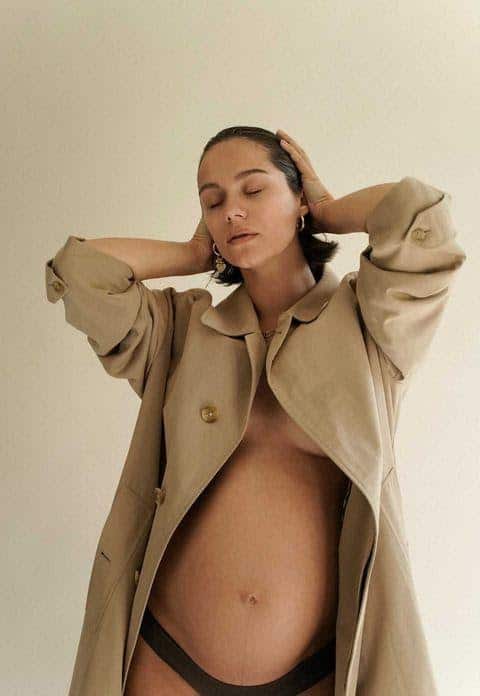 This is a mom-centered shot that flaunts the baby bump while owning the moment like a queen. To create the effect in these photographs, make sure to wear a cloth that falls in folds, with your "I-own-this" expression, facing straight into the camera. The mom can also choose to involve her partner in the portrait while shooting to make this a little more fun!
4. The Outdoor Sunny Shoot - Pregnancy Picture Ideas For Couples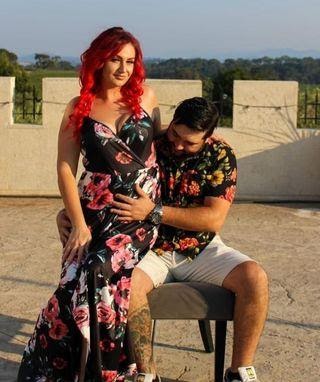 This is a simple maternity photoshoot that you can take with your best friend-cum-husband/partner, either on the beach or in a simple sunny spot. There are no props needed, except a free chair, a nice flowy dress on the mother with a matching shirt for the partner, and obviously, a lot of sunshine!
5. The Natural Maternity Photo Shoot - 1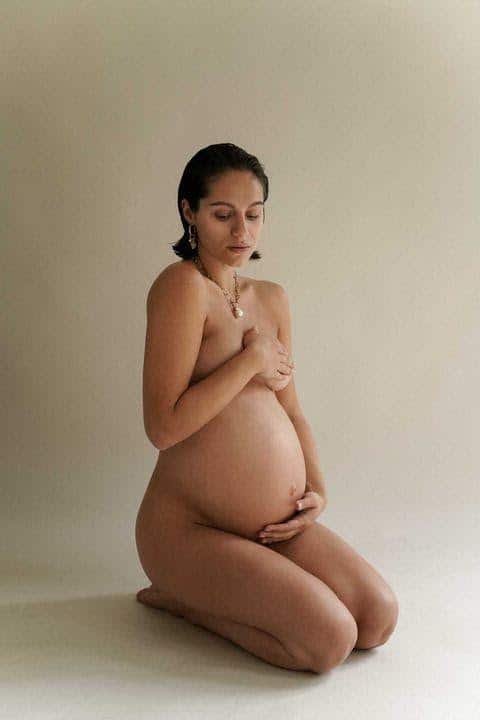 Resembling the natural humane structure and the bareness in this maternity photoshoot is worth capturing the essence of the moment. Shedding each layer and coming out as nature, holds a rather strong emotion that not only shows the mother's baby bump but shadows the developing baby too. While preparing for the shoot, we recommend working a bit on the light and keeping the frame as simple as you can. If you wish, you could add tiny baby shoes to help the photo pop up, as per your preference.
6. The Indoor Comfortable and Sweet Pregnancy Picture Ideas For Couples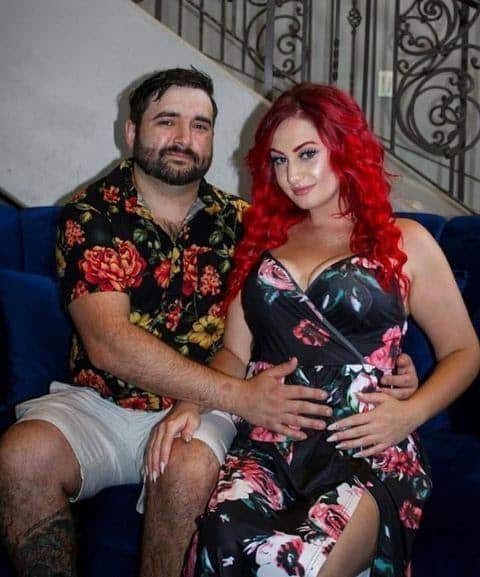 As simple and comforting as the baby, this makes up for an indoor shoot that can be added to the maternity photos album. This kind of photo can be taken anywhere in your house, be it on the sofa (as in the picture), the nursery beside the welcome poster, the bassinet bed, or a space you are sure to share with the little one.
7. The Calm Tigress - Maternity Photo Ideas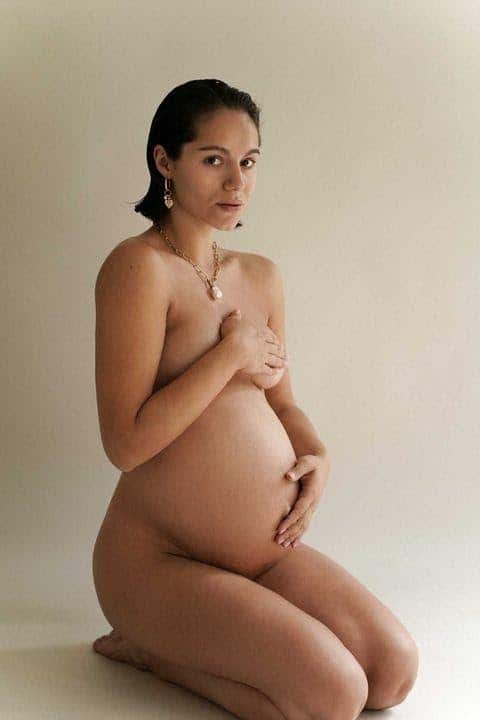 Adding on to point 5, this is a variation that speaks volumes amongst all the maternity pictures. In an indoor shoot, here the hero of the photo is the expression that speaks for itself, with a calm face and verbal eyes.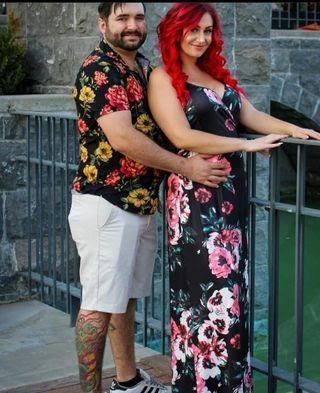 What better setting for a maternity photoshoot than a picnic location? Let the photographer capture the beautiful moments of your picnic session in your most comforting outfits. You could choose these photos to be either candid or intentional – near the river, a bridge, a ground- whatever and wherever feels right!
9. Black and White Maternity Photo Shoot Ideas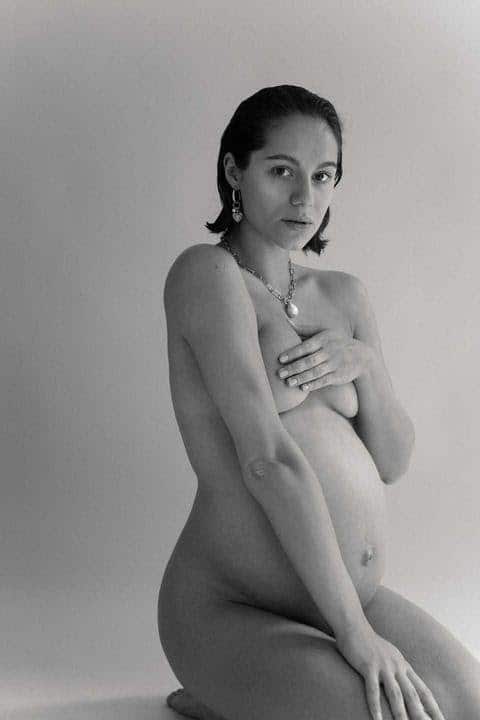 While most maternity photoshoots are rather colorful, choose to be a little creative by adding a variation in the shots using the black and white effect.
Bonus – While creating this variation, another great way to be creative is by playing with silhouette for more effects
10. Recreating Marriage Pregnancy Photo Shoot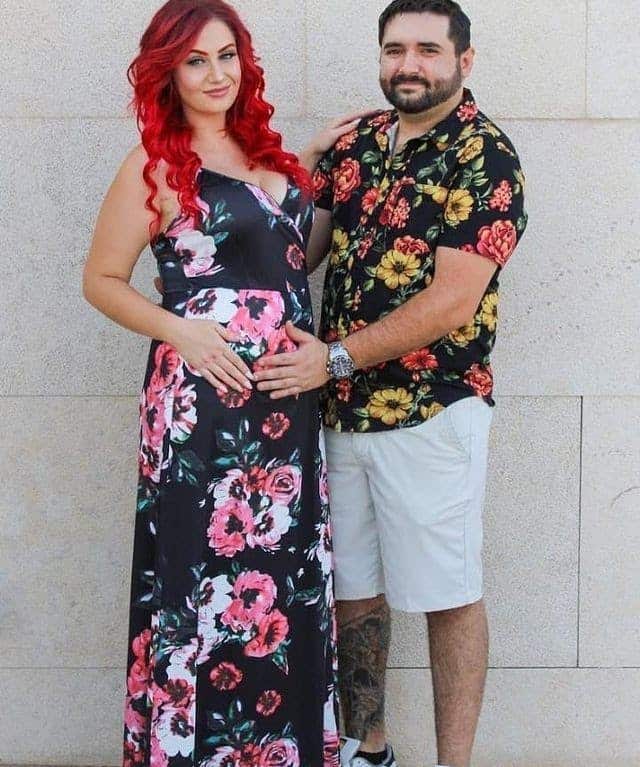 There is no better way to portray your pregnancy journey than by recreating your day of marriage. Although you don't have to dress in a white gown and your partner in a tux, all you need is the pose intact with, of course, focusing on the baby.
Here's what the moms have to say about their pregnancy and parenting journey:
Instagram account – @yevtopyer
"Becoming a mother for the first time is both exciting & frightening. But becoming a first-time mom during the pandemic was a challenge on another level. I was 4-months pregnant when the first lockdown happened in France. People were terrified of all the new restrictions & the pandemic itself. And to be honest it was both scary & worrying for me: How will I give birth? Will my child see all the pandemic craziness? Would my husband be there? How will it affect my mental & physical health during pregnancy? (& more down to earth questions like " Won't I even be able to throw a baby shower with my best friends?)
But pregnancy is truly the most magical time of your life, so don't let the outside chaos ruin it for you! Both carrying your child/children & giving birth are something way beyond human comprehension & daily life problems. It's absolutely magical, surreal & so powerful.
Your baby needs you, your unconditional love, and the warmth of your skin. He doesn't immediately need a baby bed, toys, expensive bodysuits, rocking chairs, and so on – something I understood already afterward & was probably too stressed by everything around me to enjoy this unique experience to the fullest. Your baby needs a calm mother that can let go of all earthly problems & is there for both him & herself"
Instagram account – @stephaniemmeline
"Xander was a complete surprise for us, we got pregnant Fathers Day weekend during quarantine and he has been the biggest blessing. I had my daughter 11 years ago, so there is a big age gap there and everyone said I was crazy for staring over but he is such a sweet baby and adds so much joy to our lives. Never thought I would love being a boy mom"
Pregnancy Pictures Ideas FAQs
1. What week is the best time to take maternity photos ?
As per recommendation, it is best to schedule your maternity photo session in the 7th or the 8th month of your pregnancy. This is when your belly would have grown in full shape that works perfectly when taking maternity photos.
2. What is the best color to wear for maternity pictures ?
Neutral solid colors are the best for a maternity photoshoot. However, if including your partner, it's best to wear pop color jewelry to connect well with your hubby!
3. What to wear for maternity pictures ?
Here what you can wear when taking maternity photos to create a flattering silhouette effect:
A dress or a top that is tight up top and falls light on the belly
A dress or skirt that flares just above the belly
A cloth that is long enough to hit the floor