Electric breast pumps are great for expressing milk whilst not breastfeeding, but it's handy to have a manual one too, especially for unexpected situations. Like when your breasts feel super full or you don't have access to power. Plus, some people actually prefer manual ones. They're small enough to throw in your bag, and they're quiet, discreet, and pretty easy to clean.
With a manual pump, you can control how fast you pump, although if your hand gets tired easily, you might not get all the milk out. So, when you're looking for the best manual breast pump, think about how easy it is to put together and clean, how comfy it is on your body, and how well it does the job of pumping milk.
We have done part of your job by listing 10 unique and best manual breast pumps in 2023. But before that,
Which is the best way to manually pump breastmilk?
If you're going for the manual breast pump route, it's gonna take a little more time compared to the electric ones. But hey, manual pumps have their perks! They're cheaper, easy to handle, super light, and hush-hush when it comes to noise. But which is the best way to manually pump breastmilk? Here are 6 tips:
1. Make sure you wash your hands first and keep everything clean and germ-free, including the pump, bottle, and all the parts. Find a chill and cozy spot, preferably in a warm and quiet room where you can unwind without any interruptions.
2. Start off by giving your breast a gentle massage for a few minutes. This helps trigger the let-down reflex.
3. Next, attach your manual breast pump over your nipple and start pumping slowly. Be patient though, it might take a couple of minutes before your milk flows normally.
4. When the milk slows down, switch over to the other breast. And hey, don't be surprised if one side produces more milk than the other – totally normal stuff.
5. Once you've emptied both of your breasts, take off the breast shield and screw on the lid tightly to the bottle. Now you got options: either store it in the fridge right away or leave it at room temperature for no more than 4 to 6 hours.
6. Lastly, don't forget to wash and sterilize the pump and all its parts. Everything needs to be spick and span for next time.
CDC guidelines

for breast milk storage are 4 hours at room temperature.

Washing parts with soap and water the majority of the time is fine except for medically fragile babies.
Which breast pump is the best manual breast pump?
1. Medela Manual Harmony ($29): Best Single-hand Manual Breast Pump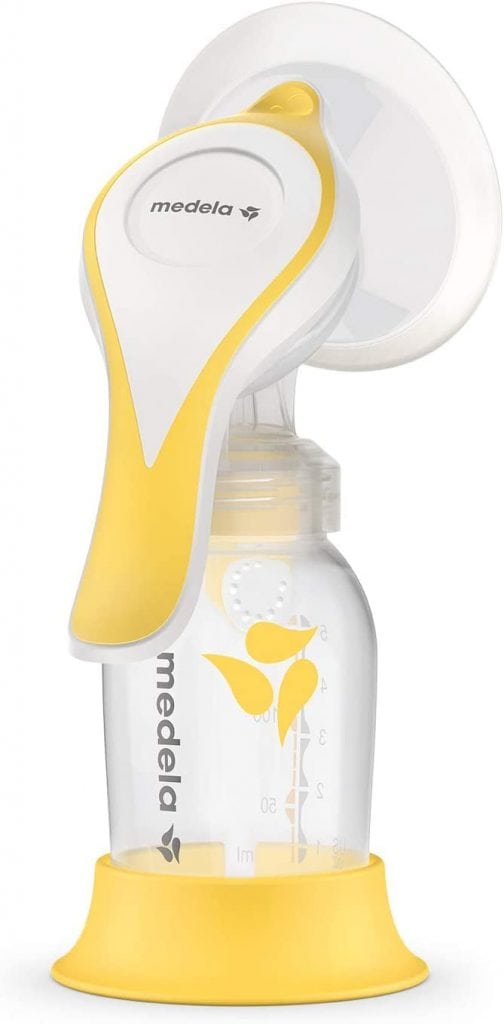 This breast pump is super light and small, making it easy to carry around in your bag. It's designed with this cool two-phase technology that mimics your baby's natural sucking, which means it collects milk really well.
You can pump up to 5 oz of milk with it.

The breast shield has a soft, flexible rim that reduces pressure on your breast.

You can even twist it around 360° for the best pumping position.
Using it is pretty simple, and it's a breeze to clean too.
It's a snatch!
Comes with PersonalFit Flex breast shield

Mimics natural sucking
2. Haakaa Manual Breast Pump ($13): Best Silicone Manual Breast Pump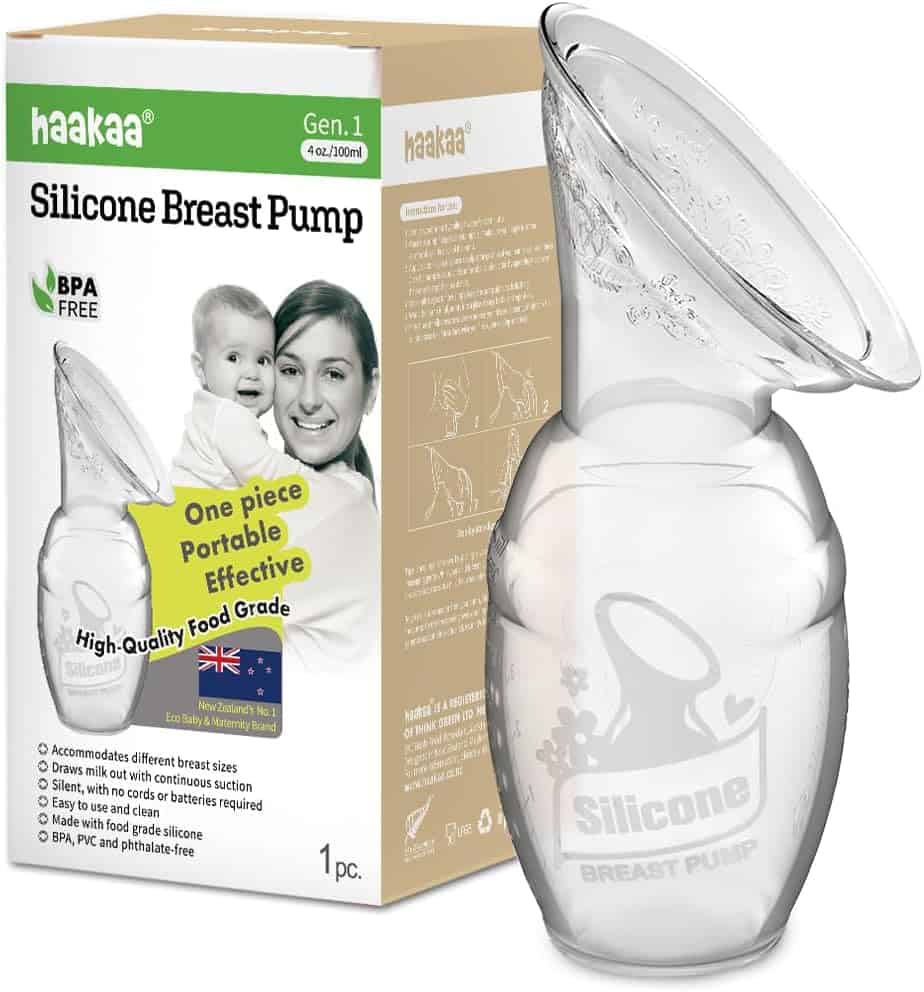 The Haakaa manual breast pump is super popular, and there's a good reason for it.
This pump runs on natural suction to help you get your milk out. All you gotta do is squeeze it and attach it to your breast, and the suction and pressure will do the pumping for you.

The best part is that it's made of one piece, so you don't need to take it apart to clean, use, or take it with you. No worries about losing any random parts either.

It's so convenient to use while nursing or pumping, and it's a breeze to bring along wherever you go.
It really does a fantastic job of collecting milk and considering the price, it's totally worth giving it a shot.
It's a snatch!
Easy to clean

Easy to store

Catches enough milk
3. Lansinoh Manu Breast Pump ($25): Best Portable Manual Breast Pump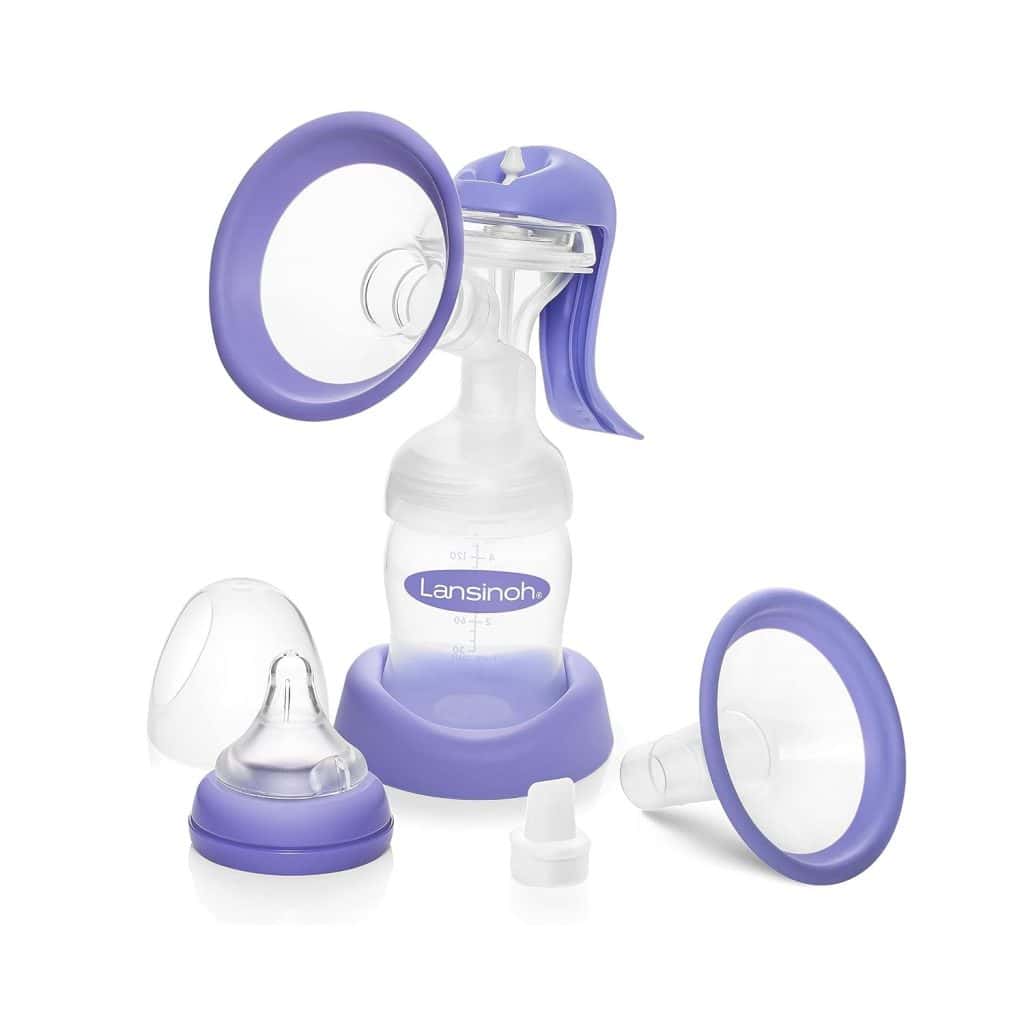 The Lansinoh manual breast pump is super comfy for new parents to hold with its easy-express handle. Plus, it's got two flange sizes to fit different body shapes. It's got two modes that make pumping a breeze and gets that milk flowing. And guess what? It comes with all the stuff you need to store that extra milk, along with a NaturalWave slow-flow nipple that gives your baby a breastfeeding-like experience. That is the best way to manually pump breastmilk. Oh, and it's lightweight, portable, and a cinch to put together.
It's a snatch!
Dishwasher safe

Super easy to assemble
4. Elvie Curve ($49): Best Wearable Manual Breast Pump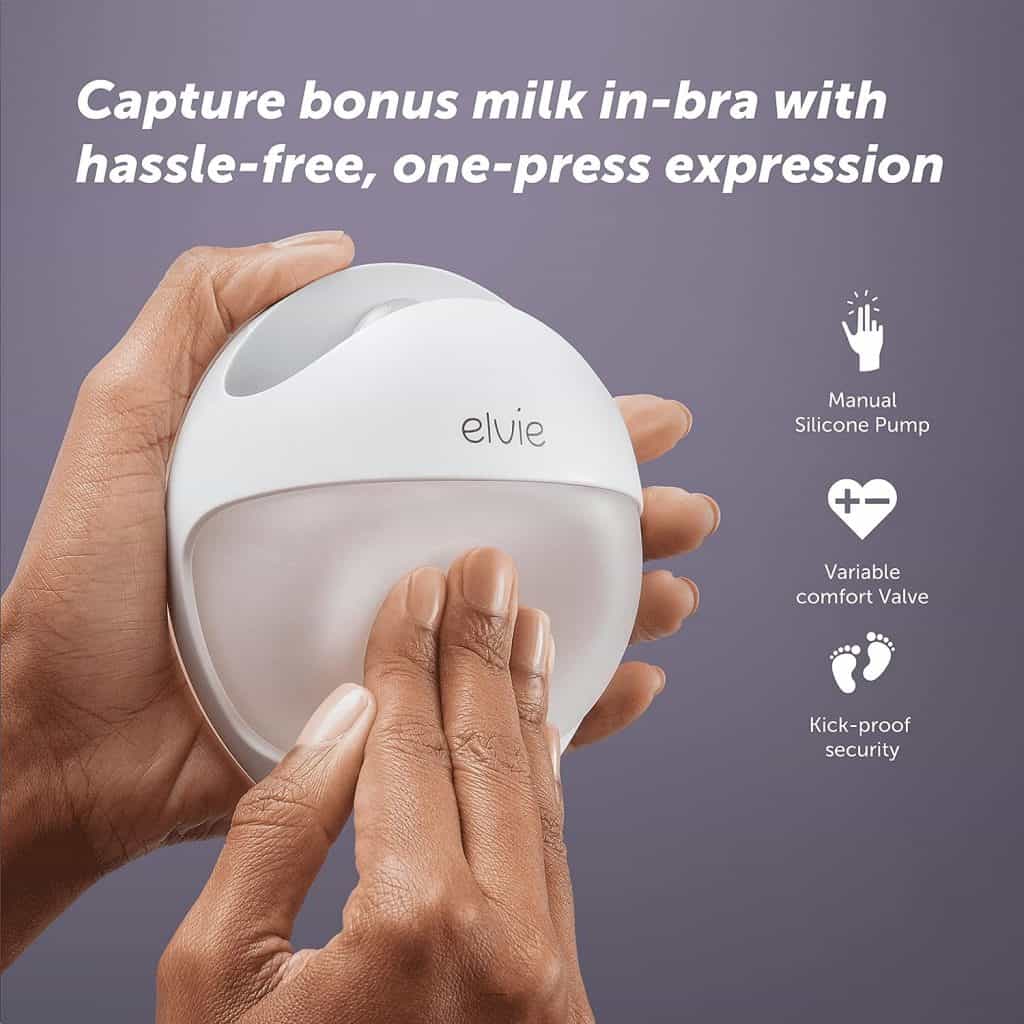 The Elvie breast pump is a super handy gadget that you can slip right into your bra. It uses gentle suction to help you express your milk by pressing on this cool silicone pouch. It's got a unique shape that can hold up to 4 oz of milk and even has a valve to control how much suction you want. Yeah, it might take a bit of getting used to for new parents, but the best part is it's totally portable and doesn't attract attention. Oh, we think it's awesome that you can pop it in the dishwasher and position it in all sorts of ways that other manual pumps can't do.
It's a snatch!
Dishwasher safe

Natural and gentle milk suction
5. Philips Avent ($35): Best Manual Breast Pump With Massaging Option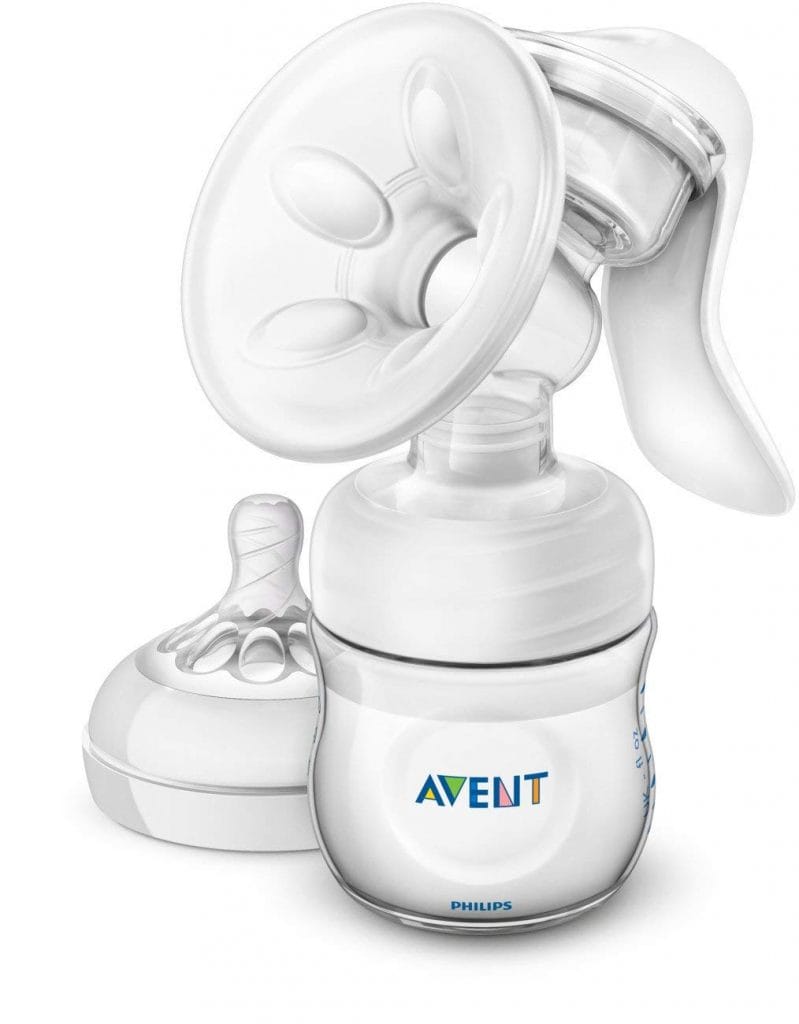 We absolutely love how easy it is to carry the Philips Avent breast pump around.
But it only includes one flange size, so you might have to buy a different size separately.

Nevertheless, it's really light and comfortable to hold and position on your breast.

The gentle massage cushion is great for getting your milk flowing and making pumping a breeze.

Plus, the pump is designed to be extra comfy, so you can just sit back, chill, and pump away.
Oh, and here's the cool part: the manual pump can also work with other Philips Avent stuff, so you can mix and match parts like bottles and storage containers depending on what you need.
It's a snatch!
Comes with the Philips Avent Natural

baby bottle

Pumps easily while naturally fitting on your breast
6. Tommee Tippee ($24): Best Manual Breast Pump For Traveling
If you're a busy parent who's always on the move, you'll love Tommee Tippee's Made for Me manual breast pump.
The shape of the pump feels really comfortable in your hand.

It's compact enough to fit into any bag without a hassle.

The best part is, it's really quiet and discreet, so you won't have to worry about feeling awkward or uncomfortable.

Plus, it doesn't need a lot of power like other pumps do to get the job done.
And when you're done with it, just throw the parts in the dishwasher.
It's a snatch!
Discrete and quiet pumping

Ergonomic design
7. BymbleBee ($14): Best Manual Breast Pump Mimicking Natural Suction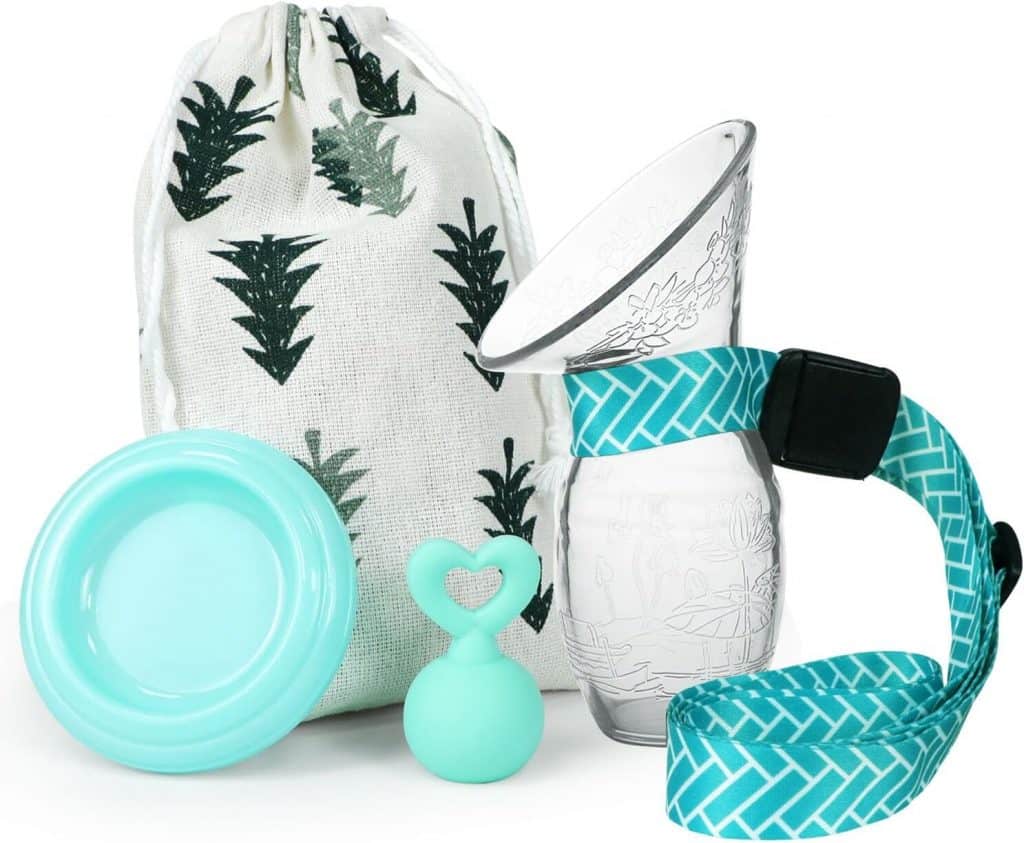 If you're on the hunt for a cool pumping device that uses natural suction technology, you should definitely consider the BumbleBee pump.
It's super simple to use—just squeeze it, pop it on your breast, and let the natural suction and pressure do their thing.

It comes with a handy stopper, lid, and travel bag, making it a breeze to take with you wherever you go and store any extra milk you pump.

The flange is designed to fit different bust sizes and is soft and flexible, perfect for those times when your breasts are feeling a little sensitive.

Just keep in mind that this pump is on the smaller side and can only collect up to 3.5 oz of milk.
But hey, if you're all about convenience and easy cleaning, storage, and portability, this little gem is a winner.
It's a snatch!
No extra pieces to clean or lose

Includes lid, stopper, and travel bag for storage
8. Evenflo Advanced ($35): Best Manual Breast Pump For Bigger Nipples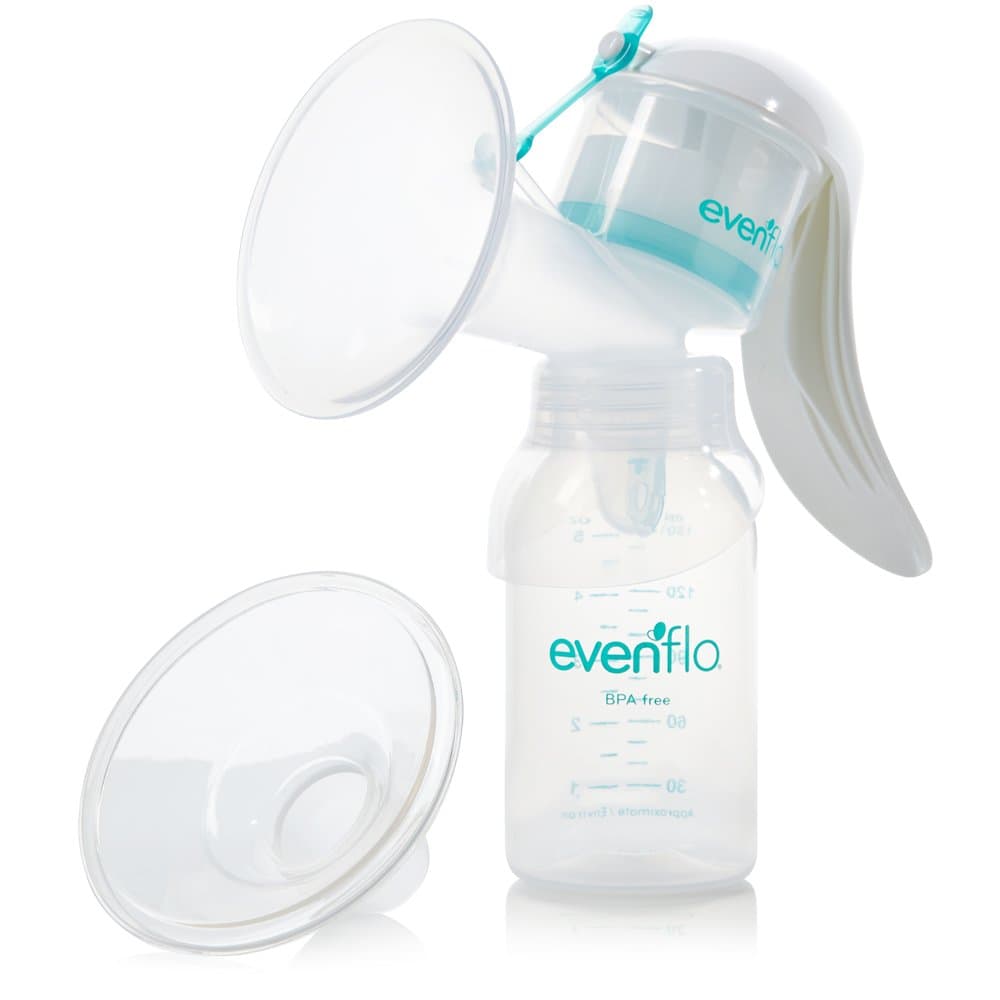 This manual breast pump comes with two different flange sizes: one is 24.5 millimeters and the other is 30.5 millimeters. This is great for people with bigger nipples who need a pump that fits them well. And if those sizes don't work for you, you can buy 4 more sizes separately. It's designed to be lightweight and compact, with a handle pump that's easy to use. The handle can pivot, so it's comfy to hold whether you're left-handed or right-handed. Plus, you can take the pump apart completely, making it super easy to clean every nook and cranny without any worries.
It's a snatch!
Comes with 2 flanges

Pivoting handles on the pump
9. Dr. Brown's ($26): Best Manual Breast Pump For Small Nipples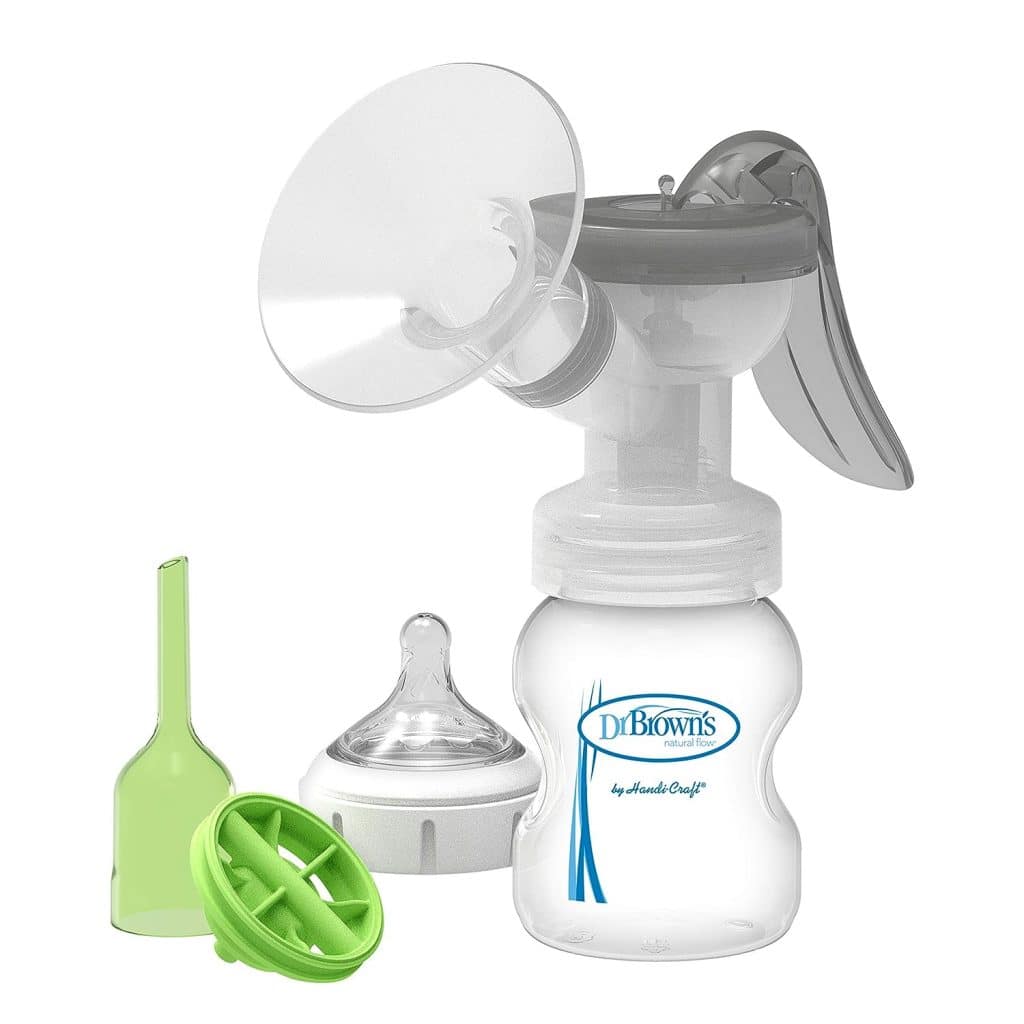 This pump has a breast shield made of 100% silicone that fits your body nicely and feels comfy as you use it. It's got a simple squeeze handle and 2 pumping modes that imitate how a baby naturally feeds. And guess what? All the parts can be safely cleaned in the top rack of your dishwasher. Along with the pump, you also get
a 5-ounce wide-neck bottle

a level-1 nipple

a wide-neck cap

 a cleaning brush for when you need to hand-wash everything
It's a snatch!
Comes with a 5-ounce feeding bottle

Mimics baby's natural sucking
10. NatureBond($16): Best Hands-free Manual Breast Pump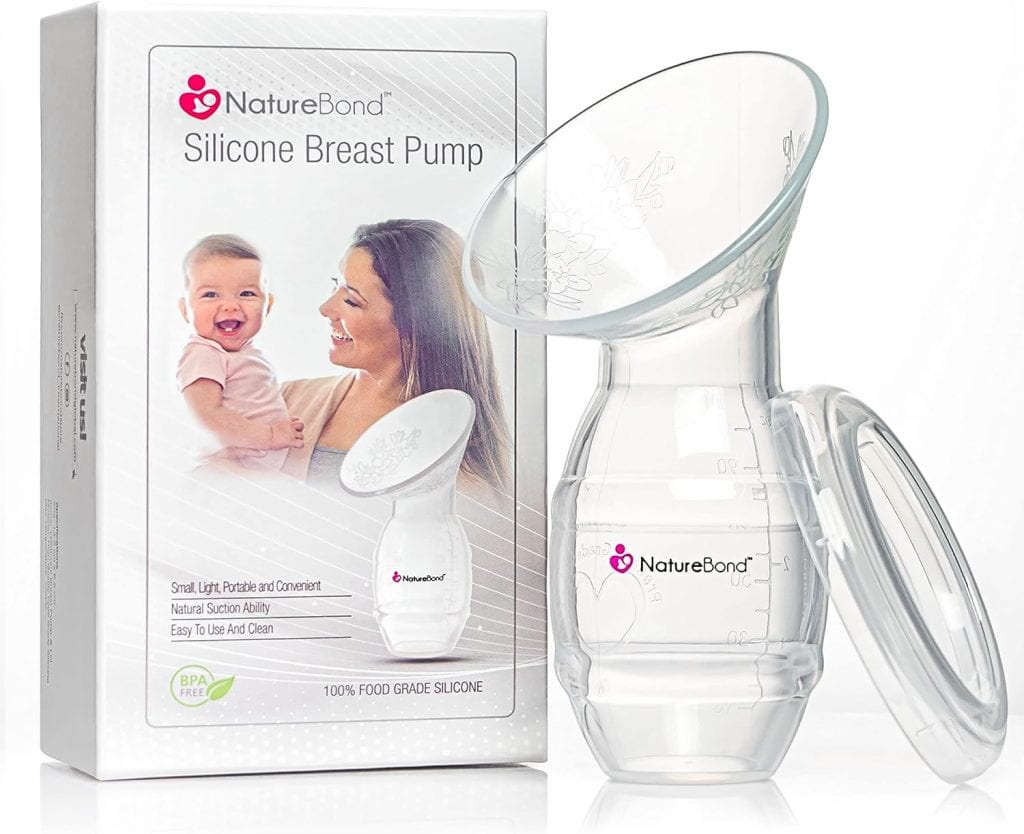 NtureBond's hands-free breast pump is lightweight and works by creating suction. But the cool thing about this one is that it has a strap that goes around the pump and over your shoulders. This strap is a game-changer because it keeps the pump nice and secure. No way any curious baby is gonna kick it off!
Oh, and here's another neat feature: the NatureBond pump comes with an airtight silicone stopper. This means you can cover it up before storing it in the fridge. Plus, it also has a lid that lets you move your milk around without any spills. Can't be too careful with that liquid gold, right? You also get a handy travel bag to keep the pump and all its accessories organized and in one place.
It's a snatch!
Lightweight

Suction-based

Comes with a strap
An endnote: Do manual breast pumps work good?
If you're a parent who mostly breastfeeds and doesn't pump regularly or stay away from your baby for too long, a manual breast pump is perfect for you. The best way to manually pump breastmilk is to switch between nursing and pumping during feedings. We, at Parenthoodbliss, aim to make breastfeeding hassle-free, mess-free, and smooth sailing for all those tired parents out there.
P.S.: Did you know that you can get free breast pumps with your insurance?v
Best Manual Breast Pump FAQ's:
1. Which is better manual breast pump ?
Haakaa is one of the top-notch brands when it comes to manual breast pumps. It's perfect for all you peeps out there 'cause it's compact, quiet, and lightweight. Cleaning it is a breeze too, and you can have it all sterilized in just a few minutes.
2. Are manual breast pumps good?
Manual breast pumps are way more affordable than other options. Plus, they're super easy to use, lightweight, and don't make much noise. Just remember to give your pump, bottle, and all the parts a good cleaning to keep things sterile before you start using them.
3. Do manual breast pumps get more milk?
Using your hands while pumping can really make a difference! It helps you empty your breasts more effectively, which boosts your milk production and gives your little one that rich milk, full of healthy fats, for their growth. So, getting hands-on with pumping is a win-win for both you and your baby.