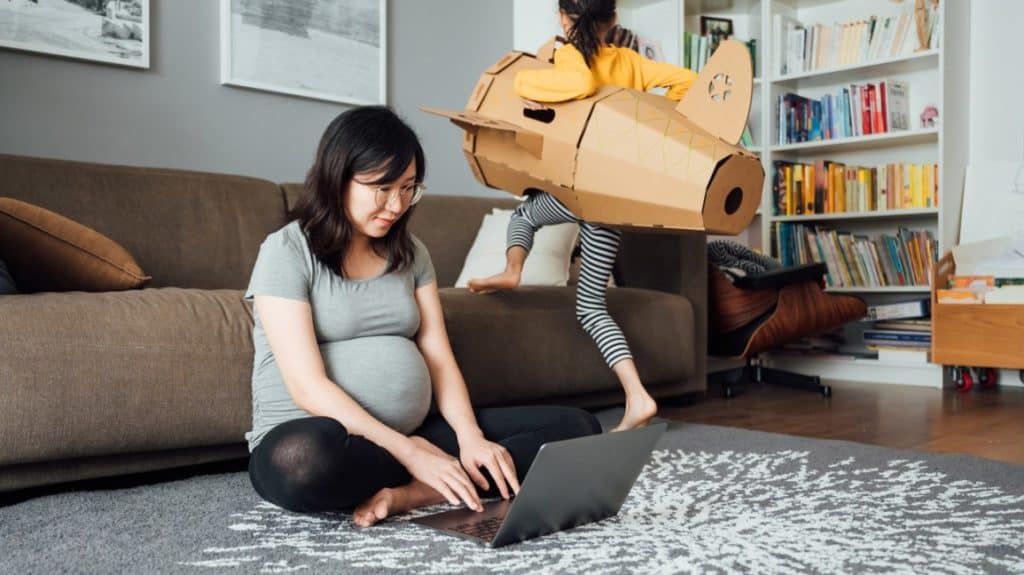 As the baby is about to make their entry, it is understood that the new parents would be caught up with assembling their best baby registry sites, which could be fun and overwhelming at the same time. However, while gathering baby products for your baby registry could get a little daunting, especially with the crunch of time, using the best baby registry website may not be a bad idea! Baby registries are super convenient and pocket-friendly with almost everything you'd need to welcome the new family member.
To help you choose the best places to register for baby clothes and products, Parenthoodbliss has curated this article that includes the best baby registry sites to choose from. Let's now quickly dive into the list:
Popular: Best Baby Registries For Friends And Family To Choose From
Here is a list of the universal best baby registry sites that you can choose to add items for your baby to welcome the little one home:
1. Parenthood Bliss Baby Registry: Best Baby Registry Sites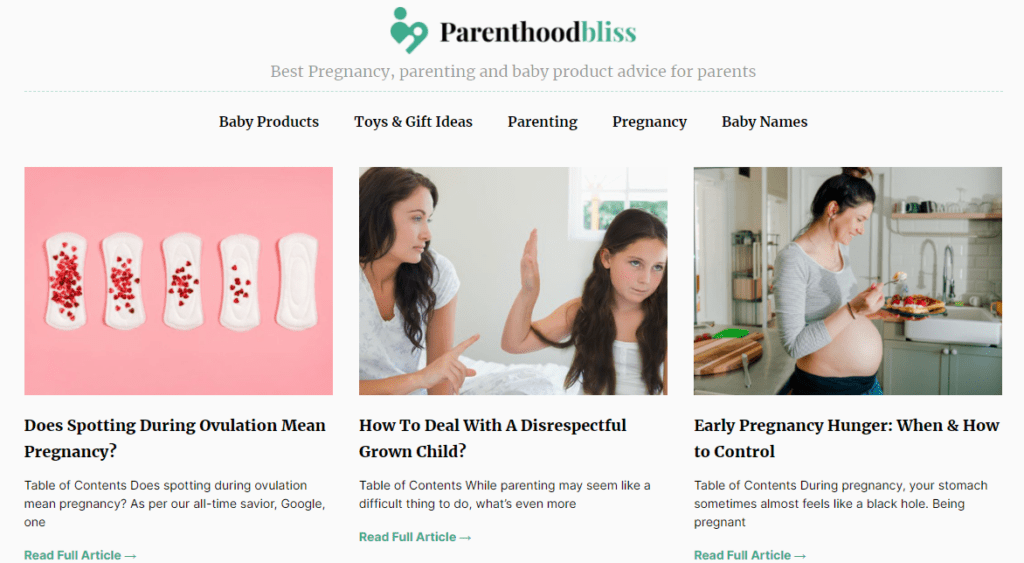 Parenthood Bliss offers the clients or the new parents with a complete list of everything they could need, from a complete registry checklist for when the new baby arrives, including the baby bottles, strollers, diapers, wipes, etc ( everything you'd need in the first year), up until the later stage where your little munchkin will grow into an independent human. These lists are combined keeping in mind the different kinds that are available ( in terms of their size, color, etc), the brands, multiple stores, all that can be easily accessible to the to-be-parents.
Highlights:
The products on the list mostly offer a registry completion discount

Have a variety of options to choose from and add to your universal baby registry

Includes an inclusive list of baby items from all popular brands
2. Target Baby Registry: Best Baby Registry Sites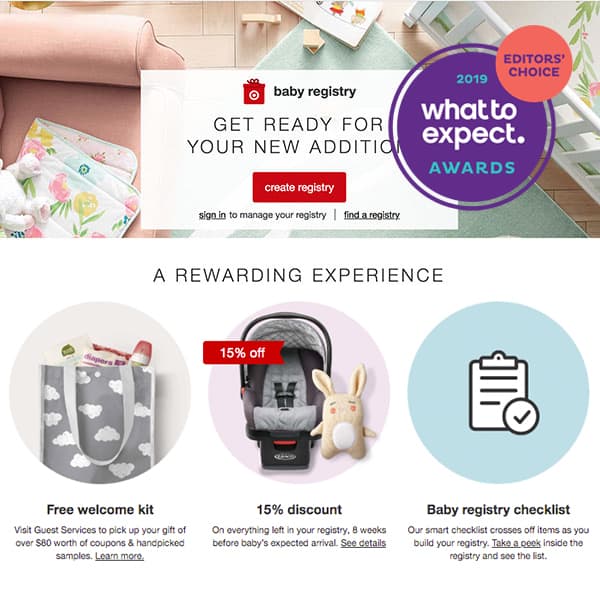 As popular as Target is, it is not a surprise that the store is perhaps one with the best completion discounts for any baby gear and baby products. Then why not send your friends and family to get the baby items on your list?
One of the best baby registry sites, allows you to add items from any store, factually from nearly 2,000 stores nationwide with free shipping for orders over $35, which makes it super easy and convenient for you to tick the baby registry from the gifts that everyone brings to your baby shower. Target also offers group cash gifts for products ranging from baby bottles to car seats and cribs and has an exclusive Cloud Island brand that styles the boutique pieces without a hefty charge, isn't this amazing!?
Highlights:
You will receive a one-time-only 15 percent coupon that you can use on any baby registry items
Target also offers a one-year return policy on all the baby items that you pick from your registry to the prime members
When registered, as a welcome kit, you will receive a welcome kit of $50 worth of coupons, with samples and other goodies on the arrival date
3. Amazon Baby Registry: Best Baby Registry Sites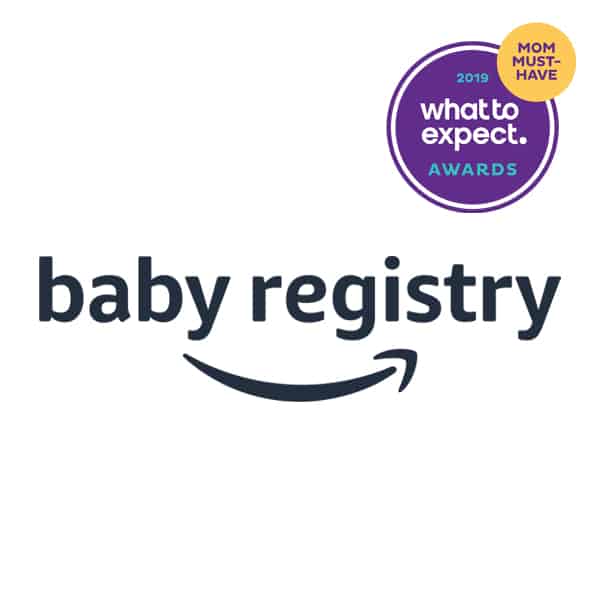 Amazon! Amazon registry is the best place for a one-and-done baby shower registry as it allows you to add kinds of baby products with the best prices, and the items would be shipped faster and free on orders over $25 or to the Amazon prime members. The baby registry at Amazon offers a desirable universal baby registry with the option to allow you to add gifts from any other website as well.
Highlights:
It is super-easy to make returns
Has an exchange offer of within 90 days on the items purchased
Has a one-time-off registry discount of up to 10 to 15 percent and special offers for the amazon prime members
4. IKEA Baby Registry: Best Baby Registry Sites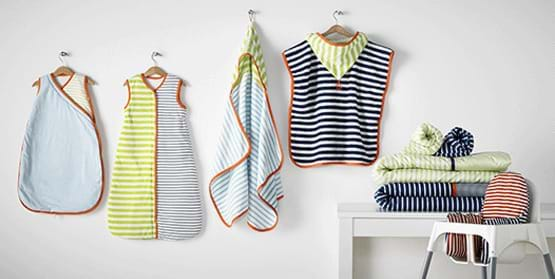 The baby registry items of IKEA offer almost all necessary products, such as changing tables, high chairs, and baby toys, and are easy-on-the-wallet like the baby cribs range from $80 to around $200. One of the best economical baby registries, IKEA also offers a Chip that allows the baby shower guests to chip in on big-ticket items too.
However, the only downside is that, unlike most other popular and best baby registries, IKEA doesn't offer a registry-completion program.
Highlights:
As and when your friends and family or any gift-givers provide your baby registry number or the barcode, they'll receive an IKEA family discount price as and when available.
Is easy-to-use
5. Buy Buy Baby Registry: Best Baby Registry Sites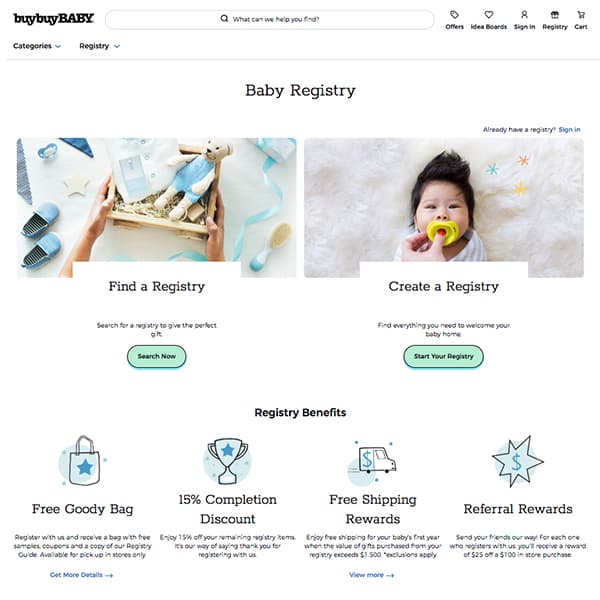 Buy Buy Baby Registry is one site that offers a huge selection of baby essentials products that you'd require in order to complete your baby registry checklist. You can also opt to sign-up for an in-store appointment with a store expert registry consultant who will be in charge of taking you through the store at your visit, preventing those clue-less aisle runs.
Highlights:
It is a sister company to Bed Bath & Beyond, so they offer 20-percent-off on their coupon
The store also offers a completion discount of 10 to 15 percent
Has a return policy of up to 90 days post the due date
They also provide a goody bag that is filled with the samples and coupons
6. Pottery Barn kids Baby Registry: Best Baby Registry Sites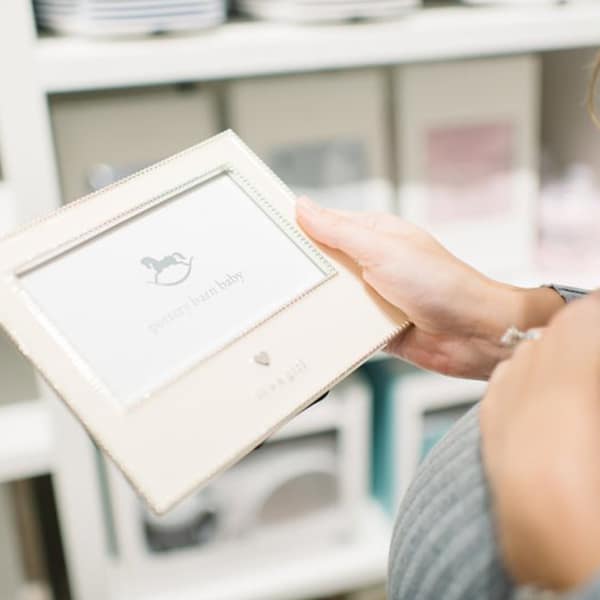 Pottery Barn Kids is a great place for parents to register for their baby as they feature cute little baby beddings with mini-chic furniture and decor. One of the highly-rated, best baby registries, Pottery Barn is mainly known for baby products that are not only durable but also stylish, and sustainable. Pottery barn kids also feature monogrammed and personalized items for your little ones.
However, on the downside, pottery barn kids do not offer activity gyms and breastfeeding pillows, and it could perhaps be pricier when compared to the other popular baby registries.
Highlights:
They offer a 20 percent completion discount to the friends and family for six months post the baby's due date
You are allowed to add items to the baby gift registry that would qualify for the discount
7. Kelly's Closet Baby Registry: Best Baby Registry Sites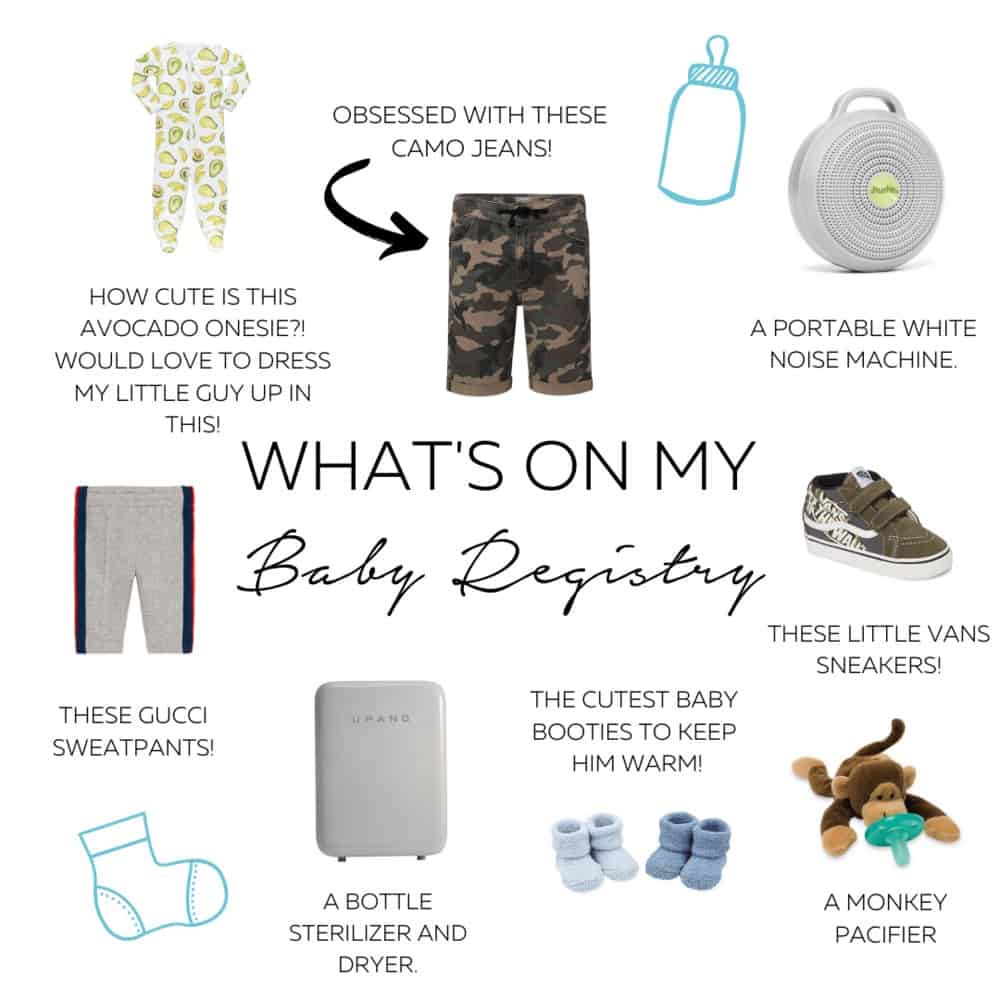 Kelly's Closet offers a good range of cloth diapers from bumGenius, Thirsties, Smart Bottoms, and GroVia. They also have a rather interesting set of diapering accessories for your little munchkin along with the little baby carriers, burp cloths, safe teething toys, and natural skincare lotions. However, your friends and family could need to enter a password in order to access the baby gift registry.
The only downside of Kelly's Closet, despite them being of the most-raved-about and best baby registry, is that it does not offer any discount on the baby registry.
Highlights:
They offer a steady stream of coupons and promotions
You would be able to earn the Diaper Dollar reward points for future purchases
8. Crate & Kids baby Registry: Best Baby Registry Sites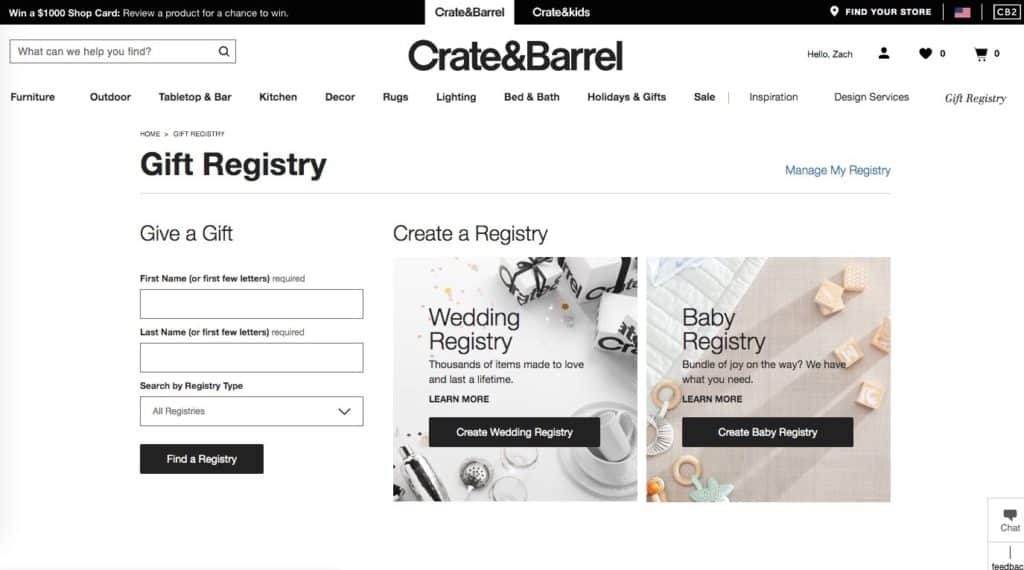 Crate & Kids online baby registry can be found in more than 40 Crate & Barrel stores across the country. However, there are chances that most gift-givers would be offered online with a chock-full of cuteness in the welcome box. The family members can choose and add any item of the high-quality nursery furniture and decor in their carts, such as the cute cribs, bedding, storage, playmats, and baby toys. Adding on, as a surprise, you will receive modern mobiles and quirky bookends as well along with a welcome gift, to make your baby's nursery unique.
However, for the big-ticket items, you can help your family members by selecting a group gifting option so they can pitch in at your baby shower.
Highlights:
As the infant comes along, you will still have about six months to buy the remaining items with a 10 percent off.
9. Babylist Baby Registry: Best Baby Registry Sites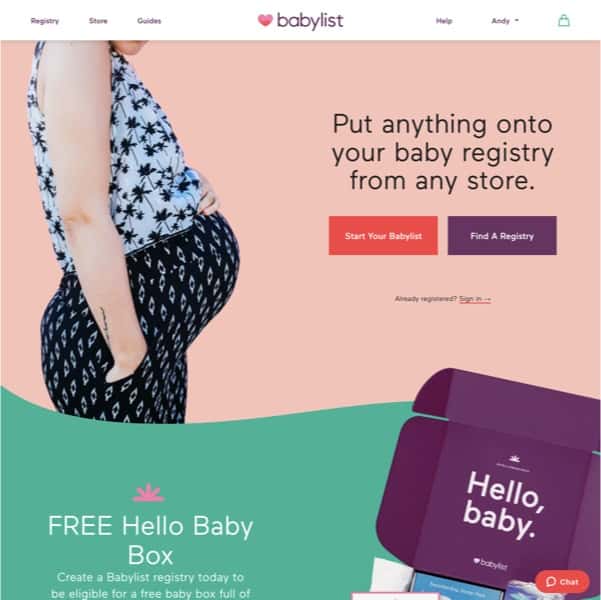 Babylist registry, unlike the others, allows the selection of products to the new parents from any online retailer they prefer. This means you can now choose to select a cute mobile from Etsy, the diapers from Costco, the bedding from Target, and the quilt from a nearby boutique. In simple words, you can find and buy items within and around in one place with Babylist. As one of the best baby registries, they also offer you to register for things that are not found in the stores, like home-cooked meals, cash contributions, and service-oriented gifts too.
Highlights:
Babylist offers a shower registry sample box or a free 'hello baby' box, that is filled with up to $125 worth of samples, coupons, and goodies.
Once you register, you will also receive a 15 % off on the Babylist products.
10. Walmart Baby Registry: Best Baby Registry Sites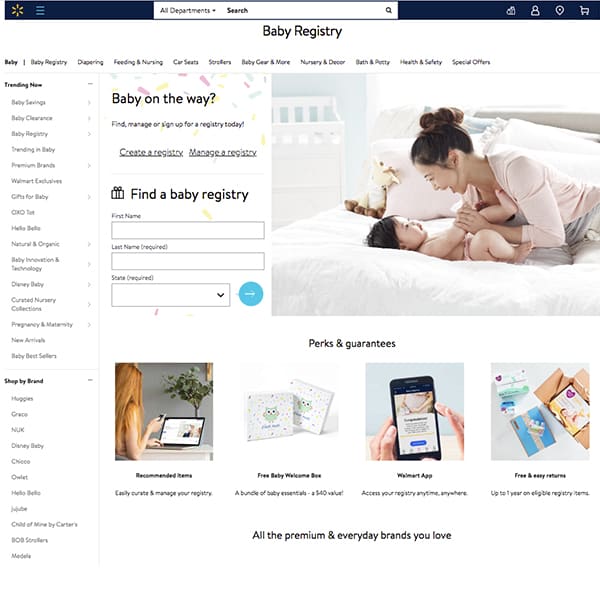 The Walmart baby registry offers a wide range of best baby products, including baby wash, diapers, onesies, baby gear, strollers, and cribs along with the other essential items well. However, on the downside, Walmart does not offer any completion discounts and the return or exchange has to be made in person.
Highlights:
It is super-affordable with walk-in stores spread across widely, making them the most easily accessible and best baby registries
Offers a price-match guarantee on the baby items from the retailers like Amazon, Target, and Kohl's.
They provide a free welcome box that includes coupons and samples
11. The Ultimate Green Store Baby Registry: Best Baby Registry Sites

Do you wish to create a baby registry that is eco-friendly? If yes, then the Ultimate Green Store is your store to visit!
Offering the best baby registry options that are also eco-friendly, their online store has oodles of organic clothing, bedding, bath products, eco-friendly toys, and air filters that are all BPA-friendly. Although it might not be a one-and-done baby shower registry, it's a great add-on to give your baby the green start that many parents are looking for.
Highlights:
The ultimate green store allows you to search via brands, so it's easy to add it to your registry.
12. MyRegistry.com Baby registry: Best Baby Registry Sites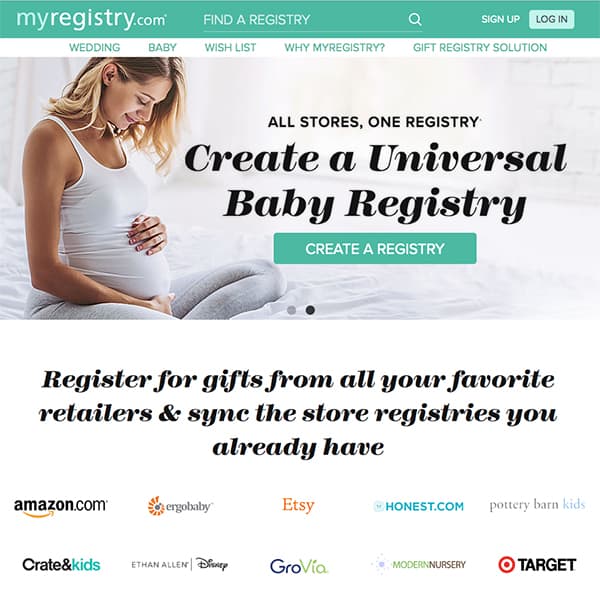 MyRegistry.com includes all the required baby registry items. Here, you are allowed to select gifts from any store and add them all to this registry to get them all, or, in case you already have a registry or two, it allows you to sync, making it easier to streamline.
This allows you to view all the popular baby items that most people are adding to their registries, with multiple samples and an ultimate baby checklist included for easy selection without leaving any essentials behind. All you'd require to do is download the app and scan the barcodes!
Highlights:
Includes group gifting on cash registry
Allows a universal registry
Best Baby Registry Final Conclusion
Preparing for your infant in itself is quite an overwhelming experience and it's only the baby shower that leads to some relief. This is because that's one event the parents-to-be look forward to tick their baby registry items and start preparing for the much-awaited D-day. These popular baby registry online platforms, as mentioned in the article above, are the best places for your family members to visit and help you with a welcome gift.
If you are looking for baby shower themes, simply click for the most popular and unique theme that you can opt for.
Best Baby Registry Sites FAQs
1) Which websites offer free gifts with their welcome box ?
These are the best baby registry online websites that offer free gifts with their welcome boxes:
Amazon
Buy Buy Baby
Target
Walmart
2) How much should I spend on a baby shower gift ?
In case you are a staple in the mom-and-dad life, then you can choose to spend up to $50 on a baby shower gift. This will allow you to be more creative and thoughtful with the gift. However, there are no hard and fast rules, and you can purchase items as per what your pocket allows.
3) How many baby registries should you have ?
One online baby registry is more than enough for the parents-to-be. This is because, creating multiple registries could get a little confusing for the family and friends to choose from, and also, they might just end up buying the same baby product.