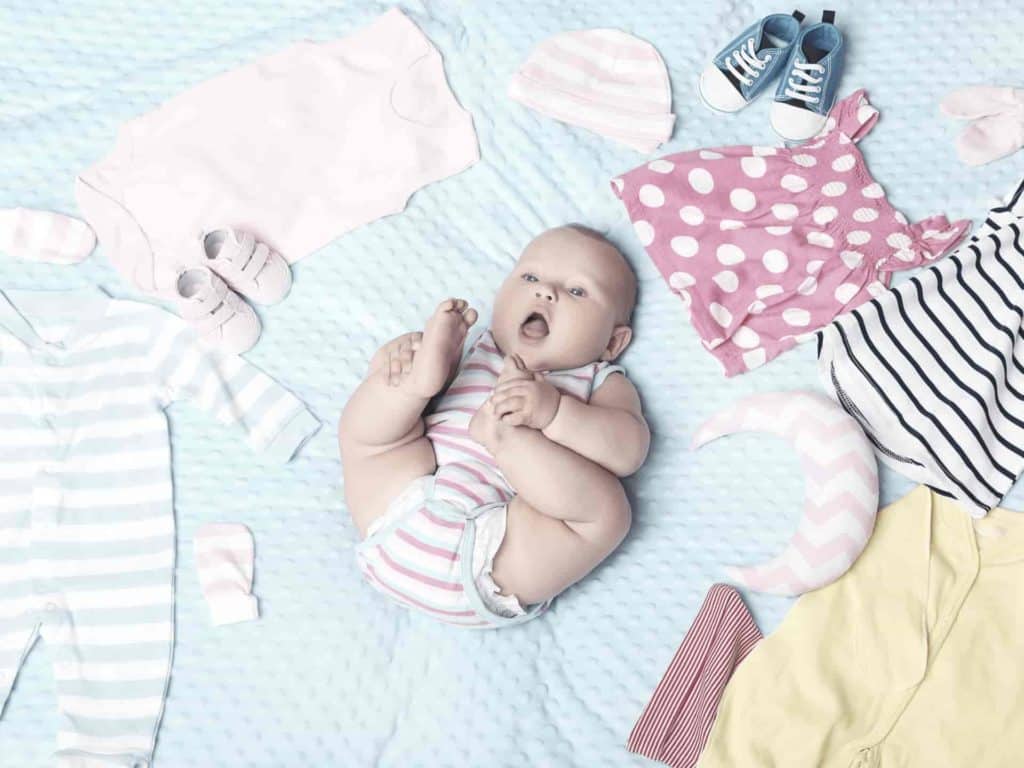 Overwhelmed with all the baby registry checklist compilations and looking for a quick hack? We Understand! It's both exciting and extremely emotional but one must also know that compiling a list of essentials is quite crucial especially when the time is just around the corner.
However, this is necessary as a list for a baby registry must have. is equally easy which makes things easier in the long run. Why do you ask? This list would help friends and family to know exactly what gifts would be the most and provides a place of tracking baby gear before the arrival with all the must-haves from big-ticket items to everyday essentials.
How does a Baby Registry Work?
A  baby registry checklist of items parents-to-be would like to receive as a gift and also ensures everything they need to welcome their new family member. They are typically organized by stores set up for an online registry or a physical one while some allow a combination of lists for multiple retailers.
Various popular baby registries offer perks like returns, price matching, a welcome box of freebies, and discounts on select items. While others feature a gift tracker for thank-you notes or apps that help monitor the registry making it quite helpful.
We're sure with the wide options available the next question that might cross your mind is where you register? This perhaps depends on your needs like the budget, product brands you are comfortable with, or on whether you prefer to register online or in-store.
Listed below are a few popular baby registry essentials that might be helpful to start signing up for now.
Amazon Baby Registry
Babylist Baby Registry
Bed Bath & Beyond Baby Registry
Kohl's Baby Registry
Pottery Barn Kids Baby Registry
Target Baby Registry
Buy Buy Baby Registry
Costco Baby Registry
Crate & Barrel Baby Registry
IKEA Baby Registry
Walmart Baby Registry
When should you proceed with the baby registry ?
One should register as early as they'd like it too. Many online baby registries allow you to have your portal set on a "private" mode that lets you discreetly add items in the first months of your pregnancy where you haven't even announced the news to your friends and family. As per your convenience, you may choose to register on multiple online platforms so you get to entail the advantages of being a freebie and get samples in welcome boxes provided by the retailers.
It is always advisable to get your registry list completed at your baby shower so even the guests have time to choose a gift for you.
What Do I Put on a Baby Registry?
This registry baby registry list will help you keep focused as you gear up. Here is a list of products you'll want to use as your little one gets home.
Soft hooded towels
Simple bath toys
Washcloths
Baby-safe body wash and shampoo
Baby-safe body lotion
Faucet cover
For safe sleep practices, it is advisable to stick to a fitted sheet in the baby's crib without bumpers, pillows, stuffed animals, and blankets.
Crib mattress
Waterproof mattress protector
2 or more fitted sheets
It's always better to register for baby clothes in different sizes as most babies grow out of their newborn-size clothing while others fit in size 0-3. Also, don't forget to consider the season the baby will be born in.
Ten leggings or elastic-waist trousers
Ten short-sleeve onesies
Ten long-sleeve onesies
Ten pairs of footed pajamas
Ten pairs of socks
Eight pairs of non-footed pajamas
Five swaddling blankets
Five bibs
Five burp cloths
Three light sweaters or zip-up hoodies
Three sleep sacks
Two sun hats (for a summer baby)
1-2 bathing suits (for a summer baby)
One snowsuit with mittens and booties (for a winter baby)
One soft hat
One outfit to come home from the hospital in
One pair of soft-soled baby shoes (these aren't essential, but you might want them for photos)
Baby-safe laundry detergent
Diaper pail
Diapers, either cloth or disposable
Cotton balls and swabs
Baby wipes
Diaper cream
Breast pump
Breast milk freezer bags
Nursing pillow
Nursing bras
Nipple cream
Extra pump parts
Nursing cover
If you choose not to breastfeed:
Baby bottles and nipples
High chair
Several bottle brushes
Bottle drying rack
Baby-safe nail trimmer
Suction bulb
Thermometer
Rubbing alcohol pads
Saline nasal drops
Nursery furniture and gear
Crib
Bassinet
Rocking chair or glider
Baby books
Baskets or bins for storage
Changing table
Light dimmer or night light
White noise machine
Baby monitor
Swing, seat, or bouncer
Activity mat
Organic cotton stuffed animals
"Lovey" blanket
Soft baby book
Soft or wooden stacking blocks
Teething toy
Rattles or maracas
Infant car seat
Stroller
Portable changing pad
Stroller bunting for cold or rainy weather
Baby carrier
Diaper bag
Travel crib or Playard
What NOT to add to the baby registry essentials
Baby wipe warmer
In case your list is too long already, you can let this go. It isn't a necessity and most parents might not use it for a long time even if they registered for it.
Crib bumpers
The bassinet or baby's crib must have a fitted sheet in them which itself means you don't need crib bumpers, pillows, blankets, or stuffed animals.
Dressy clothes
Babies need clothes that would withstand their daily spit-up and diaper blowouts. Until and unless you have an event to attend in the first months you could stick to cute basics.
Drop-down cribs
The manufacturing of the drop-down cribs for babies was ended by the U.S. Consumer Product Safety Commission (CPSC) back in 2011, you might only encounter them if gifted or is a secondhand one. But, make sure the crib you choose has safety standards.
Tons of toys
Parents! It is advisable to not go overboard with toys for your baby. They have a lifetime to accumulate toys and despite it, all your smiling face is what they need and will entertain the baby in the room.
Combining a Baby Registry into a list could be an overwhelming process and work. We have helped you with the list above, and hope to see parents ready to kick-start their new journey of parenthood.
FAQs -Baby Registry Checklist: Exactly What to Put on a Baby Registry
1. When should you start a baby registry list ?
Parents can start with their baby registry from the 12th week onwards. It helps you with time to help prepare before the baby shower invites.
2. How long does a baby registry last ?
Registrants can review and sign in to manage a registry for about 18 months post the event date.
3. Why are baby towels necessary ?
Towels help keep the baby healthy and are less likely to catch a cold. Get towels that are warm, absorbent, soft, and comfortable.