With the delivery date just around the corner, a baby shower is one such event that is looked up to by most of the family members. This gift-giving ceremony helps the parents as a start to check across their registry. However, the primary focus is perhaps the celebration it calls. What better than arranging a baby shower that focuses on a particular theme that brings out the excitement and warmth within all family members and friends.
Nonetheless, the essential part about the baby shower is to know if the parents are ready for a girl or a boy, which adds to the excitement. Themed baby showers are all about decorations made from pastels in pink or blue, while others are classic baby showers with rattles, blocks, and pacifiers.
So, get ready and get all set to celebrate and enjoy this first step towards welcoming the little one into your home. Here are some of our favorite baby shower themes that you like most :  
Here are top 9 best baby shower themes of 2022 for your kid :
1. Twinkle Twinkle Little Star Baby Shower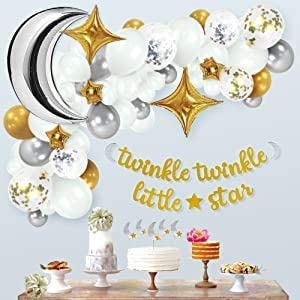 In recent years, the nursery rhyme classic themes have seemed to have taken a flight. One such theme is 'Twinkle Twinkle Little Star' so grab onto some moons and stars with navy, white, and gold make for a serene, sophisticated look. You could also plan on hanging nice flowing cloth with little lights, symbolizing the tiny star that could perhaps twin with the baby we are all waiting for. How about moon themed candles? Or a tablecloth with the stars? Ok, I'll stop here, but Parenthood bliss will forward to your smiles.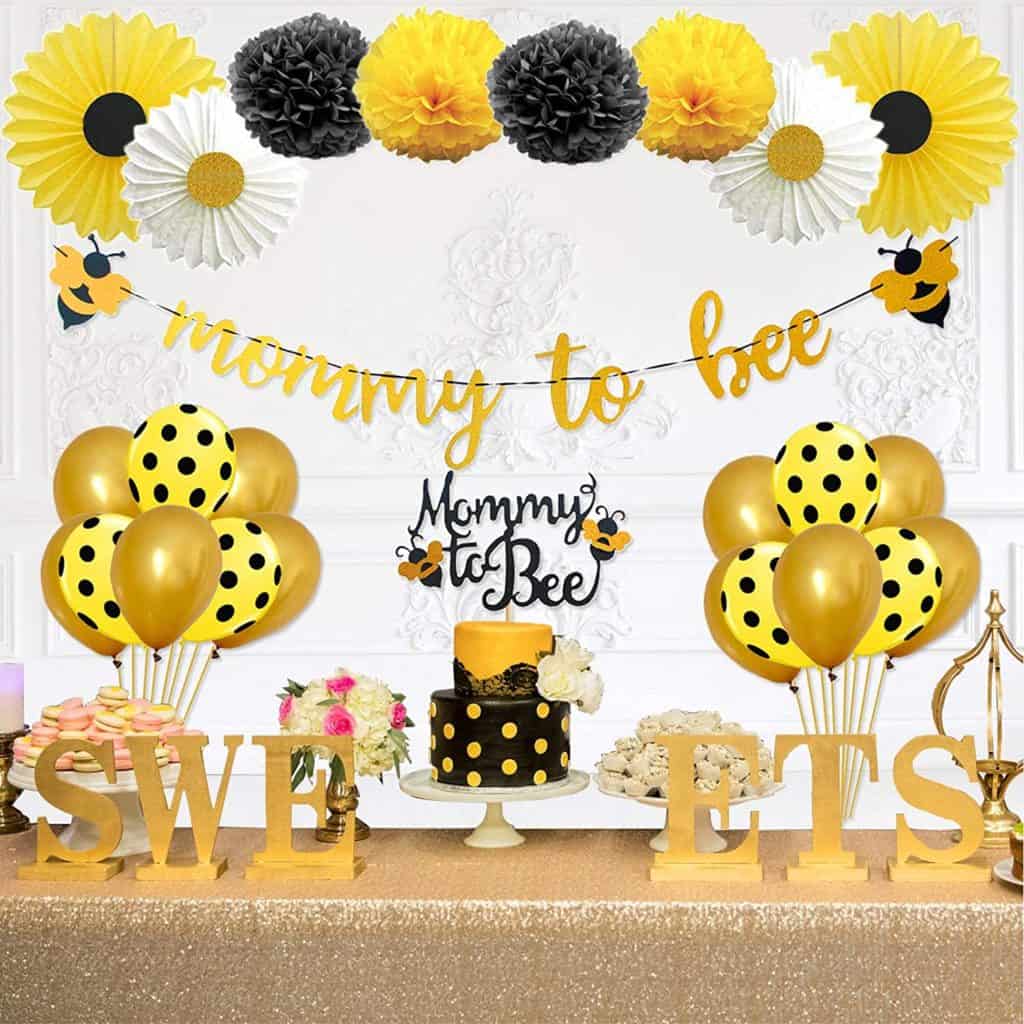 No, we aren't encouraging any stings here! But maybe some honey to start with, flowers, Winnie the Pooh? We love it all! Here, you could add anything that connects with the bees and their sweetness with wooden honeycomb frames to black and yellow balloons. Don't forget the sunflower!
3. Succulents Baby Shower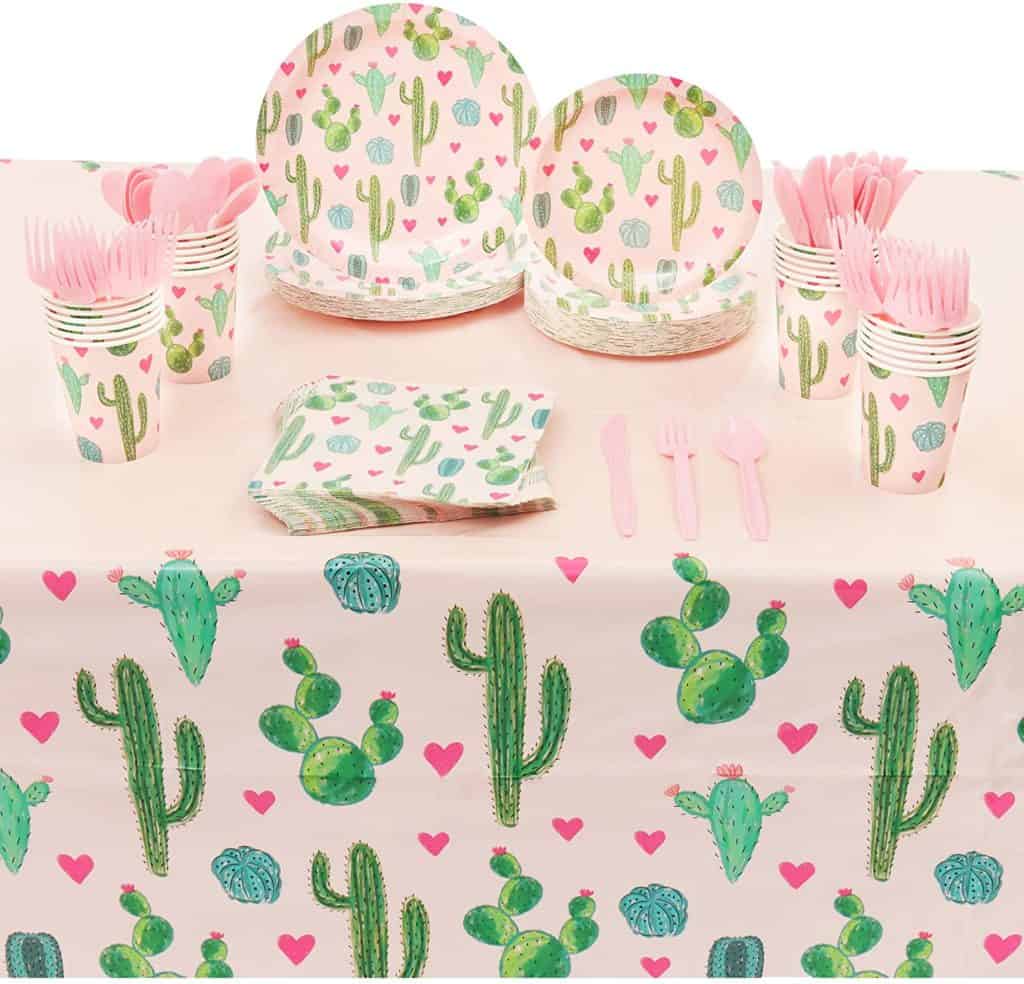 This theme is the most general yet beautiful baby shower theme and has been around for a long time. Its natural greens, light blues, and dusty purples make it effortlessly gender-neutral and quite warm to the soul. Add those tiny, live succulents in little containers with plants, aesthetic flowers, and a few crafts made out of paper or yarn.
4. Boho floral Baby Shower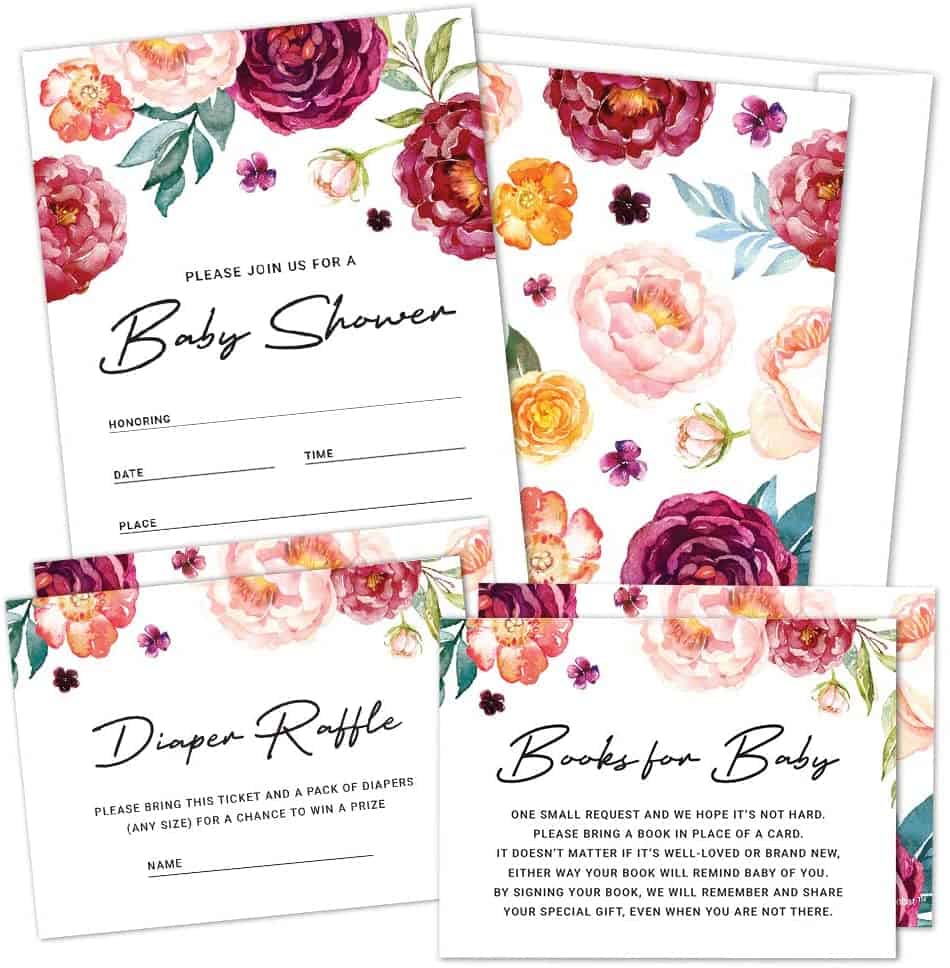 Think soft pinks, greens, and creams, with woven baskets, braids, flower crowns, and flowing, organic fabrics! Does the sound of it make you smile? If yes, this is your theme. This Boho theme has been around for a long time and a perfect way to celebrate while being eco-friendly with products that are compostable, biodegradable, tableware, and recyclable. You could have paper lantern fiber baskets, with the comfort of soft pillows around for the sitting. How about a location change! The lakeside?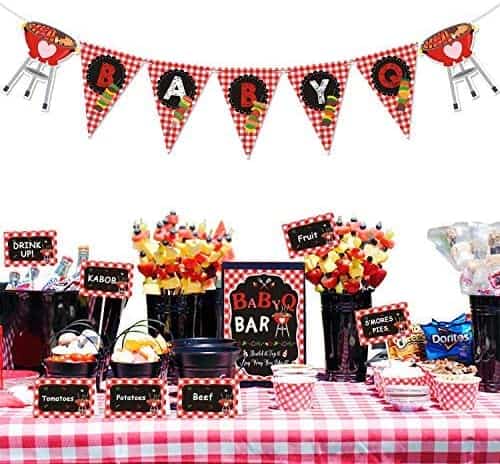 This barbeque-inspired theme is quite colorful and adorable with its traditional red and white, blue and white, pink, and white combinations. Or even the gingham combination, it all depends on your taste. The theme perhaps is more on the casual side of the celebration, yet impactful. You could add a white and red table cloth with homemade strawberry, baby clothes, and hot-dog shaped cookies!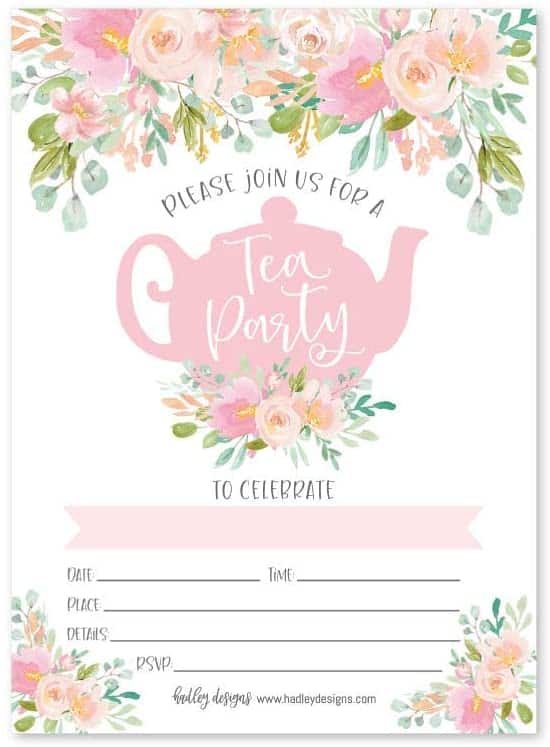 The High Tea theme is perhaps a little on the elegant side with their traditional high tea. This posh themed baby shower could have pastel colors, floral accents, delicate china, and fancy teacups, finger sandwiches, scones, some tiny desserts with gratifying tall candles nicely lit on their fancy candle stands.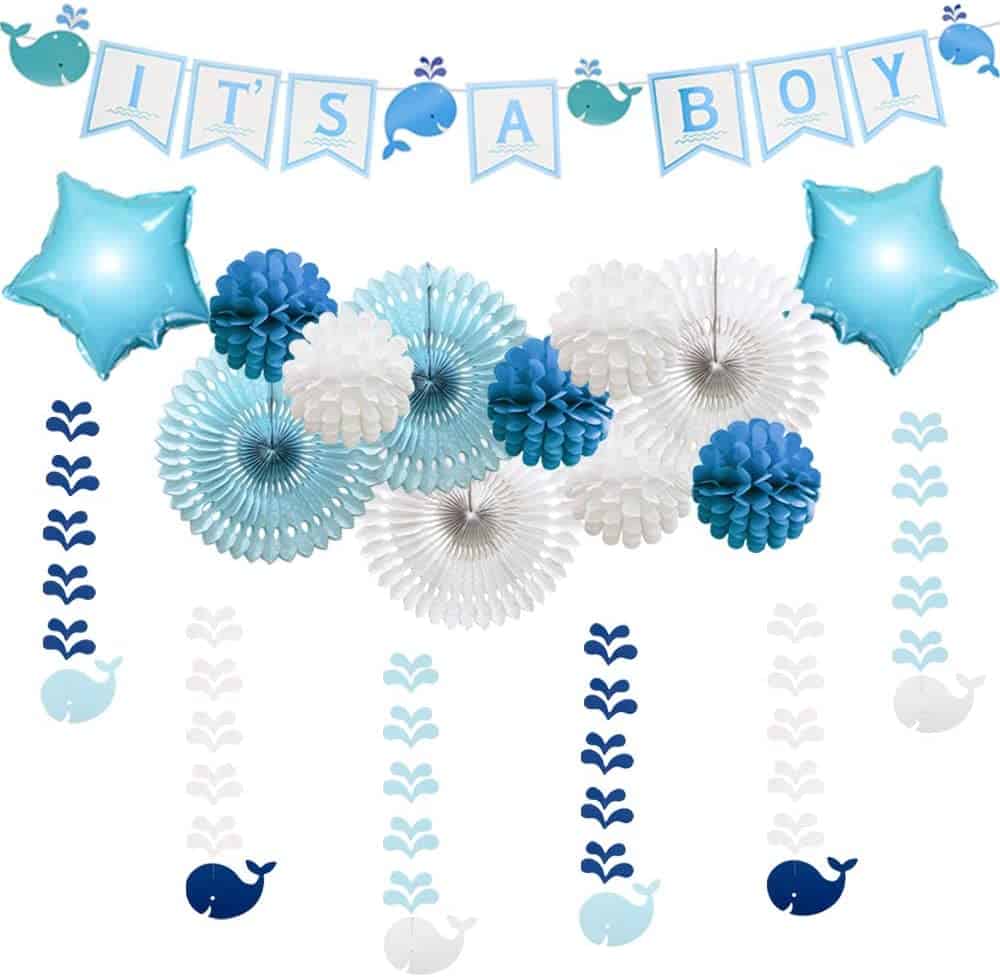 Are you fascinated with water themes? This one is just for you! The whale themed baby shower has been popular for over a decade now. However, this doesn't necessarily mean full-on sailor, ship, and anchor all around the baby shower. But, cute little whales with their splashy waves and other marine life are fun additions.

Be aware, you won't like to throw the 'blue' just yet, so maybe keep it ready covered before the gender announcement. The other decoration, meanwhile, could have the marine theme as a whole. What better than to keep the guests a little curious! Isn't it fun?
8. Little Cutie Baby Shower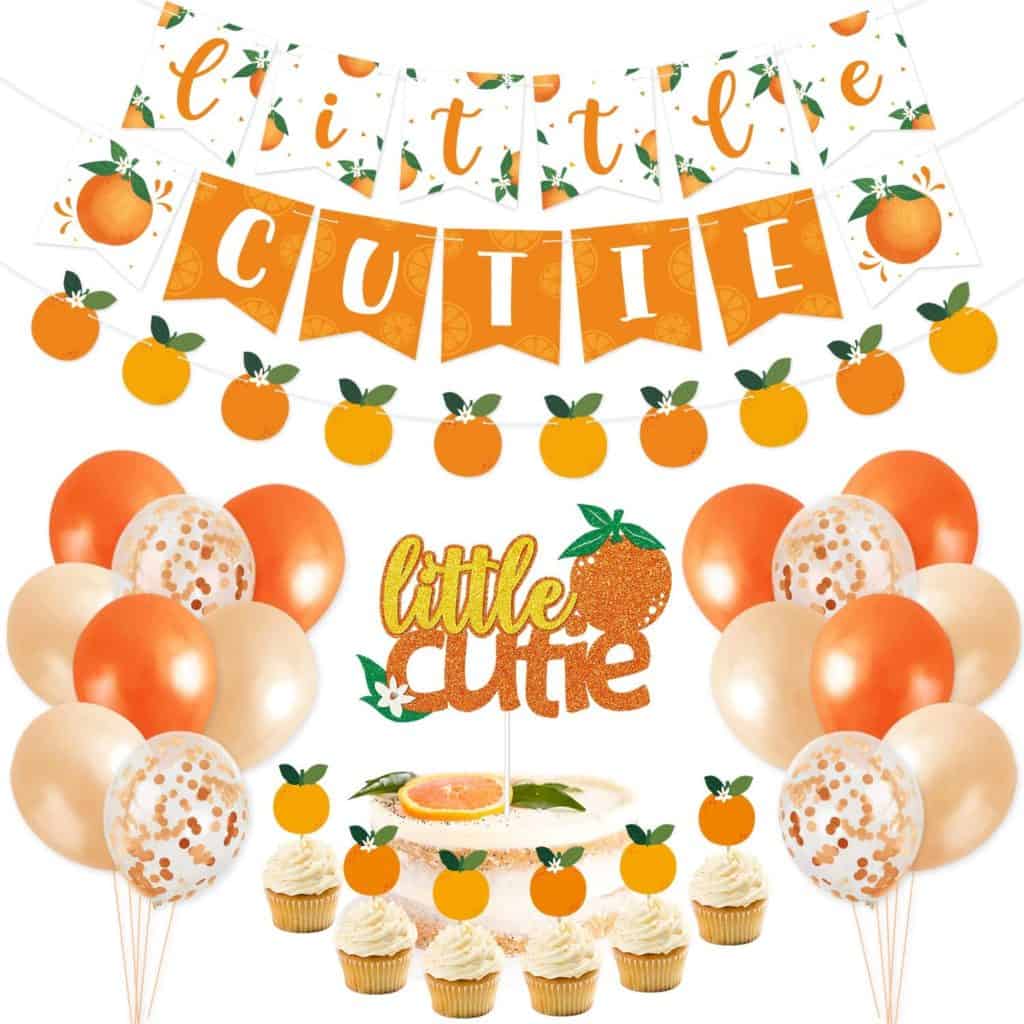 This theme is great for a bright, fun, fruity baby shower theme to welcome a different kind of little cutie in just a few weeks. You could add bright orange and leafy greens all around and serve some mandarin salad to coordinate with the theme. Like what fruit isn't cute when you put a little smiley face on it?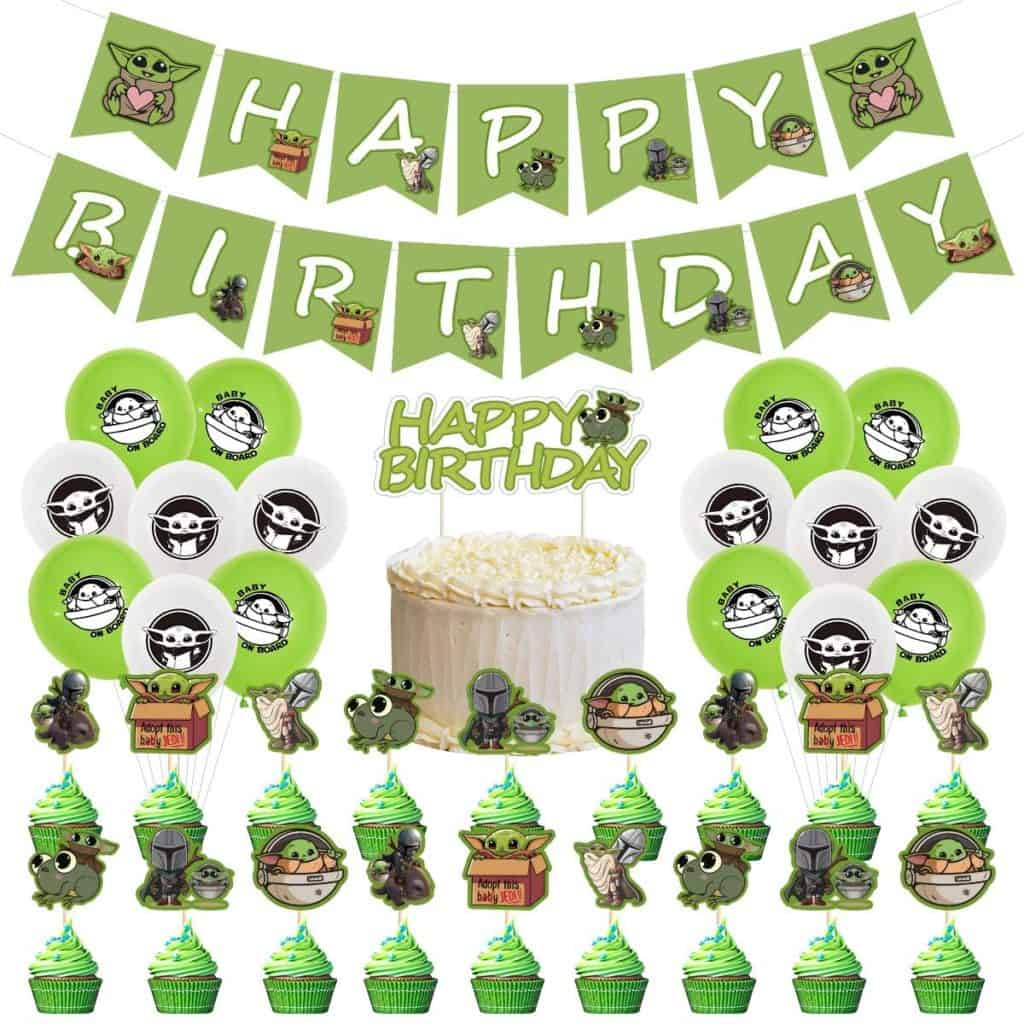 The baby Yoda baby shower theme is a new trend that has been spreading like fire post the increase of avengers – the movie! This Baby Yoda theme is fun, cute, and catchy, with assured praises from the invitees. Send out some baby Yoda shower invites and bake baby Yoda cakes!
Baby Showers are fun and the most exciting event, particularly for a mother-to-be.Baby Shower Themes perhaps add a lot more excitement and warmth, making it extra-extra special, and welcoming for the little one to come in just a few more weeks. So, why the wait? Get your paper and pen and start the journey now! Happy Baby Shower! 
FAQs: Best Baby Shower Themes of 2022
1. What is the best month to have a baby shower?
There is no perfect month or a designated month dedicated to a baby shower. However, most people agree for anything between 24 and 32 weeks, that is the sixth to eighth months of your trimester to be the best time for a baby shower. Also, the baby shower must be kept with several factors in mind, including the guests, time of year, and date and time. Most importantly, when is everyone available, if the weekday or the weekend works?
2. What do baby shower games include?
● A set of wooden blocks - Jenga ● Making a baby headband ● Decorate an onesie ● Making a floral crown ● Decorate your glass ● Making an alphabet book ● Baby shower mad libs ● Designing a nursery game
3. What is a good and useful baby shower gift?
● Diapers ● Baby wipes ● Diapering baskets ● Bibs ● Bottles ● Utensils ● Bottle accessories ● Baby bathtub ● Toiletry gift baskets