Toddlers are very curious and eager to learn new things. Therefore, finding the best apps for toddlers to keep them engaged while promoting learning can be a tough business. Toddlers naturally have a very short attention span but whether these are puzzles, games, or activities, there's a lot to learn.
Parents always want the best for their kids and ensure that they get the best for their education and playtime. According to the American Academy of Pediatrics, play, and child development have a strong relation. Many pediatrics also recommend a play prescription for fostering their child's growth. (1)
Parents should encourage their children to play and learn, and the best way to do so is to get the best apps for toddlers to learn. As stated earlier, the attention span of toddlers is very fickle, which is why it is crucial to get the apps that will not only attract their attention but also foster learning. The best apps for toddlers learning are aimed at enhancing motor skills.
Introducing your toddler to technology in a healthy way can be tricky. You don't want your child to be too exposed to technology, while you'd also not want to prevent them from learning.
In this increasingly technological world, it will be tough to prevent your child from accessing the benefits of screen time. You don't want your child to lag as a responsible parent, and therefore, you must make the right use of technology and help them learn responsibly.
Whether you want to foster vocabulary or improve math skills, you must get the best apps for toddlers. The best part is that you can get many of the best apps for toddlers for free.
Top best 16 apps for toddlers to foster learning and play include: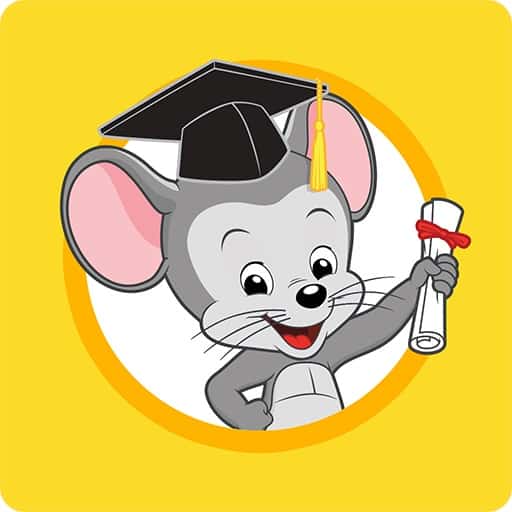 If you want your child to learn while having some fun, you can always rely on ABC Mouse. This subscription-based service is an educational app that will help your child get a much-deserved education.
ABC Mouse has a virtual classroom setting where children are enabled to learn different things. The kids need to take different lessons such as counting, coloring, math, music, reading skills, and more. Parents can add the age of their children to the app and eventually customize the learning experience for the child. You can set the age from two to eight years.
If you have more than one child, you can consider adding them to the same plan. The subscription allows you to add up to three siblings. You can switch between the users to promote learning action. As the child ages, the content will get more difficult. Furthermore, as your child passes each lesson, they will be eligible for different rewards.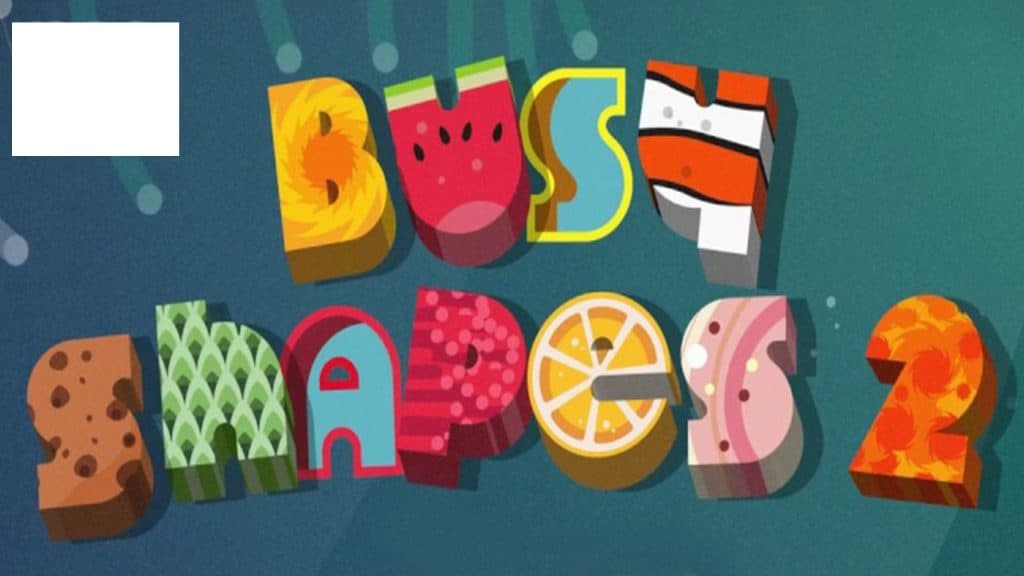 Parents searching for the best apps for toddlers to learn without being connected to WiFi can rely on Busy Shapes. One of the best apps for toddlers that can easily work in airplane mode is Busy Shapes 2.
This updated feature of the app plays an important role in ensuring functionality even when your device is on airplane mode. As the name suggests, in Busy Shapes 2, the toddler will learn about different shapes and need to drop shapes and match holes. This will foster a healthy environment for the child by creating beautiful visuals.
Parents can consider changing the settings to a calming background. The shapes can consist of real-life objects such as fruits and more. This will allow your child to learn about different shapes and help to foster a healthy environment.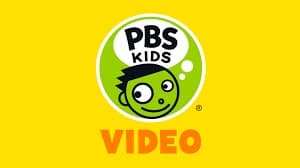 PBS Kids is hailed to be one of the best apps for toddlers for free because it has character games, videos, and cool content that helps children learn many things. PBS Kids is a staple app for fostering child entertainment.
You can opt for free PBS Kids video and games through apps and help your child watch popular videos such as Cat in the Gate, Daniel Tiger's Neighborhood, and more.
PBS Kids is app-friendly for kids up to two years. This is one of those apps with educational content for every child and helps children learn math skills, science, color games, etc.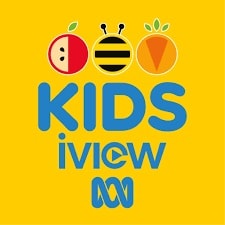 ABS Kids iView works similarly to PBS Kids, which is particularly recommended for kids in the Australian region. You can foster a learning environment for children helping them view Peppa Pig, Play School, The Wiggles, Sesame Street, and Mister Maker.
Furthermore, this platform also allows your child to learn by listening to music, watching videos, and so on.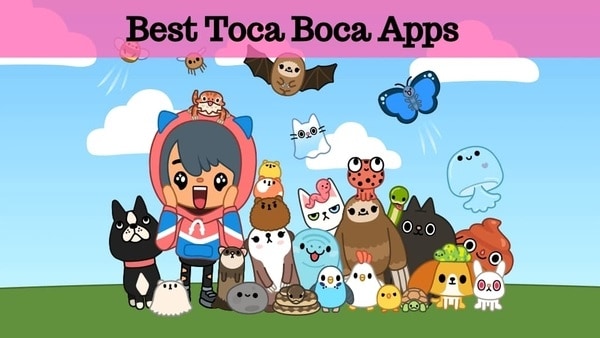 If you're in search of the best apps for toddlers on iPad and Android, you can consider choosing Toca Boca. Toca Boca apps have become extremely popular in recent times as it fosters an interactive way of learning and exploring cooking, building neighborhoods, haircutting, and more.
It has various great sounds and bright colors that allow kids to learn different things.
Toca Boca also encourages your child to participate in different activities such as taking care of pets, sick patients, chemistry, and more.
Parents should consider the role-playing version of the app for their children, such as Toca Doctor or any simple app.
The price of Toca Boca ranges from being free to $4. Parents should consider checking games in the app before allowing their child to play any game in the app.
6. Monkey Preschool Lunchbox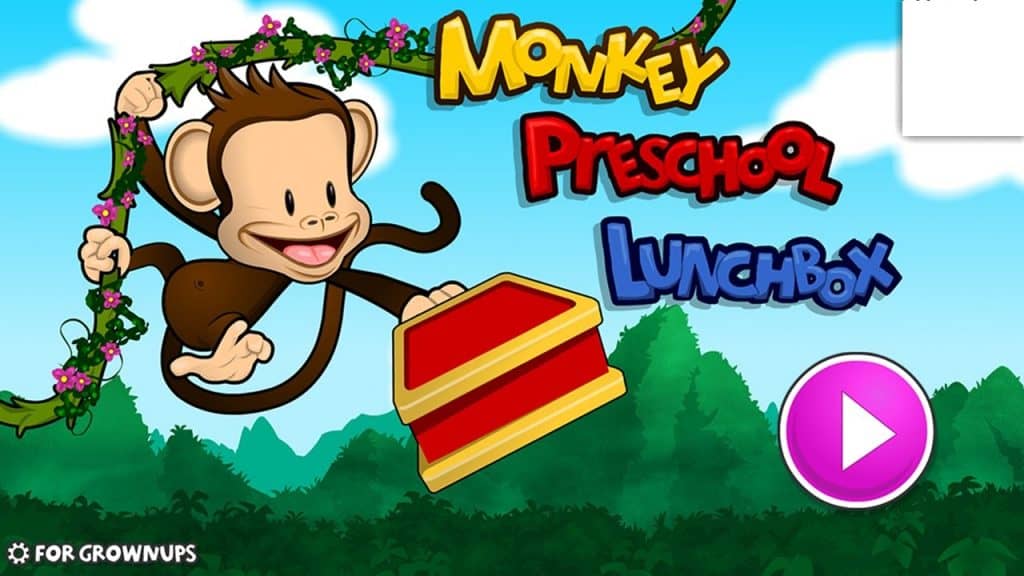 Monkey Preschool Lunchbox is one of the most prominent apps for young toddlers, priced at $2. This is one of the apps that come with easy-to-navigate games like colors, letters, shapes, and more. This app is available for iOS and Android.
When you download a fun app such as Monkey Preschool Lunchbox, your toddler won't even get to know how much they're learning while having fun.
One of the main reasons your child will love this app is because it features a monkey who is heading towards playschool.
This app is more like a game that allows children to practice matching shapes, identifying colors, solving puzzles, counting numbers, and much more.
Monkey Preschool Lunchbox is fun and educational, with over seven games that keep the children interested.
After helping the monkey, every child will be rewarded with a sticker to ensure they keep moving towards learning positive things.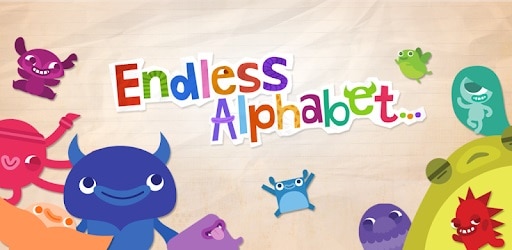 Parents on the lookout for the best apps for toddler learning should consider downloading Endless Alphabets. As the name suggests, Endless Alphabet provides endless opportunities to teach children. The toddlers will need to solve the spelling puzzles. Since the game is colorful, it is likely to attract the kids' attention.
To complete a particular word, children have to drag and drop each letter in the given space.
The game also features an animation of cute, nom-scary monsters.
In the free version, you will be eligible for making seven words. Therefore, before buying the premium version, parents can consider getting the free version to ensure that their child enjoys the game.
The sole focus of the app is to promote learning as it fosters a self-paced learning environment without too much focus on scores or competition.
The app allows one-time purchase that has around 100-word puzzles for the kids. This app may not be too-friendly for young toddlers but is quite suitable for preschoolers. Young users can, however, practice matching letters to enhance their vocabulary.
8. My Very Hungry Caterpillar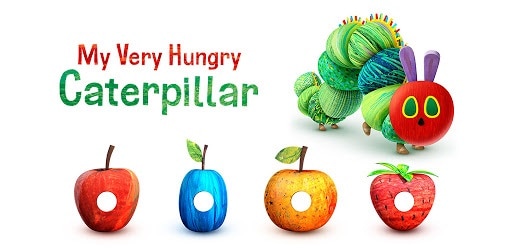 This is a perfect app based on the Eric Carle book The Very Hungry Caterpillar, as it revolves around taking care of virtual pets. It is crucial to foster these values within children to ensure kindness from a very young age.
In the app, My Very Hungry Caterpillar, the child needs to take care and feed the caterpillar until it grows to become a butterfly.
The app is a storehouse of fun games and adventures that fosters the idea of caring and loving in young toddlers.
It is a beautifully illustrated game that is likely to hold toddlers' attention.
Young toddlers will need the help of their parents to solve the games.
It focuses on helping kids develop patience and track the caterpillar's progress turning into a butterfly. It is a free app to use.
9. Breathe, Think, Do With Sesame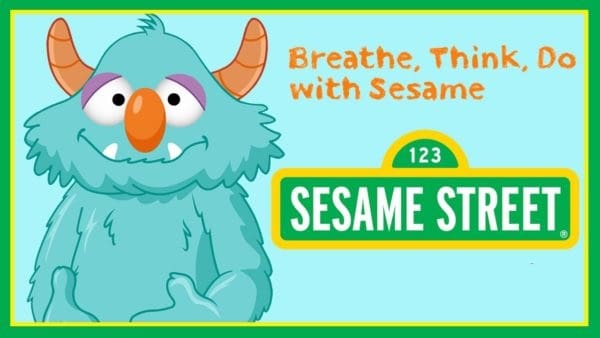 How would it be if a monster taught your young toddler?
Every parent has faced their young toddler breaking down over trivial matters that eventually become a problem. Young toddlers are likely to throw many tantrums, which is okay for it is a part of their growing up. However, parents and toddlers both need to learn the skills to cope with such behavior.
While the app doesn't necessarily prevent tantrums, it does help the kids learn different ways of calming down. The app follows an animation and narration technique to help children breathe, think and do.
The animation features an upset monster Sesame Street Monster who also follows these steps to cope with his disappointment, sadness, and frustration.
In the app, the monster needs to practice breathing and think of actions that can help him solve a problem.
It helps the child become familiar with strategies that they can implement to overcome their intense emotions and control them.
With the thinking activity, the game focuses on stimulating relaxing activity in children.
As the monster thinks of different ideas to control his feelings, the child will get the chance to choose from different options.
This allows the child to learn that there may be more than one solution to a particular problem, and the child will usually pick the option that resonates with the child most.
The app is divided into five different activities and is best suited for kids ranging from two to five years.
Breathe, Think, Do With Sesame is a free app for toddlers with no advertising or in-app purchases, thereby preventing the risk of any kind of distraction while your child is engaged in playing.
Outbursts in children are very common. While it is quite difficult for new parents to take control of the situation, using apps to help children learn can be of great help.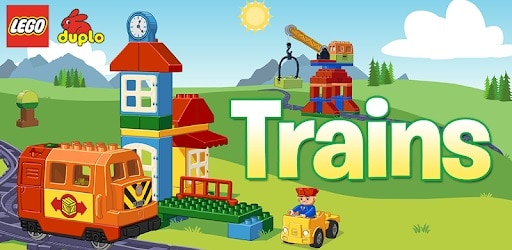 Lego Duplo Train is a highly interactive, educational app where the kids need to build trains using lego and drive them. The kids will need to enter the Lego world, where they match shapes and practice drawing numbers using their fingertips.
The game isn't easy because the children will also need to solve the obstacles they face in the Lego world, such as closed gates and fighting the animals on train tracks.
The best part about the game is that it has a helping hand that will guide children on how to swipe or move ahead.
The Lego Duplo Train is a role-playing game where the child learns cranking speed, engineering, and blowing the whistle.
This is a free game for which the parents don't need to purchase any Lego products.
The app is usually meant for kids around two years old to help them solve problems in their digital surroundings.
Although simple to use, the app features seamless transitions and bright colors to keep the child engaged in the game.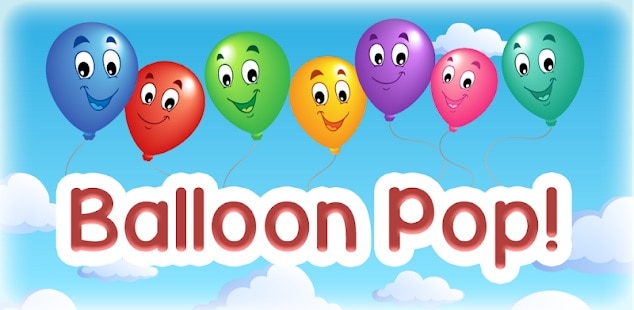 Balloon Pop is hailed to be one of the best apps for toddlers because of its simple yet addictive feature. This simple-educational app is aimed at fostering the growth of the child. Although a free game in the initial stages, moving to the higher levels will require parents to make in-app purchases to make the game interactive for kids.
Balloon Pop is a puzzle game that is extremely addictive for young toddlers as they need to pop balloons arising from the bottom to the top.
Even the youngest players can grasp the concept of the game and the best part is that the game is completely customizable, thereby allowing children to play it at their own ease.
Balloon Pop can be customized to make play time easy or challenging.
As the child masters one level, parents will have the flexibility to move up the difficulty level.
Balloon Pop is available in different modes such as letters and numbers for educational purposes.
After a certain time, the game can get boring because of repetitive numbers. Therefore, parents will need to keep changing the game modes to attract the children.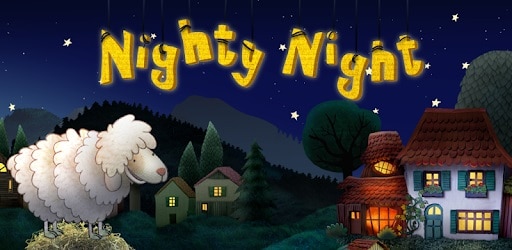 Nighty Night has become one of the best apps for toddlers as well as their parents for how simply it puts little babies to sleep!
Parents are in awe of the soothing narration and 3D aesthetics that the app features. The app also has a wide range of interactive tasks of turning out the light and making the child relax while learning.
Parents searching for the perfect app for bedtime for their kids should consider handing them over Nighty Night.
Nighty Night features interactive stories with the light on the animals.
The 3D art style is what makes the app appealing and engaging. Furthermore, it is completely free without any ads, making it an absolute favorite among individuals.
The game features a wide range of in-app purchases that features mo the animals.
Parents should be extra careful with handing over this app to their toddlers as they may end up making real-world purchases.
Many parents claim that using this app helps their children sleep faster. The basic level of the app is available for free, which is why you can always have a look over the app. Nonetheless, it is advisable to avoid letting your toddler play this game without supervision.
13. Piano Kids- Music and Songs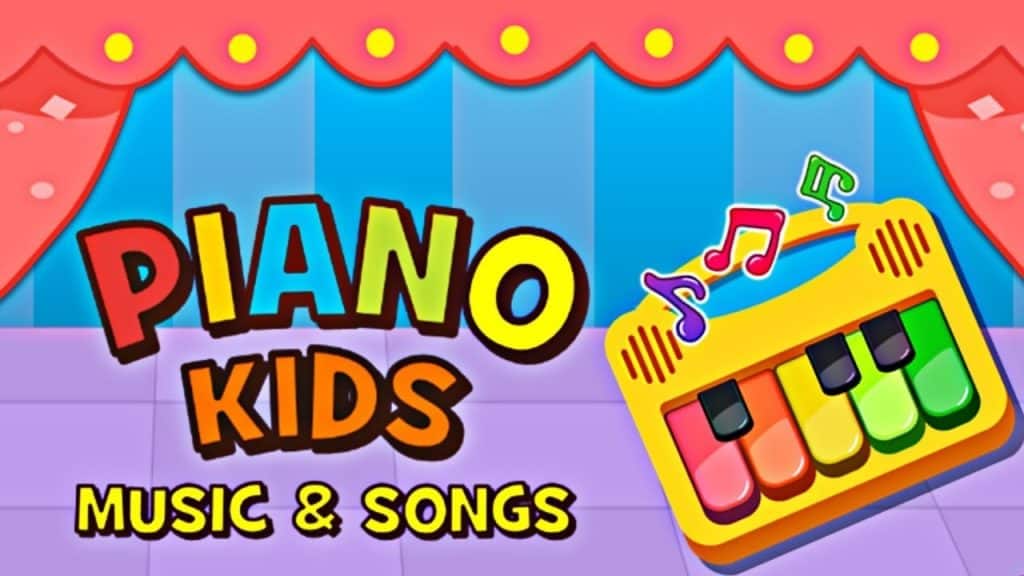 Piano Kids- Music & Songs is an absolute favorite among Android kids as a music app. It is a four-in-one app that helps to foster a love for music in your child.
The Instruments Mode is one of the most interactive modes where the child gets to learn about the authentic sound of various instruments like flute, saxophone, electric guitar, xylophone, and more.
After understanding the sound of these instruments, the children can also practice these instruments in the mode of the song.
However, they will need to practice only recognizable songs available in the "autoplay" feature. The app provides the flexibility to take hints from the characters in the app.
In the Sounds mode, the kids will get the opportunity to explore real-world sounds and learn about the sound of different objects in the real world.
This is one of those sound-driven educational games that will not only educate your child but also keep them entertained.
Since there are four modes, the kids will get the opportunity to explore and learn at their own pace. The app makes sure to use the realistic instrument sounds so that kids can learn authentically. The app is only compatible with Android devices and not Apple devices. Kids will have the flexibility to make plenty of music content without any in-app purchases.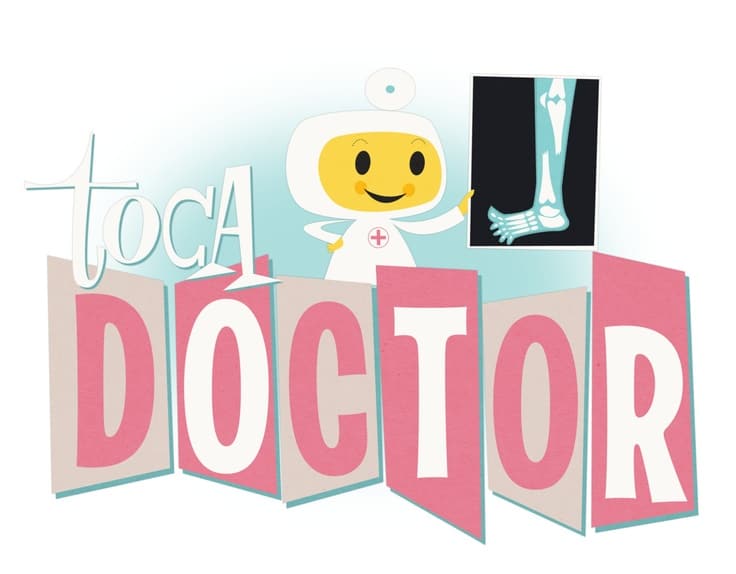 Young toddlers and preschoolers love playing doctors but adults rarely volunteer to be their patients. Therefore, one of the best apps for toddlers on iPad for role-playing purposes is Toca Doctor.
The app allows the kids to test their medical skills via animations and puzzles. There are mini-games in the app that play an important role in fostering critical thinking in children.
Toca Doctor will help you build children's empathy for the future in medicine.
This highly interactive and colorful app will allow kids to play several educational games set against the medical theme.
Compared to the other Toca apps, Toca Doctor is a fairly simple app for kids as young as three.
The kids will need to cover boo-boos in different sizes with bandages, remove their scratches using cotton balls and brush their teeth to remove germs.
In a few games, they will need to put eye drops into the eyes of boo-boos. The app is sure to keep your child engaged and entertained for a long-time.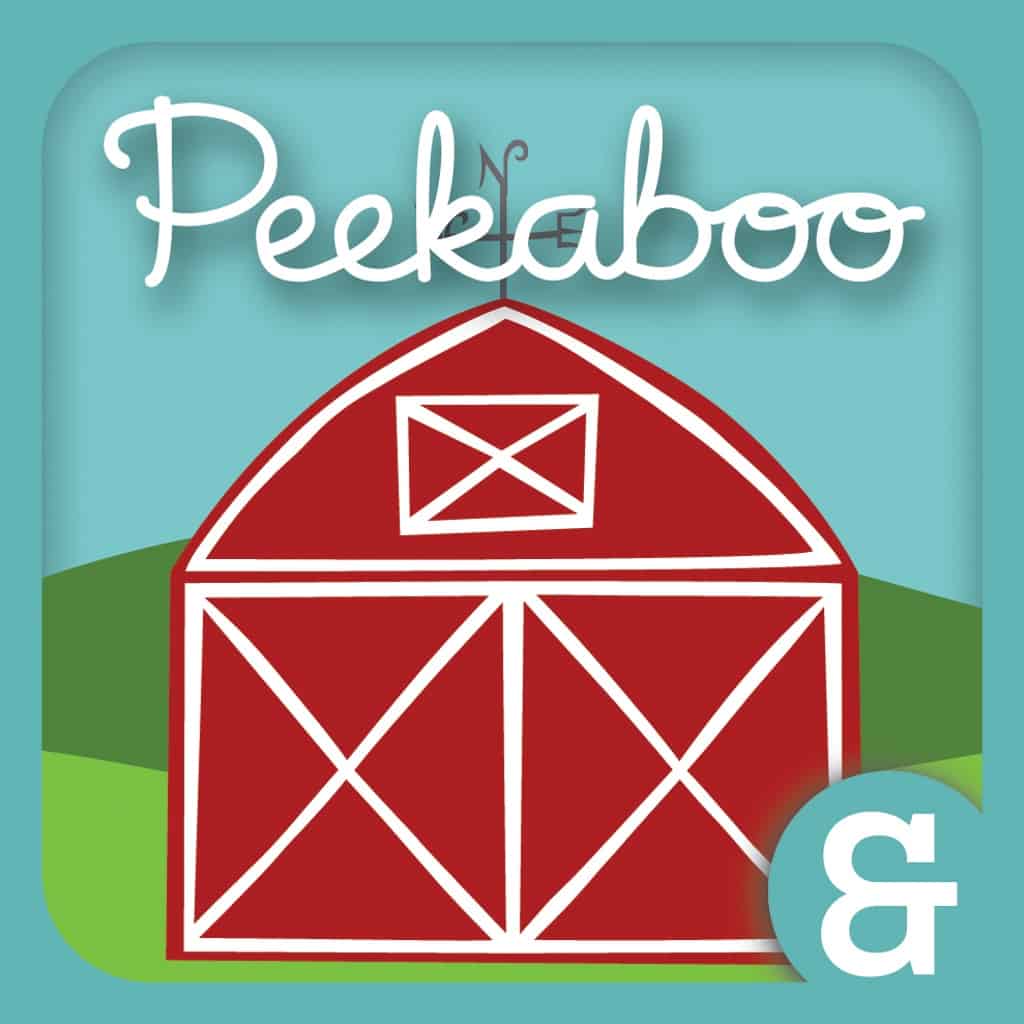 Peekaboo Barn is one of the best apps for toddlers because it provides everything it promises.
The sound of animals is a clue to who is hiding behind the barn doors and plays peekaboo with the child. As the door opens, the child is given complete information about the animal's cartoon image and letters.
The child gets to learn about the animal's name and the sounds, and how the written form of their name appears.
One of the main reasons parents love Peekaboo Barn is because it provides child-lock flexibility, which helps to keep away ads.
Furthermore, it also allows the narrator to record their voice and integrate it within the game to foster interactive learning.
Unlike most of the apps for toddlers, Peekaboo Barn isn't free but has reasonable pricing. With the help of Peekaboo Barn, toddlers get to learn about animal sounds and names. Furthermore, it also paves the way forward for eight learning.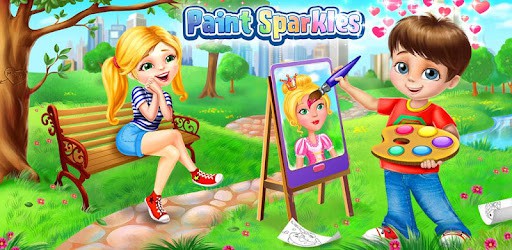 Painting apps always attract kids' attention, and Paint Sparkles Draw is one of the best painting apps to boost your child's creativity. Paint Sparkles creativity has a wide range of features, but one thing that will draw your toddler's attention is the magical sparkling effect.
Children have the flexibility to choose from over a hundred coloring pages in various categories. Furthermore, they also get the flexibility to build their masterpiece from scratch on a blank canvas. The app features around 20 colors and different brush sizes that will help to unleash the artist in your child.
The app also provides several animated stickers to decorate the paintings. Honestly, there's nothing that your child wouldn't love about Paint Sparkles Draw.
Painting in the real world can often get messy for children, but in the digital world, there's no risk of a mess that will amuse your toddlers in no time.
You can keep your child engaged with Paint Draw Sparkles during car rides or when you're doing chores in the house.
Parents should be careful while handing over the app unsupervised to children because it features ads that may have in-app purchases.
Paint Sparkles Draw like your everyday art app that helps build motor skills and creativity in the child.
There are over 200 coloring pages in the app that allow children to be as creative as they want.
The app features coloring pages across 14 categories that have educational content or images such as monsters, cars, princesses, dinosaurs, and more.
Best Apps For Toddlers Final Words
Finding the best apps for toddlers can often be a time-consuming task. While parents may want to keep their children engaged, it is advisable not to promote excessive screen time amongst the toddlers, or it can be a problem.
According to the American Academy of Pediatrics, children younger than 18 months shouldn't have any screen exposure except limited video chatting. When you allow your child to have screen time, you should foster education and creativity in them.
Parents should focus on establishing screen time limits for children from a young age to be helpful while they grow up. The best thing to do is prevent any screen during mealtime or bedtime.
Best Apps For Toddlers FAQs
1. What are the pros of the best apps for toddlers ?
Many apps for toddlers feature interactive, educational content that plays an important role in developing motor skills and fostering creativity. It also helps to build their media and technical literacy. Parents must consider reviewing the apps before allowing their children to use them.
2. What is the cost of apps for toddlers?
Several apps for toddlers are available for free. Nonetheless, certain apps have limited accessibility features and require in-app purchases or ads. An app for toddlers usually ranges from $1 to $4. If you opt for a yearly subscription, many can range from $5 to $15.
3. What are the best learning apps for toddlers ?
All the apps mentioned above are aimed at fostering creativity and learning in children. ABCMouse and PBS Kids allow children to learn about alphabets. On the other hand, some apps allow children to learn about animals, their sounds, drawing, and making new letters. Every educational app aims at developing the motor skills