A burp cloths might sound like a bizarre proposal at the first thought of it since a lot of parents might argue on using a regular cloth instead. "Why should I invest in a separate piece of cloth for the burp or the spit up mess?" Is the most common thought that runs through any parent's mind.
However, what makes a burp cloth different from just any regular cloth is
A) it is designed only for the purpose of spit ups and hence is a lot more breathable, absorbent, soft and structured against your regular cloth and
B)  Burp cloths stay with your baby, on your baby, even in your absence. 
Burp cloths are absolute essentials for parents and babies as they not only help stay clear of the spit ups, but also, the milk dribbles, sneezes and all the random mess that comes with an infant.
Here are some of the best burp cloths of 2020. how many burping cloths do i need test of times and stay put, hold up even after multiple washes
1. Burt's Bees Baby Organic Burp Cloth- Pack of 5, $23
These really thick and well-structured burp cloths are made from really soft, organic cotton that can literally soak up all the mess your baby can potentially make. Each of the burp cloth in this pack comes in the dimensions of 16" x 11.8". These cloths are also designed to fold up quickly, easily for a neat and organised storage when not in use. This affordable set of ( can also be very well used as an additional layer on top of the baby's pillow or on the diaper table to help stay clear of the diaper change blowouts. Mammas on the internet have always reviewed all of Burt's Bees products with some major love and this staple burp cloth is no exception.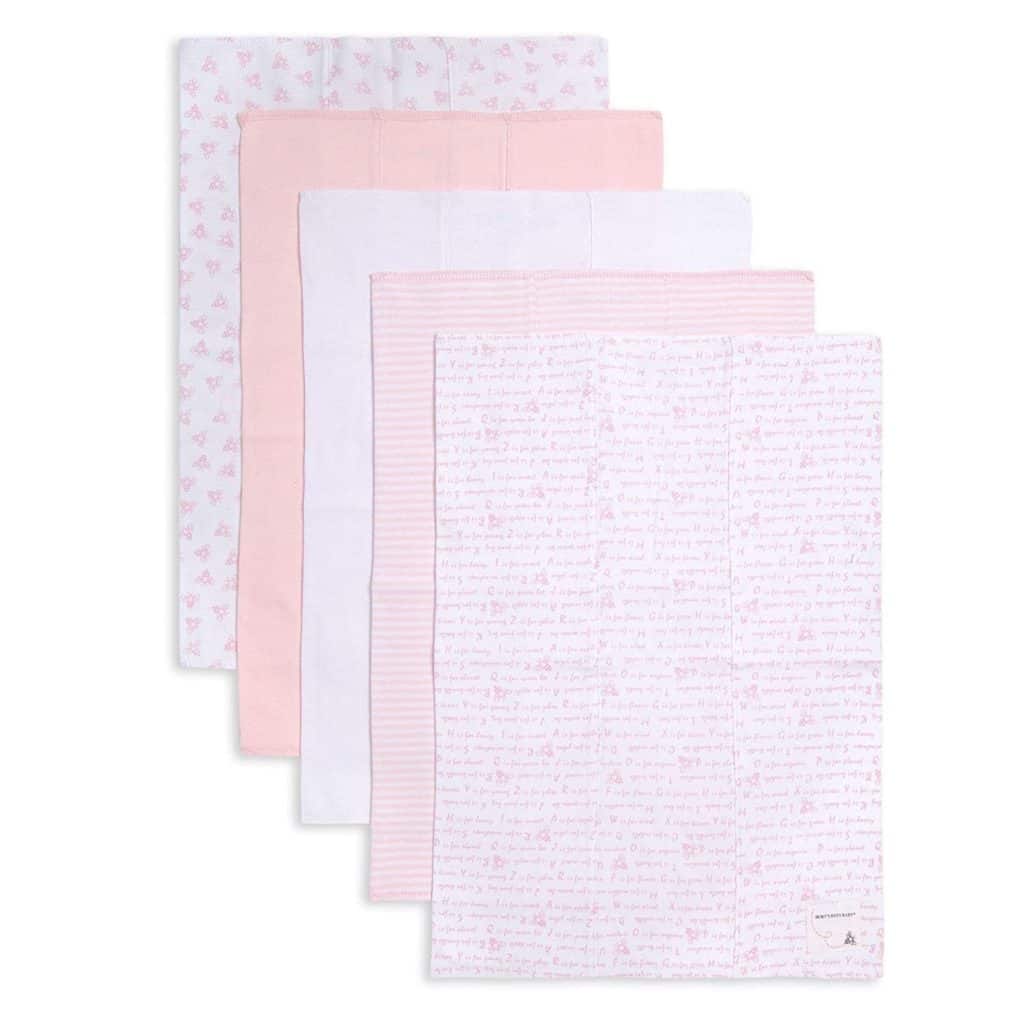 2. Copper Pearl Burp Cloth- Pack of 3, $19.95
These are the  Best burp cloths that look like they're specifically made for babies and mammas who like to have everything in style are available in some really interesting and colourful patterns. Available in prints like that of flowers, unicorns, dinosaurs, abstract patterns and even just simple lines, these burp cloths are made of a luxurious soft cotton, offering an all-rounder cozy coverage and soft absorption. Also featuring a middle layer of fleece, these burp cloths earn some extra points in terms of their absorbency and for keeping your clothes really clean. For the best part still, hear us fashion mammas! Copper Pearl actually even makes matching bandana bibs so you never ever have to be worried about having to give up on style while taking care of your little one. These fashionable yet highly functional burp cloths are sold in the extra-generous size of 21"x10".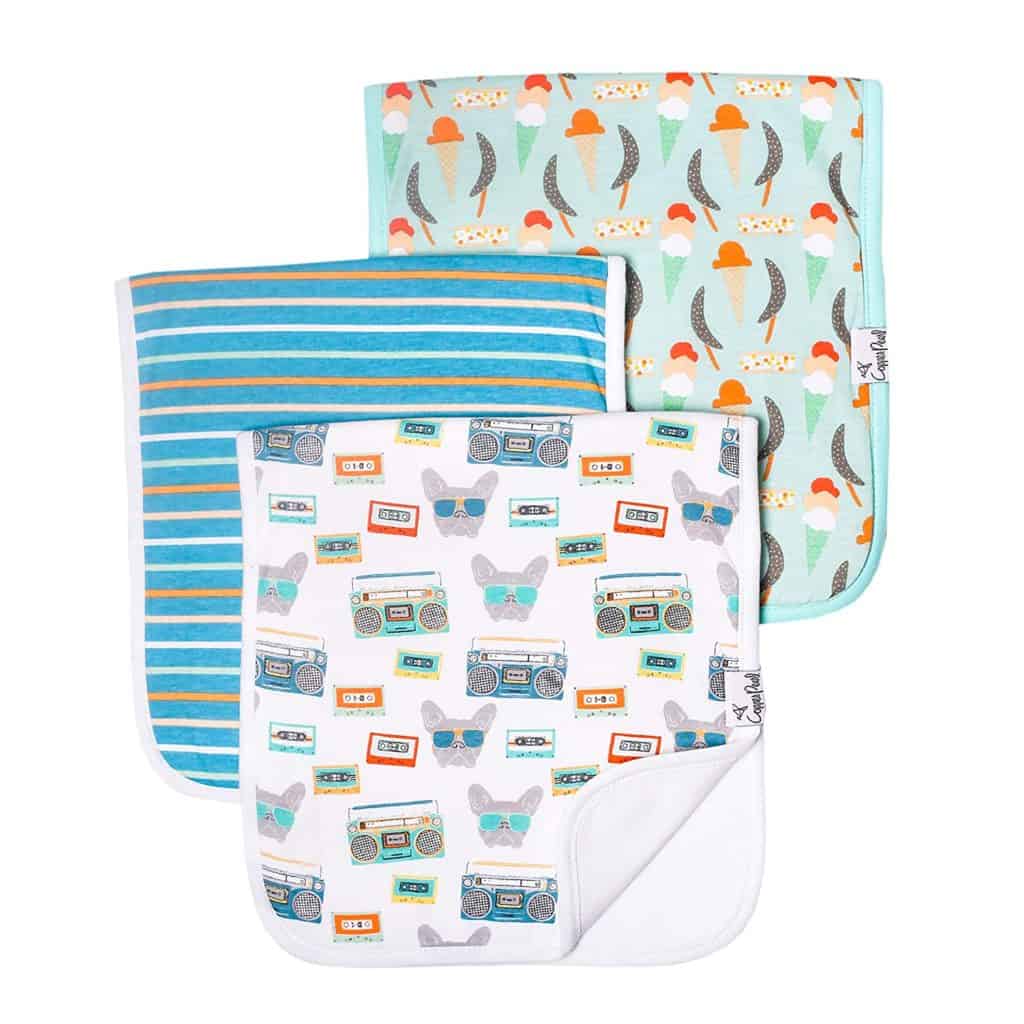 3. Aden + Anais Classic Burpy Bib Burp Cloth- Pack of 2, $22
Any seasoned parent or even a new parent who has taken spent even a little bit of time looking for cute baby products would know Aden +  Anais are well known and celebrated for their extremely adorable and classic patterns on various baby products. This burpy bib burp cloth, of course, features some really iconic prints by A+A too! These burp cloths are made in a soft, really really soft muslin cloth that comfortably doubles up as a burpy bib. Made Ima unique shape, this burp cloth is claimed to be no-slip and actually drapes over the shoulder in a way such as to cover both, the back as well as the front of the baby. All you need to do is- snap the sides together at the back and the baby is all covered! Though a little pricey at 22$, it's versatility of being able to double up as a bib does make up for it. These double duty burp cloths come in the dimensions of 9" x 23.5".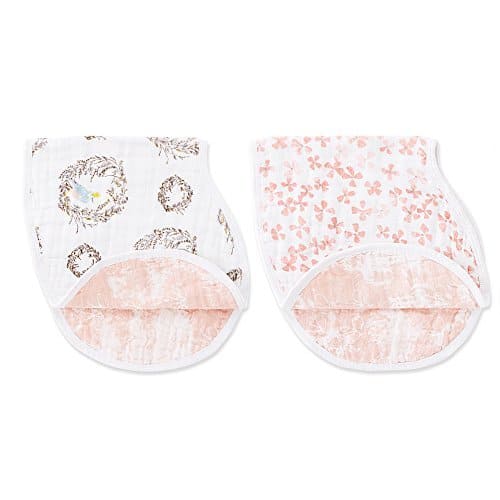 4. Little Unicorn Cotton Muslin Burp Cloth- $12
The little unicorn burp cloths come in some really unusual, whimsical and pretty designs, patterns that will have you go 'aww' in your first  glance. Made in a cotton muslin cloth that is also quilted for extra softness, this baby burp cloth will become your w one's favourite in no time! This cushy cloth comes is 100% machine washable for some extra brownie points. What makes these even better is the fact that their unique shape lets you place it on your baby's chin while feeding as we all know it already- feeding is the time when babies are most likely to spit up and create some really nasty mess.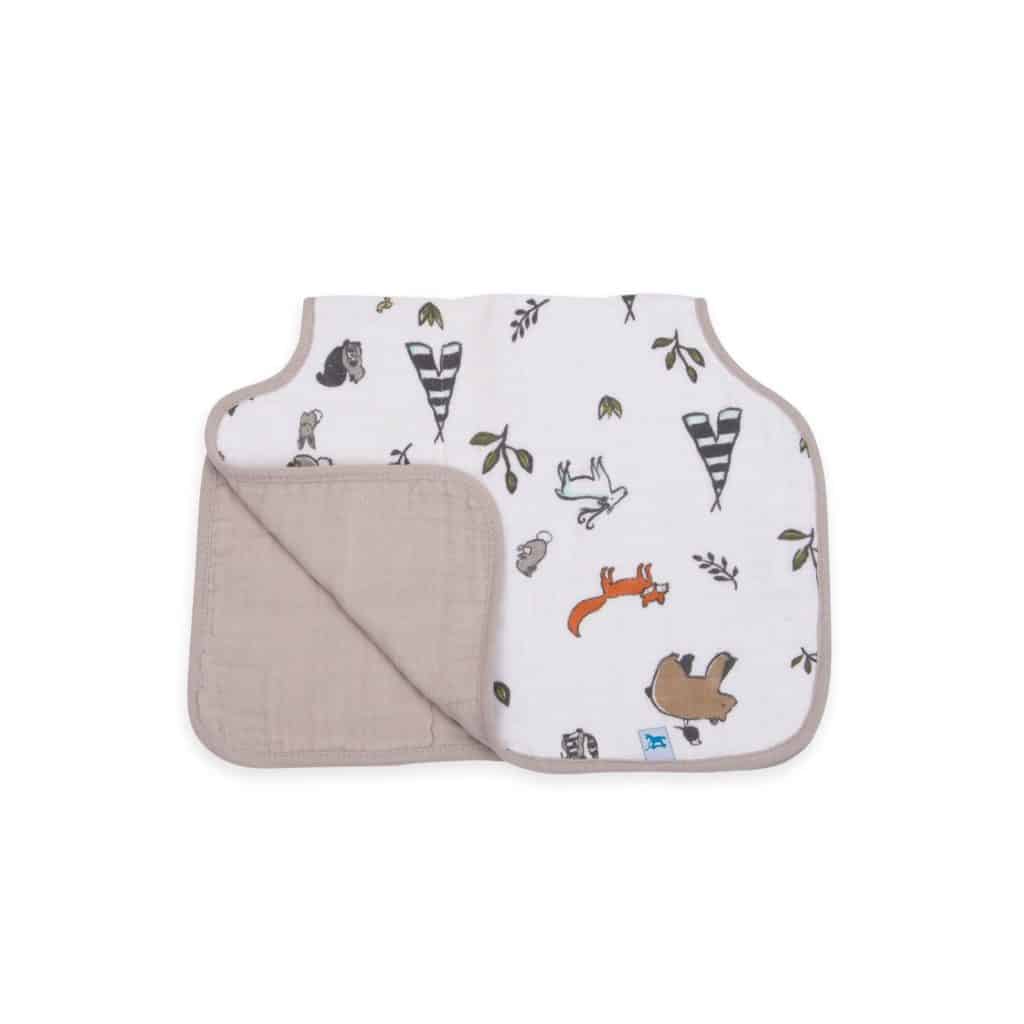 5. Green Sprouts Organic Muslin Burp Cloths - Pack of 3, $24.99
Also made in an organic cotton material like that of the Burt Bee's burp cloths, these green sprouts burp cloths are still a little different as they are a soft, fine blend of soft muslin with the organic cotton. These thick, impressively sized burp cloths are available in the dimensions of 10.4"x 8.9" and are very similar in shape to that of Aden Anais burp cloths, albeit sans the snap closure feature. These soft, plush burp cloth features not one but four absorbent layers for the added assurance of complete absorbency and clothes that will remain as neat and spit-free as when you first wore them pre baby handling! Spitting.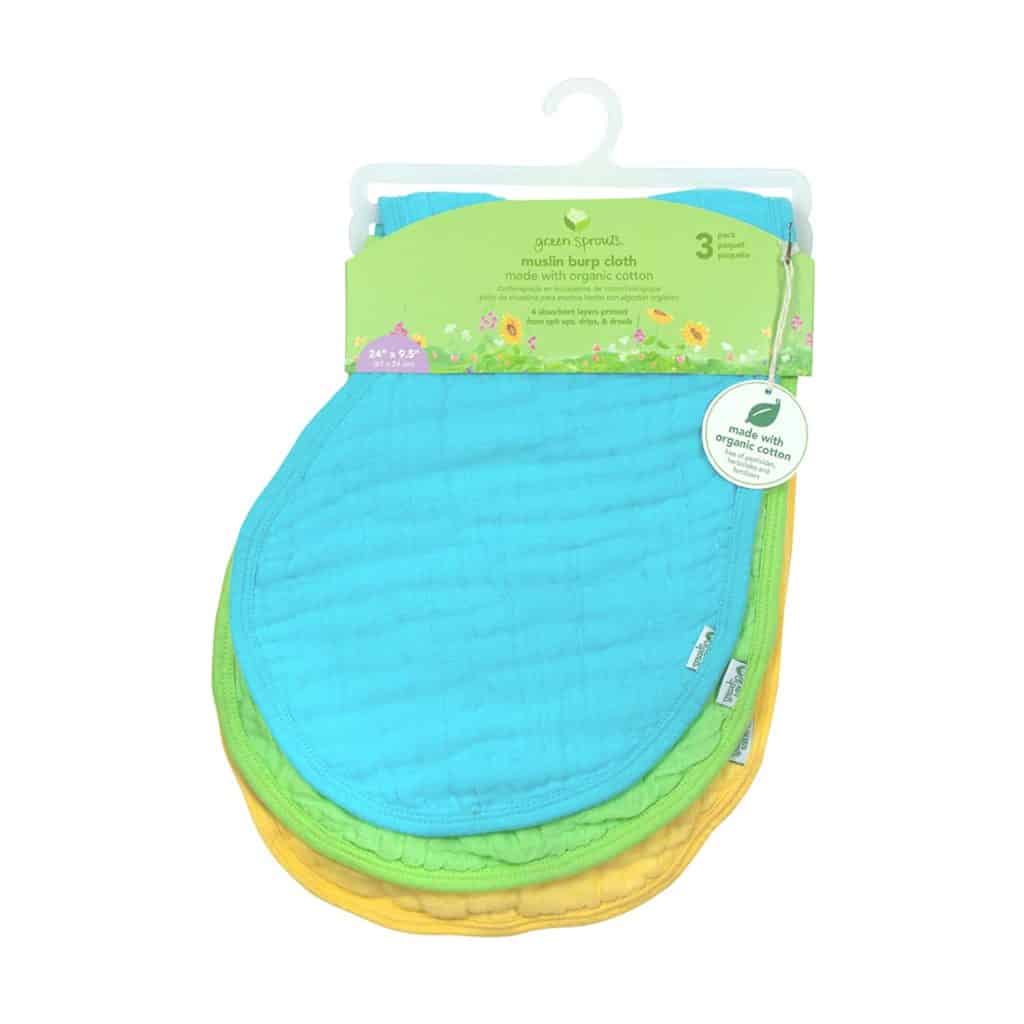 Handling a baby sure can tend to become a little messy and ugly, exposing their hidden dirty side against the otherwise cute and adorable tendencies. However, trust us, with burp cloths it does not really have to be! While contemplating on what burp cloth could be the best, always look for a piece that is soft, absorbent and offers high coverage to keep yourself and the baby off of all the mess as much as possible. Burps, food spit ups, unannounced sneezes, milk dribbles and random explosions of saliva- no matter what, you as a parent would obviously always love to take care of all your baby's nuances, (hey, we got you!), and why should you not? Is that not a part of Parenthood Bliss anyway?