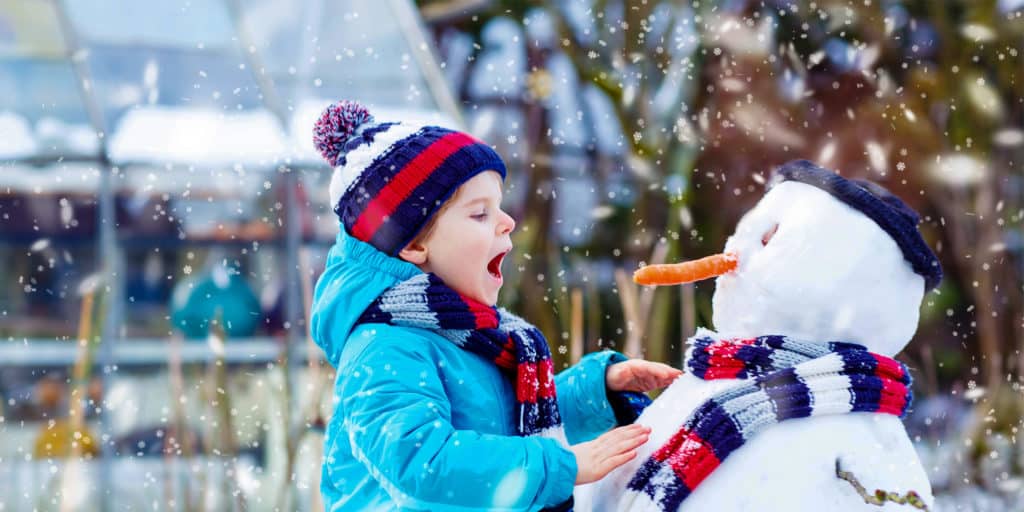 Getting your little one the best baby winter clothes in the cold weather, be it the baby snowsuit, snow boots, or one that is water-resistant while providing warmth could be quite a struggle for parents. This is because there are varieties available in the market, but hardly any work according to your preferences. Enter Parenthood Bliss!
We understand that the colder temperatures might not be loved by all as they tend to freeze our hands and feet, but everyone can agree that a toddler snowsuit or any of the baby winter clothes add to their cuteness and is for sure the best part about winter.
Purchasing the best winter clothes for babies is all about striking a balance between warm clothes and those that tend or result in overheating. This is why before you prepare for shopping, think of the climate, as well as your lifestyle. Or, understand if you require long walks or end up in cars to reach places. This will help you decipher between the choices available in the market.
Furthermore, to make things easier for you, we have accumulated our top picks for the little ones' winter clothing. Read on to check them out!
9 best babies and toddlers cold weather clothes
1. Zutano Cozie Fleece Elf Romper winter baby clothes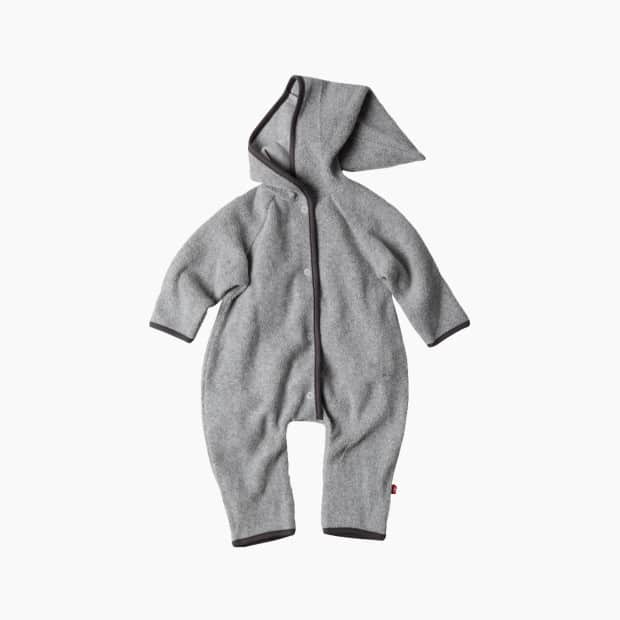 Zutano Cozie's fleece romper works as a perfectly thin layer piece for the winter season. So, keeping in mind the layers needed, slip your baby into the outfit or the simple footie to keep the baby warm and nice. It also features foldover hand and foot cuffs which means there are fewer items to keep track of as you wouldn't need to now worry about the baby's mittens or booties.
So, if you are worried about the car seat considering if the infant would slip off, you need not! All thanks to their thin layering, the slipping from the car seat is nothing to worry about!
2. Primary Baby Puffer Suitbaby clothes
These Suitbaby one-piece puffer long-sleeved clothes are one of the best no-frills for babies and toddlers and make a perfect winter staple. It is made using a durable windproof, water-repellent fabric and features fold-over mittens and footies to keep the little ones extra warm. The cloth is not too bulky therefore, it does not restrict the baby's movement.
3. Zutano Cozie Fleece Booties baby clothes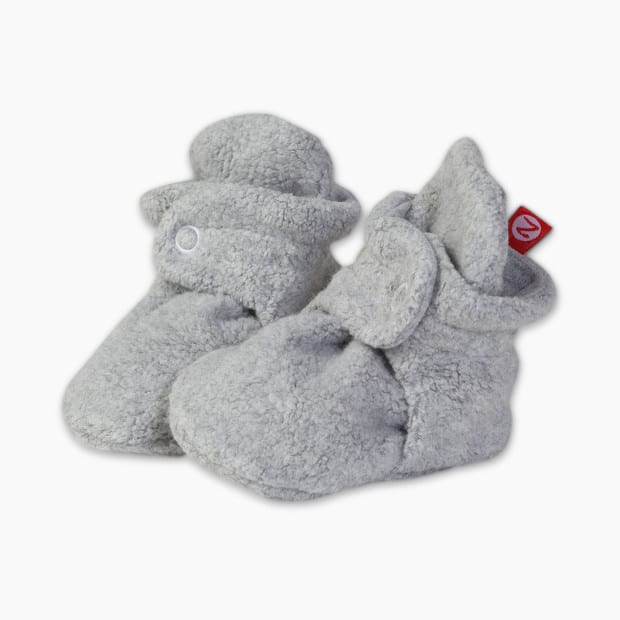 These toddler booties are considered to be a must-have in order to keep the little tiny feet warm. It features a two-snap closure with an ankle elastic that keeps it in place. However, the outside of the booties is made using sherpa fleece with the inside lined using solid cotton interlock providing warmth so make sure you do not make the baby wear extra warm socks as it could lead to overheating.
If you are looking for baby walking shoes instead, check it out.
4. ZOOCCHINI Knit Mittens toddlers and babies clothes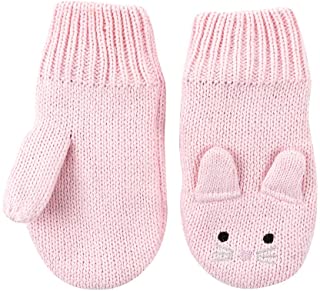 Purchasing these Zoocchini knit mittens may earn you a fortune as they are super cute and provide warmth. The kids can make use of the double-layered and fleece-lined structure, crafted from high-quality sweater knit yarn with no itching but stay warm.
5. Magnetic Me Fleece Pram babies and toddlers cold weather clothes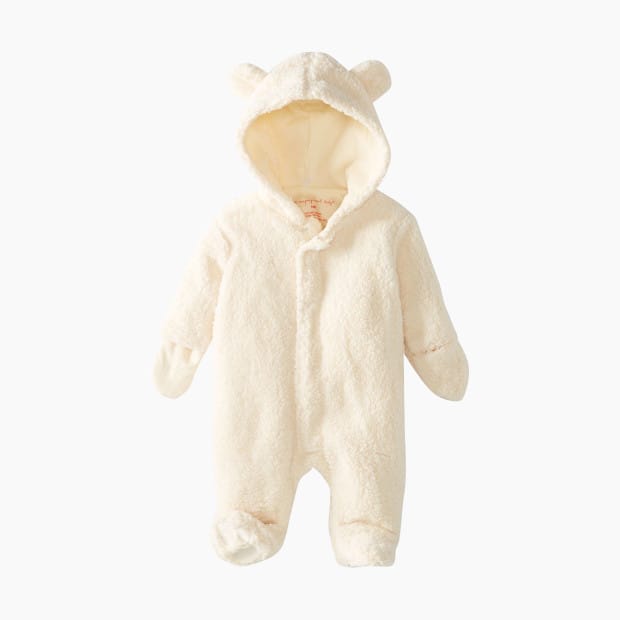 Parents love these Magnetic Me Flee Pram clothes as they are super cozy fleece suits that work perfectly as and when the temperature dips. The pram of this baby suit outside is made from Sherpa fleece with combed cotton inside and even has adorable built-in mittens. Another reason for this to hit the parents list is due to the zip-up design that makes it easy to wear and take off with the magnetic closure that makes it faster as compared to the buttoned clothes.
While you are hurting outside, don't forget your baby strollers and baby bottles! You don't want to make the little one's cranky while you're outside.
6. Woolino 4 Season Ultimate Baby Sleep Bag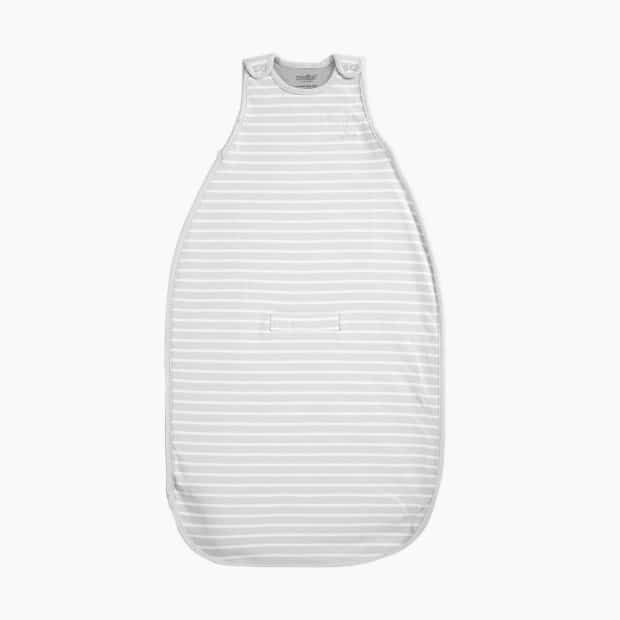 Woolino's ultimate baby sleep bag keeps the baby warm all night long, irrespective if there is snow or a normal chilly night. This versatile sleep sack features to be lined with Merino wool, a fabric regulated naturally as per the temperature providing warmth. So, make sure you do not use a blanket while the baby is asleep but a lighter covering as it could lead to overheating.
7. Widgeon Warmplus Favorite Jacket cold weather baby clothes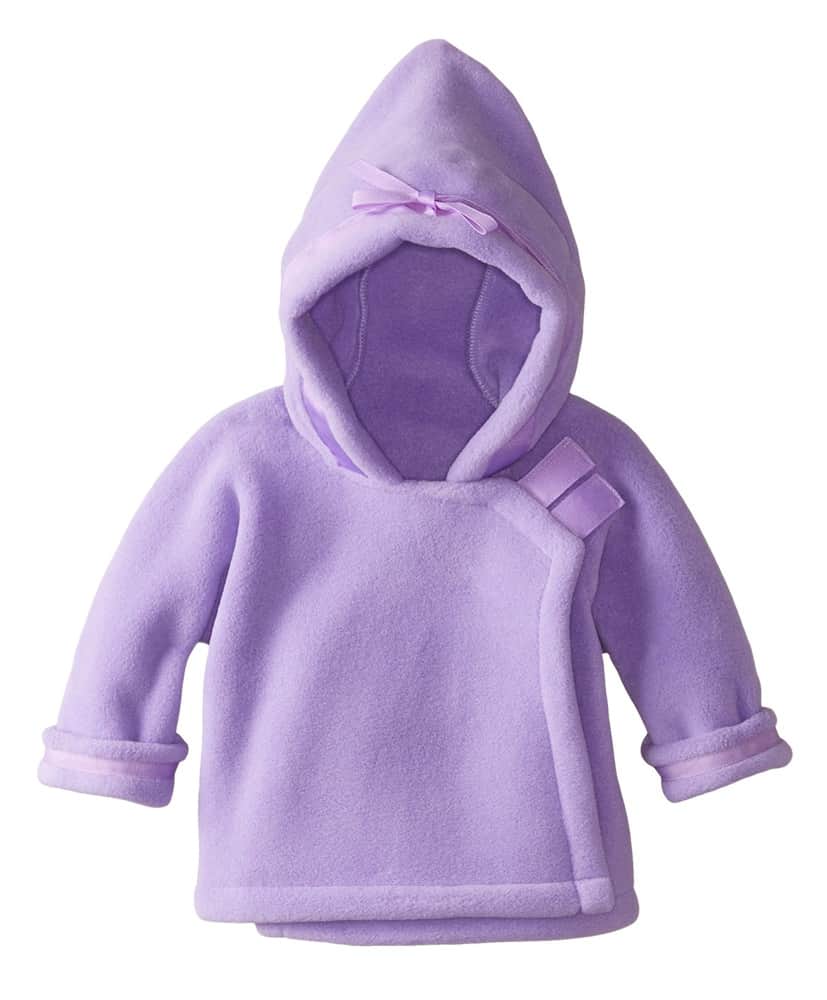 Along with this fleece baby jacket, you get a unique flap-over-flap design that has a velcro inbuilt closure that makes it easy to wear and take off. They also feature an extra warm layer in the front with a grosgrain ribbon around the hood that is adorable as well as functional, so you can tighten for a snug fit around the baby's head.
8. Copper Pearl Top Knot Hat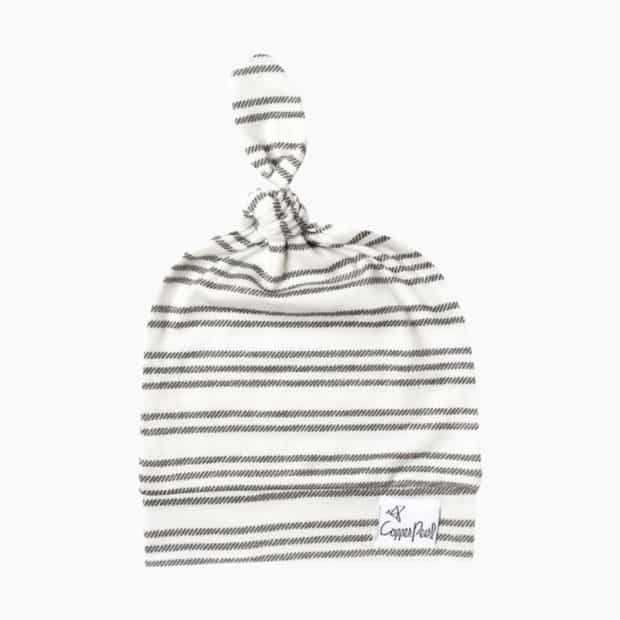 This Copper Pearl top knot simple top is a winter baby staple to buy. It features to be soft, adjustable, and stylish while keeping the toddler's head warm during the cold weather.
9. Carter's Zipper Footie with Snap-Pack of 2 toddler clothes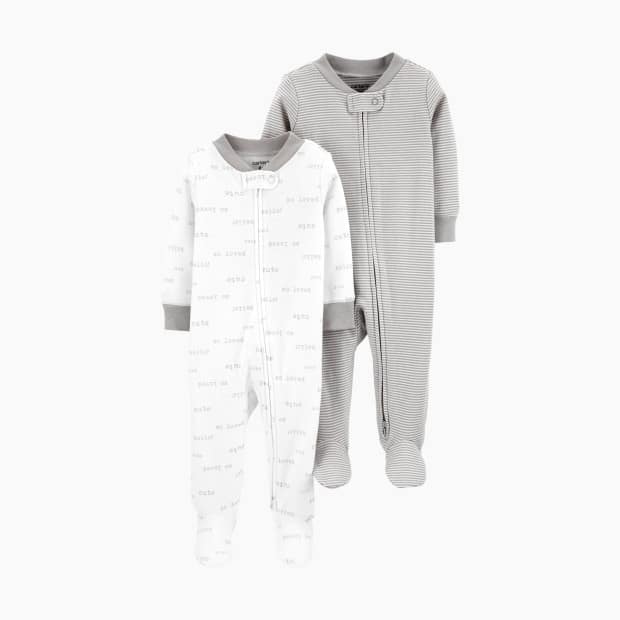 Carter's footie is a zippered one-piece designed especially for the cooler months. They can be used during both, day and nighttime as they help the baby stay warm and comfortable. Adding on, these come in a pack of two and are made from 100% cotton with a front zip for ease.
Winter baby clothes for the cold weather is not an option but an essential, therefore, it is crucial for the parents to pick the right warm clothes that are not only good and comfortable but are also durable in nature. This is the reason we have curated the list above to make things easy for you. Also, it is best to also have a go-to baby clothing store to help prevent future hassle.
Best Winter Baby Clothes FAQs
1) What should babies wear in the winter season ?
It is recommended and considered best to layer baby's clothing. This will help trap the heat between the layers. So look for thin cotton clothes and start with a thin sleeper onesie, add on if needed. Think long-sleeved shirts and pants or a snowsuit if the little one is in quite cold temperatures.
2) Should a baby wear socks in bed ?
There is no harm in wearing socks to bed if the toddler feels rather safe or it's a little chilly. Also, making sure that the toddler is comfortable, helps them have a restful night's sleep.
3) How do I know if the baby is cold at night ?
Parents can check if the baby is cold at night by feeling the nape of their neck and notice if it's sweaty or cold when you touch it. However, in place the baby is too warm, you will see that they have flushed cheeks, or may breathe rapidly if overheating.