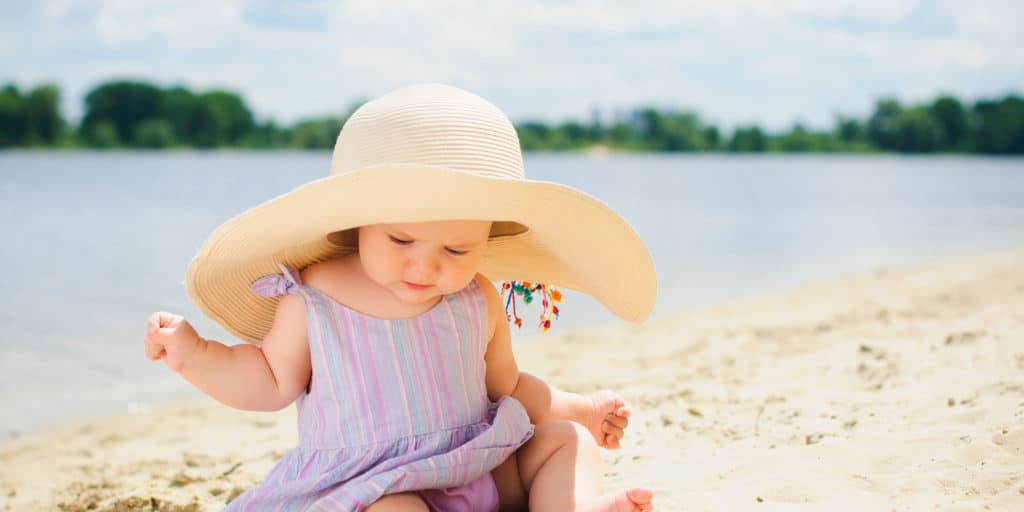 Best baby sun hat, Sun rays on our back and faces feel amazing after winters, but what about the damage the UVA and UVB rays can cause? The sun can damage the sensitive skin of your babies and hence they need protection from the sun. Who wouldn't want their babies to spend maximum time playing out? But their only concern is the sun.
Well, worry not, because there is a great solution to protect your child. Sun hats for babies and baby sunglasses are some of the best ways to protect your baby's head, neck, eyes and shoulders alike. Also, one cannot deny the fact that a baby sun hat and sunglasses looks extremely dope on your baby, too!
There are many choices to choose from. This makes it confusing as to which best baby sun hat should you get for your little one? Here we are to help you choose the best baby sun hat.
10 Best Baby Sun Hats For Your Baby
1. I Play Baby and Toddler Sun Hat: Best Baby Sun Hats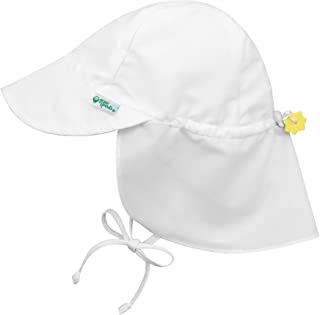 A toddler sun hat is a wide oversized hat with UPF 50 sun protection, that will cover your baby's skin to keep it protected from the harsh rays of the sun. They come in various colors including bring and neutral to match your outfits.
Don't worry about the hat flying during windy situations, as this is a sun hat with a chin strap, this can be used to keep the hat anchored to your child's head. This wide-brimmed hat can be washed easily as well. Just toss it into the washing machine and get it cleaned. The toddler sun hat also has an adjustable chin strap so that you can tighten and loosen it as per your child's head measurement.
2. SunBusters Flap Hat: Best Baby Sun Hats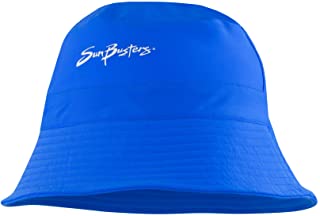 There are plenty of hats that will provide sun protection, but very rare baby sun hats will provide comfort to your child. Sun busters flap hats will surely be loved by all, especially boys, as the cool orca design will definitely attract them. It has long flaps on the sides to protect your baby from the sun.
These lightweight flaps cover the head and the ears while providing breathability to your kid's head.
With a UPF 50 rating, this best baby sun hat is made of swimsuit material. Hence these hats are best when you and your little one are enjoying a good time at the beach. Make sure you measure your child's head before making the purchase. This will avoid the size issues that you will face.
3. Tuga Girls Reversible Bucket Sun Hat: Best Baby Sun Hats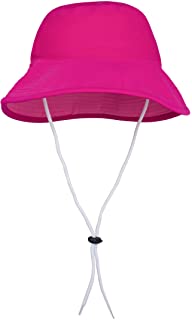 A two-in-one business! Yes, this is what a bucket sun hat can be described into. Imagine getting two different patterns and colors in just one sun hat? You can reverse the hat and switch to another color instantly. This will surely be your little one's favorite.
This best baby sun hat blocks 98 percent of UVA and UVB rays hence helping sensitive skins too. The chip strap is adjustable. They also have a breakaway chin strap. This wide brim sun hat comes in four different sizes and you won't regret this pick!
4. Outdoor Research Helios Sun Hat: Best Baby Sun Hats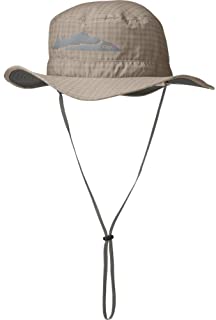 With a removable chin strap and a UPF of 30, this best baby sun hat is a must-have for protection from the sun. These are called unisex hats by many, but it is best suited for boys than girls. The wide brim sun hat has a headband to keep the moisture away from your child's forehead.
They come in different sizes and are lightweight. Easy to dry, these best baby sun hats are best suited for a beach day as they can soak in excessive sweat.
5. Sunday Afternoons Kids Play Hat: Best Baby Sun Hats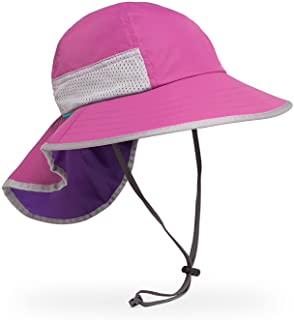 Baby sun hats should provide protection to your baby, and hence kid's play hat can be considered as one of the best baby sun hats. This sun hat for kids will guard the neck. You can choose from a variety of color options and hence make your little one look adorable. The chin strap of the hat is adjustable.
The specialty of this best baby sun hat is that it has a floating foam core and the veil of the hat on the back fully protects your baby's neck. This is made to protect babies from the sun, has a breakaway chip strap and it gives a UPF 50 sun protection.
This hat is a durable and safe sun protection hat for your baby. It definitely gives value to money.
6. My Swim Baby Sun Hat: Best Baby Sun Hats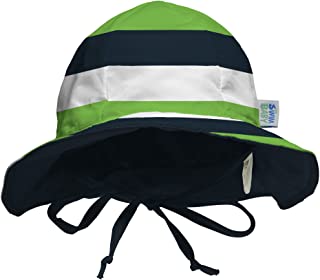 If you are looking for a simple sun protection hat then a swim sun hat is the right choice for you. Get all the basic features for your baby in one hat at an affordable price. This hat can be washed in the washing machine and it has a chin strap to keep the sun hat attached to your child.
This sun hat not only protects your baby from the sun but is also water-resistant. A wide brim of this hat protects your baby even from the most harmful sun rays. It is best to use while at the beach as it is water-resistant. This hat can rightly be called the best sun hats for kids.
7. Muryobao baby Girls Ponytail Summer Sun Hat: Best Baby Sun Hats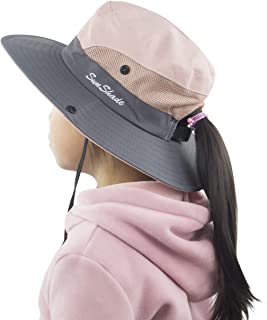 Sun protection hats are a must. But when it comes to wearing the hat while you have your ponytail on is a big task. Here's when Ponytail summer hats come into the picture. It has a ponytail hole that is specially designed for girls, which is perfect for pulling messy buns or ponytails. This sun protection hat comes with UPF 50 protection. Your child is sure to fall in love with this hat.
8. N'Ice Reversible Aussie Kids Sun Hat: Best Baby Sun Hats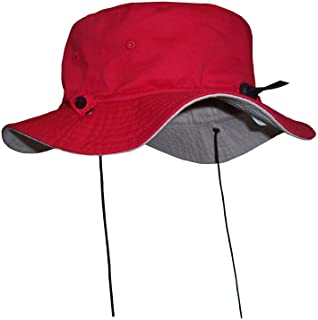 Looking for a great sun hat for your kid with an amazing chin strap? These are reversible sun hats adjust to three sizes and accommodate growing children.
These caps with a chin strap and wide brim come in affordable ranges and the plus point is that they will last for years. They have elastic straps and it secures your child's head. The wide brim provides extra protection. The UPF factor isn't mentioned but there are dual layers to the hat.
9. FURTALK Baby Sun Hat UPF 50+ UV Ray Sun Protection Cotton Toddler Hats for Boys Girls Grey: Best Baby Sun Hats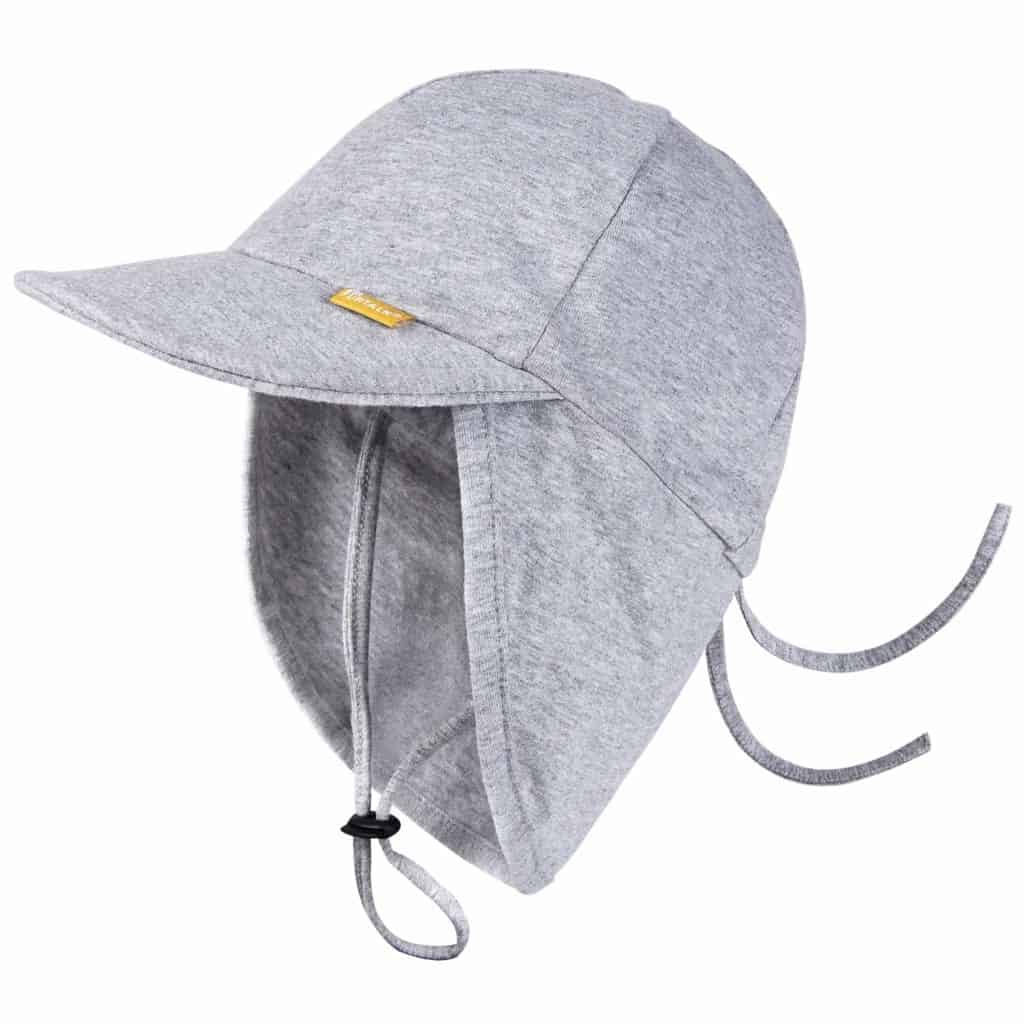 Furtalk Baby Sun hat with UPF 50 lets your children play in the sun as long as they want. The slider chin strap makes it easier to use. It is made up of 95% cotton and comes in two different sizes. The first size of the hat is for the newborn and the second size easily fits toddlers (2 -3 years). The slide-in adjustable chin strap makes the hat more convenient for kids. So get one of these hats and head to the beach.
10. Swimzip Adjustable Sun Hat: Best Baby Sun Hats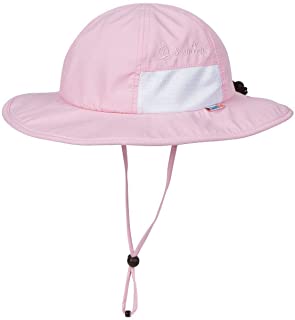 With an adjustable head and chin strap, this brimmed hat for protection from the sun.  is made keeping safety in mind. You can trust this brand and wear it on the beach without any hesitation.
The hat is really comfortable for young kids and toddlers and it is made in such a way that it will last for years without getting floppy due to wetness. They come in different sizes and colors
What to Look For When Choosing the Best Baby Sun Hat
In order to get rid of sunburns, one needs sun hats for the same. This becomes more challenging when you're choosing hats that offer protection from the sun for your baby. Here let us list a few of the factors that one must be looking for before choosing a sun hat for their little one.
UPF 50 is considered the ultimate protection against the sun. Before you buy any hats, make sure that they have UPF protection. Confused which one to pick from? We got you covered with a whole list of best baby sunscreens too!
Your child won't like to keep a hat on for a long time and this is when you can make use of chin straps. Adjustable chin straps keep the hat securely in place against a variety of forces. The chin strap will also make your baby look adorable. Make sure you adjust the chip strap of your baby before they go in the sun.
No one likes to sweat a lot, hence make sure that the wide brim hats you buy provide enough space for airflow.
Having a wide brim will protect a baby's eyes and face, as well as neck and head from any sun exposure to these areas and offers relief from sun glare as well. These types of hats even come with a chin strap.
Best Baby Sun Hat FAQs
1. How can I protect my baby's head in winter ?
Babies lose a lot of heat through their heads and hands, hence it becomes more important to get hold of a soft baby cap and lightweight mittens to provide your toddler with warmth. An extra pair of mittens can be kept ready if your baby is a thumb sucker.
2. How long should I keep a hat on my newborn ?
Every child needs a hat in the winter as it keeps them away from the cold. One can feel free to keep putting a cap on the baby as long as the baby looks comfortable.
3. How should I dress my baby at night in winter ?
Always make sure that you dress your baby in an additional layer of clothes than what we usually wear to bed. In colder months, opt for a long-sleeved onesie or a heavier sleep sack or swaddle.