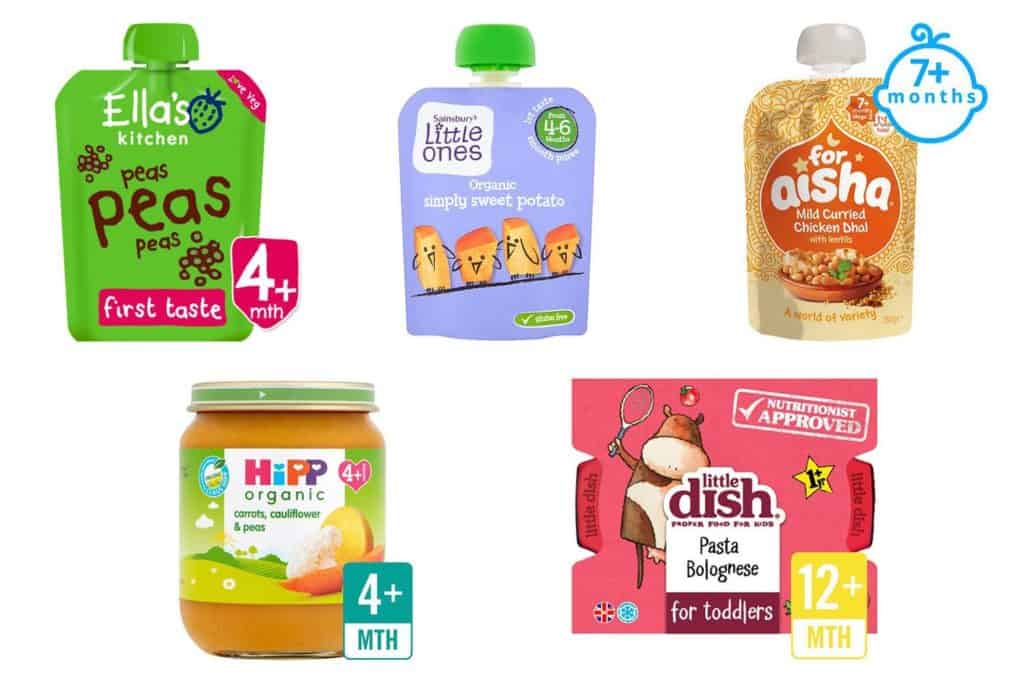 When the choice between choosing the best baby food comes in, it's only safe to say that there are numerous options to pick and choose from in the market. These include food in purees, jars, organic, pouches, and subscription services.
To start with solids might sound fun but it brings with them lots of choices, and questions for parents.
Best Baby Food - When To Start With Baby Food?
By 6 months of age, babies are required to feed solid food along with breast milk or formula for the growth and nutrition of the baby. If the baby spits the food out refuses to consume it, they are probably not ready as yet so be assured or get in touch with your pediatrician.
How To Start With Baby Food?
According to Dr. Agnese in New York, the best time to feed your baby solid is as soon as they wake up and are alert to know if they are hungry or too full.
What are the Best First Foods for Babies?
The infant cereals were known to be the first recommended solid foods for babies traditionally as they have a bland taste and added iron. But pediatricians now agree on giving your baby vegetables, fruits, and meats as the first food.
What To Avoid For Infants Who are Younger Than One Year Old?
Choking hazards caused by consuming nuts, popcorn, or even grapes
Honey as they risk the infant botulism
Foods that have added sugar or salts like juice, herbs, and spices
Unmodified cow's milk, unlike the full-fat yogurts and cheeses that are perfectly fine for babies.
Allergens were first avoided but with new research, Dr.Agness approves of it as exposure to highly allergenic foods helps decrease the risk of food allergies.
What Makes the Best Baby Food?
To figure out the best food for the baby is quite a hefty task for both you and your baby. There are many factors to keep in mind, such as ingredients, availability, taste, and cost. However, here are a few things to keep in mind :
Read the labels – Stick to food that has real food contents in them like herbs and spices and no corn syrup, sugar, and salt.
Always choose oats over rice – Even if you plan to give your baby cereals, go with ones that have oats in them and other grains like wheat and barley.
BPA-free – Always choose BPA-free food.
1. Plum Organics Stage 2 Fruit and Veggie Pack: Best Baby Food
This is an organic baby food brand with unique food and flavors for every stage of a baby's solid journey. Plums are perhaps a great choice as they are non-GMO, organic, and do not contain salt or sugar. These are available for all early single foods eaters like mangos and sweet potatoes to the later stage fruit and veggie, and toddler too.
However, Plums are Certified B Corporation, non-BPA, and have a smaller overall environmental footprint compared to other glass jars.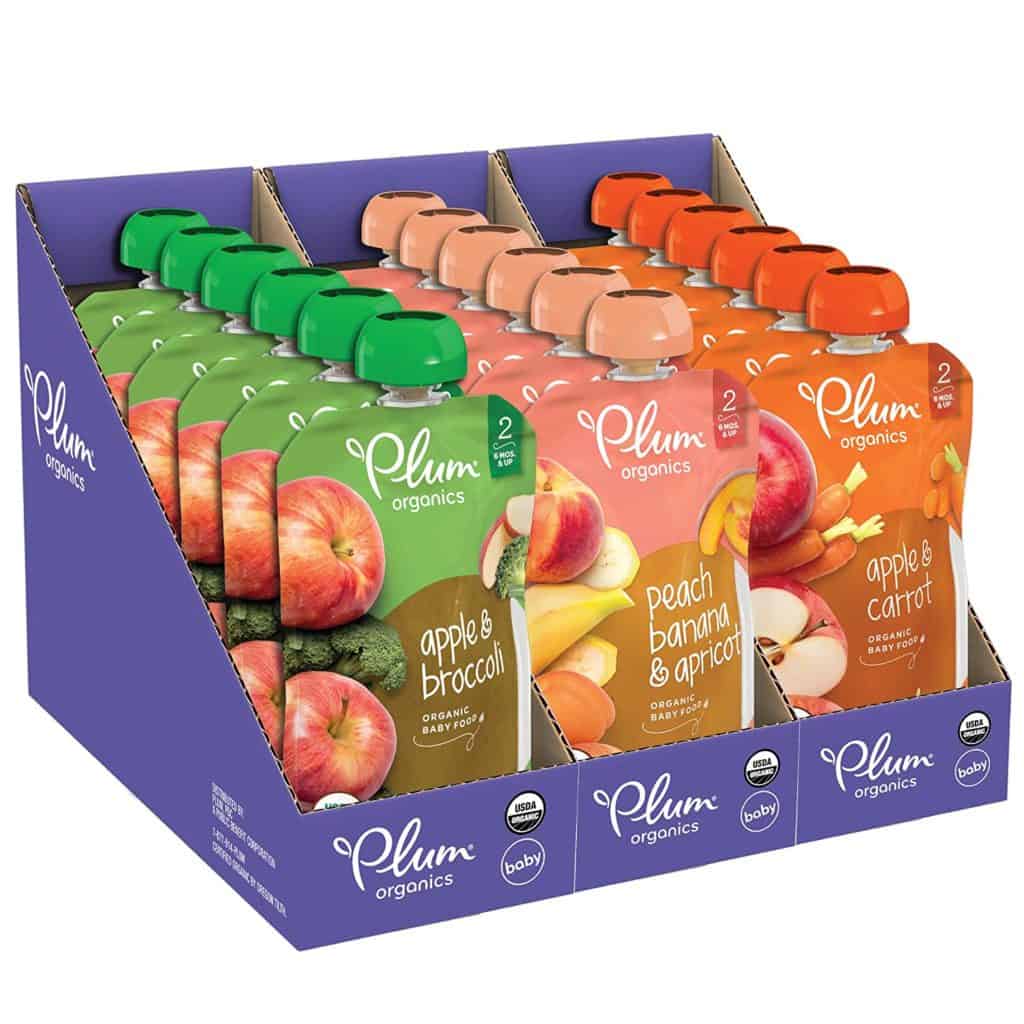 2. Happy Family: Best Baby Food
Irrespective of many experts that do not recommend pouches, you can't deny the ease of this modern baby food innovation. Pouches are great when they have to be eaten on the go. It contains a huge variety of organic vegetables, fruits, grains, seeds, vitamins, and nutrients.
They also have a lovable selection of flavor blends like apples, kale, avocados, carrot, mango, and sweet potato.
Many times food pouches might not come across as a big deal but do provide you baby to sit in a high chair and eat just as an educational experience. The baby needs the practice to chew and swallow.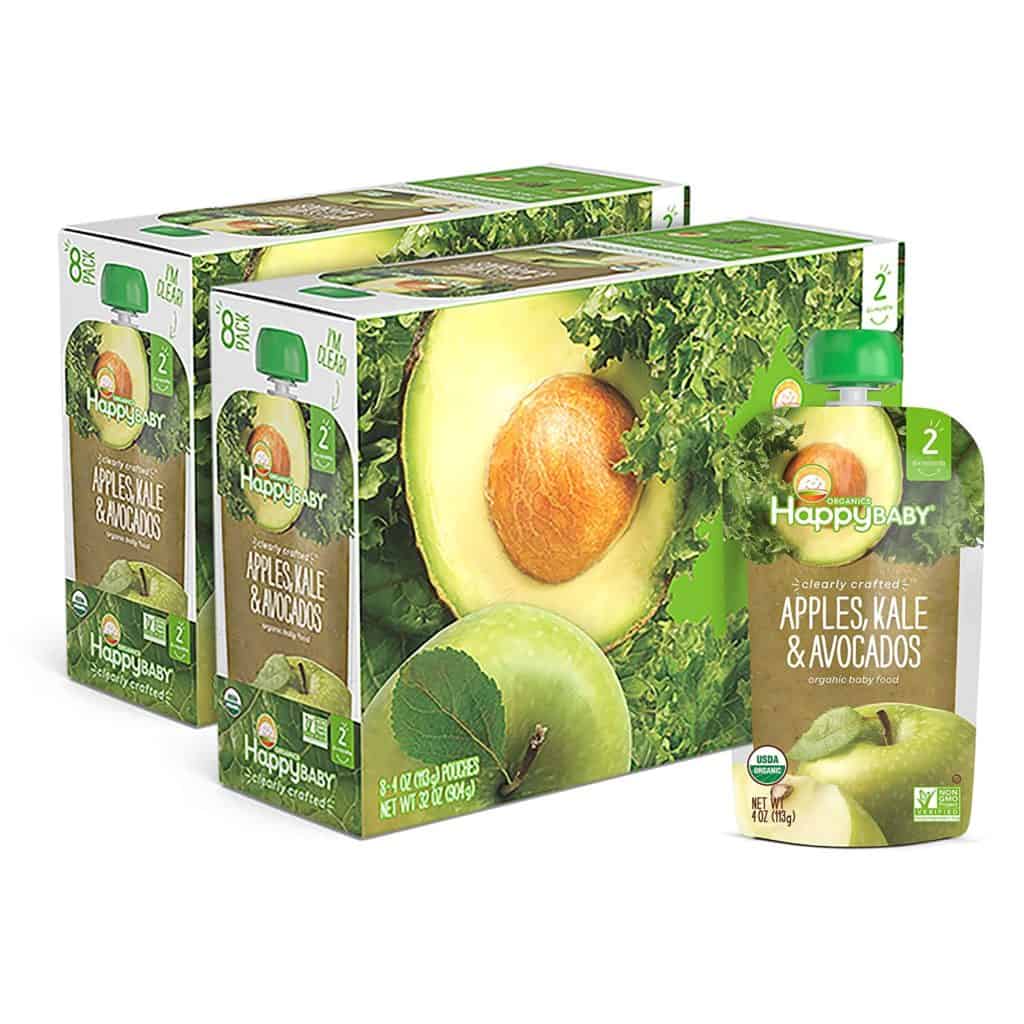 3. Mama Bear Organic Baby Food: Best Baby Food
It is an organic baby food with no artificial colors or flavors and is certified by the USDA organic. The Mama Bear Baby Food is made from non-GMO ingredients available at a lower price compared to other popular baby food pouches.
Please note, they come in Stage 1 for babies of 4 months and up to Stage 2 for babies over 6 months.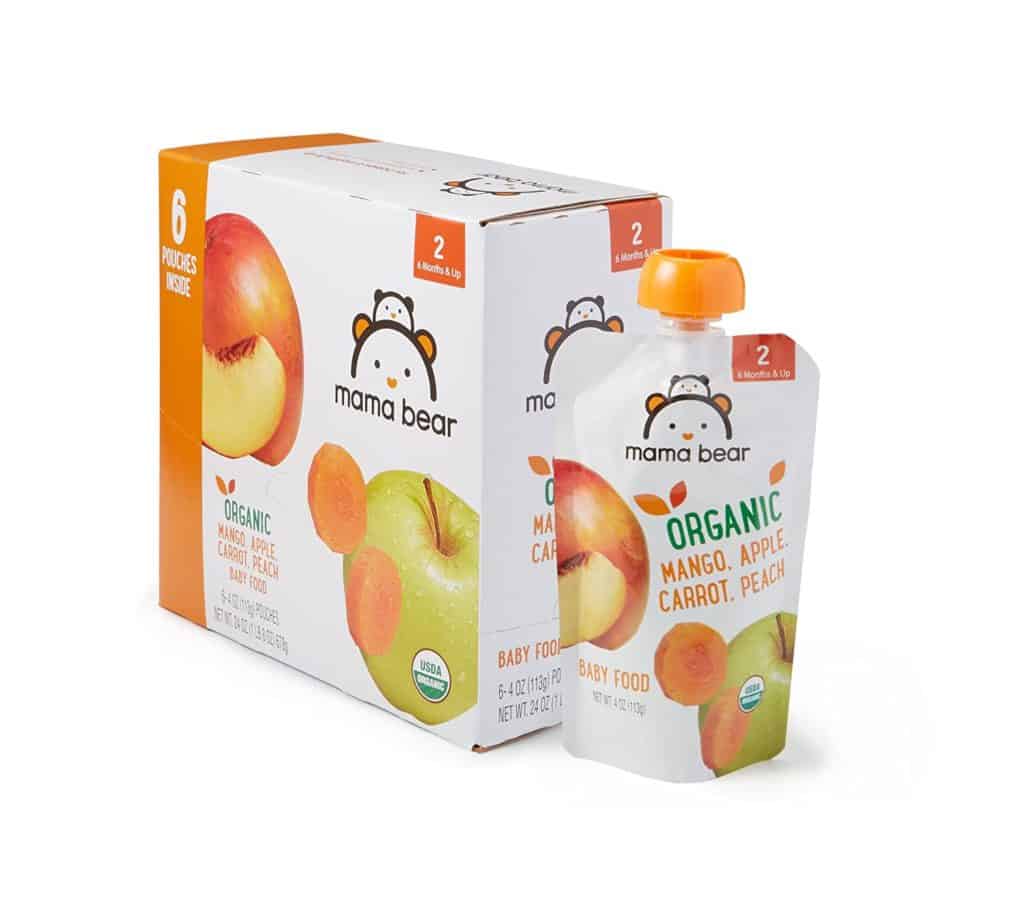 4. Beech-Nut Organics: Best Baby Food
The Beech-Nut is simple and comes in a jar of baby food available in both organic and natural options. They contain the exact ingredients in other real food with no artificial taste added. It has single-flavor purees for new eaters and is blended with fruit, veggies, and grains for later eaters with heartier textures making the eating experience exciting.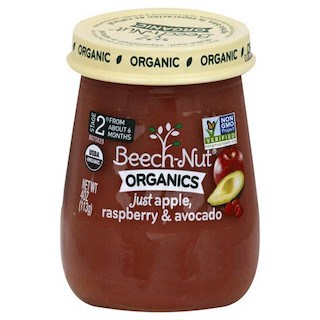 5. Little Spoon: Best Baby Food
Little Spoon delivers fresh baby food right at your doorstep. Simply visit the brand's website, take a quiz concerning your baby, and sit back. Your personalized meal plan will appear using over 80+ organic ingredients. Its unique flavor blends carrot, mango, coconut milk, turmeric, and kale white bean pear basil quinoa. Isn't this exciting and homily?
With all the exciting things to offer, you'll probably end up paying a hefty price for the convenient service. Also, remember to adjust your delivery schedule.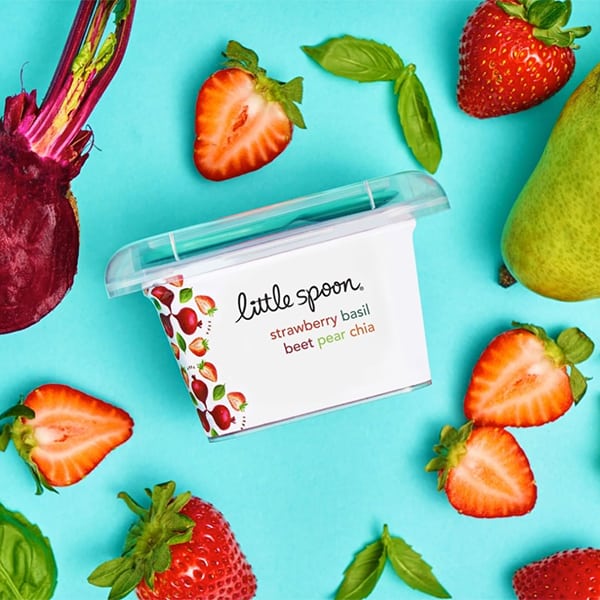 6. Once Upon a Farm: Best Baby Food
Do you like the idea of fresh baby food but don't want a subscription service? Here is what you need. Once Upon a Farm was started as a mission to provide all kids with real and fresh food.
They use organic ingredients cold-pressed to lock in nutrients that come with food cups and a spoon for feeding with the pouch and it's good to go.
As the ingredients are fresh and are cold-press, you need to store the cups and the pouches in the refrigerator.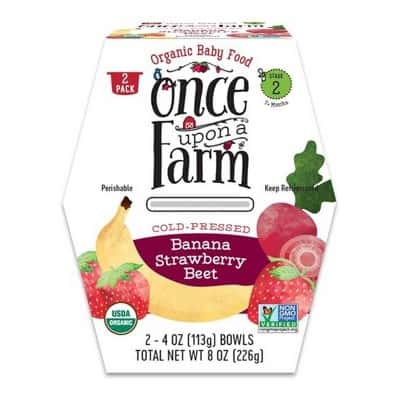 7. Sweet Potato and Banana Organic Teethers: Best Baby Food
This is the modern version of the classic teething biscuit. They are perfect for teethers that look for something to chomp on soothing their aching gums. The Organic teethers are made from organic ingredients and these wafers are dissolved easily in the mouth of the baby and contain no artificial flavors.
The wafers are individually wrapped that are perfect to throw in the diaper bag once done.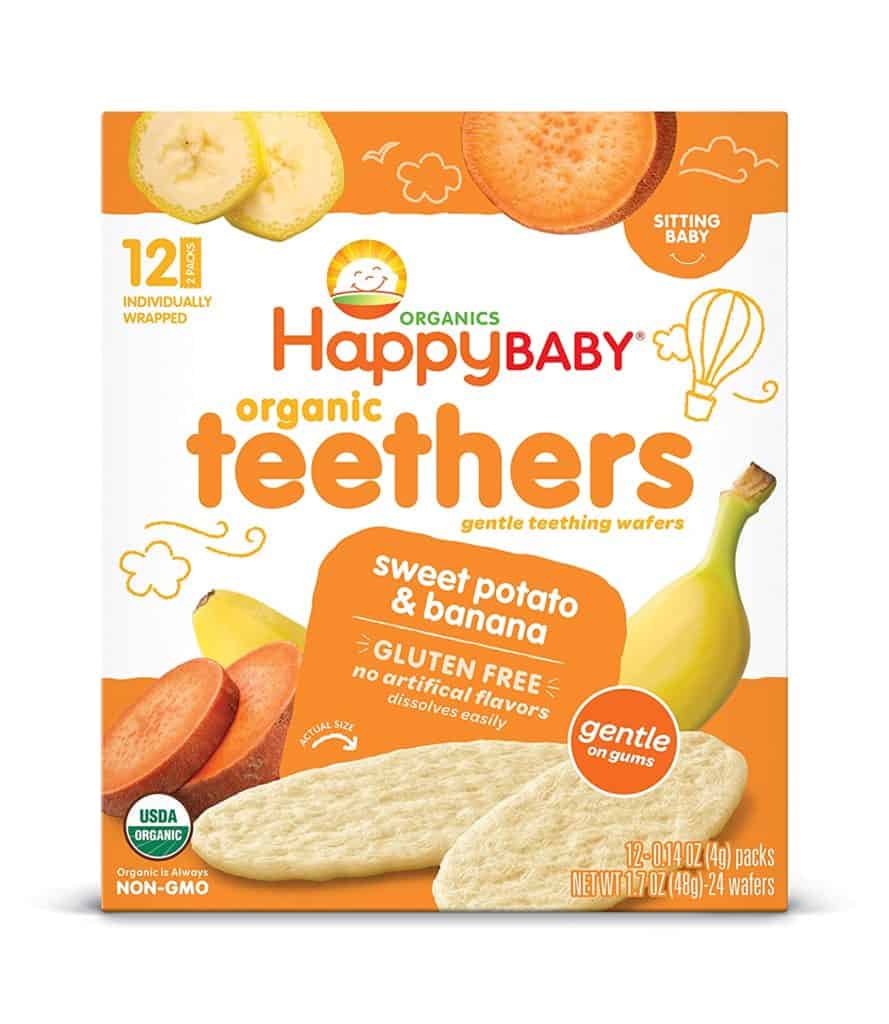 8. Gerber 2nd Chicken & Rice Foods: Best Baby Food
These work best for babies ready for a bigger variety of food and are shelf-stable that make them convenient to carry. This fairly priced food comes in a wide variety and flavor combinations.
Find it difficult to introduce meat to your baby? With the meat involved in Gerber, try introducing meat through this for ease.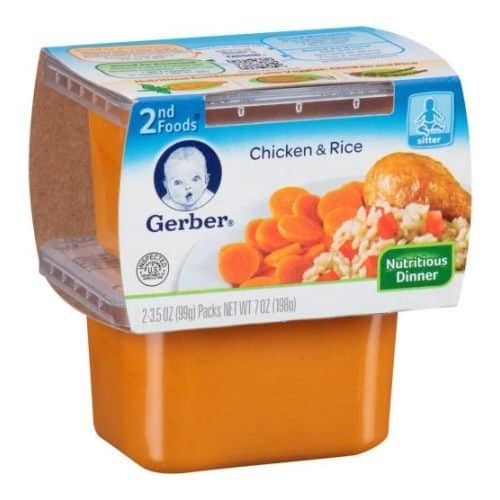 9. Happy Baby Puffs: Best Baby Food
Though puffs don't have much nutritional value, they work great to help develop the baby's pincer grasp and their ability to pick small things up using the thumb and forefinger. This helps with motor skills and self-feeding ability. They are organic and are easy to melt in the baby's mouth.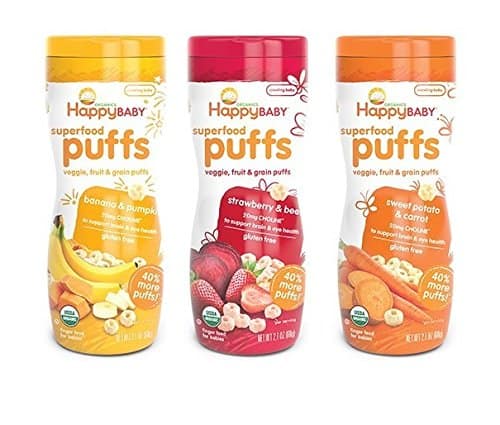 Best Baby Food Final Conclusion
Leaving the traditional methods of feeding the babies, introduce your baby with their first solids from the list above. Make sure you choose the one that suits the baby the best as per your knowledge.
Best Baby Food to Introduce Baby to Solids FAQs
1. What baby food to start with ?
Solids can be introduced to your baby in any order. Nonetheless, pureed meats, beans, poultry, and cereals are recommended to provide key nutrients. Introduce one ingredient at a time.
2. What food is for a baby ?
Babies begin by consuming liquid style baby food that consists of pureed vegetables and fruits. They are sometimes mixed with rice cereal or formula. As the baby gets batter and can chew, introduce small, soft pieces or lumps.
3. When can the baby eat eggs ?
Give your baby an egg when the baby is around 6 months old. Give them puree or mashed hard-boiled or scrambled egg. To add liquid consistency put breast milk or water in it.
4. What are the popular flavors of the best baby foods?
Here are the top best flavors mostly liked by babies:
Pea-sized vegetable
Rice cereal
Sweet potato
Avocado
Saucy apple
Orange root
Bananas
5. What are the best baby food options?
Here are the top best flavors mostly liked by babies:

Plum Organics Stage 2 Fruit and Veggie Pack
Happy Family
Mama Bear Organic Baby Food
Beech-Nut Organics
Little Spoon
Sweet Potato and Banana Organic Teethers
Gerber 2nd Chicken & Rice Foods
Happy Baby Puffs
To know more about them, check out our article above!