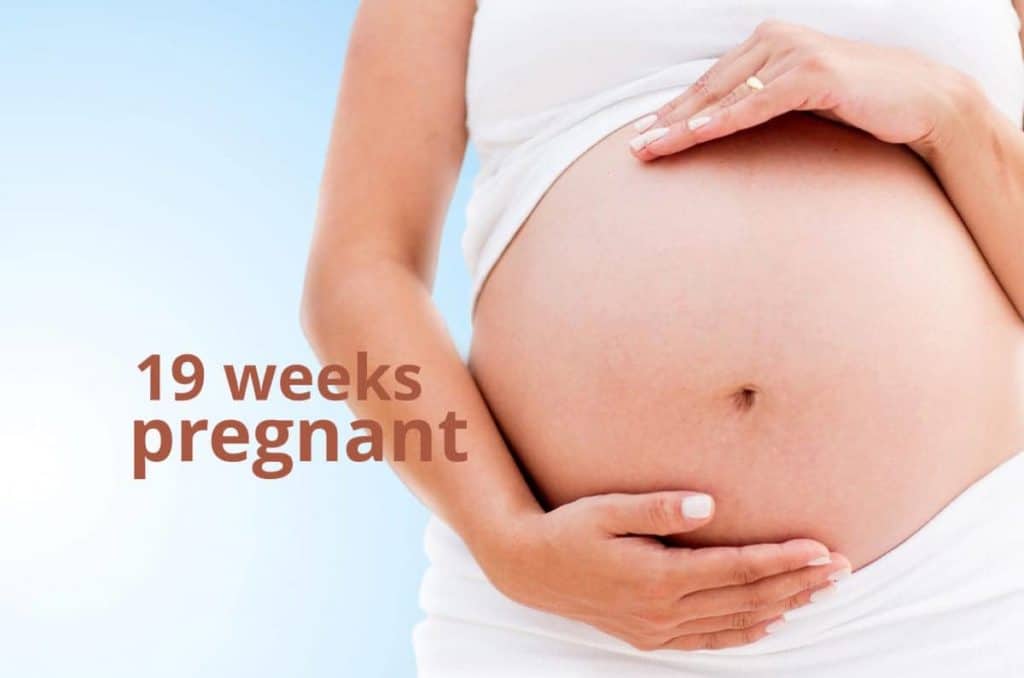 As you reach the 19th week of your pregnancy, slow and steadily you are progressing towards your dream day! This week you may experience the surrealness of your baby, as the little one starts moving around and their senses have started to develop also. The weight of your baby is approximately 8.5 ounces. And the size of the overall growth seen is around 6 inches.
So what else is happening to the baby in the 19th week of pregnancy?
Your baby is getting ready for the outside world and is being all prepped up in the major areas. Let's see what changes take place in your baby's development
This week, your child's brain is beginning to build its sensors for the five senses, sight, sound, smell, taste, and touch—to get prepared for the future. They might even be able to hear the sound as you talk.
Baby's hands and limbs are more equal to the size of the body once you're 19 weeks pregnant. And hair could also begin to grow on the scalp of your child.
Your 19–week fetus develops a smooth, protective layer called vernix caseosa or cheesy varnish. This helps protect babies from wrinkles in the amniotic fluid. It can also enable the infant to work its way through the birth canal during childbirth and also has antibacterial qualities. Most of the protective layer may flake when they are born, but many children make their arrival with it on their skin or in their membranes. That's absolutely natural. There appears to be more vernix caseosa in infants born earlier, but it often occurs in full-term infants. And there are typically fewer babies born past their delivery date with less of that membrane.
What happens to a mother's body in the 19th week of pregnancy?
Now that you're far into your second trimester, you might be beginning to feel look—truly pregnant. And although the morning sickness and exhaustion of the first trimester are (let's hope) in the past, you may experience a few more new symptoms.
Dizziness and/or faintness is normal in pregnant women during the second trimester, as your expanding uterus will place tension on your blood vessels and slow down your blood flow. The reality that your blood pressure continues to drop when you're pregnant is not a great thing too. If your feeling lightheaded, drop what you're doing and lie down to boost the blood circulation properly. Other stuff that can benefit: tend not to stand up for a while, and be convenient to stand up in a relaxed way. Falling asleep on your side will also help to regulate the blood flow maximum. And if there's a lot of dizziness going on, let your healthcare professional know.
If you wake up at night with leg cramps, you're not the only one! To relieve the pressure, try to stretch your calf muscles frequently and wear comfortable shoes or supportive socks.
Due to your developing uterus, when you are pregnant for 19 weeks, round ligament discomfort can be your case. This abdominal pain can be caused by all the expansion that's going on to catch pace with your baby's development. Of course, any pain should be conveyed to the doctor, but abdominal pain at this stage can also be literally the pain cause of the increasing parts.
What would your belly look like in the 19th week of pregnancy?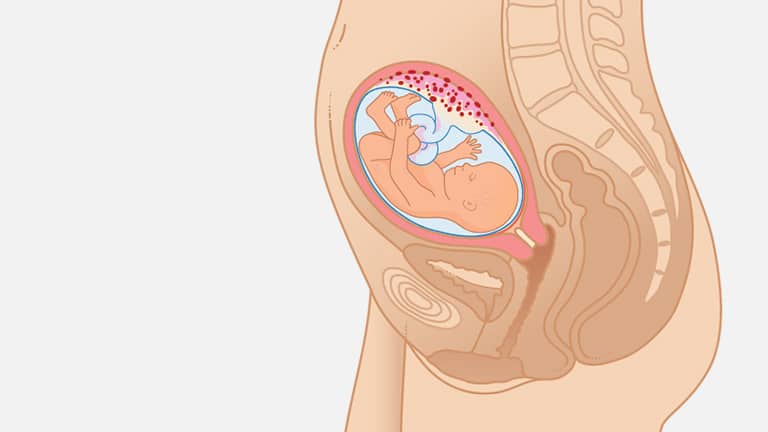 Your belly is likely to grow quickly after 19 weeks, as the uterus no longer fits within the pelvis. You're currently gaining about a pound a week and based on what you've discussed with your healthcare professional, you're likely to want to adhere to that amount for the remainder of your pregnancy.
As the time of your delivery comes nearby, you need to be completely prepared to welcome your precious. Also, we would suggest you create a maternity bag for the time of the labor, this bag would have all the essentials you would need on the go to the hospital.  If you arrange everything properly then whenever the time comes for you to rush to the hospital, you can easily proceed without any haste.
19 Weeks Pregnant FAQs :
1. What are the precautions which one should take in the early weeks of pregnancy ?
You can prevent excessive travel, particularly on rough roads, and lift heavy weights. Try to sustain a balanced lifestyle with healthy eating and exercise.
2. What should one expect when they are 19 weeks pregnant ?
Baby's five senses have already been developed.
The baby may be able to hear your voice.
There would be significant growth in length and weight.
You may experience lesser abdominal cramps.
3. Should there be any changes in one's diet? What are the foods that should be avoided during pregnancy ?
You will keep on eating the food you consume daily. But smaller regular meals are good. Please ensure your diet contains a lot of fresh fruit and vegetables, and you have sufficient water to drink. It is best to avoid papaya, pineapple, sesame seeds, and caffeine drinks. Smoking and alcohol during pregnancy are strongly prohibited.
4. How many months is 19 weeks pregnant?
At 19 weeks pregnant, an expecting mother-to-be is 5 months pregnant.
5.What is the position of a baby at 19 weeks?
At 19 weeks pregnant, there will not be much space for the baby to be floating. Most of the time, you can expect the baby's head to be towards the chest with their feet extending to the bottom of the uterus.