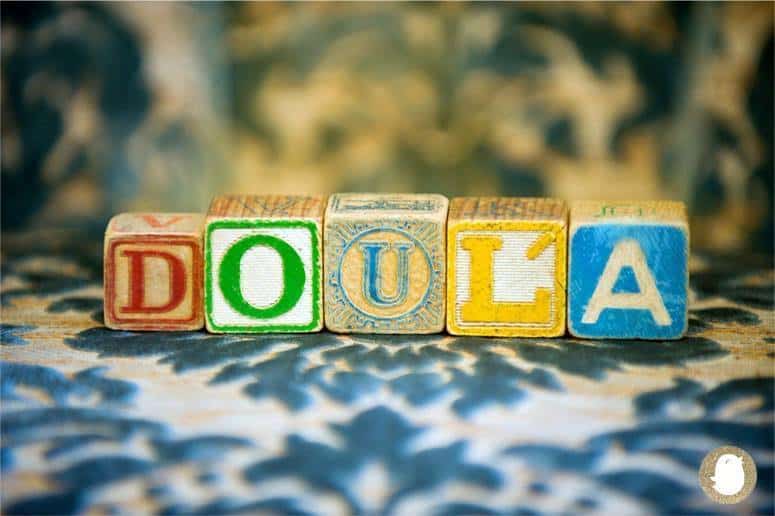 As a pregnant woman you need to know what is a doula, you perhaps have one thousand questions you are looking for instant answers to. And though your gynecologist/ midwife/ obstetrician probably tries to help you with every question you need an answer to, they might not necessarily be always available and that exactly is where a doula steps in!
A doula can be looked at like your birth partner who holds your hand through your term and helps you out with everything you may need during pregnancy (no we don't mean to replace your husband!). A doula not only offers her expertise with pregnancy-associated questions but also, in fact, acts as your pre/postnatal caretaker who nurtures you and your baby during and after pregnancy.
Though a doula and her services obviously come in handy, there has been a lot of discussion around the need for a doula, the service cost a doula comes at, and if a doula, in fact, should even be necessarily hired.
This blog, right here, is everything you need to know about a doula!
First things first: What is a doula?
To explain what or who a doula is, it is important to first understand that doulas are of two types-
As the name suggests, birth doulas play the role of a caretaker for your labor and birth needs. She will typically be there for you throughout the term of your pregnancy, as an advisor making a birth plan as well as providing emotional support. Further, a birth doula can help communicate with your medical care team during labor and delivery, or in some cases, even be the person that brings in your bay to the world. Birth doulas are also typically hired as a source of learning non-medical, non-invasive pain management techniques like massage and mantras. Birth doulas also ideally follow up post-birth in order to help you with post-delivery questions and nuances.
As mentioned, while childbirth doulas do typically follow up delivery to assist new parents with basic post-birth, baby or mom related questions and recommendations, postpartum doulas are the kind of doulas that solely and exclusively take care of post-delivery needs. After childbirth, postpartum doulas can help answer all questions that you would need instant answers to like a baby's sleeping needs, diapering needs, bathing needs, feeding needs, and more. It should also be noted that most postpartum doulas are certified lactation consultants, and so, your postpartum doula may even play your lactation counselor! Above all, as a postpartum doula is not only your baby's nourished but also yours, they usually are also on the lookout for signs of postpartum depression, which can otherwise be hard to recognize.
Having laid out these categories, we would also like to point out that there also are a few who are skilled to fulfill both, birthing as well as postpartum needs of parents. If you are on your lookout to hire a doula for pre as well as postpartum phases, you may want to look for one person that can be there for you until the very end.
Hiring a doula: Do I need a doula ?
Hiring a doula, like all other pregnancy-related decisions, is a subjective decision for the parents to make basis their needs and lifestyle requirements; and there can never be a definitive 'yes' or 'no' answer to that.
However, here are some benefits of having a doula by your side during your birthing experience-
Doulas are suggested to improve, avoid complications, and to help through the postpartum period
Since a doula takes care of your pre-birthing, they can effectively advise ways and means to reduce the need for an epidural and other medical interventions like a C-section
Doulas, with their expert knowledge, can help advise how to shorten the time you spend in labor
Doulas also could be vital in determining your breastfeeding success
In fact, as per the American College of Obstetricians and Gynecologists, evidence has shown doulas improve labor outcomes!
Finding a doula is not typically too difficult since your experienced friends, family members, colleagues from birthing classes or even your practitioner might be able to recommend one as word of mouth referrals.
Besides, a doula can also be looked up online on the websites of the following organizations. Please note that these organizations independently train and certify doulas throughout the world, including the U.S. The directories of these sites can help you find your support basis location, doula type, certification, and services offered:
Childbirth and Postpartum Professional Association (CAPPA). They can also be reached out on phone at (770) 965-9777
International Childbirth Education Association (ICEA)
DONA International. DONA International also gives referrals over the phone at (888) 788-3662.
Birthing from Within
Hypnobabies (which certifies doulas who specialize in hypnobirthing)
National Black Doulas Association (NBDA) – a nonprofit organization connecting black families to certified black doulas throughout the U.S
When should you start looking for a doula ?
Ideally, it is recommended to look for and to hire a doula as soon as you learn about your pregnancy since a doula will particularly be helpful during your prenatal appointments as you prepare for birth. Since a doula will also be responsible for everything else to do with you and your baby, a person equivalent to that of a family member, it only makes sense to find one and to get comfortable with one as soon as possible. This way you can also switch your doula or look for a new one if needed basis adjustment and compatibility. Your doula might also help you shortlist baby names!
Having said that, if you are already into your term and did not hire in the initial stage, do not worry, it really is never too late. If you believe there is a need, do not think twice before reaching out to your potential doula. Though it will be harder to sync in on the goals as you would already have completed a few weeks of pregnancy, be assured, doulas offer support in any circumstance.
Final Thoughts: What should you look for in a doula ?
Hiring a doula is a serious business and it should be looked at like one. It is rather necessary to look for a doula that is in harmony with your goals right from day 1. Please be ensured that it is not 'too much' to set up an interview as this person will soon become your family member of sorts.
While your motherly instinct will most likely help you decide if the doula in question is right for your needs, here is a list of things you can ask during the interview-
Experience/ Doula Certification
Since it is your baby in question, it is necessary to make sure that she is experienced and in fact certified from one of the aforementioned organizations. Certification is recommended since it will be evidence-based proof that she has assisted in at least three births and has received positive reviews from those involved. A doula with advanced training sessions will always be a plus.
General philosophy around birthing and baby
Every human being has their own way of looking at life and at the creation of a new life. It is advised that your doula's philosophies of birthing and birth options match yours. You may be okay with an epidural while your doula might instead be more invested in massage therapy of sorts as a means to reduce pain. Make sure that you both are on the same page about the creation of this new life.
A doula, after all, is a human being and human beings are subject to contingencies. Ask her in advance about her backup if she is not available on the final day as you get into labor. It would also be a good idea to ask if she can perhaps have you meet the backup at least once in advance for a more comfortable birth experience.
It is best to be transparent about the payment details. Is there a deposit? When is the payment supposed to be made? Is there a cancellation or refund policy?
A doula can be your rock, she can be your continuous support and companion. Do not think twice, if you need support, reach out and take advantage of what a doula can offer!
What Is A Doula FAQs
1) How much does a doula cost ?
The charges or the cost of hiring a doula are highly dependent on the area you live in as well as the number of visits you schedule and the services you'd like to receive. Typically, most doulas by default cover at least one prenatal visit, a labor and delivery visit, and a post-delivery follow-up). On average, one could budget between $800 and $2,500 for the doula,
2) Does health insurance cover the cost of a doula ?
Yes, some health insurance carriers do cover doula care as a part of the policy. Make sure that you particularly ask your insurance provider for their policies on labor support, childbirth education, and lactation support. For couples who genuinely cannot afford a doula, Medicaid reimburses doula care in a few states of the U.S..
3) What if you can't afford a doula ?
Medicaid reimburses doula care in a few states. If your state is not covered, you could still reach out and look for someone who could offer help pro bono (yes, there are many!). Some doulas might also voluntarily reduce their charges basis your family income situation. Do not feel embarrassed to be candid, you never know where help comes from!
4) Is the maternal mortality rate amongst black women high ?
Yes, according to CDC, the maternal mortality rate among black women is the highest of all racial and ethnic groups.