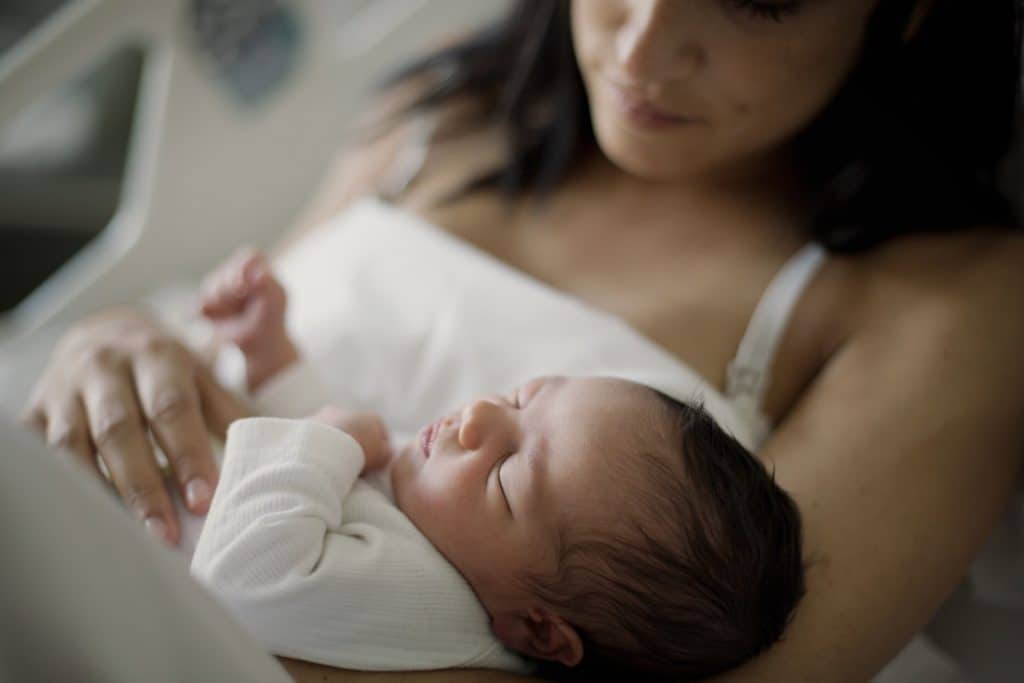 Before we get into anything, Parenthood bliss would like to congratulate you and your 40 or so weeks of pregnancy and long childbirth. This postpartum recovery timeline would perhaps be a little more at ease and we are all set to help you further in this transition from pregnancy to postpartum of yours, with the new symptoms and many questions. Let's drive in straight and get to the core of postpartum recovery and everything you need to know about it.
How much time does it take to recover from giving birth be it vaginal delivery or c section ?
The period post giving birth is known as the period of recovery that lasts for the first six weeks, irrespective of you sailing through the delivery or a stressful one, your body has been stretched and stressed and is in need of this chance to regroup.
However, this perhaps depends on a mom to mom, as they have their own recovery rate with different postpartum symptoms. The symptoms per se ease out within a week, while others like the sore nipples, backaches, and perineal pain take weeks to get better with most still experiencing leaky breasts or an achy back until the baby is a little older.
In the case of vaginal delivery, the recovery rate could be anywhere from three to six weeks or more depending on the perineal tear or an episiotomy.
On the other hand, during the C-section, you might be asked to stay in the hospital itself for the first three to four days for recovery, with an addition of four to six weeks before you start to feel better and back to normal.
What is the amount of bleeding that is considered to be normal according to the healthcare provider ?
According to the healthcare provider, the postpartum bleeding, that is lochia, could last up to six weeks, resembling a very heavy period of leftover blood, tissue, and mucus from the uterus. This is heavy in the first three to 10 days and changes its color from red to pink to brown to yellowish-white.
Note- Just in case you tend to bleed more than normal, that is, you are bleeding more than a pad in an hour and have large clots, you must call the doctor immediately as it could be a sign of postpartum hemorrhage. Also, refrain from using tampons completely.
What are the ways to speed up the postpartum recovery rate?
Here are a few tips to help you speed up the postpartum recovery as per the healthcare provider:
1) Perineum heal:
Try to use ice on your perineum every couple of hours for the first 24 hours post-delivery.
Make sure to spray warm water before and after you pee to ensure any kind of irritation.
Use warm water for sitz baths, up to 20 minutes every few times a day to help ease the pain.
Avoid long standing or sitting for long periods, and sleep on one side.
2) For C-section scar:
Gently apply soap and water to clean the C-section incision once a day.
Dry the area using a clean towel, then make sure to apply an antibiotic ointment.
Call your doctor to know if it is ok to cover the wound or to leave it open to air out.
Avoid any kinds of carrying besides your baby, that too in intervals.
Avoid any kinds of vigorous exercise including the pelvic floor muscles until the doctor agrees to it.
3)Ease the aches and pains:
Use acetaminophen in case you are achy from pushing
Take hot showers or heating pads to ease the overall achiness. you may also opt to massage yourself.
4) Stay regular:
Take time and do not force any postpartum bowel movement.
Consume plenty of fiber-rich foods, including whole grains, fruits, veggies.
Go for walks
Use gentle stool softeners to stay regular.
Avoid straining completely.
Do Kegels for three sets of 20 each day to get your vagina back in shape to also enhance the experience of sex.
Resolve postpartum urinary incontinence
5) Be kind to the breasts:
Try warm compress or ice packs and gentle massage your breasts.
Wear comfortable nursing bras.
Let the breasts air out after every nursing session
If you have cracked nipples, apply a lanolin cream.
6) Keep doctor appointments:
Checking in with your doctor is essential as it helps ensure the expected healing.
It can also help improve your mental health and help with suggestions on how to adjust to being a new mom (if necessary).
If you had a C-section, make sure to appoint a session to remove the stitches or the scars could get worse.
7) Have healthy food to ease fatigue and constipation:
Aim for five smaller meals just as you followed in pregnancy.
Have a diet that includes complex carbs and protein for energy, and fiber in fruits, veggies, and whole grains to prevent hemorrhoids. For instance, whole-wheat toast with peanut butter, veggies with hummus, or yogurt with a handful of berries.
Keep yourself hydrated by drinking about 64 ounces, that is eight glasses of water daily.
Skip alcohol and caffeine as it can affect your moods and disturb your sleep cycle.
Postpartum Recovery Checklist
To help our new moms in their first few weeks or first few days, Parenthood bliss has accumulated a postpartum checklist list to help you get things easier until you feel like back again:
Take acetaminophen after consulting your doctor. This can help with perineal pain and overall aches.
Use maxi pads for a couple of weeks until the postpartum vaginal bleeding recovers. This will help you feel comfortable.
Make use of ice packs when needed for your perineal area.
Use witch hazel pads, they are used as a combination of ice packs. They help ease vaginal pain, and also with postpartum hemorrhoids.
Take a sitz bath, a little tub designed to sit and soak away postpartum pain.
Use a peri or squirt bottle to rinse the perineal area before/after peeing to avoid irritation.
Only use cotton underpants. They will help provide comfort as it is much needed.
Use nursing bras that fit well.
Use lanolin cream to prevent and treat cracked nipples.
Use nursing pads when planning to breastfeed. It will help keep the leaky nipples under wraps.
Use lidocaine spray to ease the pain of postpartum hemorrhoids.
Use stool softener.
Use a postpartum recovery belt to keep the belly in place and shrink back to size.
You may opt to use heating pads to aid the aches and pains in your breasts.
Having a baby is for sure a life-changing experience that every mom faces. These could be termed as baby blues that result as a part of the rapid change in the hormones, lack of sleep, and the struggle in adjusting the little one at home.
However, amidst it all, the postpartum depression kicks in the emotions of being hopeless, sad, isolated, irritable, worthless, and even anxious. If at all you are facing either of them, it is important to consult the doctor.
Most importantly, don't shame away. Having postpartum depression is for sure not your fault, and it is observed to affect up to 1 in 4 new moms. Take the help of a professional, and make sure to care for both the child and yourself.
That's everything you need to know about postpartum recovery and ways to help aid it. But make sure to also take precautions to aid the postpartum depression and do not shy away from it.
It is no doubt that this period is perhaps an exciting life-changing experience. But it is also important to understand and know that the health causes and the immediate need to care are a top priority. Therefore, make sure to take account of the aids mentioned above and take good care of the health of both, you and your baby. Make sure to give yourself time to recover! Stay healthy and stay strong.
Postpartum Recovery Timeline FAQs:
1) How long should you rest after giving birth ?
The new moms must make it a point to take an ample amount of rest, approximately for up to 7-10 days to cure the stitches and avoid any torn or cut perineum. Also, make sure to keep cleaning the stitches using soap water to avoid any kinds of infection.
2) What to do in order to recover from postpartum ?
Follow the steps below to recover from postpartum:
Make sure to get an ample amount of rest to cope with tiredness and fatigue.
Do not hesitate to seek help from friends, family, and professionals.
Eat healthy meals to promote the recovery rate.
Remember to stay active and keep moving. Exercise if you wish to but consult the doctor beforehand.
3) Is it important to rest for up to 7-10 days after delivery ?
Generally observed that mothers take up to 7-10 days to recover after birth. However, this time period is not necessarily true for every mother. But, the rate of postpartum healing depends on individuals. To answer the question, yes it is important to rest!