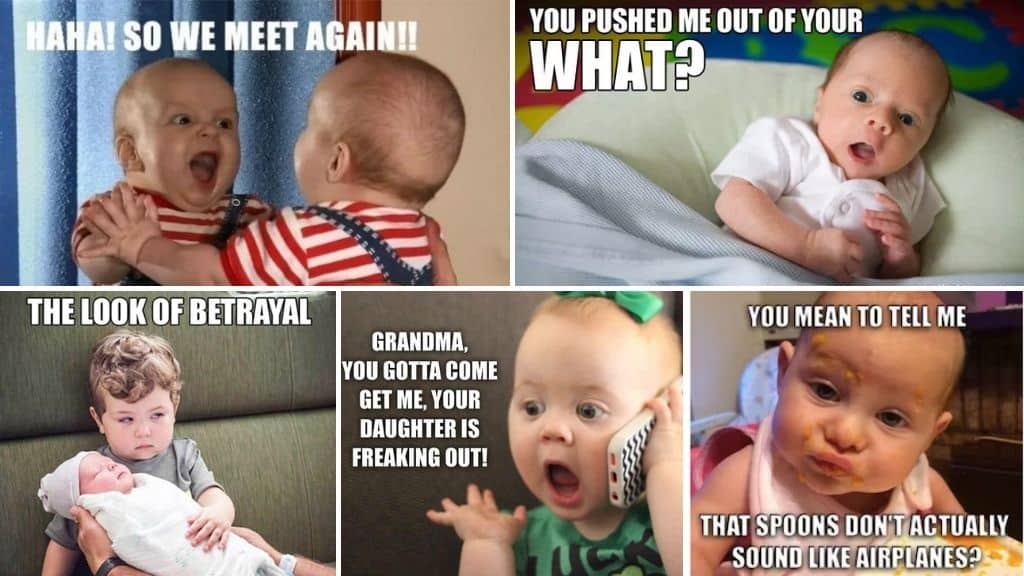 Take a deep breath, in case you were ever concerned that we couldn't get any funnier because we just topped the ante! 10 original, unbelievable, outrageous, and absolutely hilarious baby memes have been compiled by the Parenthoodbliss team using their fabulous heads, hearts, sarcasm, and the most embarrassing baby photos!
So, people, be ready! Because these funny baby memes will make you laugh till it hurts—and beyond!
Top 10 Relatable Baby Memes
1. What do you mean the dog is not my horse?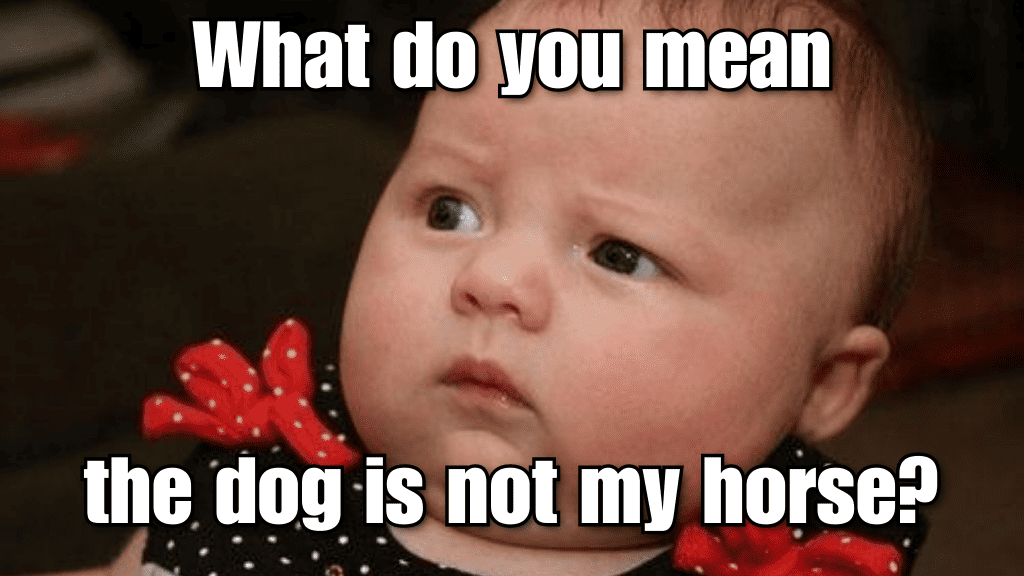 2. Sentenced to life for stealing my nose!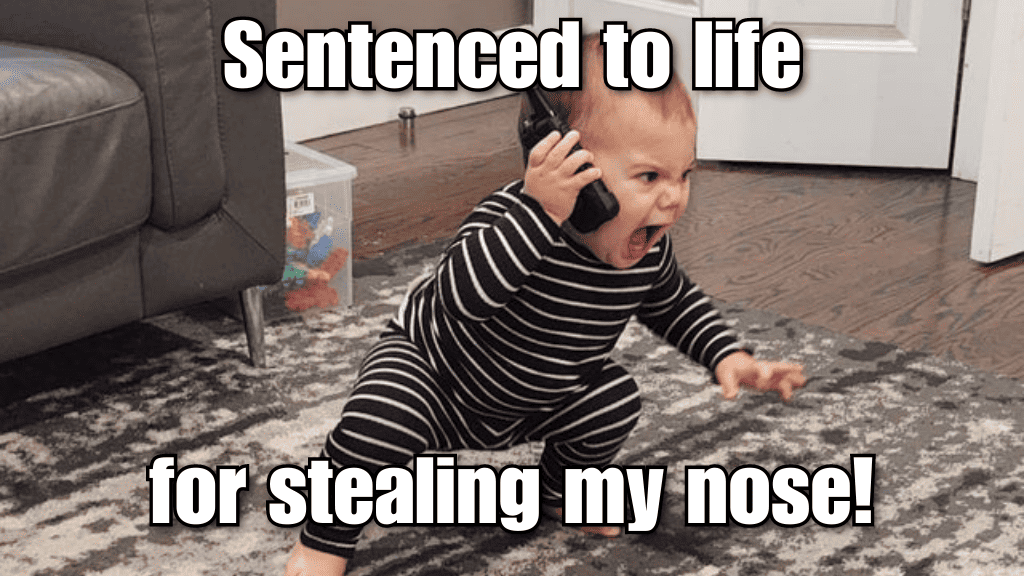 3. Mama, you need to come home; you left me with useless nipples.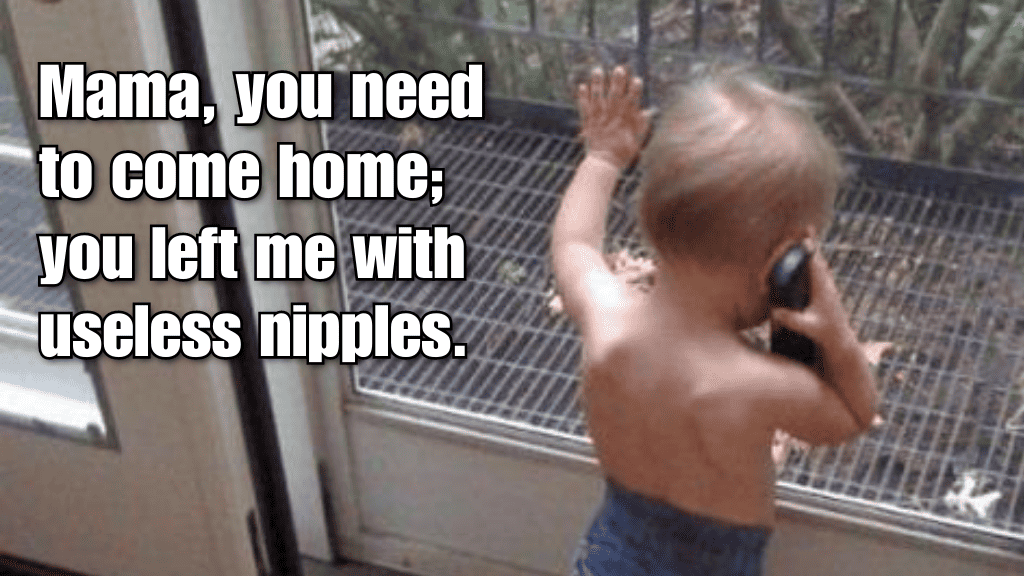 4. Grandma come get your daughter, she is freaking out.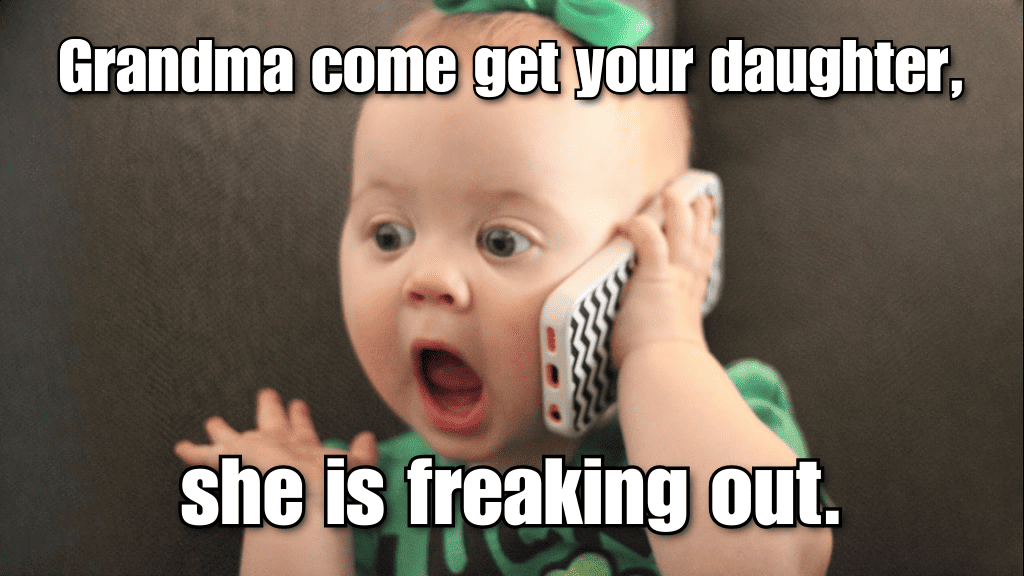 5. I want it, Grandma gets it.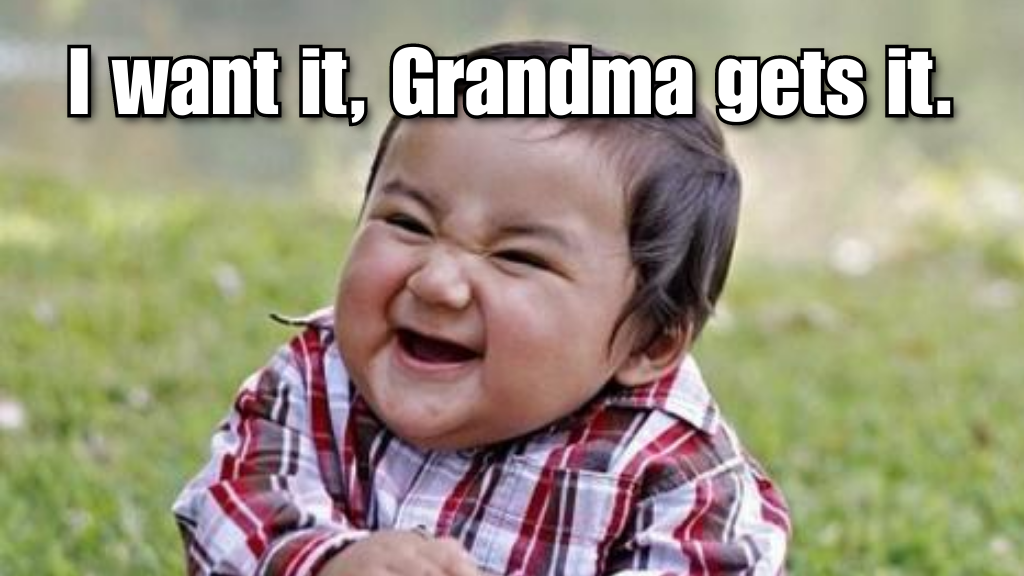 6. This is how it feels to live without paying bills.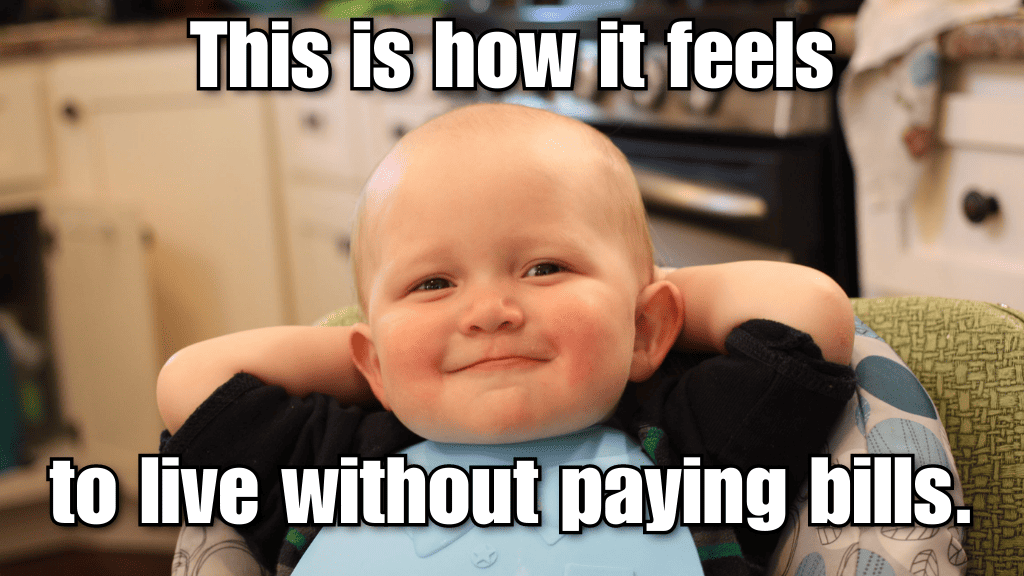 7. No beer for 21 years???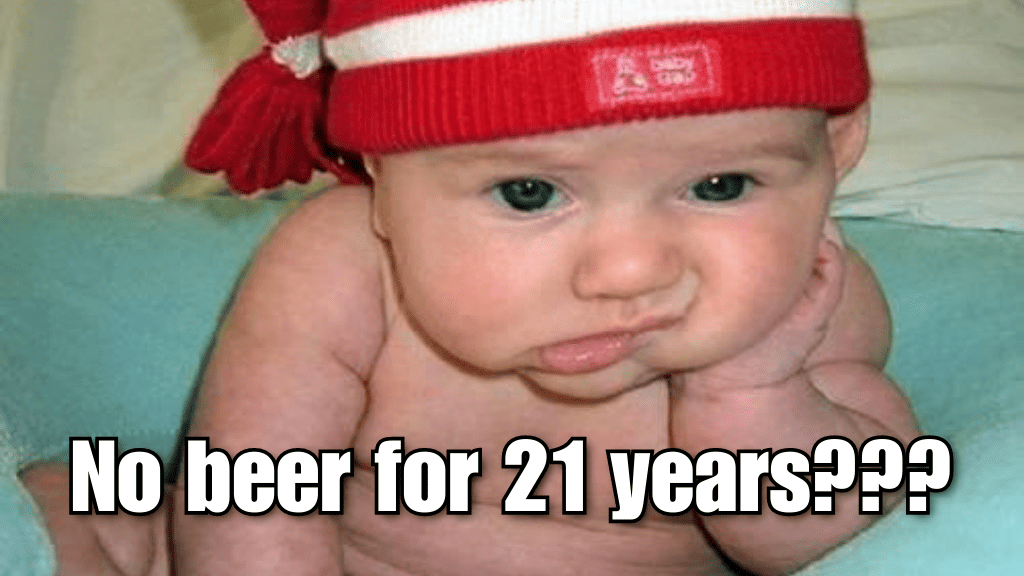 8. Babies in a swimming pool: Time to peeeeee!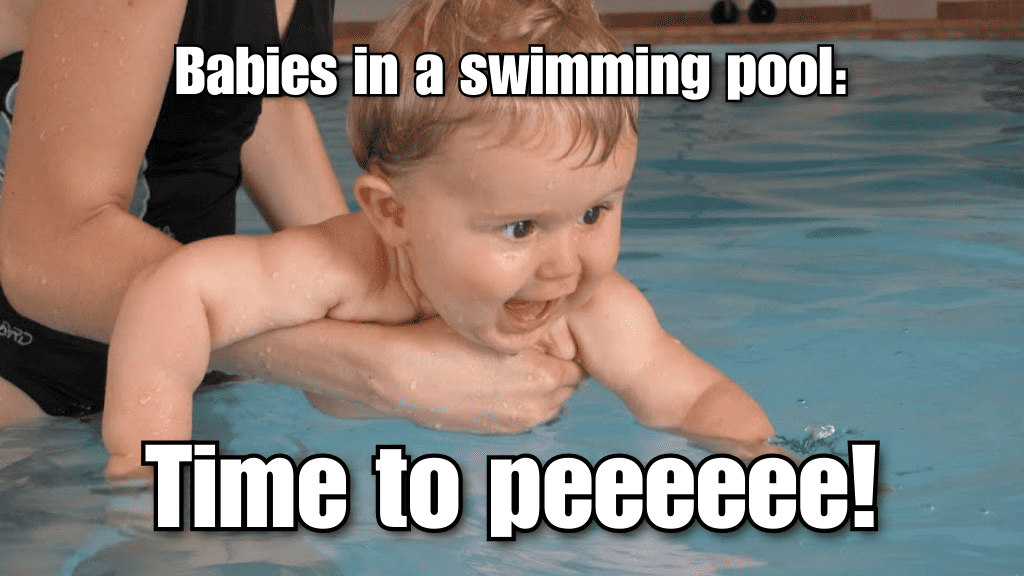 9. So the spoon with the nasty food turns into an airplane?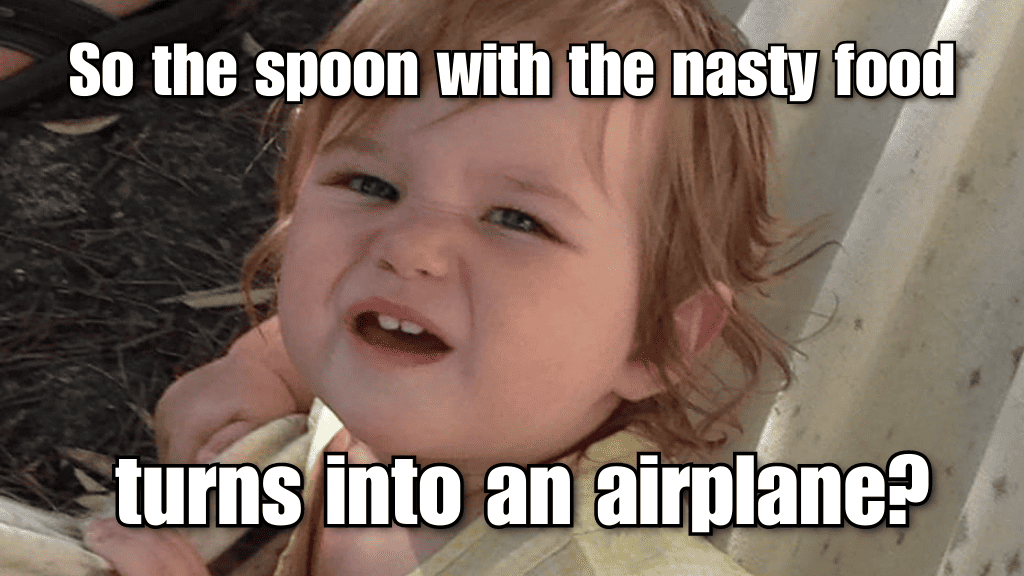 10. Unlike you, I can fart and shart as I please.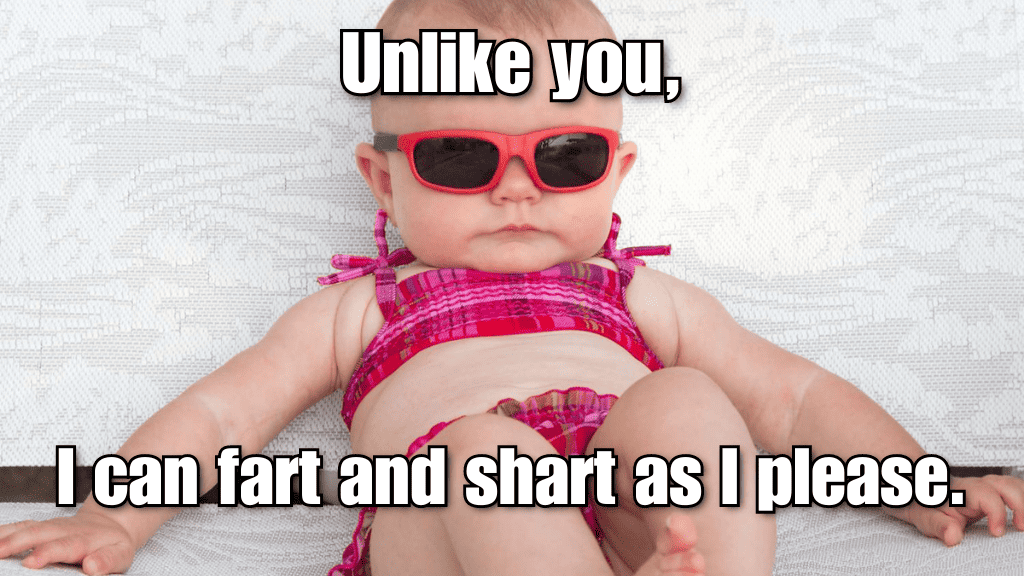 Let us know in the comments which of these baby memes you could relate to the most!
A Note From Parenthoodbliss
Babies are a treasure trove of comedy capable of cracking you up by just existing. We cannot imagine waking up to an unhappy baby because they don't exist. We say draw your humor from the little human around you; from their wakey wakey time to trying on different first foods. So cherish the little bundle of laughter no matter what, because they do grow up real quick.
Live, love, and definitely laugh!