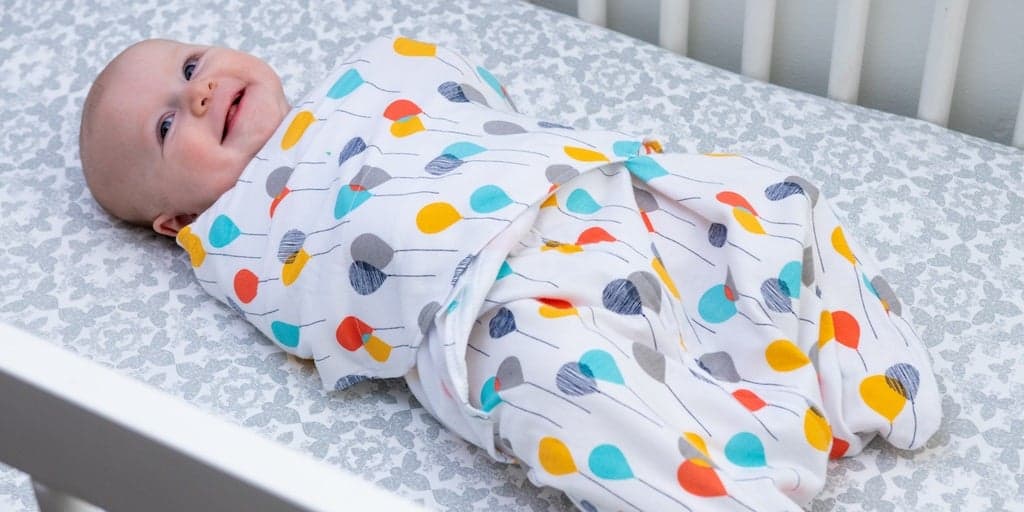 Best swaddles for babies is one of the oldest techniques that have off-late, once again, started to gain the attention of young mothers and fathers. Swaddling essentially means tightly wrapping up your baby in a nice, adorable burrito that they are!
Swaddling your baby might sound insane and might make you feel like you are restricting your baby's movement of hands and legs. However, in actuality, swaddling rather helps your baby feel more comforted and sleep better.
As per Wikipedia, Swaddling is an age-old practice of wrapping infants in blankets or similar cloths so that movement of the limbs is tightly restricted. Swaddling bands were often used to further restrict the infant.

Swaddling is essentially loved by the babies, as much as you may feel that they don't like it because swaddling recreated the snug experience of the womb. It also keeps the babies from startling and jerking out of their sleep as it keeps them tight and secure.

Before we get to the best swaddles to pick from, let us answer the two most common questions parents ask around swaddling.
What are the Types of Swaddles?
1. Swaddling Blankets: Swaddling blankets are essentially large and long blankets that can conveniently wrap your baby like a sushi roll. Swaddling blankets do take time to be understood and worked your way through before you get to perfectly wrapping your baby without causing them discomfort. They also, very well, double up as burp cloths and bibs!
2. Swaddling Pouches: This category, as the name suggests, is basically pouches that support the baby with the help of Velcro, snaps, and zippers. Much, much easier to "figure out" as compared to the traditional pouches.
When and How Long Should You Swaddle A Baby?
Babies can ideally be swaddled right after their birth (given you are doing it right), up until they turn 3 – 4 months old. This is because it is around the 4th-month mark when babies start to vigorously roll around; and swaddling might mean a potential hazard.
5 best baby swaddles to buy in 2021
1. Halo SleepSack Swaddle - 100% Cotton-Made Swaddle (Priced at $22.99)
Halo is a well-known name in the baby product industry and for all the right reasons. Halo products are best in quality products that also stand up to the price you pay for. Halo's SleepSack swaddle comes with a zipper and Velcro wings that make the 'getting-it-right' factor really easy. In terms of safety and comfort, it is rather loose around the leg area of the baby, while offering tighter wrap-up options around the arms, making it ideal also for transitional swaddling. Besides, thanks to the zipper at the bottom, diaper changes in this swaddle are very easy to perform.
As a little downside, however, the Velcro does make a loud sound which is not recommended around sleeping babies.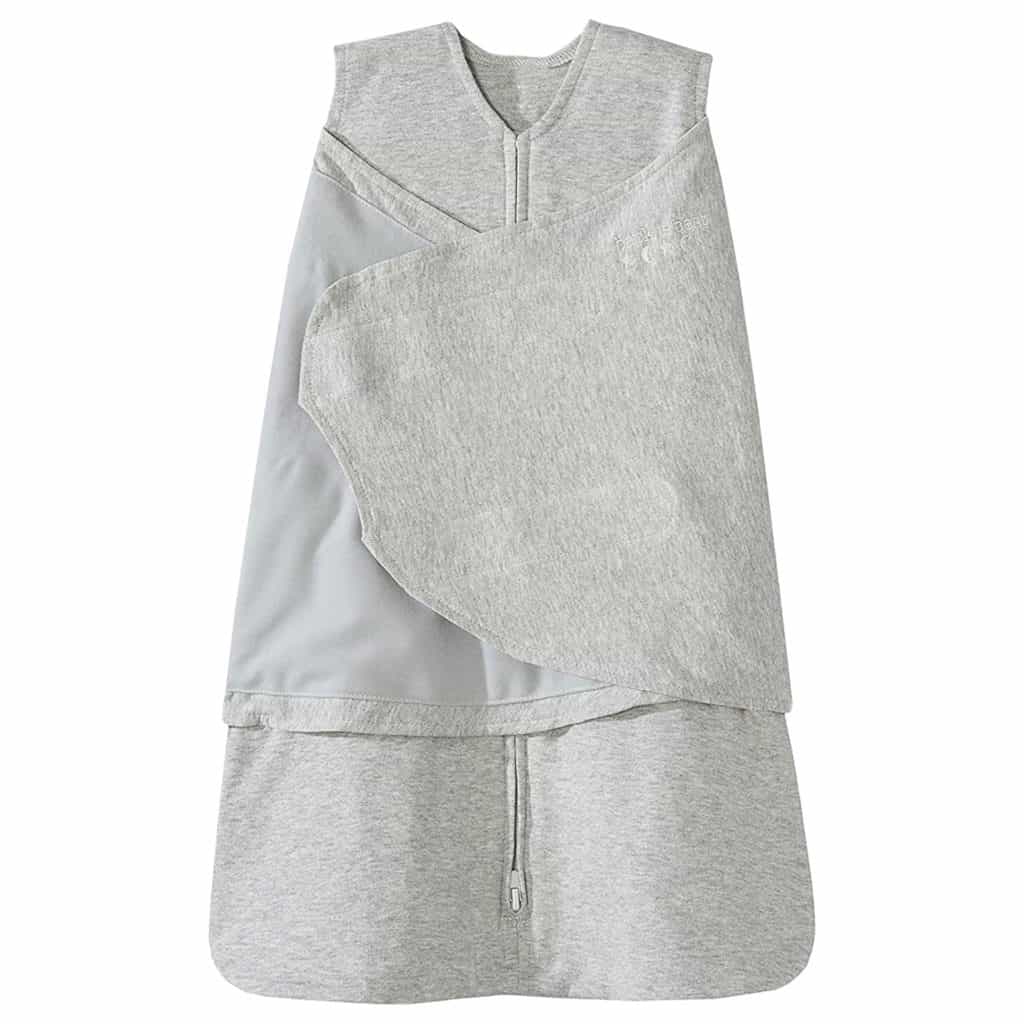 2. Summer Swaddle Me Original Swaddle - Value Pack (Pack of 3 priced at $34.99)
A humble pouch-model swaddle, the Summer Swaddle Me Original baby swaddle comes with fabric-made wings that hold up the baby in the snuggest and secure manner possible.

As a downside, though, this one lacks a zipper that could have otherwise helped with the whole diaper changing processes.
3. Love to Dream Swaddle UP Original - For The Tiny Rebels (Priced at $29.99
This swaddle seems to have been made for the rather rebellious little ones who like to keep their arms up (like in hooray), as against the regular keeping by the side. Apart from the regular swaddling capacities, the Love to Dream Swaddle UP offers a secure little space that lets the baby move their arms and position them upwards – while being in the swaddle. It helps your peace of mind by keeping them snug; and also keeps the babies happy by letting them raise their arms. An absolute win-win we would say! Besides, it also has a zipper at the bottom and is configured in a baby's hip-friendly leg placement manner.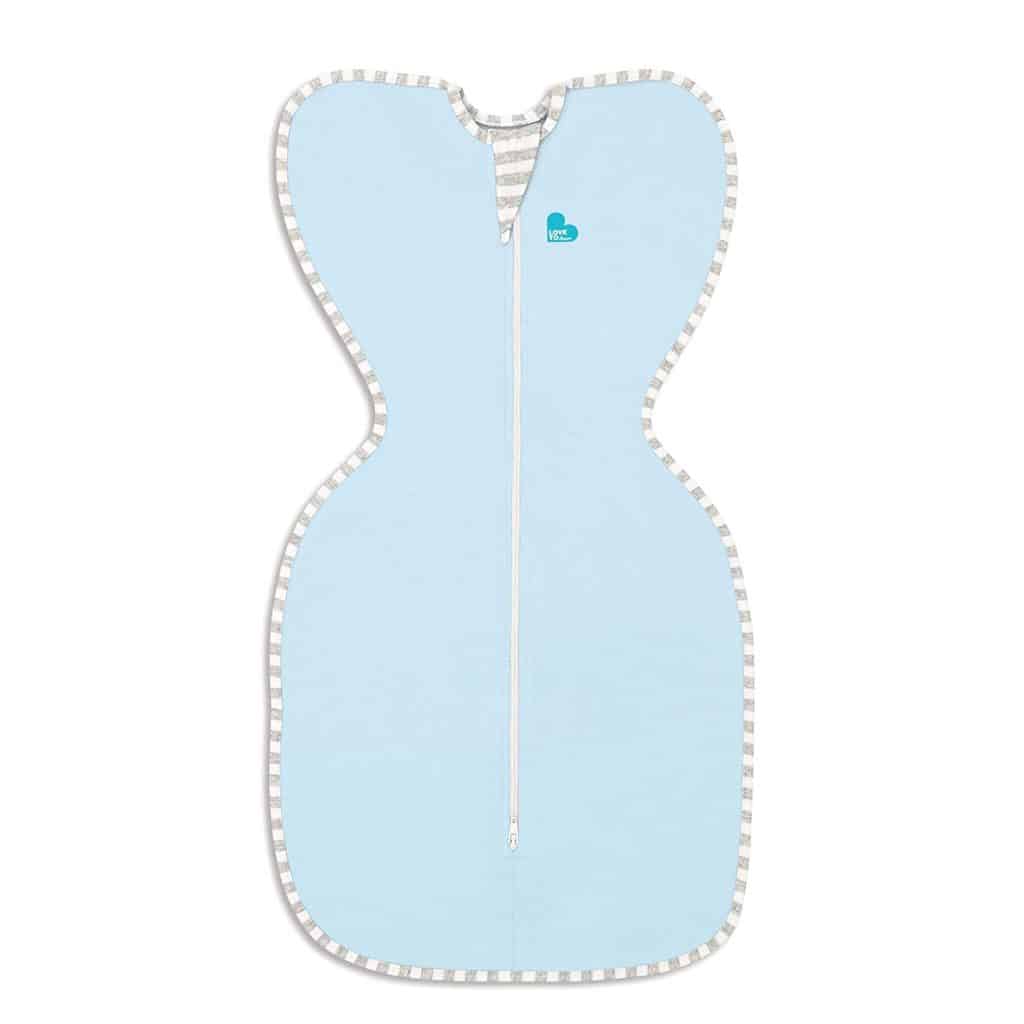 4. Miracle Blanket Miracle Blanket Swaddle - The Kangaroo's Detached pouch (Priced at $29.95)
Consider this swaddle to be a kangaroo's pouch, just detached from the kangaroo body.  It is a pouch with no wings, Velcro's, or zippers– just a pouch with fabric-made wings. Wrap the wings around your baby, tuck the loose end in and you are good to go! The best part about this swaddle is also that it can be customized its shape and fit the baby's body and shape like a "miracle."

However, the absence of Velcro and zippers also take away the convenience of changing diapers.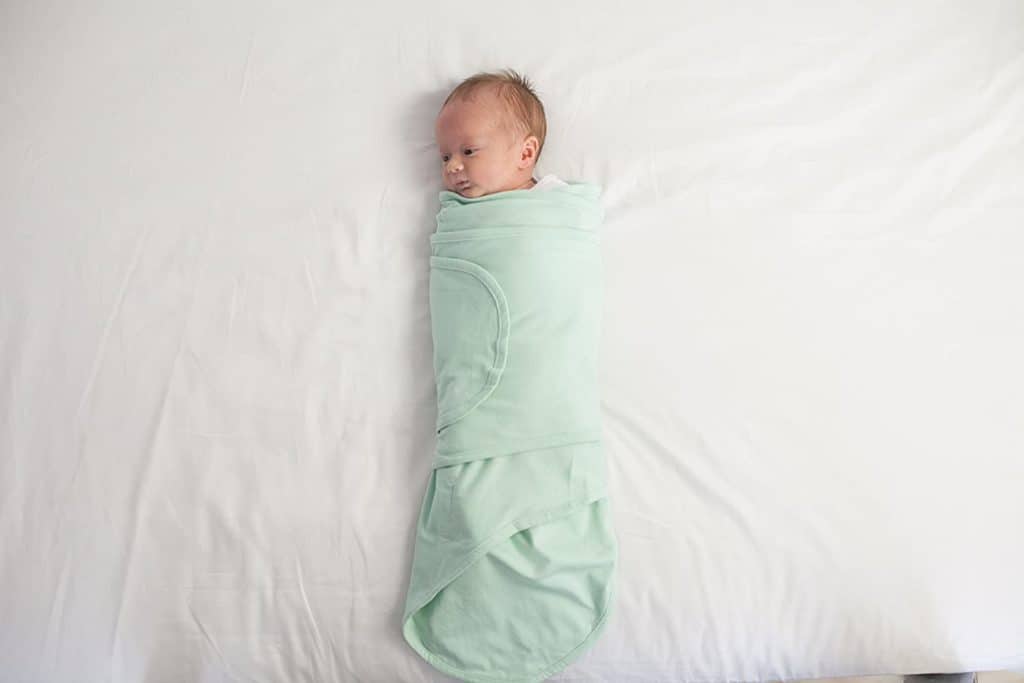 5. Ollie Swaddle - For Tall Parent's Genes (Priced at $59.00)
We call this one "for tall parent's genes" because this one is particularly made for babies that are taller than the other average baby of their age. A tall baby can easily be secured into this one because it's the bottom is left open. This opening lets you adjust the overall length of the swaddle by using an elastic tie below the baby's feet. Besides, the same adjustment designing also comes to help when the baby grows taller and taller as the days pass; it really is one-size-fits-all! Above all, the ultra-soft, moisture wicking fabric that keeps the baby's body from overheating.

However, parents might consider it to be steeply-priced as compared to the other swaddles in the market.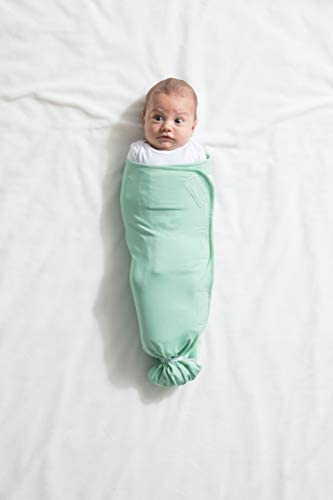 In our concluding lines, as a final piece of advice, we would recommend being very mindful when you pick out a swaddle for your baby. All babies are different and hence, go the extra mile to ensure your baby really is comfortable in the swaddle you pick for them.
Also, while swaddling is an age-old technique and generally safe, you must not indulge in swaddling your baby if they happen to have even the most minor hip issues. If you still are keen to, ensure that you first check with your pediatrician.
Best Swaddles For Babies FAQs
1. What is a baby transition blanket?
A transition blanket is used for babies when they are in the "transition" state of having overgrown the snug swaddles and are ready to be swaddled in a loose blanket. The transition blanket is essentially a wearable blanket that offers the security of a swaddle but is also loose enough to let your baby goof around.
2. What are the risks associated with baby swaddling?
By swaddling a baby too often and if done incorrectly, you might expose them to hip joint misalignment or hip dislocation. This is because the tight, snug wrapping might emphasize a lot of negative stress on the baby's hip joints.
3. How do I know if my baby is correctly swaddled?
Babies, most likely, will themselves show signs if they are incorrectly swaddled. If the swaddle is too loose, they will somehow manage to break out of it. If the swaddle is too tight, they will have unusual, cranky expressions and might also express their discomfort by crying out loud. The trick is to understand and observe the patterns of your baby.