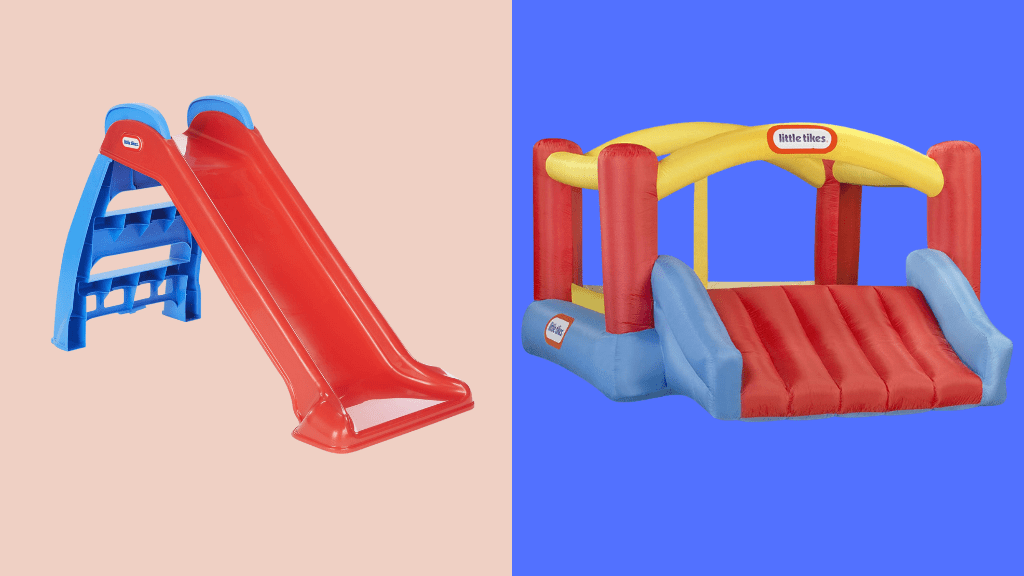 The long wait for cheerful sunshine ends with the beginning of summer. If you are out there looking forward to prime your children's environment, you need the best summer toys for your toddlers that work both at the beach and the backyard, and also at your home's comfort and the driveway.
What should you look for in a summer toy for your toddler? Safety is the prime need. Toys should be large enough not to fit in your kid's mouth and should not contain high-powered magnets or button batteries. There are scores of summer toys out there but guess what, the best ones are the simplest. They help your kid remind them of what warm weather has to offer and encourage them to explore, have fun, and splash around.
Here's a list of all the best summer toys for toddlers that you could want.
1. Little Tikes T-Ball Set - Best Summer Toy For Athletic Toddlers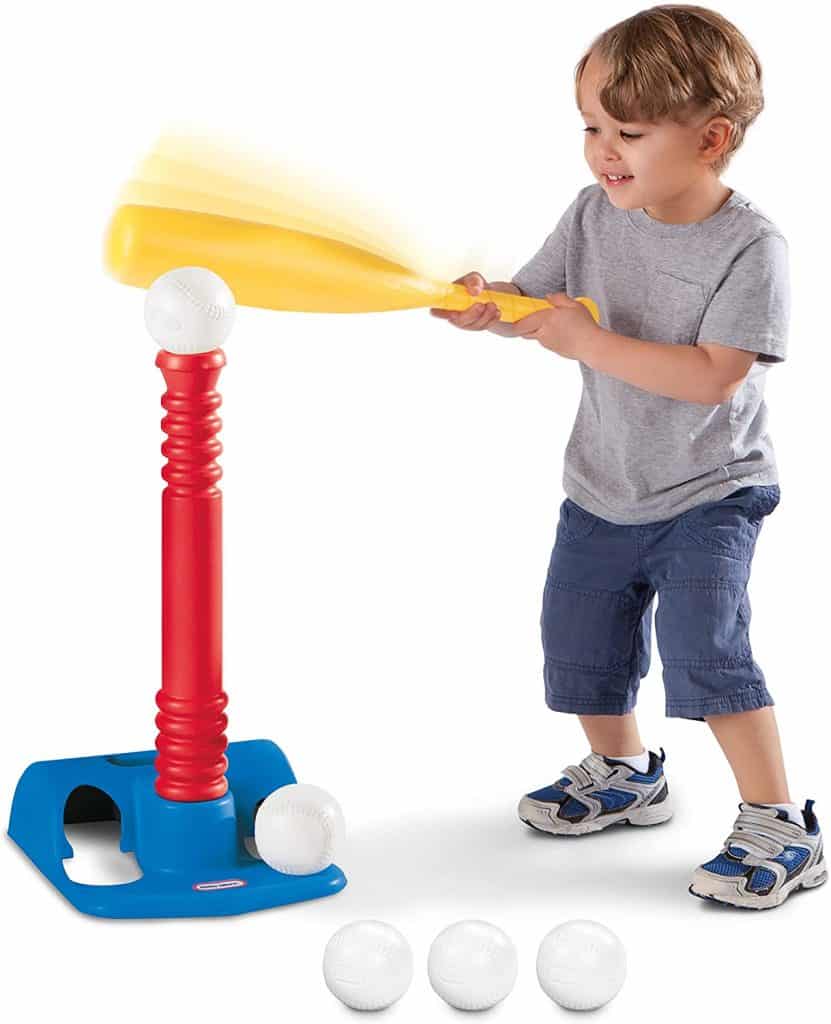 With Little Tikes Cozy Coupe, your munchkin can now take part in a game of backyard baseball. This is an affordable set and comes with 5 balls, a bat, and a T-ball stand. It is the perfect toy for the budding sports star. You can play along with them or teach them how to master hand-eye coordination at this young age.
2. Little Tikes Cozy Coupe - Best Summer Car Toy for Toddlers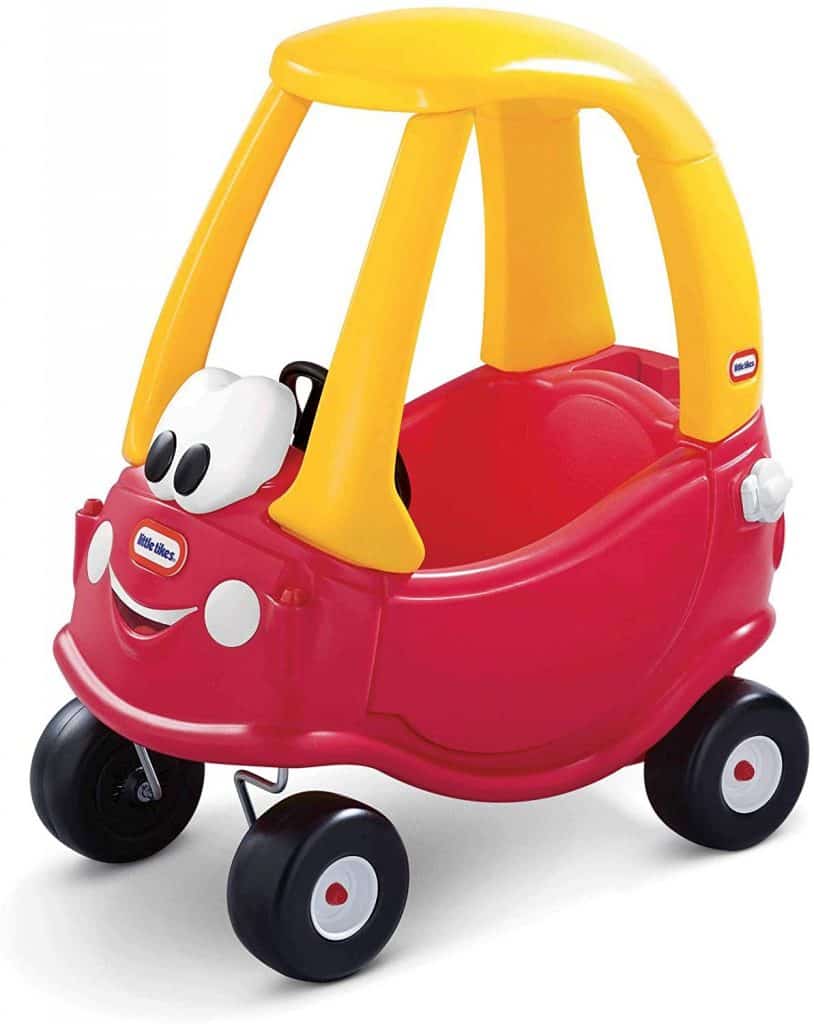 This bright-colored coupe is perfect for cruising around in the driveway. Fun and classic, it has a steering wheel, a play engine starter, and a play gas cap. Now that's everything that your toddler would want for imaginative play. The Little Tikes coupe comes with a floorboard that can be removed if you want to push around your baby in the car toy. If there is enough space indoors, you can have them driving around inside the house under your eyes. Also, no rainy days can ruin their fun cruises.
3. Little Tikes Activity Garden Baby Playset - Best Summer Playhouse for Toddlers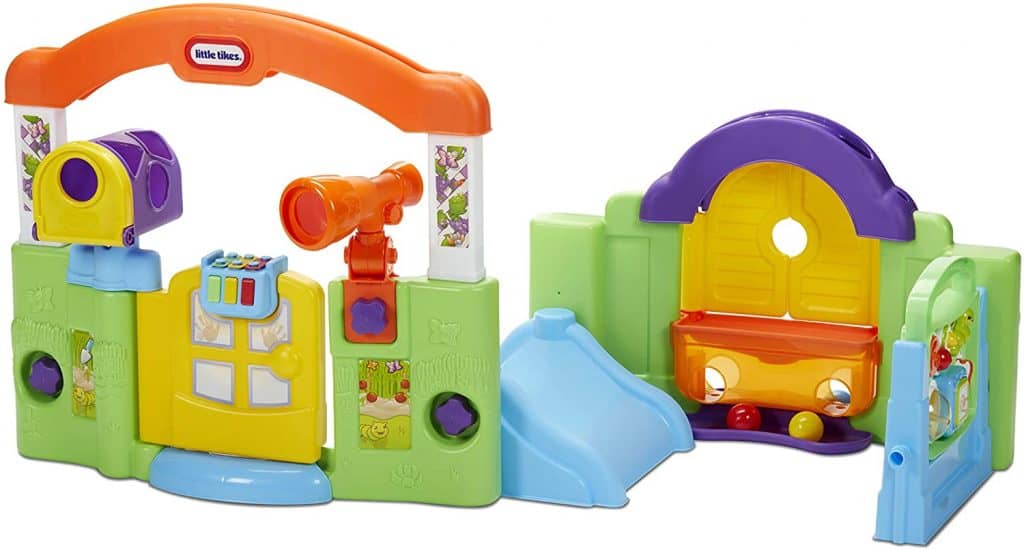 Need to leave the house with your toddler? He or she will love taking this foldable playhouse along. It has different setups and super fun features like a telescope, play window shutters, and a shape sorter mailbox. Melissa & Doug's playhouse is best for summer picnics in nature or at the beach.
4. Melissa & Doug Seaside Sidekicks Sand Baking Set - Best Summer Sand Soy for Toddlers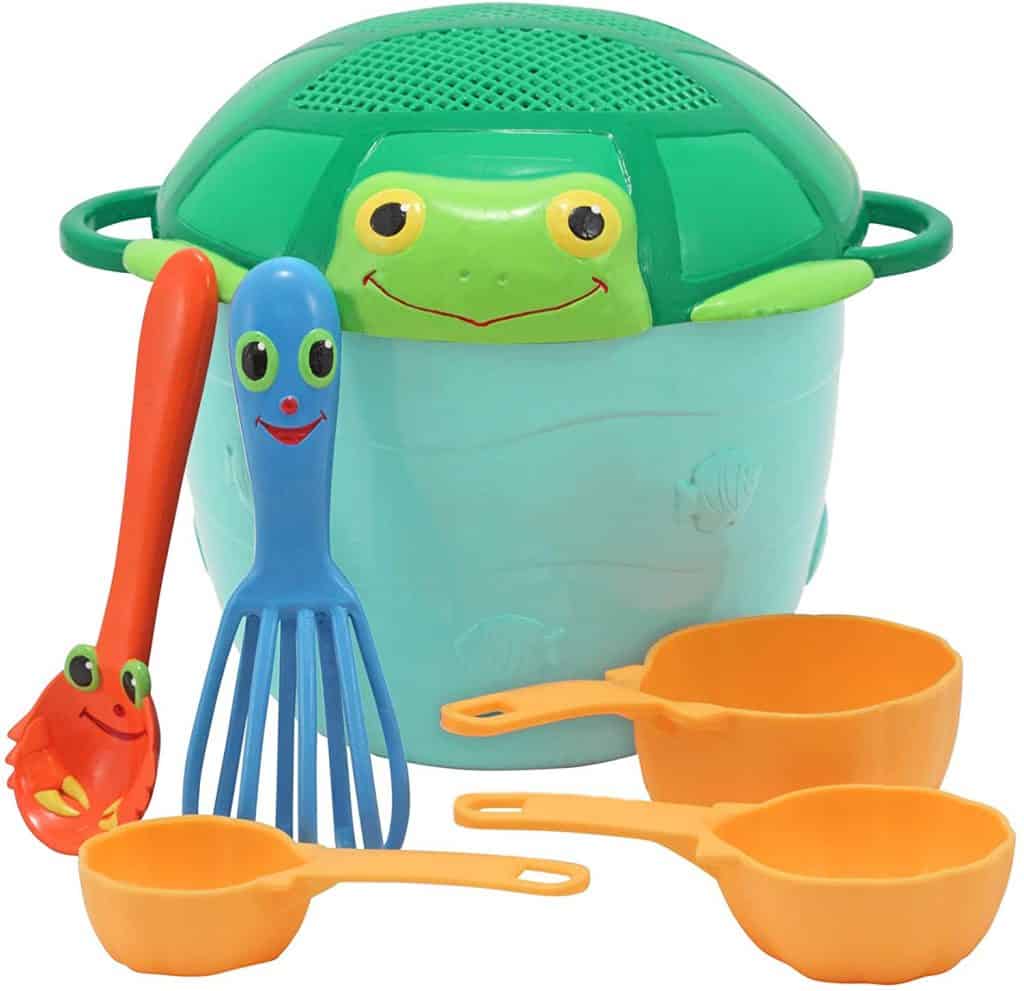 Melissa & Doug is a brand that creates toys that promote open-ended play. This baking-meets-beach toy is the perfect example of this concept and the best outdoor summer toy for toddlers. Your kiddo will love digging through the sand at the beach to brew the perfect beach potion. Bright tools and colors encourage imagination and exploration which is an ideal recipe for summers.
5. Melissa & Doug Rubber Kick Ball - Best Summer Toy Ball for Toddlers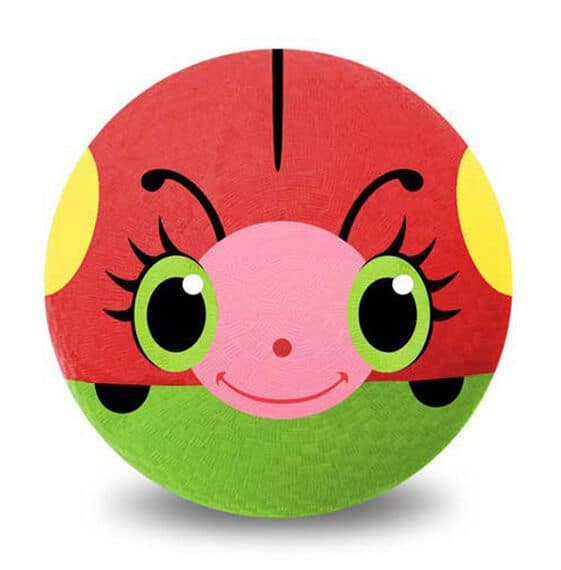 You would not believe how entertaining it is to play with a simple rubber ball until you see a toddler with it. Watch your little one kick it in the sand back and forth, play catch, or start a game of pick-up kickball in your backyard. The rubber ball comes in bright and fun colors that make it easy to find and bring out for all kinds of outdoor or backyard games.
6. Liberty Imports Kids Beach Wagon Toys Set - Best Summer Beach Toy for Toddlers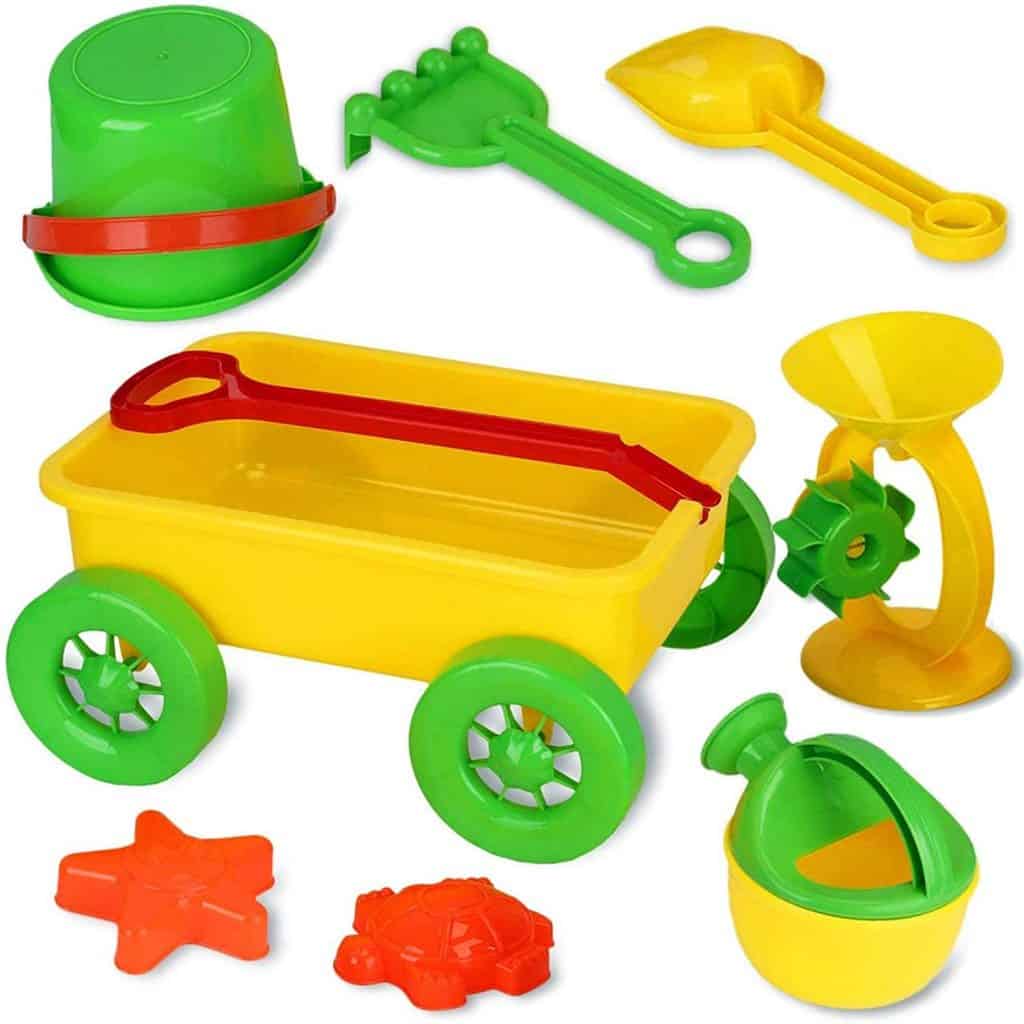 You can have your kid help you with prepping the day at the beach. They will want to play with this 8-piece beach wagon around in the sand pulling the things you need from the car to the beach. It is the perfect toy for a trip to the sea or a summer afternoon in the backyard. The bright-colored shovels, seaside shapes, and buckets will be easy to spot too.
7. SplashEZ Splash Pad - Best Summer Splash Pad for Toddlers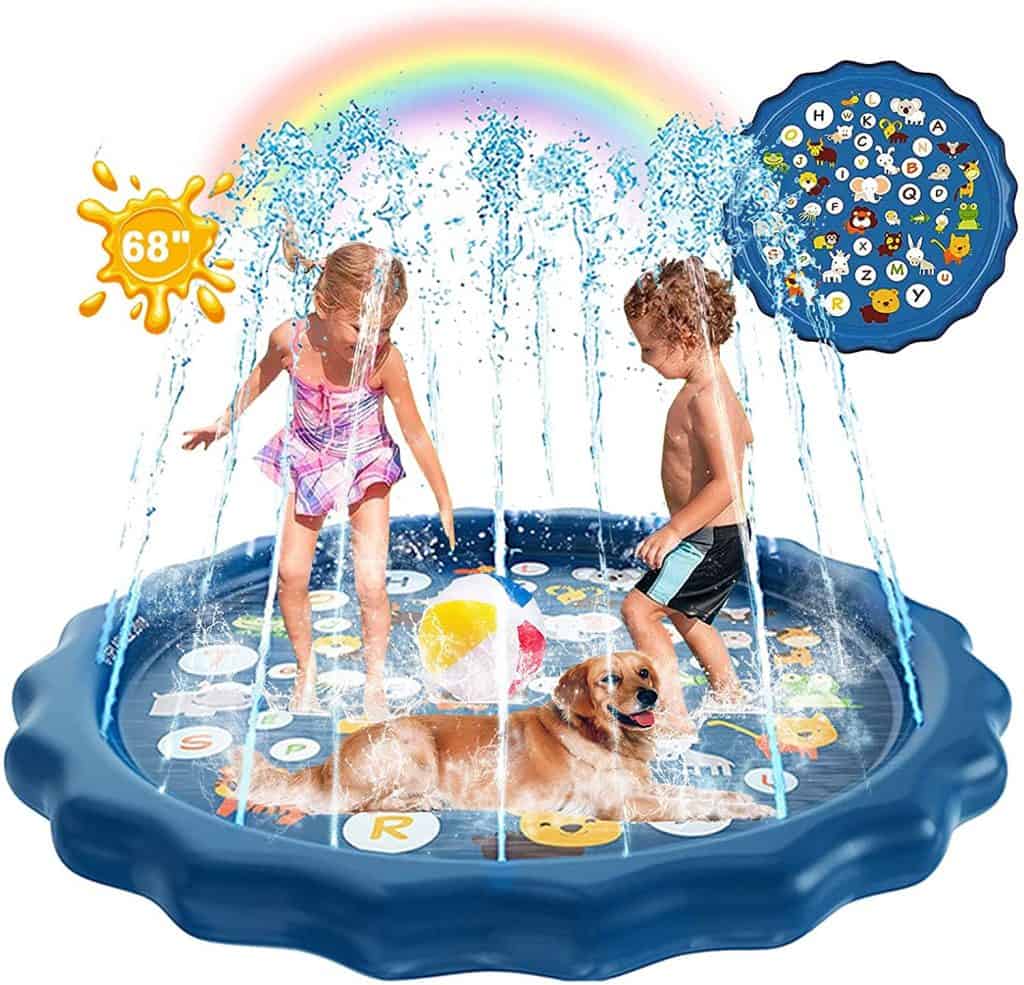 How is summer fun if you don't get wet? On hot summer days, have your little one play in this sprinkler-meets-splash pad. It has the cutest design that is educational as well as playful. Those ABCs and animals throughout its rim are a yes for the parents. It comes with a cascade of water jets that is not too powerful and a shallow wading pool. It is perfect for kids around the age of 12 months and up. Remember to be vigilant, though, while playing with water.
8. Skip Hop Zoo 3-in-1 Ride-On Dog - Best Summer Ride-on Toy for Toddlers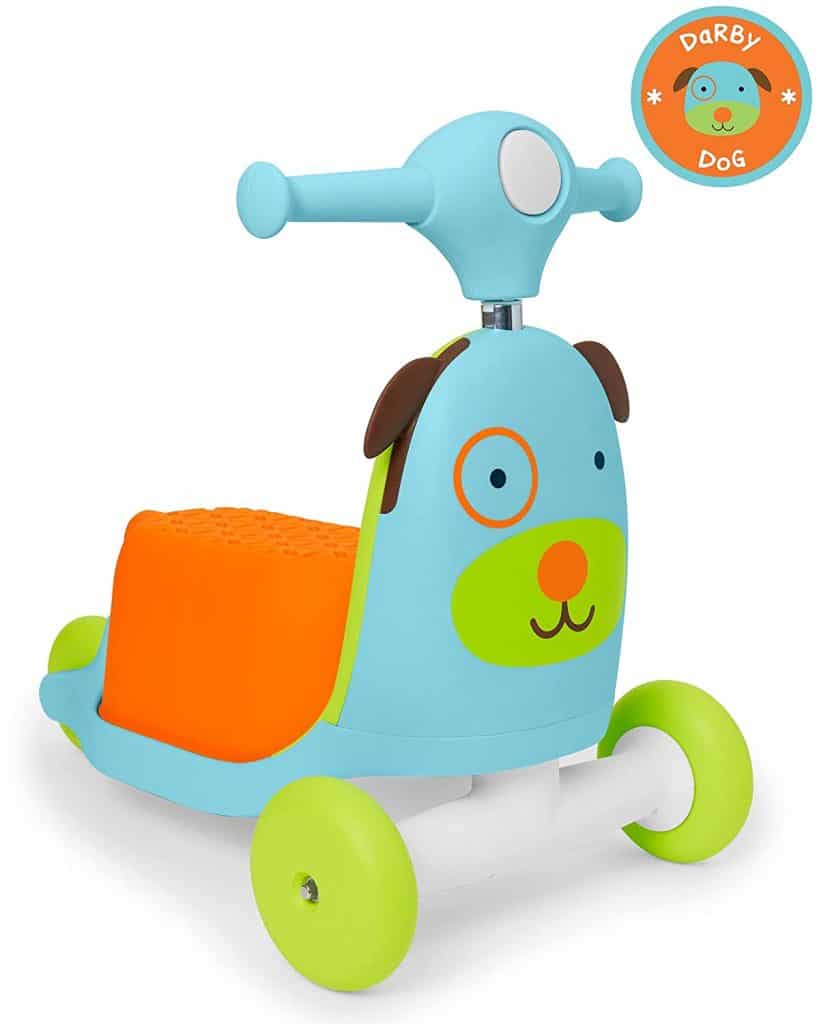 The Skip Hop toy bike has an oh-so-cute puppy design and comes with songs and sound effects along with buttons for a headlight. Your tot is sure to have loads of fun on this toy. He or she should be around the age of 1 to 3 to be on this toy bike. It may seem like a splurge but it's worth the dig as it can be a push-and-pull toy for early walkers, a stand-up scooter when your child is grown up to take off, and a sit-in wagon for toddlers. All the while, it is a supportive toy for your child's motor skills, coordination, and balance.
9. Little Tikes 2-in-1 Snug And Secure Swing - Best Swing for Toddlers

Pushing your child on a swing can be a nostalgic experience and the best bonding activity. A T-bar design ensures that your baby is safe. It can also be removed too and can hold kids up to 50 pounds. In other words, the Little Tikes swing is a good investment that will adorn your backyard for years to come.
10. Gazillion Bubble Rush Bubble Blower Machine - Best Summer Toy for parent participation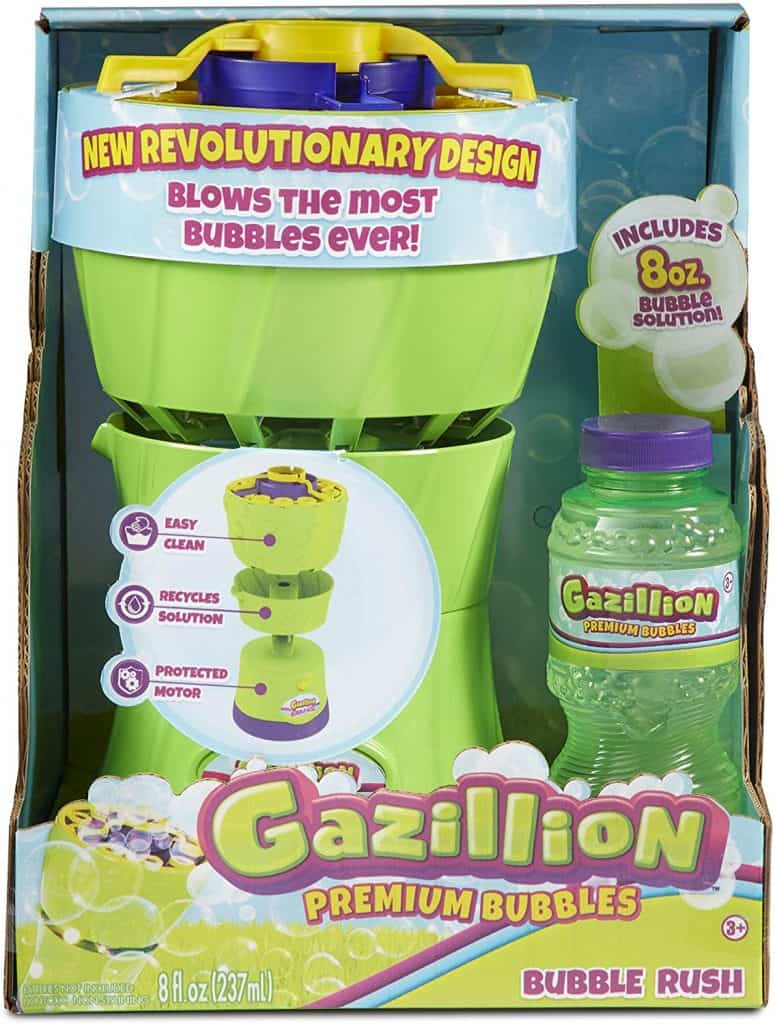 Tons of bubbles in the air are something that brings out the child in every adult. And what better toy than a bubble blower machine to bond with your child on those summer days. You simply can't beat the magic of bubbles floating in the air. This set offers an 8- ounce bottle of bubkes to keep your little one and you entertained. This is an opportunity to click those semi-candid shots for your tiny tot album. Remember that this machine is for toddlers of age 3 and up.
11. Urban Infant Chunky Sidewalk Chalk - Best Summer Art Toy for Toddlers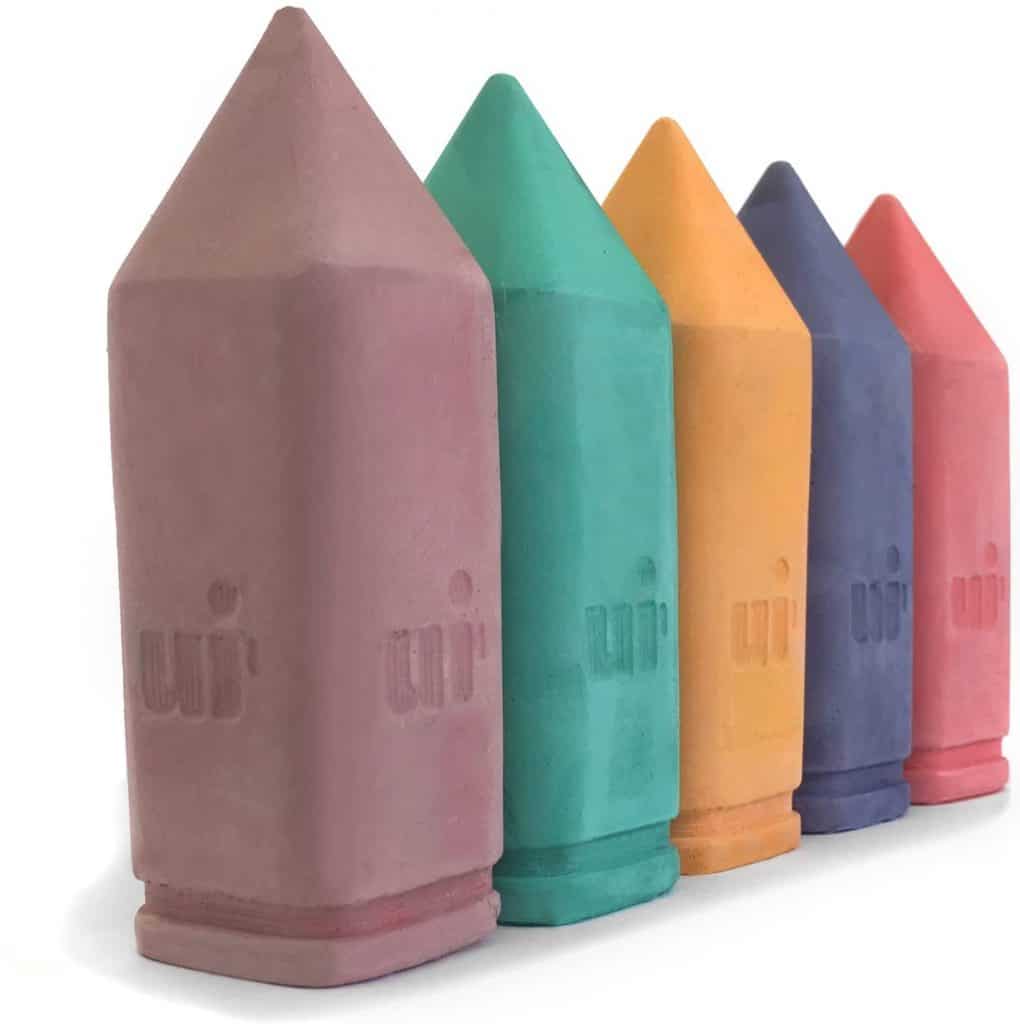 Urban Infant chalks are a 5-piece set of sidewalk chalks that are non-toxic that will keep your young Picasso occupied. It even comes with a booklet that has all the step-by-step instructions for playing hopscotch. From India and China to France and U.K. the hopscotch variations from all over the world are given in this booklet. But yes keep an eye on your kiddo to make sure they don't eat the sidewalk chalks.
Best Travel Toys For Toddlers And Babies Final Word
Now that was an endless list of all the best outdoor summer toys for toddlers that you can buy to keep your little one entertained and busy. The ones like the bubble blowing machine and the best baby swings are for binding with your child. Even though these toys are baby-safe, remember to keep an eye on them so they don't fall into untoward accidents. Happy summers!
10 Best Summer Toys for Toddlers In 2022 FAQs
1. What are some fun ideas to play with your child outside?
You could get the cutest outdoor summer toys for toddlers but if you want to play with them through bonding games, here are some for you,
Explore or hike
Sensory bins
Ice or water play
Nature rubbings
Animal tracks
Outdoor storytimes
Movement games
Bubbles
Arts and crafts
Family picnic
2. What do you do with an 18-month-old outside?
You could encourage your child's independent growth by taking him or her to places or playing these outdoor activities:
Gardening
Sidewalk chalk
Paint with water
Mix dried oats, beans, or rice to make playdough
Baby-safe clay
Play with balls
Water squirters
Bubbles
3. How do you play with a 2-year-old?
Here are 12 fun learning activities for your 2-year-old:
Play dress-up
Decorate a crayon carrier
Hide toys
Make a mailbox
Imagine a boat
Trace his or her body
Play Simon Says
Try the"Stop and Go" game
Craft a collage
Pass a ball
Drawing songs
Initiate conversation