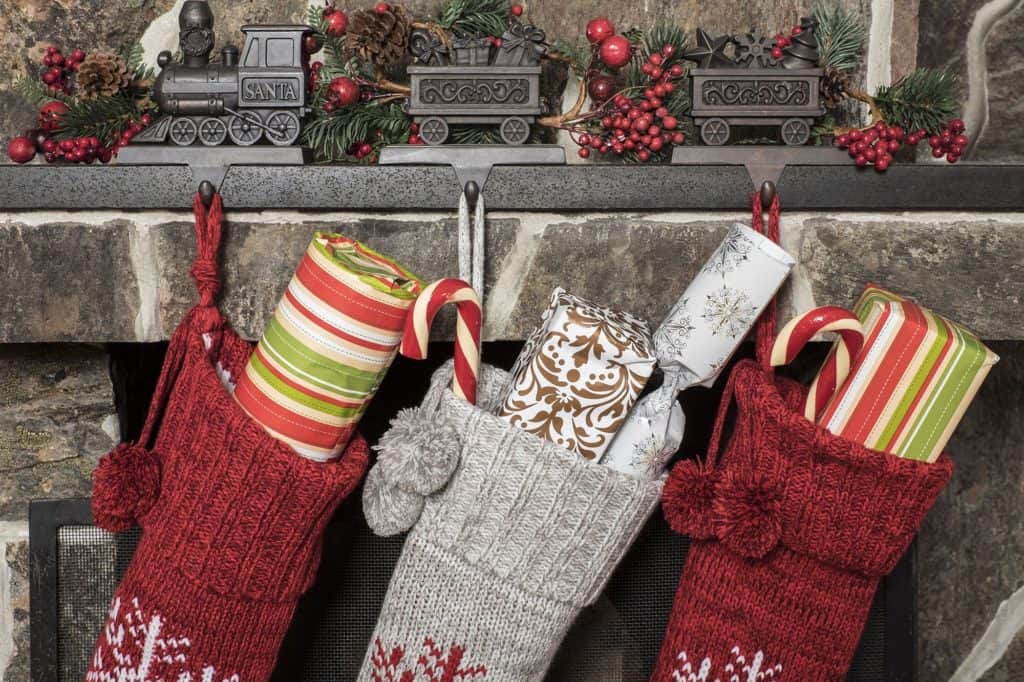 Best stocking stuffer ideas for toddlers is a true example of, 'best things come in small packages,' and are the best gifts for toddlers. Toddler stocking stuffers are also comparatively quite affordable, as these gifts only cost you around are all $20 or less, and feature a few amazing characters, songs, and bells.
Nonetheless, do not get fooled by this cheap stocking, as they are also secretly educational along with being cute and affordable. Perhaps, the only downside is that it at times gets quite difficult for the parents to choose the best amongst the other great stocking collections, as these are widely available.
For this reason, Parenthood bliss has curated this article which comprises our top 30 best stocking stuffer ideas for your toddler, be it a bath toy, building blocks, or something to snuggle up with at night. We recommend you choose the stocking stuffers that your toddler would not only enjoy but also learn basic ideas and build their motor skills, as each baby is unique on its own.
30 Best stocking stuffers for toddlers
Here is a wide range of stocking stuffers that kids love the most:
1) Constructional plate and utensils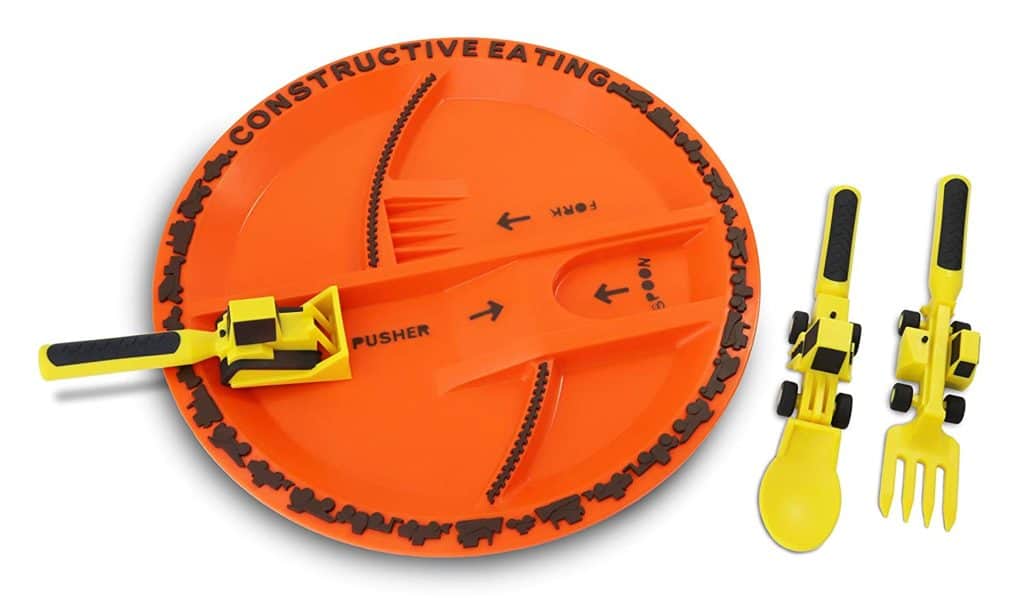 In case you have a picky eater at home, these are the best for your little toddler that will not only encourage them to pick and eat healthily but also help enhance their motor skills. The construction plate and utensils are quite fun for your 2-year-old baby and also comes in quite a vibrant color scheme that helps attract the little eater's attention.
2) Peek-a-Blocks penguin cum slide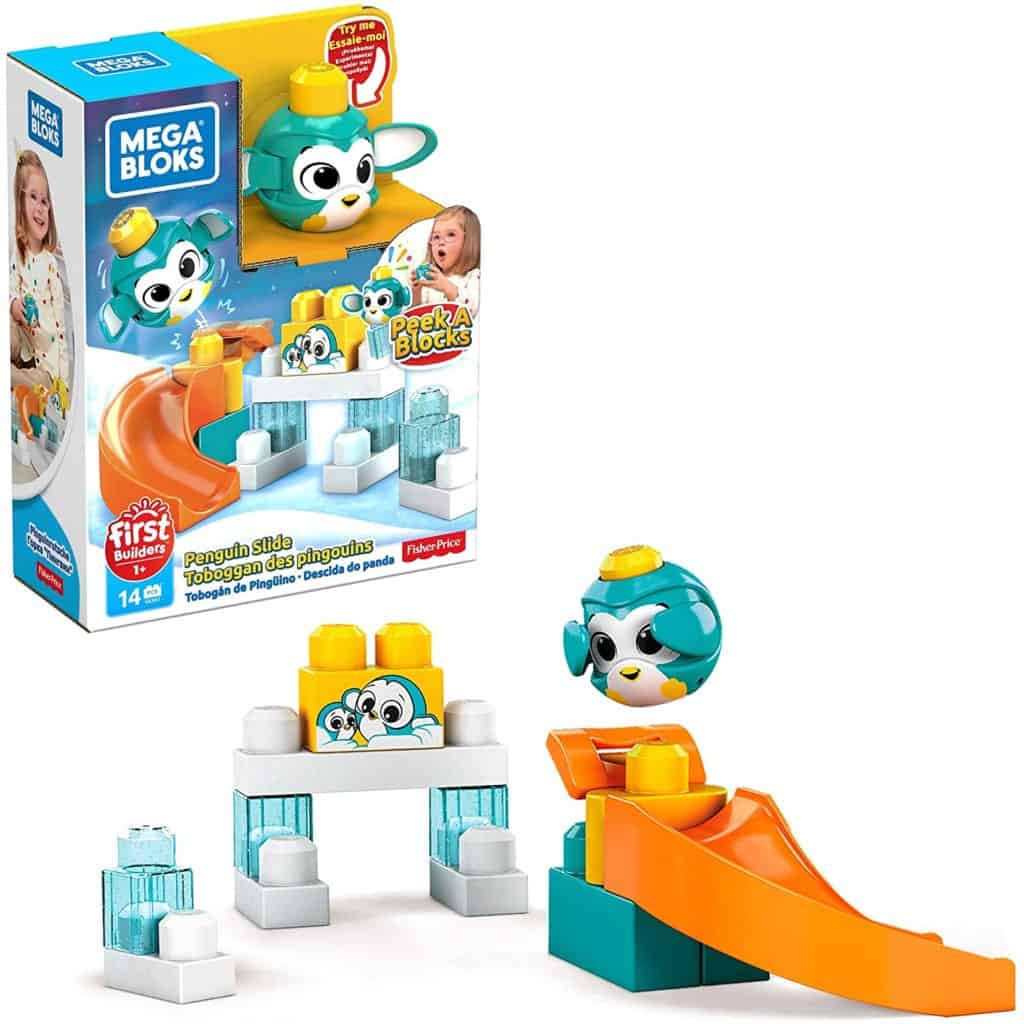 Peek-a-Blocks are an addition to the mega blocks and can easily be an added dimension to toddler building blocks. The toddler can place the round "Peek-a-Block" on a peg and the penguin would then open its arms and reveal its eyes, similar to when you used to play peek-a-boo with your little one. However, if the penguin isn't placed on the peg, the kids can use it as a ball to help roll down the included slide. Therefore, it's all in one, a building block and a marble run.
3) Squeezable sloth stuffed animal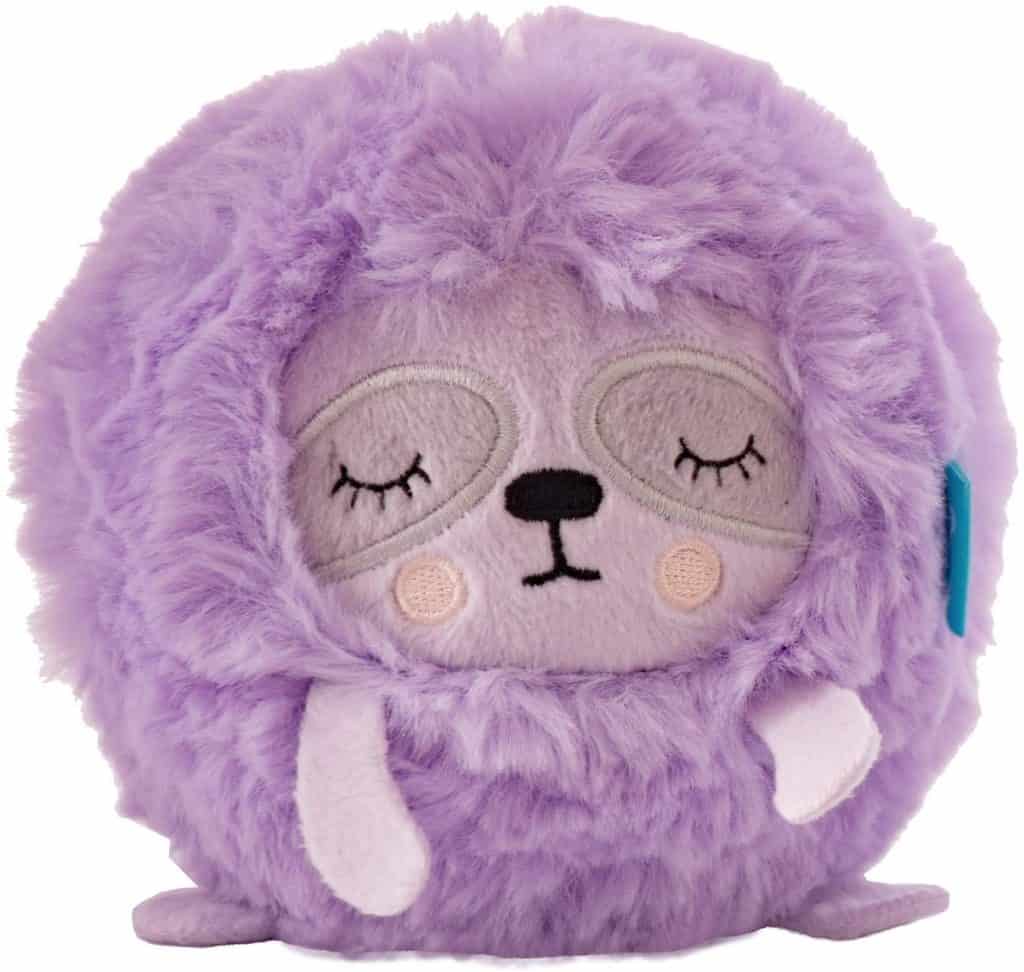 These sloth squeezable stocking stuffers are stuffed with memory foam and allow your little toddler to try squeezing them as hard as they can. They are super fun and fluff back to their original size, which is the size of a ball. The fun part is, the parents can use these sloth stuffed toy animals as well when the baby isn't around.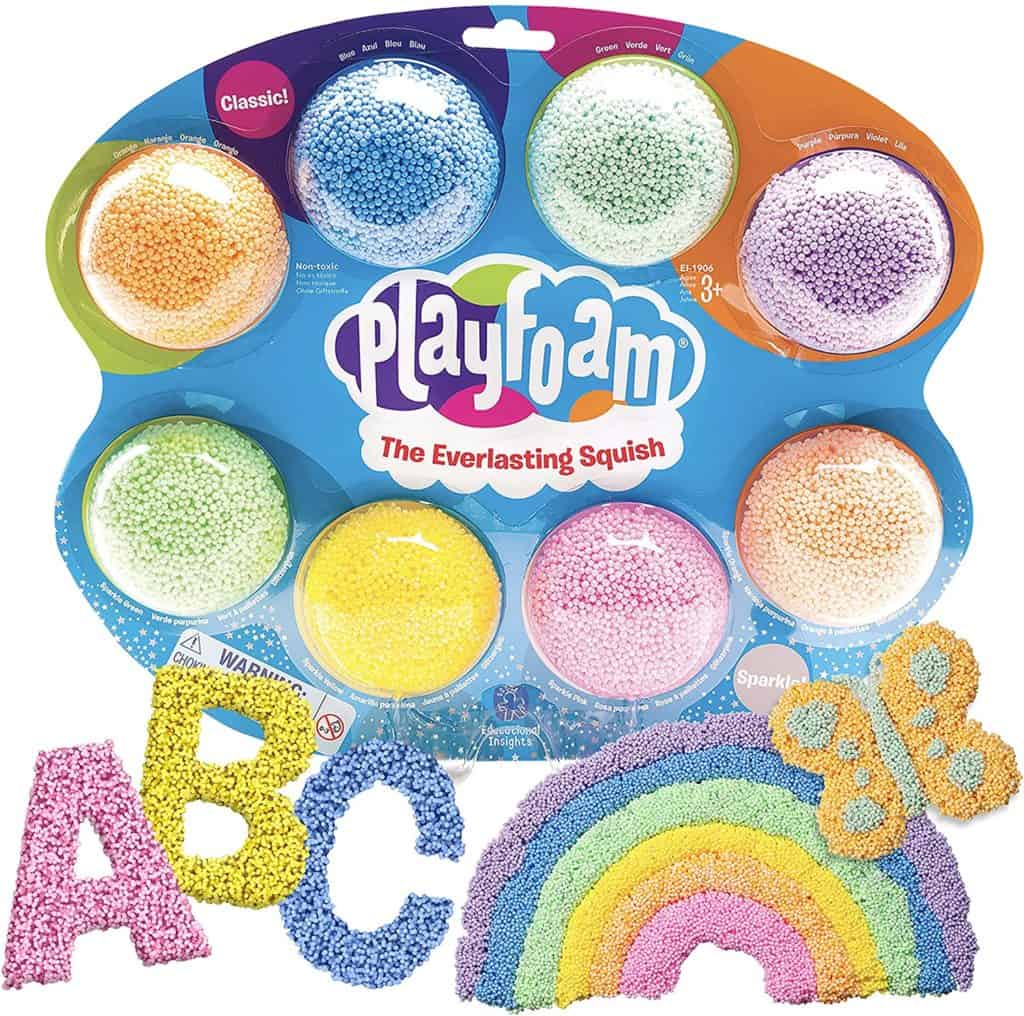 This is a great Christmas stocking stuffer that your little one will love as it allows the toddlers to further enhance their creative side. These can be squished into a foam and form anything that the kids would like, or even choose to combine the different colors. On the bright side, parents need not worry as they are super easy to clean.

These are perhaps the most popular stocking stuffers and it allows the little hands to venture out their creativity. So, while you are trying to catch up with things, you might want to give the baby a few sheets and these Crayola crayons to headstart their DIY sessions. The set comes shaped like an egg shape, allowing the toddler to hold onto it easily.
6) B. Funkeys lights & sounds keys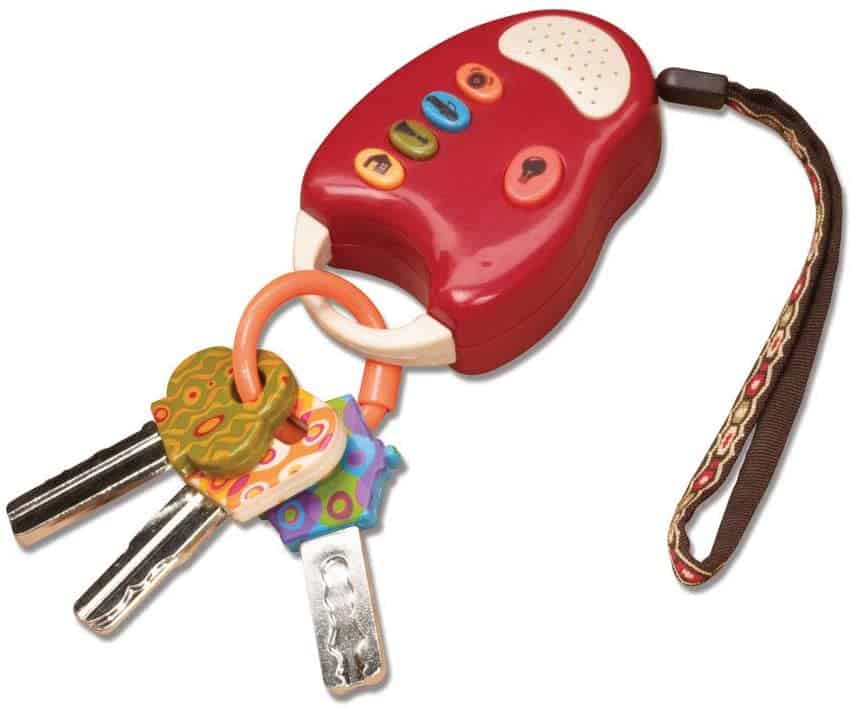 This light and sound key can be easily replaced with the actual keys that the little one has been trying to grab onto. The B.Funkey features BPA and phthalates free, safe for toddlers. The best part about these keys is that they have a "beep beep" sound with real-like designed buttons.
7) Bumkins reusable snack bags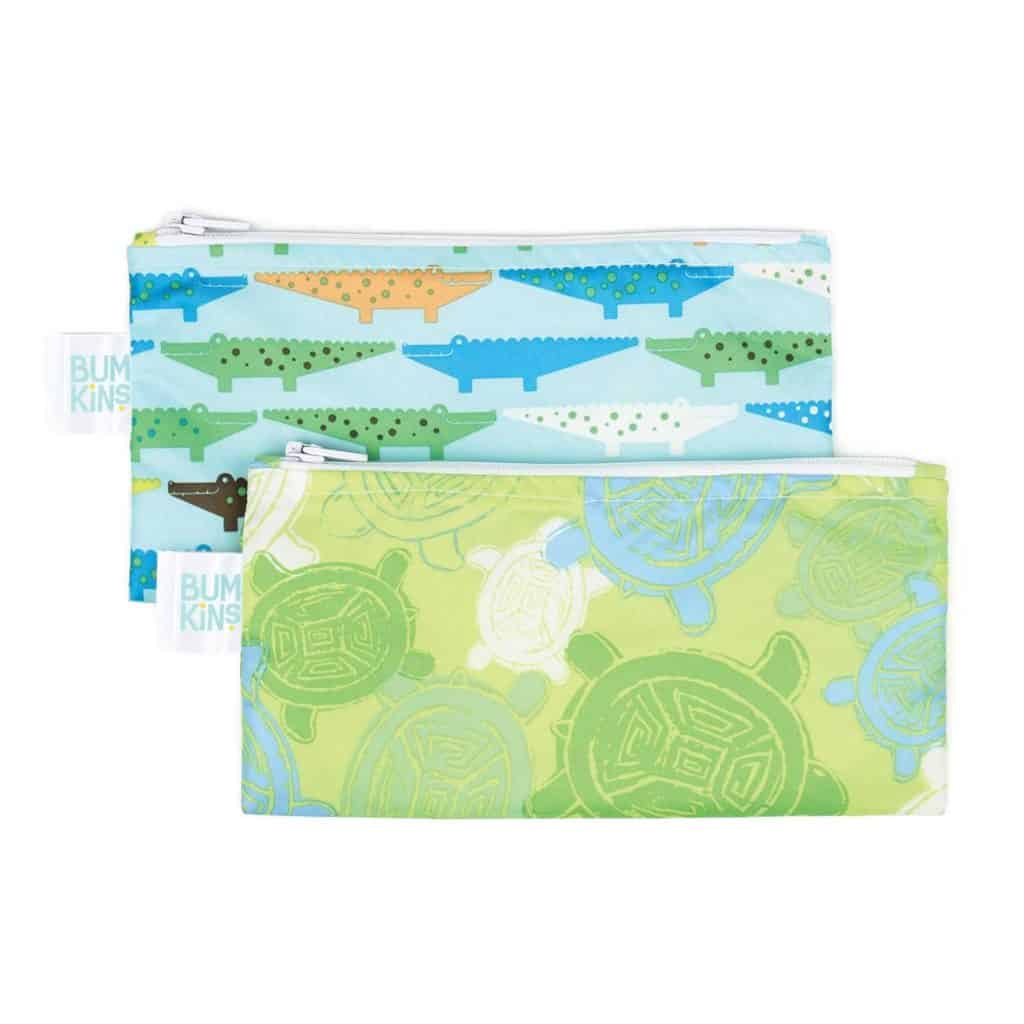 These reusable snack bags are quite durable stocking stuffers and are just perfect for snacks. They are water-resistant, made from a waterproof fabric that is easy to wipe and clean. The highlight of these reusable snack bags is, they are machine washable and are free from PVC-BPA-phthalate-vinyl, and lead.
8) Learning resources-avocados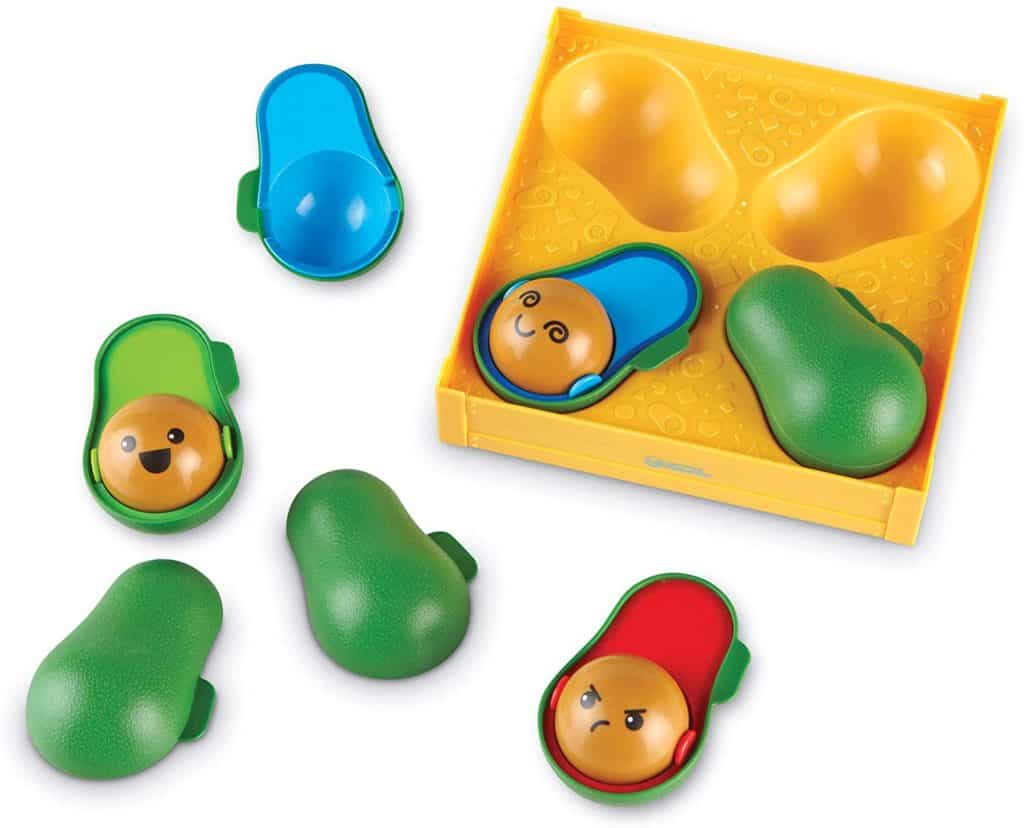 The learning avocados make great pals to your avocado-toast-loving toddlers. The best part about these avocados is that while being attractive, they also are educational in nature, teaching your little toddler colors, making them aware of emotions, and helps develop their fine-motor coordination.
9) Classic penguin bedtime board books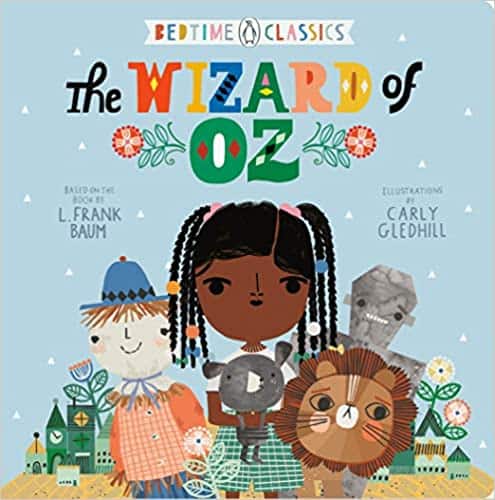 The penguin board books are perfect for parents to add to the toddler's library and their nighttime routine.  The board book includes classic stories like The Wizard of Oz, Jack and the Beanstalk, and Alice in Wonderland, with a diverse feature of illustrations.
10) ALEX bath time stacking cups

These stacking cups from ALEX make a good bathtime toy, featuring holes that add to the bathtime fun for your toddler. This stocking stuffer gift will surely make it to your kid's favorite list while the child also further enhances their fine motor skills and recognizes the countings as each cup has numbers 1 to 7 labeled.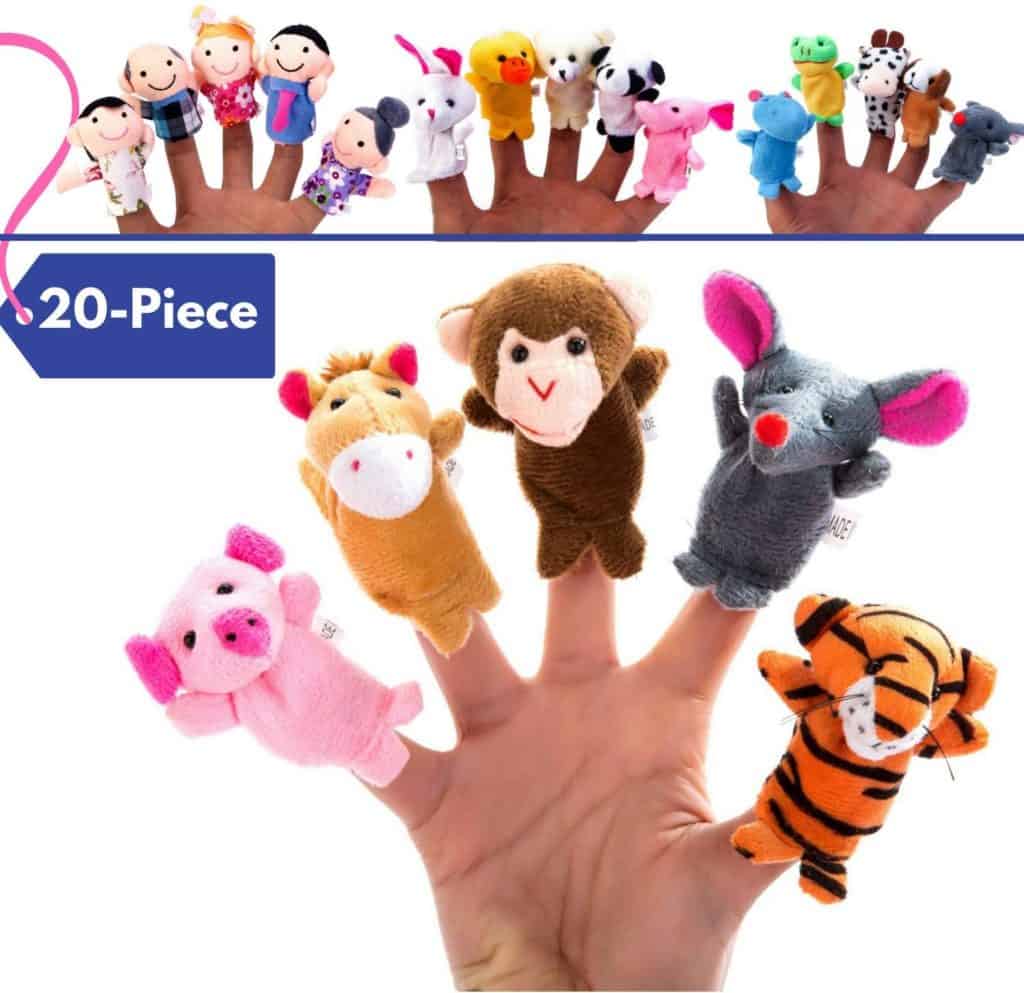 These cute little finger puppets resemble the theater puppets and can easily fit the little hand. Use them to create your own creative little stories using the baby's name as a character that helps them relate and listen to the puppet story more carefully. This stocking stuffer makes a good mini gift as they enhance and help build onto the baby's creativity and imaginative play.
12) Elephant family puzzle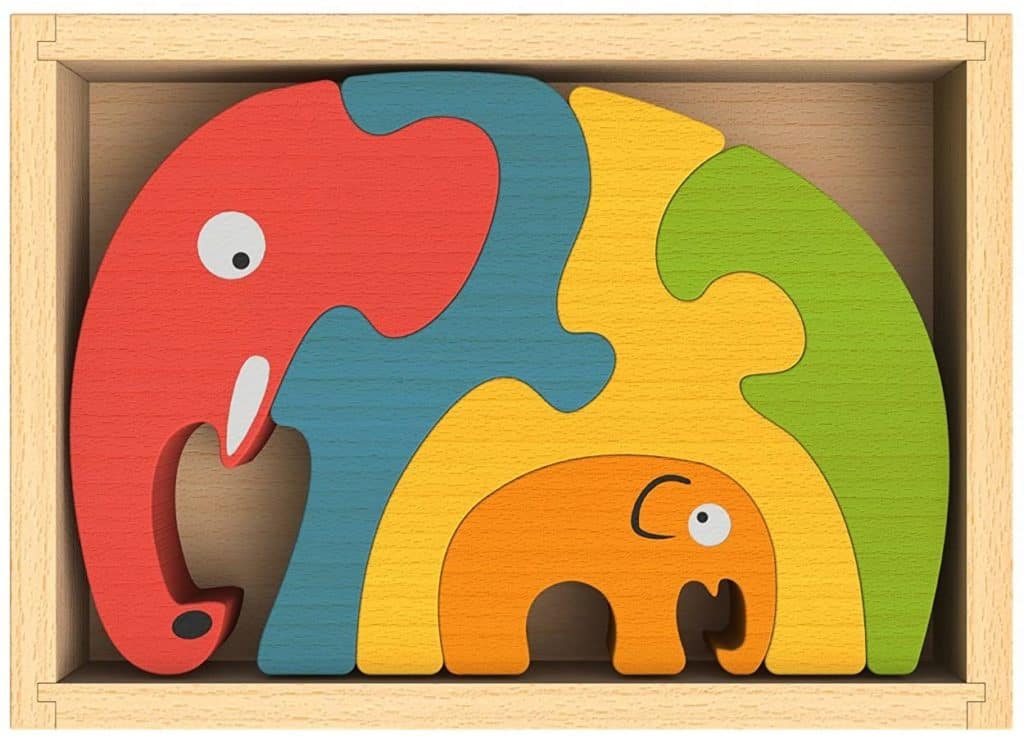 This elephant puzzle stocking stuffer features to be creative and colorful that attracts the little toddlers. They feature to challenge the toddler to recognize shapes and colors as they are designed in an irregular shape that further helps work the brain.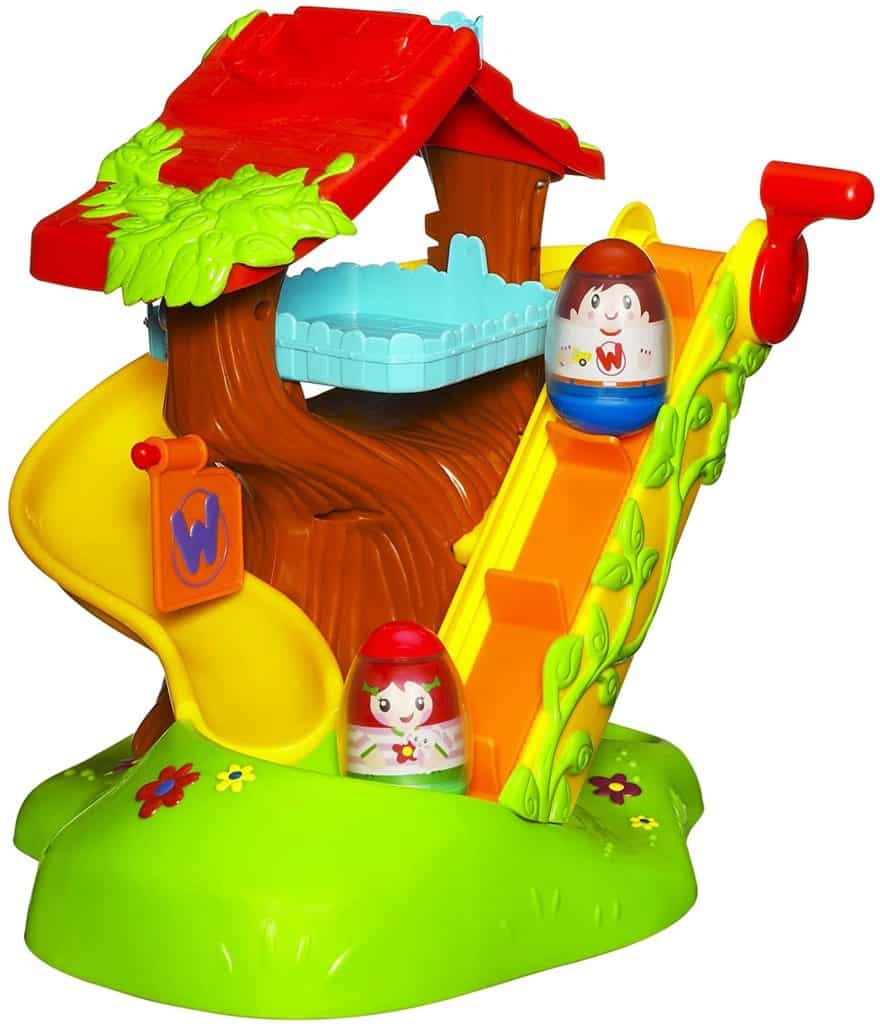 These Weebles from Playskool feature to be colorful and roly-poly toys for your toddler. When pushed, they quickly pop right back up and help the toddler exercise their face muscles as it makes them laugh and also teaches the small child morals like, never to give up, or, always learn to try harder!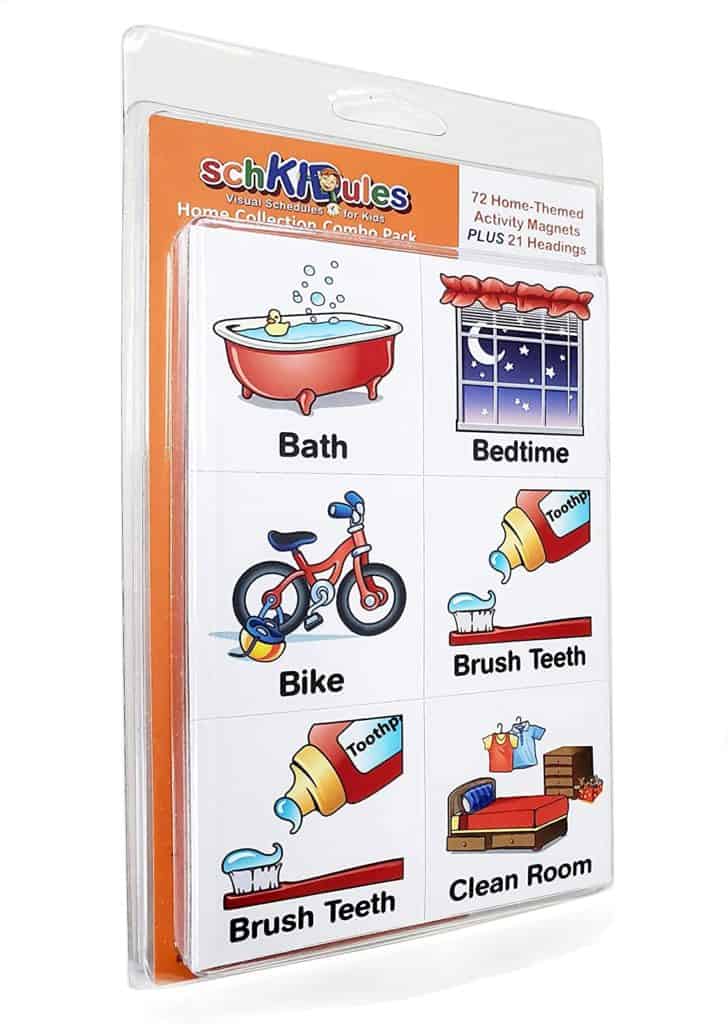 These printable visual routine cards make a perfect stocking stuffer for the toddler, especially the preschooler. The kit includes a routine card for bedtime, morning, mealtime, and chores with a set of blank cards, and two editable templates. These are famous amongst the parents as it helps make their life really easy and cool.
15) Play-Doh for toddlers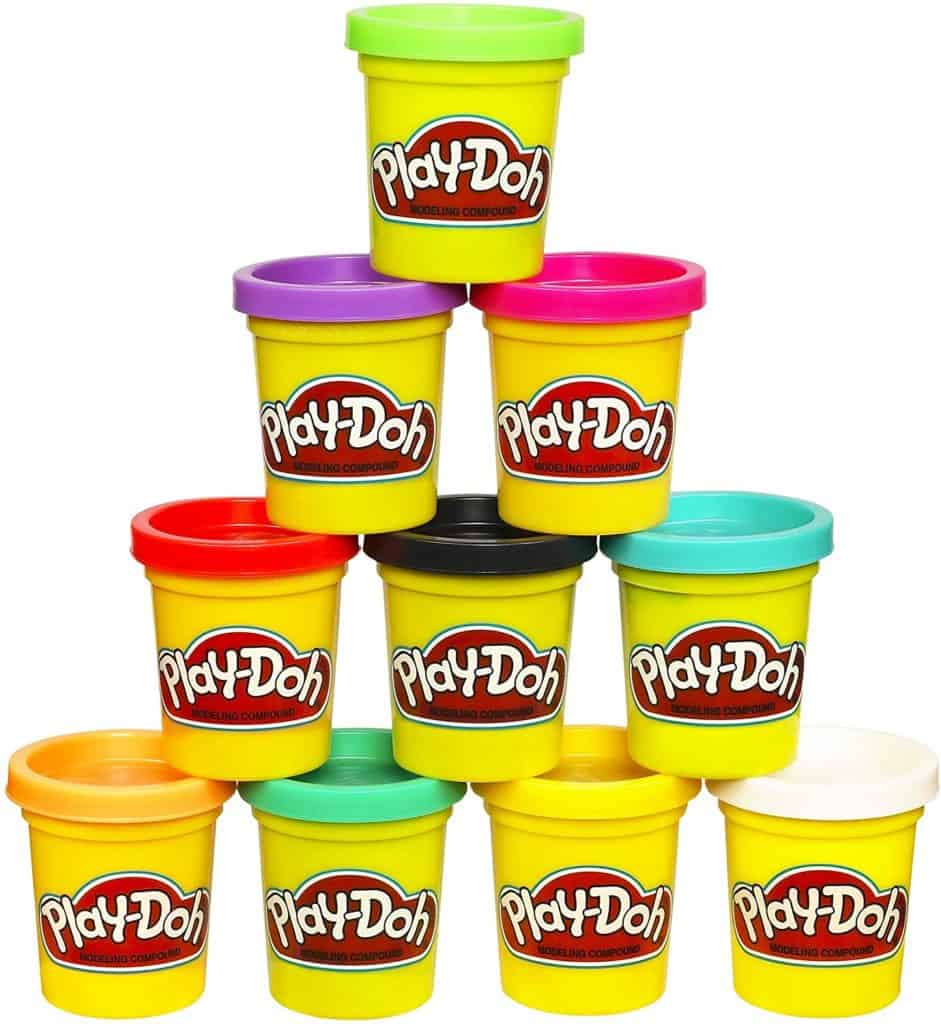 These are loved by everyone and make a perfect first toy. They feature to be super soft and squishy, allowing the child to stretch, pound and mold the clay into different shapes or any figure the toddler wishes to.
16) Dinosaur's reusable activity pad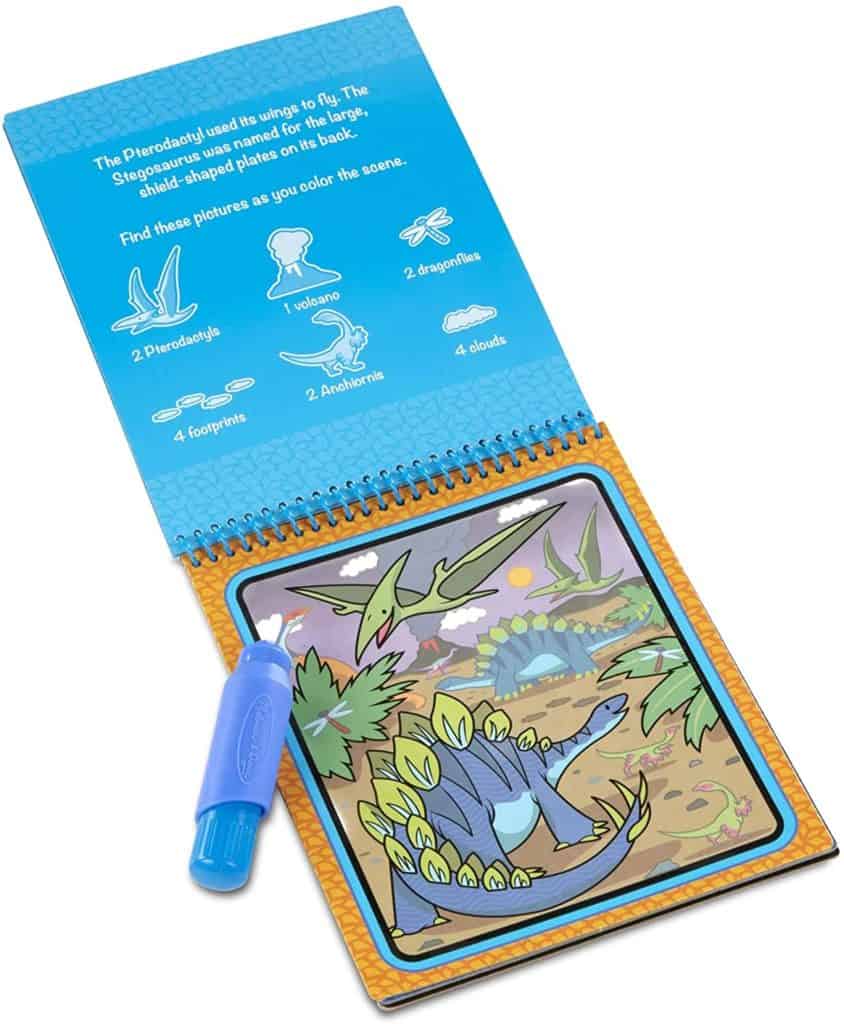 This is an activity pad that the toddlers can easily use, as it only requires water! All they'd need to do is fill the brush with water and start painting as the colors pop out by themselves. So, while in the car or at a restaurant, simply carry it along.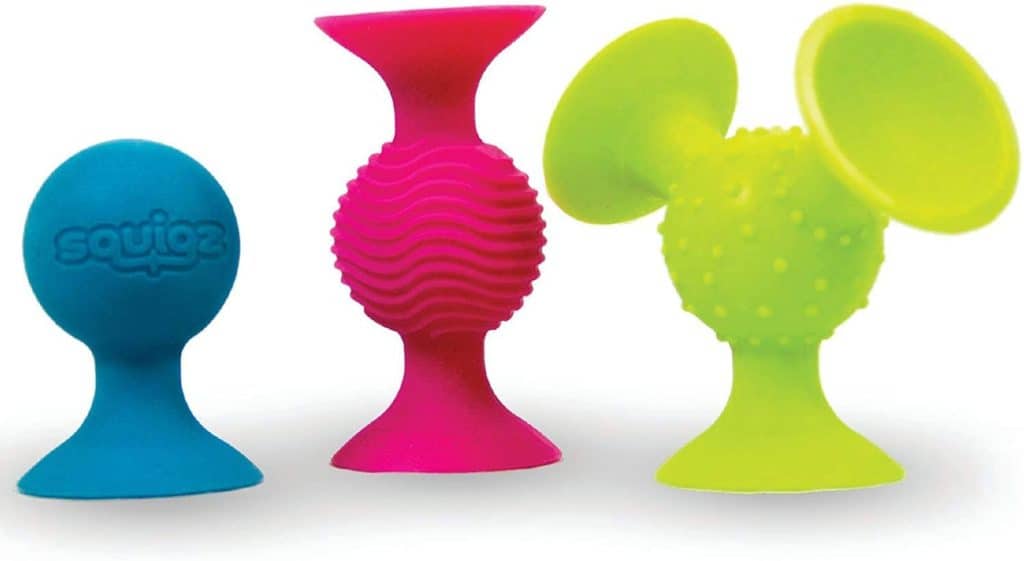 This pipSquigz comes in a unique silly-looking design and can stick and pop apart, adding to the fun of the stocking stuffer. Let your toddler rattle them up or use them when outside of the tub while you get the basic chores done!
18) Pinkfong baby shark song cube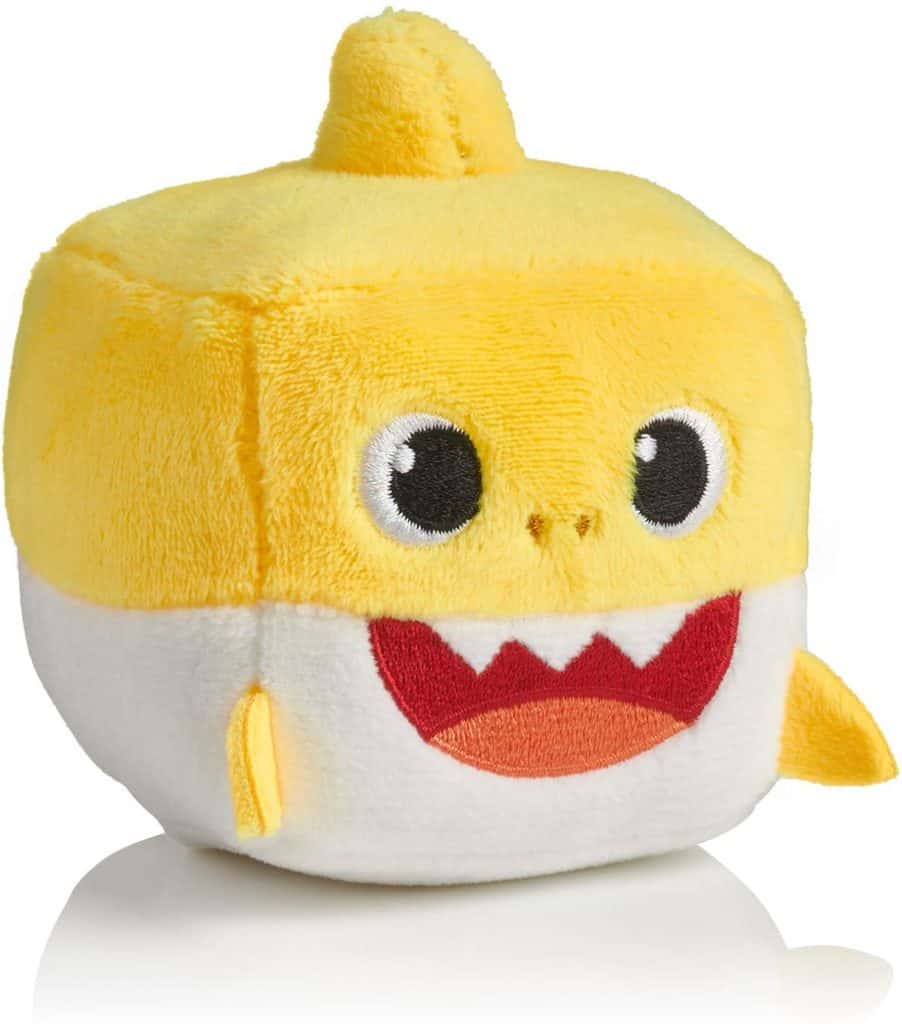 This stocking stuffer helps your toddler features in a sunny yellow color and plays a song when squeezed, reminding you of the ever-loved 'baby shark' tone. So, buy this Christmas stocking gift for your baby to sing along!
19) Magnetic bathtime fishing game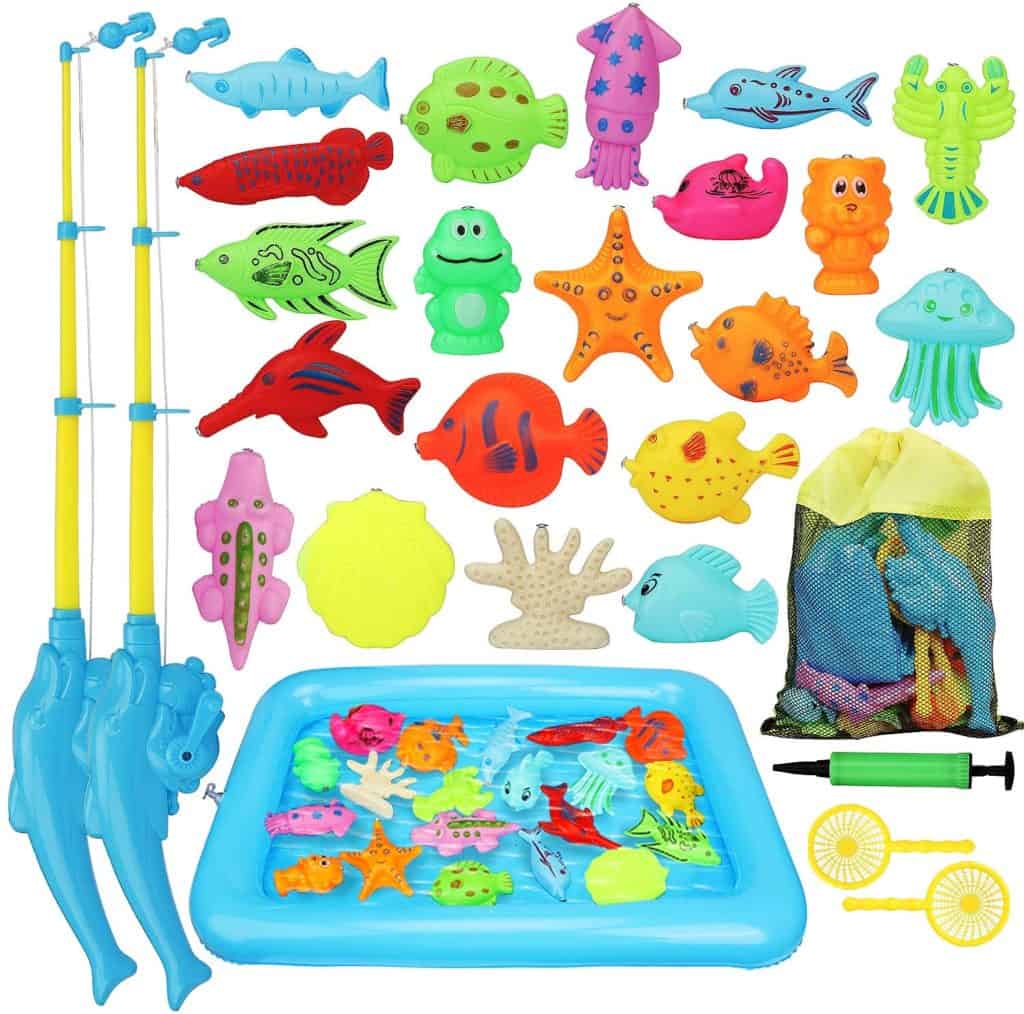 This magnetic bathtime fishing game helps turn the bathtime into a fishing pond! You can simply allow these best stocking stuffers to float in the water, while the toddler fishes them out using the magnetic rod that comes along in the set.
20) Click and count remote stocking stuffer for kids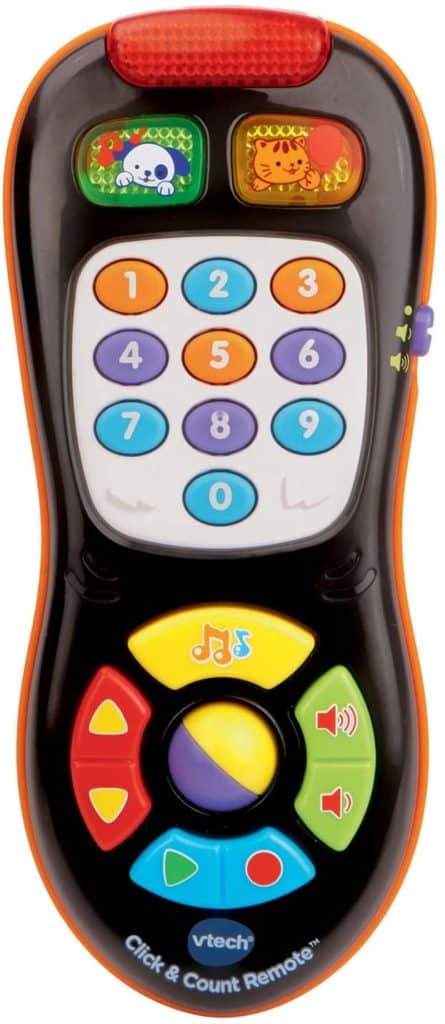 Do you have a toddler who is fascinated about pressing the TV remote buttons? Do you happen to play a hunting game before you finally get to watch TV? If so, the best way out is to get your toddler their own remote! This toddler stocking stuffer allows your baby to press the buttons of the remote control that play 45 songs and sound effects to keep them entertained.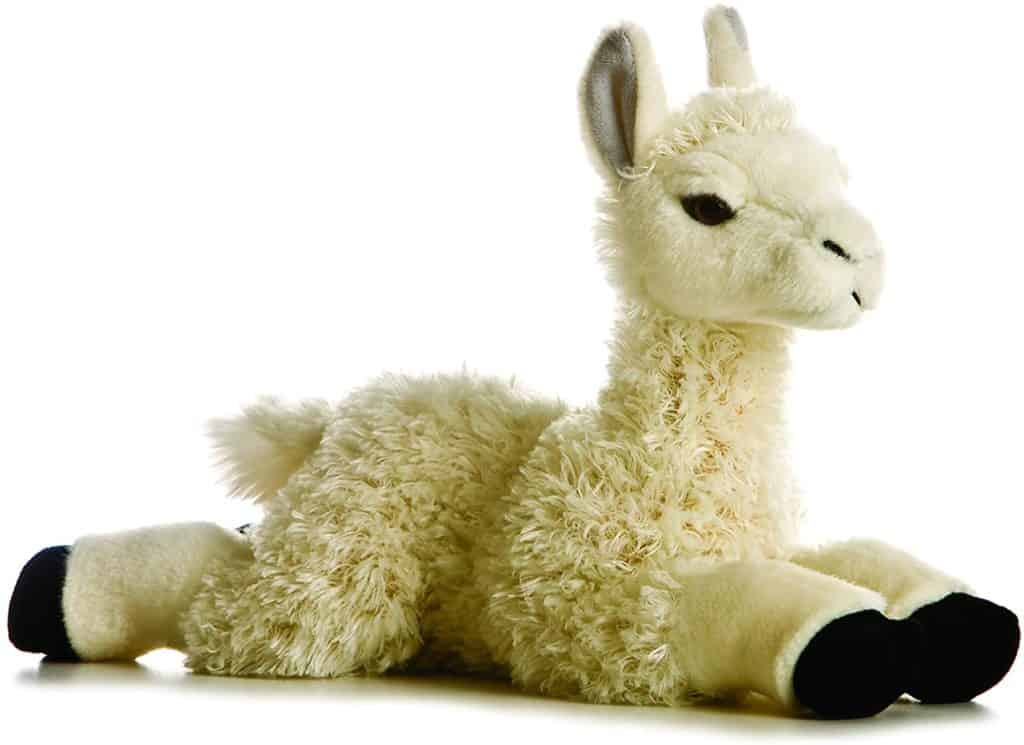 With the craze of Llama's, we are sure that your toddler will enjoy this Christmas stocking stuffer that features to be 12-inches in size.
22) Melisssa & Doug pets wooden peg puzzle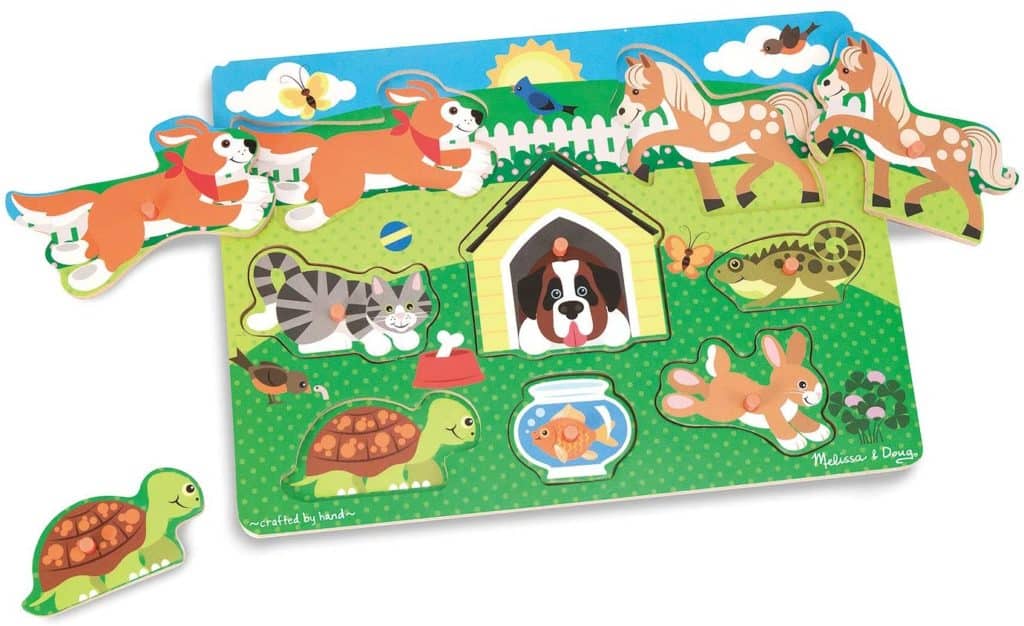 These stocking stuffers for toddlers make a great Christmas toddler stocking gift and are designed to include eight thick animal-shaped pieces. Adding on, your toddler can also pretend-play with them as they can stand by themselves.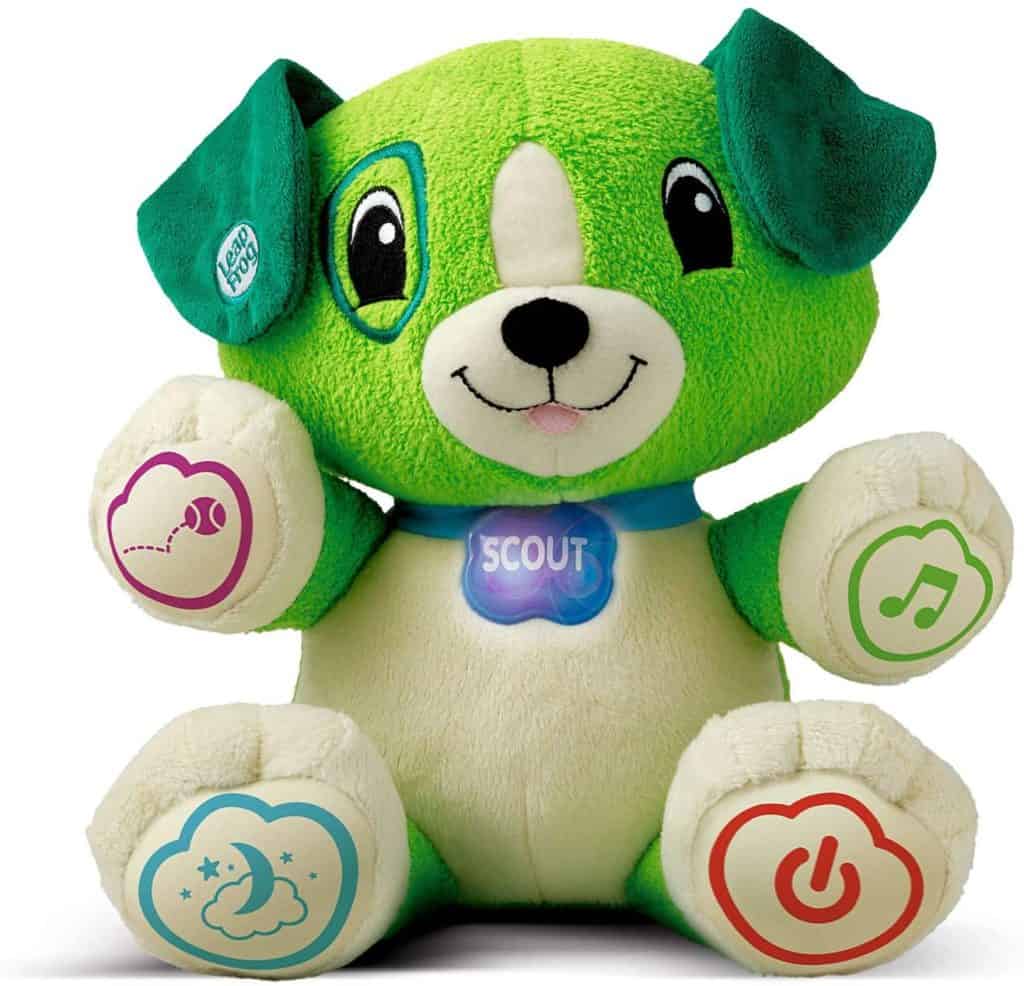 This is considered to be the cutest stocking stuffer for kids and is available in purple or green. This stocking stuffer can also learn the name of your child via an accompanying app, can sing lullabies, teach colors, etc.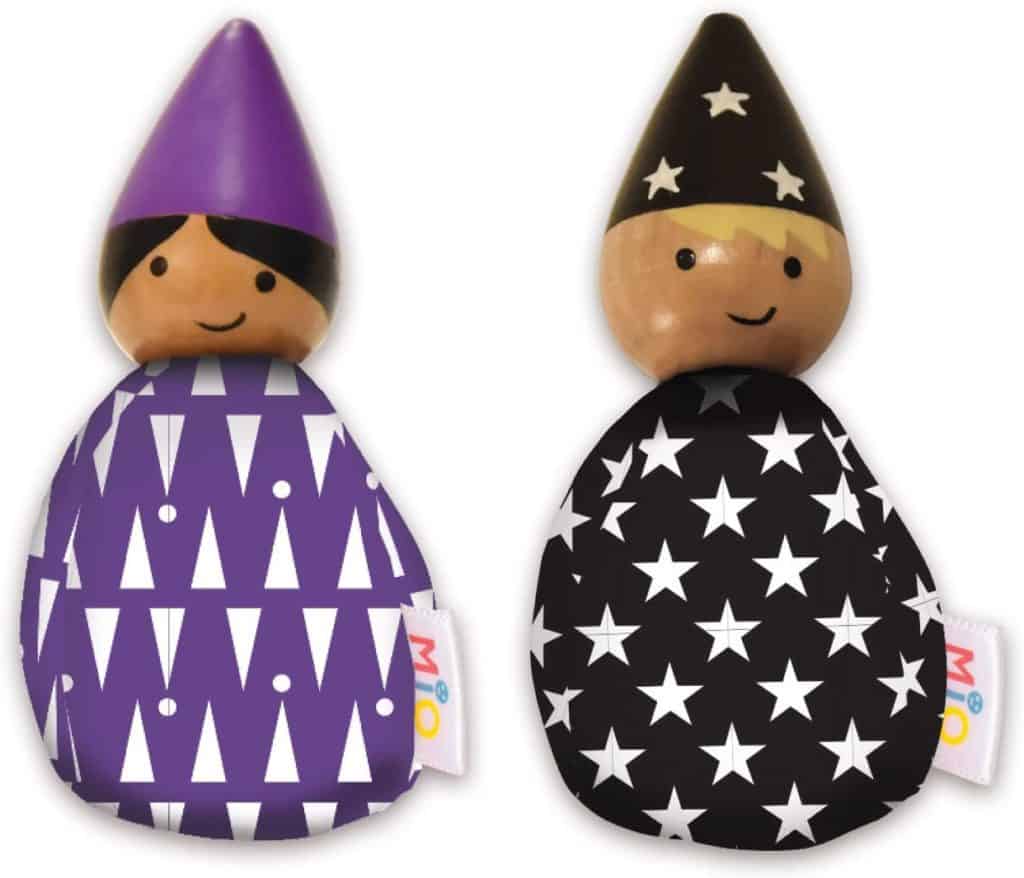 These are Manhattan toys that feature bean bag bodies that are easy to play pretend and let the toddler have an easy grip.  These can also be found in the shape of a working catapult, cat and dog, etc. So, get the ones that your baby will love to play with.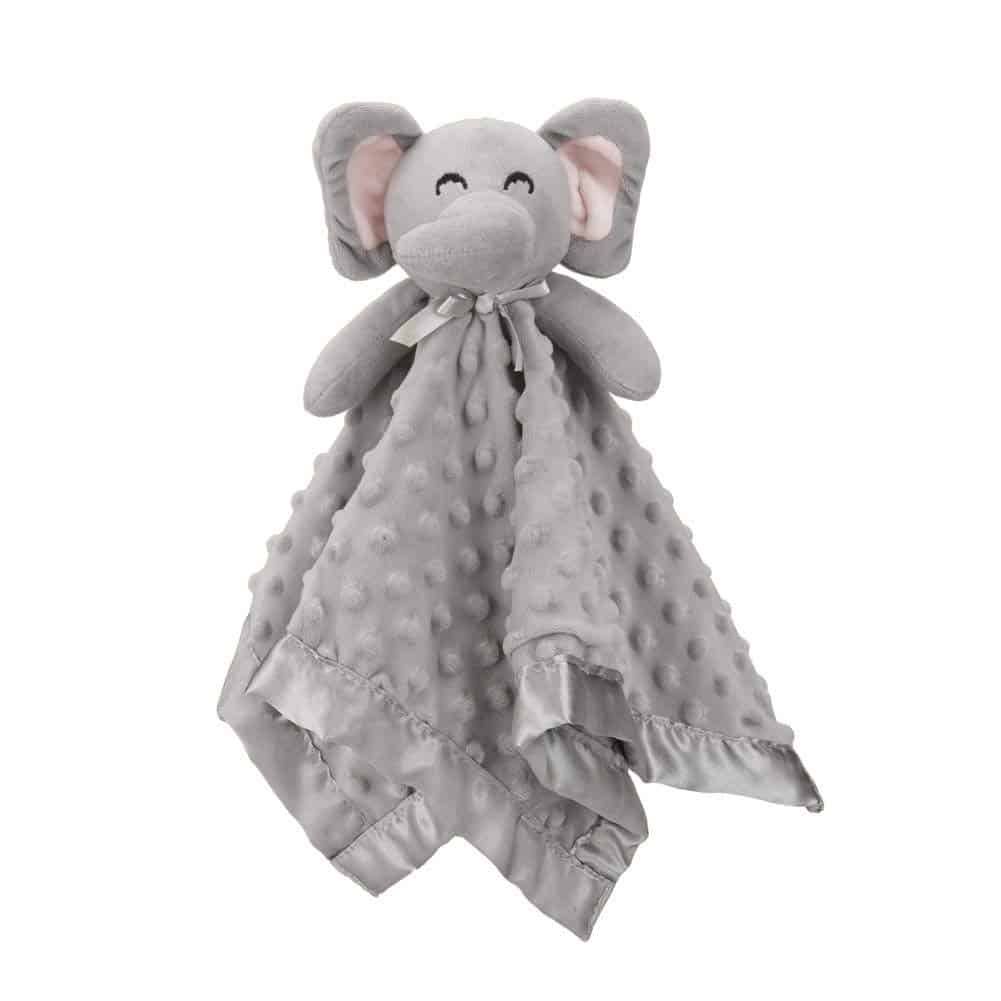 Thinking cute stocking stuffers? Is your toddler too protective about his/her/their stuff? Then these are the best picks for your toddler as you can easily customize their doll blankets, towels etc with their names that can help them know what's theirs and what's not!
26) Bathtime foam letters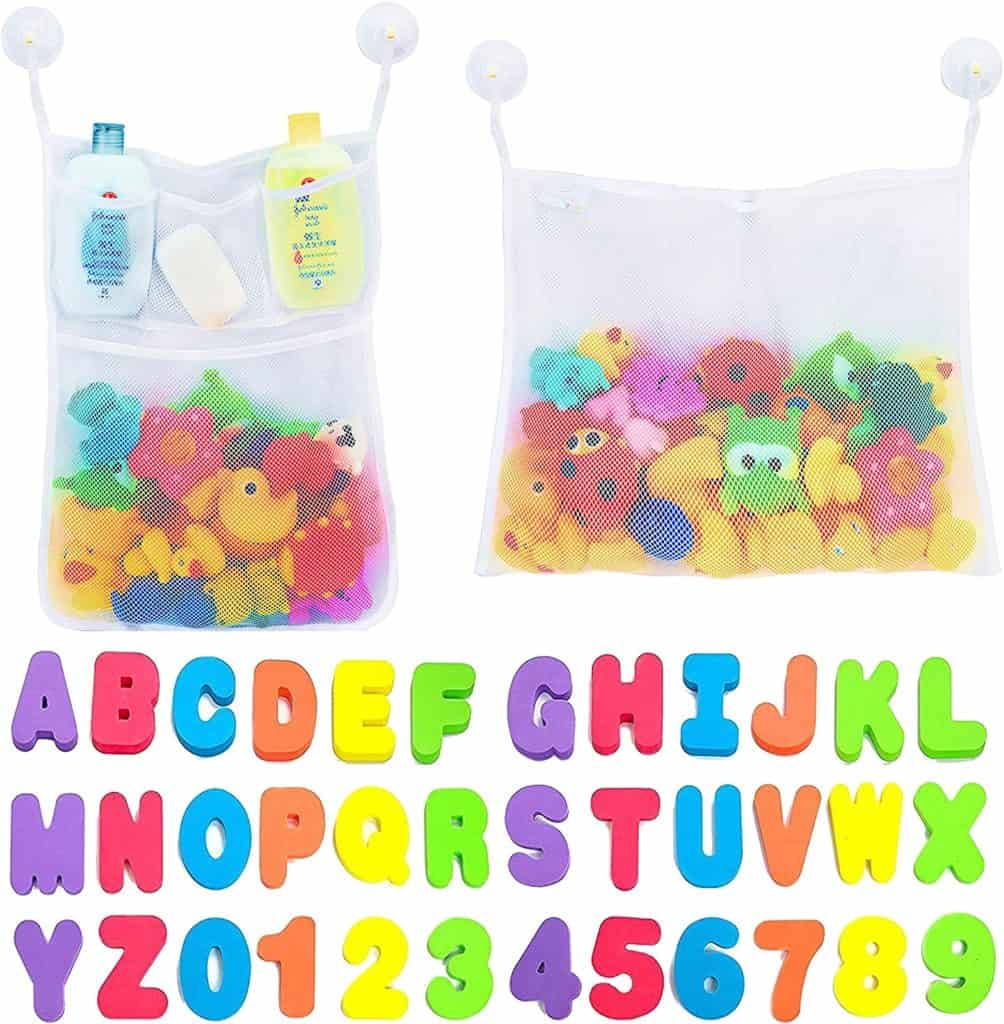 This helps you make the baby's bathtime a learning experience as they stick to the bathtub when wet. These features in 36 foam letters and number sticks and come in various colors.
27) Munchkin caterpillar stacking cups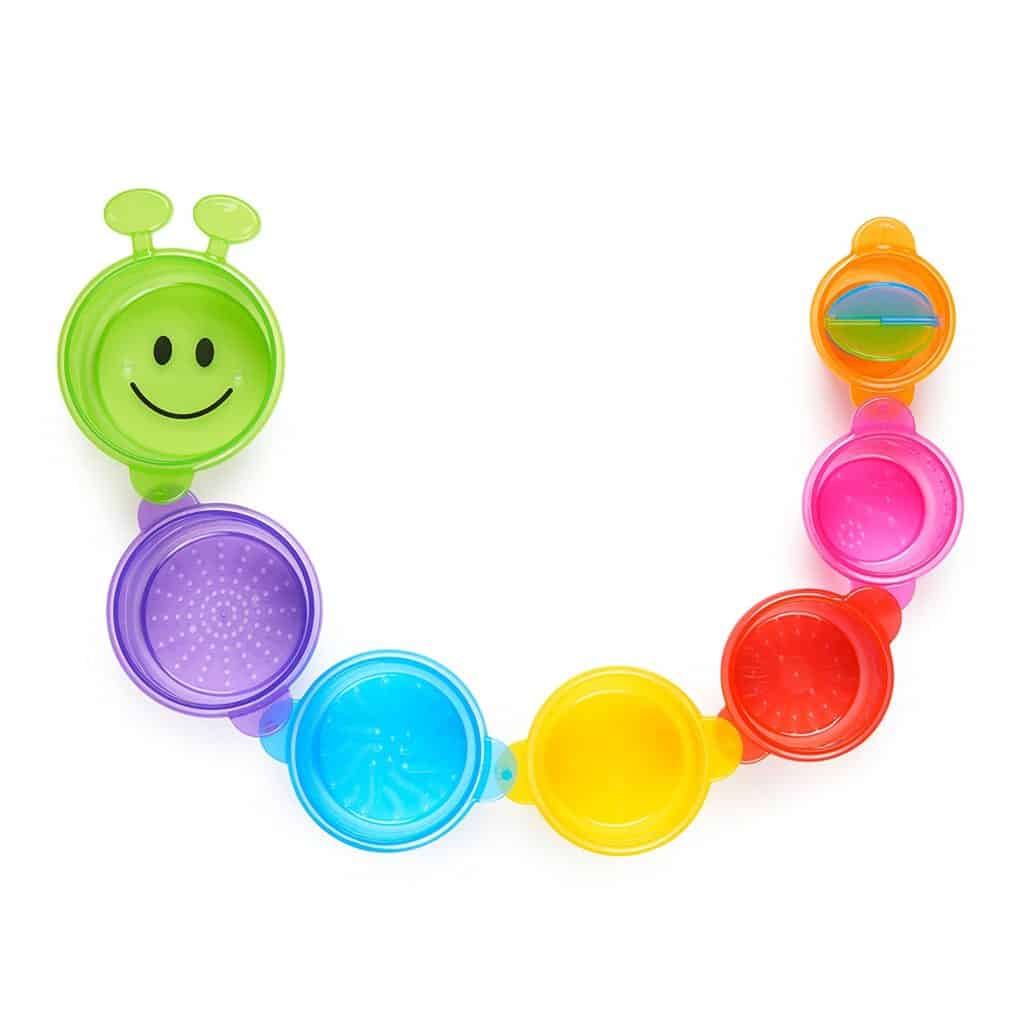 These feature in different colors and are shaped like a caterpillar for the little toddlers to play and stack with. The added advantage of this toy is that it can be easily stored and are quite compatible.
28) Tool spoon and fork set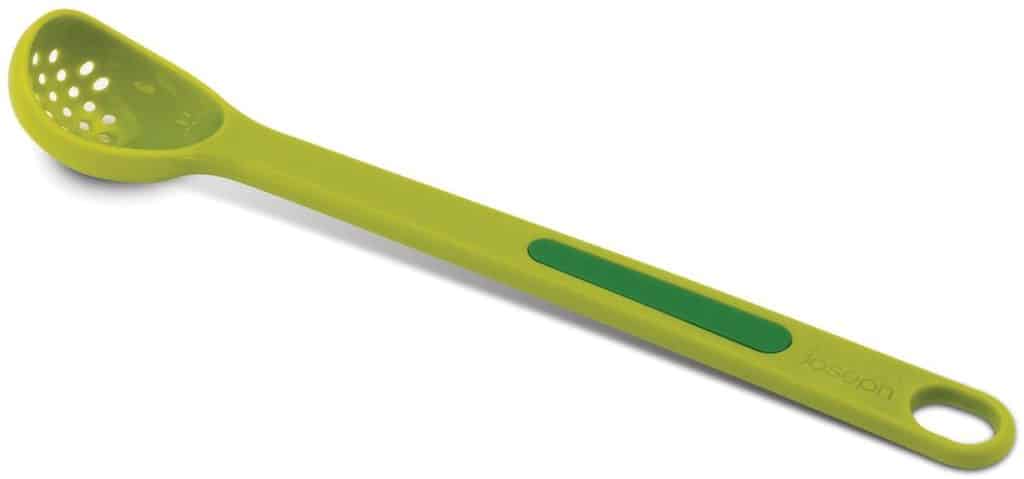 Are you planning to teach your kid how to self-feed? If yes, then this set is your pick! They have an easy grip and aren't dangerous as they do not feature any sharp edges for the sensitive skin of the baby. So, get yours now and enjoy the learning and discovering phase!
29) Olivia helps with the Christmas book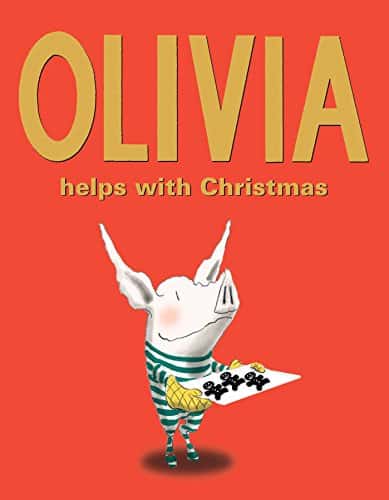 This is a really fun book for toddlers and is the best fit for the Christmas season! The book is all about waiting for Santa and enjoying opening presents, how apt!
30) Pop-up Christmas book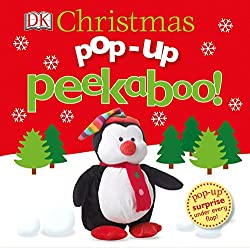 This stocking stuffer for kids is the next best Christmas pick for your toddler as they learn to guess, what's inside the stocking, Christmas tree, and chimney! It adds to the fun element of the season and also allows your toddler an exciting fun read.
Choosing stocking fillers ideas for toddlers could be quite overwhelming as they might seem to be really small and confusing due to the high availability of different kinds. However, one must know that the best stocking stuffers, irrespective of a small kind, make a good gift for the kids, as it helps them enhance their social and motor skills and also encourage their creativity!
If you are looking for more toddler outdoor toy options, click HERE.
Happy gifting!
Best Stocking Stuffer Ideas For ToddlersFAQs
1) What can I put in a 2-year old's stocking ?
Here are a few options to help you stuff 2-year-old kids stoking:

Printable routine cards
Playskool Weebles
Play-Doh
Finger puppets for storytime
ALEX bath time stacking cups
Bumkins reusable snack bags
Crayola bathtub crayons
NOTE - Check the article above for more options!
2) What can I put in a 1-year-old stocking ?
VTech click and count remote
Skip hop avocado stroller toy
Lamaze Mortimer the moose
Fisher-Price coffee cup teether ( For more teether options, click HERE)
Stack up cups
VTech Touch and Swipe baby phone
3) Where do hanging stockings come from ?
This is a tradition followed on Christmas that originates from the generous deeds of Nicholas, born in 280 A.D. He had dedicated his life to follow the principles of Jesus Christ, by using his wealth to serve the impoverished and suffering people. Therefore, the stocking is hung, mostly near the chimney, as it is believed that Nicohas used to travel via the chimney on Christmas Eve.