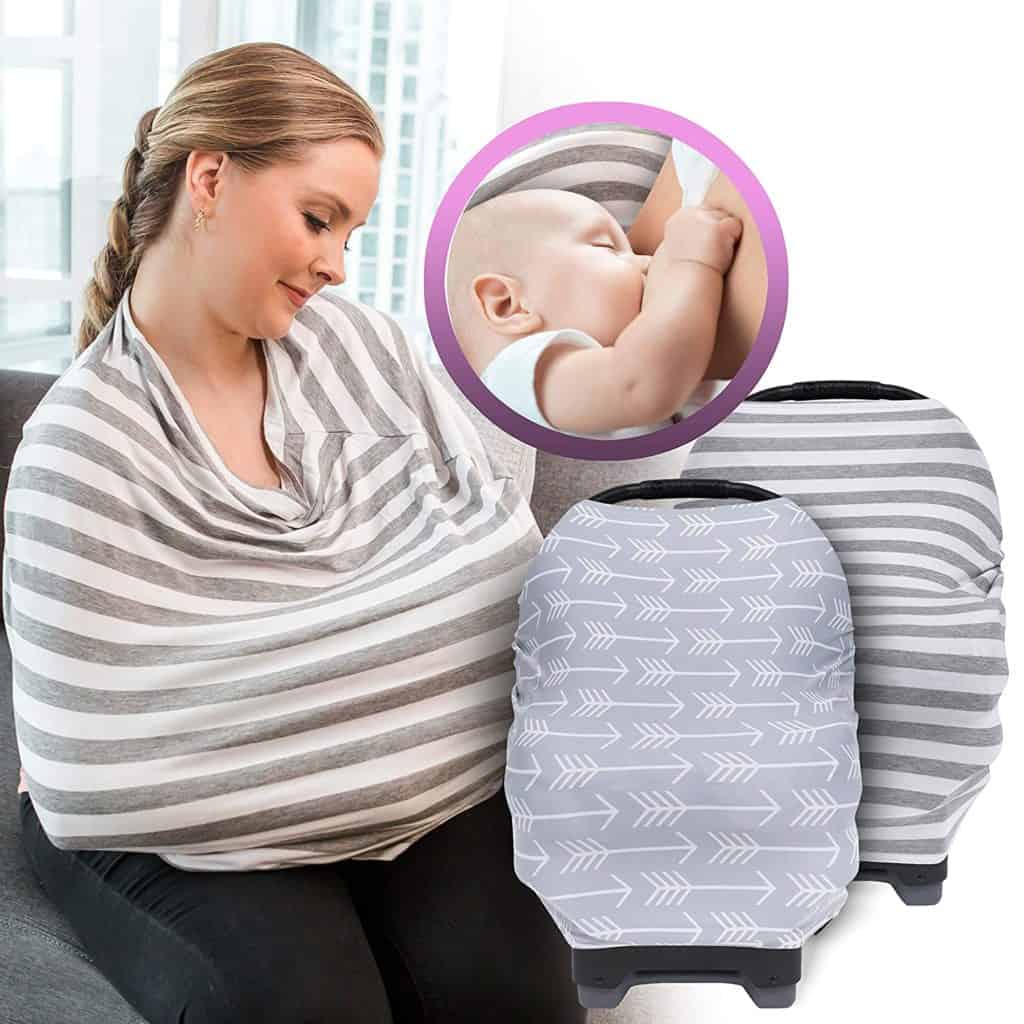 Choosing the best nursing covers for breastfeeding isn't on the top of the list, but if you plan on breastfeeding your baby, then you must make a choice between choosing one or not. However, in case you do, this article by Parenthood Bliss helps you in choosing the best nursing cover for comfort for both you and your baby. Nonetheless, before we get onto that…
Why do we need to choose the best breastfeeding cover for moms?
Choosing the nursing cover best options isn't the top priority for sure and it is completely a personal choice that the mama bear needs to make, as there are a few moms who are completely fine to breastfeed without, while the others find it a little uncomfortable when breastfeeding in public. Perhaps, these nursing aprons tend to offer a sense of privacy whilst breastfeeding by giving you full coverage and making you feel more comfortable, especially during the early days of breastfeeding. These best nursing covers also work as a shield for your little one when breastfeeding in public against the sun or wind.
What type of nursing cover must you look for while choosing your best nursing apron?
In order to earn from qualifying purchases of a nursing cover, you must only look for one thing, in particular, your comfort! Unlike the other baby products, these covers do not come with an official guideline that will help you choose or decipher between them, but you can choose as per your comfort, be it 360-degree coverage, avoid rigid neckline, the scarf style, a breathable fabric, a plus-size, etc.
Make sure that your breastfeeding covers are easy to use and adjust providing you the comfort you wish to have. Here are a few types of nursing covers that you might come across when you are on a hunt to choose your best pick:
An apron-style nursing cover – This nursing cover can be easily slipped over your neck and can be draped around your chest and stomach, more like an apron without a waist tie.
Wearable poncho nursing apron – These are more shawl-like an infinity scarf or nursing poncho that can be worn throughout the day being convertible into a cover when you need to nurse.
Convertible covers – These are wide fabric loops that can be used as, cover car seat, a seat cover high chair, a seat cover shopping cart, a stroller cover, or even a blanket.
Irrespective of what you're looking for, we have a list of all in the section below, from apron-style, wearable to convertible cover, pick the one that works the best for you! Now let's quickly dive into Parenthood bliss's best breastfeeding cover picks.
10 best nursing covers for the mama bear to put on while breastfeeding her little one:
Make sure to choose the best nursing cover for your perfect fit!
1. NuRoo nursing cover scarf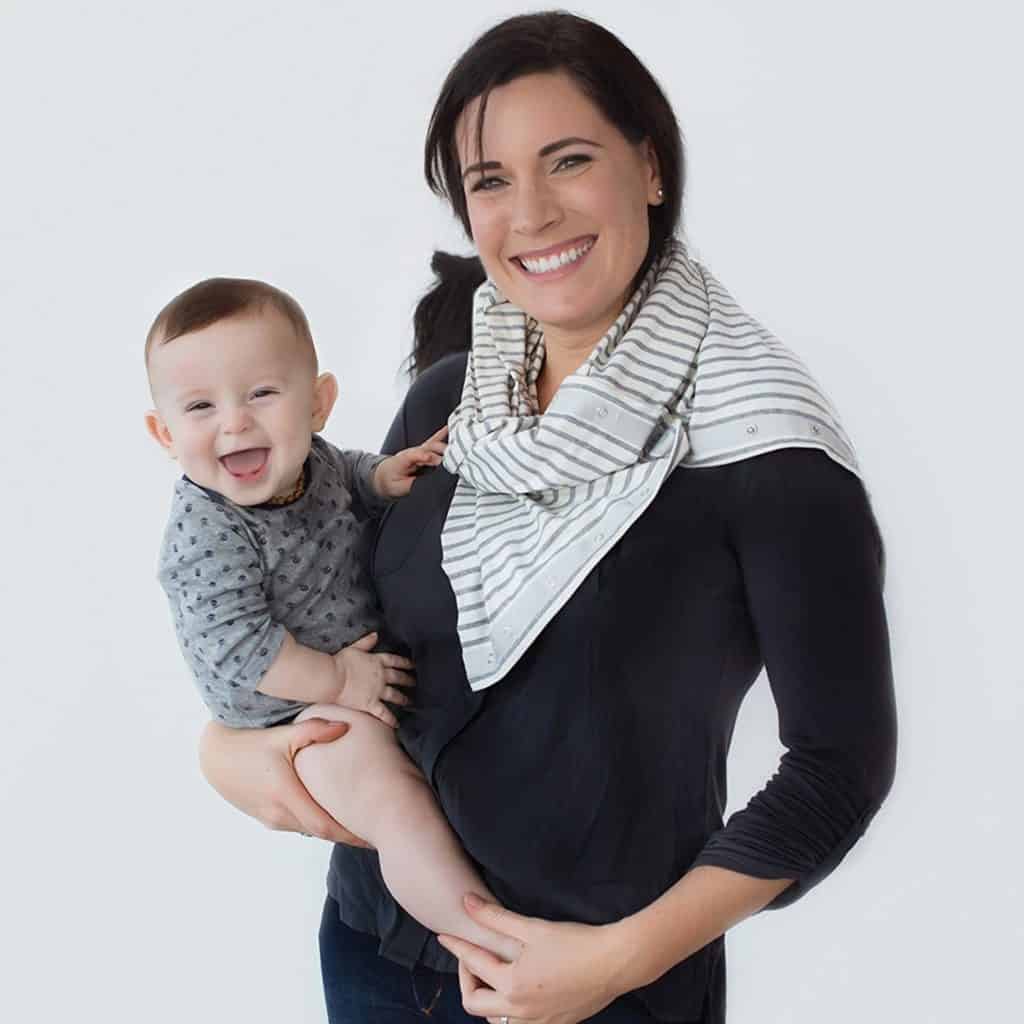 This nursing cover features a snap closure along the width of the scarf, making it easy to adjust and wear as a nursing cover and an extra clothing accessory. It is available in a wide variety of colors and patterns that are easily doubled like a shrug, tunic, or even a bandit.
61 x 7.2 x 1.18 inches
Pros: Its closure helps it is stay put
Cons: Doesn't always lend to wearing as a scarf
2. Copper pearl nursing cover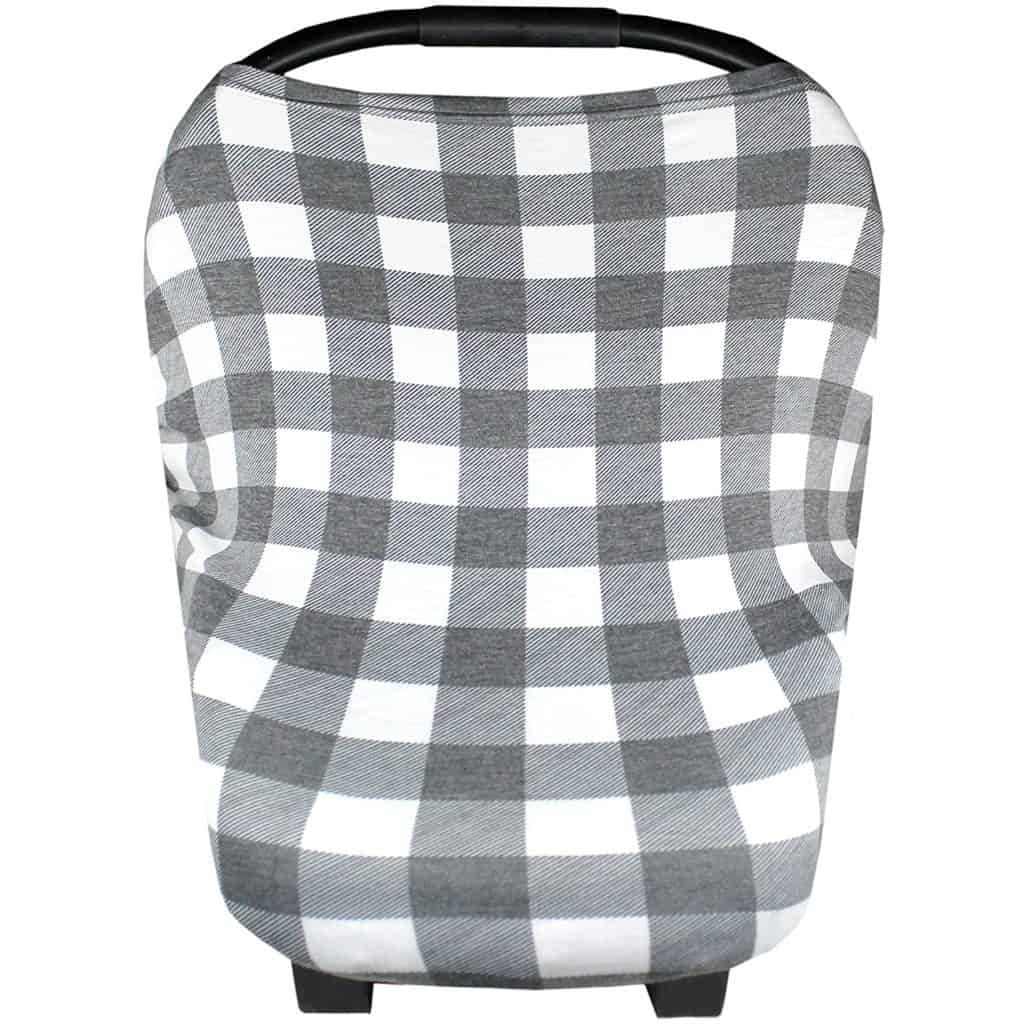 This nursing cover features a convertible breastfeeding cover that can be easily worn throughout the day as well. It has a loop design that provides all-around coverage when nursing, and the multi-use nursing cover can also be converted as a high chair cover, shopping cart cover, and car seat cover. The copper pearl also has a super stretchy fabric that will allow the baby to snug into and not kick it off during mid-feed, and its cute design is just an added bonus.
5 x 0.2 x 27.5 inches
Pros: Is versatile in nature and can be used as a car seat cover too
Cons: These nursing scarves could be too warm
3. Bamboobies Chic cover nursing shawl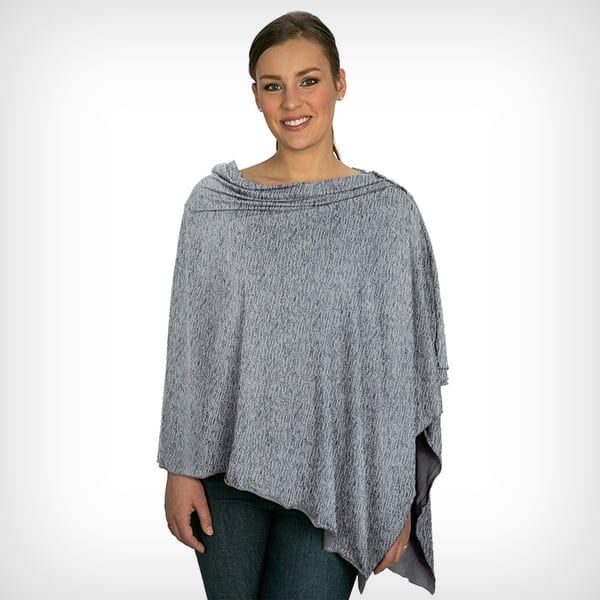 As the baby's skin could be too sensitive outdoors due to the rays of the sun, this best apron can be used as a nursing cover, as well as protects your baby naturally as a UPF 50+ sun protection. It features an open side for easy nursing too.
5 x 9.5 x 7.4 inches
Pros: Has a soft fabric and Sis dryer-safe
Cons: It's more of a functional cover than a style cover
4. Winter Hicoco Fleece nursing cover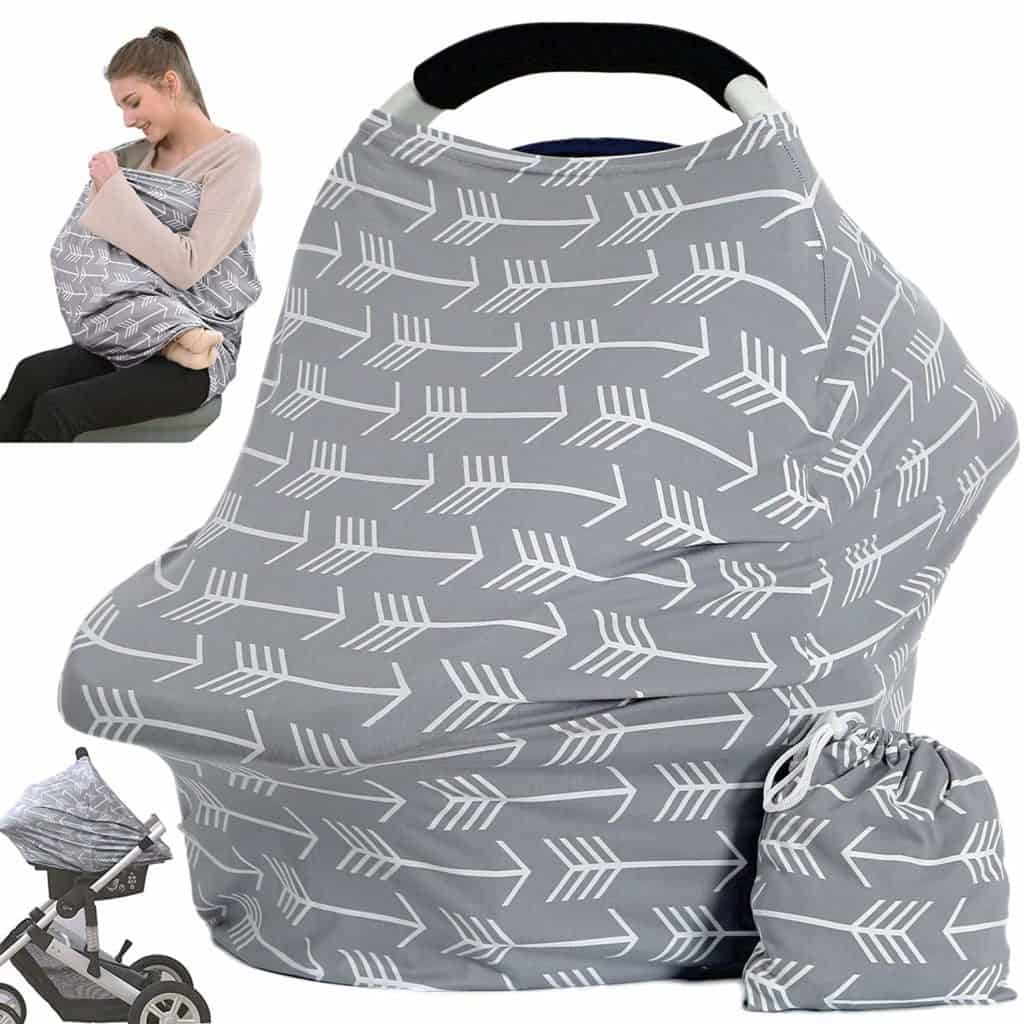 The Hicoco nursing cover features a soft double-fabric cover that provides the baby with an extra layer of warmth during the winter seasons. This nursing apron has an infinity-style loop, is cozy in nature, offers a quilt-like breastfeeding cover that can also be multi-used as a car seat cover, stroller cover, and high chair cover as well.
29 x 7.48 x 1.1 inches
Pros: Provides extra warmth to the baby
Cons: Features serve the baby more than the mother
5. Bebe Au Lait Premium Muslin nursing cover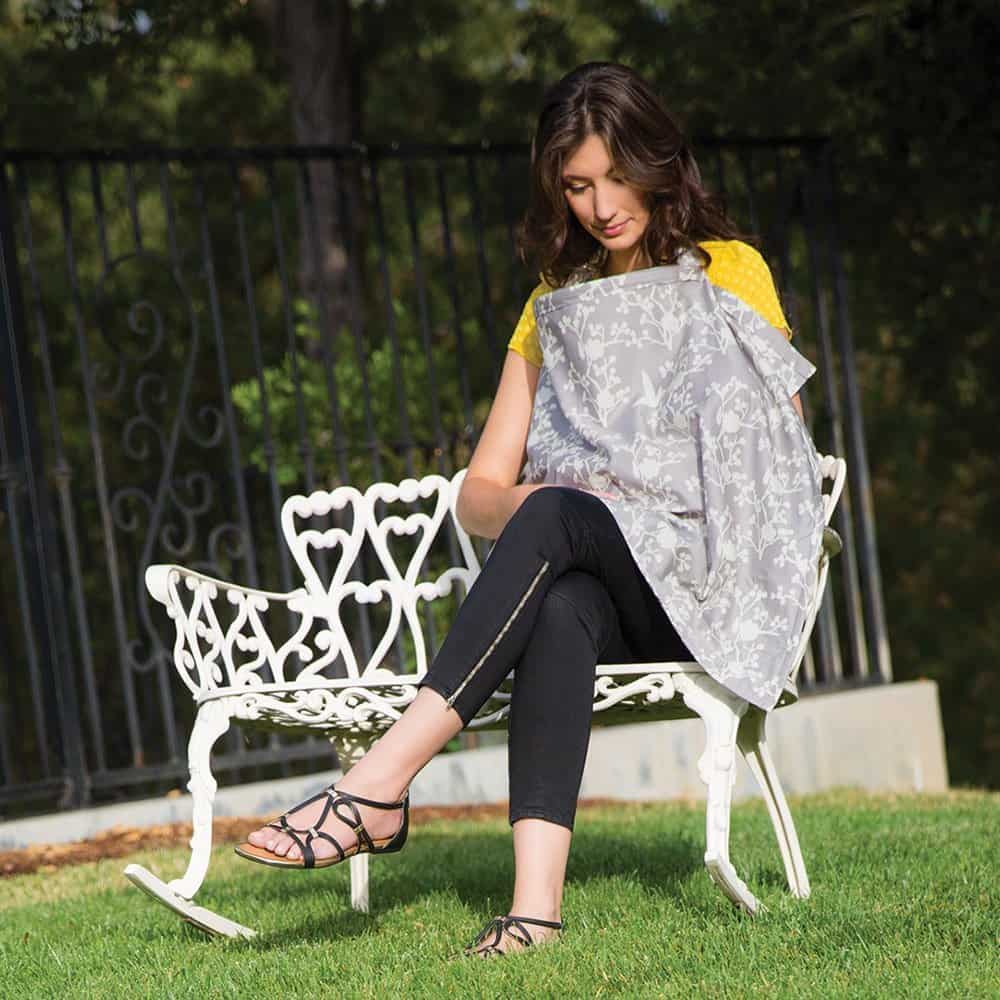 This muslin nursing cover features lightweight, breathable, and super easy to use. It comes in different prints and colors, is not too warm for the baby, and the open neckline allows an adjustable feature using its neck strap.
30 x 0.1 x 36 inches
Pros: Is lightweight and has a breathable fabric
Cons: Not quite versatile
6. Boppy Infinity nursing cover scarf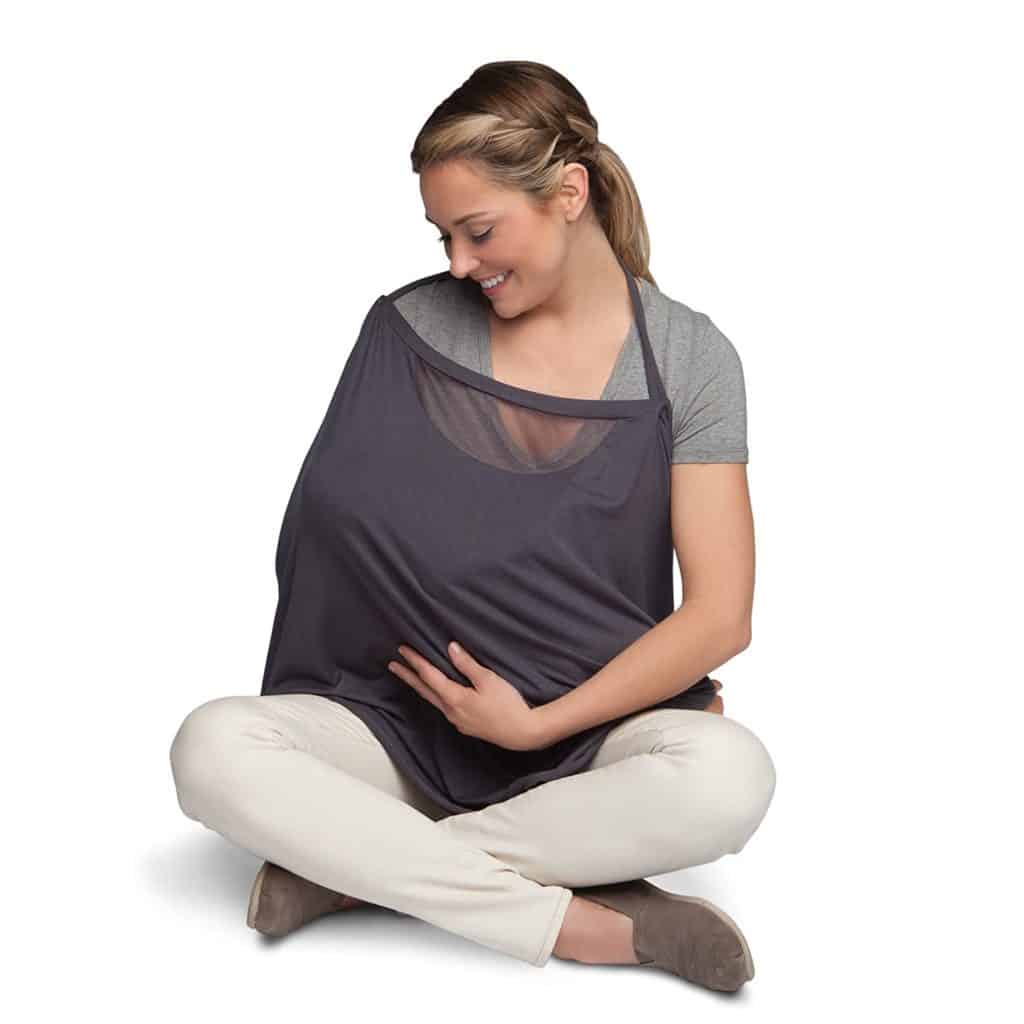 These Boppy Infinity nursing cover scarf helps conceal the baby well and offer the mother and the baby to coordinate with the little one well, especially in the early days. They feature a lightweight scarf allowing a mesh peek for the mothers to maintain eye contact with the little one for bonding, positioning, and coordinating.
5 x 27 inches
Pros: Is lightweight and multi-purpose
Cons: Doesn't always line up with the head of the baby
7. Itzy Ritzy Athleisure nursing cover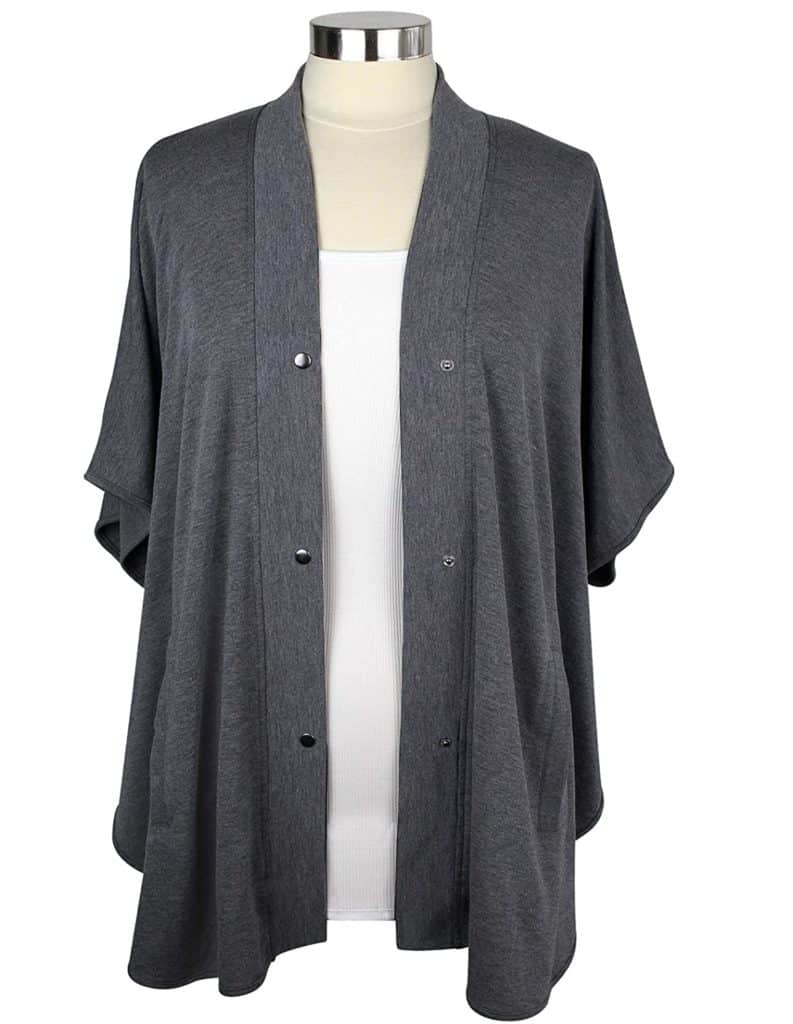 This best breastfeeding cover can be easily wrapped in a diaper bag and over your attire for an athleisure-style look. It features front snap closures with open sides that make it easy to cover when nursing in public, offering a better hold, and repositioning the baby.
75 x 0.1 x 30 inches
Pros: Has pockets with easy functionality
Cons: Many don't prefer an oversized option
8. Aden + Anais Knit nursing cover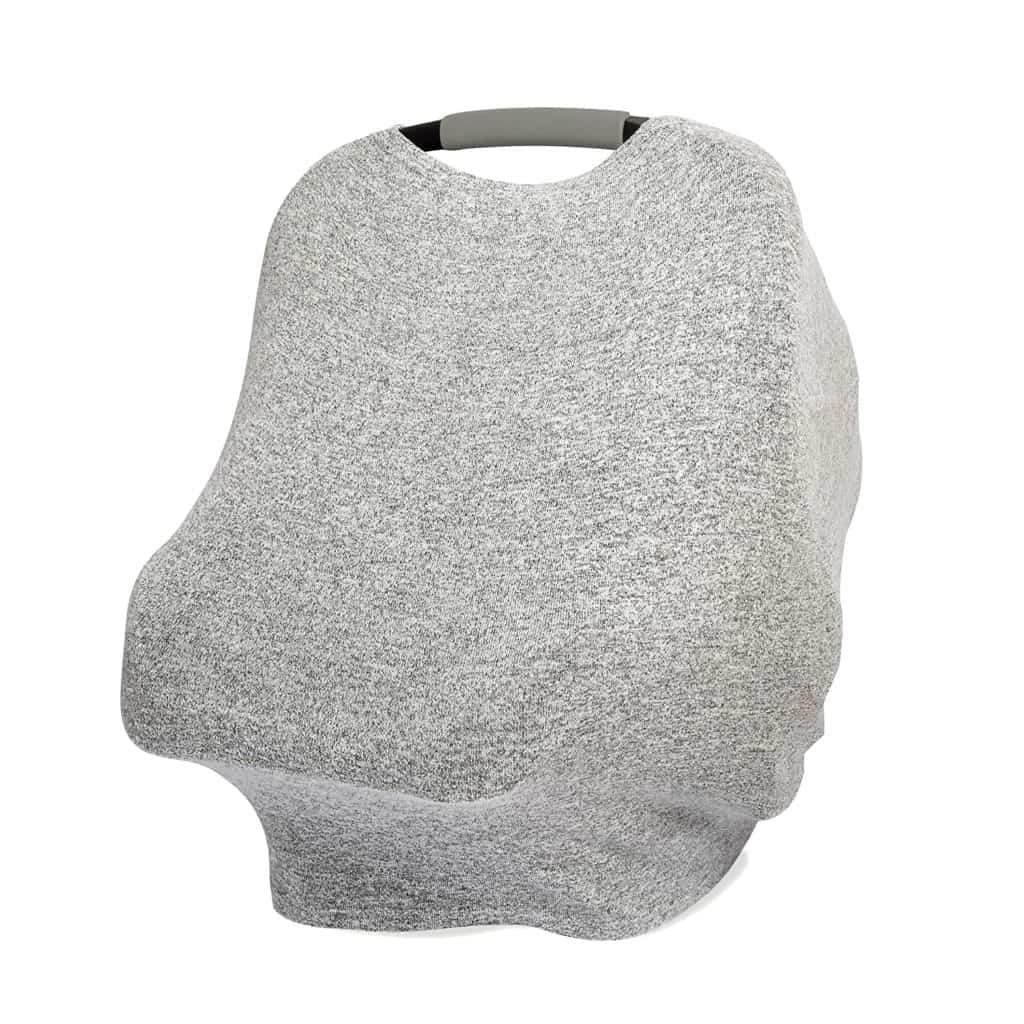 This best breastfeeding cover offers a super soft touch with covers for a car seat, a swing, a shopping cart, and a high chair. The fabric of the cover is stretchy and comfortable and is available in more stylish options including a heather gray with stripes.
26 x 27 x 0.2 inches
Pros: Are versatile and comfortable
Cons: Includes no snaps
9. Aden + Anais swaddle blanket nursing cover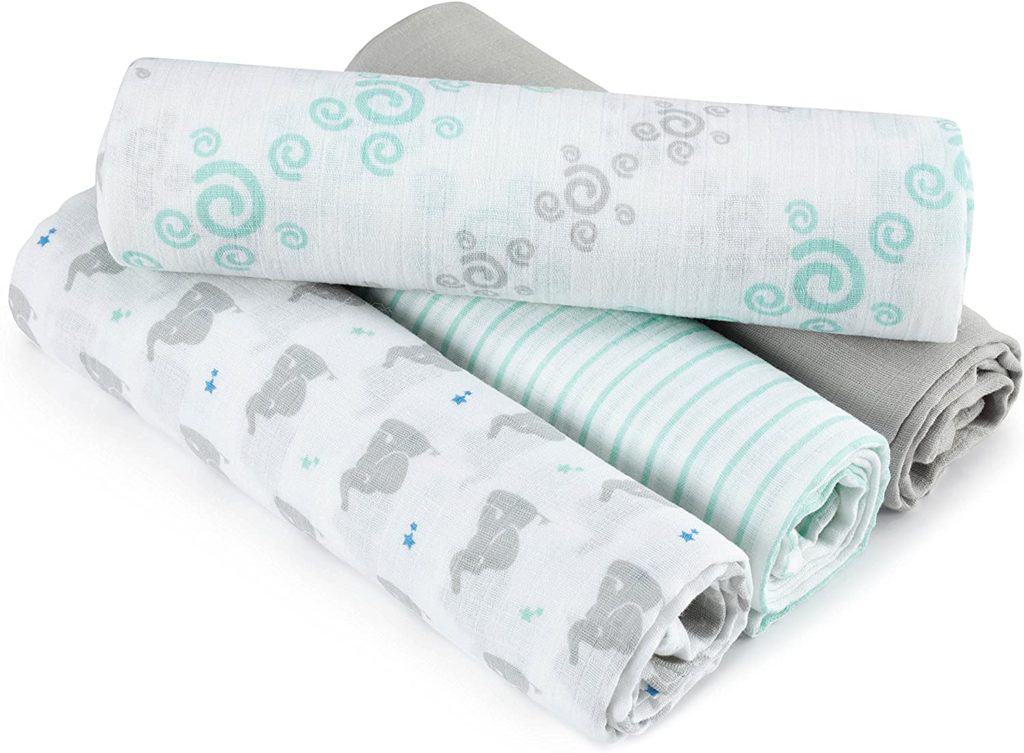 This nursing cover is multifunctional as it can be converted into a scarf and an oversized blanket! Aden and Anais blanket nursing covers are made using 100 percent muslin cotton muslin, are washable, and are available in a variety of pastel designs.
49 x 1.38 x 13.19 inches
Pros: Is super soft and versatile in nature
Cons: Does not have any snaps or closures
10. Multi-use milk snob nursing apron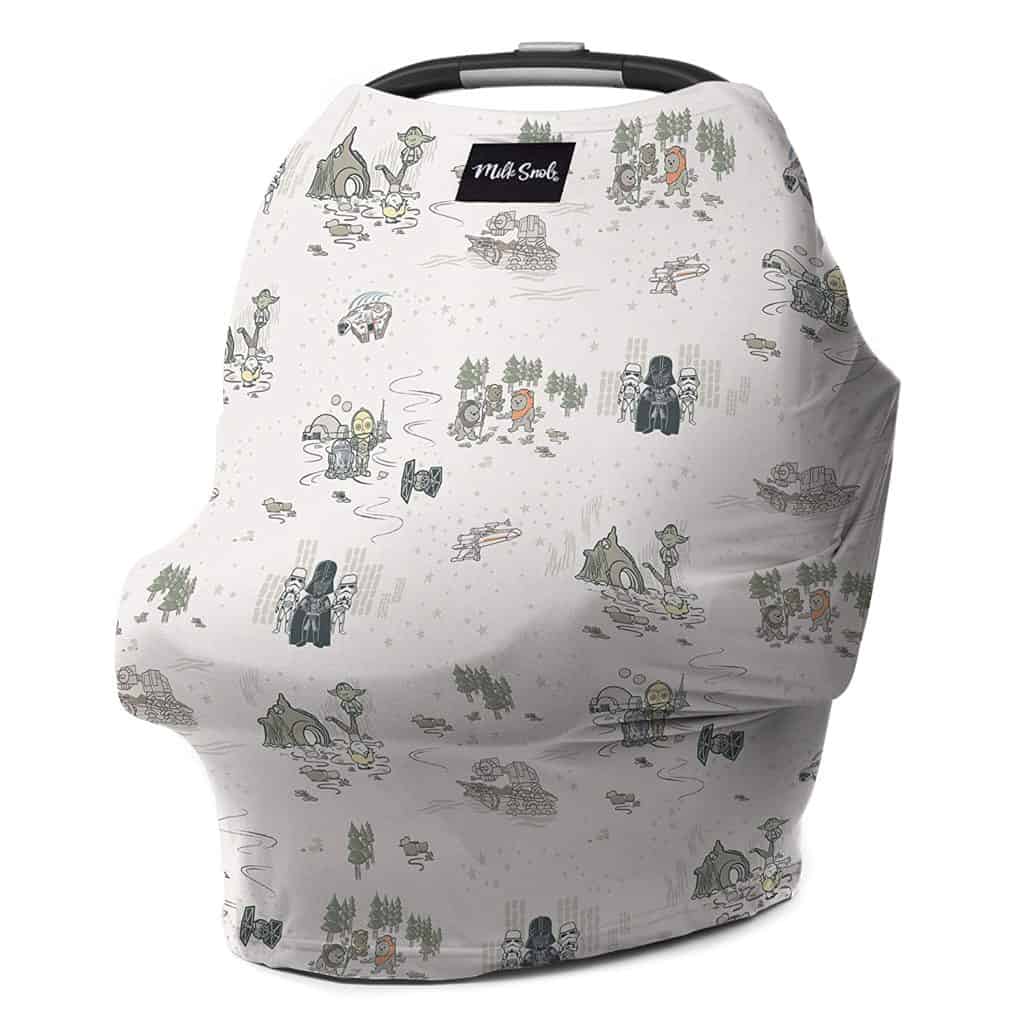 This nursing cover offers good durability and is machine-washable. The cover offers to protect the baby from the rays of the sun and also on various seats, such as a shopping cart, high chair, and/or a swing.
24 x 26 x 0.25 inches
Pros: Is versatile in nature and is available in many designs
Cons: The designs don't always adhere to the adult style
Choosing the best nursing apron, an infinity nursing scarf, or the best breastfeeding cover is essential as it not only provides both the mother and the baby with a protective shield against the sun rays but also by picking one that is lightweight and breathable with an adjustable neck strap helps with comfort and build upon the bonding session even when in public.
Perhaps, if you are looking for options to carry the baby along with the same line, try to purchase a ring sling as it offers to keep your baby safe, close, and keep you hands-free, allowing you to work and bond at the same time.
Best Nursing Covers For Breastfeeding FAQs
1) What can I use to cover when breastfeeding ?
Here are a few types of nursing covers that you can use when breastfeeding in the public for more privacy ( only if you are not comfortable):
A nursing shawl
A poncho style breastfeeding cover
A nursing scarf
A nursing apron
2) How many breastfeeding covers do I need ?
A mother might need about 2-3 nursing aprons to cover at the least for better organization and so that the other can be washed until the other one gets used just as protection or in certain cases, a burp cloth. Nonetheless, do not forget to consider the climate you are living in. Also, you must know how many diapers you'd need in the first year in order to be well prepared).
3) How do I cover when breastfeeding in public ?
You can opt to put on a cardigan, a loose unbuttoned shirt, or an oversized T-shirt, tank top, or shirt in case you are uncomfortable breastfeeding in the public. However, make sure whatever you opt for, you are extremely comfortable and that your and the baby's skin isn't exposed to the sun directly.
A 9 month old baby is observed to build on certain developments and learn or attempt to speak. Perhaps, while they are on it, it is our duty to always encourage their first or even if it's a recurring movement. It is understandable for the move to get a little trying after a point, but encouragement helps the little one boost in some energy and the curiosity to learn something different to get your attention and praise yet again!
Perhaps, it is necessary for parents to also take some time off and get a breather once in a while. Parenting could at times be a little tiring and getting yourself a break is completely ok.