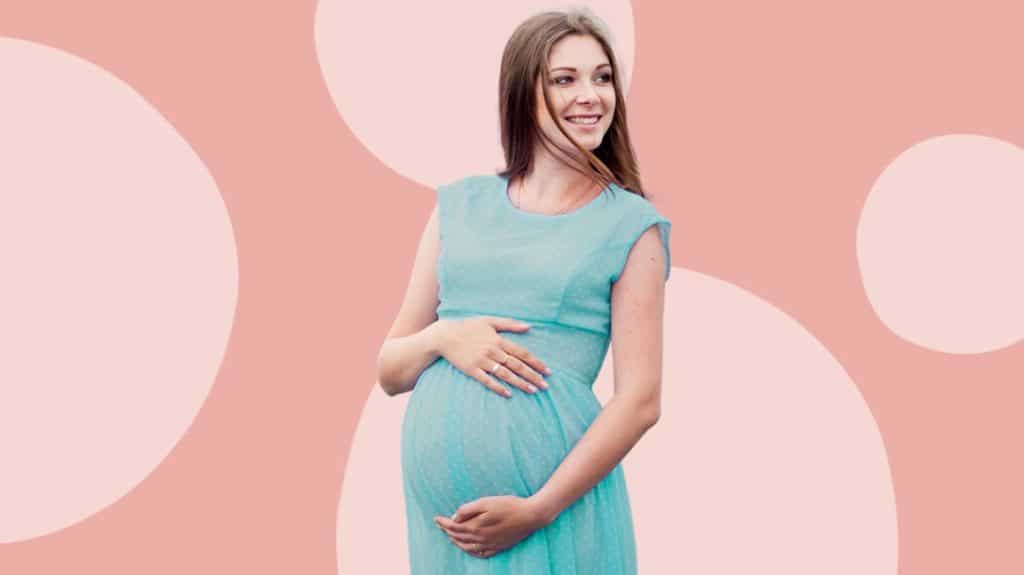 As an expecting mother, you may have already started to collect the best baby products in pursuit of creating the best baby nursery. But have you yet given a thought to what best maternity clothes subscription box you'd be subscribing to? Let's talk about making your pregnancy comfortable and the nest maternity clothing subscription boxes out there!
Most expecting to-be moms happen to face a huge challenge while shopping for their best maternity clothing options for both, during and post pregnancy. This is because of the rare opportunity for mothers to look for maternity clothes even if the maternity clothing rental subscription option is available. Perhaps, even if right next to you, mostly pregnant women fail to decipher as to what accounts for the best maternity clothing.
Firstly, you must understand that each pregnancy is different, therefore, for starters, you must –
figure your size that you might carry in just a few months (a little guesswork required)
limit the expense that you choose to incur while buying the maternity clothes, limiting to the number of months
to keep in mind what you'd choose to wear on special occasions
Maternity clothing rental subscription boxes
The best way to balance out your shopping for maternity clothes during and soon after the pregnancy is to opt for maternity clothing subscription boxes from rental companies. This is the ideal option instead of going all the way and looking for a completely new wardrobe.
A subscription box helps you borrow a few pieces and then give them back when they don't fit anymore. These rental sites are observed to be the best pals for expecting moms as their body seems to change every other day and week by also styling new pieces straight to your doorstep.
Here is a list of our top best rental sites for expecting moms to help you get maternity clothes that are also stylish for our moms-to-be.
8 best maternity clothing rental sites
Listed below are the 8 best maternity clothes subscription boxes for the moms-to-be.
1. Stitch Fix Maternity Pieces: Best Maternity Clothes Subscription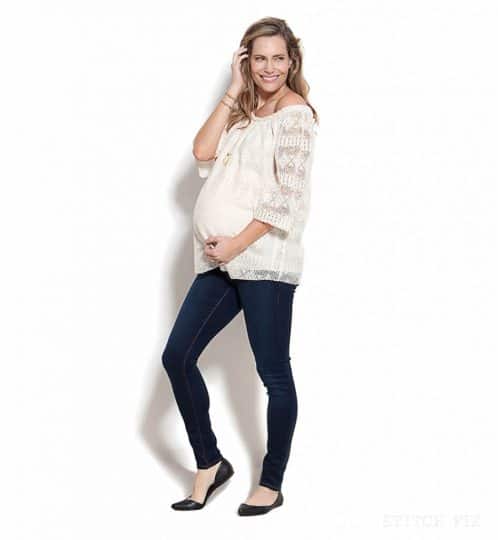 Price: Generally there is a cost 20 styling fee
This clothing subscription box offers a good maternity service. All you need to do is tell them your due date and the team from Stitch Fix will style the best cutest maternity clothes options and will be shipped to your doorstep.
Also if you are planning to breastfeed your baby, Stitch Fix will send out a few nursing-perfect tops to wear that are extremely comfortable and only pay for what you choose to keep post-delivery.
Pros:
Offers doorstep delivery
You will be required to pay only a 25 percent discount if you keep everything
Cons:
You will not be allowed to pick your own maternity clothes
The clothes can be only chosen by the stylist and the fee is not refundable
2. Rent the Runway: Best Maternity Clothes Subscription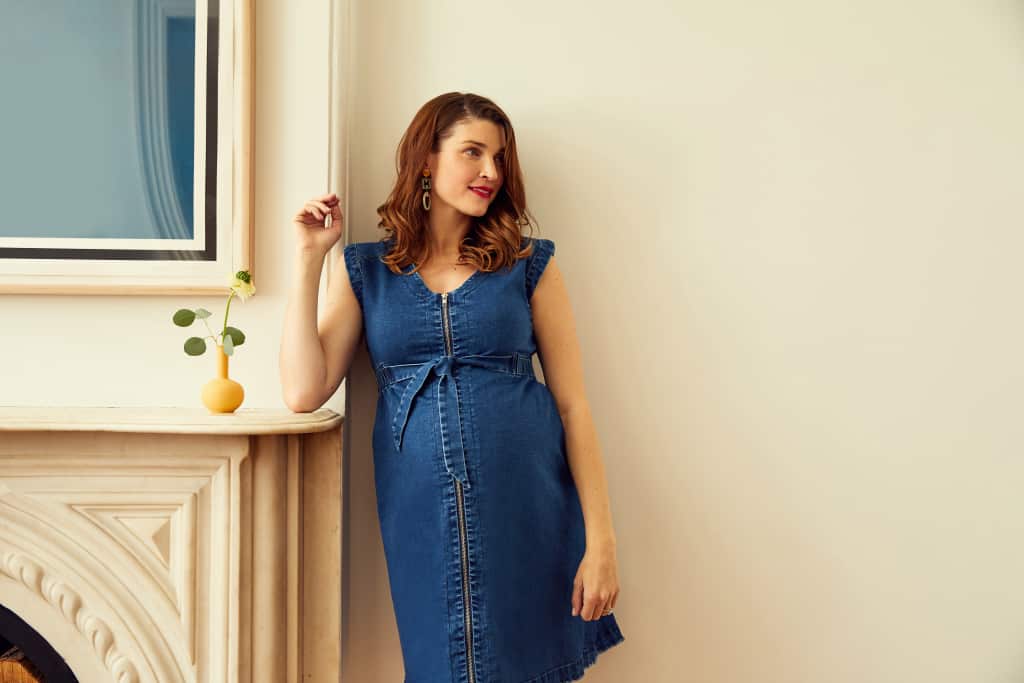 Price: The cost starts at $69 a month
Rent the Runway subscription boxes offer one-time rentals and also flexible memberships. They offer three main tiers:
allows you to rent four items pieces at a time at $89;
allows you to swap twice in a month of eight items starting at $135;
and the third allows 16 items per month in four shipments for about $199 a month.
They offer top maternity brands like Hatch and Seraphine in their subscription box that makes it easy for them to transition between non-maternity and maternity clothing throughout your trimester.
Pros:
Their membership offers both, maternity and non-maternity styles
Have flexible plans
Have an easy-to-use app
Include user reviews, photos, and size for comparisons
Cons:
Is expensive
Has a sizing limit
3. Le Tote: Best Maternity Clothes Subscription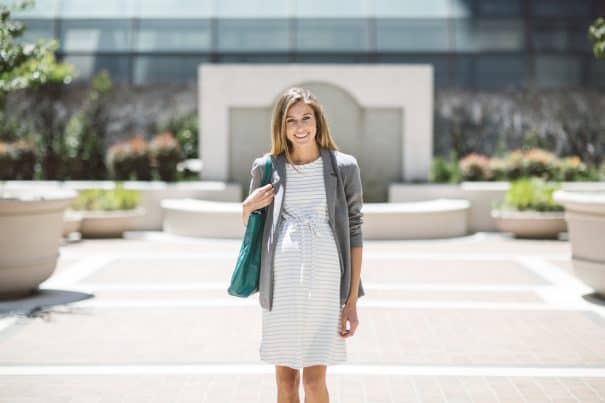 Price: Starts at $79 a month for the maternity plan
Le Tote offers a monthly fee and the rental site sends you their clothing and accessories at your doorstep to keep as long as you like, and when you return them, they send you your next delivery. Adding on, in case you fall in love with the Le Tote piece, you are allowed to buy it at 50 percent off. Nonetheless, the shipping is free and adds on optional insurance of $5 a month to cover any damages.
Pros:
Is affordable
Has a large selection of maternity clothes
Has the ability to add insurance
Cons:
It could be cumbersome to swap the prior shipment
You will need to return all the maternity pieces at once
4. Mine for Nine: Best Maternity Clothes Subscription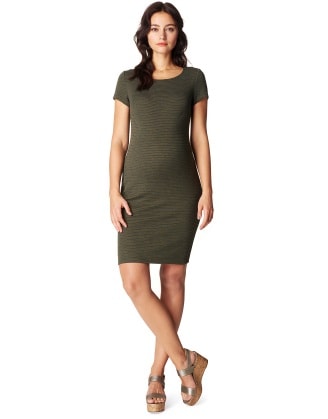 Price: This depends on the items you choose to rent and has free shipping on orders over $75.
Mine for Nine has more than 1,000 different bump-friendly maternity items to choose from, these include suits, dresses, shirts, sweaters, leggings, jeans, and coats for you to choose from throughout your trimester. They offer flexibility by offering a standard borrowing period of 28 days, perhaps if not, you will require to pay as per the number of days per box or buy them.
Pros:
Has a wide selection of maternity clothes
Has a flexible borrowing period
Has the ability for backup sizes
Cons:
The backup size would cost you extra
5. La Belle Bump: Best Maternity Clothes Subscription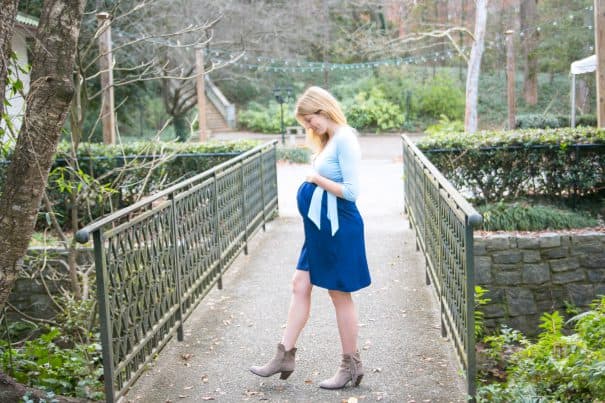 Price: The plans start at $69
La Belle Bump requests you to first take part in a style quiz and with the help of the result, they prepare a special subscription box of three at $69, and five at $99 of the best maternity clothing rentals. You are also allowed to keep them as long as you wish to or send them back for a new box with no need for washing.
Pros:
Flexible renting options
Includes maternity clothing subscription boxes for week-long special occasion rentals
Has a wide range of brands
Includes all sizes
Cons:
The maternity clothing rentals do not offer many designer choices
6. Nuuly: Best Maternity Clothes Subscription
Price: The plans start at $88 per month
This pregnancy subscription box offers trendy styles for your whole trimester and the parent company: Anthropologie, Free People, and Urban Outfitters keeps an account of it. The Nuuly team will first require you to fill out a profile or the style questionnaire that includes the sizing info, they will browse the styles by filtering as per the style, color, and occasion, then add your favorite items into your cart for purchase.
You are allowed to choose only six items per box as per their rental service and the company sends it to you with a prepaid label to return within 30 days. And, once you send back the box, with as many items you had received initially.
Pros:
Include trendy designer options
Has a variety of sizes
You are allowed to pause or cancel the items at any time
7. Infinitely Loft: Best Maternity Clothes Subscription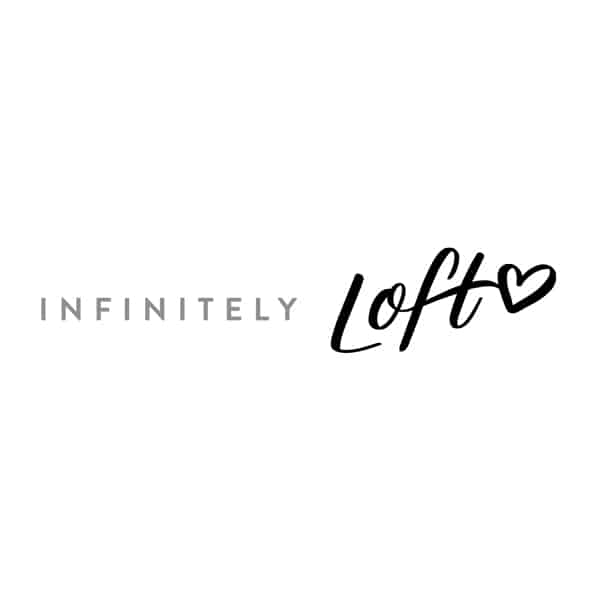 Price: Membership fees start at $64.95 per month
Brands like Infinitely Loft are provided maternity clothing rental services that have unlimited access to almost all styles. Adding on, due to their wide range of available options including, the standard, plus, petite, tall, and maternity sizes, once you get the membership, you will be allowed to use the service before, during, and after pregnancy.
All you need to do is simply add the items to your virtual closet and pick 3 items at a time, once you receive and wear them, you can always send them back for the other three items that you choose while making use of their special discounted price.
Pros:
Has a wide range of maternity clothing rentals
Can cancel the order at anytime
Cons:
There is no guarantee of receiving a certain item
8. Motherhood Rental: Best Maternity Clothes Subscription
Price: Subscriptions start at $69 per month
Motherhood Rentals curate their pregnancy subscription box from the two most popular brands of pregnant moms: Motherhood Maternity and A Pea in the Pod. All you'd need to do is select 3 items at a time from a brand lineup of casual and formal wear, wear and send back for the next. They help you get unlimited rounds of clothes per month for maximum wardrobe potential with their discounted rate.
Pros:
Includes a wide range of maternity clothing styles
Get unlimited swaps
Is affordable
Cons:
There is no guarantee of receiving a certain item
Best Maternity Clothes Subscription Final Conclusion:
Maternity clothing rental or the pregnancy subscription box from the rental sites offer the best services for expecting moms before, during, and after their trimester with their new items from different and top clothing brands. The reason they are recommended is that they offer the best services in plus size clothes during pregnancy and help you to also be in style.
Pick your subscription brand from the list above and get styling for your trimester months!
Best Maternity Clothes Subscription FAQs
1) At how many weeks of your pregnancy will you need maternity clothes ?
You will need maternity clothes at around 14 weeks of your trimester. This is when you will gradually feel your abdomen growing. Mostly, pregnant women switch to maternity clothes by week 20 of their pregnancy as they are loose and comfortable to wear.
2) Is a pregnancy subscription box worth it ?
These pregnancy subscription boxes aren't always free but require you to pay a sum for the member and their services. It might be quite comforting for you to buy maternity clothes and also offer to be quite a thoughtful gift for expecting women. These bump boxes are a way of pampering the mother-to-be by providing comfort and style.
3) How can you be stylish during pregnancy ?
Here are a few ways that will help you to stay stylish during pregnancy:
Purchase maternity pieces as per the bump size
Choose clothes made from natural fibers
Invest more in suits
Adapt certain styles
Make sure to wear supportive underwears
Work along with fun color palettes
Purchase a few extenders