Pregnancy, while a beautiful and priceless experience, let's face it, can also become quite challenging and painful for some women. A maternity belt, during pregnancy, offers an all-rounder belly, hip, and back support in order to make one feel much more comfortable by alleviating pains during pregnancy.
A pregnancy lasts for as long as 40 weeks which is, if you think, almost an entire year of a woman's life. This experience obviously can get quite uncomfortable because a woman carries an entire other human being in her stomach during pregnancy. Since the extra human being comes with additional weight on their own, it is common for women to experience a strain in their back, hips, pelvic area, and abs. Lower back pain and increased pelvic floor pressure are very common unpleasant discomforts felt by most women during their term.
By the time of a woman's third trimester, the belly gets to its biggest and so does the intensity of pain. A maternity belt, though, is made to solve this pain. A maternity belt is a well-structured, supportive, contoured belt that wraps around the lower portion of the midsection offering compression that alleviates pain. Most maternity belts can be worn underneath the clothing and they are baby safe if worn correctly. It is always advised to consult your gynecologist to double-check the fit and also the kind of maternity belt in use.
Getting straight to the point now, here are the top 8 best maternity belts of 2020-
1. Belly Bandit 2-in-1 Bandit - $39.95
Offered at a medium, affordable price range, the Belly Bandit maternity belt is a slim belt that is also flexible and extremely supportive, ideal for both, the pregnancy as well as the postpartum period. Featuring a fully adjustable wrap that lifts and supports the baby bump, this belt offers terrific abdominal and back support that works to reduce strain and pelvic pain. For the postpartum period, it can be used to stabilize the hip and pelvic areas, while also getting the joints back in place.

The velcro of this belt, however, is reported to be a little stiff which makes it difficult to open in the initial few days. However, the problem solves itself once the belt is used for a couple of days.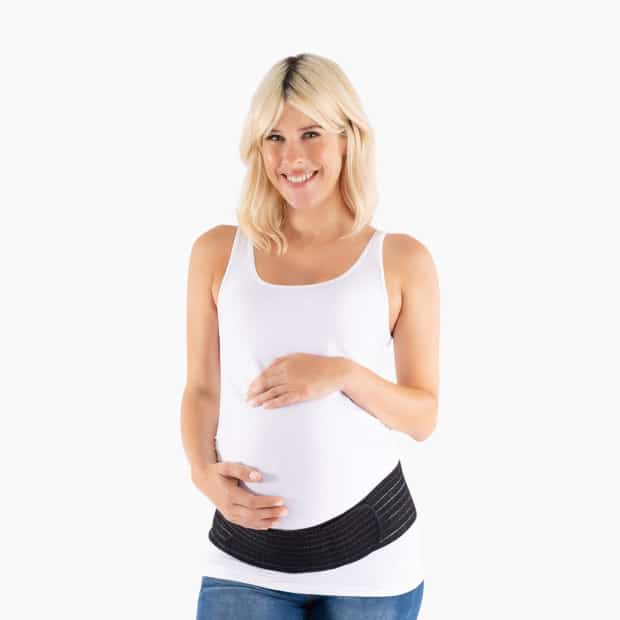 2. Cabea Babybelly Band - $68.99
An all-rounder, this belt will be your go-to support system for the pelvic area, abdomen, hip, and back alike! If your hubby is tired of giving you those blissful massages, well, the Cabea belt could be your bud! This belt further comes with removable groin bands for days when your pelvic and groin cramps need a little extra attention.

Besides, Cabea also sells shoulder bands that can be purchased separately and used to alleviate back pain.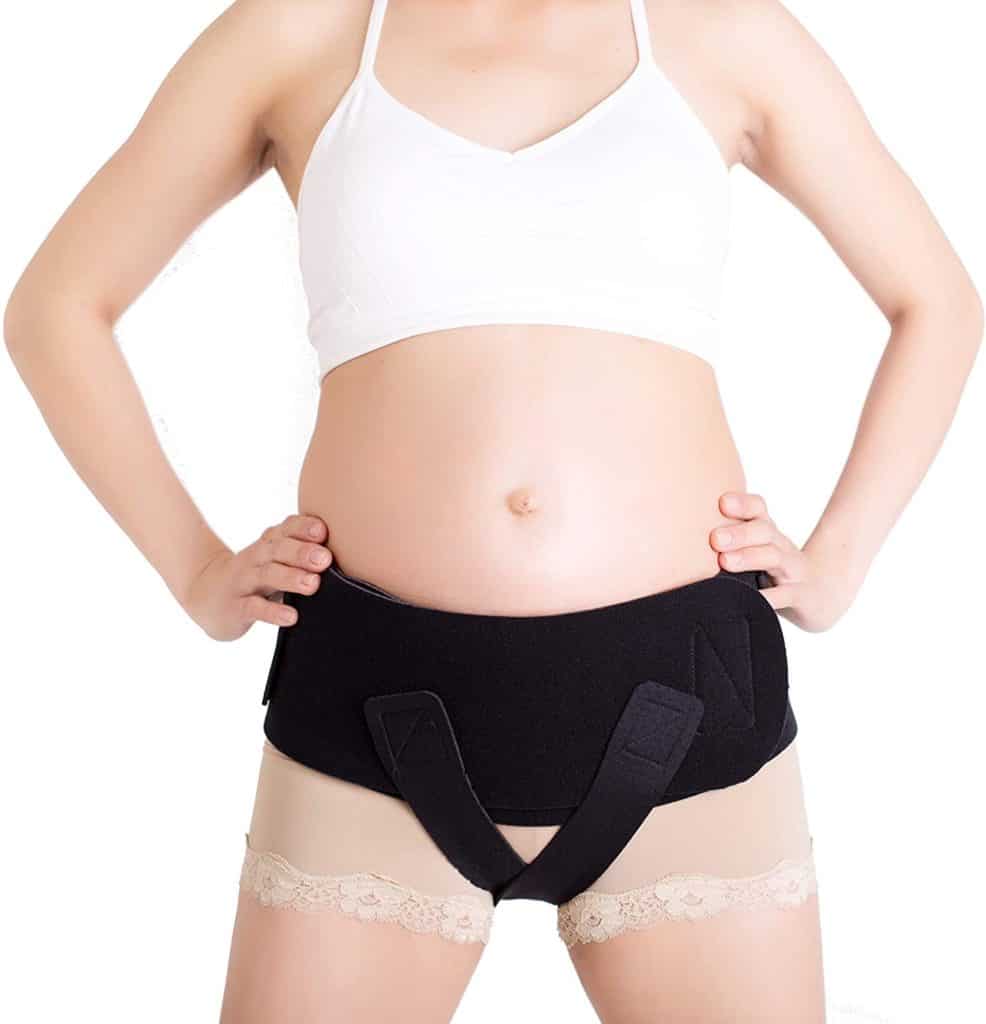 3. Serola Sacroiliac Hip Belt - $49.99
A woman's Sacroiliac joints, the joints that connect the spine to your pelvis, are the ones that essentially overtime during the term of your pregnancy. The Serola belt is specifically designed to take care of the Sacroiliac joints, offering the kind of compression your joints need for relief pain and strain.

It is made in a moisture-wicking fabric that further adds to the comfort and though it offers remarkable support, it is also reviewed to not be suffocating and restrictive. The material of this belt also keeps your skin in place by comfortably gripping it even while you exercise.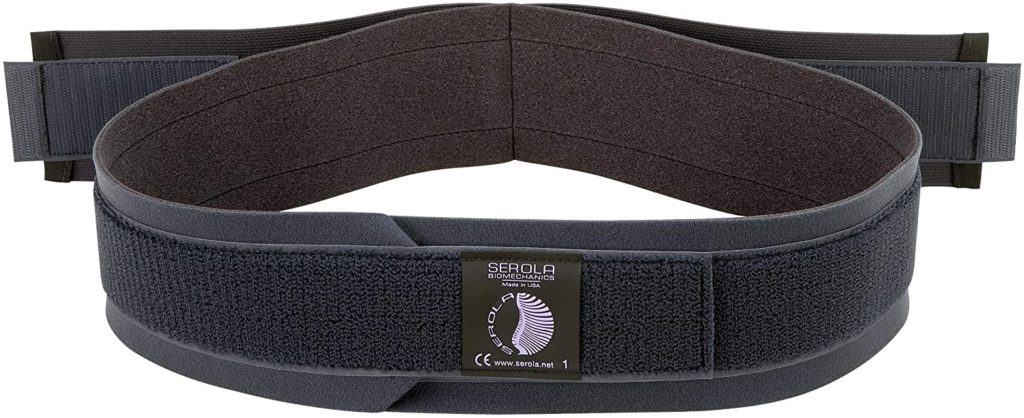 4. Azmed Maternity Belt - $22.97
A user favorite on Amazon, this belt has attracted more than 3000 positive reviews on Amazon and for all the right reasons. This maternity belt is made in a breathable material that cradles the bottom of the baby belly, thereby helping alleviate hip and pelvic pain. For the remarkable mid-level support it offers to the abdomen and the back, at under $25, no brainer this belt has received the kind of love it has on the web. What further adds to its likeability is the breathable mesh on the front and the soft texture despite all the terrific structural support.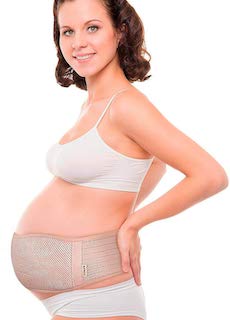 5. Babo Care Maternity Belt - $18.99
Cheaper than even the Azmed belt, this one at under $20 is another effective belt that does not compromise on features, support, or quality for a lesser price point. Just like the Azmed, the front of this belt is also made from a breathable, moisture-wicking, heat-wicking fabric that helps your belly stay comfortable and free of heat. Designed to support the pelvic, hip, and lower back areas, this belt comes in one size and can fit waists from 36 to 46 inches.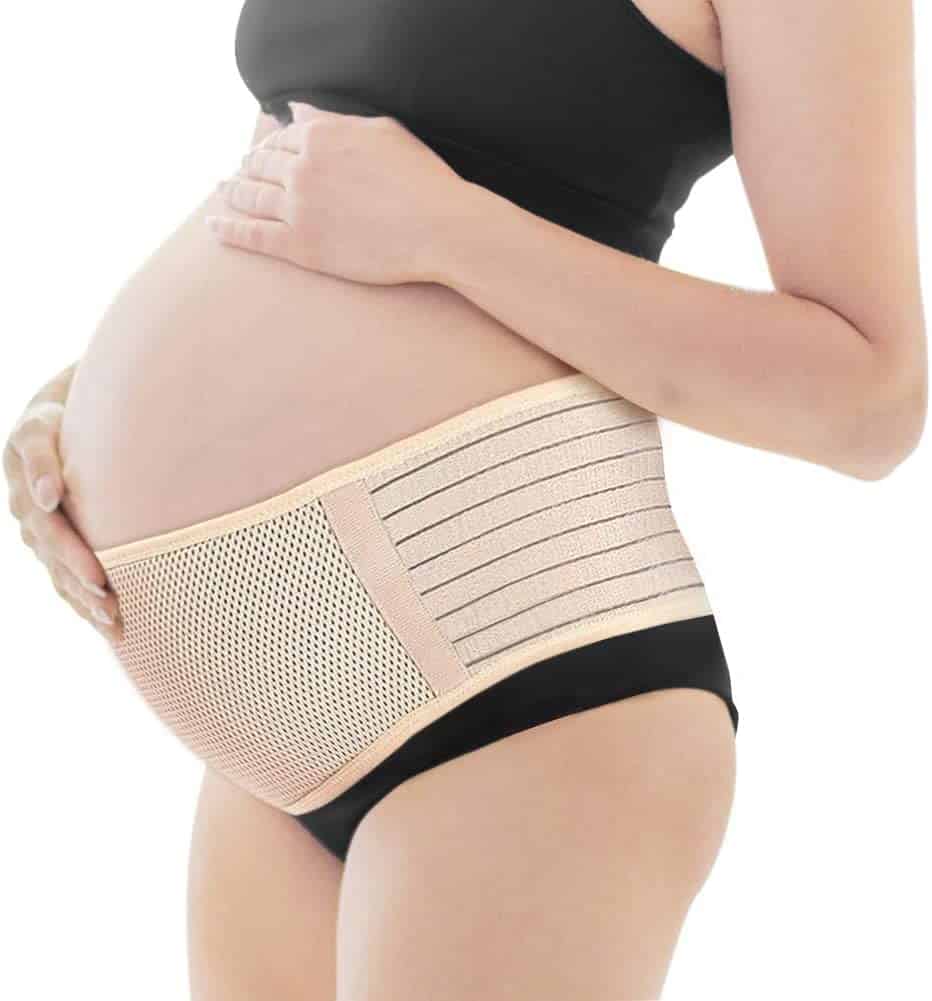 6. Belly Bandit Original Belly Wrap - $49.95
Another one by Belly Bandit, this belt is quite unique in its making as this is engineered to take care of the pains on the other side of maternity- the postpartum period. This belt comfortably wraps around a mother's belly, waist, and hips to offer the age-old belly binding, pain-alleviating therapy post-childbirth in a modern format. By wrapping around the midsection, this maternity belt provides comforting compression without affecting your breathing or circulation. A postpartum belly belt should ideally be worn each day and night for a minimum of six to 10 weeks.

You might also want to check the Belly Bandits Viscose  Postpartum belly wrap that is made from bamboo and is much softer than this original belly wrap.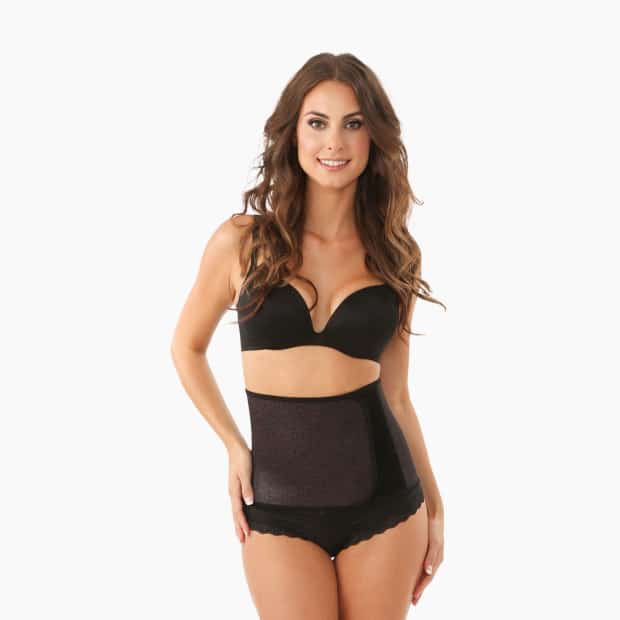 7. Ingrid and Isabel Bellaband for Target - $16.99
For mammas who are looking for some belly support but not support quite as intense as the other maternity belts on the list, the Ingrid and Isabel maternity belt could be your pick. Made only from nylon and spandex, this belt is soft yet stretchy to gently take care of your pregnancy and well postpartum period compression needs. Also ideal for wearing underneath your clothing, this belt can smooth down your belly and work as a comfortable midsection corset to help you fit better in your pre-pregnancy jeans.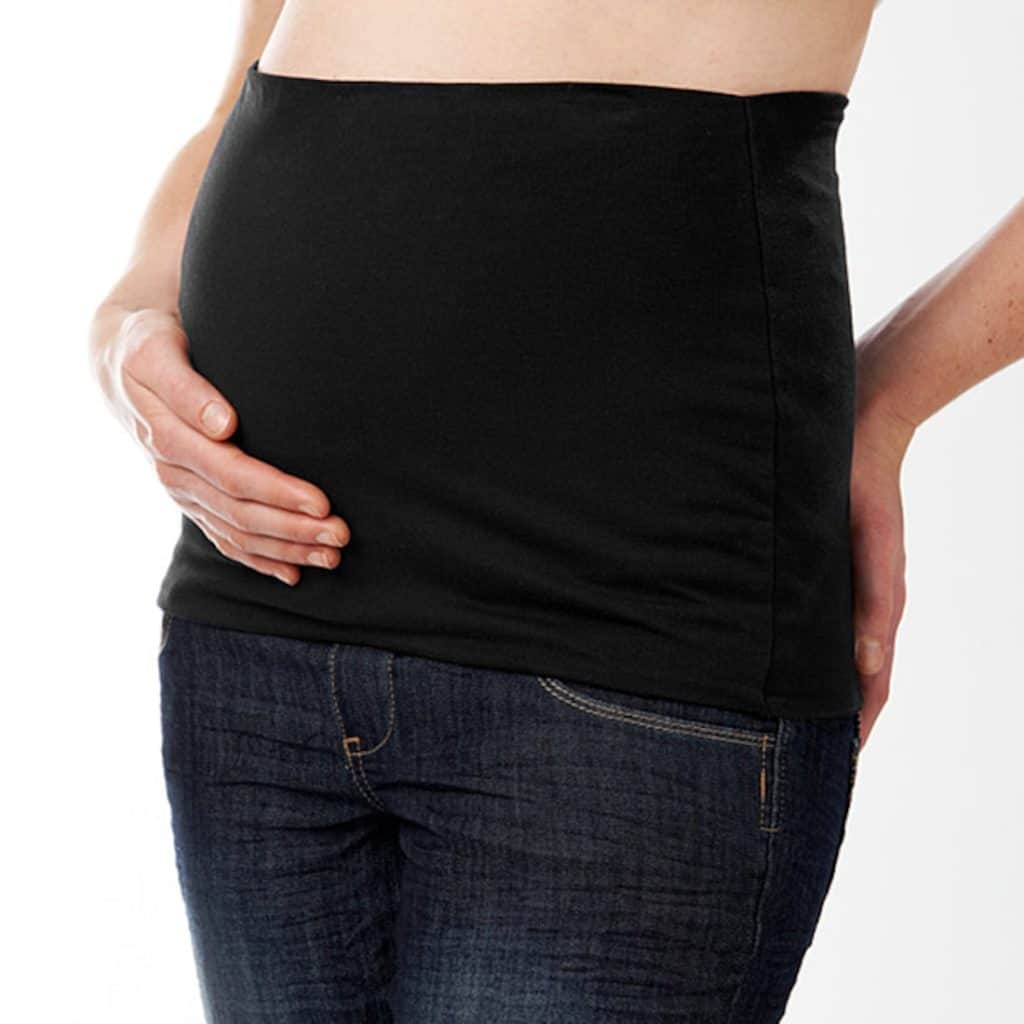 8. Gabrialla Elastic Maternity Belt - $32.95
Are you a mamma not ready to let pregnancy affect your fitness goals? The Gabrialla Elastic maternity belt is here to help! This belt features some impressive gentle support and compression around your stomach to help you stabilize your hip and pelvic joints during pregnancy exercise.
Available in several sizes going up to 52 inches of waist size, this belt comes especially handy around the third trimester when the additional weight starts to get rather overbearing. Besides, for additional brownie points, it also has a back pocket to slip in a hot/cool pad for extra relief.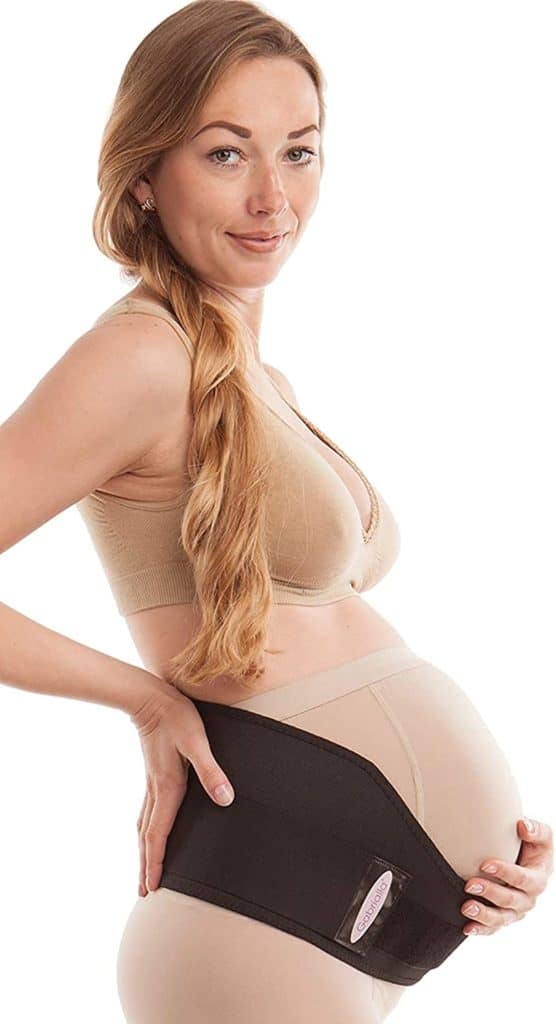 Purchasing the maternity support belt or the pregnancy belly band becomes really essential especially during the last trimester of the pregnancy, that is, the third trimester. This is because the back pain during pregnancy tends to increase as and when the belly starts to grow, or, when the baby begins to prepare in order to enter the world. Therefore, it is important to take necessary steps in order to prevent the increase of the pain, such as avoiding to lift any heavy objects, etc. 
Also, speaking of the last trimester, it becomes even more important for parents to start preparing themselves for the D-day. So, make sure you have checked the items needed, and have prepared the baby registry as well! If not, this is the apt time to start. 
Have a safe and healthy pregnancy term!
FAQs : 8 Best Maternity Belts Of 2020
1.Does health insurance cover the cost of maternity bands ?
Some health insurance plans do cover the cost of maternity bands in the scheme. It is hence recommended to always check the terms of your insurance to check if you can get a reimbursement for your band.
2. When should I start wearing a maternity band ?
Wearing a maternity support belt is not absolutely mandatory for all expecting women as not all women face pains and discomforts of equal intensity during their pregnancy. However, having said that, it is safe to wear your belly support band from as early as your
first trimester
should there be pregnancy strain on the body causing discomfort.
3. Are maternity belts baby-safe ?
Maternity belts are essentially designed and engineered ensuring that they are pregnancy-safe. However, it is always recommended to consult your gynecologist to get some guidance around the right way of wearing it. If worn incorrectly, it can potentially affect blood flow to the abdomen.