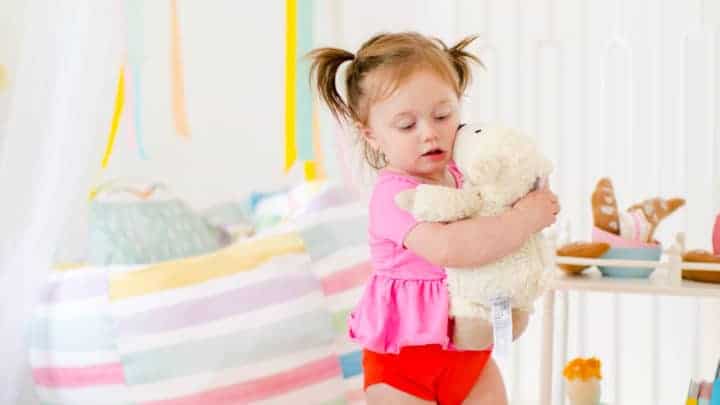 By the time a child reaches 3 years of age, they are probably prepping or going to preschool, building their learning and social skills. This is a time of adventure and a sweet space for trying new things, therefore, while selecting a best gifts for 3 year old girl parents must think/choose something that interests their educational goals as well.
However, we understand how confusing it could get to choose the best toy for their little girl, for which we have accumulated a list of toys to develop their skills across categories. These categories range from science and math, strategy to hand-eye coordination, pretend STEM toys to educational toys.
Here is a list of the best 42 Gifts for 3-Year-Old Girl :
1. BELEEV 3 Wheel Scooter - Best Gifts For 3-Year-Old Girl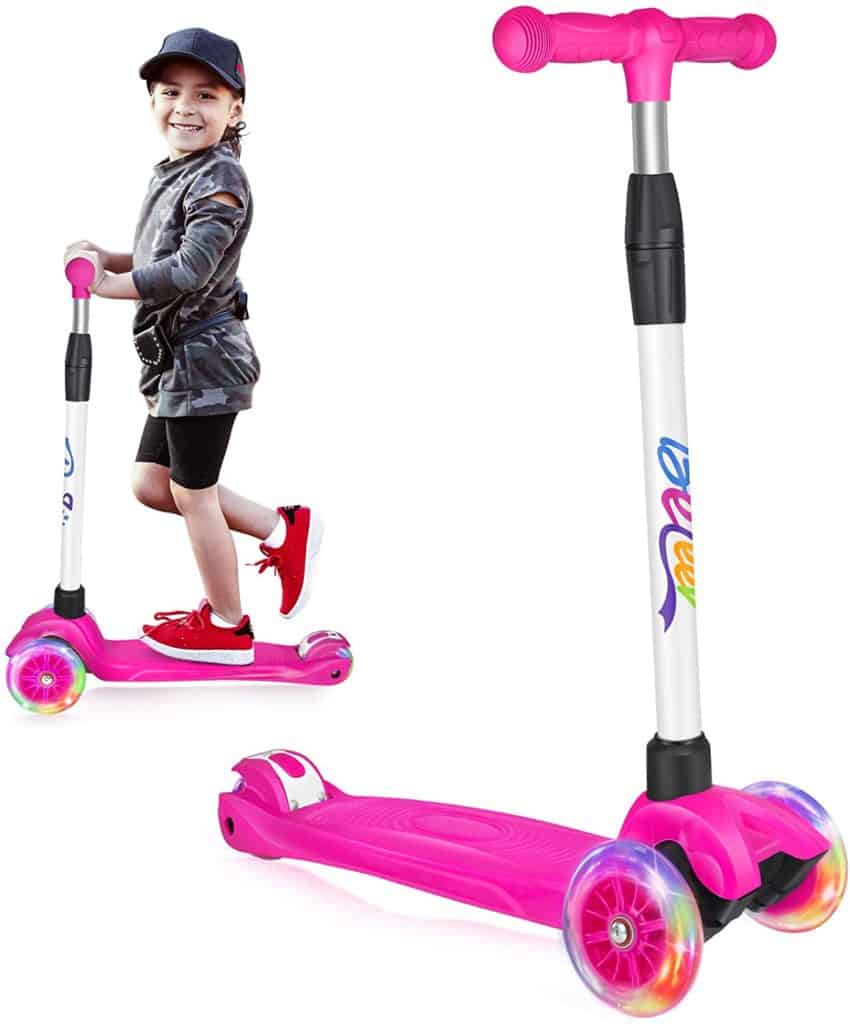 This will help the little girl with her balancing skills and comes with the three rainbow-colored wheels inserted. It comes in three different colors; pink, blue, and purple with 4 level adjustable handlebars. The wheel scooter has a flashlight making it safe for outdoor and easy storage travel. The wheel long lasts till the girl is a teenager or 110 lbs.
Pros
1. 4 sizes adjustable
2. The wheels
3. Learn to steer turning
4. Flashing wheel lights
5. Safe and comfortable
Cons
1. Some dislike the handlebars
2. Expensive
2. VTech Record & Learn KidiStudio - Best Gifts For 3-Year-Old Girl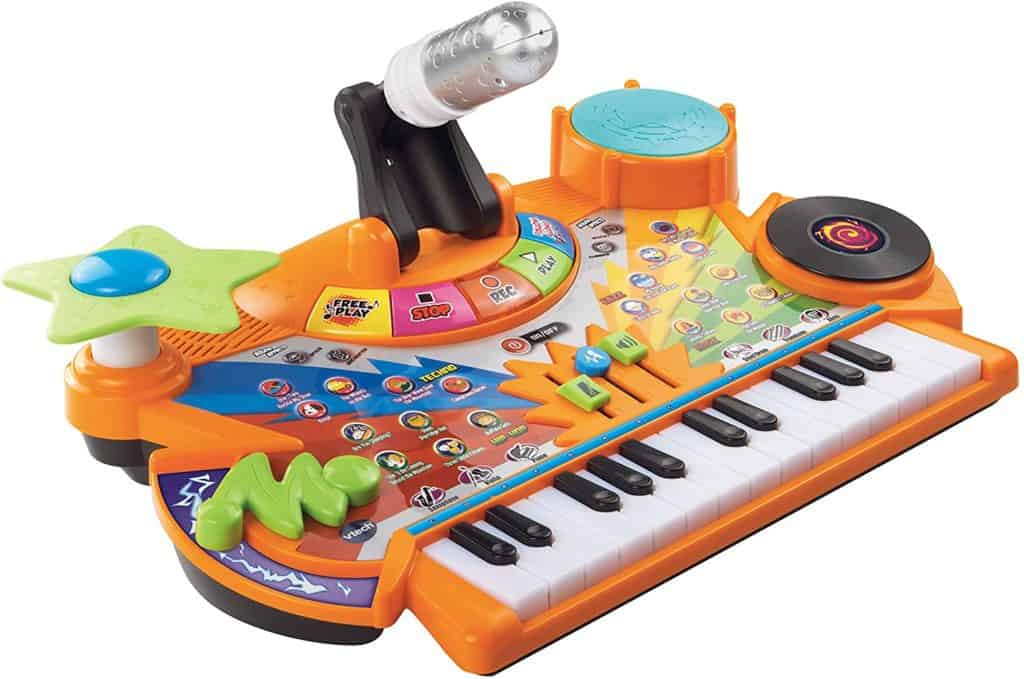 Is the little one interested in music? This adorable piano helps the little one become a composer with 40 songs and sound effects. It certainly doesn't include coding but is a beautiful instrument for the girl to attempt creating a real song.
The Kidi studio has a working keyboard to work simultaneously with aspects like teaching tempo, rhythm, and melody.
Pros
1.  Includes a mic and voice changer
2. Has a variety of sounds of instruments like jazz, techno, and rock
3. Creativity friendly
4. Increases maths skills
Cons
1. Requires a 3AA battery
– Loud
3. Sinuo Girl Dress Up Trunk - Best Gifts For 3-Year-Old Girl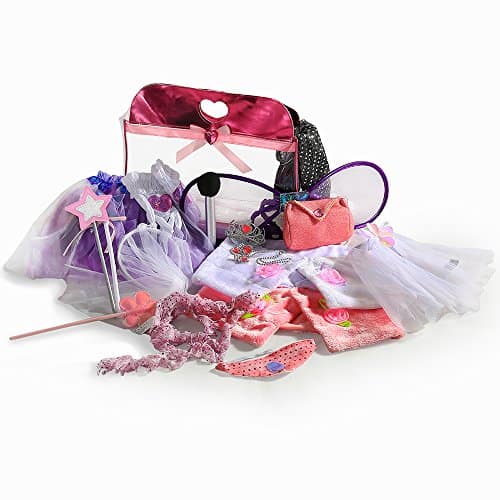 Does the little diva enjoy dressing up? This trunk has lots of accessories, scarves, purses, and gloves for her to choose from just like a fashionista with everything to be a pop star, fairy, princess, and a bride. It also encourages playing with a group of friends enhancing her social skills preparing to have a fashion show!
Pros
1. Has a storage bag
2. 21 dress pieces
3. Great for pretend and role play
4. Durable
5. 4 sets of fairy princess, pop star, and bride
4. LEGO Duplo Brand Disney Minnie Mouse Bow-Tique Building Kit - Best Gifts For 3-Year-Old Girl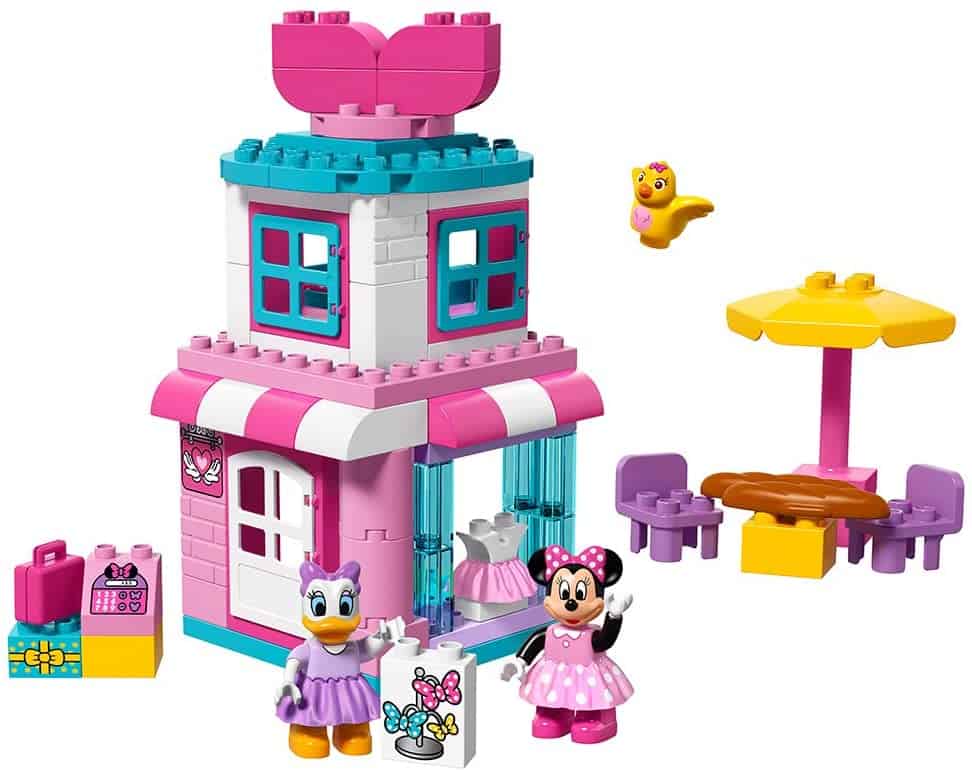 It helps 3-year-old girls enhance their building skills while enjoying their classic Disney characters. The set includes 70 pieces that build up to make a little Minnie and Daisy shop with a patio set outside. Comes with pastel colors generally enjoyed by the little girls, bigger blocks making it easy to handle avoiding any choking hazards, and a rotatable sign for the shop.
Pros
1. 70 pieces
2. A great introduction to the lego world
3. STEM toy with hand-eye coordination
4. Moving furniture
5. Easy to build with big blocks
Cons
1. A little expensive
5. FurReal Walkalots Big Wags Unicorn - Best Gifts For 3-Year-Old Girl
This little unicorn comes with a leash and makes sounds while bouncing with little springy tale active stays. The leash of the toy allows the 3-year-old girl to attach other connectable pets and has a white sparkly body, soft pink horn, and pink hair.
Pros
1. Tail spring into motion
2. Can be detached from the leash
3. Soft toy
6. Playfoam Shape & Learn Alphabet Set - Best Gifts For 3-Year-Old Girl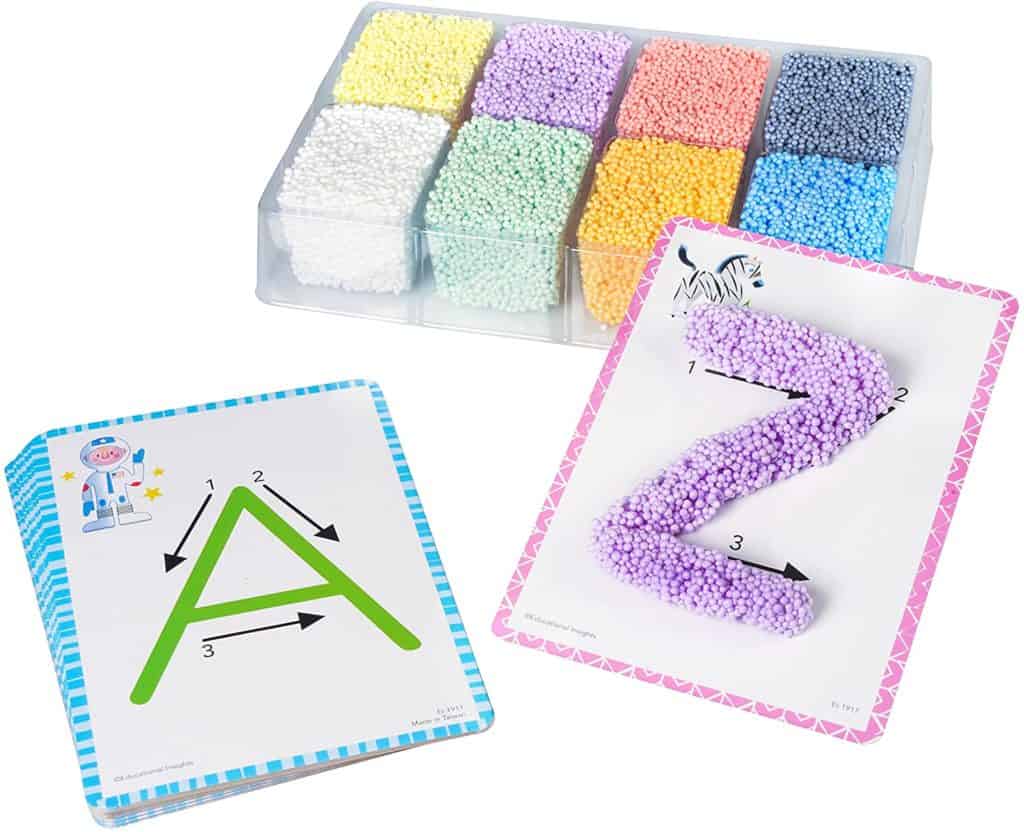 It is fun learning no mess toy that encourages the 3-year-old to practice shaping while she squishes her fingers into the form. All she needs to do is form the form in the shape shown on the display cards.
It comes with 8 color non-toxic forms and 13 double-sided letter cards, promising no mess, no stick, and no drying out.
Pros
1. Teaches dexterity
2. Great group project
3. Never dries up
Cons
1. Some received sticky forms
7. Calico Critters Red Roof Country Home Gift Set - Best Gifts For 3-Year-Old Girl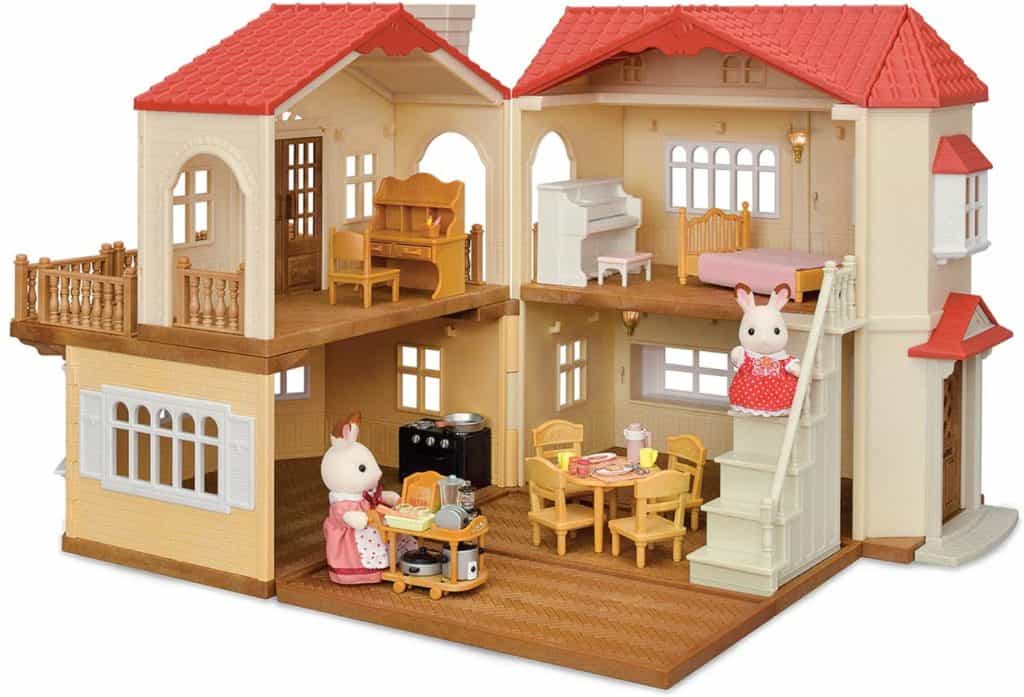 It is a huge set with an entire house with everything so tiny and cute. This set includes a mommy and daughter rabbit family, oven and kitchen accessories, a piano, bed, table, and chairs. The 3-year-old will love the lights with furniture and little rabbits all around the house reminding the peter rabbit story!
Pros
1. Has 4 rooms and decks
2. Furniture in each room
3. Expands
4. Encourages imagination and role play
8. Wooden Wonders Miss Beech's Beauty Bag Wood Pretend Make-up Play Set - Best Gifts For 3-Year-Old Girl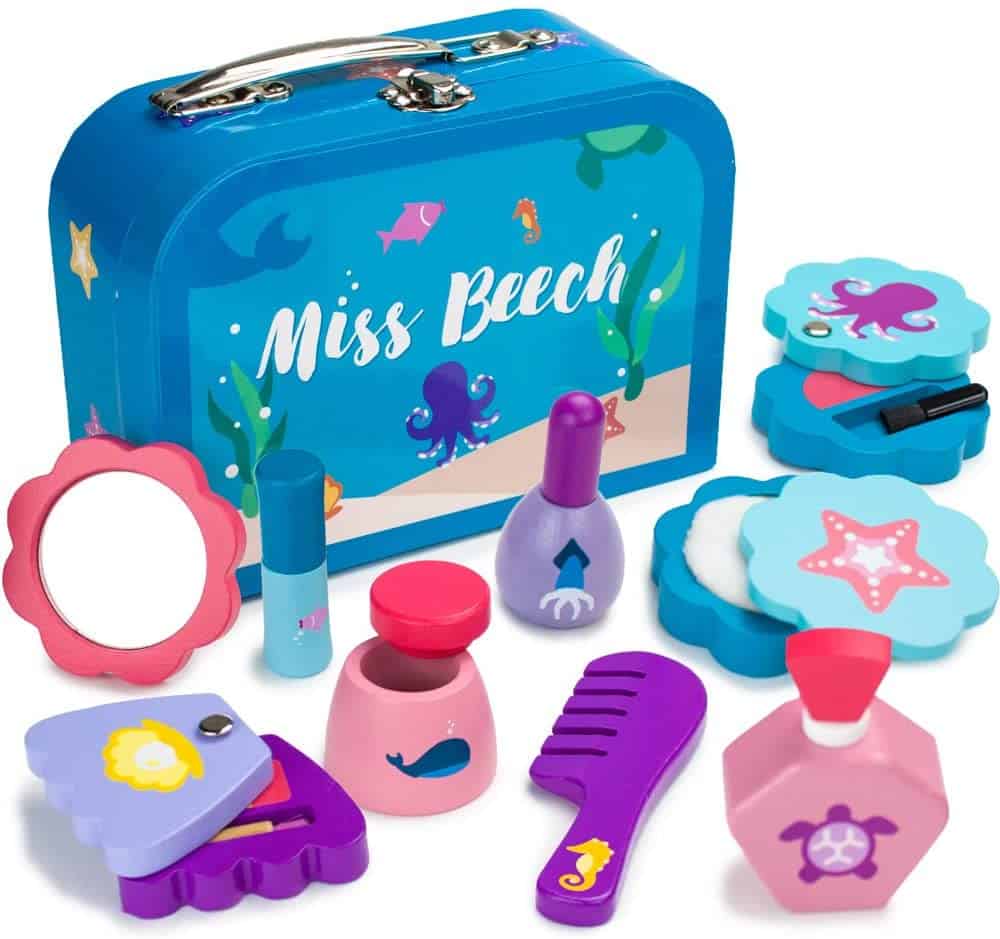 Do you usually find your 3-year-old girl applying makeup all over her face? Don't worry! This makeup set is all just for her that creates no mess. It is adorable, made of wood, and has an aqua theme including a portable makeup container, nail polish, powder, blush, perfume, and lipstick. A great gift for your little divas.
Pros
1. Storage with handle
2. No real makeup
3. Has foundation, lipstick, perfume, nail polish, mirror, eyeshadow, face cream, and comb
Cons
1.The container is not made of wood
9. Fisher-Price Medical Kit - Best Gifts For 3-Year-Old Girl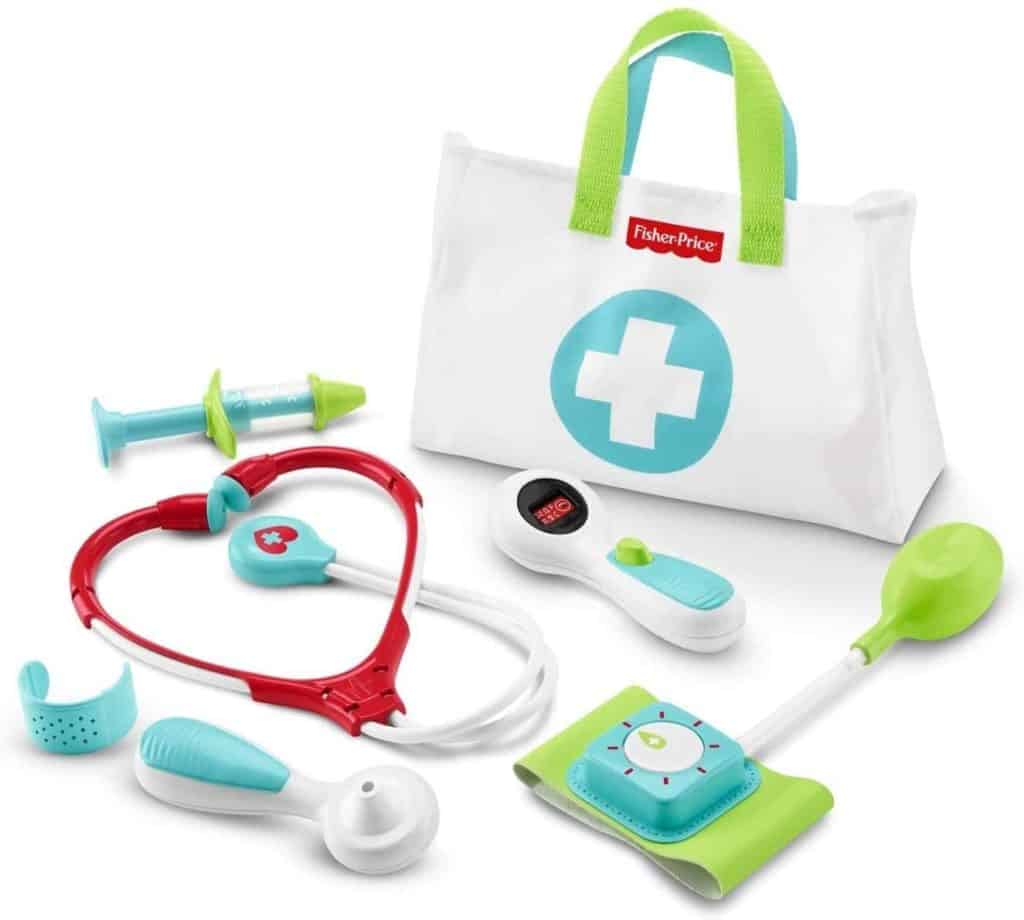 This medical kit promotes the 3-year-old girl to understand the importance of empathy, personal care, and health as she performs them herself. The little doctor could perform her daily checkup without stepping out with the stuffed animals as her patience. It includes 7 pieces for the checkup, a stethoscope, otoscope, syringe, blood pressure cuff, thermometer, bandage, and a doctor's bag.
Pros
1. 7 piece doctor set bag
2. Help understand and learn the equipment of the doctors
3. Encourages empathy and healthcare
Cons
1. Thin plastic
2. Large stethoscope
10. Prextex Dinosaur Volcano House - Best Gifts For 3-Year-Old Girl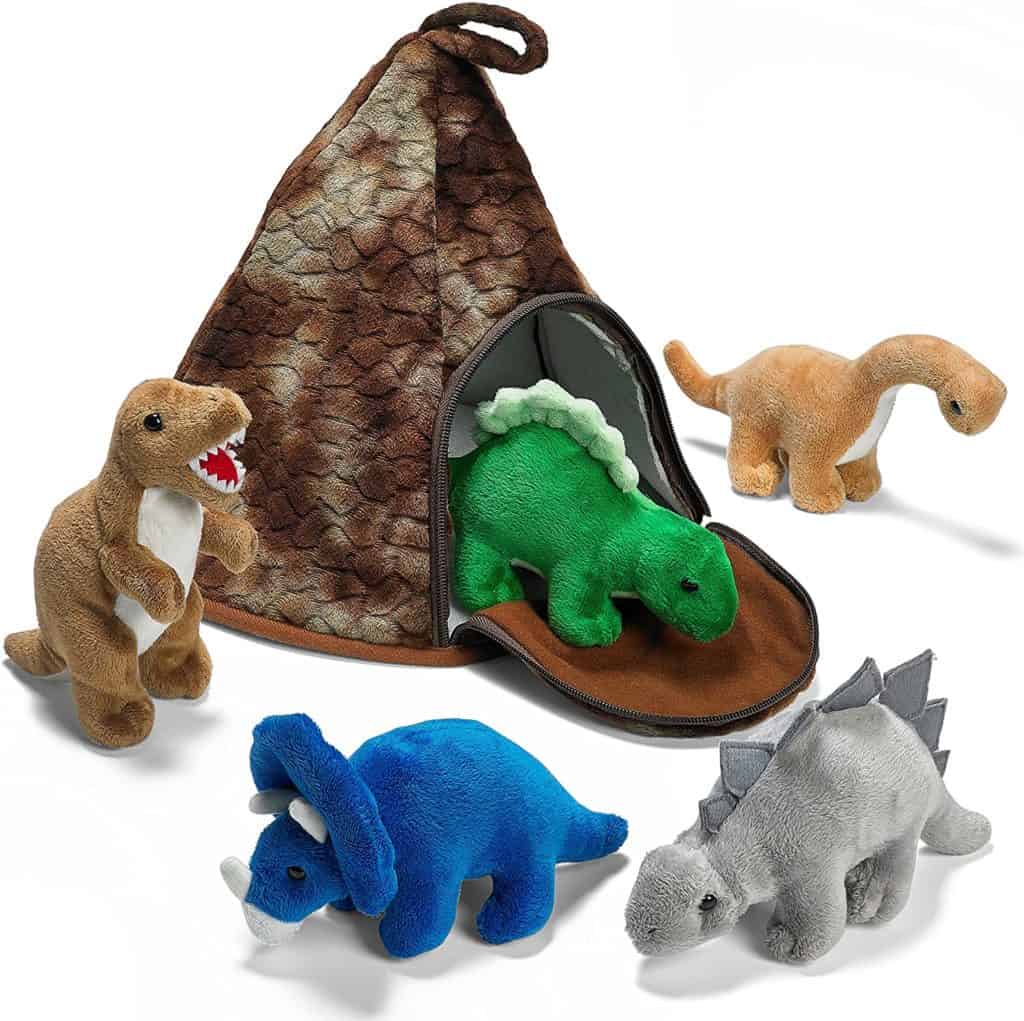 The volcano house is 15 inches with stuffed dinosaurs of six inches each made with high-quality soft bright-colored soft fabric. The 3-year-old can carry this cute toy in hand using the loop at the top. It comes with a plush dino volcano with five dinosaurs that can sleep inside the volcano too, all thanks to the handy zipper.
Pros
1. Build-in storage
2. Non-toxic
3. Quality stitching
Cons
1. The volcano house could have permanent creases
11. The Dough Project - Pack Of 6 - Best Gifts For 3-Year-Old Girl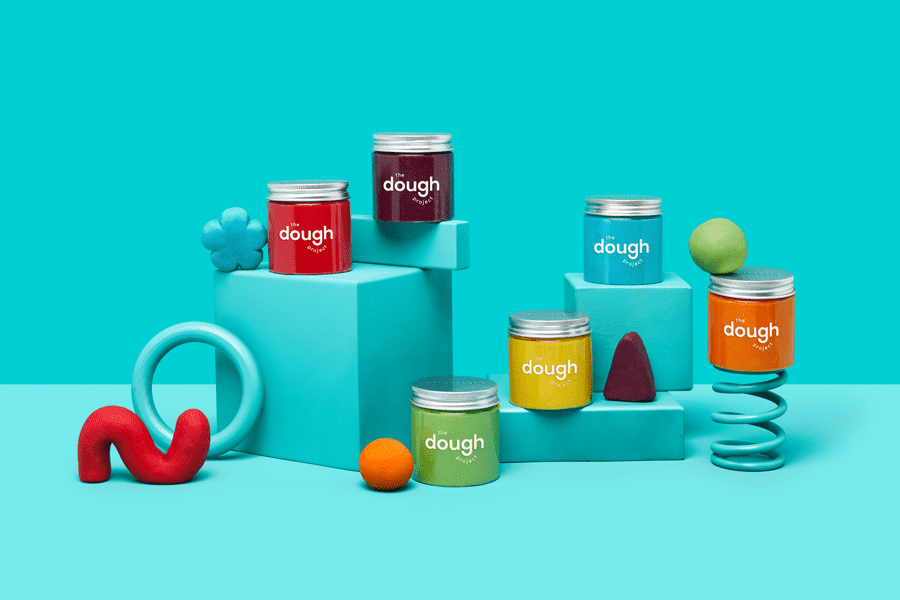 This toy comes in a pack of six and is made using food-grade ingredients, unlike others present in the market space. This dough project was founded by a preschool teacher and is said to enhance the little ones' skills, is baby-safe, and is colored using plants.
12. Leapfrog, LeapLand Adventures - Best Gifts For 3-Year-Old Girl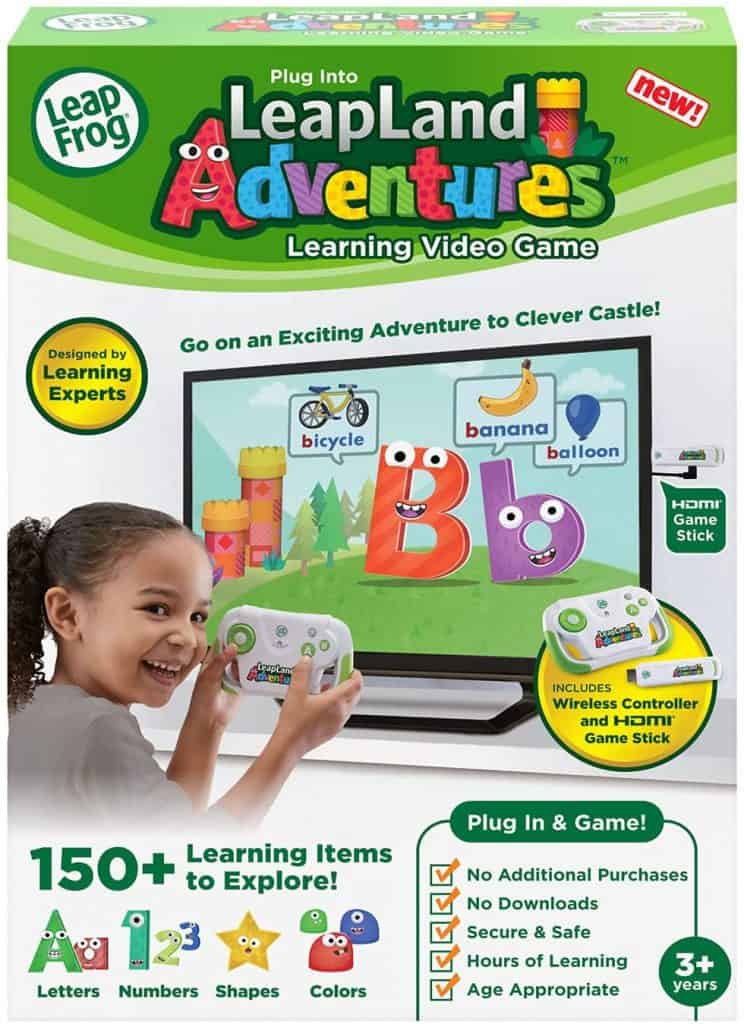 This is the best gift for kids, especially for toddlers. Leapfrog incorporates all, from hunts to berry gathers, be assured that your 3-year-old knows it all. Be it numbers, letters, shapes, and colors, it has it all! Simply plug it in a TV set with a kid-friendly gaming console, and you'd be good to go.
13. Sensory Bin Sand and Ocean - Best Gifts For 3-Year-Old Girl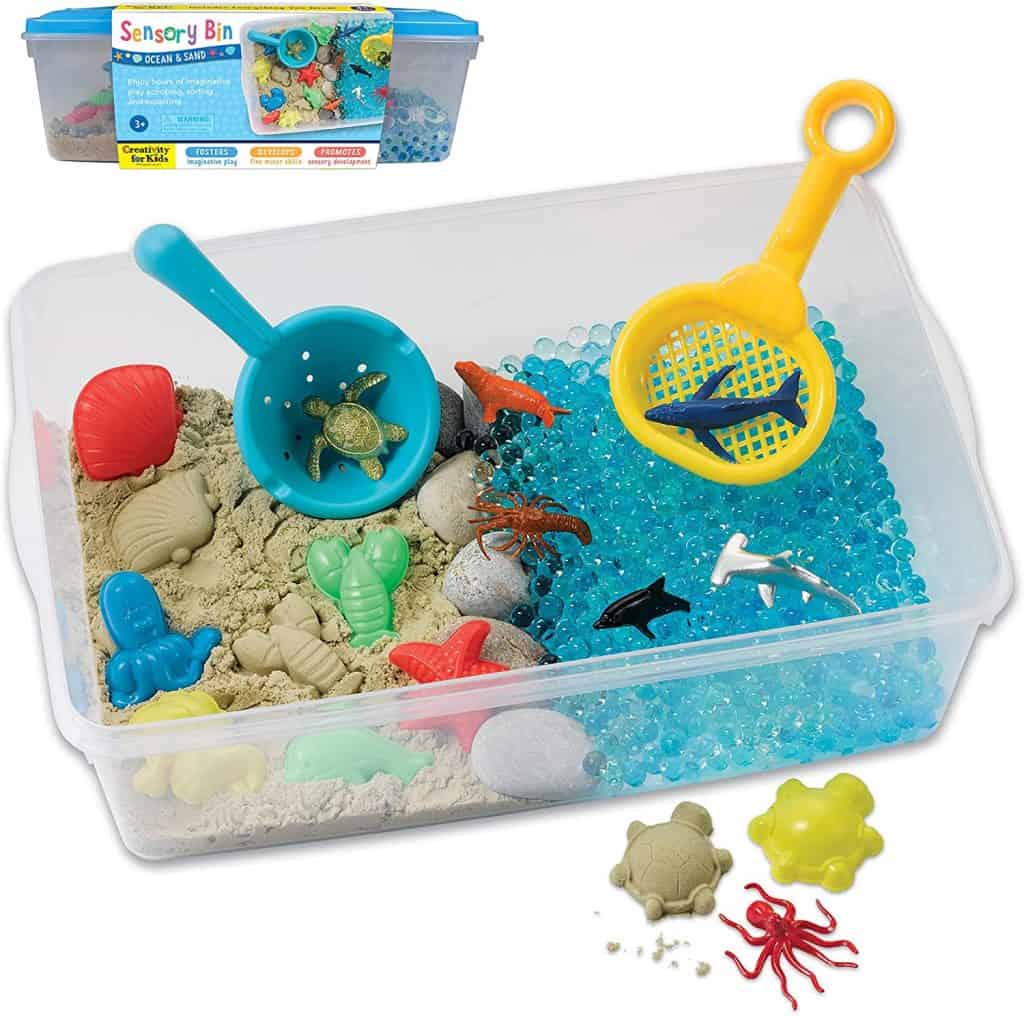 Get ready to dive your hands completely into this beach sensory bin that has soft-molding sand and cool water beads. Adding to this, it is also easy to store, has a lid, is the best pick for kids, also acknowledged by lab experts. This sensory toy comes with a ton of accessories that help develop fine motor skills.
14. Poppy the Booty Shakin' Pug - Pets Alive - Best Gifts For 3-Year-Old Girl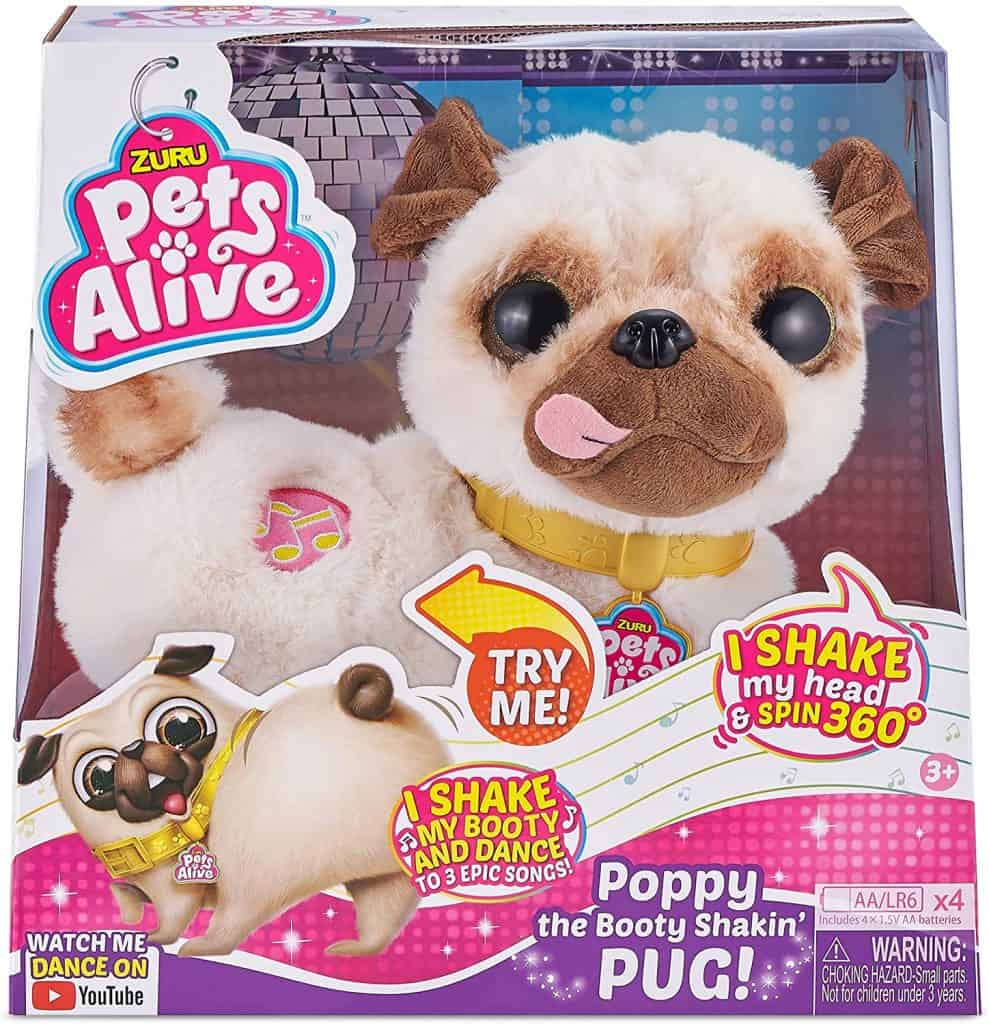 This pug gets even cuter with its dance moves, shakes, and twirls that match the energy of the 3-year-old kid. This robotic pet offers 3 fun tracks, does 360-spins, and also has a few tunes inbuilt.
15. Barbie Doll Extra - Best Gifts For 3-Year-Old Girl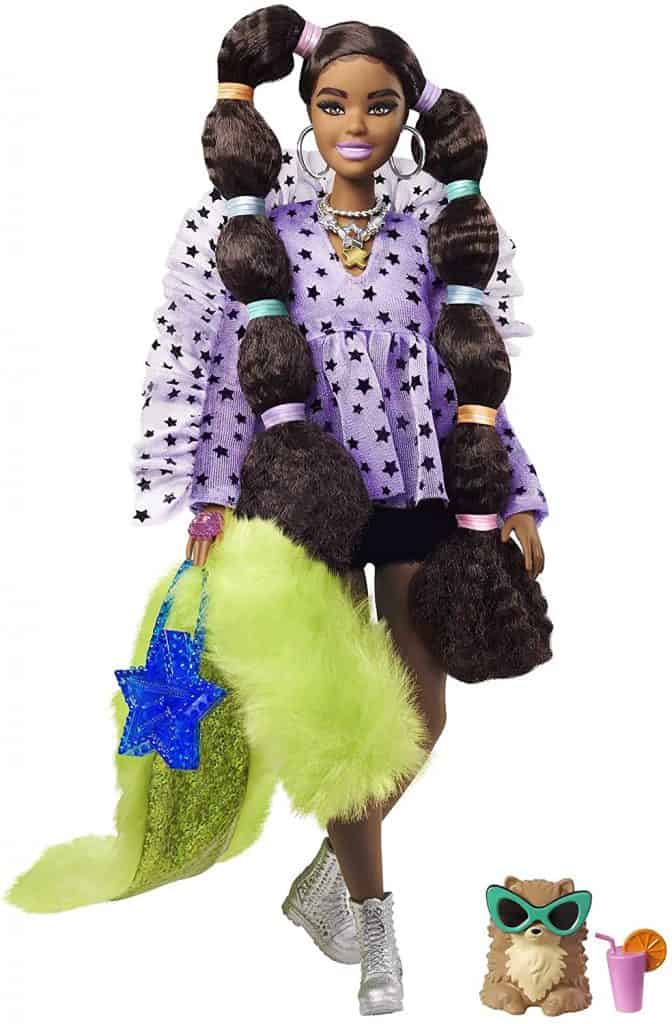 This "extra" Barbie Doll is a part of a new colorful and playful collection that shows off her unique style through fashion. The doll features vibrant colors has interchangeable clothes and comes with matching pets too.
16. Numberblocks Cubes MathLink Activity Set - Best Gifts For 3-Year-Old Girl
Inspired by the popular television series, "Numberblocks, these Number Block cubes inspire your kids by bringing their favorite characters to life and teaching valuable math skills. The little ones are expected to piece the cubes together and follow the activity book for more educational fun.
17. Bluey Caravan - Best Gifts For 3-Year-Old Girl
This camper brings to life the fan-favorite episode and also reveals removable furniture with accessories for added fun. This includes the kitchen with the benches, table. cabinets, functional oven doors, fire pit, and food accessories.
18. World Farm Playset - Best Gifts For 3-Year-Old Girl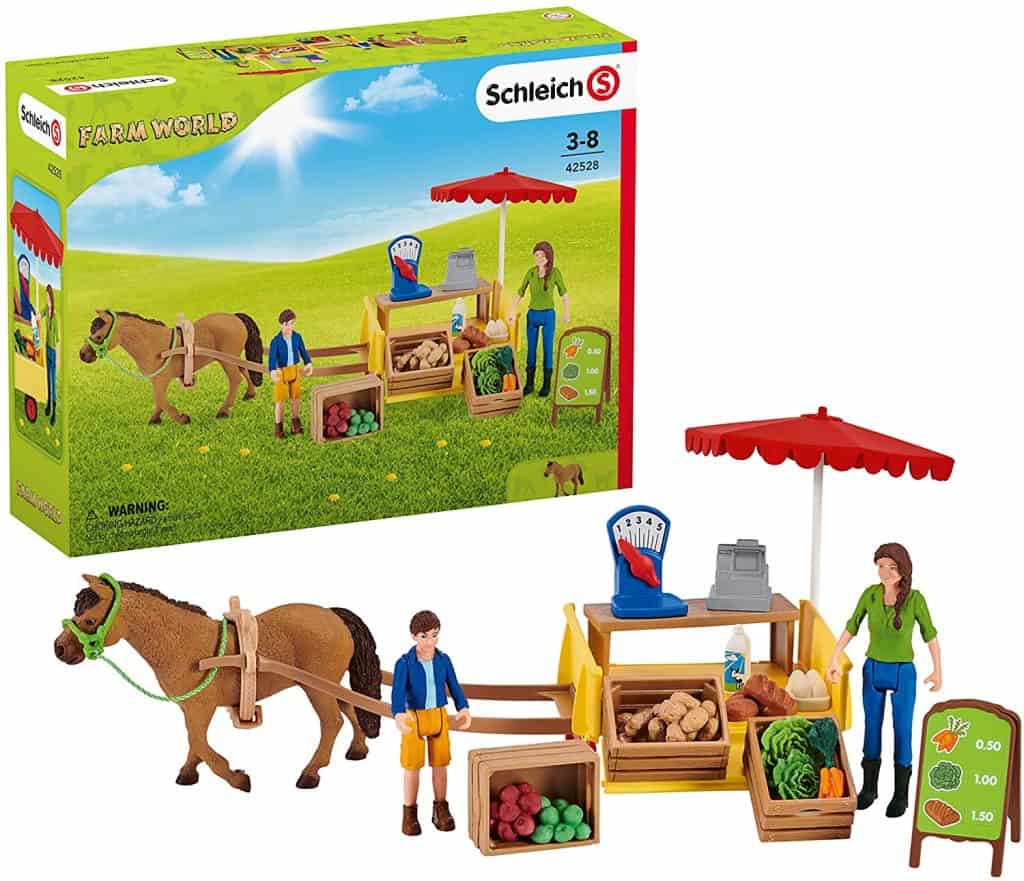 This playset is loaded with the Sunny Day Mobile Farm Stand that also has a plethora of veggies and fruits. The set also comes with two people figures, a complete food cart, and a horse that help the kids with enhanced play.
19. Exploring Feelings Play Kit - Best Gifts For 3-Year-Old Girl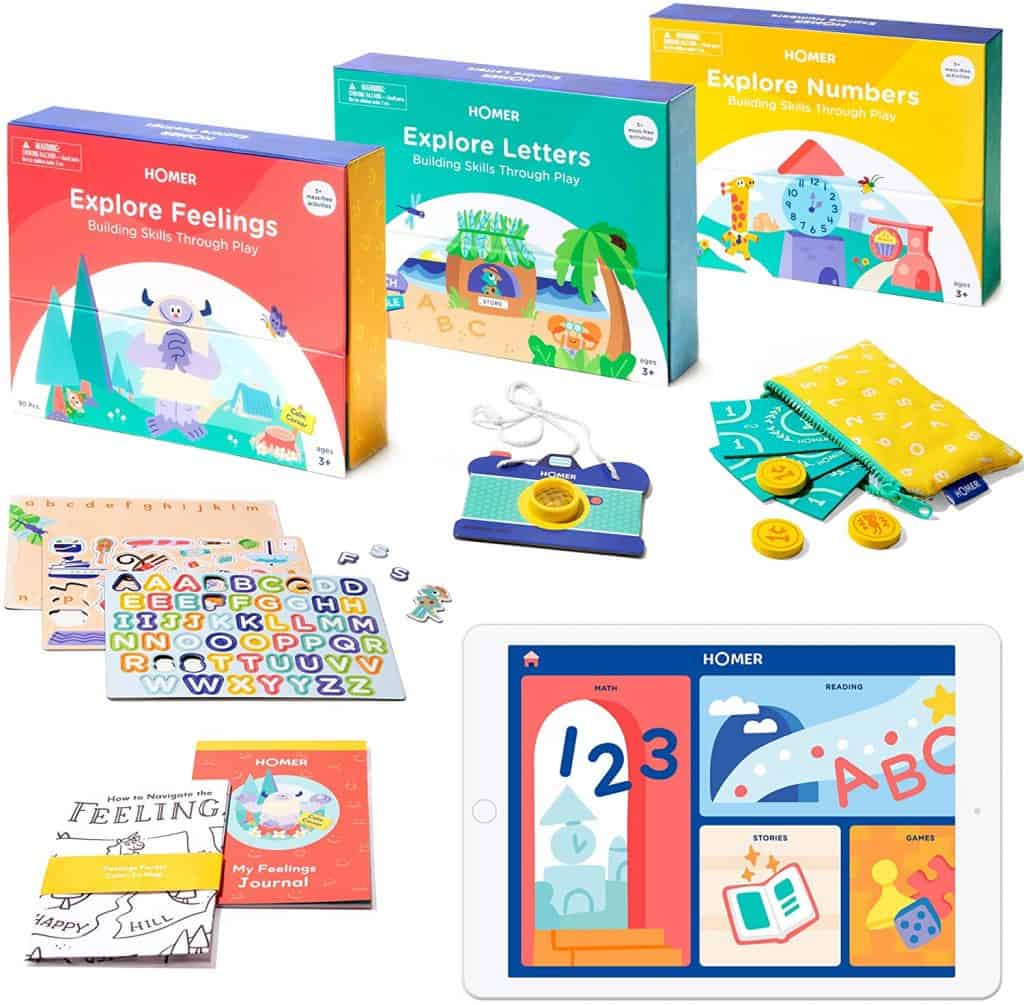 Kids in usual play fail to acquire social and emotional skills, and this pay kit is exactly that! Help feed the child's imagination with both guided and open-ended play through the emotion cards, figures, and much more.
20. Rainbow Pebbles FunPlay Activity Set - Best Gifts For 3-Year-Old Girl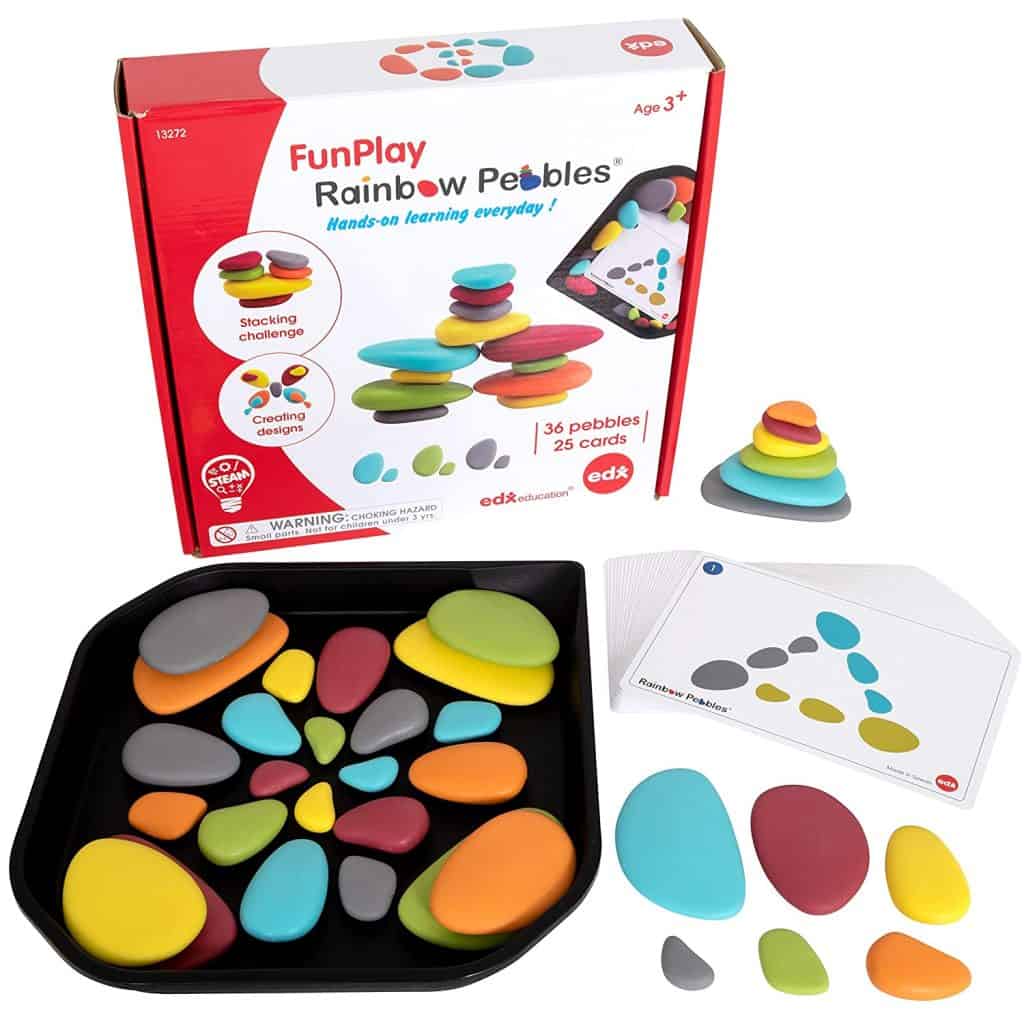 With Rainbow Pebbles FunPlay, math and art go hand-in-hand. The kids are free to copy the activity cards and/or create their own 3D projects, all to cater to their creative thinking while learning about colors, counts, shapes, patterns, and much more!
21. Doodle Bear - Best Gifts For 3-Year-Old Girl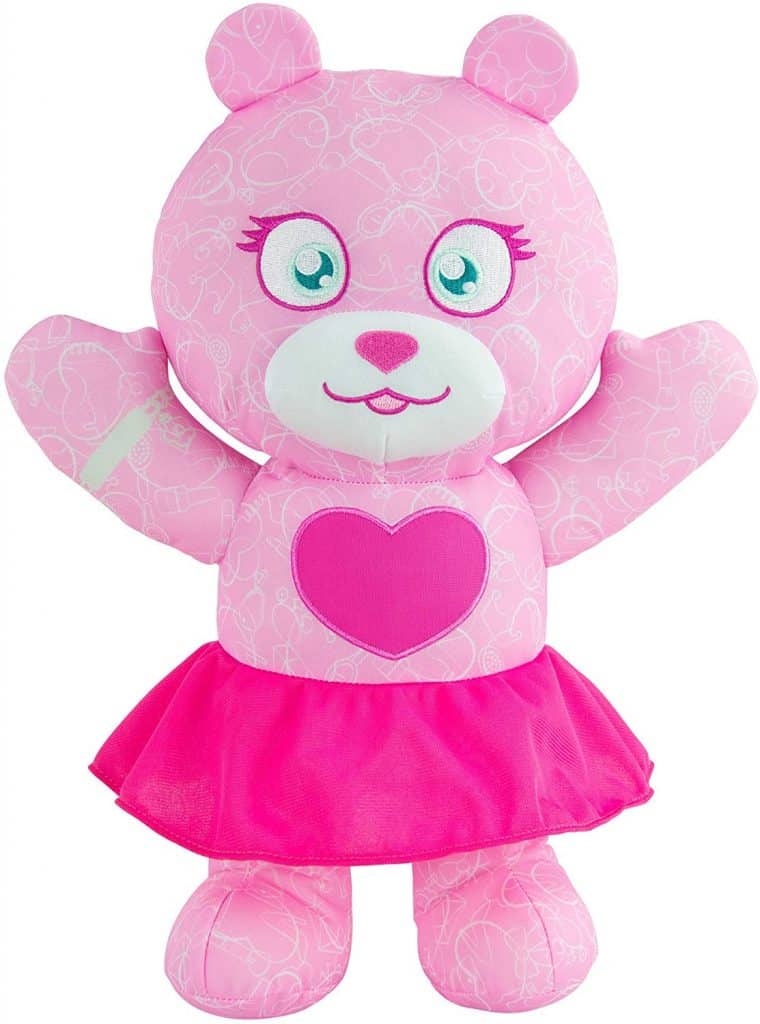 Who doesn't like to doodle anyhow? This stuffed bear is a revamped version of the original and comes with three washable markers that allow the 3-year-olds to draw fun shapes and designs.
22. Large Horse Stable Ānd a House - Best Gifts For 3-Year-Old Girl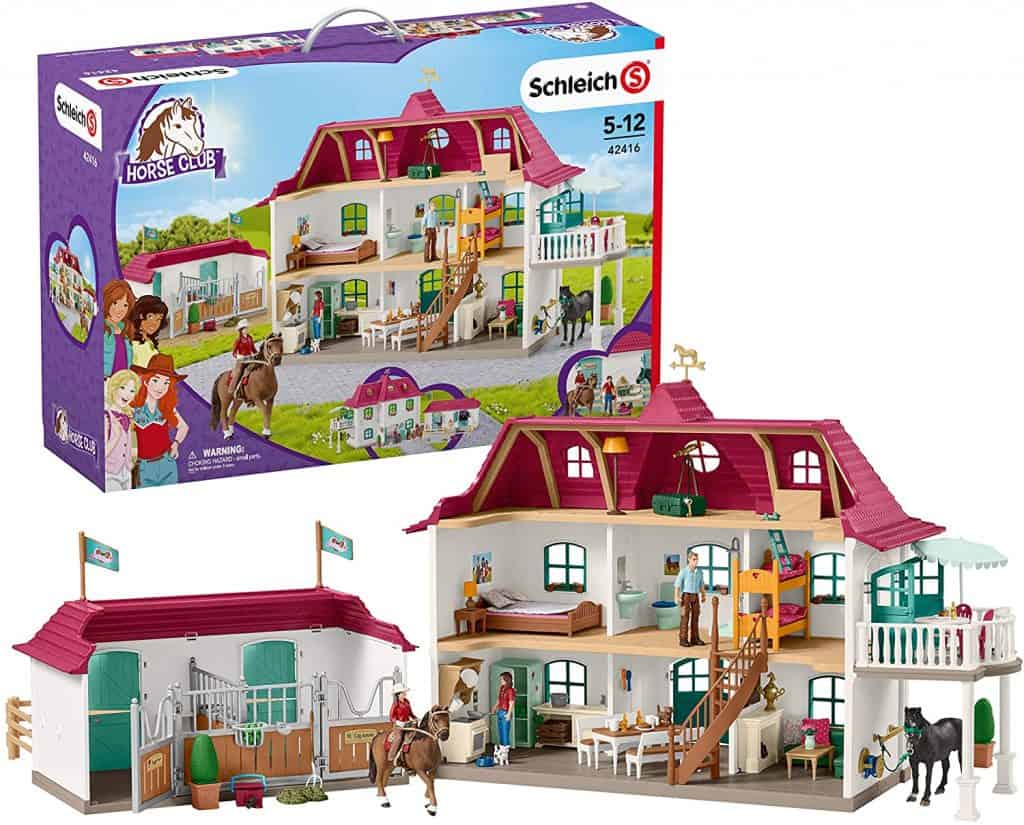 This is a complete set, as a part of Schleich's Horse Club that comes with an elaborate house and stable. The best part about this set is its well-constructed form, is sturdy, and easy to store.
23. Colorama Board Game - Best Gifts For 3-Year-Old Girl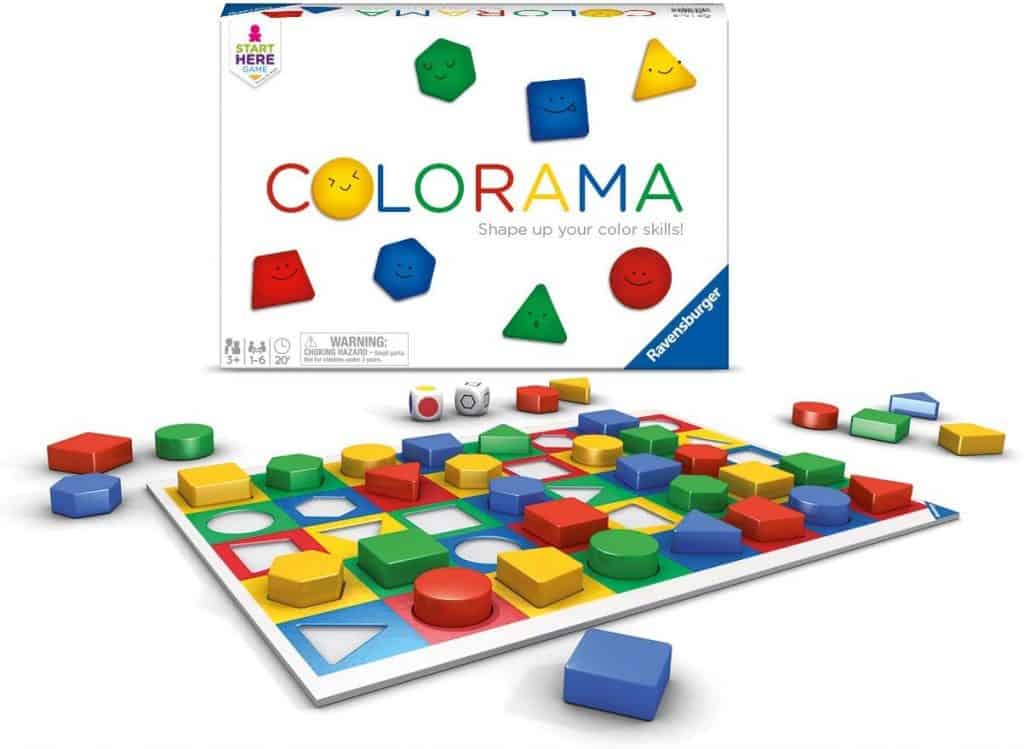 The Colorama board game encourages your kids to develop their skills and understanding of the basic color and shapes. Here, the kid will have to roll the dice, and it would tell her what piece to look for and place on the game board, at the end, the colorful shapes are revealed.
24. Blume Petal Pets - Best Gifts For 3-Year-Old Girl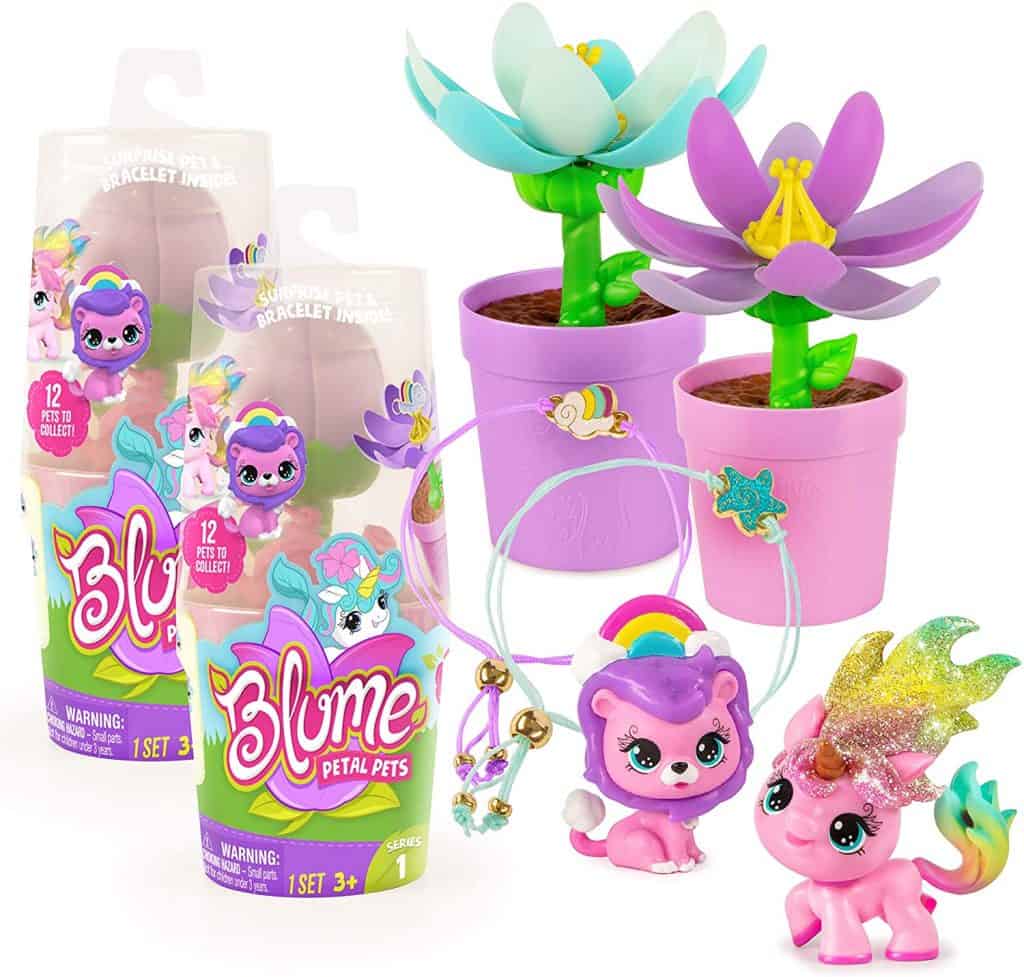 With Blume Petal Pets, the pets "literally" bloom from the pot when water is added. The kids can then collect the animals ( kittens, puppies, elephants, unicorns, etc) and trade or share the charm bracelets.
25. Mermaid's under-the-sea Palace - Best Gifts For 3-Year-Old Girl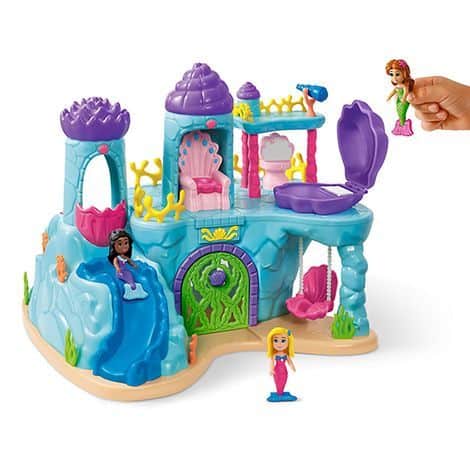 What better way to feed the imagination of the kids, other than a similar-looking playset? This Mermaid's palace is luxurious, comes with a slide, a seashell, a bedroom, vanity, and a royal throne with three mermaid figures. Also, best for community play.
26. Get Well Doctor, Wooden Activity Center - Best Gifts For 3-Year-Old Girl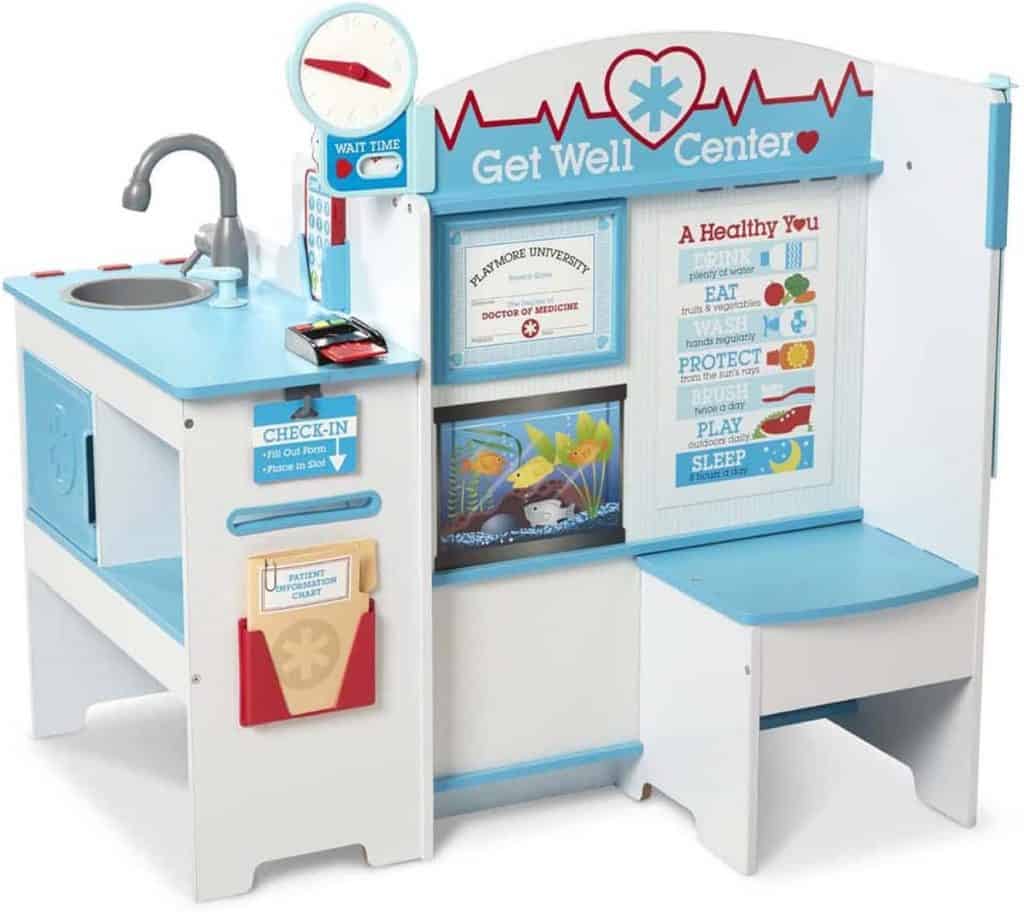 As the title gives it out, the toddler will act as a doctor and let go of their fear of actual doctors, cause we know, doctors are friends with doctors. This is a wooden playset that comes with a waiting room, check-in area, and exam room that allows the kids to familiarize themselves with all kinds of doctor appointments.
27. Mad Mattr Soft Modeling Dough - Best Gifts For 3-Year-Old Girl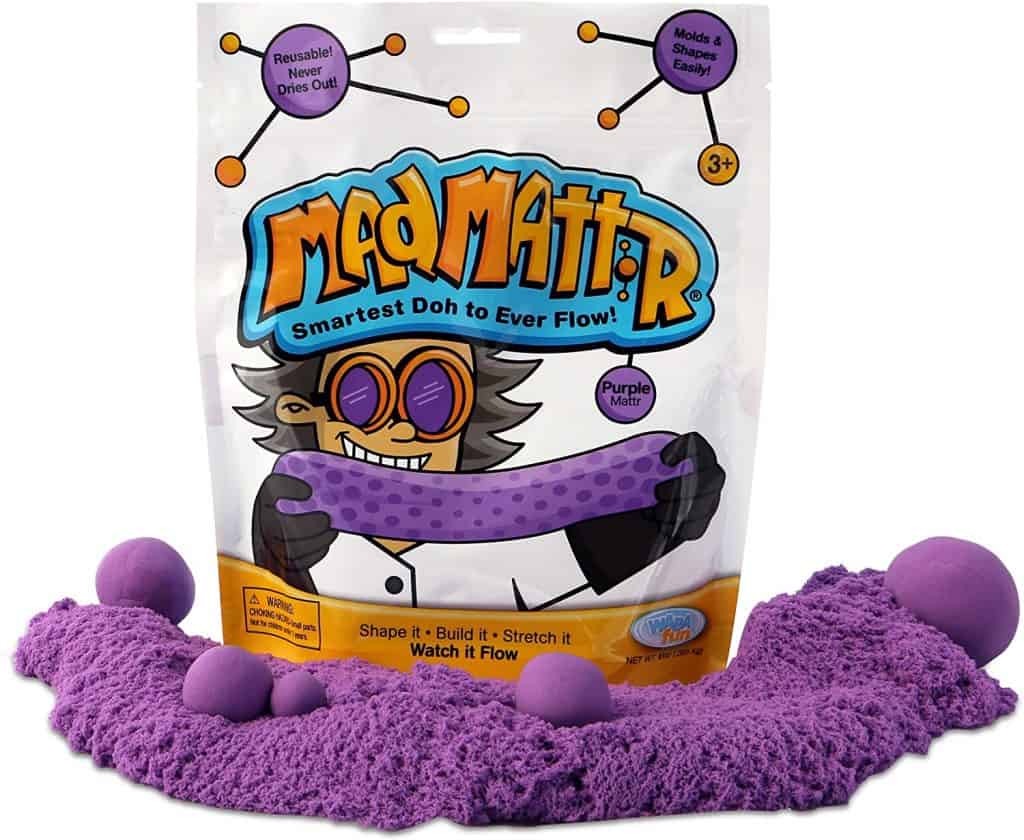 This is a super-soft dough set that can be easily stretched and squashed into any desirable shape. This clay will not dry out, comes in different colors, and allows the kids to become as creative as possible.
28. Stacking Peg Board Set - Best Gifts For 3-Year-Old Girl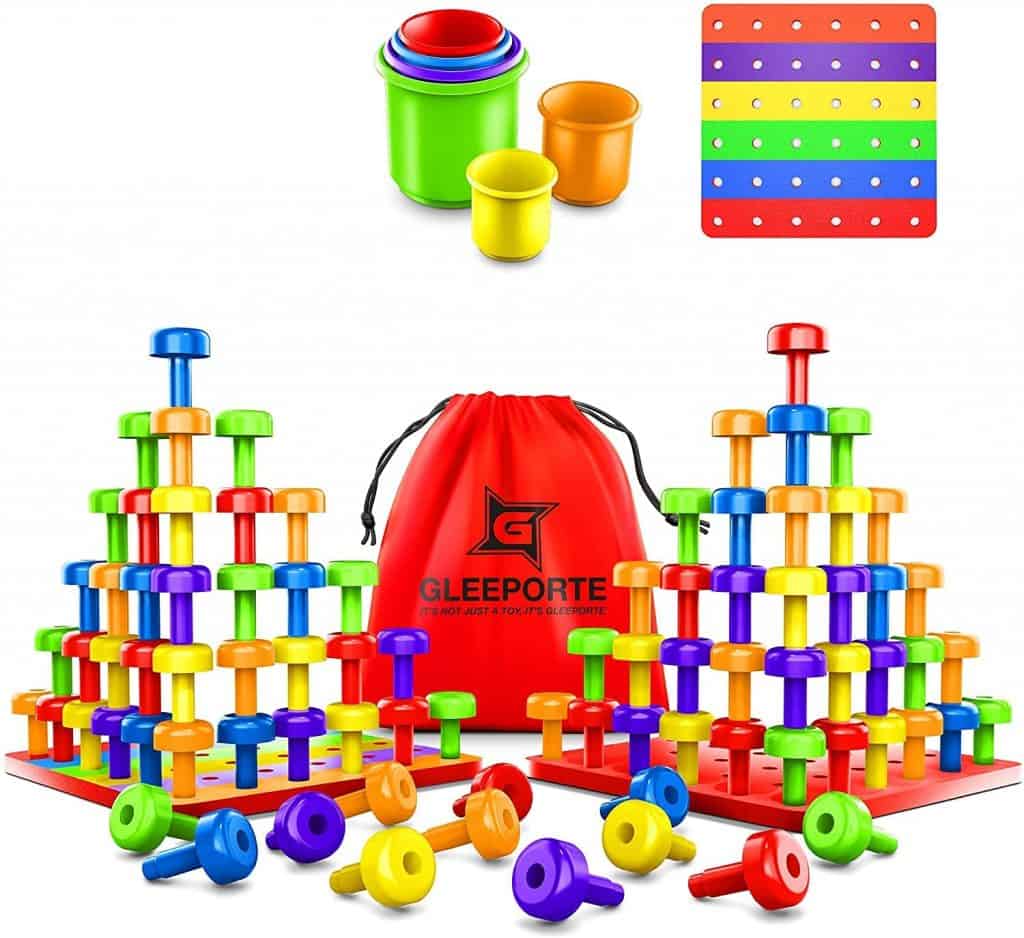 This stacking pegboard allows the toddlers to acquire many skills and develop fine motor skills while teaching them how to arrange. The set also comes with a storage bag that makes it easy to store the pegs and boards.
29. Little Starter Kit for iPad - Best Gifts For 3-Year-Old Girl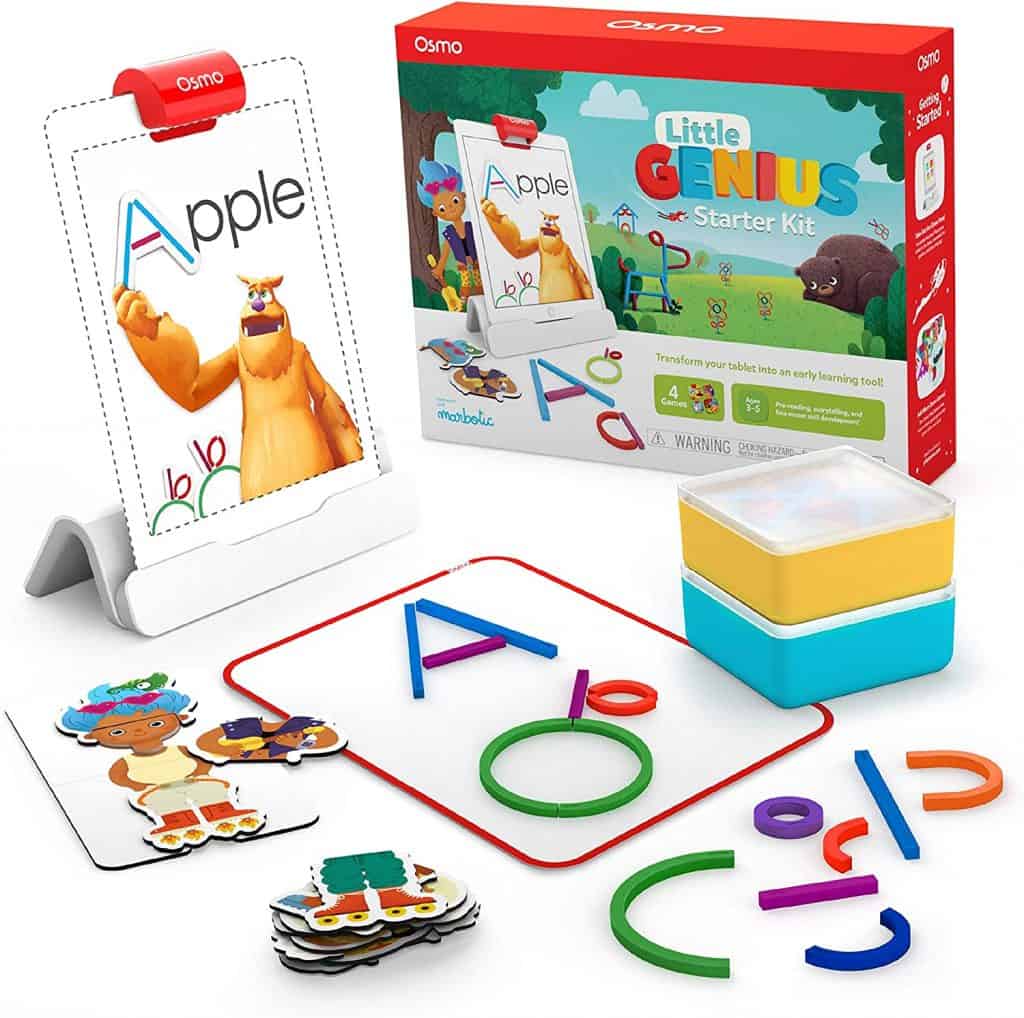 All thanks to this starter kit, the iPad turns into an educational toy with ease. It helps teach the little ones how to spell, count, form shapes, and other dress-up and feeding games.
30. Mr. Potato Head - Best Gifts For 3-Year-Old Girl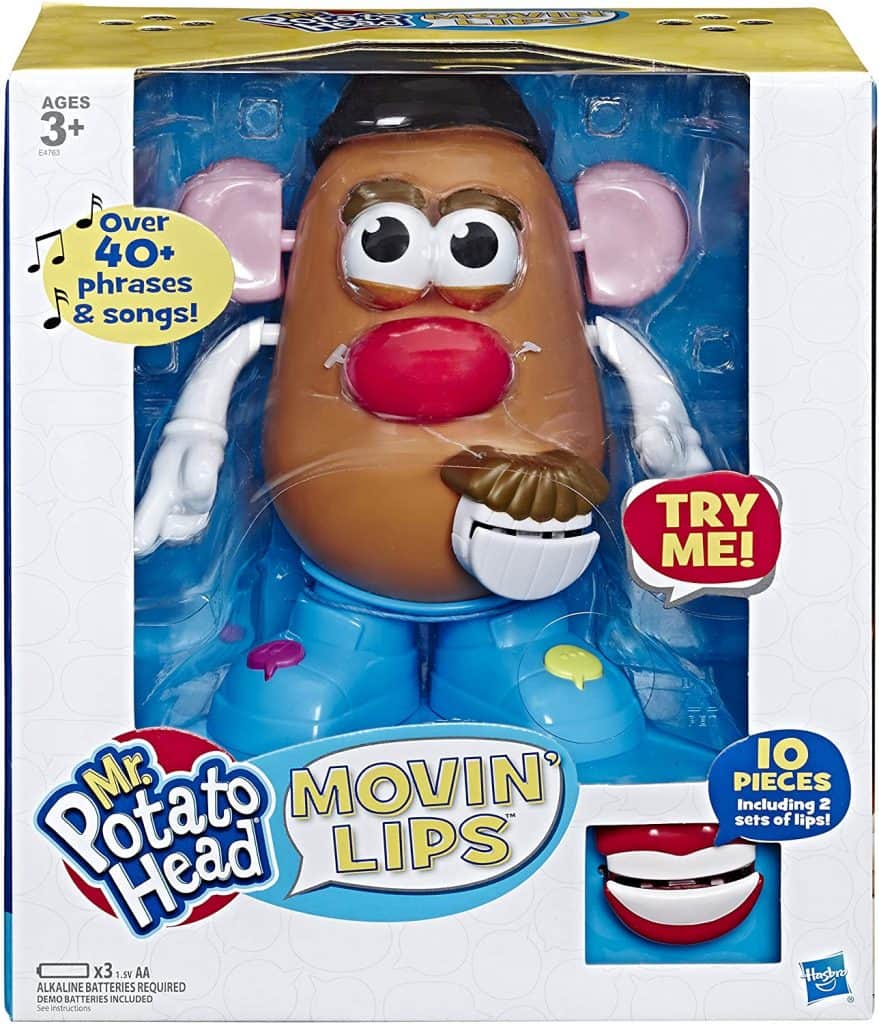 Back in 2019, this became the classic talking and singing version of Mr. Potato's head, the favorite character of kids and adults. It includes 2 sets of lips, 8 other pieces, and parts that can work with Mr. Potato Head.
31. On-the-Go Wallet - Best Gifts For 3-Year-Old Girl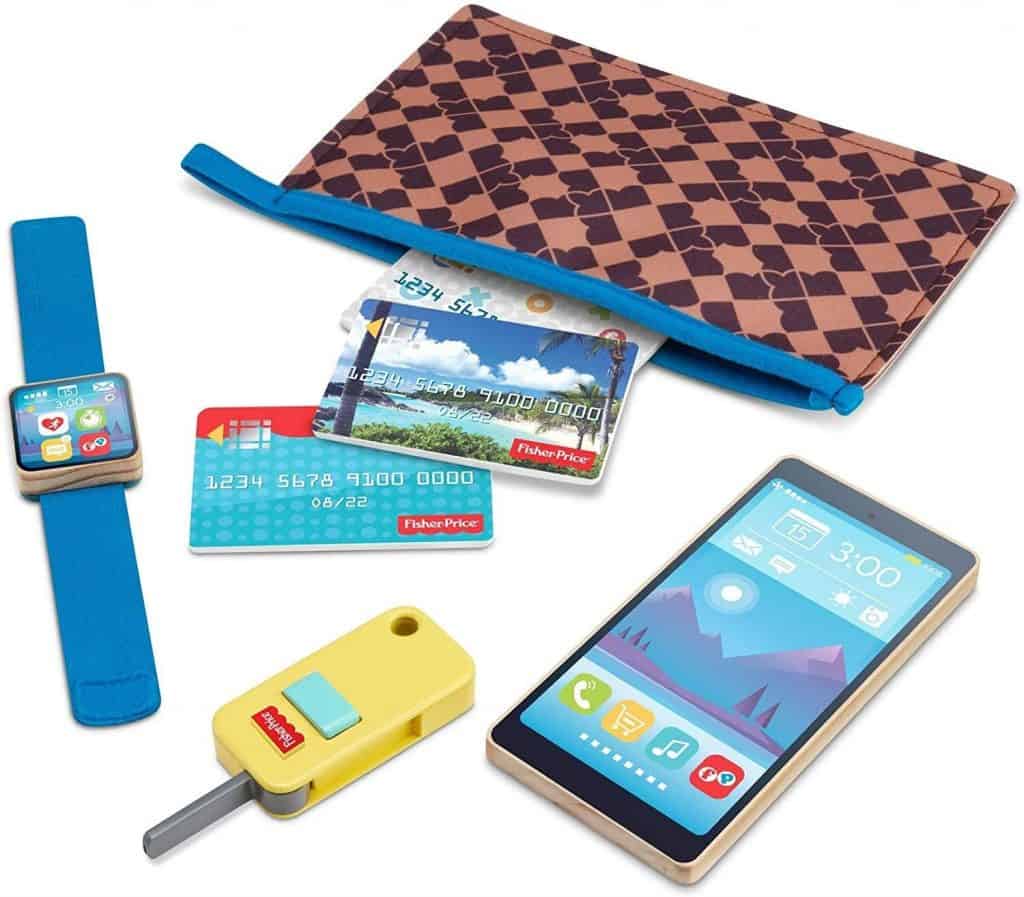 Does your toddler tend to reach your wallet most often? If yes, why not give the girl something of hers and be safer? This on-the-go wallet comes with a key, watch, phone, and three credit cards that can be easily tucked into the wallet for storage. This is the best toy to help her play pretend while picking calls and making purchases.
32. Replica Ball Vacuum Toy - Best Gifts For 3-Year-Old Girl

Wish to teach the little one how to clean? This is a replica of the real vacuum cleaners and we are sure the kids would love how the colorful balls swirl around when working. It's real enough to pick up small pieces of paper and has a removable dustbin in the back.
33. First Rush Hour - Best Gifts For 3-Year-Old Girl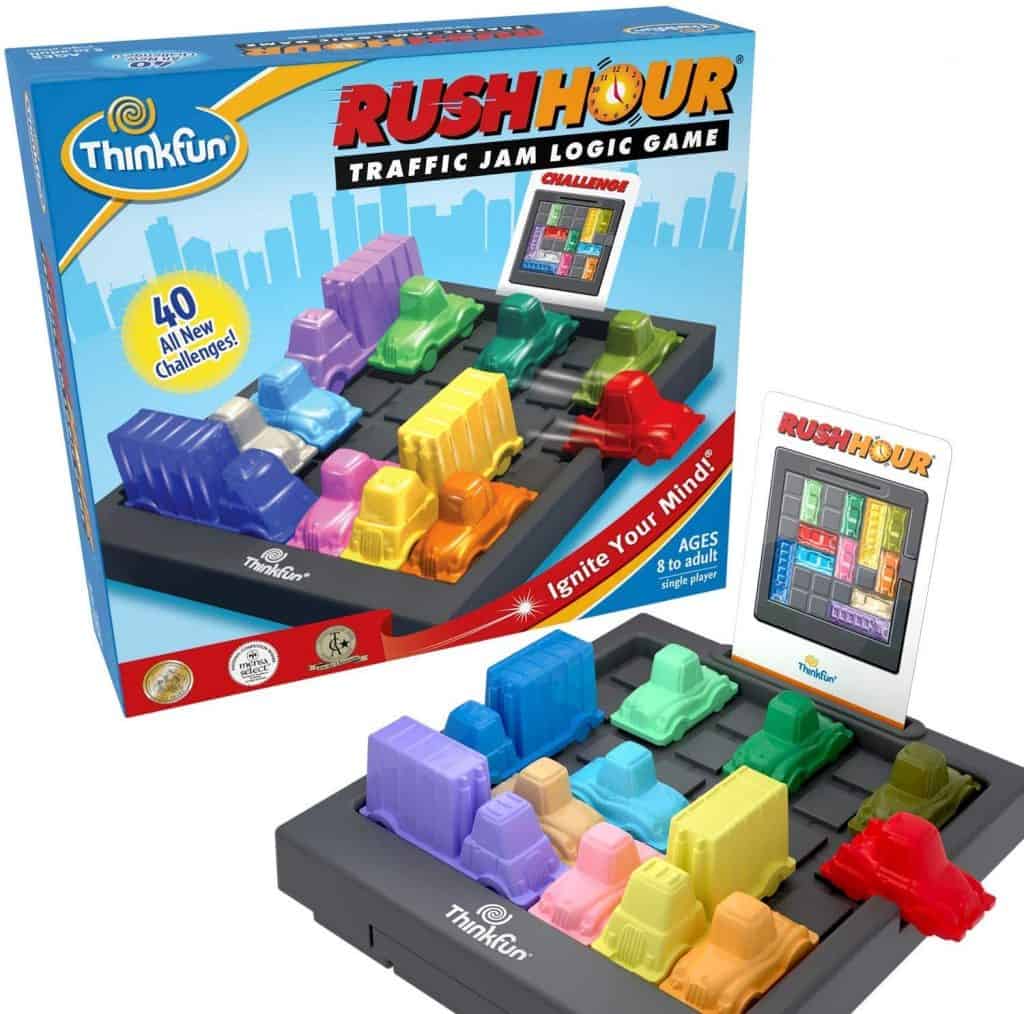 This is a complete traffic-based puzzle that comes with 30 challenge cards. The kid will have a fun time figuring the movement of the pieces in order to untangle the traffic jam, polishing logic and reasoning skills.
34. Miniature Dinosaur Toys and Accessories - Best Gifts For 3-Year-Old Girl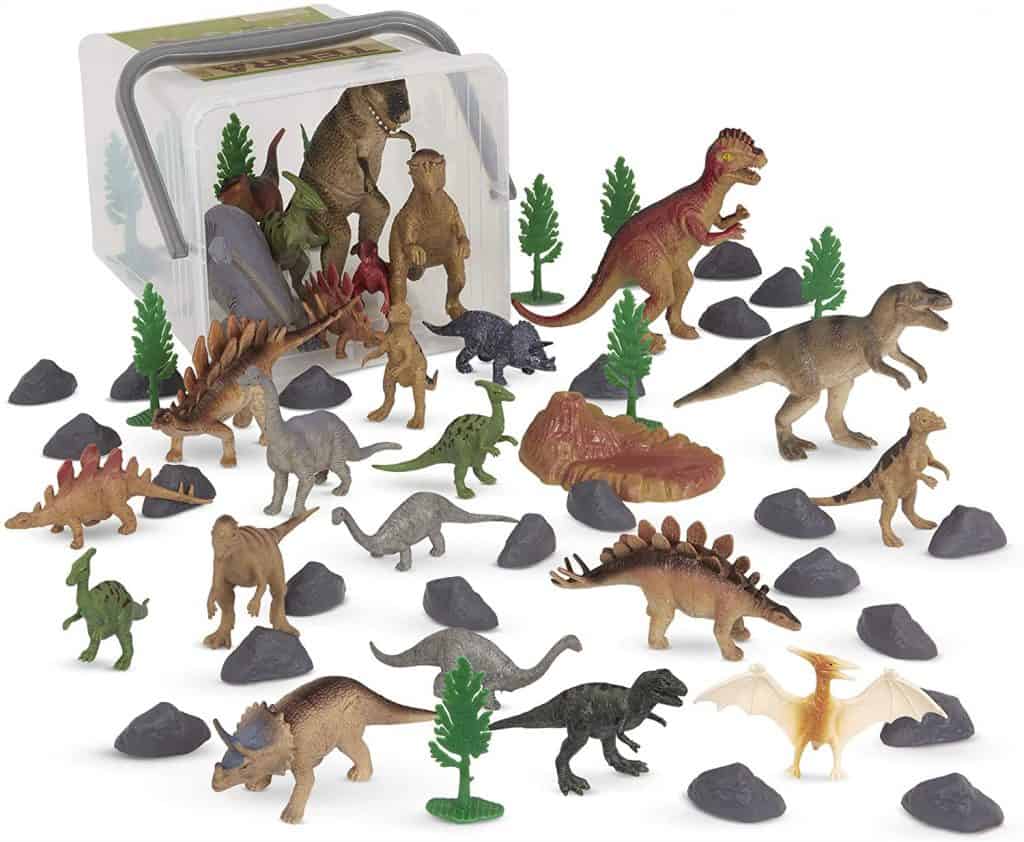 The best and most affordable pick, this comes with a bucket filled with mini dinosaur figures. These different kinds include Tyrannosaurus Rex and Stegosaurus that will get your kid interested in nature and history, boosting their imaginative skills.
35. Bianca Life Dollhouse - Best Gifts For 3-Year-Old Girl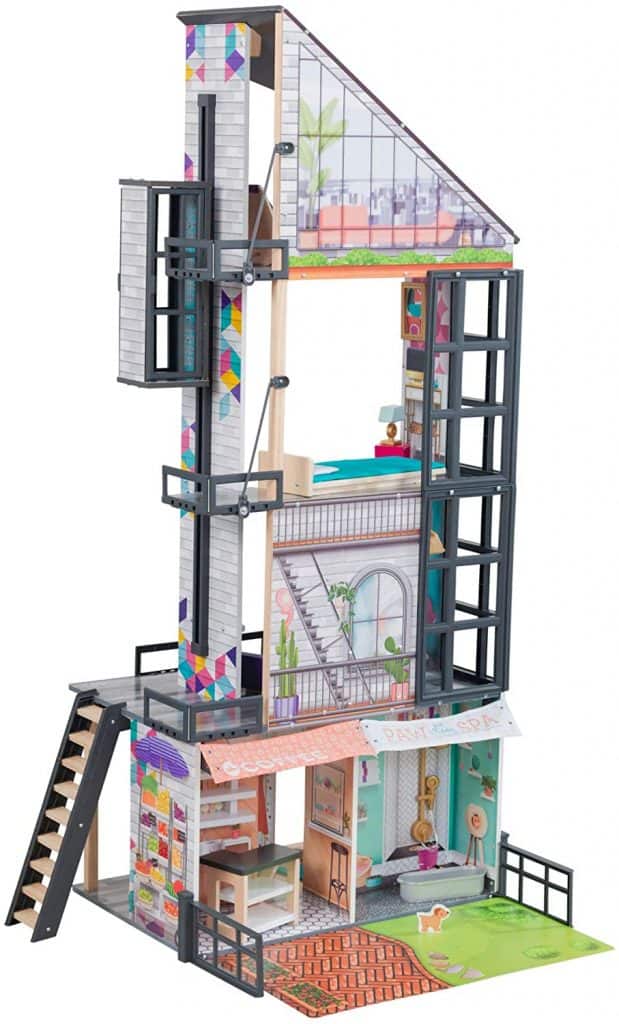 Dollhouses are known to be the best pick, enhancing pretend play and imagination. This set comes with 26 accessories, a picture frame, and a sticker sheet that can easily fit a real mini-size Polaroid!
36. Barbie Meditation Doll - Breathe With Me - Best Gifts For 3-Year-Old Girl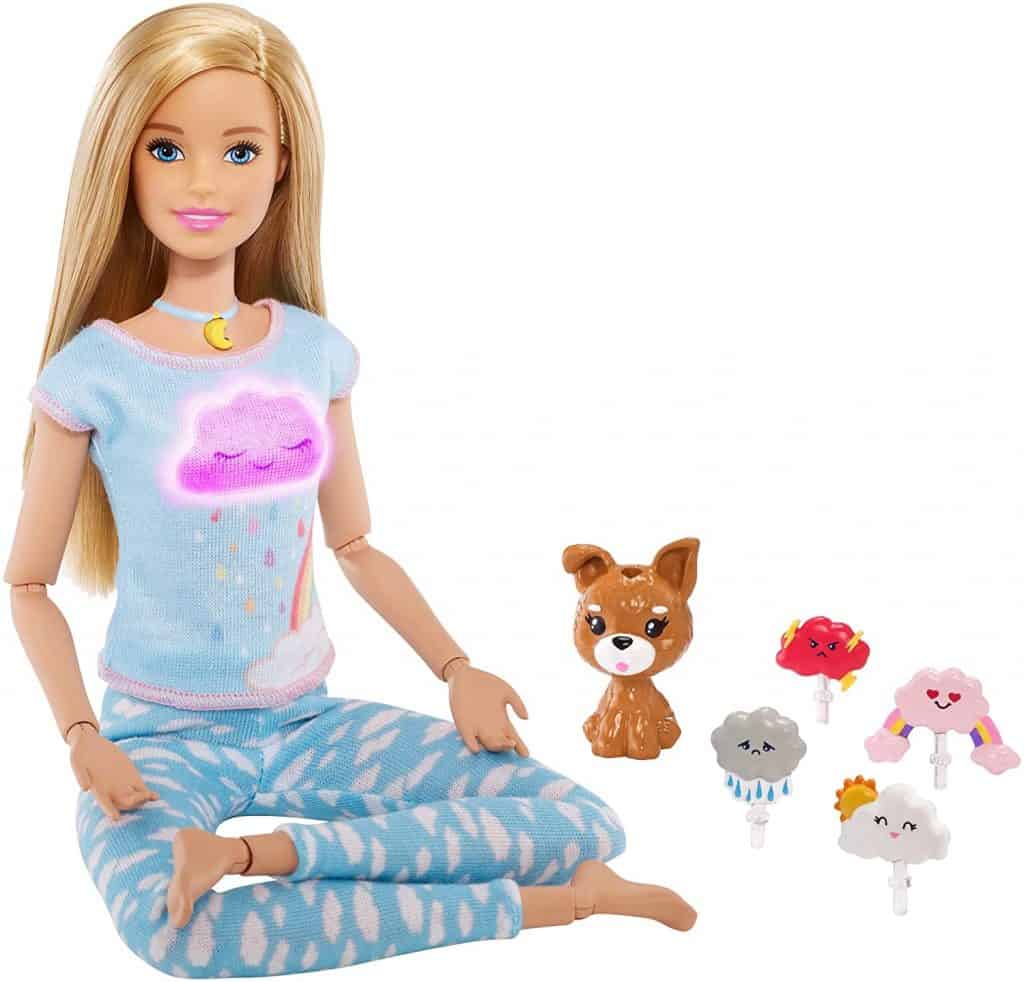 This barbie set comes with an extra articulation that allows her to do all kinds of yoga poses, and also encourages the kids to do the same, her five guided meditation exercises. The barbie comes with friends that are embodied with different emotions that allow the kids to identify the emotions.
37. Light-Up Activity Board - Best Gifts For 3-Year-Old Girl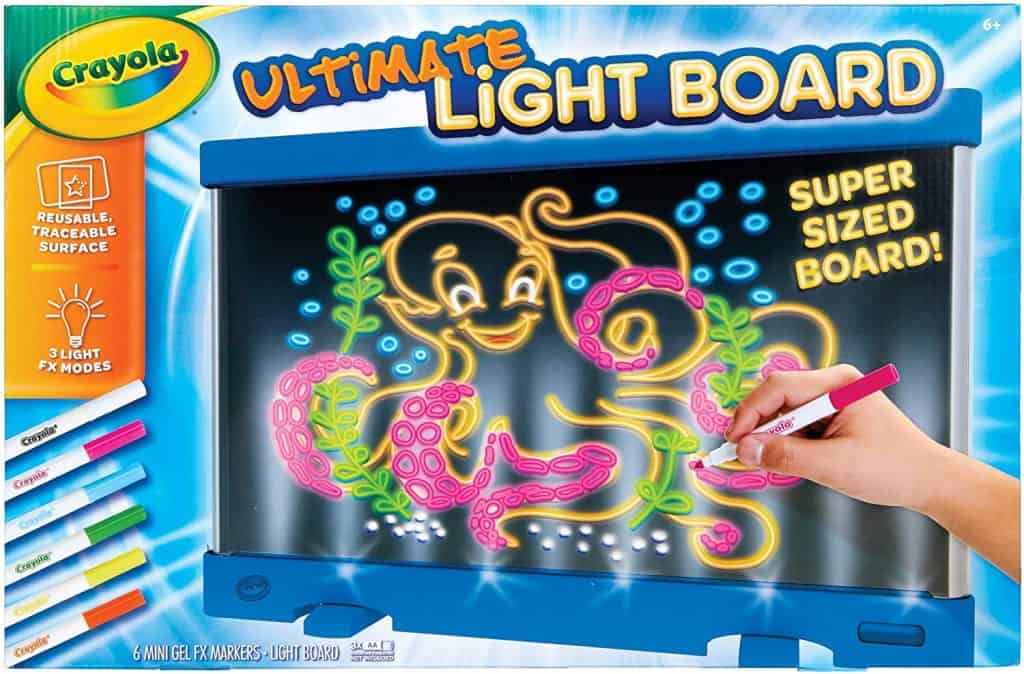 This activity board uses transparencies and shapes in order to teach the little ones what happens when you combine shapes and colors. The board comes with three washable markers, three "complete the scene" transparency sheets, 22 shape clings.
38. Flash Card, Alphabet Affirmation - Best Gifts For 3-Year-Old Girl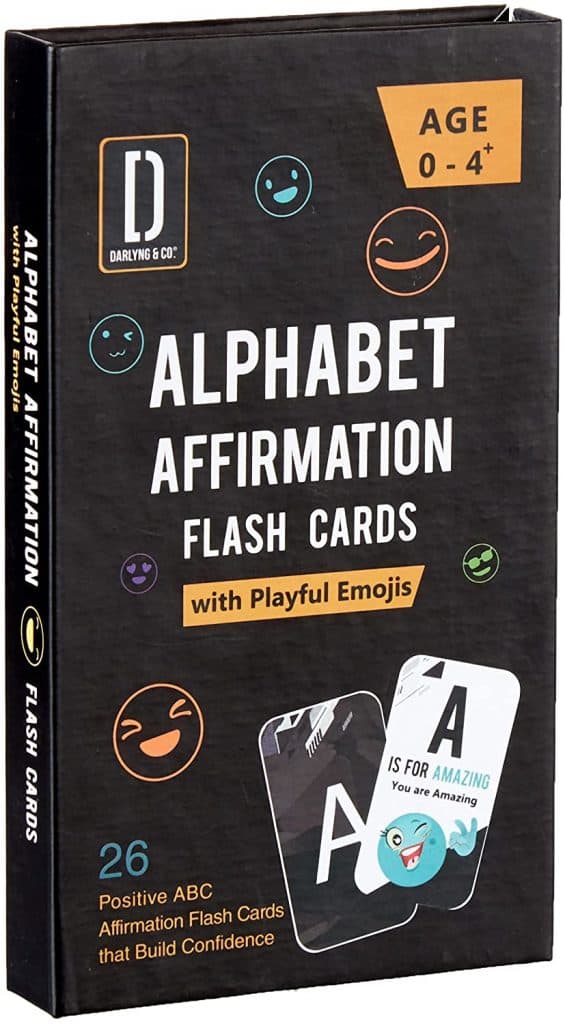 Help your kids practice their ABCs with the help of these cool flashcards. These have to affirm messages like, "A for Amazing. You are amazing!" and make the little ones appreciate themselves while also learning.
39. Amazon's KidKraft 2-in-1 Alexa Kitchen and Market Set - Best Gifts For 3-Year-Old Girl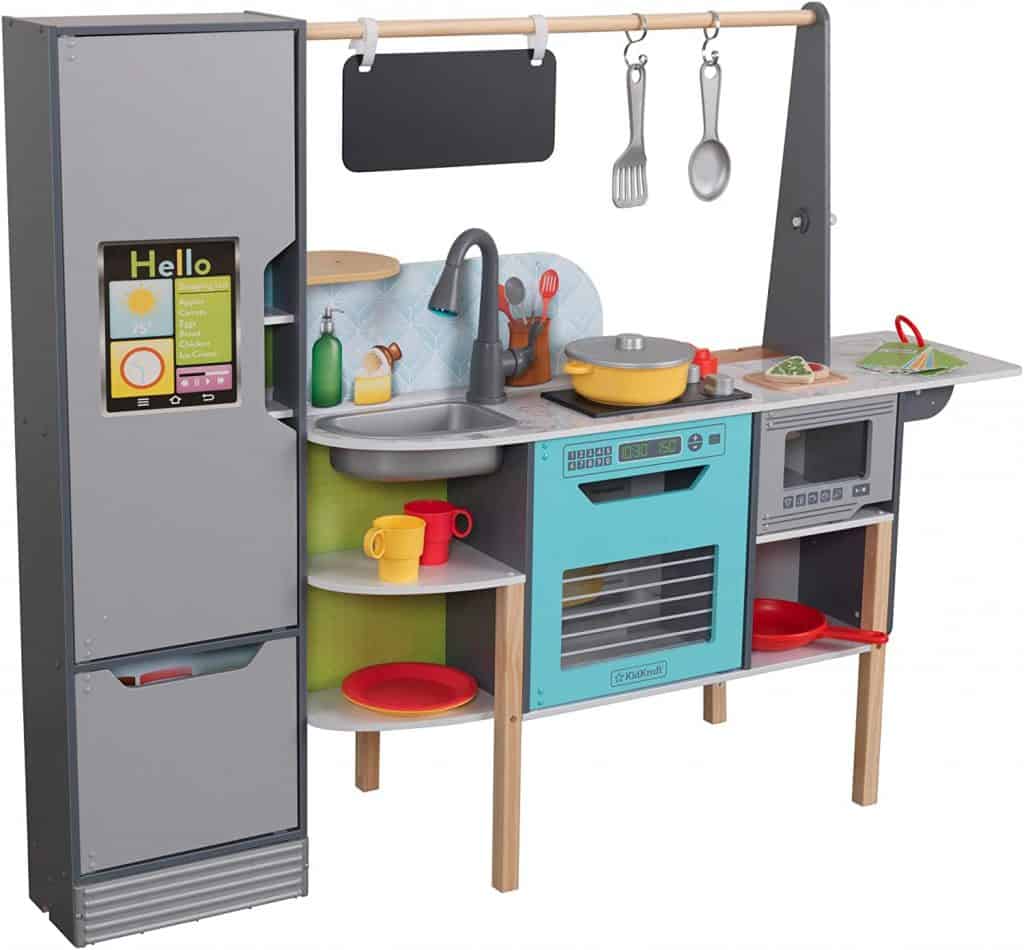 This kitchen set comes with two modes of play, one is a kitchen set that when spun around turns into a grocery store. The best part yet, it can link up to the Amazon Echo: that leads kids with kid-friendly recipes.
40. Plush Doll, Princess Cupcake Jones - Best Gifts For 3-Year-Old Girl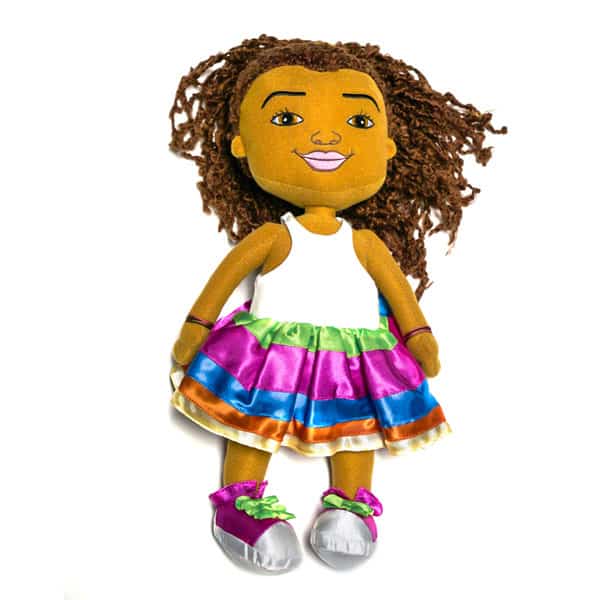 This Princess Cupcake Jones plush doll is the star of a book series. It teaches the kids lessons along the way, for instance tidying up.
41. Silly Spaghetti - Best Gifts For 3-Year-Old Girl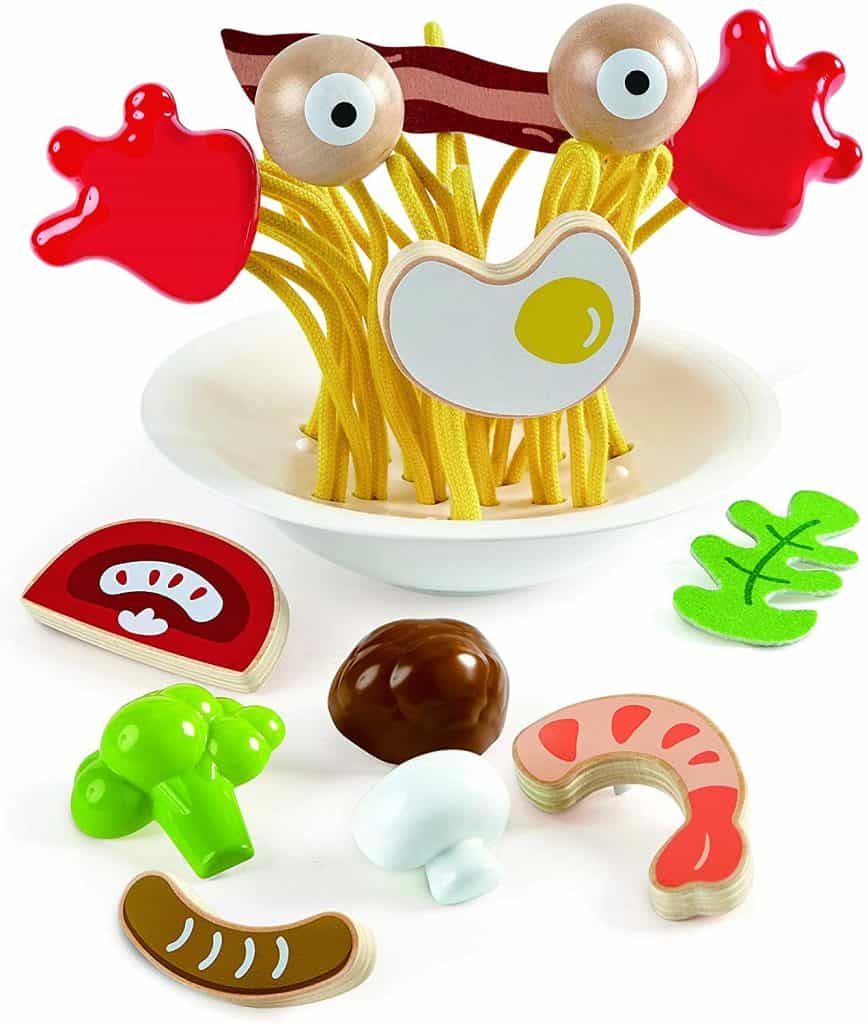 Silly Spaghetti allows the kids to twist the spaghetti strands into different shapes and clip them onto additional ingredients to make faces. The set has 13 pieces and is super fun to play with.
42. World Modeling Clay - Best Gifts For 3-Year-Old Girl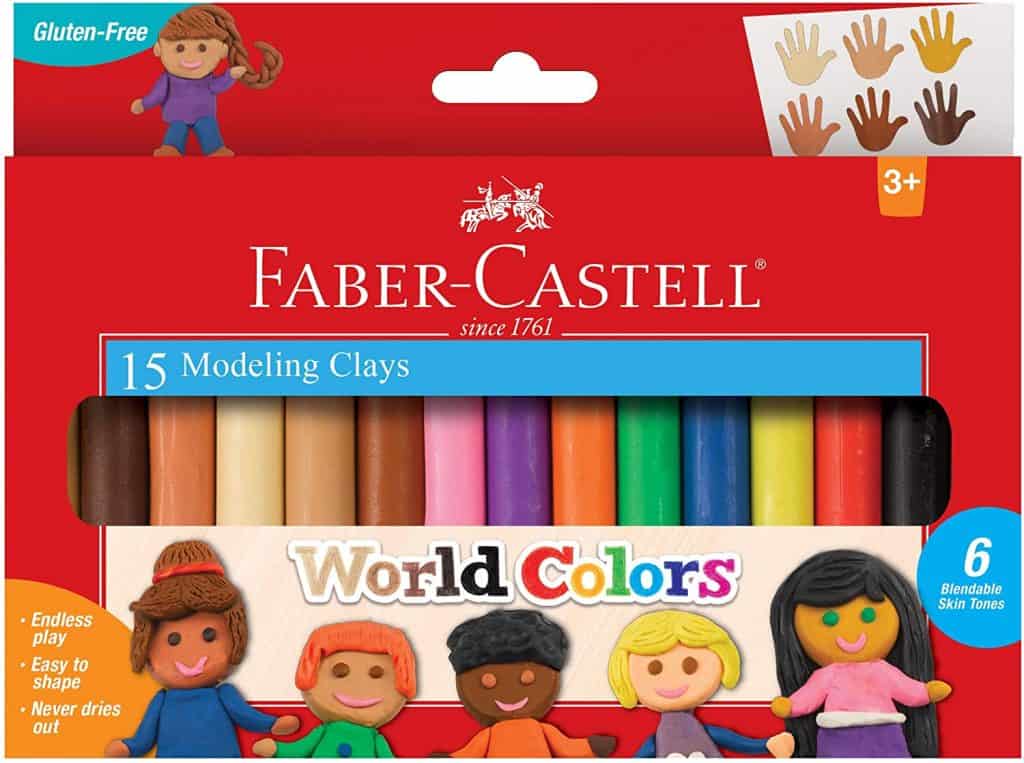 These modeling clays can be combined and blended in order to create skin tones for the younger ones and also do not dry out. Adding on, they also offer blendable crayons that make this a complete art set.
Best Gifts For 3-Year-Old Girl Final Conclusion:
The toys above will help your 3-year-old girl to focus on her imaginative play, memory, balance, fine, and gross motor skills. Therefore, the parents need to pick a toy that will suit the best for their 3-year-old girls keeping in mind their interests.
Best Gifts For 3-Year-Old Girl FAQs
1. My daughter doesn't like princesses. Should I be worried ?
Not at all! Every individual has their choice, and so does your little 3-year-old girl. She doesn't need to be a little princess but would be a little astronaut, social worker, police officer, singer, or whatever her interests take her.
2. At 3 years of age, could I buy girl art sets ?
Yes surely. However, avoid kits like thick paints, foam, playdoh, and crayons as they are made for older kids and could cause choking hazards.
3. What criteria should I keep in mind while purchasing a gift for a 3-year-old ?
While selecting a gift for a 3-year-old girl, it is extremely important to keep in mind their interest and for toys that will enhance their skill sets. It doesn't always have to be girly but if she is interested in them, why not?