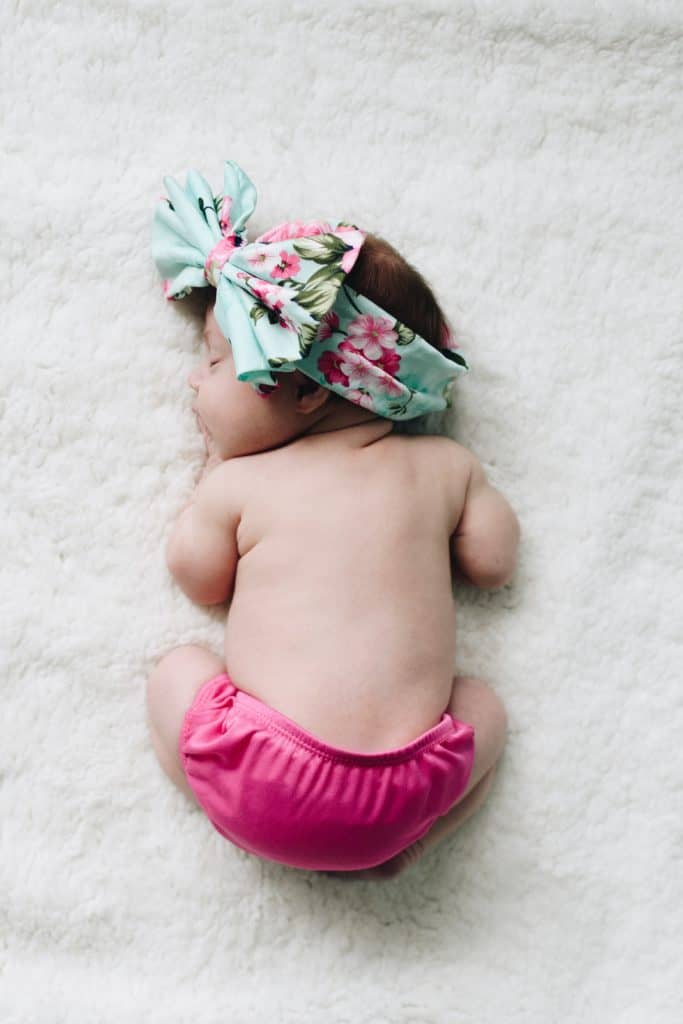 A baby's skin is very sensitive skin, so much so that it almost feels like it would spoil even at just a harsh touch! A diaper rash, on that sensitive skin, would be nothing less than a nightmare for your little one, and neither would it be a delight for you.
A diaper rash is very easy to identify. It is when your baby's diaper area is red, irritated, warm at the touch, and perhaps bumpy. In some cases, however, it could even be in the form of open, sore cuts. While serious diaper rashes need to be paid urgent attention by a professional pediatrician to suggest the best diaper rash cream, the minor diaper rashes are as easy to deal with as they are to identify.
What Causes A Diaper Rash?
It is completely natural for a parent to think that they are using the best and most absorbent diapers with the highest quality cotton or similar fabric. However, it is not only about the material of the diaper but also the frequent changing of diapers that can cause a diaper rash, since the skin of newborns is so sensitive and supple. In addition to that, the natural acids developed by the body in a baby's excretion, antibiotics, or the baby's diet can also cause a rash in the diaper area.

How Can A Diaper Rash Be Avoided?
There can't be an absolute measure to avoid diaper rash since each baby's skin and sensitivity vary to major extents. However, regular change and using natural diaper rash cream as a protective barrier could be some remedies and helps to keep the moisture out of the baby's bottom.

At times, a parent may feel that the rash is aggravated but maybe not as much that a doctor would be needed. In such cases, you can also relieve the baby by allowing them to be diaper-free for some time. This will allow access to fresh air, keeping the dampness of a diaper away from already aggravated skin.
What Are These Best Diaper Rash Treatments Made Up Of?
The most common ingredient found in the best diaper cream is zinc oxide. Zinc oxide works as a barrier against moisture as it's insoluble in water. The researchers at Environmental Working Group rate products on a scale of 1-10 based on the quality of ingredients in the product. The rating system works on a range of low to high hazards, 1 being the lowest and 10 the highest.
Here at Parenthood, we have curated a list of the top 10 best diaper rash cream in 2022 :
Also included is the Environmental Working Group rating for most of these creams!
1. Desitin Baby Diaper Rash Cream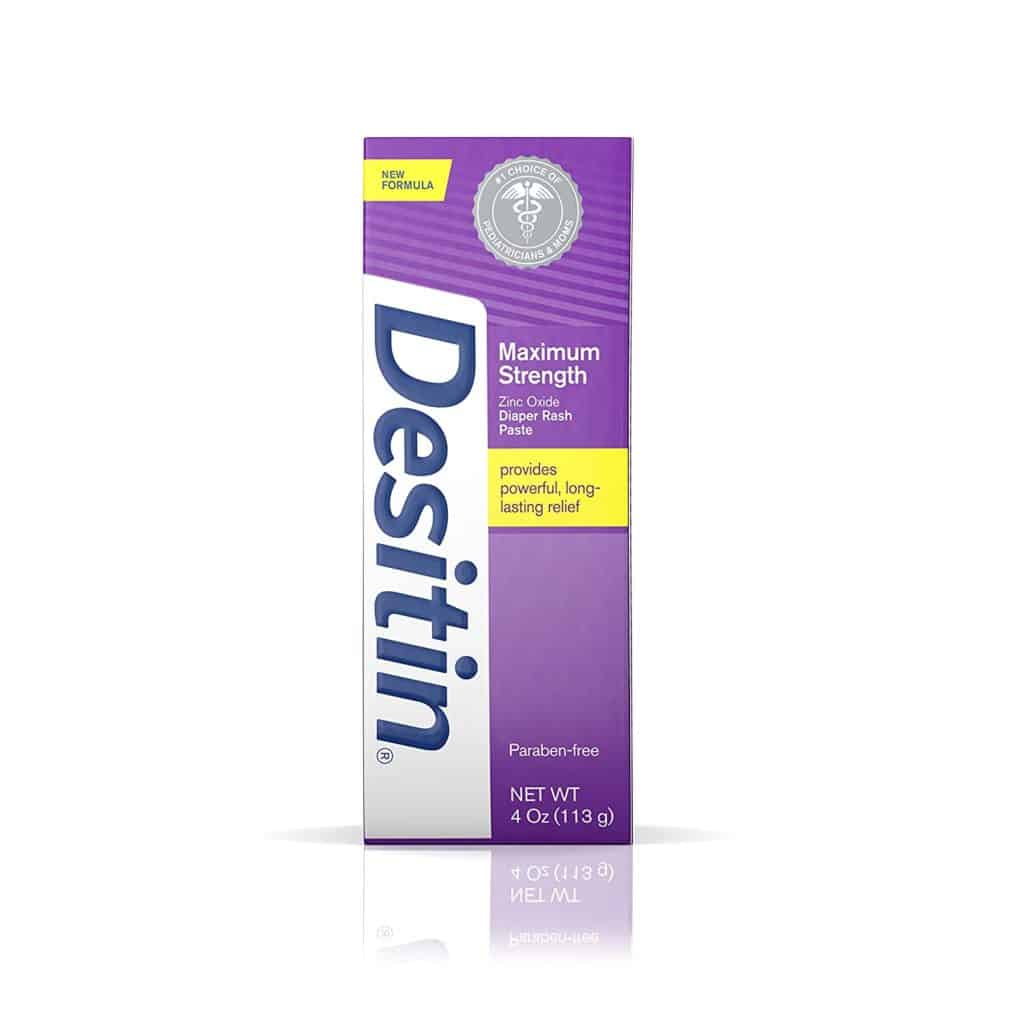 Priced at about 6$, the Desitin Baby Diaper Rash Cream is reviewed as one of the best maximum-strength diaper rash creams on the internet. This diaper rash cream is made with maximum strength and contains about 40 percent zinc oxide, the strongest percentage available in any over-the-counter diaper rash treatment. Supposed to work like an SOS treatment for even the most miserable looking diaper rashes, this one has an EWG rating of 4.
2. GroVia's Magic Stick All Natural Diaper Rash Cream

Priced at about 15$, mammas cannot stop raving about this cream for a fact that it is just so mess-free! Made in a twist-up tube format (like a glue stick), this cream saves you all the trouble that comes with otherwise thick, gooey, paste-like creams. You can apply this ointment on your baby's rashes without dirtying even a little bit of your hands! GroVia's Magic Stick is all-natural, colourless, free of petroleum, and one of the most convenient tubes out there! EWG rating is currently unavailable for this cream.
3. Boudreaux's Butt Paste Strength Baby Diaper Rash Cream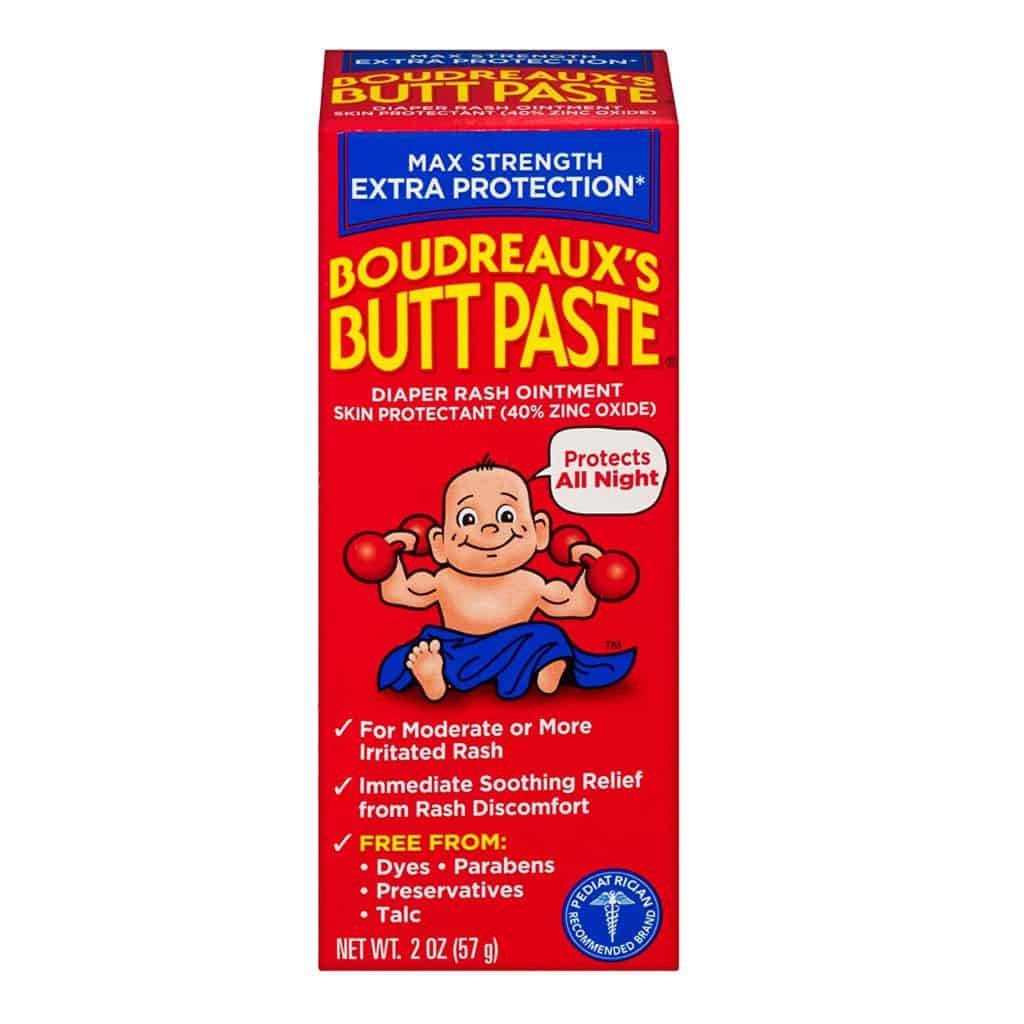 At about 7$ in price, this cream was specially created by a pharmacist himself who wanted only the safest product for his own babies. Also with 40% zinc oxide, this cream is free of dyes, parabens, talc, and preservatives. Besides, they also make a natural version that does not contain petroleum jelly and is made with Aloe Vera as its primary ingredient. EWG has rated the non-natural version of the cream a decent 3.
4. The Honest Company Diaper Rash Cream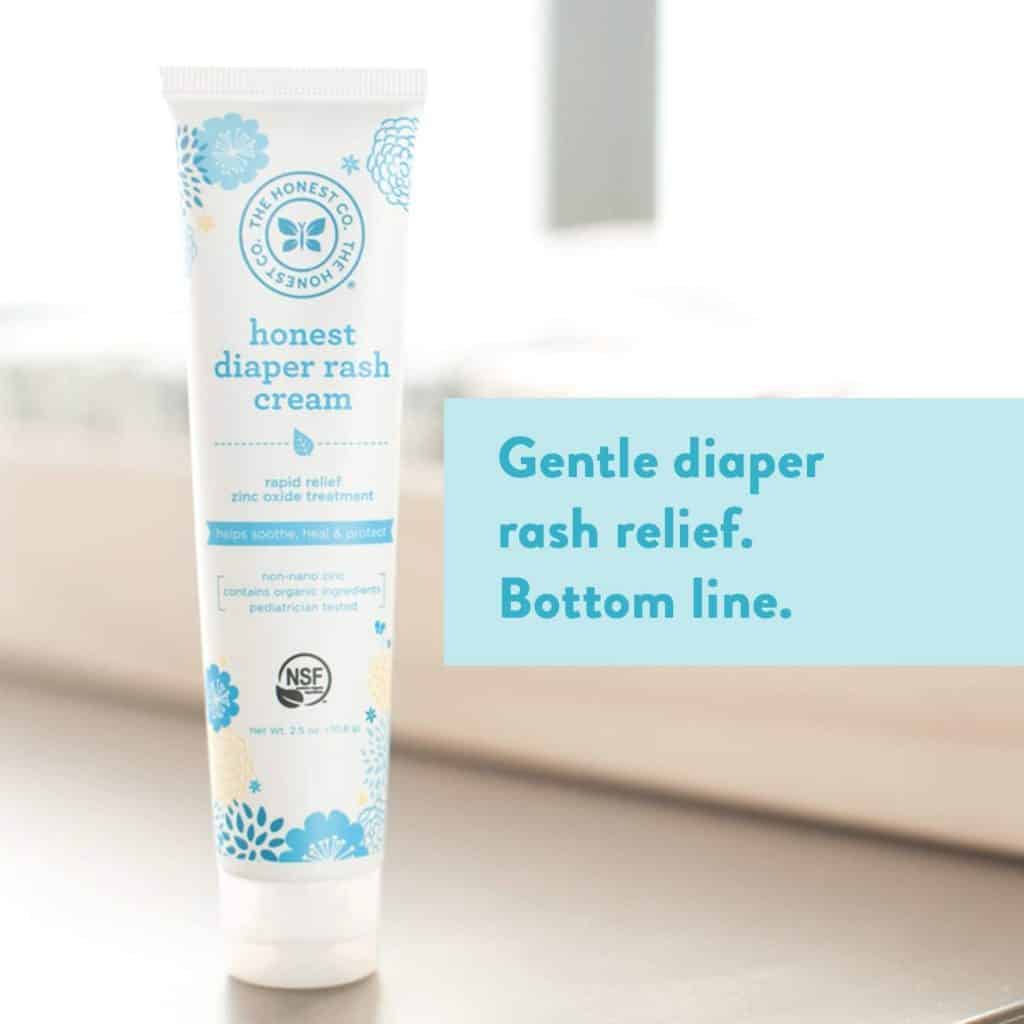 At about 8$, this cream is a plant and mineral-based cream is an ideal pick for kids with extra-sensitive skin. With a perfect EWG rating of 1, this cream really is honest as it is 100 percent organic and is NSF certified. Only extra-ordinary products that meet the strict safety and health guideline actually get this certification from NSF. The cream is made with shea butter, jojobam, tamanu, and coconut oils. All of these soothing ingredients also work together to reduce rash inflammation.
5. Earth Mama Organic Diaper Rash Cream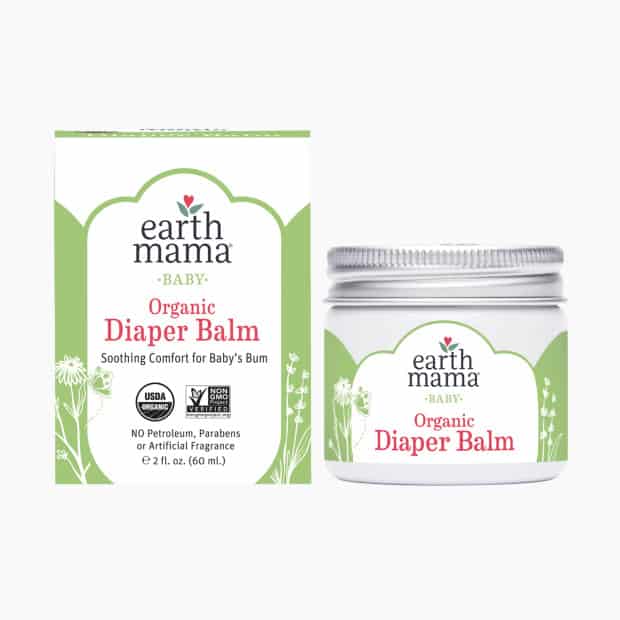 Steeper in price than some of the other diaper rash creams on the list, at about 13$, this cream is still cheaper than the magic stick diaper rash cream but it does stand up to its cost. Here's why- this cream does not only save the day from diaper rashes, but also, other ailments that a baby is vulnerable to. It effectively treats diaper rashes but also takes care of burns, cuts, scrapes, and bug bites. Formulated with the goodness of organic oils, herbal extracts, and botanicals, this diaper rash cream is really non-stick and can be used by baby's parents and siblings for minor cuts too. The best parts yet? This also is rated 1 by EWG and even a small bottle of this calm goes a very, very long way.
6. Triple Paste Medicated Diaper Rash Cream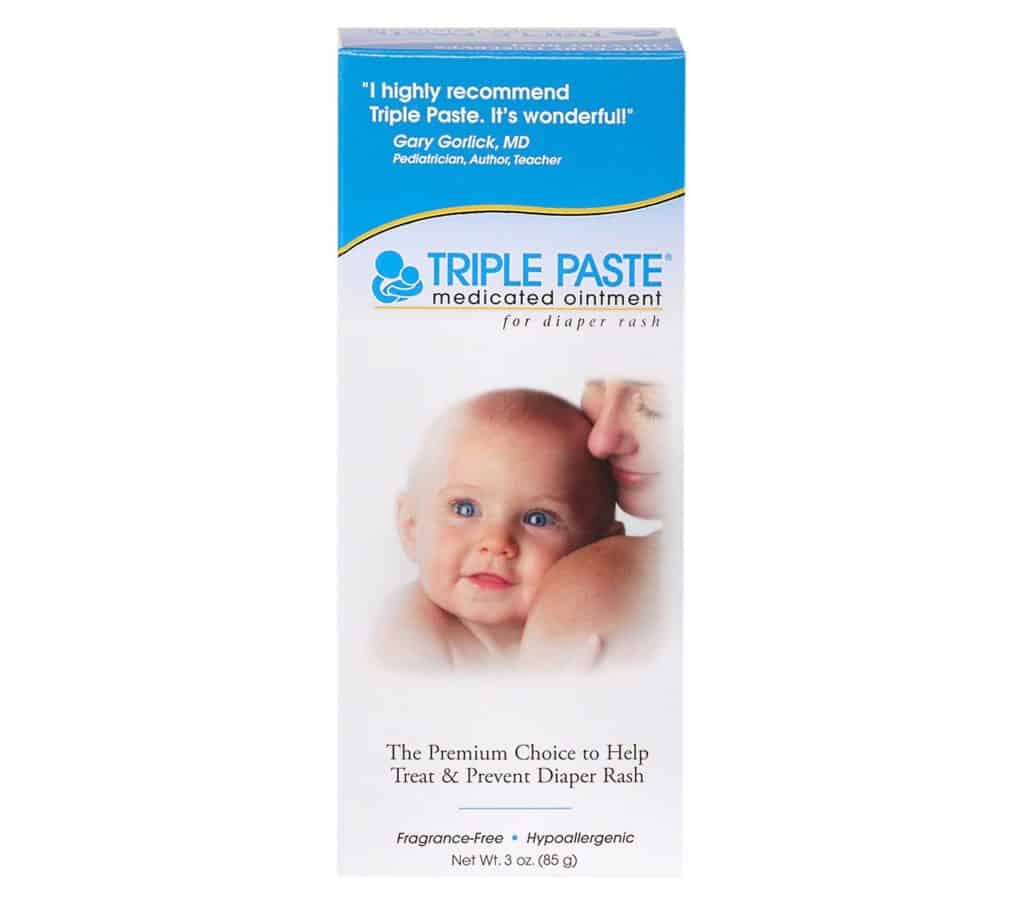 Priced at 10$, this cream is spoken of highly in terms of it being a fast-action cream. The cream is made in the same composition and formulation like that of prescription diaper creams and could be called your hack for sore bottoms. The cream is hypoallergenic, odourless, of really thick paste-like consistency and is rated 2 by EWG.
7. Grandma El's Baby Diaper Rash Cream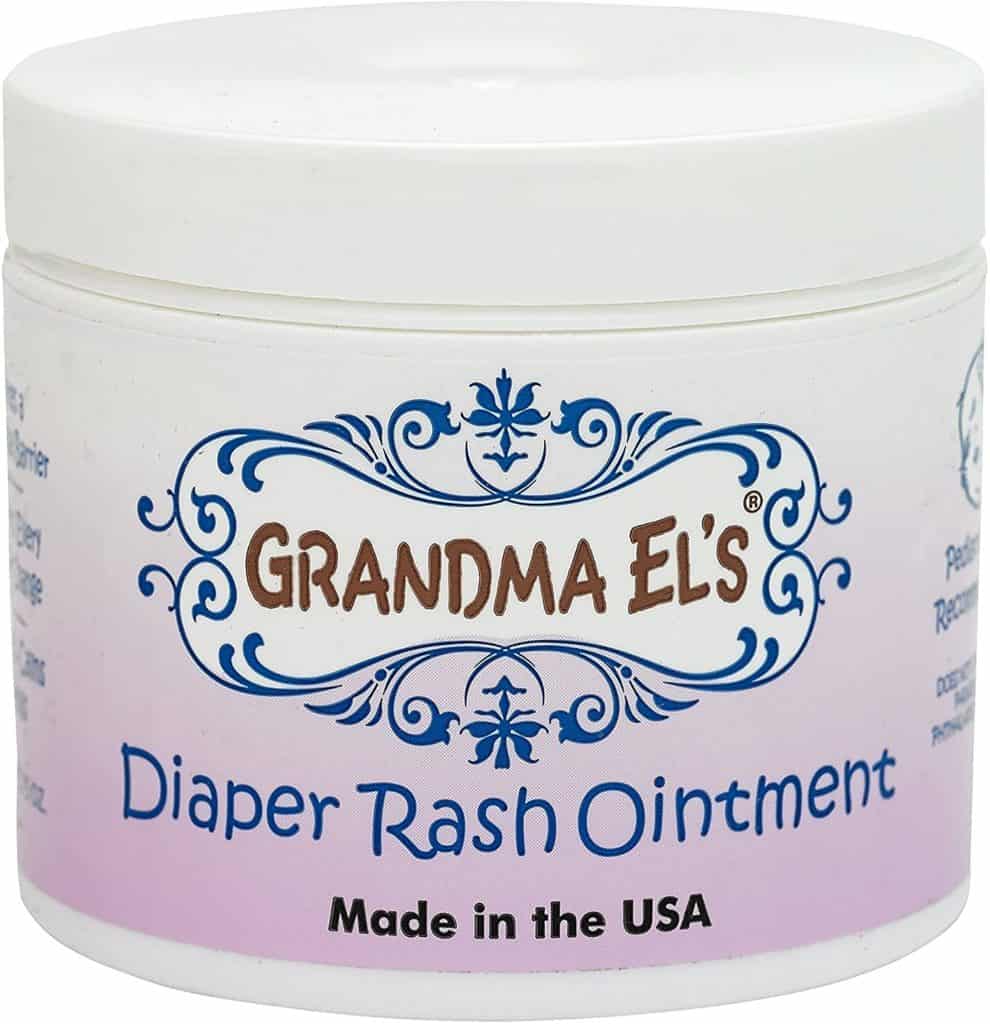 With the price same as that of Earth Mama Organic Diaper Balm, this cream comes of specific interest to parents who use cloth diapers instead of shop-bought diapers. It is so because the formula of this diaper rash cream does not stain or leave any build-up behind after use. The cream is oily, jelly-like and creates a breathable barrier of protection against moisture, and does stay put until the next diaper change. Additionally, like Earth Mama Organic Diaper Balm, this cream can be used for other purposes like chapped skin, minor cuts, and eczema too! There are no EWG ratings available for this best rash cream.
8. Burt's Bees Baby Diaper Ointment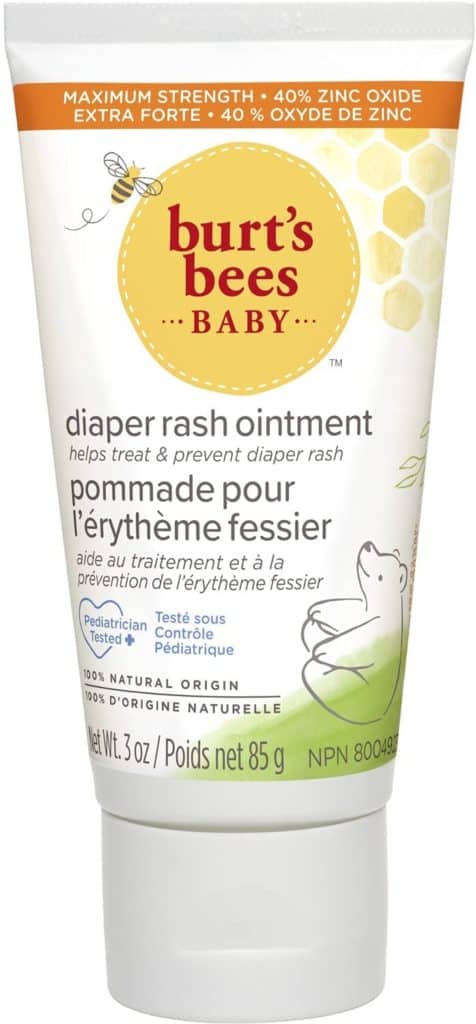 This baby diaper ointment has no phthalates, parabens, petrolatum, or sodium lauryl sulfate in it. Made using all natural ingredients and contains almond oil, castor oil, jojoba oil, and shea butter that help soften and recondition the skin of the baby.
9. Aquaphor Baby Healing Ointment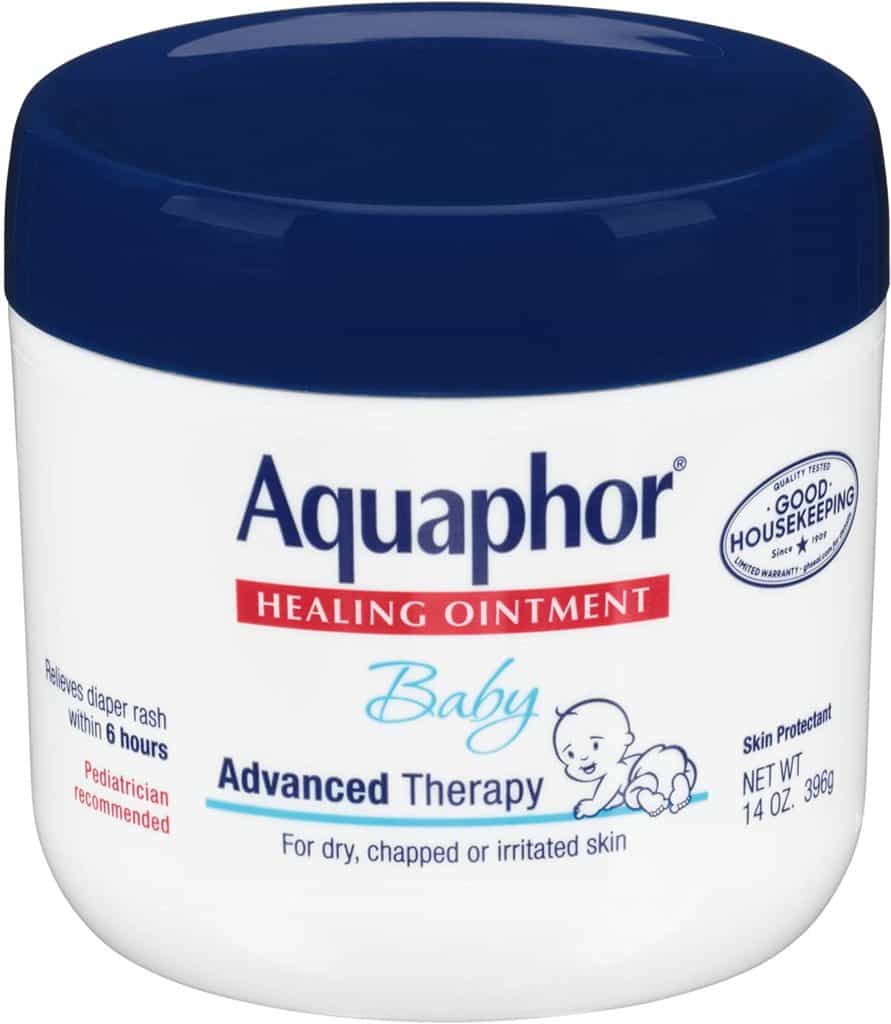 Aquaphor baby healing ointment is a multipurpose diaper rash cream that can also be used for chapped cheeks, cuts, scrapes, burns, eczema, and other skin irritations in a baby. It also prevents diaper rash by protecting the sensitive skin of the baby, relieving the rash within 6 hours of application.
10. Boudreaux's Butt Paste Diaper Rash Cream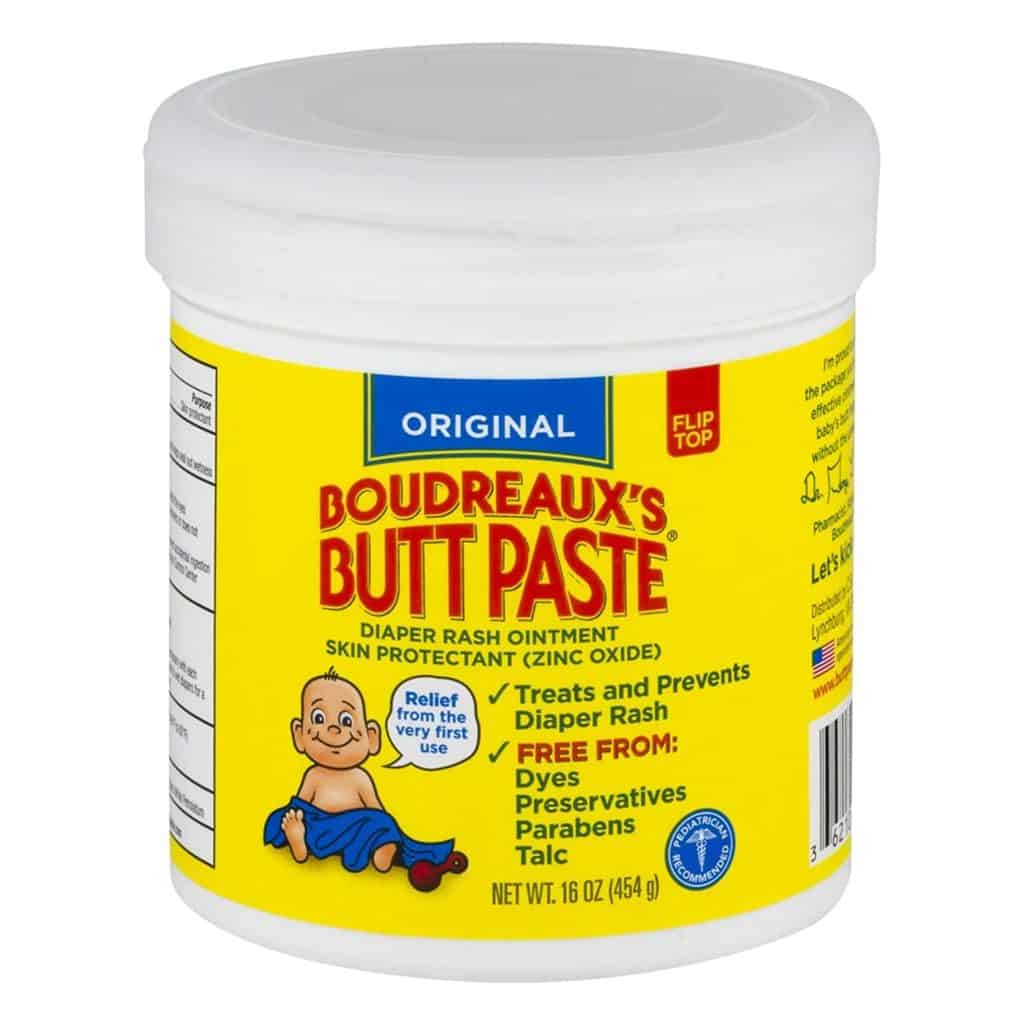 The Butt Paste diaper rash cream from Boudreaux is a popular choice amongst new parents as it has an easy-on and off formula with a pleasant scent that avoids overwhelming the baby.
However, on the downside, the paste isn't all-natural and has boric acid, castor oil, mineral oil, white wax, and petrolatum included with 16 percent of zinc oxide.
These were the top 10 best diaper baby rash creams for parents to use and let their little ones out of the pain and misery caused by these diaper rashes. However, if you are also looking for the top best picks of baby shampoo and body wash of 2022, we've got you. Click on the click for Parenthood Bliss's picks and choose the one that works best for the little one.
It is often noticed that parents tend to worry and complain about how the diapers tend to rub against the little one's skin that results in baby rashes and discomfort. For this very reason, these above-mentioned best ointments for diaper rash are introduced to help aid the infant out of this misery. Refer to the article above to know more in-depth information on the best diaper rash creams of 2022.
Best Diaper Rash Creams FAQs
1. What is the correct way to apply a diaper rash cream to the baby ?
To apply a diaper rash cream, all you need to do is remove the baby's dirty diaper and clean the bottom by using baby wet wipes. You may then apply the diaper rash cream in a small amount where the rashes have occurred, gently with your bare hands. Now, wrap a fresh diaper and wash the excess cream off your hands. Here, this is how to apply the rash cream on the baby to help them aid away from the discomfort.
2. Do parents need to use the best diaper rash cream every time they are changing the baby's diaper ?
The answer to this question depends on how often the baby gets rashes from the diaper and how sensitive the little one's skin is. Some mothers tend to apply the rash cream every time they change the little one into a fresh diaper as a preventive measure against irritation and rashes. Remember, if the baby's skin is sensitive, it is important to avoid rubbing the cream around as it may end up in more redness.

However, according to the healthcare providers, the best time to apply the diaper rash cream is at night when the baby is asleep for long stretches to help the bottoms be well moisturized.
3. What must parents look for in a diaper rash cream ?
Parents must look for the best ointments for diaper rash for their baby that have four main ingredients. These ingredients are zinc oxide, calendula oil, lanolin, and aloe vera, as they are known to hydrate and heal the skin from inflammation while also protecting the harmful irritants. However, it is also recommended to consult your dermatologist too before you use it, especially in the cases of a newborn.
4. How to cure a diaper rash fast ?
Here are four ways that can help you treat diaper rash faster:
Use the best diaper rash cream that contains zinc oxide or petrolatum/petroleum jelly. Simply apply the ointment smoothly in the baby's clean and dry bottom, before putting the diaper on
When changing the baby's diaper, make sure to use baby powder to help keep the bottom nice and dry
Antifungal cream is another option that can help you aid your baby's diaper rash faster and prevent any fungal infection
Only if prescribed by the doctor, topical or oral antibiotics can help aid your baby's bacterial infection
5. Is it safe for parents to apply diaper rash cream to their babies ?
Yes, it is completely ok for the parents to use the diaper rash cream to cure the baby's rash. They are made keeping in mind the need of the baby and their sensitive baby skin and can surely provide relief, preventing future flare-ups.
6. How to treat an open sore on the bottom of the baby ?
Fill a tub with warm water and add 2 tablespoons of baking soda
Now, carefully soak the bottom. Repeat 3 times a day
Now, clean the baby, make sure the bottom is nice and dry
Once done, apply an over-the-counter antifungal ointment