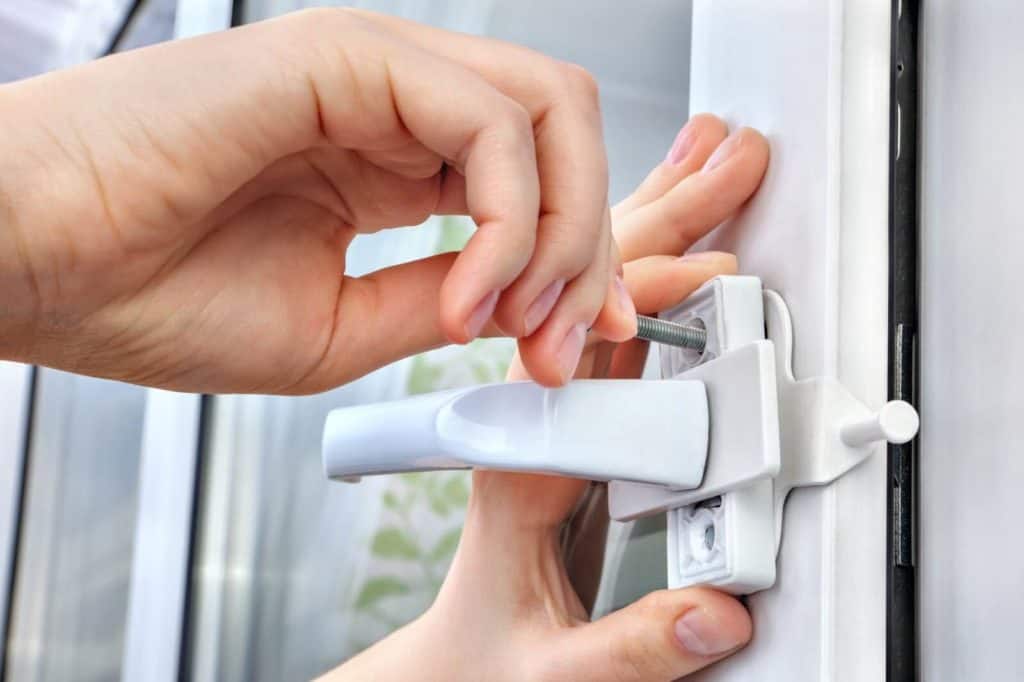 As your toddler grows older, you'll soon realize the exploring capacity they carry, where you'd find them hunting down every corner of the house. Perhaps, as cute as it might seem, it becomes even more important for you to build and improve your house towards child safety.
While you are planning to install cabinet and drawer locks and baby gates for the doorways and stairs, it is also recommended best Child Proof Window Locks and baby proof the sliding window as well, to prevent the kids from pushing it open and climbing through, or tangling themselves in the cords on the blinds around their neck.
According to the reports from CDC, there are thousands of toddlers in the United States who have to happen to fall from windows each year. Perhaps, we wouldn't like Parenthood Bliss's parents to face anything of this sort, therefore, we curated this list that includes the top 5 best easy-to-install baby proof windows.
What are the other ways to childproof sliding windows other than the window lock ?
Firstly, parents must keep in mind to place the baby cribs away from the windows in order to prevent any mishaps or use only cordless window coverings. Listed below are window childproofing ways with the various kinds of devices:
Cord protectors – These are used to wind-up long cords or they include a hook that helps to wrap these long cords, keeping them high and out of reach of the exploring toddlers.
Window stoppers – These stoppers limit how wide you can open a window so only a narrow gap is possible. For childproofing purposes, windows must open no more than four inches.
Window guards – These affixed window guards help prevent children from pushing on screens of open windows and falling out.
Note – Locking your window with its built-in mechanism is a good start, but for better protection, we recommend using a safety lock for security. These child-proof window locks are designed to be the most effective ways to prevent a fall and decrease the risk of serious injury.
5 Best Child Proof Window Locks
Listed below are the safe and best locks to baby-proof windows and help create a secure environment for your little one.
1) Safety 1st blind cord wind-ups (pack of 2): Best Child Proof Window Locks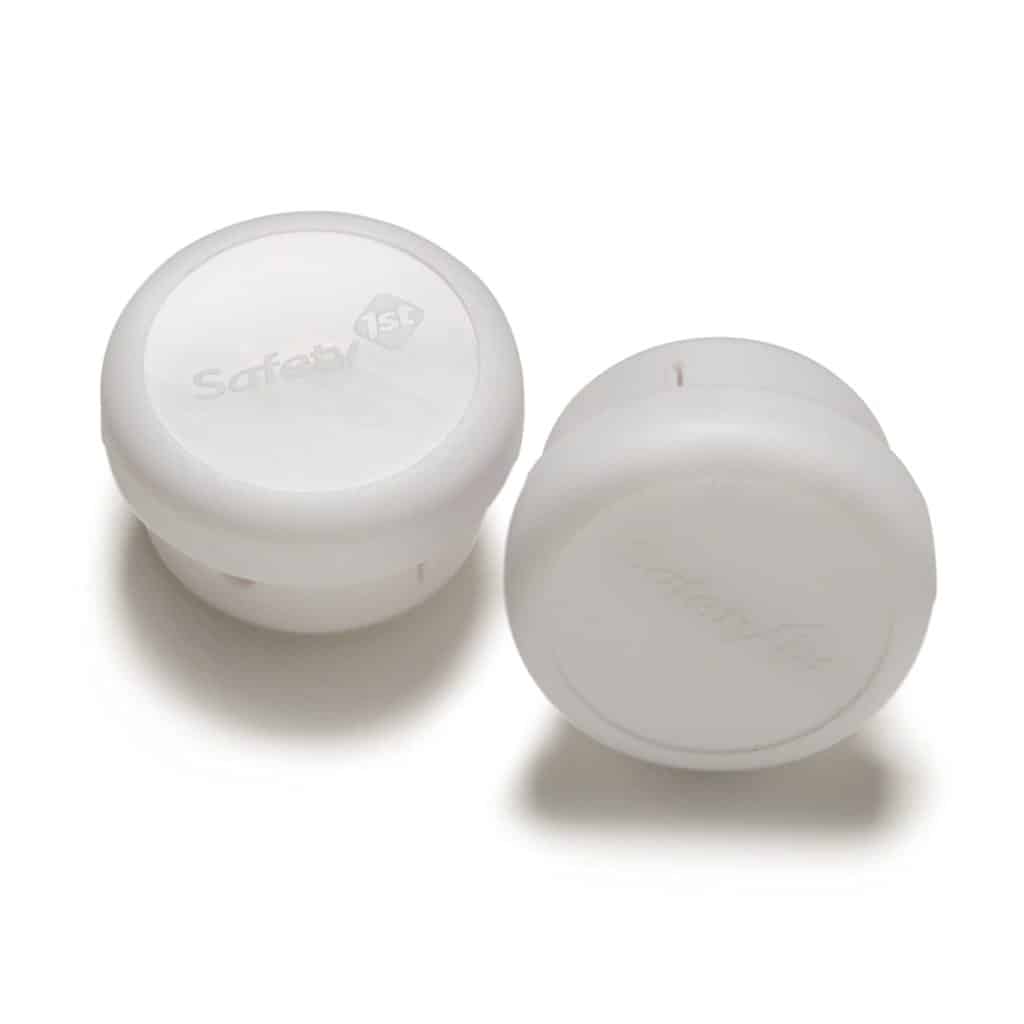 Are you afraid of the long cords around your house or near the windows? Are you finding ways to remove them? If yes, we know just what you'd need! These child-proof window locks help you bid adieu to those dangling cords as this product helps you roll the extra length into a plastic holder. Also, by installing these, you can now easily operate the blinds too!
2) Bink up & away (pack of 2): Best Child Proof Window Locks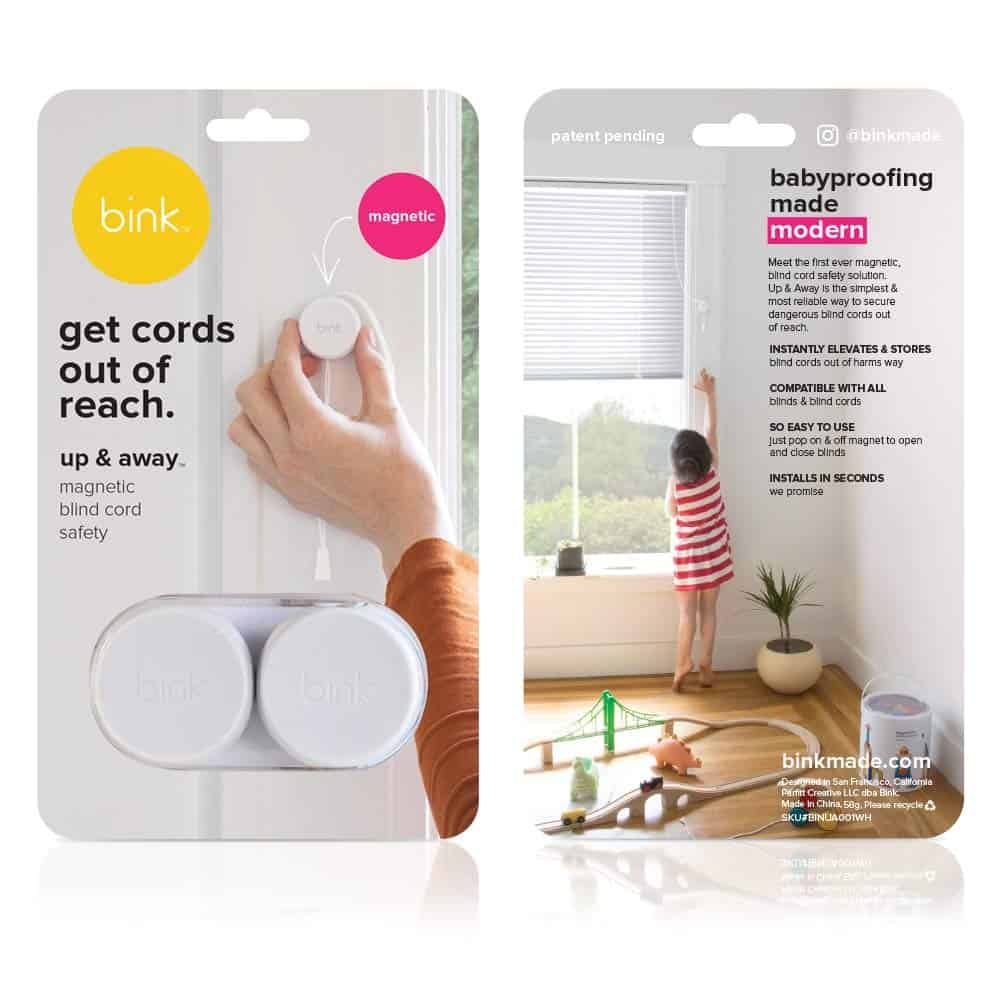 With the installation of these Bink up & away child-proof window locks, parents can now move the cords of the window blind high enough, preventing the toddlers from reaching that too without any nails or screws. They offer a simple solution with the help of the magnets in them—one goes around the cord and the other is placed against the wall without the need of any tools.
3) John Sterling 4Bar basic fixed window guard: Best Child Proof Window Locks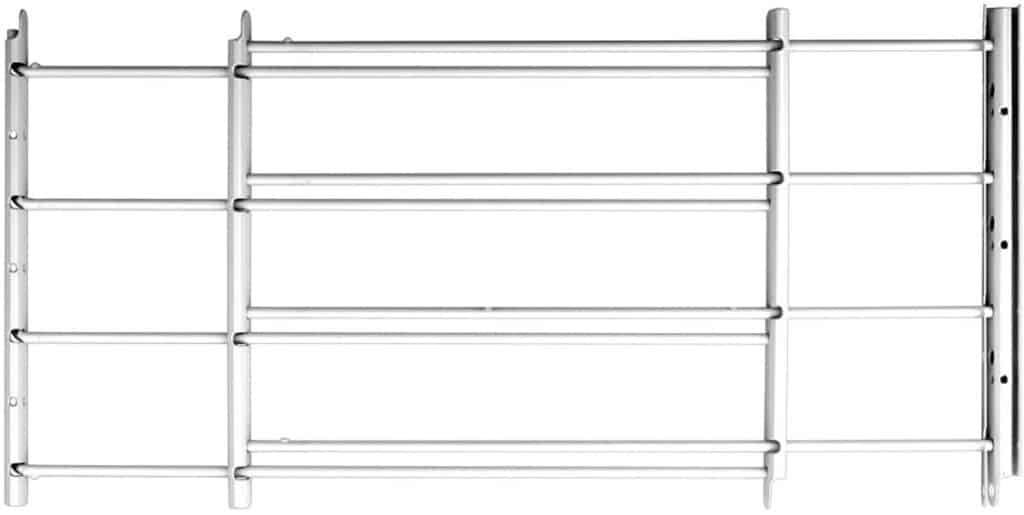 John Sterling's 4Bar basic window guard is designed to be 14×14-24 inches in white. They also prevent the kids from falling off as the steel bars of this window protector are of the perfect fit. They feature at about 18 inches in height and can be adjusted from 24 to 42 inches wide, in case you are looking for a different size, they are available too! These have fire-safety release pins and are durable as well.
4) Jessa Leona child-proof window locks: Best Child Proof Window Locks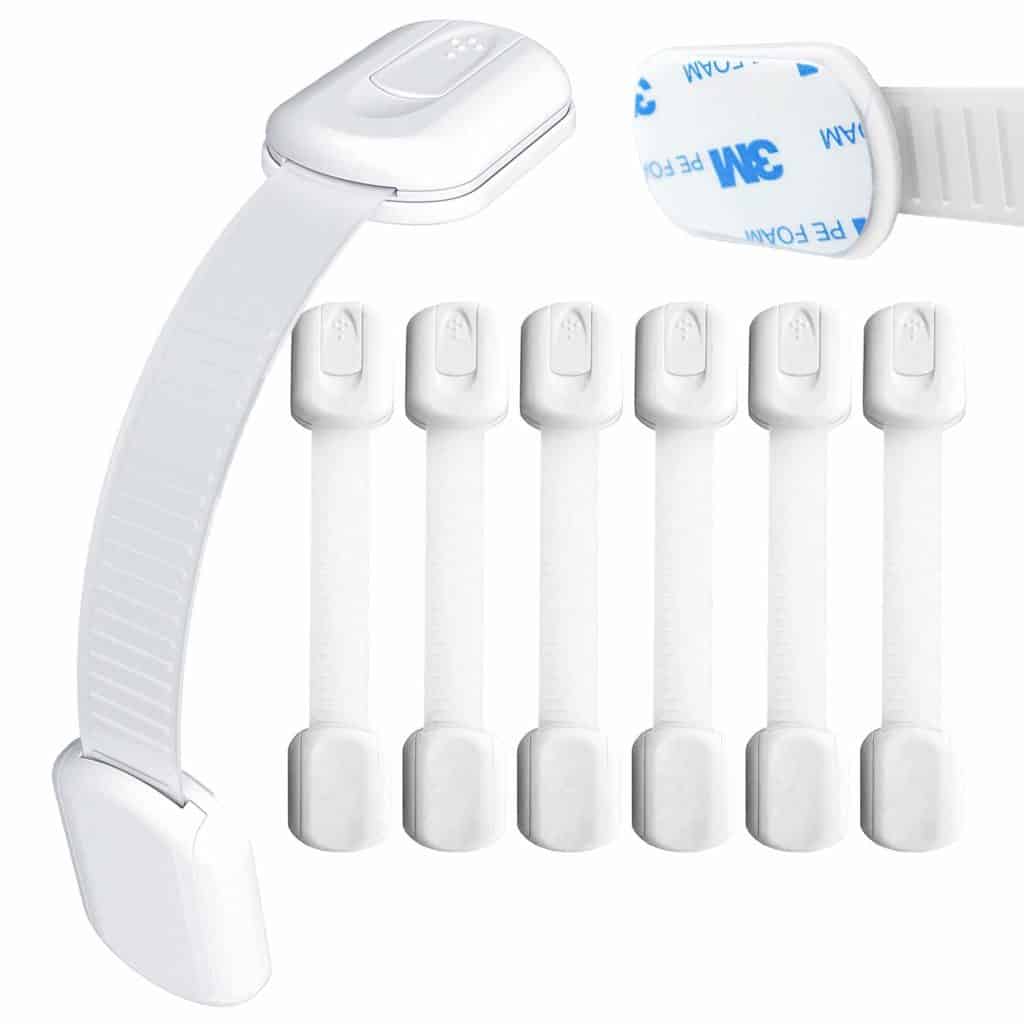 These child-proof window locks by Jessa Leona are installed as sliding door stoppers and they are designed to have a strong adhesive backing, preventing your toddler from pressing or pushing open the window locks. Once the system is set, it allows them to block or stop the slider from opening beyond the point you let them. You can install them on the furniture that stores toxic or anything you wish to keep from the kid's reach, or, childproof your patio, closet, shower, and other sliding doors and windows.
5) Defender Security U 9809 sliding window childproofing lock (pack of 2): Best Child Proof Window Locks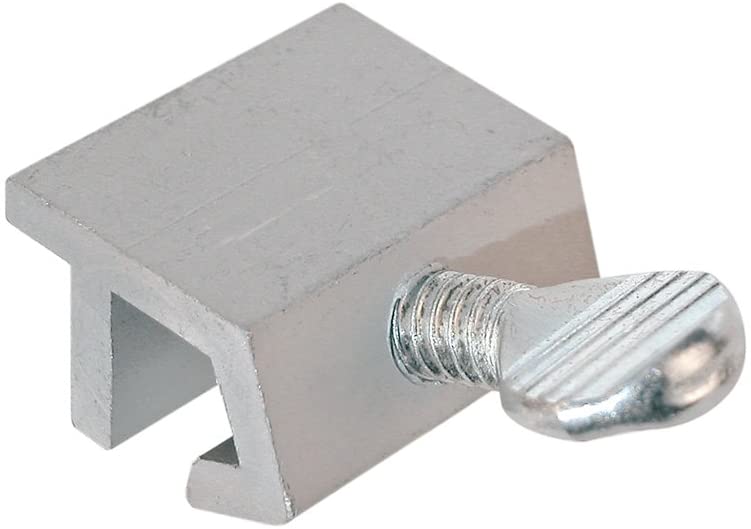 Buying these locks can help you extra secure your windows using these secondary locks. Adding on to the security it provides to safeguarding your home while you're away, they can also be adjusted as per what you allow, for instance, you fix it to open only half an inch for some fresh air while keeping your house baby-proofed.
Purchasing the child-proof window locks is the next step towards making sure that your house is fully secured and baby-proofed. You can opt for the best window double hung lock or any from the list above, as these are easy-to-use and easy-to-install, providing your little baby toddler with safety and security. However, only make sure you look for those that work the best for your house and your little munchkin.
Best Baby Proof Window Locks FAQs
1) How can you childproof windows that open out ?
The best way to childproof the windows that open out is by installing the window guards, designed to prevent children from falling out of the window gaps. These guards screw to the side of the window frame and come with bars, not more than 4 inches apart.
2) How do I make old Windows Safe?
Here is how you can make old windows safe:
Make sure to keep the windows locked
Make use of the window grilles and bars
You can opt to install security cameras to the windows
Reinforce the glass of the window
Make sure you use the best quality window locks
3) When can you remove baby proofing ?
This totally depends on the maturity of your toddler, if you're sure that they wouldn't be inquisitive, you can remove the baby proofing. Generally, most parents remove the visible gates and locks when the baby is around two to three years of age.
4) Can a child fall through a closed window ?
Windows that are often left open 5 inches could pose a danger to your child. Keeping that in mind, there are reports that have recorded many cases of falls from the windows. This is why we recommended parents baby-proof their house to prevent any danger to the toddlers.