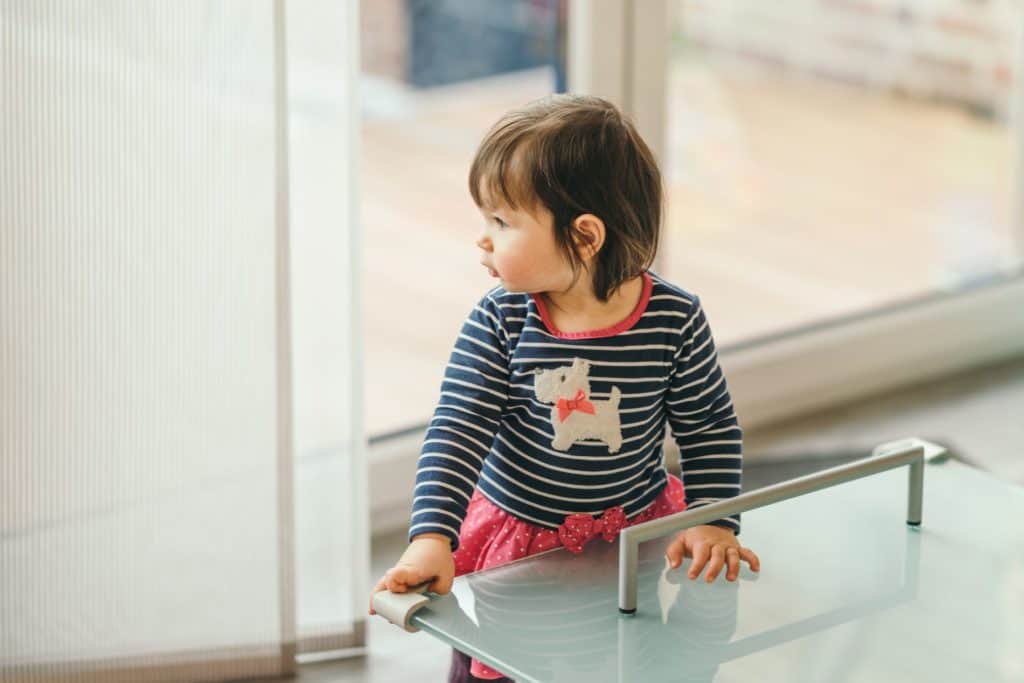 Bike trailers are the best excuse to allow your kids to be 'out there and also be safe at the same time. We understand that most parents face the dilemma of choosing the best bike trailer for kids for having a good exercise pattern but the fear of the accidents that might take place if the kid is off-balanced is huge.
Therefore, the best way to make sure of this is as mentioned, kids bike trailers! A bicycle trailer is designed to not just be a fun and safe ride but also is known to be the best cycling pal for your little munchkin as they are also adjustable, colorful, and comfortable.
However, with the wide availability of the kid's bike trailer, it could be a little difficult for the parents to choose the one that is just perfect for their child. For which we recommend our readers to read through this article by Parenthoodbliss that accumulates the top best bike trailers for kids with their pros and cons.
But before we get into that, let's first understand the basic safety precautions that one must keep in mind while they pick their best bike trailer for kids.
What Are The Safety Features And Precautions A Parent Needs To Keep In Mind While Choosing The Best Bike Trailer for kids?
Listed below are two basic tips that a parent must keep in mind:
A kids bike trailer comes with variant choices of wheels that are suitable for certain kinds of roads, as well as a canopy that protects the child from different climates.
This is why it is important for you to ensure that the bicycle trailer you choose is one that suits your neighboring roads. Adding on, do you need a weather shield? Keep your climate in mind and choose the one that helps you shield your baby from the UV rays, dirt, and rain.
Most bikes come with additional safety covers to keep the kid's bike from dust, bugs, and harsh sun rays.
As per your preference, make sure to choose the one that prevents the kid's bike and provide them with an ever-ready ride. Additionally, make sure that the hook of the bike is connected to the trailer, tires, and the safety restraints are in a good condition.
How To Choose The Best Bike Trailer For Kids?
Here are a few pointers/features that you can look for to help you choose the right bike for your child:
A bike comes in different sizes and styles, including the pull-behind bike trailer and the carriage style trailer. Depending on the need and requirement, choose between the different types and kinds, be it a trailer-cum-stroller, jog trailer, and/or the multi-sport trailer
A bicycle trailer has either single or double seating, used for a single child or twins, and has either a (1) supportive seat or (2) sagging seats. In a supportive seat, the riders have separate seats and have been accompanied with a harness, making it safe and comfortable. On the other hand, a sagging seat has separate seats and sits on the floor of the carrier.
Choosing a bike is all about investment and how much your budget allows. It is rather an investment for your family that we are sure you wouldn't regret. However, simply make sure that the trailer you choose has all the features that are essential for your child's safety and comfort.
Now that we have sorted out choices and are aware of the things one must keep in mind while selecting their best bike trailer for kids, let's quickly dive into our top choices!
10 Best Bike Trailers For Kids To Choose From!
1) Schwinn Echo Kids Bike Trailers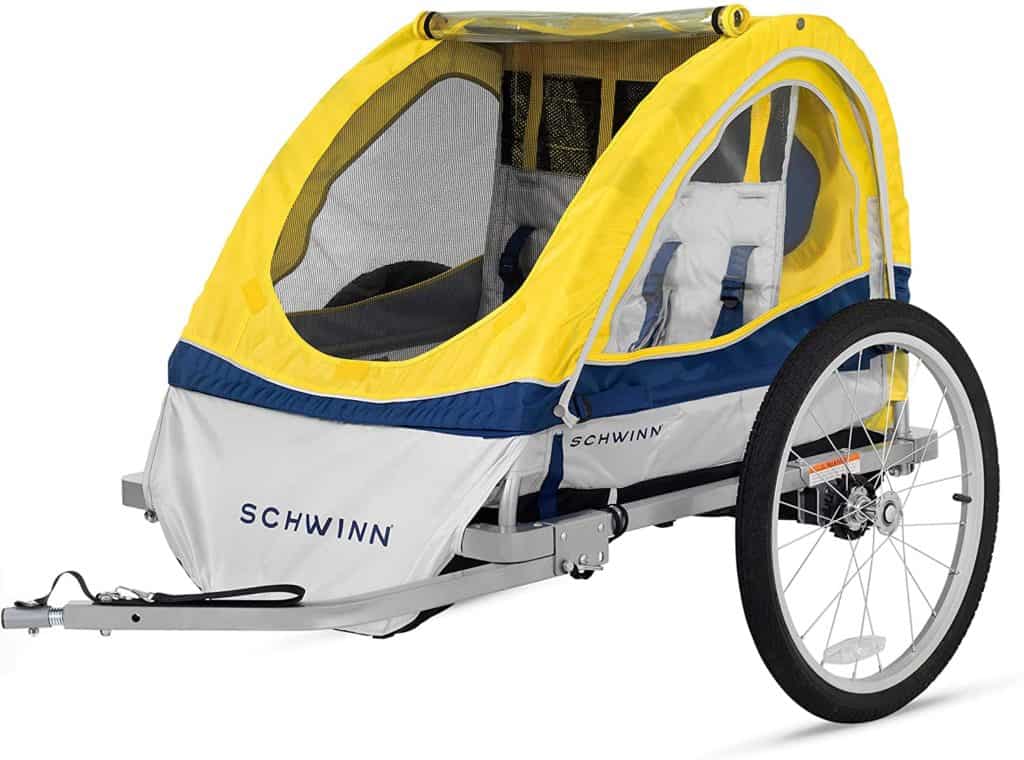 Schwinn echo bike trailer for kid features a double design that works perfectly for twins or if you have two kids in the house. They come with a 5-point rider harness, a safety flag, bug screen, and a weather shield, all that ensure a safe and jolly-full ride for the kids. Adding on, this trailer is foldable, making it easy-to-store and also fit in the back of a car when traveling.
Pros:
The frame is collapsible
The wheels of the bike can be detached
Is affordable
Includes a safety cover
Comes with spoked wheels and rubber tires
Cons:
Since the carrier is fitted close to the wheel, it could be easily dirty
The seats do not recline
2) Burley Bee Double Bike Trailer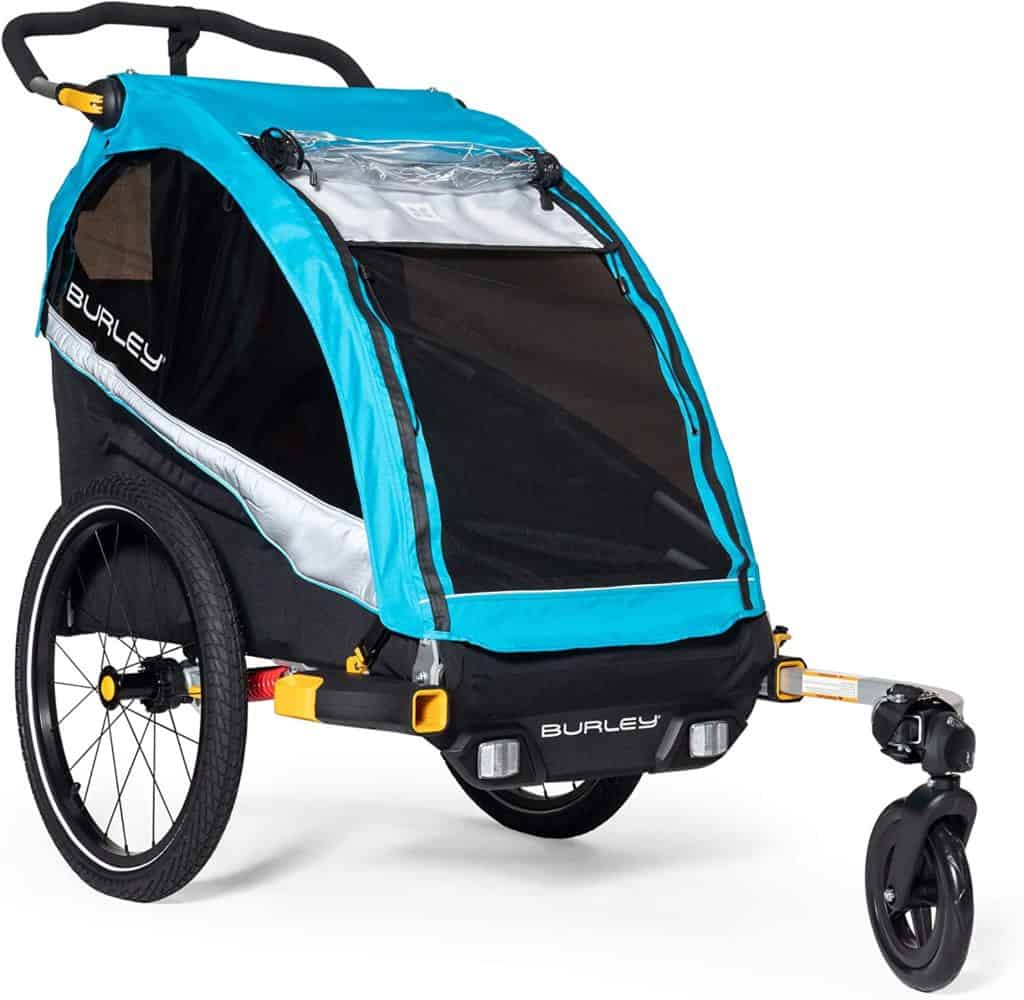 The Burley d'lite is the best bike trailer for kids designed to be easy to assemble, are foldable, and have tinted sides that help protect and shield your kid from the harmful sun rays. They come with a water-resistant cover, a rear cargo area for extra storage space, side battens as a protective barrier between the wheels and your child, and have a good weight capacity.
Pros:
Is spacious
Durable
Has four reflectors
Includes an orange safety flag to ensure extra safety
Cons:
Is rather expensive
Is available in only one color
3) InStep Foldable Tow Bike Trailers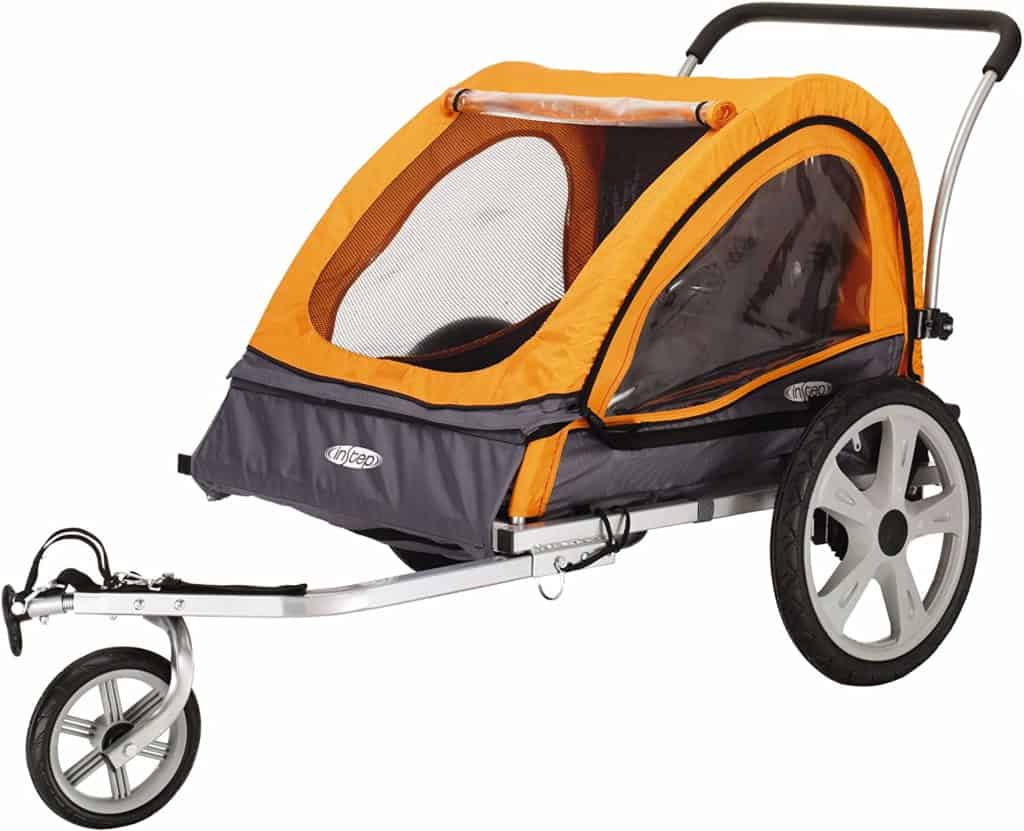 This best bike trailer for kids works perfectly for a single child and features a 2-in-1 canopy, including a bug screen and a weather shield. It also comes with a harness that secures the kid safely, a bike coupler, and 16-inch pneumatic tires with molded rims for a safe and smooth ride.
Pros:
Is foldable
Travel-friendly
Comes in different colors
Is lightweight
Can be easily attached to most bikes
Is affordable
Cons:
The adjustable suspension is of a poor quality
Cannot be used on dirt roads
4) Schwinn Pacific Trailblazer Bicycle Trailers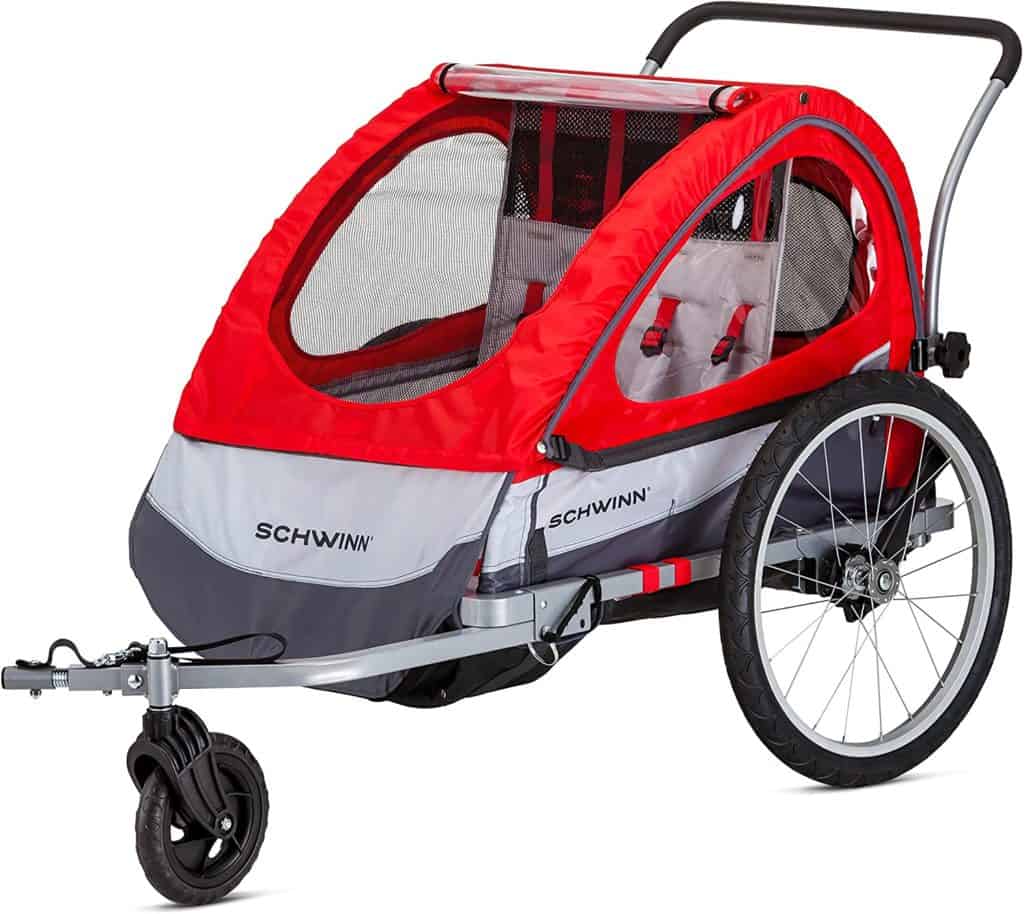 This double bike trailer can be easily attached to a bicycle, as well as, a stroller.  That means it is a bike trailer stroller-cum-bike trailer jogger!
This best bike trailer for kids features a stroller kit, has a universal coupler that is easy to install, and is comfortable even to carry two children, thanks to its cargo space.
Pros:
Is available in two colors
Aluminum-make
Is lightweight
Can tackle most weather conditions
Cons:
Isn't durable
The canopy could tear easily
5) Allen Sports Deluxe Steel Child Bike Trailer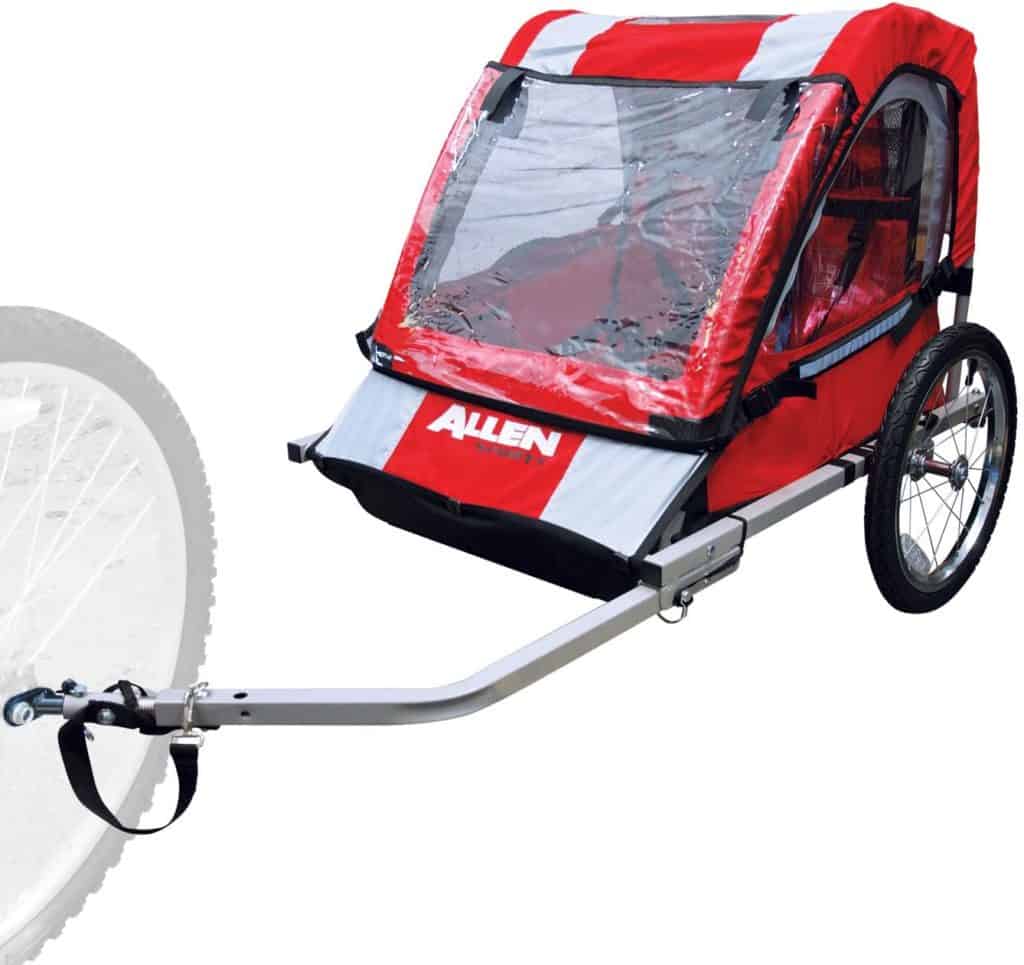 This child bike trailer is made from using lightweight steel. This best bike trailer for kids features rugged steel wheels that make it easy to ride, has padded seats, and a safety harness that keeps the little one comfortable and safe. It also comes with a removable rain shield, has enough space to fit two kids, and some storage area in the back.
Pros:
Is affordable
Offers a smooth ride
Features adjustable handlebars
Has seat harness
Cons:
Seats are made of poor-quality material
The harness is made of poor quality.
6. Clevr 3-in-1 Best Trailer Jogger or Stroller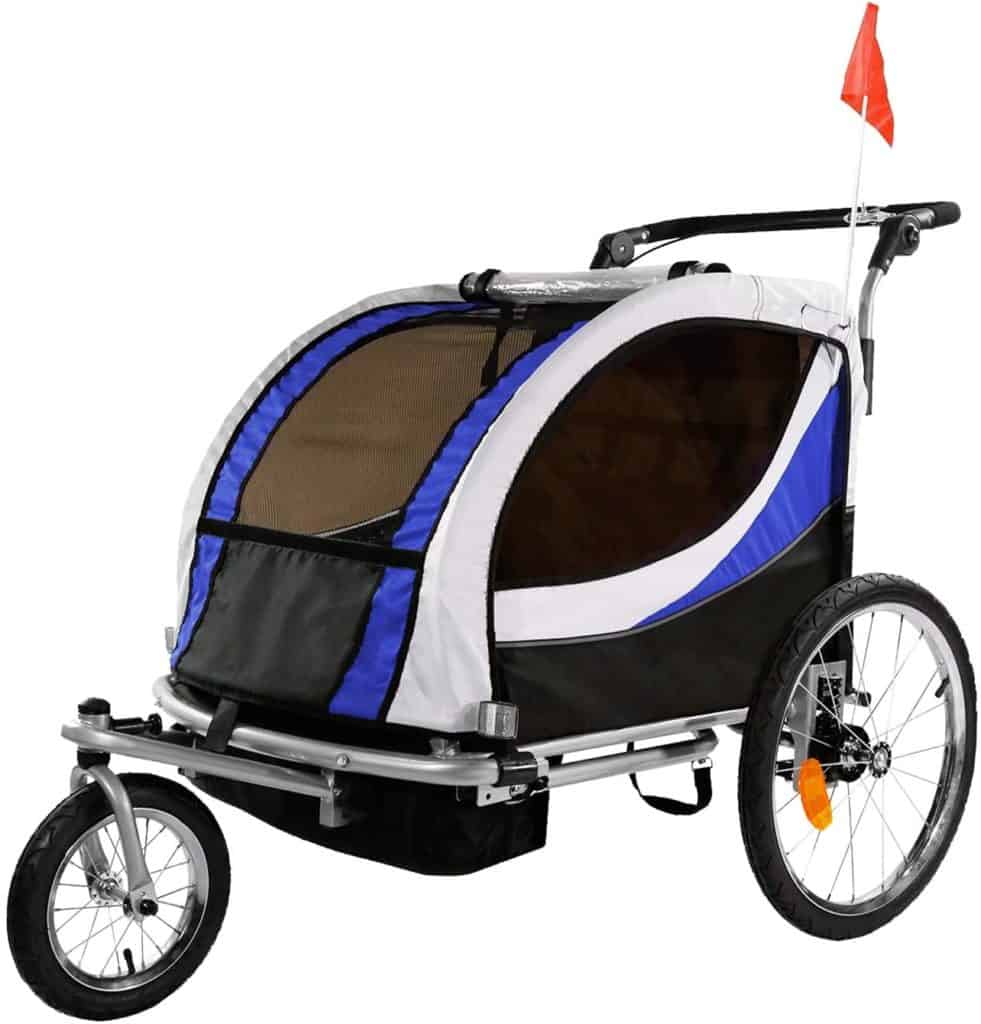 These bike trailers from Clevr features 3-in-1, that is, a child trailer, stroller, and jogger. What more can anyone want?
These trailers on the market come with a pivoting front wheel and can be pulled along with a bike, is simple to assemble and fold, and comes with a push pin at the back that detaches the wheel in just a few seconds. It also has a top rain cover to keep your child safe from rain, sun, bugs, and dirt, a mesh window, and tinted side windows.
Pros:
Can accommodate two kids
Is available in different colors
Has a foot drop space for kids to rest their feet
Inside the trailer, there are two pockets to store snacks and toys
Cons:
Spokes of the wheels rust easily
Isn't durable
7. Schwinn Trailblazer Single Best Bike Trailers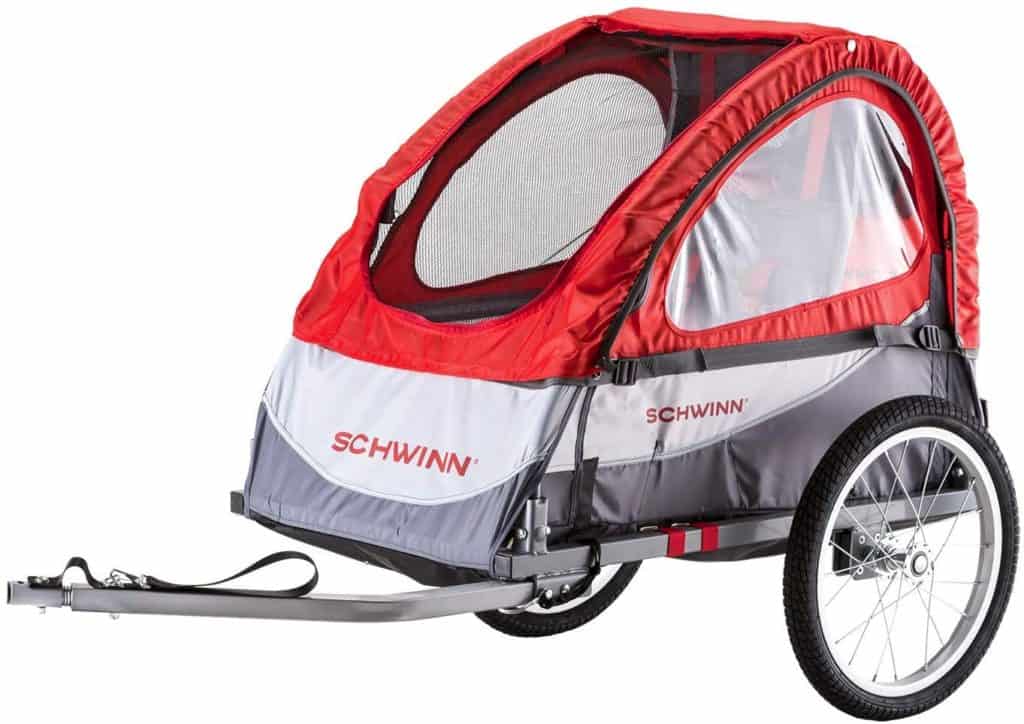 This best bike trailer for kids features a one-seater trailer that has a weight capacity of up to 40 pounds. It comes with a canopy, a bug screen, a weather shield, has air-filled tires with molded rims, and a quick-release feature that helps fold and assemble the bike trailer easily.
Pros:
Is affordable
Has good storage space
Comes with steel spoke wheels
Is durable
Cons:
Could be heavy when compared to the other bike trailers on the list
Has loose brake straps
8) Instep Quick-N-EZ Double Seat Bike Trailers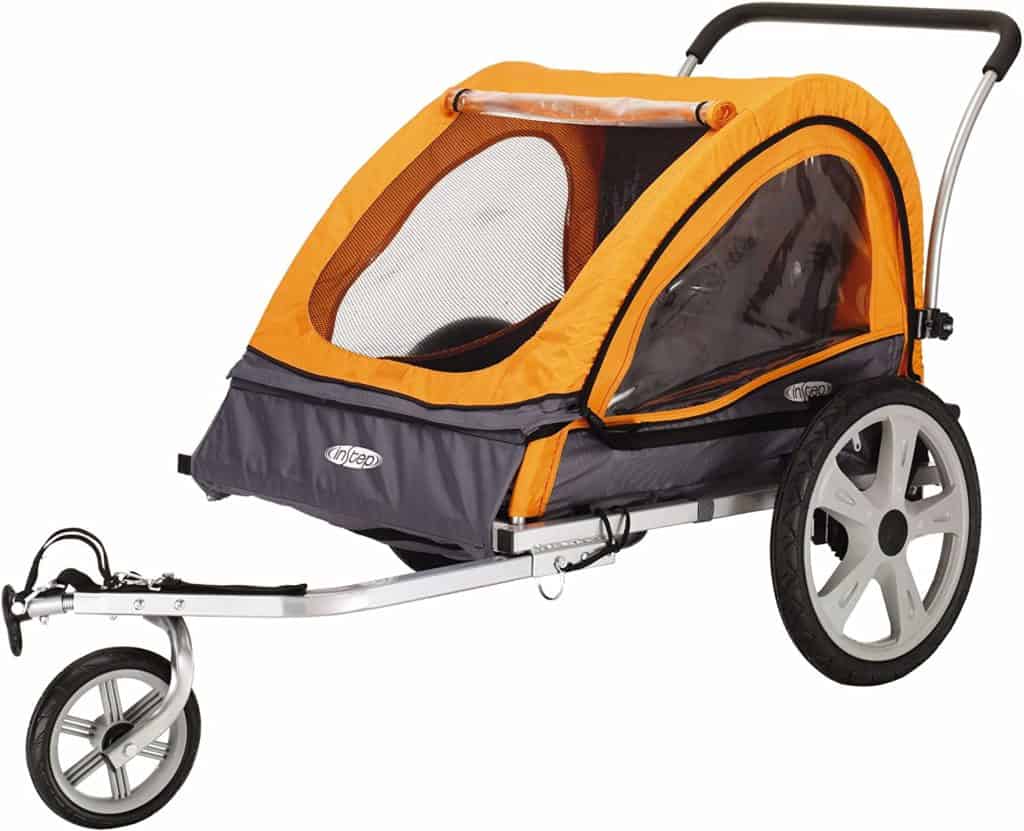 The bike trailer from Instep can be easily attached to most bicycles, can carry two kids, has a 5-point harness, and can be used as a trailer and a stroller. It features a 2-in-1 canopy, has a bug screen, a weather shield with a rear vent window, is foldable, includes a quick-release wheel, and has a good storage capacity to store snacks and toys.
Pros:
Comes in different colors
Has a spacious storage space
Comes in a good design
Is lightweight
Cons:
The wheels are not durable
Has a poor-quality canopy
9) Allen Sports Premium Aluminum 2 Child Bicycle Trailer and Stroller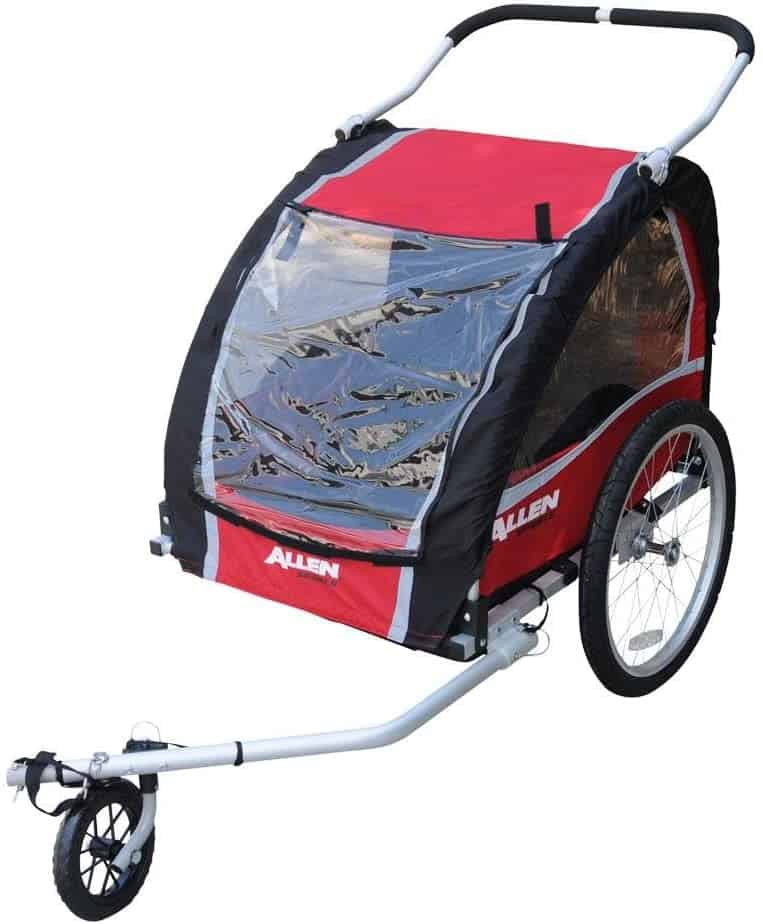 Allen sports deluxe steel is a double-seater trailer that is made using aluminum, is lightweight, and is easy to pull. It has front and side windows, a safety harness, and 20-inch inflated rear wheels for a safe and smooth ride.
Pros:
Is affordable
Is durable
Easy for the kid to ride
Has storage pockets
Cons:
Has no safety brake
The safety belts could be a task to unravel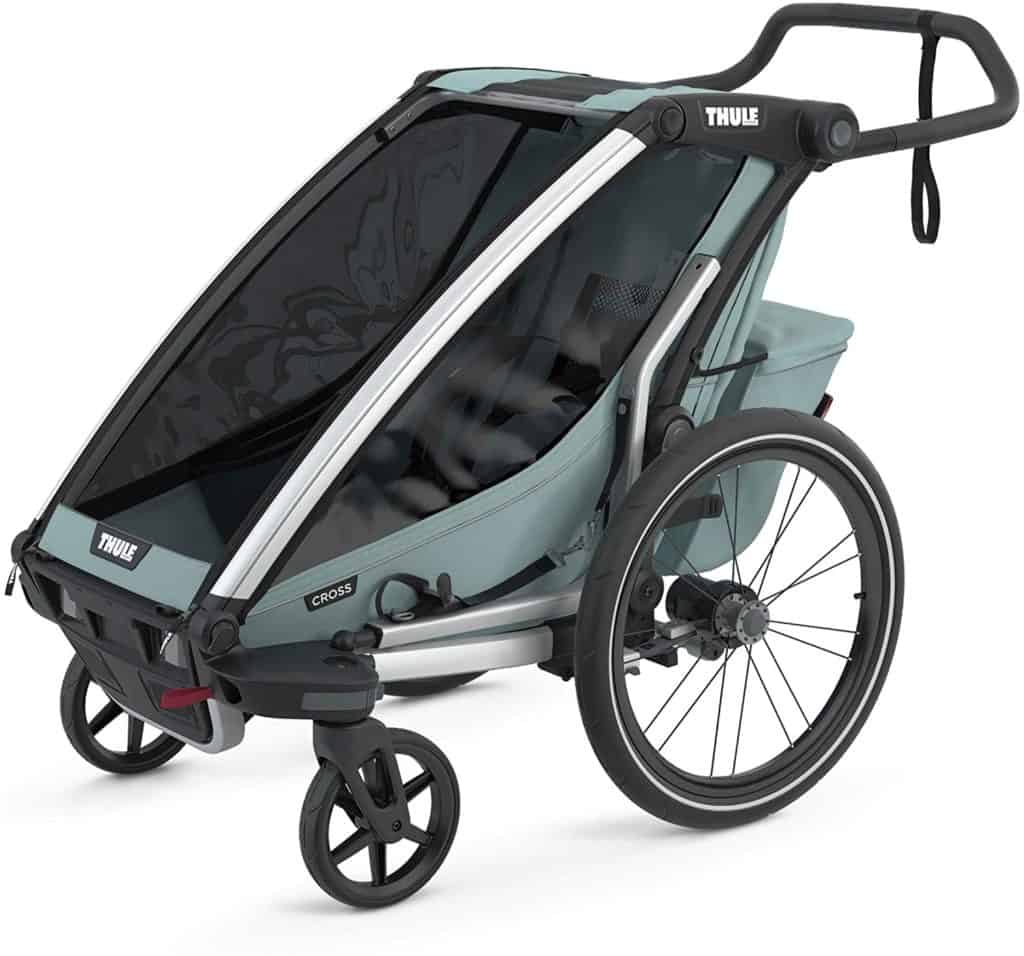 The Thule Chariot Cross features a durable quality, has adjustable suspension, comes with reclining seats, has an optional infant sling, an adjustable sunshade, and a rain cover. It has a good internal height, is simply the best of the best in terms of its features, is the most high-end Chariot bike trailer, has on-board storage for both the stroller and jogger and kits to spur the moment's conversions when outdoors and about, and they don't take up your normal storage space.
For extra stopping power, this best bike trailer for kids can be converted into a jogging mode and is the only jogger that offers a rear-wheel hand brake.
Pros:
Is durable
Can be converted into a jogger and stroller
is easy-to-store
Has reclining seats
It is true that buying a bike trailer for kids could be quite a daunting task, considering the wide availability present in the market. However, choosing the best should always mean, picking the one that is safe, comfortable, and fulfills all your needs and requirements.
FAQs :on Best Bike Trailer For Kids of 2022
1) How do I choose a bike trailer ?
Here are a few things that you must keep in mind before choosing your best bike trailer:
The bike trailer type
Your budget
The size
Weight capacity
The seat type used
Wheels
External covers
Venting requirements
Suspension
Storage
Features
2) What Age Can a child go in a bike trailer ?
A bike trailer can be used by children from 0 to 6 years of age. However, make sure you pick the one that features to be safe and is specially designed keeping in mind their safety and comfort.
3) How much does a bike trailer cost ?
A bicycle trailer could cost anything between $100 to $1,000, considering the wide choices that are available in the market.