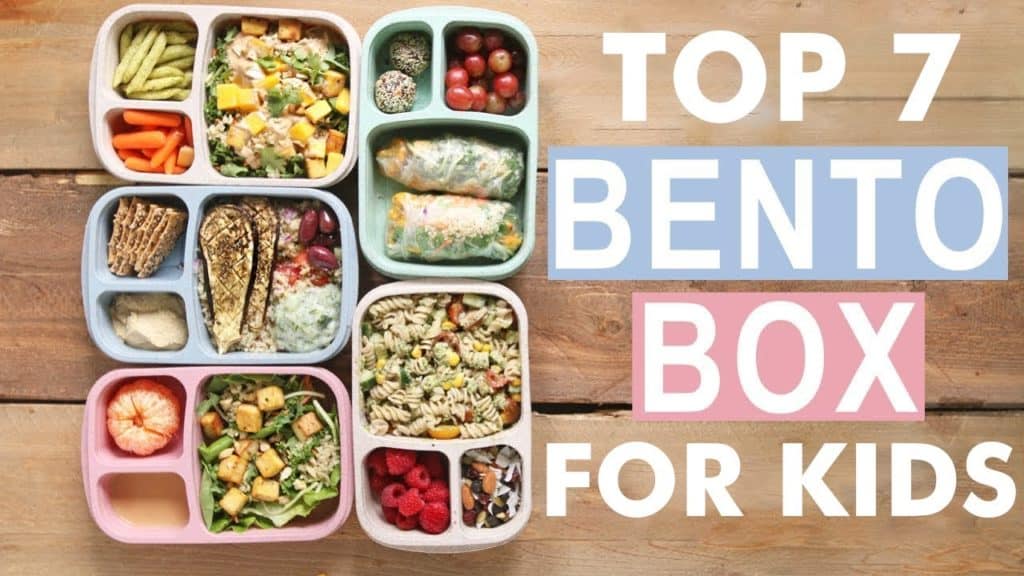 The best bento box for kids, you might already know, is the kind of a lunch box with dedicated compartments for various food items. The word 'bento' comes from Chinese, meaning a "useful thing", "convenient."
A bento box is highly recommended for toddlers because it lets you proportionately pack different items for them to take to school. An ideal bento box for toddlers would most importantly, be durable so that it does not break open with a  few falls and mishandling; and secondly, it should be easy to open and close by a toddler's standard.
If you are a parent sick of reading through hundreds of bento box reviews online, Parenthoodbliss made the best list of bento boxes, this list is all you'll need to make a decision!
Here are the top 7 best bento boxes recommended for toddlers -
1. Bentgo Kids Children's Lunch Box: Best Bento Box for Kids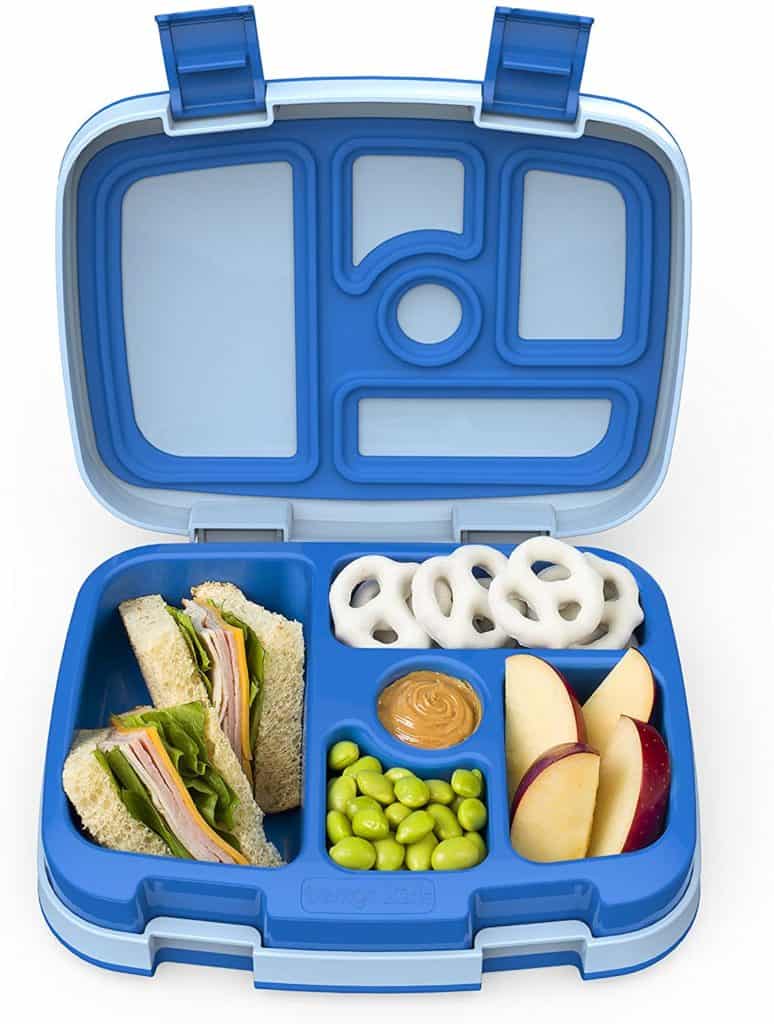 Priced at $25
Ideal for children in the age group of 3-7, the Bentgo kid's bento lunch box is a BPA-free, microwave safe, dishwasher friendly plastic box with five dedicated compartments. It features a tight seal to keep the contents fresh and also to prevent leaking or spillage. The edges of the box are further lined with rubber in order to minimize impact in case of drops. With two secure, kid-friendly latches, this box pretty much has everything you would be looking for in a bento box not only for kids but perhaps, even for yourself!
"I resorted to the Bento box after having tried 3 other bento boxes from varied brands. Surprisingly, even after 6 months of use, my toddler has failed all attempts of breaking this box!" – Genelia, mom to 5-year-old Tyler
2. LUCENTEE Bento Lunch Box: Best Bento Box for Kids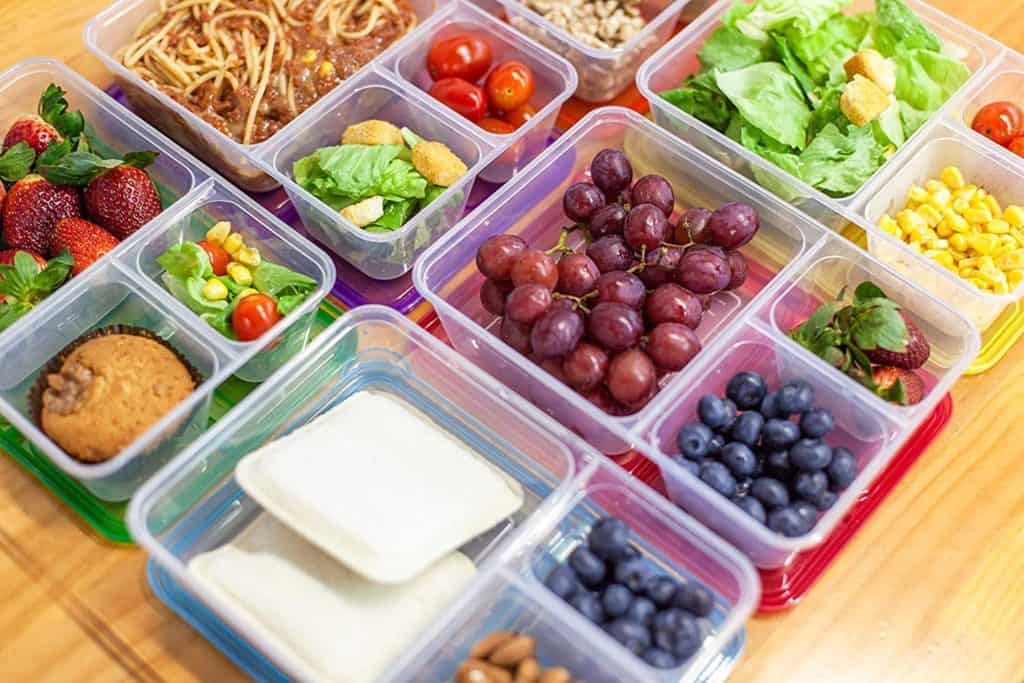 Priced at $18
A budget-friendly bento box, this one does not know any compromise on features whatsoever. Each pack contains seven bento-style containers, each of the boxes made from BPA-free plastic with three (one big and two small) sections each. At just 18 dollars, all of these seven microwave, dishwasher, and freezer friendly boxes are ideal for parents who like to make-ahead and store snacks, or, in fact, even for meal preps.

The only downside reported, however, is the fact that the lids are not as child-friendly and tend to cause leakages.
3. Yumbox Original Leakproof Bento Lunch Box Container: Best Bento Box for Kids
Priced at $28
Another BPA free bento box, Yumbox has been raved about on the internet for the kind of excellent design it sports. This leakproof bento box comes in bright, vivid colors and illustrations, is very easy to open, is leakproof owing to the silicone seal, and is one of the most functional bento boxes available in the market today.  It features six unique containers, each of which is labeled with a food group that helps children learn about food and parents figure out what to pack for their toddlers.  The inner shell of this bento box is dishwasher safe and it also has a separate dip container. 
4. OXO Good Grips Leak Proof Salad Container: Best Bento Box for Kids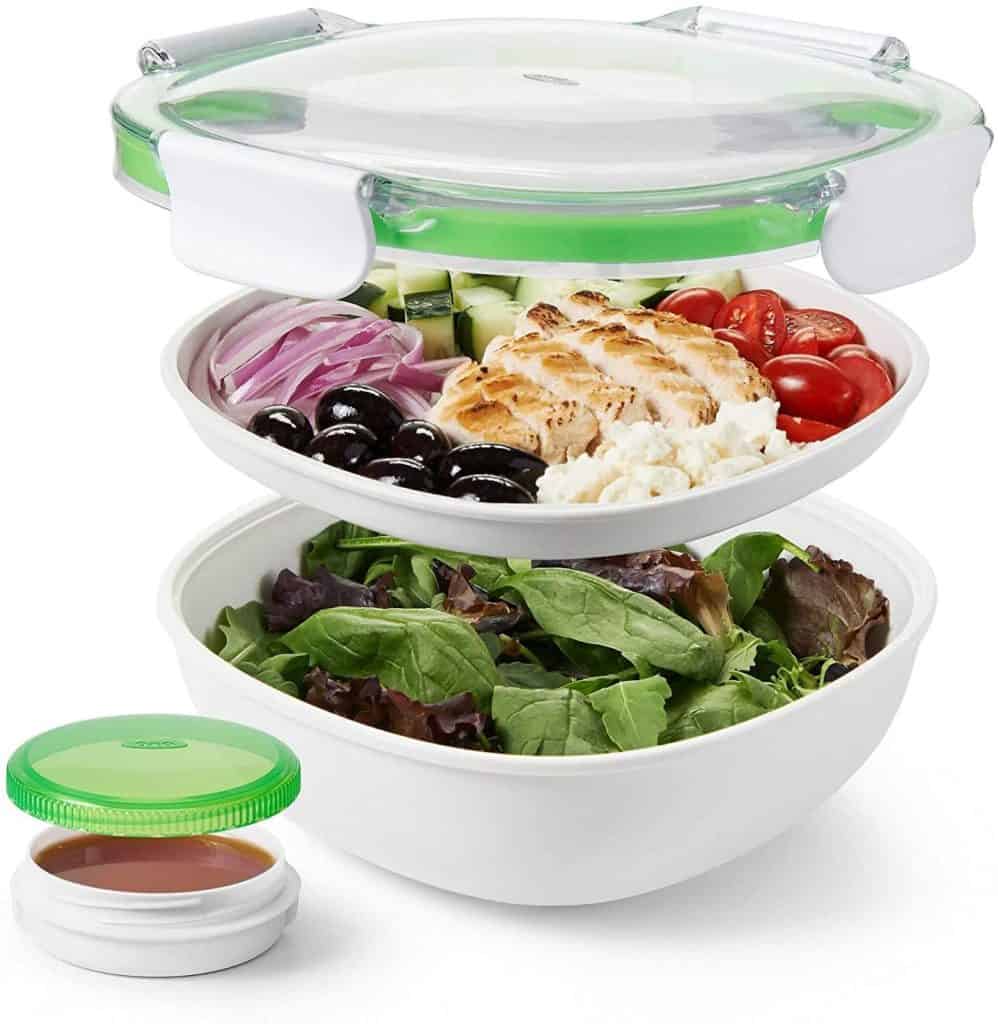 5. Prep Naturals 3-Compartment Glass Meal Prep Containers: Best Bento Box for Kids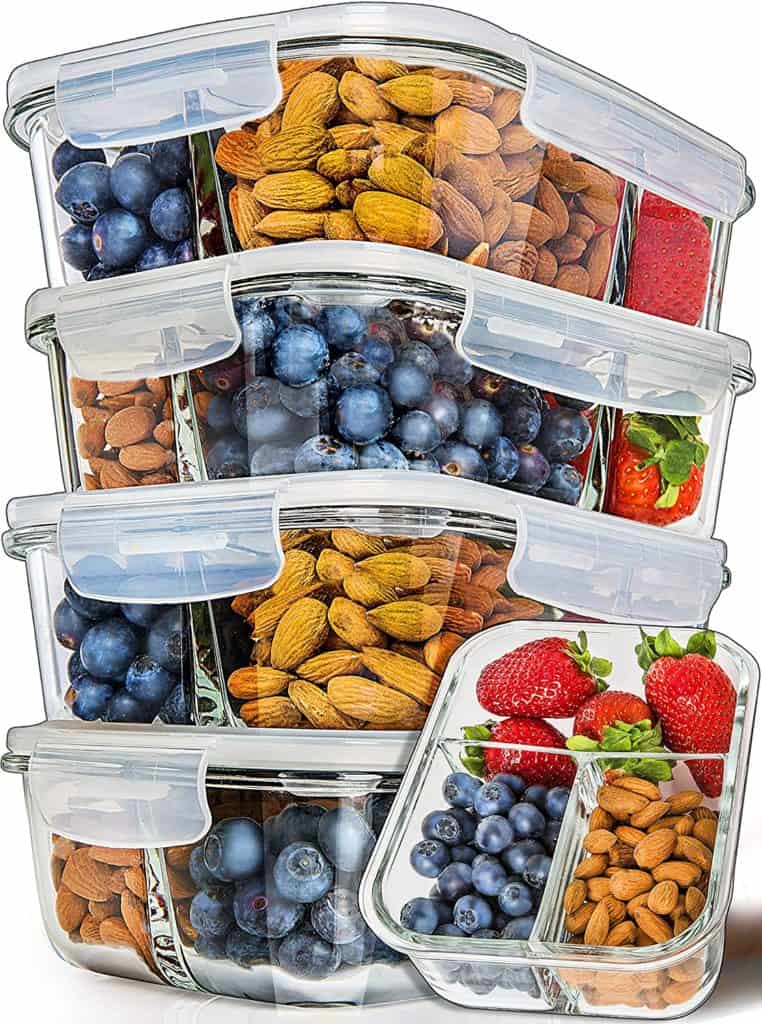 Priced at $35
A glass bento box, this one is the ideal solution for parents who like to avoid plastic and indulge in more sustainable alternatives. Made from premium, BPA-free glass, these containers come in packs of three, four, or five. These bento boxes also feature airtight, leak-proof locking lids and are 100 percent microwave, dishwasher, freezer, and even oven safe. The lids, unlike those of most other glass boxes,  can very easily be operated by a child and the glass also is thick though to not break as easily if dropped or mishandled.
6. LunchBots Small Protein Packer Toddler Bento Box: Best Bento Box for Kids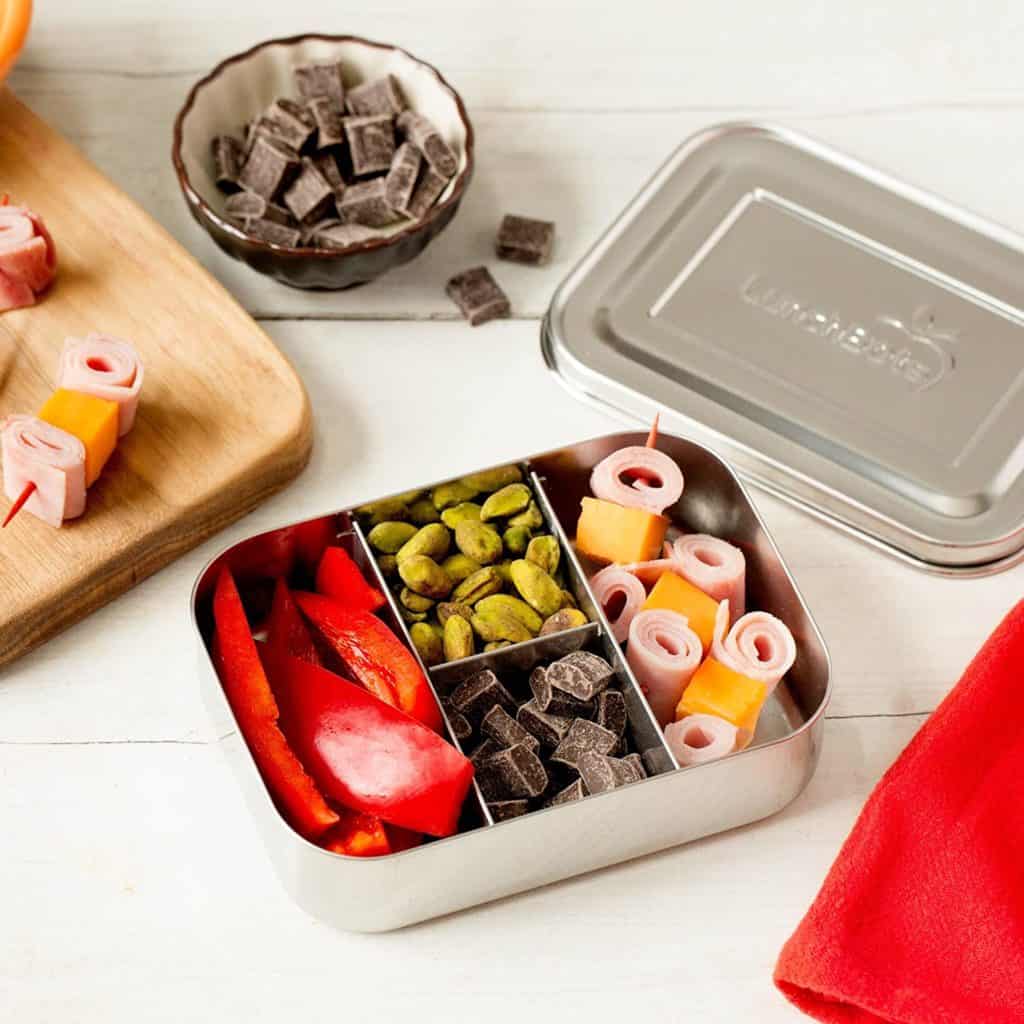 Priced at $19.99
Another plastic-free alternative, this bento box is made from stainless steel, and to go an extra level to prove its child-friendliness, it is even warranted for a lifetime! A four-compartment box, this one is an ideal box if you like to pack a lot of varied snacks for your toddler's break time at school. The removable lid can also be very well operated by tiny hands. However, for one downside though, this box is not absolutely leakproof and is not microwave friendly.
7. Simple Modern Porter Bento Lunch Box: Best Bento Box for Kids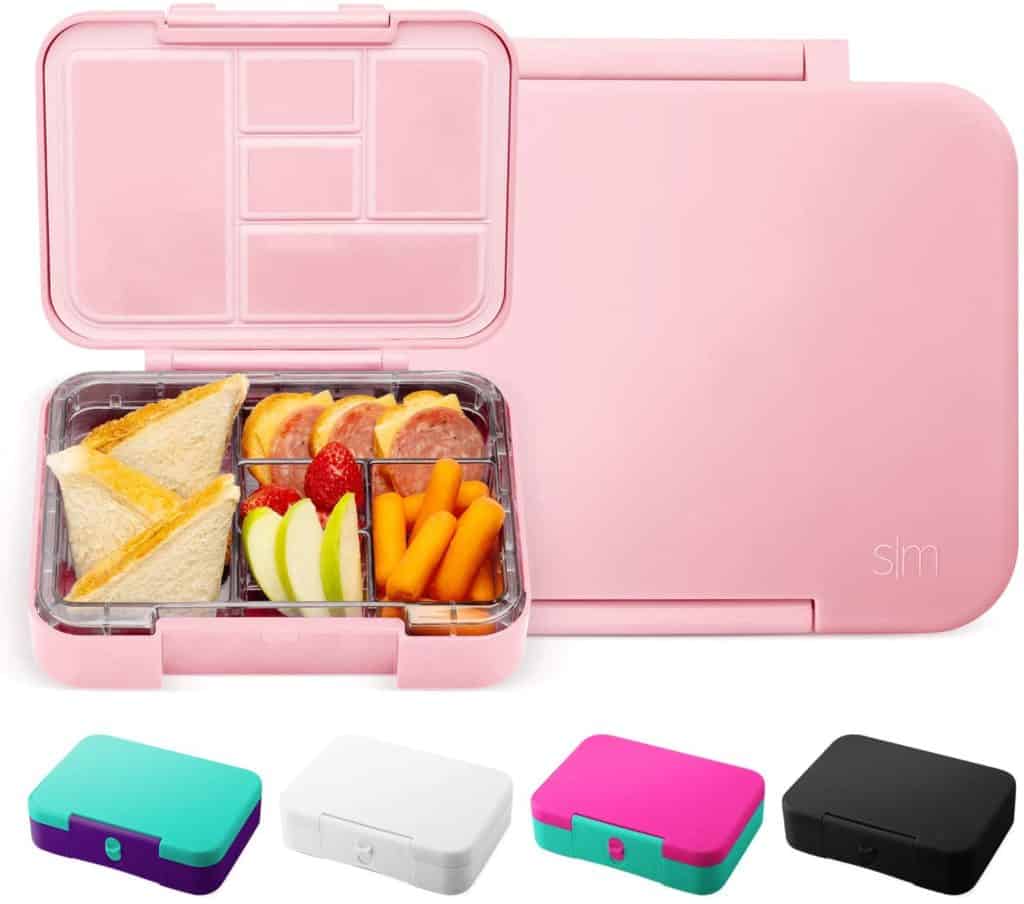 Priced at $15
A very simple yet chic and modern-looking bento box, this one is available in a whopping range of 27 colors and patterns, at least one to strike a chord with your toddler for sure! This bento box features five individual inner compartments (one big, two small, and two medium). To ensure child-friendliness, the box can be secure sealed with a snap, also making it leakproof. Made from BPA-free plastic, the Porter bento lunch box is also dishwasher-safe for hassle-free cleaning.
Best Bento Box for Kids Final Conclusion:
Having read so much about bento boxes, you might now be driven to a point where you could be wondering "what do I even look for in a bento box?" Though most bento box makers try their best to make their boxes the most ideal and child-friendly boxes, here are two main pointers to look out for in your search for the ultimate bento box-
1. Material
Bento boxes are available in materials like plastic, steel as well as glass. Regardless of what material you go for, it is advised to pick a BPA-free bento box. Also, it must be noted that plastic bento boxes are the lightest and while steel or metal bento boxes are the most durable, they also are the most vulnerable to scratches and dents. Glass bento boxes, on the other hand, obviously are more prone to breakage though it might not be so easily breakable if it is as thick-glass bento box.
2. Size
Size does matter! While you might be led to believe that more compartments can only come in a bulky box format, it is absolutely not so! There are tons of small and compact bento boxes with as many as five compartments like the Bento box listed above. Also, if you are a household that usually makes fluffy and space-occupying foods like rice, you will need more space and that should always be accounted for.
Best Bento Box for Kids FAQs
1. Does bento lunch box keep food warm ?
Some bento lunch boxes like the OmieBox bento lunch box do come with an insulated box that keeps the hot content hot for long hours. Apart from the insulated box, the Omie Box also has other sections or compartments for other snacks or a salad that you may want to pack.
2. How to find the best bento lunch box for my toddler ?
Ideally, a toddler-friendly bento lunch box should have the following-
It should fit in the toddler's lunch box bag and you should not have to buy a separate lunch bag
It should be leak-proof and should not cause a spoilage mess in the toddler's bag
It should be easy to clean, preferably dishwasher safe
The box should not have sharp edges, should not be too heavy or be impossibly difficult to open
A child-friendly bento box should ideally also be free of BPA, regardless it is made of stainless steel or glass, or even plastic
Should have enough space to comfortably store the amount of feed required by your toddler